School Event Resources for Planning an Amazing Event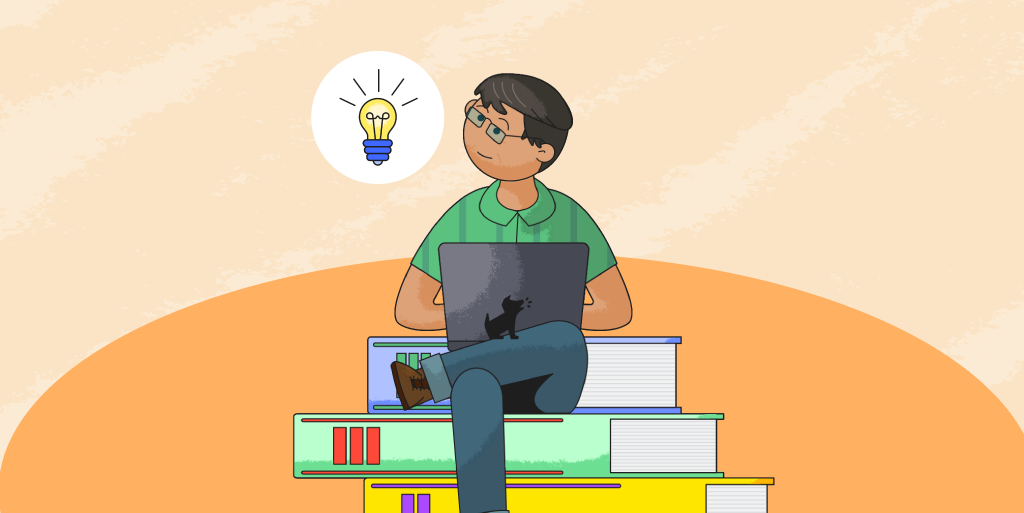 Planning a community event at your school about online issues and need school event resources to help make that happen? We've got you covered! Bark has pulled together some great organizations that offer educator and student education programs, parent workshops and speakers for community-wide events – all with a focus on educating everyone on the issues that today's children face at school and online.
And if you haven't done so yet, consider joining Bark's Paid Nonprofit Affiliate Program and earn 25% revenue share from all family memberships that sign up through your outreach efforts. We've got a great program to support your success and earn funding from Bark!
Would your organization like to be included on our School Event Resources page? Please contact us at education@bark.us to discuss!
The National School Safety Center serves as an advocate for safe, secure and peaceful schools worldwide and as a catalyst for the prevention of school crime and violence. NSSC provides school communities and their school safety partners with quality information, resources, consultation, and training services. The National School Safety Center identifies and promotes strategies, promising practices and programs that support safe schools for all students as part of the total academic mission. The National School Safety Center provides a variety of services including school safety site assessments, school safety leadership training, keynote presentations, and technical assistance.
Common Sense Education (digital citizenship program)
Their comprehensive Curriculum is designed to empower students to think critically, behave safely, and participate responsibly in our digital world. From lesson plans, videos, student interactives, and assessments, to professional learning and family outreach materials, their turnkey Curriculum provides schools with everything they need to take a whole-community approach to digital citizenship.
The Family Online Safety Institute is an international, non-profit organization which works to make the online world safer for kids and their families. FOSI convenes leaders in industry, government and the non-profit sectors to collaborate and innovate new solutions and policies in the field of online safety. Through research, resources, events and special projects, FOSI promotes a culture of responsibility online and encourages a sense of digital citizenship for all.
Rachel's Challenge programs provide a sustainable, evidence-based framework for positive climate and culture in our schools. Fully implemented, partner schools achieve statistically significant gains in community engagement, faculty/student relationships, leadership potential, and school climate; along with reductions in bullying, alcohol, tobacco and other drug use. Today, Rachel's Challenge exists to inspire and equip every person to create a permanent positive change not only in themselves, but in their schools, their businesses and communities. They have a comprehensive set of age-appropriate programs for K-12, college and business.
The vision of the Megan Meier Foundation is to live in a world where bullying and cyberbullying no longer exist. They believe that through empowering our society to celebrate individuality and the acceptance of others, that we can work together to make a difference and create a safer and kinder world.
The Megan Meier Foundation offers elementary, middle school and high school presentations around the topics of bullying and suicide, along with student leadership programs, parent and community presentations and education for teachers and other professionals.
The Stand For The Silent (SFTS) program addresses the issue of school bullying with an engaging, factual, and emotional methodology. With the help of student leaders, Kirk Smalley presents his inspirational story, and students are shown first-hand the life and death consequences of bullying. Through this unique approach, lives are changed for the better. Students, some for the first time, develop an empathetic awareness through education and understanding.
Community Matters (student, parent, educator programs)
Community Matters is recognized as an innovative and thought-leading organization committed to improving the social-emotional climate of our nation's schools and communities. Founded in 1996, Community Matters (CM) has evolved from its earliest focus on youth development and bullying prevention to become a widely respected consulting, training and presenting organization. CM provides programs and services for educational, youth-serving and governmental entities.
Educators are in a critical but limited role to listen to vulnerable youth, observe warning signs for suicide, and refer or connect students to resources. SPTS is here to help educators understand this role with an acclaimed online training program that is self-paced, comprehensive—and offered free of charge!
Using examples from kids' and teens' favorite TV, comics and film, Pop Culture Hero Coalition is developing thirty lesson plans under seven themes, including implicit bias, targets, becoming allies, empathy building, self-compassion, identity, resiliency, and restorative justice.
soul shoppe (student, educator and parent programs)
Soul Shoppe supports school communities by providing interactive programs and tools that teach students powerful life skills. In addition to working with students, they also support staff and parents by creating and facilitating dynamic development trainings that give the necessary tools to implement academic and personal growth. They create learning environments that bring forth a culture of compassion, connection and curiosity, eliminating bullying at the roots!
Kind Campaign (film and school assemblies)
Kind Campaign is an internationally recognized nonprofit organization that brings awareness and healing to the negative and lasting effects of girl-against-girl bullying through their global movement, documentary film, in-school assemblies and educational curriculums.
In SCREENAGERS, as with her award-winning documentaries on mental health, Delaney Ruston takes a deeply personal approach as she probes into the vulnerable corners of family life, including her own, to explore struggles over social media, video games, academics and internet addiction. Through poignant, and unexpectedly funny stories, along with surprising insights from authors, psychologists, and brain scientists, SCREENAGERS reveals how tech time impacts kids' development and offers solutions on how adults can empower kids to best navigate the digital world and find balance.
BULLY is a beautifully cinematic, character-driven documentary. At its heart are those with huge stakes in this issue whose stories each represent a different facet of America's bullying crisis. Filmed over the course of the 2009/2010 school year, BULLY opens a window onto the pained and often endangered lives of bullied kids, revealing a problem that transcends geographic, racial, ethnic and economic borders. It documents the responses of teachers and administrators to aggressive behaviors that defy "kids will be kids" clichés, and it captures a growing movement among parents and youths to change how bullying is handled in schools, in communities and in society as a whole.
Parents play a vital role in supporting their kids, promoting upstander rather than bystander behavior, and teaching and modeling empathy in the home.
The Savvy Cyber Kids Cyber Ethics Programs gives children the "modern street smarts" that are required for digital safety – engaging with them on what they are experiencing and empowering them to be safe by making appropriate decisions in the online world. The Savvy Cyber Kids Cyber Ethics Programs offers schools and communities a multi-age platform of customizable and interactive engagements that speak directly to younger children, pre-teens, teenagers, parents and educators.
Team Bullied (student education programs)
Team Bullied is a community for all those who want to make a difference in the problem of bullying. The community brings together the expertise of leading authorities and the candid stories of people dealing firsthand with peer victimization.
The Be Kind People Project is a non-profit dedicated to providing students with comprehensive youth development programming that effectively uses a positive approach to social, emotional, and academic learning.
Through experience and project-based learning, students are equipped with solid framework for decision-making and taking accountability for building respectful interpersonal relationship skills, improving academic results, and forming enduring values.
Born This Way Foundation was launched in 2012 by Lady Gaga and her mother, Cynthia Germanotta. The foundation has dedicated the past two years to researching, learning and developing programs to support our original mission; connecting young people in safe ways and empowering them with the skills and opportunities that will inspire them to create a kinder and braver world.
Creating a positive school climate is an issue all education practitioners are facing. They believe we can't tackle this subject alone. They work to connect schools, teachers, and students with initiatives that can offer tactics, programs or support to make schools a positive climate for all students.
About Bark
Bark is a comprehensive online safety solution that empowers families to monitor content, manage screen time, and filter websites to help protect their kids online. Our mission is to give parents and guardians the tools they need to raise kids in the digital age.