Instagram's New Threads App: What Parents Need to Know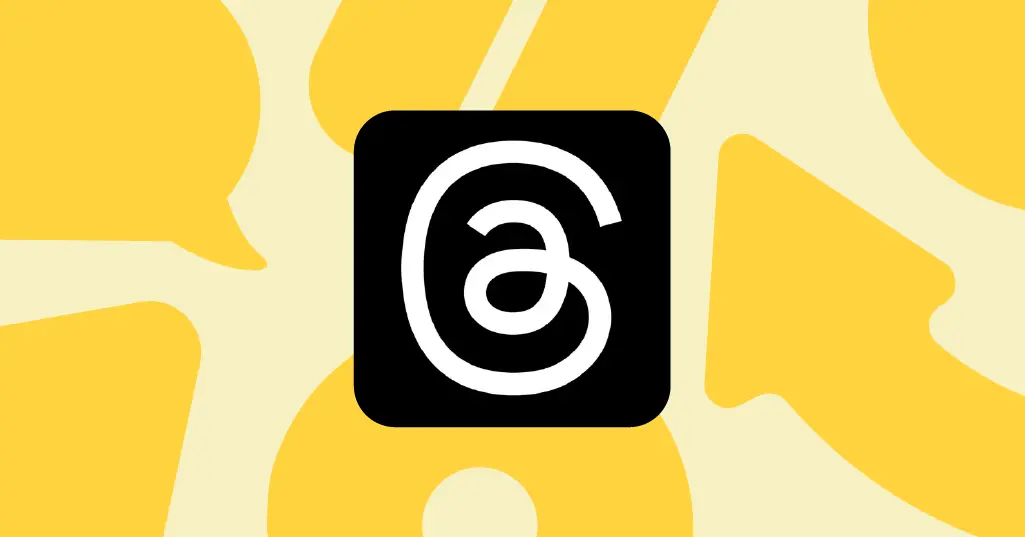 There's a brand new Twitter rival in town, and it's the Meta-backed app Threads. It answers the question, "What if you could have a new Twitter, but with all your Instagram friends?"
Over the past year, Twitter has been in turmoil with rapidly changing rules and regulations from new owner Elon Musk, causing many users to jump ship to other platforms.
Instagram currently boasts more than 2 billion users, so this was almost an inevitable move by Meta. After all, one of the problems every new social network has is the slow rebuild of connections. People want to be where their friends are!
And this is exactly what other recent Twitter rivals like Mastodon and Blue Sky have been facing. These apps have been struggling to gain traction, but because of the ease of joining Threads with an existing Instagram account, Threads already has millions of users just a few hours after launch. The list of users includes celebrities — including Gen Z heavy weights like Jack Harlow and Karlie Kloss — with huge followings that will most likely lure Instagram users over.
TL:DR
Instagram launched its own version of Twitter.
It has similar functions but the look and feel of Instagram.
Users can add their Instagram friends easily once they join Threads.
Threads is no safer than other chatting platforms, and dangers include predators, bullying, and inappropriate content.
We recommend waiting before allowing your child to download — the app is still brand new and it's unclear how dangerous it will become.
We'll keep you updated on when and if Bark can monitor Threads.
How Threads Work
To sign up for threads, you'll need to download the Threads app. Creating an account is seamless if you already have an Instagram account — you're required to keep your username, but all you have to do is just log in and your profile photo and friends list will be there. You have the option of following all of these connections, as it's not automatic.
On Threads you can have a different bio from your Instagram account, if you want. This may be seen as a nod that many folks have slightly different styles on social media platforms. Threads (aping Twitter) is a different experience than the more visual-based Instagram, and users may act a little differently. If you don't have an Instagram, you can still join Threads, you'll just need to create an Instagram account first.
Like Twitter, you also have a character limit, but with Threads, it's 500 characters. You can reply, retweet (or "rethread"), and mention other users. Images and videos up to 5 minutes are also fair game in the feed. As of right now, there aren't hashtags or direct messages, though it's possible that may change in the future.
Unlike Twitter, the app's interface feels distinctly Instagram, with the well-known heart, comment, and share feature prominently placed. This may impact the adoption of Threads with younger people who didn't use Twitter, but know and love Instagram. That's Meta's whole point, of course, to make this transition as organic and simple as possible for Instagram users.
Potential Dangers
What you see on Threads is based on an algorithm — you'll see a mix of content from people you follow as well from strangers that the app thinks you may be interested in. As with other algorithm-based apps like TikTok, Facebook, and even Instagram itself, this means some wild stuff has the potential to pop up in your feed.
Twitter has long been known to have a porn problem, but it's still too early to know if Threads will have the same issue. There is a search function, though the lack of hashtags makes it less than robust. Right now, searching seems to be limited to user names, which hamstrung our attempts to easily find explicit content — good news for now, but it will most likely change.
The other usual dangers common to chatting social media still apply to Threads: interacting with strangers could lead to grooming. Even though there's no DM function yet, it's a quick username or phone number exchange to jump to communicating on a different platform like Snapchat.
Bullying could also rear its ugly head due to Thread's similarity to Twitter: the latter platform is known for its mean-spirited clapbacks and even more aggressive forms of harassment like doxxing, the sharing of personal information online. Mark Zuckerberg stated that Threads will have enforced community guidelines, but that same line has been spouted before with Instagram, and there's tons of inappropriate content there, as well.
In-App Safeguards
Threads isn't off limits to kids, but that doesn't mean it's appropriate for them — much like all social media.
Threads does have some parental controls, though they're not passcode locked, which means your child could turn them off at any time. Users under 16 will be automatically funneled into a private profile, but this too can be disabled.
 Here's what you can control:
Private profiles: Toggling this on means only approved followers will be able to see and interact with your child's content.
Mentions: You can choose whether people can "@" or mention your child in threads, replies, or bios.
Muted: When you mute someone, you won't see any of their content, but they can still see yours.
Hidden words: You can manage whether comments show up on your child's feed if they contain offensive words (or custom words you choose).
Blocked profiles: You can completely block someone from showing up in your child's Threads experience, and they won't see your child's content.
Hide likes: This prevents your child's content from displaying view counts and likes.
So, Is It Safe for Kids?
We'd recommend not allowing Threads for the time being until more of its functionality can be cemented. Poking around the app this morning, you see that users are still sort of figuring out the vibe of it all. It's also unclear whether this app will 100% take off and remain a viable social media platform. Know that kids may likely be intrigued by Threads, especially since once their friends join, they'll get a notification on Instagram, prompting that FOMO.
Bottom line: If you didn't want your child using Twitter, you probably won't want them using Threads – yet. We'll keep you updated with new information and when Bark can monitor the app.
About Bark
Bark is a comprehensive online safety solution that empowers families to monitor content, manage screen time, and filter websites to help protect their kids online. Our mission is to give parents and guardians the tools they need to raise kids in the digital age.