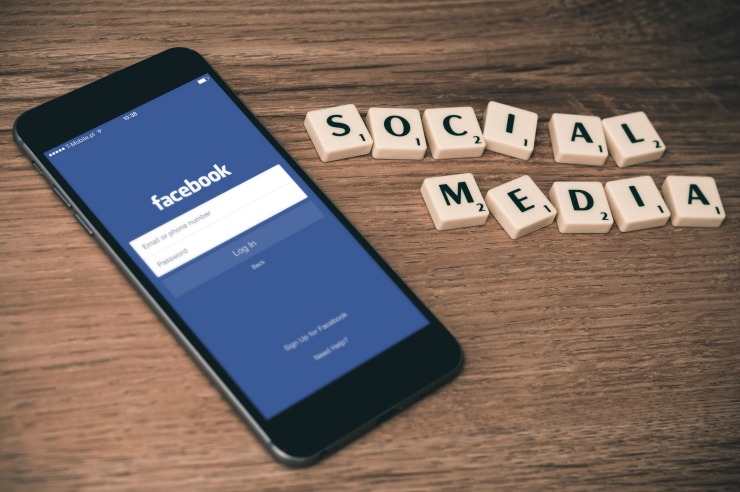 Back in late 2014, Bloomberg Businessweek reported that Facebook was continuing to lose popularity among teens. That trend continues today. In fact, it's been dropping since 2012. During that year, 95% of teens had a Facebook account, but so far in 2017, only 85% of teens use Facebook. Is Facebook dying? Why are teens leaving, and where are they going? The answers may surprise you.
Is Facebook Dying? The Reasons Teens are Leaving Facebook
Believe it or not, children give some of the same answers as adults when asked why they're leaving Facebook.
They don't trust it.

Only about 9% of teens surveyed in the Bloomberg Businessweek report said they thought Facebook was safe or trustworthy.

They'd rather use alternatives. Children view Instagram as a viable alternative that feels more relevant. There are many more teen users of Instagram, whereas most Facebook users are older than teens.
They enjoy the simpler messaging apps.

Teens on Facebook don't update their statuses often; rather, they use the social media app to send messages to friends. More and more, teens are coming to dislike the "real identity" Facebook requires. They're moving on to apps that allow customizable usernames and are focused more on direct messaging.
Life After Facebook, Where They're Going – and Why
If you're wondering where your teen is spending his or her online time, particularly when it comes to socializing, it's likely on one or more of the following.
Snapchat – Snapchat is a selfie-based messaging app that allows teens to take and send photos, apply filters, and more. It's growing more popular among teens by the day. Read our article on how to talk to your teens about Snapchat safety, much of which applies to the other messaging apps below as well.
KIK – KIK is another messaging app that allows for incredible anonymity, with the option to toggle to a live video chat. If your teen is using this app, there is cause for concern. It's easy for predators to use this app to pose as teens due to the anonymity it affords.
Tumblr –

Tumblr is a social platform that allows everyone to share memes and photos in a community. The "social" aspect is a bit more limited in that most of the conversations occur in the comments.
Instagram –

Instagram is another photo-based app, much like Snapchat, that allows users to take, filter, and upload photos as well as live-stream. They are also using the easy direct messaging feature for their day to day chatting.
Omegle –

Omegle is a free online chat website that allows participants to chat without any online registration whatsoever. It does this by randomly pairing individuals, and it advocates talking to strangers. This is an site best avoided, even if it seems harmless.
Oovoo –

Finally, Oovoo is a messaging and video chat app that is available on iOS and Android devices as well as computers. It allows for multiple participants in video calls, and up to a dozen participants in a messaging session. Use of this app should be closely monitored.
What Does This Mean For Today's Digital Parents?
So is Facebook dying? Although Facebook is by far the most popular social media platform among adults, this is no longer the case when it comes to teens. Oddly enough, while teens claim they don't think Facebook is safe, they're turning to sites like Omegle, which facilitates chats with perfect strangers. As always, it's vital to monitor your child's online activities, using a program like Bark, and discuss the potential dangers that can come from misuse of these apps.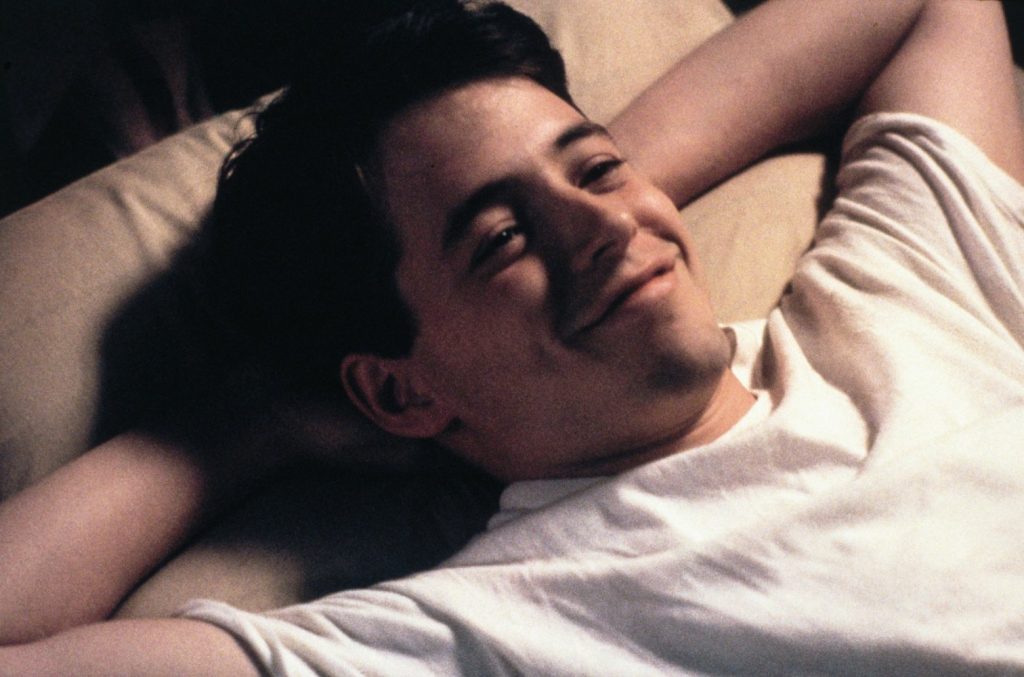 Scenes from our favorite 80's teen movies, Ferris Bueller's Day Off and Pretty In Pink can put big smiles on the faces of today's parents. I mean, come on, these were our teen icons (although their characters were not always the most stellar role models). These flicks live on as two of the best movies of all time, holding relevancy to this day as seen with the new Domino's commercial spoofing the famous ending of Ferris Bueller's Day Off. Now that we have tweens and teens of our own, we can find lessons in these iconic movies of our time to help us navigate through today's digital parenting challenges. Life wasn't really all that different, and the lessons sure do resonate.
In Ferris Bueller's Day Off, Matthew Broderick, er, Ferris, goes to great lengths to have the perfect day off school with his friends. In order to get what he wants, he conjures up never-ending plans so his parents don't find out.
Top 5 Lessons From 80s Teen Movies:
1. Never Underestimate Your Kids
It's not that they're bad kids, it's that their brains haven't fully developed to understand the consequence of risk. When they want something or feel excluded, don't expect a high level of maturity, and do look for signs of grand plans.
2. Know Their Entourage
Ferris Bueller's girlfriend and best friend were in on the plan and in fact, pressured to participate in his grand plans of deceit. A seemingly great group of teenagers crossing some well-defined parental boundaries. Hmmm. That never happens...
3. Technology Assists in Grand Plans
Did you take note of his audio setup in his room to fool his mom that he's actually in bed sleeping? There's some advanced (for the 80's) equipment there that comes second nature to the high school boy to buy time for his day out. Technology has always been a teen or tween's right-hand man.
In Pretty In Pink there are scenes of bras and underwear, kissing and making out on a bed, a couple of F-bombs, and even characters getting drunk….yet we still have a soft heart for all of the characters in the movie.
4. Sex, Profanity, and Alcohol Still Exist
Do your parents know about every experiment you tried growing up? We're sure thankful ours don't. While today's parents are offered high levels of monitoring previously untraceable behavior, it's how we respond, teach, and guide our children through these experiences that will help us with successful outcomes, despite the uncharted digital landscape we now find ourselves in.
While watching Pretty In Pink with knowledge of today's evolved technology, it's surprising to see the library computers with instant messenger-like capabilities. They were even interacting on the library computers with photo sharing . . . a dinosaur version of snapchat created by Hollywood.
5. Private Messaging is a Conduit for Love
There are multiple apps today to assist in private messaging way beyond texting (like messages disappearing with Snapchat and now Instagram!). Our goal as parents is to develop character and opportunities for our children to know what it feels like to make both good and (sigh) bad decisions. However, without proper monitoring, you may be missing many available teaching opportunities.
These are great movies that all end well with great messages of living life to the fullest, having good character, and being true to yourself and your feelings. They are iconic role models of our time, and we turned out to be semi-decent humans. So relax a little - you're a great parent and you have good kids. Get your head out of the sand (if it's stuck there) and stay a step ahead of what's going on in their digital lives with proper monitoring and alerting.
You don't need to know everything they do, but we could all use a little help from our (techy parent) friends. The team at Bark is well-versed on 80's teen movies, bad decisions which thankfully shall not make their way onto the internet, and how to help teens and tweens understand the consequences of less than wise risk taking. Bark alerts you to need-to-know information, right away, sending you the major red flags to help you start lesson-filled conversations.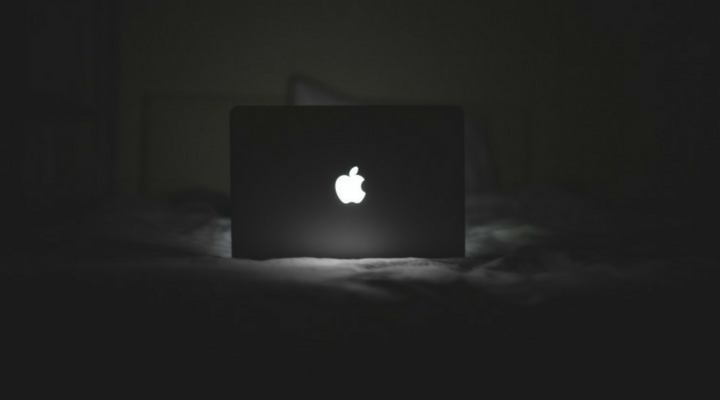 Despite steep legal ramifications, online sexual predators go to great lengths to trick kids into sending explicit images and texts. We've written pieces before on general safety tips to protect your kids online, and today we are sharing some of the methods online predators use and what you (and your children) can do to steer clear.
How They're Doing It
Social media is a great way to keep in touch with others, and a part of almost everyone's daily lives. Snapchat, for example, allows children as young as 13 to create accounts, and that's where the predators focus their attention. We've written about how to talk to your teens about Snapchat safety, today we'll delve into why. Online sexual predators pretend to be young teens. They will steal photos or copy accounts to make kids believe they are friends or have mutual friends. Then, they'll initiate a video chat using those photos to trick young teens into engaging in virtual sexual behaviors. Most commonly, online sexual predators will use videos of young girls to trick young boys. They then use software to capture the images of the young boys, which are uploaded to porn websites.
Talking to Your Children
The online world is certainly a scary place, and talking to your kids about it can be difficult. Fortunately, it's possible to teach your kids the basics of staying safe online without delving into all the gory the details. That is, unless you think they are old enough to understand them. Some tips include:
Reminding kids that nothing they put on the internet is ever truly "private" and they should never post nudes or pose nude on camera for anyone;
Telling kids that it's easy for predators to make copies of social media accounts and pose as their friends and if they every have a funny feeling about someone online to come to you immediately; and
Discussing general internet safety rules.
Reporting Suspected Online Sexual Predators
If you suspect that your child has been a victim of an online sexual predator, there are a few different steps you can take. First, you should obtain a screenshot of the suspected offender's profile along with any information that may help police find the predator. Then, contact your local police with the information and file a police report. Other steps involve reporting the offender's profile through the corresponding social media outlet. This can prevent other children from being victimized in the future.
Keeping Safe
If keeping your child safe online is one of your top priorities, there's relief in knowing that software exists to help you do just that. It's our mission at Bark to help parents keep their kids safe online. Bark's monitoring service can help you monitor for online sexual predators on their phones, popular social networks, and emails. This way, you have an opportunity to put a stop to predatory behavior.
Kids and young teens are often far too trusting of their peers, and while this is certainly a sign of their innocence, it also opens doors for sexual predators. It's important to talk to your kids about the possible dangers of the internet and use a variety of tools, like Bark, to help keep them safe.