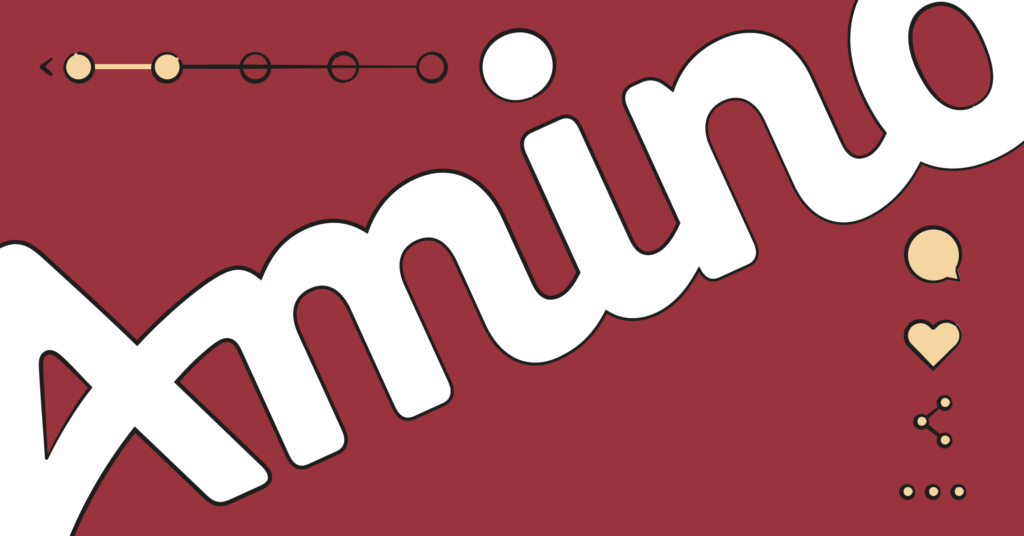 **This blog post was updated on October 19, 2021.**
First there was instant messaging, then chat rooms. After that, social media came into the picture. Now there are many different options to choose from when connecting with people online. One popular one that your kids may be using is Amino, an app that is basically a network of fandoms. But is the Amino app safe for kids? In this blog post, we explain everything you need to know.
What is Amino?
Amino is a network of communities. The app's purpose is to bring people together based on their interests. You can build a customized profile, follow others, and grow your own following. Then, you are able to either find a community based on your passion or create your own and invite others to join you. Within these communities you can do quite a bit. Amino allows you to chat with people that share your interests. You can get news and other information about whatever you are interested in. Also, you can watch or post videos, read or post blogs, and much more.
Is Amino App Safe?
Children who use the app freely are able to explore any and everything available. Kids get on the app to visit the various communities looking to connect with others who share similar interests. Unfortunately, they can come across inappropriate content through chats, live streams, "saucy chat bubbles," and more.
The company that created the app, Narvii, Inc. rated the app for those over the age of 12. And while the community guidelines prohibit things like pornography, sexual content, hate speech, and violence, these things may not always be enforced. This makes Amino risky for kids as they may see and hear things that are inappropriate.
Are Online Predators On Amino?
Not everyone who visits Amino does so to innocently connect with others. Online sexual predators are scattered throughout the community. Hiding behind their phone or computer screens, they have ill intentions groom children. Online predators are smart in a scary way. They know how to connect with kids via the app's chat feature and role play. It is frightening how quickly these predators can get children to trust them and entice them into having sexual conversations with them.
Because of this, a child that is not monitored in their use of Amino is able to see, hear, and engage in things that are highly inappropriate. Would you allow complete strangers into your home, to talk with your children without you present? Of course not! Allowing your child on Amino app without knowing what they are doing is similar.
Monitoring Children Online
Our service monitors over 30 social media networks, emails, and texts and alerts you to any potential safety concerns.
The internet has done a lot to make our lives easier, but there are also many ways that it has made things more dangerous. Bark's monitoring services can help you keep your kids safer online.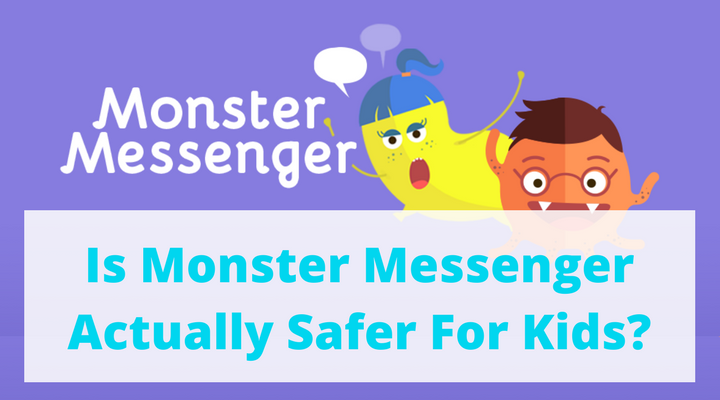 Monster messenger is touted as a safer social media app. But is Monster Messenger really safe for kids? There are some safety features built into the app, which we discuss below, but there are also some risks in using even this "safer for kids" app.
What is Monster Messenger?
Monster Messenger is an app that is available on iOS and Android platforms. It is designed to be similar to instant messenger services like Facebook Messenger, except that it is targeted at children under 13. Legal restrictions put the minimum age for Facebook accounts at 13 years old, so Monster Messenger was created as an alternative for younger children.
The app has many fun features. Kids can choose from a large collection of stickers to send as messages or add them to photos. They can also change photos by drawing on them or adding text to them.
Moderation of Public Content
Monster Messenger has features that automatically take care of risky factors that in other apps require parental involvement. The most obvious of those features is the automatic moderation of all publicly posted content. This means that your child is in less danger of seeing photos or words you wouldn't want them to see.
Approve New Contacts
With other messenger apps, the owner of the account is responsible for adding contacts. This means that your child could end up connecting with a stranger. Monster Messenger is different. With Monster, you have a parent account to compliment your child's kid account.
Whenever your child invites a new person, or a new person invites them, you will be notified by email and from within the app. However, if the child has a mutual contact with the new person, then they will be flagged as trusted and the child will be able to talk to them right away. You can revoke that connection from within the app once notified. If the invitation is for someone not already connected to someone in your child's contacts, you manually approve the invitation.
Blocking and Reporting Users
If your child is being bullied or otherwise harassed by someone in Monster Messenger, you can block and report them. Log into your parent account and going to the settings for your child, then you can block a contact.
Unfortunately, while all communications with that person stop, all conversations between them will be deleted. So your child does not have to see them, but if you need screenshots or proof you must do this before blocking them.
Every conversation has the option to report it. Swiping on the conversation brings up this option. When a user is reported, they get a strike against them. Eventually, the child's parents will be notified and their account may be restricted or permanently disabled.
Since this must be done from the account that has the conversation on it, you should inform your child of how to report someone if they are being harassed. This empowers your child how to respond to cyberbullying.  Be sure to teach your child to use this feature responsibly.
Is Monster Messenger Safe?
While Monster Messenger has some decent safety features, there are a few risk factors. The main one is that if another child has an approved contact that is a predator posing as a child, your child is now connected to that predator. Furthermore, they can start chatting with your child right away. That is, until you check your notifications and disapprove of the contact. It's always important to remind your children that there are less discerning kids out there, that there are tricky adults who pose as kids, and that they shouldn't communicate online with anyone they do not know in person.
Another risk factor is the Newsfeed. While it is moderated, it's content from people you and your child does not know. This opens their circle of contacts and poses a risk.
Monster Messenger has some safety features, but it is not risk free. That is why it is important to talk to your kids about how best to use social media and to come to you if they encounter something that makes them uncomfortable. Additionally, use Bark to monitor their phones, email, and other social media accounts. Get alerts when something potentially inappropriate happens.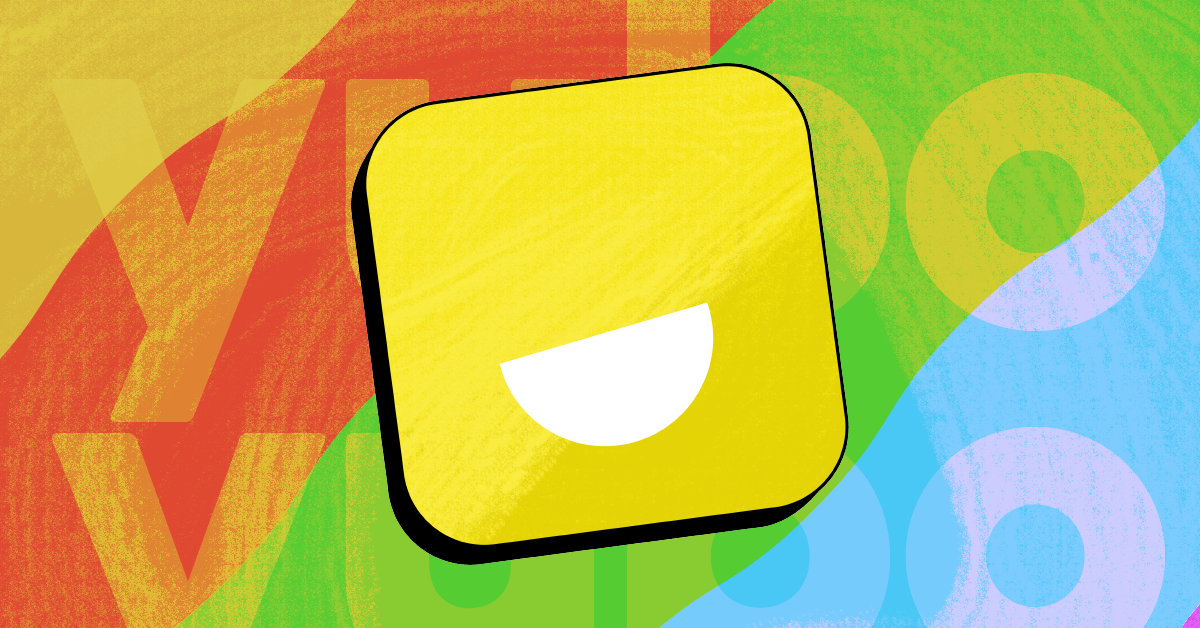 **This blog post was updated on April 9, 2021.**
What is Yubo? It might not be an app you've heard of, but the platform is increasingly popular with teens. Apps like Yubo are designed to mimic social apps created for adults. However, they have the potential for even greater risk due to their younger target audience. While at first glance Yubo may seem harmless for kids — and even fun — taking a closer look might lead you to ask, "Is Yubo safe for kids?"
Yubo's App Store description presents it as a platform to help people find friends: "Yubo is a social video live-streaming app to find new friends, chat with people just like you, and build a social community based on YOUR interests! Friendship is going live on Yubo!" In reality, it's an app for teens and tweens to connect with strangers online. Here's what you should know about this popular social platform.
What is Yubo?
Signing up for the app is simple, and while parental consent is required for users under 18, it only takes a simple click of a box for an underage child to bypass this step. Users can also put any age they wish on their profile with no verification necessary.
Yubo allows users to create image-only profiles, and then it connects them to profiles of other users in their area. Adding a new friend to chat with is as simple as a quick swipe. Then, that person is on your kid's contact list. Other users can see when they've been added to your contact list, and from there, it's easy for them to invite your child to text and video chat.
Users on Yubo can also live stream videos of themselves to friends in their Yubo contact list or to strangers. People are encouraged to "sing, dance, talk about your day, or play a game." While this may sound innocent enough, when strangers are watching, even the most innocent-seeming dances or chats have the potential to put your child at risk.
Is Yubo Safe?
Yubo is a bit like an unchaperoned party that's taking place in your child's bedroom, behind closed doors, with strangers. You probably wouldn't invite unknown teens into your home to party with your child without a trusted adult present. Similarly, you should take a very close look at what happens on Yubo if your kid uses the app. It's possible that it's not only unknown teens connecting with your child through the app, but unknown adults, as well.
Because member profiles are image-based, users can choose any photo they wish for their identifying pics. Stealing photos of a child from a social media page is as simple as uploading a screenshot or saved image. A predatory adult could then use those photos to set up a fake account with a fake age to lure unsuspecting teens into an online friendship. It's almost impossible to verify that people are who they say they are on Yubo.
After that initial contact, it's possible that the interaction could become dangerous. A "friendship" may start out innocently enough, but adults who troll teen social media apps are usually looking for more than friendship, and they can begin grooming them online.
There's also a potential for physical danger. Members can display the city or town in which they live, putting their real-life identity at risk. "There are multiple groups/clans of people on this app that will threaten to take your account, leave your address, parent's names, phone numbers, IP address, and literally all other personal information you could possibly think of," one user wrote in an App Store review.