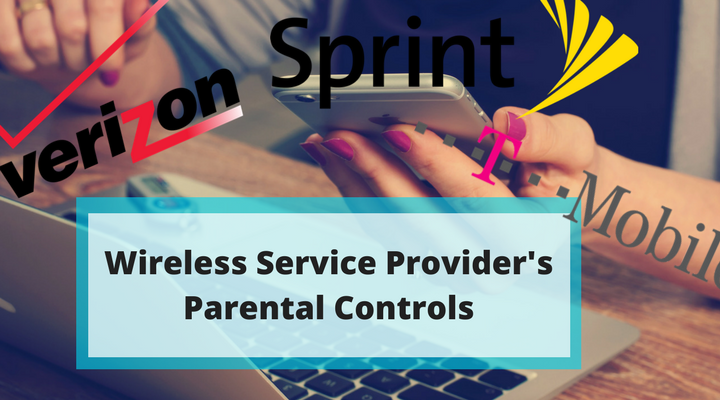 Keeping children protected online these days is a major undertaking. Smartphones and tablets only make it harder with their easy access to inappropriate apps, social media, and all that lurks on the internet. The good news is that there are a variety of parental options available to help you with this task. Below we discuss parental control options provided by the big four wireless service providers. Knowledge is power, and we hope this overview will get you on the right path to enabling the best parental controls for your family dynamic.
T-Mobile
If you are a T-Mobile customer, you can subscribe to their "Family Allowances" plan for a monthly fee. With this program, you can set-up a schedule that restricts usage of phones on your plan. For instance, you can restrict usage during the school day or at dinner time. Limited numbers can be set to "always allowed" even during restricted times (in case of emergency). This plan also enables you to set the number of text message that can be sent or received. You can also block up to 10 specific numbers and limit the amount of money spent on any downloaded apps. Another feature T-Mobile offers is the ability to check on your child's location. The drawback of these helpful options is the ever-present thing known as Wi-Fi. If accessible, it renders many of these controls irrelevant.
For a complete list of T-Mobile parental controls, click here.
Verizon
Verizon's parental controls mirror much of what T-Mobile offers. But their newly released "Just Kids" plan also adds the ability to filter and block websites and apps, set data usage limits, track location, and more. With Verizon's controls, you have the capability to completely pause internet access on a child's device. This can be a particularly useful tool for parents! Verizon's location services allow users to set alerts to report when a child leaves or enters a preset geo-fenced boundary. It also allows them to check-in for an instant location update on their whereabouts. There is an added monthly fee for all of these controls. Additionally, just like T-Mobile, many of the features do not work if the phone switches to Wi-Fi.
For a complete list of Verizon parental controls, click here.
Sprint
Sprint customers have options to block specific numbers from calling or texting, block app downloads, and block and filter websites. Additionally, Sprint users can turn off the camera on a child's device, disabling the ability to take photos and videos. Location services allow monitoring of a child's location at preset times of the day to make sure they arrived at school or back at home. Wi-Fi is still an issue that can put a damper on adequate parental controls, but with the exception of location services, the rest of Sprint's parental controls are free to their subscribers.
For a complete list of Sprint parental controls, click here.
AT&T
AT&T rises to the occasion in terms of the services they provide for families. Previously, their parental controls were provided under their AT&T Smart Limits plan. However, as of November 26th, 2018, the plan has been retired and families are now transferred into the new Secure Family app that brings all the helpful features of Smart Limits and more to a centralized and easy-to-use location for parents.
For a complete list of AT&T parental controls, click here.
PLEASE NOTE:
No cellular provider currently provides parents alerts on problematic content arising as a result of their tween's and teen's smartphone usage, which is why we exist as a company to help provide a much-needed layer of protection for your children.
While there are some limitations, in tandem with the Bark app, we are so thankful the big 4 are working to help parents navigate digital parenting. These parental controls are much-needed and help make the tough job of keeping your kids safer online a little easier. With so many devices and platforms for parents to monitor, we understand it can be incredibly overwhelming to know where to start. On that note, here are some extremely helpful tips on how to lock down the device itself. As always, let us know if you have any questions by reaching out: help@bark.us.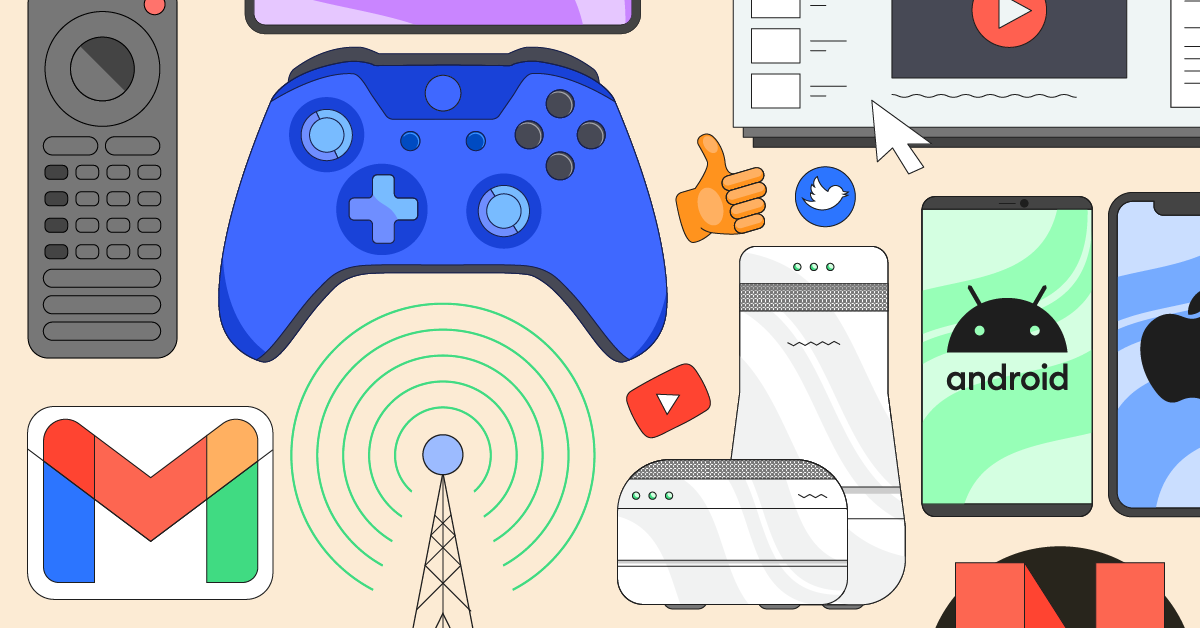 Did you know that you may have some options for parental control through your cable provider? Depending on who your provider is, there are several simple options to help you control and monitor your children. While there are many different providers for cable TV and internet services, the basic parental controls for each are quite similar. Whether you have Comcast (Xfinity), AT&T (U-verse), or Time Warner (Spectrum), there are a number of things you can set up to safeguard your kids. Put your cable provider's parental controls to good use today.
Content Control
The parental controls within the television set-up options allow parents to restrict programs for kids. Parents can choose select ratings levels from being viewed without a parental passcode. The passcode allows you to override the control, but keeps little ones from watching something inappropriate based on the ratings. Restrictions can be set based on TV or Movie ratings or specific shows or series can be blocked. Make sure to use a passcode that your kids do not know.
Restricting the Guide
You can further restrict programs and block from even appearing in your onscreen guide at all. Kids will only see the programs that you allow them to see. Furthermore, there are options that allow you to completely block certain channels from appearing in your onscreen guide. Again, your parental passcode will still allow you to easily override, so make sure to keep that confidential.
WiFi Control
Xfinity by Comcast offers an app called xFi, which gives its customers total control over their WiFi. The xFi app allows you to see every device connected to the WiFi, and assign each of those devices to a particular person. For example, you can assign your phone and tablet to your profile, and your child's phone and tablet to their profile. Once a device is assigned to a profile, you then have the option to temporarily pause the WiFi to any device or an entire profile at any time. You can also set times when you want WiFi to automatically be paused for a device or a profile, such as at bedtime.
Spectrum by Time Warner and U-verse by AT&T do not appear to offer quite as much specific WiFi control, but both do allow you to set time limits and some content control for internet browsing through their Internet Security Suites.
Keeping your kids safe these days can feel overwhelming. The news is full of cyberbullying incidents, online sexual predators, and hidden vault apps where kids are storing nudes. There is a lot to monitor and keep up with. In tandem with Bark, the parental controls provided by your cable company can help make it much easier for you stay on top of what your kids are watching and doing online.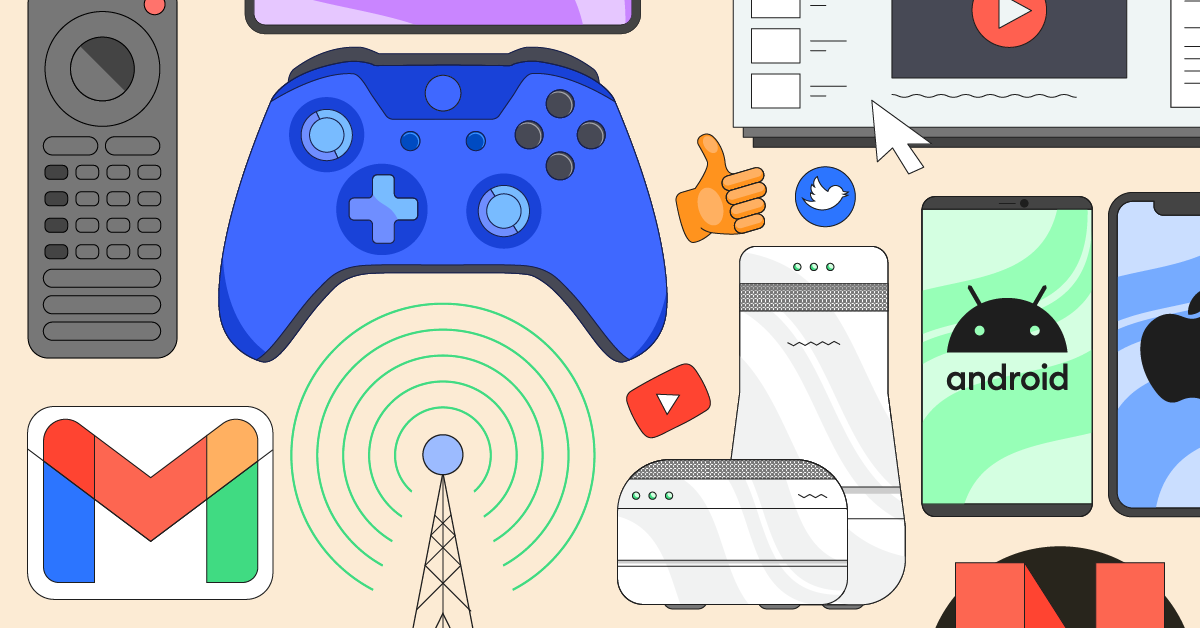 Gulp!
You did it. You got your child a smartphone.
Now what?
Here are two comprehensive guides to help you navigate parental control settings on smartphones.
For iPhone,
click here.
For Android,
click here.
Good luck and as always, let us know if you have any questions by emailing help@bark.us or asking a question on our private Facebook Group.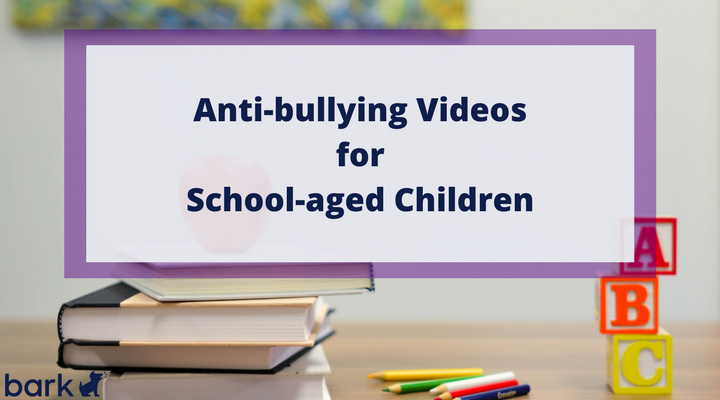 As a parent, you never want to hear either of these phrases: "Your child is being bullied," or "Your child is a bully."  We all want our children to feel safe when we send them off to school. It is our duty as parents to educate them on the bullying and how to deal with it. Below are some helpful anti-bullying videos for school-aged children to watch with your kids. These can be great stepping stones for conversations about bullying behavior.
Whether your child is in elementary school or middle school, there is a video for you. So sit down, watch the educational video together, and then hold an open discussion. Encourage your child to ask questions, listen and respond to their concerns.
To prevent bullying in your child's life, it is important to have open discussions about bullying early on. Start explaining the best ways to deflect bullying at a young age. Then continue coming back to the issue as they get older.
Elementary School Videos
For your youngest child, this McGruff cartoon is a great way to start a basic understanding of what bullying is.  The video is short so as not to lose their attention. The advice is sound, and remind your kids to tell a trusted adult if they are being bullied.
Another cartoon video about anti-bullying is this McKay Foundation creation, The Meanest Girl In Second Grade. This cartoon is a little more serious and direct as it follows the lead bully to teach your children the consequences and solutions of bullying.
And for your slightly older elementary students, you may want to show them this video on "Five Ways To Stop Bullying." This video defines the different types of bullying, and then provides strategies to stop bullying.  It also emphasizes that bullying should not be ignored, even when you witness it happening to someone else. Let your kids know these tips apply to bullying that happens on phones or computers as well.
Middle School/Junior High Videos
This educational video about The Cyber Bullying Virus is helpful for older children who have social media accounts and cell phones. As your children get older, the forms of bullying can change. Switching from the playground to online bullying, parents will want to help their children navigate these new challenges.
There is also a channel on YouTube called NoBullying.com, where you can find several educational videos about bullying statistics and prevention tools. One of their helpful videos for older children is How To Prevent Cyber Bullying. This short video lists steps to stop and prevent future bullying through technology. This channel has several informational videos that you can watch all together or at different times when they become more relevant.
Helping Protect Your Children
These are invaluable lessons that your children will carry with them throughout school life. Discussing these strategies to prevent bullying can truly help your child to enjoy school more. After all, children should be focused on learning in the classroom, rather than being distracted by a mean classmate.
Allan L Beane, PhD, and the author of the book The Bully Free Classroom, mentions that bullying can start as early as the age of 3. Beane explains, "Research also shows that children who are exposed to aggression on a consistent basis may imitate the behavior they observe. Such children, for instance, may live in an abusive household, witness their parents' uncontrolled anger, or feel neglected and unloved." You can teach your children to be kind, but you cannot control what their classmates have experienced. This is why discussions about bullying are so important.
Bark is an additional tool that is used to monitor potential bullying situations. Parents cannot prevent every bad thing that happens to their children, and parents cannot be present in every aspect of their children's lives.  Children go to school without us, and communicate on social media without us. Bark is a useful service that monitors texts, emails, and social media accounts to notify you of any potential dangers. Save time and rest easy with Bark.