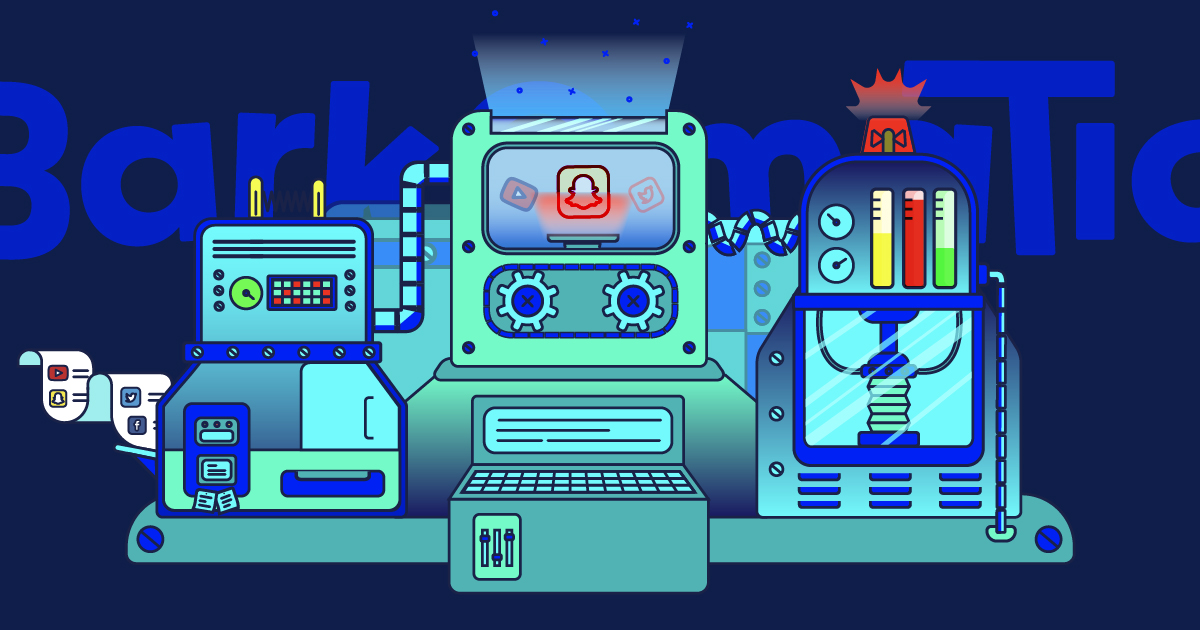 The Bark team is proud to announce the launch of the Barkomatic! This is an interactive website that allows you to enter all of the technology and devices your child interacts with — from apps and games to phones and tablets — and receive all of the parental control instructions in one convenient location. Think of it as a kid-tech themed Buzzfeed quiz, but with results you can actually use.
No more googling "How to restrict Netflix" or chasing down flimsy instruction manuals in junk drawers. With the Barkomatic, you'll receive an email with a personalized link for only the information you need, whenever you want to access it.
Why We Made the Barkomatic
The Barkomatic has been in the making for a while now, and it was inspired by Bark employees who were struggling with the same problem: with all of the technology that our kids have access to, how do we make everything as safe as possible for them? Locking down phones, computers, TVs, routers — it all gets confusing, and each item is so different.
We also realized that no two families have the same exact tech situations and that there needed to be a one-stop resource for parents. The Barkomatic is an ever-evolving machine, and as technology updates and changes, so will its information.
The Barkomatic Is for Everyone
Before we even began building the Barkomatic, we knew it was going to be free. It's our way of giving back to the community, much like our Bark for Schools initiative. Regardless of whether someone uses Bark or not, they deserve quick access to all of the information they need to secure their kids' devices in one easy spot.
So, without further ado, here is the Barkomatic! Have fun, and don't forget to share it far and wide with fellow parents who could use it.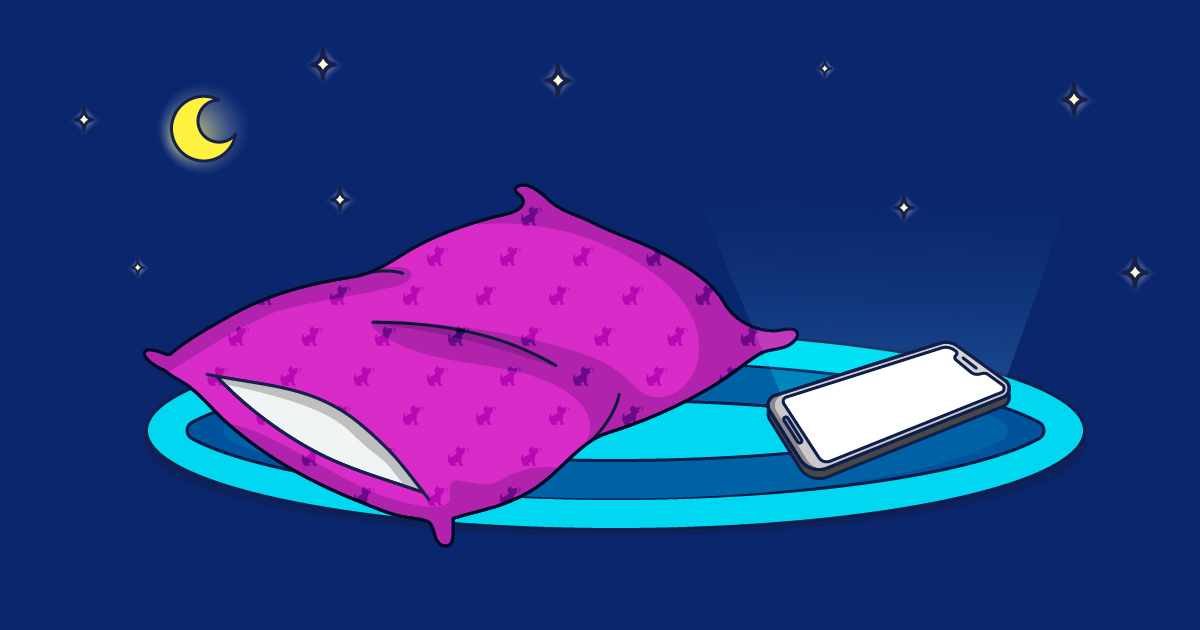 In a recent post in our Facebook group, Parenting in a Tech World, a mom recounted her experience at her kid's sleepover rounding up all of the phones for the night. Dozens of people chimed in to give their opinion on the mom's decision, with many parents coming out strongly either for or against it. While it may seem cut and dried at first, there's validity to both arguments. In this post, we take a deep dive into what each side is thinking and provide a path that may satisfy both camps.
The Perks of a Phone-Free Sleepover
More socialization
Since time immemorial, sleepovers have been about excitement and fun. And while the how of having fun has changed over the years — listening to records vs. Spotify — the why hasn't. Kids still like to play, joke, and goof around. When they're not glued to their phones, they can connect in more authentic ways.
Fewer dangers of after-hours Googling
We all know that very little sleeping happens at a sleepover (and woe to the first kid who happens to fall asleep). In the past, sleepovers usually entailed soda, scary movies, truth or dare, and maybe even crank calling. But today, kids can instantly pull up nearly any video they can imagine, including violent or pornographic content. Many parents already know this, and it's common for families to institute no-phones-in-bedrooms policies. This spills over to sleepovers by extension, as well.
Less social media drama
Kids no longer have to wait until Monday to find out who was at somebody's sleepover. The entire event can now be broadcast live with photos, videos, and messages streaming nonstop. Some kids can be performatively excluded, and in other cases, cyberbullying may occur.
Why Some Kids Need Their Phones
Safety
When to give a child their first phone is a very personal choice for a parent, and it's different for every family. No matter what someone else may think is "too young" or "too old," all parents are trying to do the best for their child. For some, it's about physical safety and the ability to check in no matter where they are or what time it is.
Health issues
For other families, health issues figure prominently into the decision, as in the case of life-threatening food allergies or social anxiety. When a parent finds out their child's phone has been confiscated, it can naturally trigger fear and worry. What others believe about this kind of constant contact is irrelevant — it's what the child and their parent have grown accustomed to, and the sudden radio silence can be shocking.
Splitting the Difference
As with many things in life, communication is key. Talk to your child and talk to the other child's parents about their house rules.A technology contract is a good way to formalize the rules and expectations that come along with a child's first phone — no matter where they are.
Although tech has changed tremendously in the past 20 years, think back to your own experiences with sleepovers. If a family had a trampoline, that might have been an issue. Similarly, if your child has a food allergy, that was another important conversation to have. Technology, like everything else, is something to inquire about before your kid actually sleeps over. Make it a part of your list of questions for the other parents, along with things like "Are there guns in the home? Are there pets?"
At the end of the day, it comes down to expectations and what your family can deal with. If you find out that the friend's parents take away phones at sleepovers, and you don't want that to happen, consider proposing a compromise. Perhaps it would be OK if your child kept their phone on vibrate in their pocket but was encouraged to not spend time on it.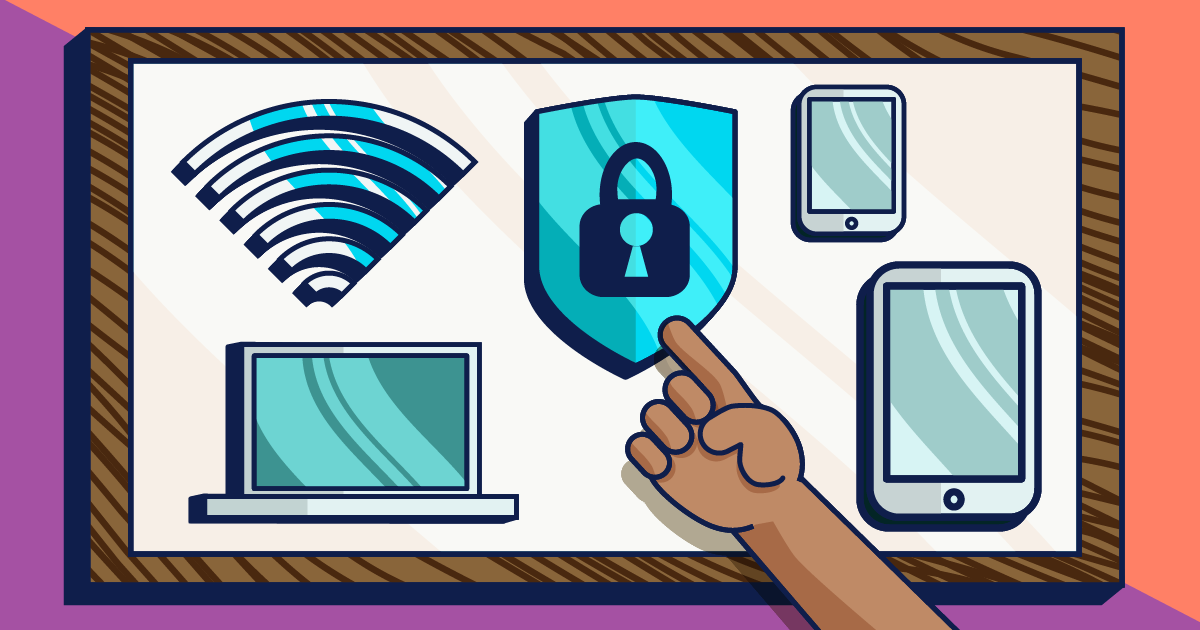 Parents and schools are both invested in making sure their children become responsible digital citizens. And while they may approach digital issues with different perspectives, they share an interest in preparing them for the future in any way they can. One of the best ways to bring parents and schools together is a Tech Night. What follows are some tips for helping this school event idea make an impact.
Consider the Needs of Your Community
The first step in planning a successful Tech Night at school is to understand what the community needs. Ask parents for their tech-related questions and concerns prior to the event. This can help you develop programming that will benefit families the most. Parents will be much more likely to attend when they know that you've got their backs.
The next step is to identify possible titles, themes, and topics of discussion, as well as related activities or demonstrations to engage parents throughout the event. "Tech-Know Night"! "Meme Work Makes the Dream Work"! "Gone Phishing"! How could a parent pass that up?
If your focus is on digital citizenship, consider inviting guest speakers with relevant experience or recommend a Technology Contract. If you want to promote STEM, put together a toolkit encouraging science and technology education. If digital safety is most important, give parents the rundown on how kids are using Google Docs for more than just book reports, or show them the Barkomatic — our one-stop-shop for parental control settings. You can also explain how Bark can help keep their kids safe both online and in real life.
For more inspiration on what to present, Common Sense Media has put together a few slide shows to help you get started.
Tap Into Your Networks
Whether it's teachers on staff or professionals in the local community, schools have access to an incredible wealth of knowledge. All of this can be leveraged for a successful Tech Night. Schools can lead with the experience of their IT Director or Computer Science faculty, who can advise on what kind of space and equipment are necessary. They can also help to set up and troubleshoot to make sure your project won't explode and your slides aren't written in Wingdings.
Your school knows better than anyone what resources are available, as well as what resources are not. Tapping into your existing network can take you surprisingly far, but don't hesitate to reach out to the broader community. You might be surprised by how many businesses are eager to help the kids in the community. Volunteers and donations can dramatically enhance your Tech Night, and a school's PTA/PTO is also a powerful resource with a network of its own.
Stand Out School Event Ideas: Make Tech Night Hard to Miss
By the time of the event, you'll have a good sense of how many people to expect and have enough refreshments for everyone. You've been talking it up on social media, in your newsletter, and have even had the date and time written in the clouds for the whole tri-state area to see. But are you sure that they'll actually show up? Here are a few ways to make your Tech Night more accessible or enticing for parents:
Offer door prizes that fit the evening's theme. Parents who are on the fence may be encouraged by the possibility of a portable charger, digital subscription, or even a donated tablet. Bark regularly donates free, 3-month subscriptions for Tech Night raffles, so please send us an email if you'd like to give away Bark for free at your school.
Have babysitting available or host the event during hours when parents will already be there, like at drop-off or pick-up times.
Some communities may find it appropriate to offer programming in more than one language.
Hosting a successful Tech Night is well worth the effort, and the entire community stands to benefit from this school event idea. Times are changing more quickly than ever, but with parents and schools working together, students stand the best chance of finding success in the 21st century. Schools can click here to learn more about Bark for Schools, and parents can sign up for Bark today to help keep your children safe both online and in real life.
YouTube has become a meeting ground for pedophiles. More than 400 hours of content are uploaded every minute, and much of it comes from people who start their own channels and post homemade videos — including kids. Keep reading for important details on how to make your YouTube channel private, and protect your children's content.
Kid-run YouTube channels tend to be about things like sports, cooking, makeup, and video games, and running them provides kids an outlet for learning about video production and editing. But as we recently learned, pedophiles are exploiting these channels for sinister purposes.
People are now taking to Twitter with the hashtag #youtubewakeup, demanding that YouTube address this issue, along with the big-name advertisers whose commercials run during these videos. Here's what parents need to know about this disturbing phenomenon.
What pedophiles do with your child's videos
Once pedophiles and predators land on a kid's harmless gymnastics video, for instance, things get dark. In the comments, they post timestamps — like 1:34 — which indicate a point in the video where you can pause to see a potentially suggestive image. Other predators use these timestamps to skip straight to the shot. With the help of timestamps, pedophiles are using videos as a canvas to create sexually suggestive photo stills.
These individuals have also been known to leave sexually suggestive comments. They communicate with each other to discuss other ways to access and share child porn, creating a community resource for pedophiles.
How algorithms enable pedophiles online
The algorithms used by companies like YouTube gather content similar to what you've already viewed. This helps keep you on the site longer, and in turn, viewing more ads. If you watch a lot of videos about sports, you'll see new sports channels. If you're interested in young girls talking about middle school cheerleaders, you'll see more of that, as well. Pedophiles take full advantage of this fact.
Lisa Thee, VP of Strategic Partnerships at Bark, has extensive experience working to promote technology solutions for combating child exploitation. "Child safety teams exist at companies like YouTube, and some of them partner with the National Center for Missing and Exploited Children to comply with the congressionally mandated reporting of explicit images of children," she says. "The challenge is that with the amount of user-generated content they receive each day, it is impossible to review it all." Although technology helps determine what content should be reviewed by humans, it's far from foolproof. That's why it's critical that parents stay engaged in their child's digital lives.
How to make YouTube channels private, and protect your child
Don't allow them to have a YouTube account if they're under 13
YouTube's Terms of Service explicitly state that it's not for kids younger than 13. YouTube Kids is a better option (though still imperfect) for younger children. But we know that it's hard to keep tweens from some online activities, especially while at a different house or with friends. Talk to them about what's happening right now and express how important it is for them to stay safe online.
Consider a private YouTube channel for your child
Once your child creates videos, those videos are out in the world forever. People can screenshot and save them for personal use and can manipulate them inappropriately. It's tragic that harmless videos about makeup can be turned into exploitative content. But it's a reality today, and for some, the risks of having a public channel may outweigh the benefits.
Lock down their accounts and report inappropriate activity
Fortunately, YouTube has some parental controls in place to help keep kids safer. Our Ultimate Parent Guide to YouTube ebook can walk you through everything you need to help protect them. One thing you can do immediately is remove the commenting ability from their videos. If you choose to leave comments enabled, be vigilant about monitoring them. And if you see abusive/inappropriate language or timestamps, block the offending user right away and report them to YouTube.
In addition to making YouTube channels private, Bark monitors the videos your child posts on YouTube, comments made to those videos, and new videos posted to your child's subscriptions. We can also monitor YouTube views and searches on connected Android or Amazon devices. for a free, one-week trial of Bark and get started monitoring today.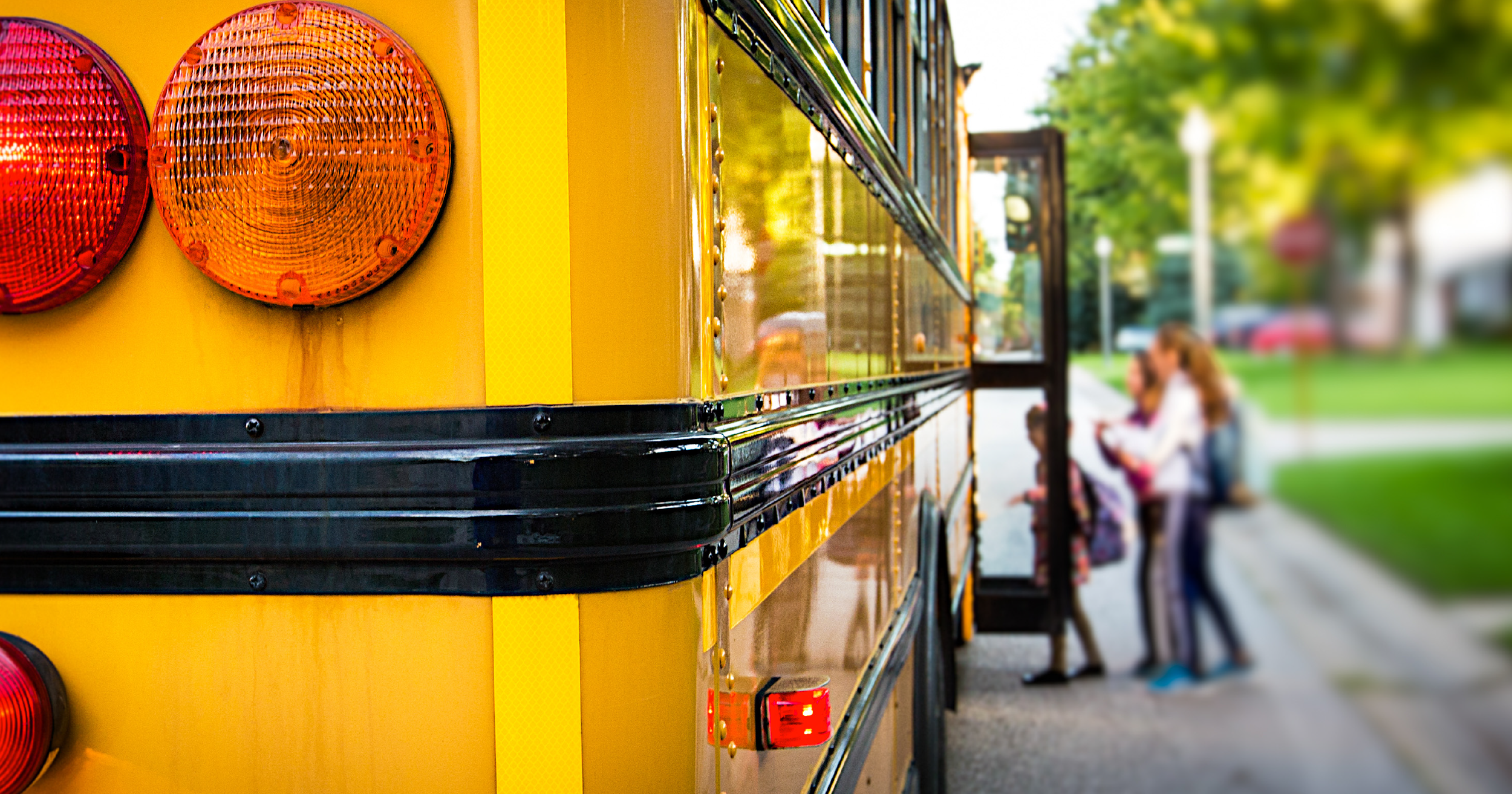 Roo Powell is Bark's head of creative and a mother of three.
There's a 30-minute window in any given weekday morning where my house is fairly chaotic. The big yellow school bus pulls up at quarter to 8, and the minutes leading up to it are jam-packed with lunchbox wrangling and mitten retrieval as my three daughters (10, 9, and almost 7) get ready for another day at school. I kiss them each goodbye, wave at the driver, and shout "Have a great day!" before the bus pulls off, leaving me on the porch, dressed for the day, but usually missing shoes.
Several times at bus stop drop-offs — I can count the occasions on at least two hands — I feel a twinge in my chest and chase after them to give them yet another hug and yet another kiss before the bus pulls up. As a Bark team member and — frankly — as a parent in the United States in 2019, I'm all too aware of tragedies that happen in schools across the country.
It feels awful to talk about and maybe even macabre to write about. Is there anything worse than fearing that your children might be unsafe? The anniversary of Parkland brings with it a resurgence of fear in the hearts of parents. Perhaps that fear never goes away, but the anniversary is a fresh reminder of an underlying, baseline dread that we've all had to learn to live with.
When we moved to a new town, my eldest daughter was 8 and had yet to experience a lockdown drill. But when a crime occurred nearby and the perpetrator fled to the area surrounding the school, she spent half an hour standing in a dark library closet, locked in her brand new school with brand new people.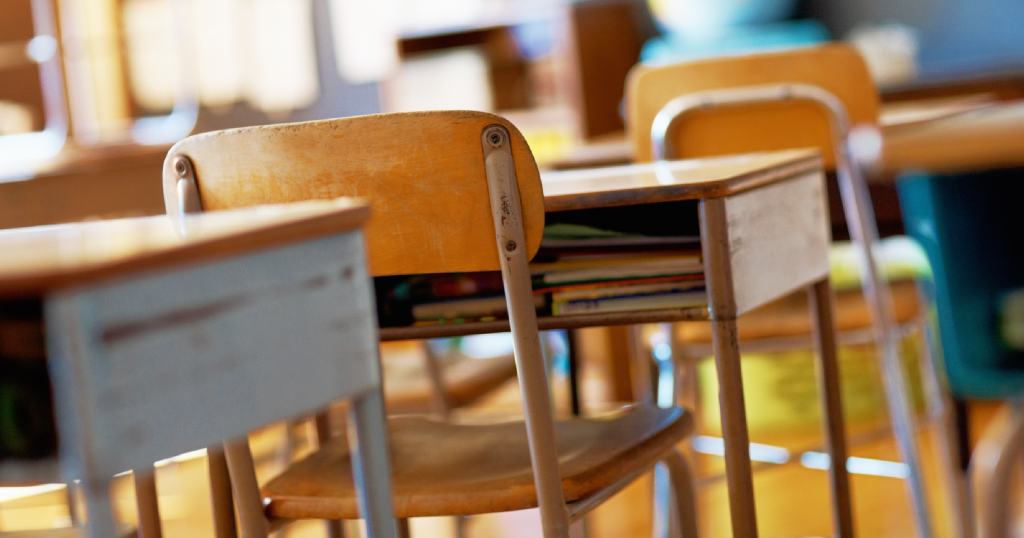 I sat in my living room, white-knuckling my phone as I watched updates from the police and the school that told us to stay put and don't call. Every second that ticked by aged me, and when the girls got off the bus, I couldn't decide if I wanted to tackle them to the ground or play it cool lest I upset them any more. They didn't make a big deal out of it, so neither did I. But three days later, my eldest got out of bed to sit with me on the couch and cry into my sweatshirt. I hugged her and let her stay up way past her bedtime, listening to her recount how scary it was and how she feared for her younger sister who had been in a classroom just down the hall.
I get a dual perspective, perhaps, being a parent who also works at a company that alerts to potentially heartbreaking and dangerous scenarios. When Bark detects a potential act of violence, the A.I. directs it to a team member to escalate and share with authorities. In those moments, when a threat is plausible or potentially imminent, our shoulders tense and heart rates quicken. We call the FBI. We notify the school. We send reports. And while we all still have plenty of other work to do, we wait in hope of good news.
There's that rule about not crying in the workplace, but when you get a bunch of parents in a company that faces these sort of realities, that rule goes right out the window. I wipe tears on my own sweatshirt sleeve when we realize a potential tragedy has been thwarted, when authorities intervene in an abuse case, when a predator is caught. I could be stoic in a different job, but not this one.
I think we find comfort in knowing that we're playing a part in helping to keep kids (our kids, your kids) safe. There is satisfaction in knowing that we help to prevent the heartache of another potential Parkland, Sandy Hook or Columbine. But no amount of work can undo past tragedies — the ones we've mourned and continue to mourn. And so I do what you and other parents might do. Bear witness to the pain affected communities feel. Thank a teacher for showing up to work every day. And I linger a little longer at the morning bus stop.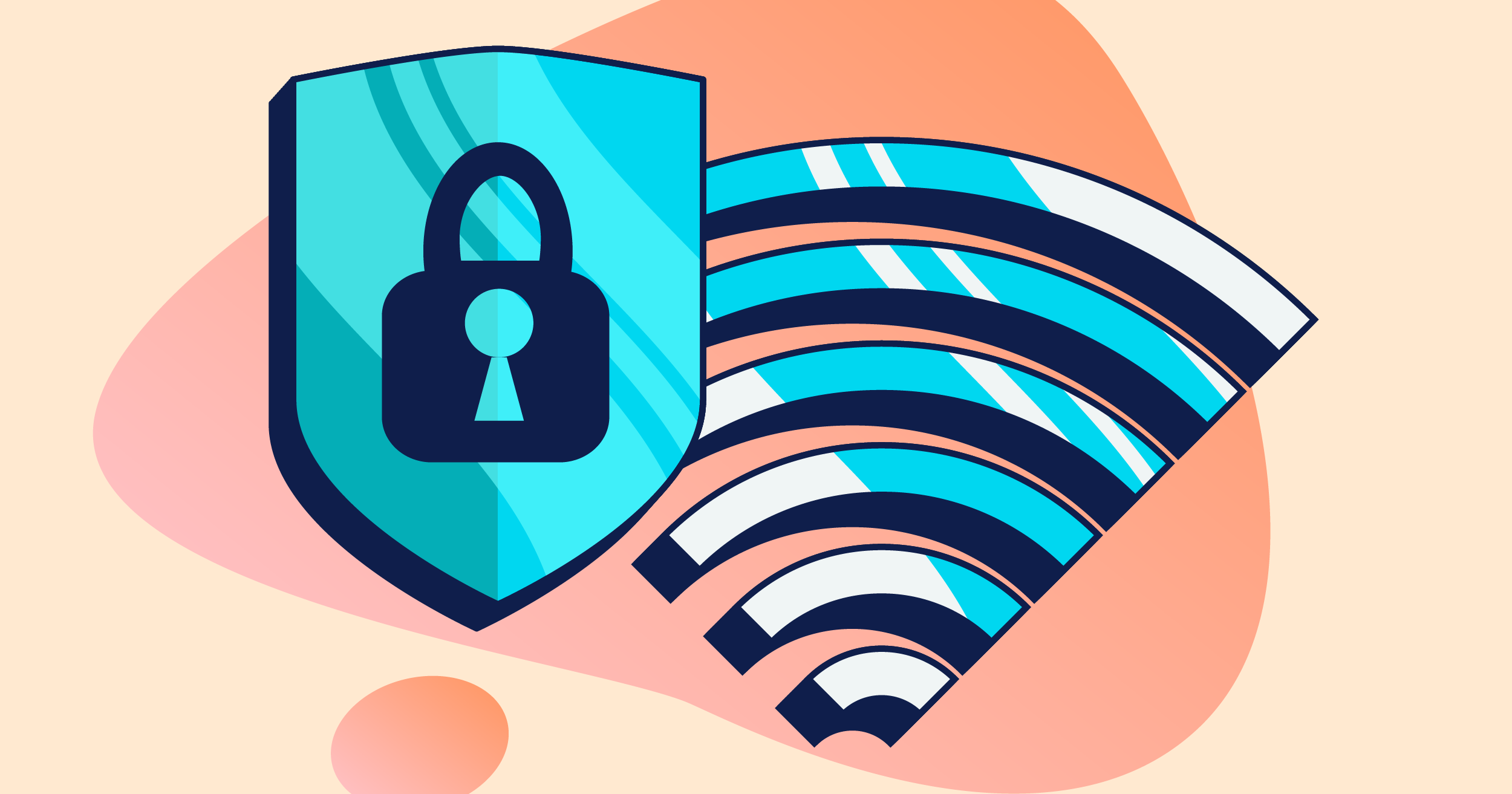 On February 11, countries from around the globe will join together to observe Safer Internet Day. The campaign's slogan, "Together for a better internet," is a call to action for people worldwide to commit to creating a better and safer internet for everyone. At Bark, we know how important a safer internet is for its most vulnerable users — children, tweens, and teens.
To give parents some ideas for concrete steps they can take immediately to help keep their kids safer online, we reached out to Chris Duff, co-founder of Innocent Eyes. A former special agent for the Internet Crimes Against Children Task Force, Chris founded Innocent Eyes to combat the sexual exploitation of children.
Here are 10 actions that Chris recommends parents take to ensure their child is interacting safely with technology.
1. Caution your kids on sending or posting images/videos online
I see my 17-year-old son taking photos of his food, shoes, nearly anything — you name it and he puts it on Snapchat. When questioned, he responds with, "Dad, that's just how we communicate." But kids can make rash decisions in an instant, and the images can then last forever. It's our job as parents to remind our kids that the internet never forgets.
2. Know who your child is talking to online.
If your child can communicate with or play a video game with people in the world you don't know, that's a problem. Many video games have chat or voice features to talk with other players. Make sure that your kids are only playing with people you know in the real world.
Online games can be like a hunting ground for internet predators. Once they convince a child to engage, a relationship may blossom. Over time, kids are convinced they are in a relationship and can be talked into taking inappropriate images or videos. This digital content can now be used by the predator as leverage to make the child do whatever they desire. This is the very definition of sextortion.
3. Monitor every social media platform your child uses.
I can't imagine raising children in this new digital age without having a social media monitoring tool. To keep our kids safe, thorough monitoring software like monitor with Bark is because the software never sleeps. It's in constant "monitor mode" looking out for signs of danger on your child's phone or device.
I also believe parents should create profiles on all the social media platforms their children use and get them to accept you as a friend. Yes, they may have other profiles they don't share with you, but at least they know you are in the app somewhere and that alone may make them more wary of doing things that might become a problem.
4. Make sure your kids choose non-identifying screen names.
Kids don't see the harm in giving out their information freely and having a screen name with personal or identifying information in it. This is a huge problem, and parents should never allow their kids to set up profiles without supervision. The wrong screen name could contain information about their birthday or school, or even where they live.
5. Regulate screen time each day.
No child should have unlimited time on digital devices. My wife is currently studying the effect that unlimited screen time is having on our youth. It's having real-world consequences on their behavior and grades. Remember to regulate your child's screen time to what you feel is best.
6. Make room for non-digital family time.
Whether it's just nightly dinner or going out for special family activities, we enforce "no digital device time" on a consistent basis. It's important to interact together as a family without any distractions.
7. Don't allow unsupervised YouTube time.
We knew we had to come up with rules when we realized YouTube was becoming like an addiction for our kids. The first and most important rule is no unlimited YouTube surfing. This means that they can't just click on suggested link after suggested link and watch for hours. Unlimited surfing like this can lead to incredibly inappropriate content, even if the initial video was something innocuous. Our second rule is that the kids can only watch the channels we approve of, which mean we may have to do a deep dive on some kid content — but it's worth it.
8. Join a parent tech education and community group.
In my experience, parents that continue to stay up-to-date and share their experiences learn and adapt to their kid's own technology-driven lives.
There are many online forums and Facebook groups that bring parents together to stay connected and informed. My organization created the National Parent Army, an army of parents uniting together to fight dangers online through community and education. The goal is for parents to find a group that suits their personal beliefs so they can stay up-to-date on technology and youth culture. Bark has a Facebook group called Parenting in a Tech World where parents can discuss these topics and ask the community for input.
9. Require approval for every app download.
Kids often scroll through the iTunes or Google Play store and will download anything that looks fun. But letting them do this without supervision can lead to age-inappropriate apps and content. Make sure that nothing is downloaded without your knowledge — not only to keep them from inappropriate content but also from running up expensive online bills on your credit card.
10. Talk openly and honestly about cyberbullying.
Kids should never say anything online that they wouldn't say in person. Cyberbullying can be illegal in some instances and can have severe consequences. Teen suicide is on the rise, and statistics show that cyberbullying can often be a contributing factor. Words have meaning, and how they're used matters.
Knowledge is a very powerful thing. It allows us to be proactive parents in the new digital age. But most kids know they have a greater understanding of all things tech than do their parents, and it's our responsibility to change that — or at very least let our kids know that we are watching.
Bark can monitor your child's texts, emails, YouTube, and 24+ social media platforms, scanning for signs of potential issues like cyberbullying, self-harm, violence, sexual predators, and more. Sign up today for a free, one-week trial.