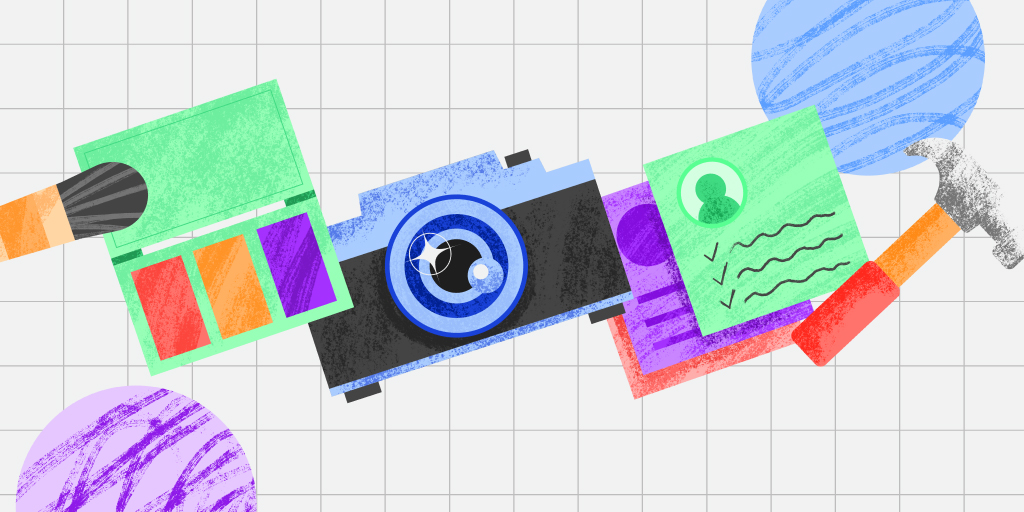 It's easy to worry about how much time your kid spends on social media. You might wonder who they're talking to or whether they should be devoting more time to offline activities. But learning to create content on social platforms can be an incredible opportunity for your child to really shine. Whether they love uploading their coolest vacation shots to Instagram or they can't stop practicing the latest TikTok dances, we've rounded up some amazing suggestions for how you can encourage their creative interests and help them hone their creative skills.
Of course, your child doesn't have to become an expert videographer to enjoy sharing content on social media. But the more they learn about successful storytelling or even recording a stop-motion video, the more their mind can grow and the more excited they might be about exploring their artistic side. Here are some ways to encourage your kid's interests on the platforms they love most.
TikTok
Whether your kid already has their own TikTok account or has been asking if they can finally join the TikTok universe, you've probably seen some of the platform's bite-sized videos. It can be difficult to stop scrolling through the enormous range of micro content — from dancing and singing to stand-up comedy and cooking. TikTokers (yes, that's what they're called) can also be experts at editing their own content, adding text, and even layering in sound effects. No matter what your child's favorite TikTok genre, there are plenty of ways they can practice some of the skills they'd explore on the platform.
Learn New Dance Moves
Learning the latest dance craze set to pop music is probably one of the most well-known activities on TikTok (hello "Renegade"). If your child is interested in learning some of these moves, there are tons of how-to videos available on YouTube — from choreography to the latest Justin Bieber song to old-school favorites like salsa and the Moonwalk.
Hone Their DIY Skills
Another common way to use TikTok is to create easily reproducible activities that other people can follow step by step. If your kid is crafty, they could make lifestyle videos featuring DIY projects like paper plate jellyfish and spooky tissue box monsters' or come up with one of their own — the possibilities are endless!
Practice Their Best Jokes
If your kid has a funny bone, they should try their hand at some comedy, because the silliest TikTok videos are often the most successful. From funny one-liners and zany skits to short bursts of stand-up comedy, the ability to tell a good story is one that can help your kid throughout their life, long after they've left TikTok. Older teens can learn what it takes to keep an audience captivated by listening to the This American Life podcast. Wow in the World, a silly podcast about science and technology, is sure to keep younger kids giggling, too.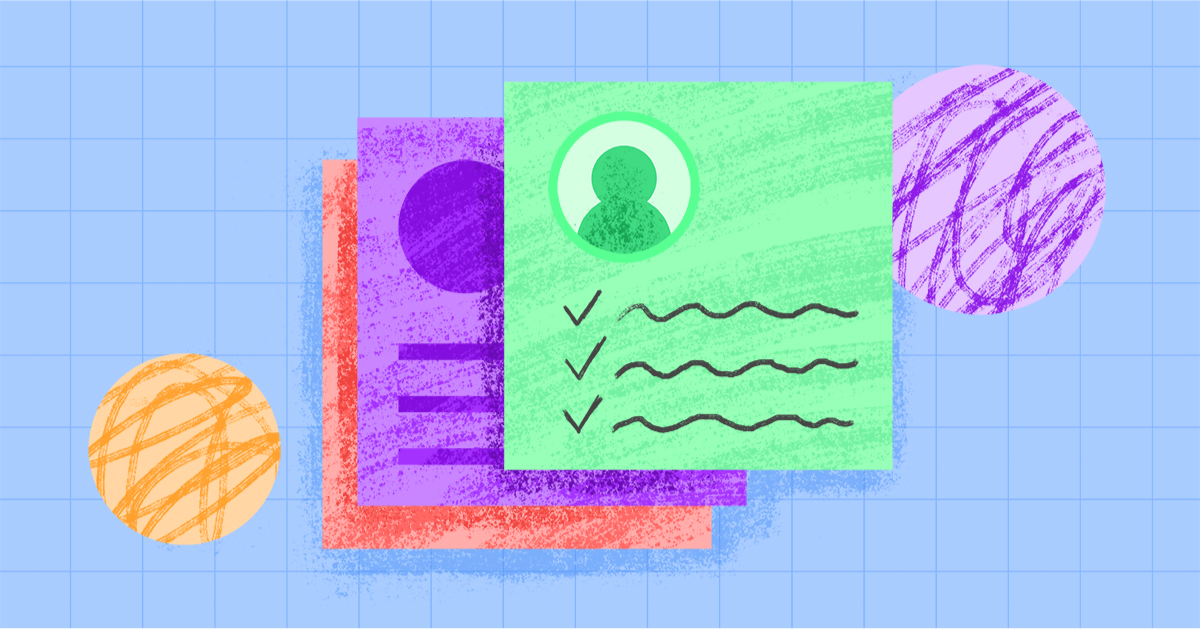 YouTube
YouTube is one of the most popular video platforms for kids, and many teens and tweens actually aspire to be professional YouTubers — whether through posting lifestyle videos, giving gaming tutorials, or something else entirely.
Dive Into Stop-Motion Video
Although the platform can be a great resource for learning how to Dougie or exploring cultures across the world, you might not be totally on board with letting your kid post public videos of themselves. If you have concerns about them sharing their life online but still want to empower them to explore video creation, stop-motion videos could be a great way for them to stay creative while maintaining some privacy. It is not just super cool visually — the technique also encourages skills like attention to detail and patience. The Stop Motion Studio app can give them all the tools they need to make a visual masterpiece.
Practice Interviewing
Many videos on YouTube aren't solo ventures. In fact, "collabs" — videos in which two content creators join forces to film a video together — are incredibly popular. But before your kid pulls their buddy into their next YouTube upload, they can practice their interviewing skills. There's a lot more to keeping a conversation going than just chatting about what you had for lunch or whether or not your new shoes are cool. Your kid can practice the art of getting someone to open up by using the StoryCorps app. They'll be guided through how to plan, prepare for, and execute an interview that anyone would make anyone want to pay attention!
Snapchat
There are a number of reasons that kids like spending time on Snapchat, but many teens and tweens love testing out the different face filters the platform has to offer. The ability to quickly morph into a grinning puppy, a movie star, or a character straight from the 1970s is easy to appreciate. To really up the creativity factor, give your child the tools they need to transform themselves with a bit of color and innovative thinking.
Explore Intricate Makeup
Your kid can't turn into a puppy IRL, but they can make themselves look like one! If you'd like to encourage your child to try their hand at transforming their own face, they might dip into the super-creative world of magical makeup! Miss Fame's YouTube channel and Makeup by Starr's Instagram account can help to pique their interest — and teach them some incredible new skills.
Or, if your kid isn't interested in beauty but special effects transformations are more their style, the Ben Nye Makeup YouTube channel can send them well on their way to turning themselves into someone totally new. Just grab them some makeup supplies and they can start turning their actual face (or arm or leg) into a work of art!
Instagram
Though Instagram has shifted into more of a social media tool, it got its start as one of the first widely available photo-editing platforms. Fortunately, it still has many of its original features. While the app is known for its pre-made filters, you can also manually adjust the settings of photo properties — much like you can in Photoshop. Every time your kid takes a photo, they can adjust the exposure, increase the saturation until the photo's color pops, and even get rid of shadows!
Sharpen Their Photography Talent
Taking a great photo is a skill, and if your kid wants to really up their game on The 'Gram, encourage them to really improve their grid by learning about basic photography principles like the rule of thirds and backlighting. If they want a more old-school feel, the Hipstamatic app can transport them right back to 1970. If they want to turn their feed into a comic book, the Paper Camera app is just the thing to try.
Create Amazing Videos
Posting a video of their dog practicing a new trick or their sibling making a difficult basketball shot is fun! But if your kid really wants to explore more ways to create videos for Instagram, the Clips app is a great way to do just that. They can record themselves as a dragon, add titles to a video they've already taken, or even add all the stickers their heart desires.
Encouraging Your Kid's Creative Interests
No matter which platform your kid loves to devote their screen time to, finding some ways to encourage their interests and talents can help them feel empowered to learn and grow. Having regular conversations about which apps they're using — in addition to why they love them — can help you bond and give you ideas about how you can keep supporting them.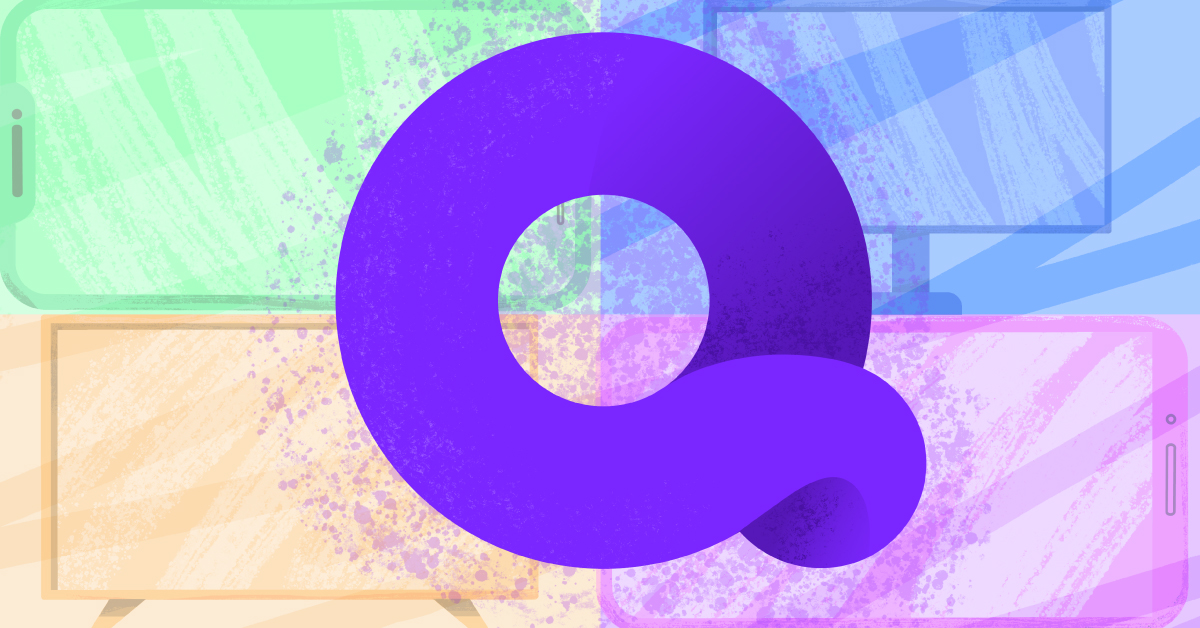 Have you heard about the new streaming platform Quibi? You've probably seen ads for it while browsing online the past few weeks. You can think of the app like Netflix or Hulu, except you can only watch the shows on your cellphone. That's right — there's no way to stream them from a smart TV, Roku box, or Apple TV. A little confused? Don't worry! We've got you covered, and we'll break down everything you need to know about this trending new and trending app.
What is Quibi?
Quibi is short for "quick bite," which is how its creators have marketed their videos: quick bites of premium original content that you can watch anytime, anywhere. As for pricing, Quibi is $4.99/month with ads or $7.99/month without. All of the videos are short — usually between six and 10 minutes — and range from daily news reports and all-new original shows to movies told in chapters. In addition to the fresh content Quibi offers, the company has also revived older shows that aired on different networks in the past. Remember Reno 911, Punk'D, and Singled Out? They're all on Quibi.
Because the shows are only available to be watched through mobile apps, the production quality of the content is very high. Each video can be watched two ways: vertically, for a more narrow, focused-in experience, or horizontally, which gives the viewer a wider screen that allows for greater detail. You can switch between the two views at any time and revert back immediately just by rotating your phone.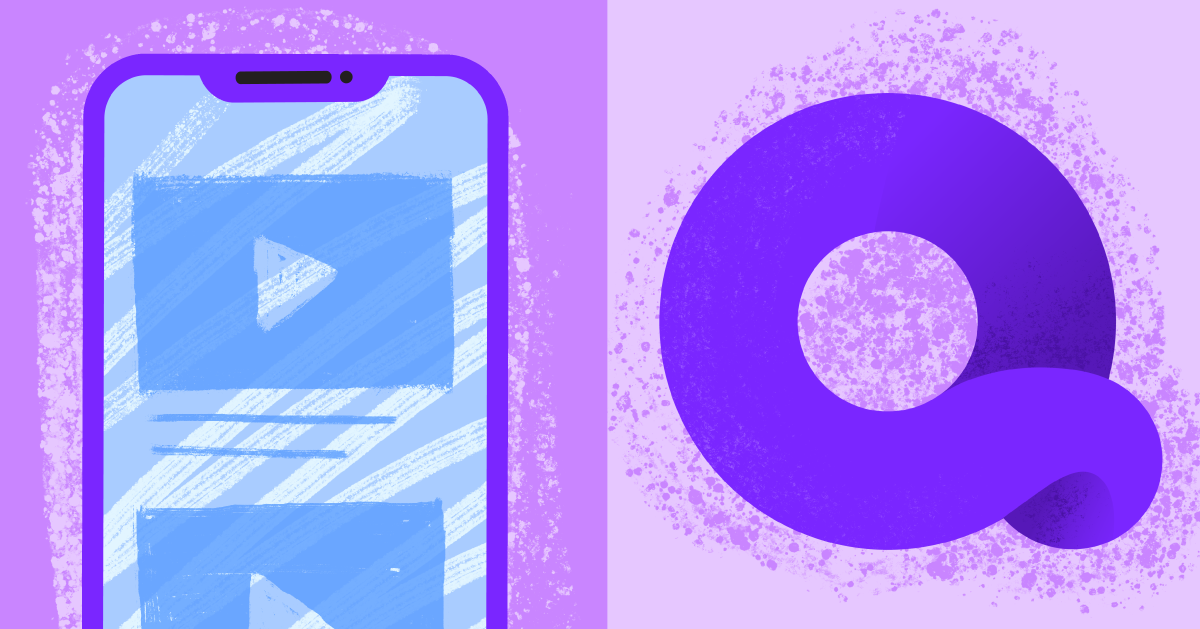 Is Quibi Safe for Kids?
In the App Store, Quibi is rated 17+, which means it's not made with children in mind. The platform makes you enter your age to create a profile, but kids can easily get around this requirement by entering a different birth date. They may also just watch it on a friend's phone.
If you choose to watch Quibi with your child on your own phone, there are content ratings that appear in the top-left corner that will list any mature themes that appear in each video. Since its launch on April 6, Quibi has not implemented any form of parental controls for its service, which puts it behind the curve of other video streaming apps families may be familiar with, like Amazon Prime Video and Disney Plus.
Are There Any Dangers With Using Quibi?
The primary danger of Quibi is exposure to inappropriate or disturbing content. There are plenty of shows that are benign, like Barkitecture, where two people build custom, luxury dog homes for the furry friends of celebrity clientele. But there are also shows rated TV-MA (mature audiences only) such as 50 States of Fright, which features graphic horror and mayhem, that may cause your child discomfort, anxiety, or fear.
Quibi's creators have invested lots of money into this venture, and they've said they have plans to roll out about 7,000 pieces of content over the next year — including scripted and reality shows, documentaries, movies, and everything in between. And while Quibi officially isn't for kids, many shows are family-friendly. If you choose to watch it with your kid at home, make sure you take into account their maturity level and pick shows that are age-appropriate. Who knows, you might even have some fun!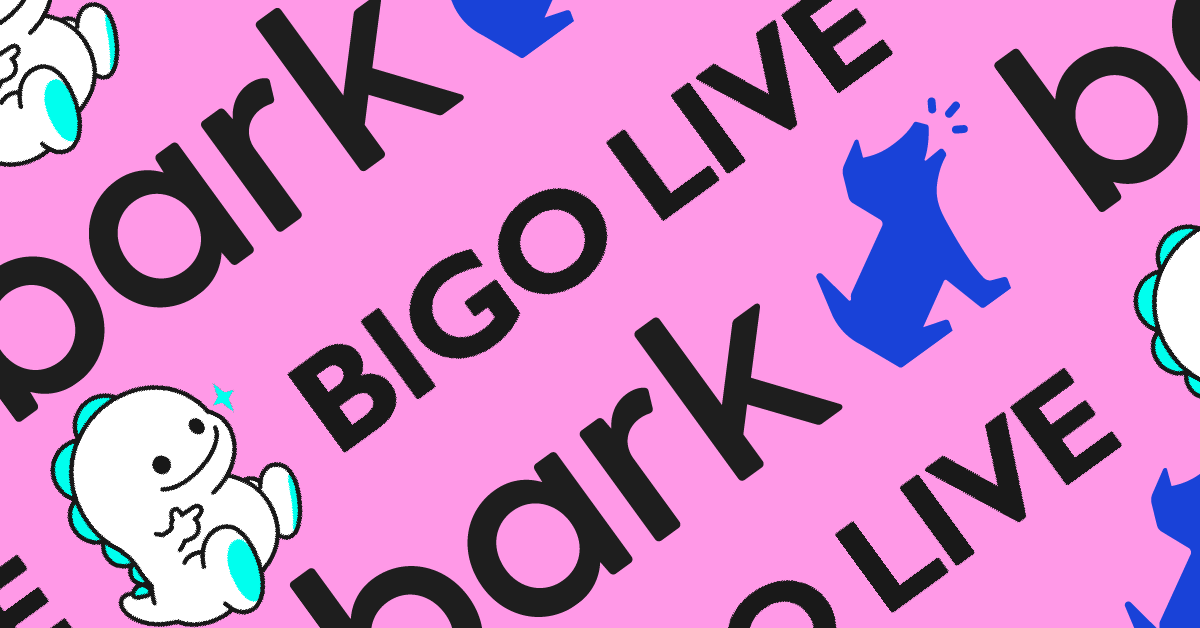 We're excited to announce a new partnership with BIGO LIVE that will focus on digital safety for the kids who use this popular app. With over 200 million active users, BIGO LIVE is a live streaming platform (similar to Twitch or YouTube) where you can watch videos of dancers, singers, foodies, comedians, and more. It also has live video chat and voice chat options for people who want to communicate within the platform.
The same artificial intelligence (AI) technology that Bark uses to monitor text messages, email, and social media platforms will now be used on the BIGO LIVE app, enabling parents to monitor and guide their teens' activities. As live streaming becomes more and more popular around the world, it's important for online safety tools to keep up with the risks that come along with this changing digital landscape. By monitoring in-stream chats, group messages, and direct messages on BIGO LIVE, Bark is able to help ensure that kids are better protected online.
As part of this partnership, BIGO LIVE will also stress the need for a safer online experience with its current users in the U.S. to help prevent online abuse and decrease predatory behavior and child exploitation. With quarantine driving time spent on devices to all-time highs, Bark has recently reported a 23% increase in the number of online predators they've escalated to law enforcement.
Bark is proud to be able to help protect kids from serious issues like cyberbullying and online predation while they use BIGO LIVE, especially as the popularity of live streaming and screen time continue to skyrocket. On social media platforms, kids can face inappropriate content or could even be contacted by online predators who might try to take advantage of them. Our new partnership will help protect young BIGO LIVE users by alerting parents and guardians if their child encounters something potentially harmful.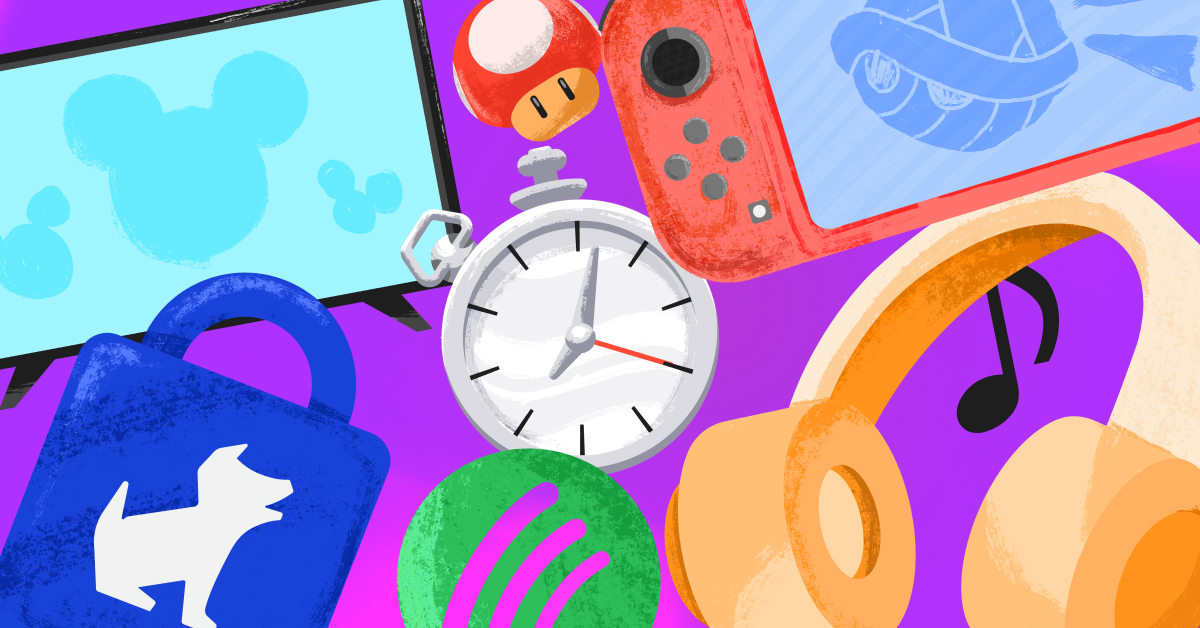 How many hours of Fortnite could your kid play if they were left uninterrupted? Three? Five? Perhaps the limit does not even exist? Whether you're six or 86, it's so easy to get sucked into a Netflix hole or watch movie after movie on Disney+. But for kids, watching movies, playing video games, or listening to songs without having healthy boundaries in place can present some pretty real dangers. From giving them some much-needed digital downtime to preventing them from encountering explicit content that could really upset them or make them anxious, we've put together some resources to help keep them safe on streaming sites.
Streaming — playing video, audio, or game content that's hosted online rather than saved directly to a device — gives people access to enormous libraries of content, which can be both wonderful and worrisome. While watching movies or TV shows together can be a great family bonding activity, if your child is exploring these platforms alone, they can be exposed to materials that contain sexual or violent content, so setting guidelines is an important step to protecting them.
Whether your kid can't stop having Hulu marathons or they love nothing more than playing video games with their friends, streaming is probably a huge part of their life. Without streaming, people wouldn't have been able to flood the internet with memes from the latest Netflix hit and kids wouldn't be able to watch every Peppa Pig video on YouTube. Without streaming, your kid wouldn't be able to create Spotify playlists for every mood at a moment's notice. Without streaming, your child wouldn't be able to learn exactly how to build the strongest village in Clash of Clans.
Streaming is wonderful! But it can pose some risks. Here are some ways to help protect them as they consume online content.
Safer Streaming on Video Sites
Pop up the popcorn and claim the coziest blanket in the house because it's TV time! A good old-fashioned family screening of Space Jam or The Princess Bride can be the perfect way to laugh the night away together. But when your child is streaming videos on their own, there's a greater chance that they'll stumble upon sexual content they aren't ready to see or violent scenes that can really upset them.
Luckily, protecting your kid doesn't have to mean taking away all of their devices and kicking your family's TV to the curb. Instead, take advantage of the parental control options that streaming platforms offer. From restricting your child's profile to only display movies and shows with kid-appropriate ratings to setting parent pin codes for restricted categories, we've put together all the steps you need to set boundaries that are appropriate for your family!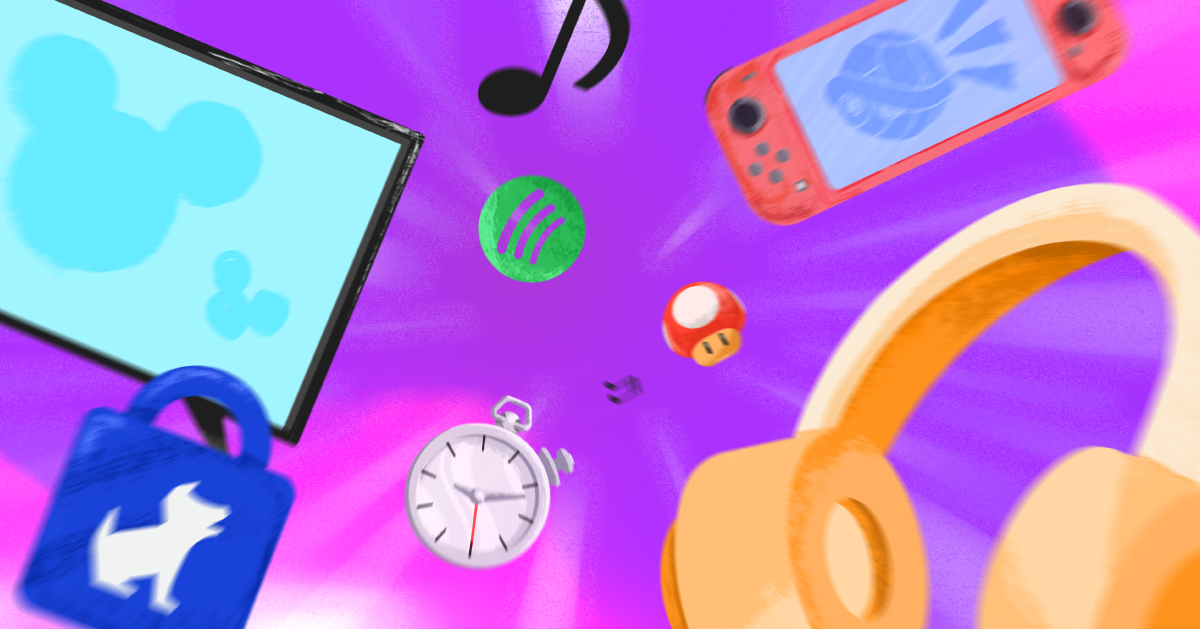 Guides for Safer Gaming
Whether you're a gaming family heavily invested in battling against each other in multi-hour Fortnite tournaments or your kid is the only one who knows the first thing about a controller, setting some guidelines for the kinds of gaming content your child can access online can really benefit them.
The biggest danger your child faces while having video game time should be as harmless as a banana peel in Mario Kart — not being exposed to violent content or hate speech from another player in an online game. Setting parental controls in a game, on an app, or directly on the console they're using to play can help them have a safer gaming experience.
Setting Limits on Spotify
Your kid's creativity can shine when they're coming up with new dances to their favorite songs. Plus, rocking out to "Bohemian Rhapsody" as a family is a surefire way to help everyone get along when things aren't as peaceful as you'd like. But as fun as a theatrical performance of "Renegade" can be, streaming music on Spotify isn't always as simple as a harmless song and dance routine.
A quick browse can expose your child to explicit lyrics with themes like suicidal ideation, violence, sexual content, and more. If they aren't quite ready to deal with such serious issues alone, you might want to turn on the explicit content filter so they don't run into anything that could distress them. Bark can also monitor Spotify lyrics and send you an alert if your kid is listening to something that might be cause for concern.
Creating Streaming Time Limits
Restricting the kinds of content your child streams can help protect them from videos, songs, or gaming experiences that might upset them, but another thing to consider is not just what they're streaming, but how much time they're devoting to it. Giving your kid the occasional tech break can encourage them to practice their painting skills, finally teach the family dog not to pull on their leash, or even dive headfirst into that novel you know they won't be able to put down.
We created a screen time feature for just that — empowering your child to learn and grow. You can schedule digital downtime for each child so their mind can take a break from streaming sites and instead focus on something else they love for a while.
Whichever parental controls you decide to implement and whatever streaming limits work for your family, the next time your kid pulls up Spotify to listen to a new album or hops on Twitch to watch their favorite gamer beat a particularly tricky level, you'll hopefully have a little more peace of mind knowing you've put some safeguards in place to guide their streaming experience.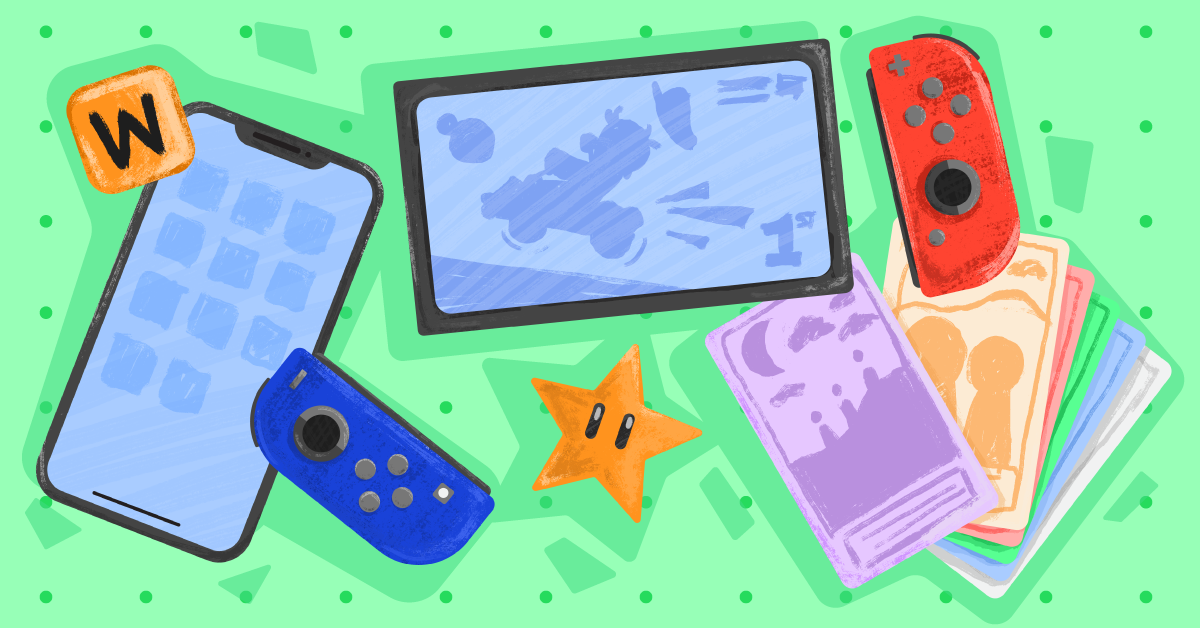 After weeks of lockdown due to COVID-19, your kids are probably missing their friends and family members more than ever. Zoom calls and FaceTiming make chatting easier, but they don't exactly scratch the itch of having fun or relaxing in the same way that playing friendly multiplayer games online does.
At Bark, we're parents too, and we know how important it is for kids to connect and blow off steam while engaging in a favorite pastime (like video games!) — especially right now, when your child may not understand why playdates aren't feasible. In this blog post, we assembled some of our favorite family-friendly multiplayer games online for your family to play together  — whether you're all in the living room or spread out all across the world. Multiplayer video games that your family plays together have the added perk of bringing everyone together and creating meaningful relationships and lessons along the way.
Games to Play on Phones and Tablets
Spaceteam (Free)
Spaceteam is a fast-paced, cooperative shouting card game where you work together to repair a malfunctioning spaceship. Sound like fun? It is! Everyone downloads the app on their device, and together you avoid asteroids, travel through time, and more! This is a top pick in our list of great multiplayer games online!
Ticket to Ride (~$7–$10)
Based on the popular board game, this cross-country train adventure enables players to collect and play matching train cards to claim railway routes connecting cities throughout North America. Whoever builds the longest road wins! This game supports local or online play and is one of the most popular multiplayer video games on devices today!
Words With Friends 2 (Free)
If your kids are into Scrabble, they can play Words With Friends 2 against their best friend across town or start a round with their grandma in Florida. This app is also educational and can help them stretch their vocabulary skills by coming up with rare words. Words With Friends 2 is one of many classic multiplayer video games that are fun for all ages!
Console Video Games
Overcooked 2 (~$25)
Overcooked 2 is a chaotic co-op cooking game for one to four players to work together to cook sushi, burgers, and more while navigating complicated kitchens and responding to hungry customers. When the pressure's on, you'll be shouting "On your left!" and "Chop those onions faster!" to your kids like a seasoned chef. For popular multiplayer games online, you'll be hard-pressed to find one that will leave you laughing as hard as Overcooked 2.  
Nintendo Switch | PlayStation 4 | Xbox Live | PC
Rocket League (~$20)
If your kids are into racing or soccer, chances are they'll love this game. Set in a futuristic arena, Rocket League is a multiplayer soccer game where the players are actually cars! Jump, speed, and turn as you crash into the ball to drive it into the net for points. This family-friendly game is one of the most popular multiplayer video games in the world with over 6 million players per day!
Nintendo Switch | PlayStation 4 | Xbox Live | PC
Ultimate Chicken Horse (~$15)
This competitive game enables players to actually build the game (literally!) as they go. Place stairs, floating platforms, and more in your opponent's way — but don't be too upset when they do the same! This chaotic game is one of the most unique multiplayer games online to exist and we highly recommend it!
Nintendo Switch | PlayStation 4 | Xbox Live | PC
Mario Kart 8 Deluxe (~$60)
Kids and families have been launching turtle shells and barrelling down Rainbow Road on every Nintendo platform since the early 90s, and Mario Kart 8 Deluxe is the latest entry into the popular Nintendo multiplayer video games franchise. Players can see who will outrace each other or they can fight to the end in the super-fun battle mode.
Splatoon 2 (~$60)
Splat more ink and claim more turf than your opponents in this colorful and chaotic 4-on-4 action game. Team up with three others to cover the playing field in more of your team's color than the other's — you want to see as much of your color on the screen as possible. This is a great non-violent alternative to the classic shooter genre and it's taking the multiplayer games online genre by storm!
Board Games You Can Print and Play at Home
If you've got access to the internet but have a hankering to play some non-digital games, many board game publishers are offering some free options to keep families entertained with just a printer (and a little time). This approach is a fresh take on traditional multiplayer games online.
Asmodee has released lots of free print-and-play games, including these great options for families to play together at home:
We hope some of these multiplayer games online will strike a chord with your family and bring hours of entertainment. In-person visits may be hard to come by these days, but the fun and thrill of competing in online games may just help bring your family and friends closer together. Plus, it can be good practice until the next real-life Mario Kart 8 competition in your living room.