Have you ever told your teen that you wish you had a set of comfy, cozy unicorn PJs — only to log onto Facebook later that day to see an ad for (you guessed it) comfy, cozy unicorn PJs? An experience like this may have left you feeling a little weirded out. Like you, many other people have concerns about how social media platforms serve them a number of targeted ads. The MeWe app was created in an attempt to address this issue.
But MeWe, which claims to have 8 million members (and is projected to reach 40 million in 2020), works to create freedom from more than just advertising. Its other goals are much broader — and they might even be dangerous for teens. Here's what you should know (and how Bark can help by blocking it on your child's devices).
What Problems Does the MeWe App Claim to Solve?
MeWe claims to be an innovative social platform. It brands itself as an uplifting, ad-free, targeting-free, and safe place for people to express any thoughts and feelings they may have. Users can share photos, videos, documents, voice messages, chats, GIFs, and more. They can interact directly with another user, in a group of two or more people, or in an open community forum formed around a shared interest or hobby. There are more than 266,000 open groups on the platform, and they can be built around anything from similar ideologies to a love of classic cars to an appreciation for tasty vegan food.
MeWe's website describes it as a place for people to really open up with their opinions: "MeWe is the uplifting next-gen social network for everyone who wants to have fun, communicate authentically and share like-minded & disparate ideas under the umbrella of trust, control, and safety." But unchecked speech isn't always a good thing — especially for the teens who may use the app.
What Are the Potential Dangers?
MeWe is appealing to many people who are interested in activities that are banned on traditional social platforms like Facebook. For example, a number of users take to the app to sell animals they've bred, purchase a variety of weapons, and more. In fact, in the aftermath of the shutdown of the Parler app (allegedly a hotbed of plans to incite violence during the Jan. 6 insurrection at the Capitol), many of those displaced users flocked to MeWe to continue airing their grievances, citing the platform's embrace of "free speech." MeWe may not become the next Parler, but it has become a known haven for controversial content. But those aren't the only potential issues you need to know about.
Sexual content
Although MeWe claims to protect its users against "haters, bullies, porn, spammers, bots, lawbreakers, violence inciters, etc.," pornography is unfortunately still an issue on the platform. In a 2020 Google Play review, one person wrote, "Every page/chatroom has some kind of porno link. Vulgar language and obscene picture/videos. You can't report them and they aren't being deleted."
Unfortunately, content about pedophilia is also exchanged on the platform, according to another 2020 review. If your teen uses the app to chat with friends or meet people online, they may be exposed to sexual images, videos, and comments that are very disturbing. If they reveal that this is something they've experienced, be sure to give them the support they need.
Privacy concerns
While data privacy is one of the hallmarks of MeWe's appeal, it doesn't quite live up to its lofty ambitions. A number of users have reported issues with their content's security. One person left an App Store review saying, "This app was all up in my private stuff with no requested permissions given, and of course Background App Refresh enabled, as well... so concerning!"
Others have expressed frustrations around the fact that some of the privacy features aren't free. For example, the ability to change messages through encrypted Secret Chat costs $0.99/month or $5.99/year. "Having a subscription model for encryption is a dealbreaker for me," one person commented in a review on the App Store. "If a company is going to talk big about privacy being a right, then it should walk the walk too. Actions>Words."
Hate speech
Hate speech is perhaps the most significant issue on MeWe. Because the platform is so adamant about its support of free speech, many users gravitate toward it so they can share opinions and views that are generally regarded as unwelcome on mainstream sites. These alternative views can range from telling racist jokes to memes claiming the Holocaust is a hoax to spreading harmful conspiracy theories.
"There's nowhere in our terms that says you may not post fake news," MeWe founder Mark Weinstein told Rolling Stone. "It's not my job to censor good, law-abiding citizens abiding by our terms of service discussing…their opinions." Regardless of the effect this may have on adult users, teens aren't always well-equipped to tell the difference between a fact and a conspiracy theory. They also aren't necessarily as aware of what jokes may cross a line as opposed to which ones are totally cool to tell.
Important Conversations to Have With Your Child
Whether or not your teen is already spending time on MeWe, let this serve as a reminder to chat with them about online safety. Take some time to walk them through what hate speech looks like and how it can harm other people — giving them time to express their own feelings about anything they may have experienced themselves. You can also spend some time going through what it means to be a good online citizen. Remind them that they can use the internet for good. Lastly, chat about the importance of considering their digital footprint. Messages and comments that may seem like "just a joke" can easily be screenshotted and then haunt them for years to come.
If you decide that MeWe is not appropriate for your child, you can block it using Bark's web filter. From the drop-down menu in the top-right corner of your dashboard, navigate to the "Screen time" section. From there you can use our web filtering feature to manage access to MeWe by toggling it to "Blocked." That can help you have some peace of mind knowing that your child won't be using the MeWe app unless you decide it's right for them.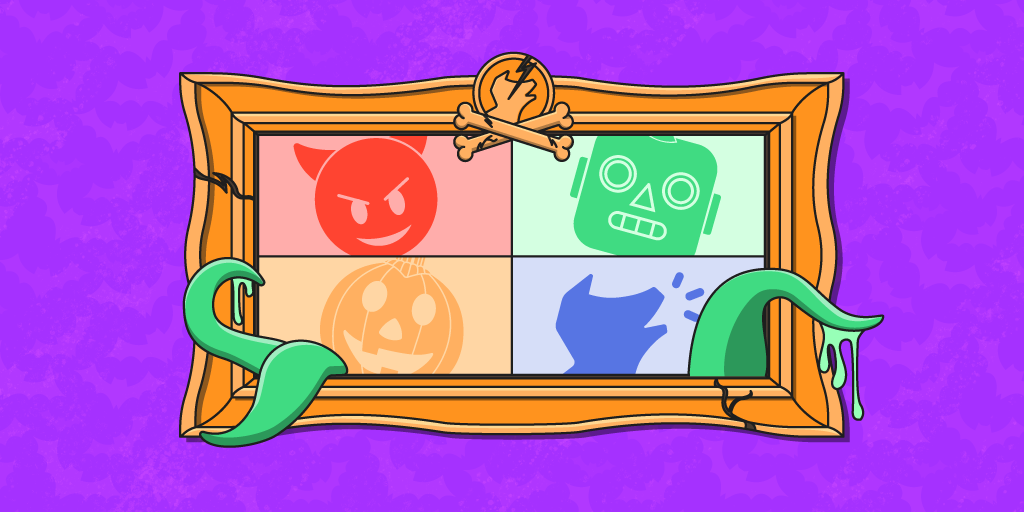 **This blog post was updated on October 17, 2022.**
Fall is here, and spooky season is in full effect! To help get your kids excited, we've compiled a list of fun Halloween activities for kids. The best part? Most of these activities are free or very inexpensive. They just take a little imagination! Read on — if you dare!
1. Play neighborhood haunted house bingo
Take these blank bingo cards (or draw a grid on paper) and fill in common outdoor Halloween decorations like witches, pumpkins, skeletons, graves, and more, and then challenge your kids to venture out into the neighborhood to see who can fill their card up first!
2. Tell scary stories in the dark
Dim the lights, grab a flashlight, cuddle up in a blanket, and hold an old-fashioned storytime with some of your kid's best friends or family members. Bonus points if you can do it around a fire pit! Have everyone use their imaginations or check out this list of kid-friendly spooky stories from KOA.
3. Make an ooey-gooey treat
We all know how much kids like making slime, and Halloween is the perfect time to whip up some equally gross and weird concoctions — except these are edible! This list of 55 recipes ranges from edible pastry eyeballs and black cat cookies to icky intestine bread and boo-scotti treats.
4. Mix up a spooky Halloween playlist
Challenge your kids to go beyond the standard Halloween jams like "Monster Mash" and "Thriller" and have them create their own spooky music playlists using streaming services like Spotify, YouTube, or Apple Music. If they need inspiration, there are tons of pre-made ones to help you set the mood.
5. Hold a haunted photoshoot
There's no denying that black-and-white photos from 100 years ago can definitely be a little creepy. Download the TinType app (available for iOS for $0.99) and have your kids dress up in their most formal clothes. Then, sit back and relax as they spend hours seeing who can take the creepiest photo.
6. Stream a delightfully scary movie
Your kids will never understand what it was like to search the TV listings in the paper or on the preview channel to find out when all of the best Halloween specials and movies were going to be on TV. Right now, streaming services like Netflix, Hulu, Amazon Prime, and Disney+ have thousands of hours of Halloween movies and shows to dive into — we recommend classics like Hocus Pocus and It's The Great Pumpkin, Charlie Brown.
7. Create something scary with old-timey paper
Get your kids' creative juices flowing with this craft that involves soaking sheets of paper in tea. Once they dry, you'll be left with the perfect medium for drafting spooky stories or a drawing of a haunted house.
8. Create a gross-out box guessing game
This one may be more fun for the parents! Grab a few boxes and cut a hole into the top of each. Fill them with common household foods and objects that can be mistaken for body parts. Peeled grapes for eyes! Dried apricots for ears! Cooked spaghetti for guts! Get ready to watch your kids squirm as they guess what each box contains.
9. Dig up '80s and '90s Halloween memories on YouTube
Share what Halloween was like when you were a kid with a deep dive into the YouTube archives. You can find old shows like Are You Afraid of the Dark? and Goosebumps, along with classic Halloween commercials from the '80s and '90s that are sure to send you down memory lane.
10. Make bottle cap spiders
This creepy Halloween arts and crafts project is simple and quick, and even young kids can get involved! Simply plain soda bottle tops with black paint, attach pipe cleaners for fuzzy legs, and glue on a few — or a lot of! — googly eyes on top.
Enjoy These Halloween Activities for Kids
Whether your family fills their goody bags with treats from your neighbors as they trick or treat or you all stay cozied up at home with a scary movie, we hope these Halloween activities for kids help you have a spooktastic evening.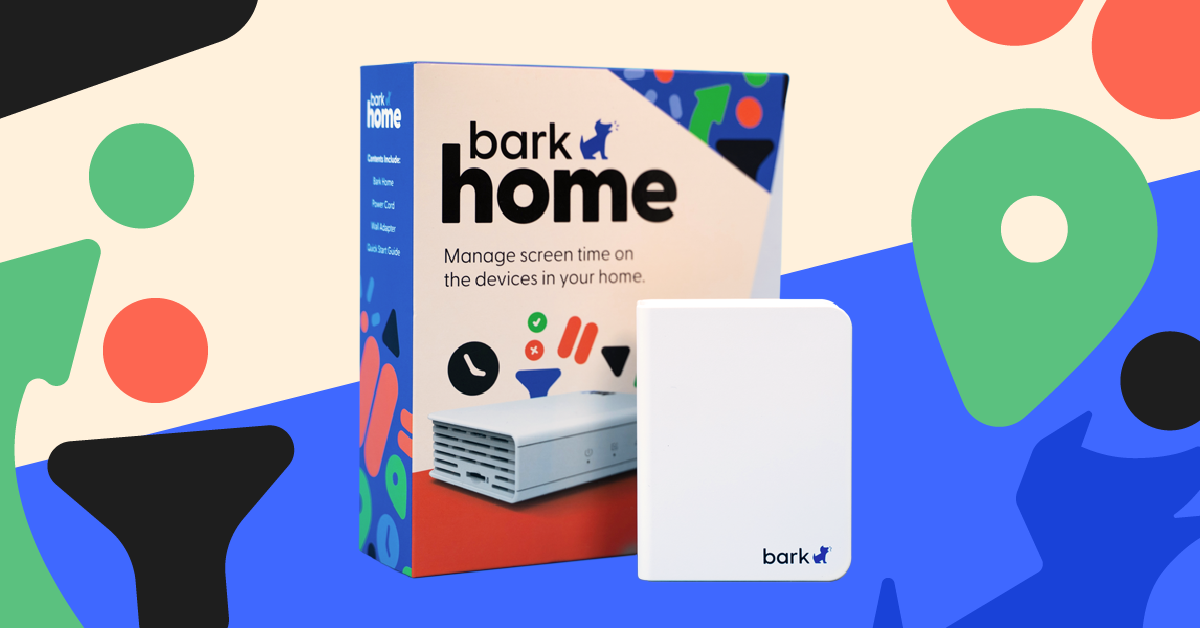 **This post was updated on April 13, 2021.**
Ever wish there were a way to manage all of the screens in your child's life — smart TVs, gaming consoles, tablets, and more — from one place? We've got good news for you. Now, there is! We're proud to announce the official launch of Bark Home, our first foray into the world of home electronics. Bark Home is an internet filter and screen time manager that's going to bring a level of customization to your family's devices that you never thought possible, while providing comprehensive online safety for your kids — no matter which screen they're using to watch Disney+.
Get Your Device
An Internet Filter Powered by Bark
Bark Home is a small box that plugs into your home Wi-Fi router and brings Bark's powerful screen time management and web filtering capabilities to all of the internet-connected devices in your house. Consider all of the screens your kids interact with on a daily basis — Netflix on the living room TV, Fortnite on the PlayStation, Spotify on the family iPad. Bark Home will enable you to manage how and when your kids use these devices — and more.
Features of Bark Home
Say goodbye to dinnertime arguments about Snapchat and late-night bargaining over extra YouTube time. With Bark Home, you'll be able to:
Turn off the internet when needed on home devices (including smart TVs, gaming consoles, tablets, and more)

Set a schedule of custom daily rules — school time, free time, and bedtime — for each child

Block specific apps and websites (like Snapchat and Instagram)

Block categories of apps and websites (like social media, streaming, gaming, and sexual content)

Supports high speeds with a 1 Gbps Ethernet port
Getting Started With Bark Home
Bark Home is available for $79. Once you connect it to your home Wi-Fi router, you can add all of your family's devices and manage them conveniently from the Bark app. This groundbreaking internet filter will revolutionize the way your family interacts with the technology in your home. When you combine Bark Home with a Bark Premium subscription, you'll get the most comprehensive online safety package on the market.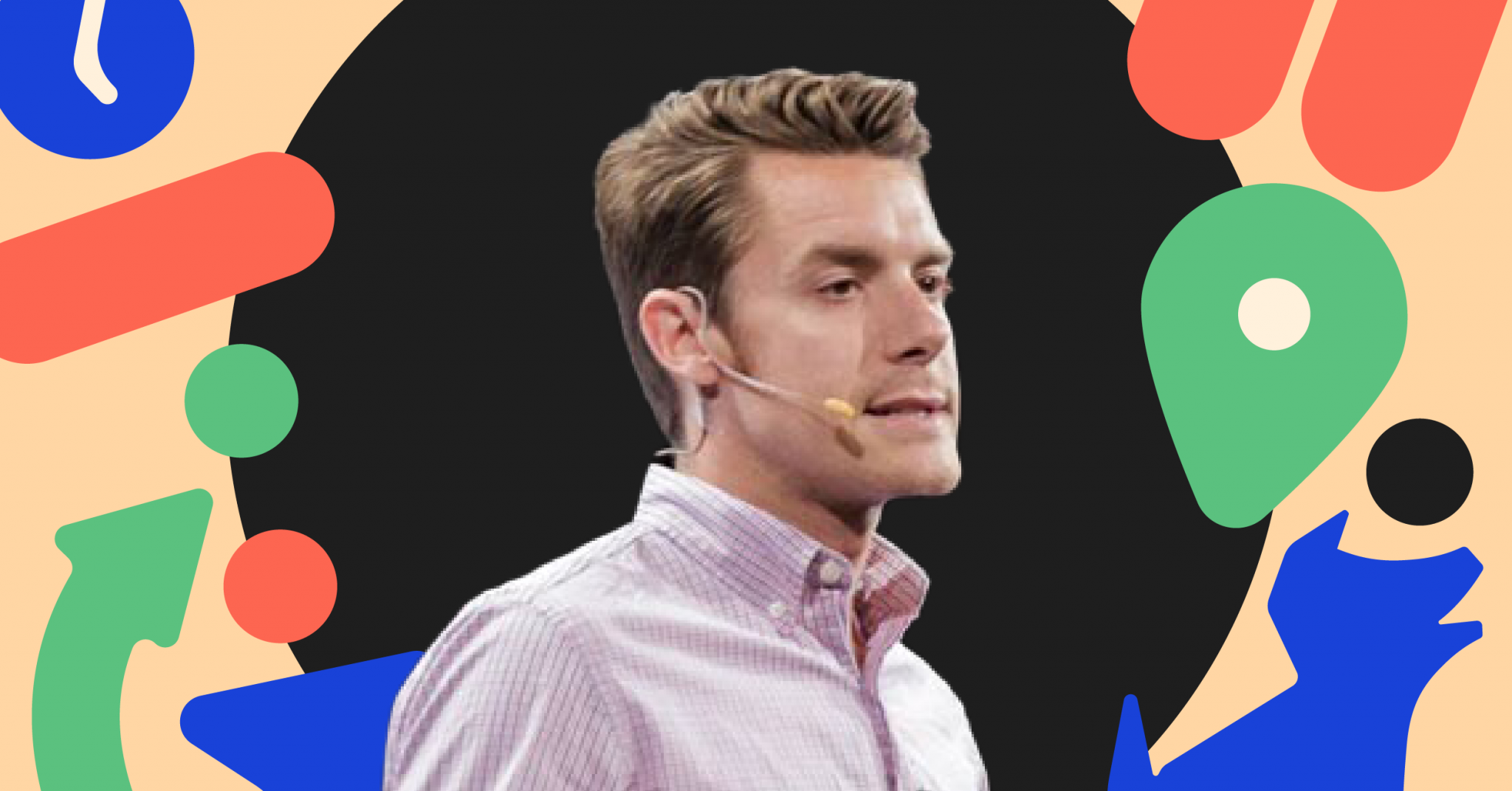 I'm Brandon Hilkert, dad of two and Chief Technology Officer here at Bark. I've noticed some misconceptions and rumors online about how Bark Home slows down internet speeds, and I wanted to address them directly.
I use Bark Home to help protect my own kids (6 and 8) and haven't experienced a noticeable impact on my family's internet speeds. Like most families, our TVs all stream Netflix and Hulu, and my wife and I are on Zoom calls for much of the day.
Bark Home will affect one small portion of your internet's speed — namely, upload capability. I'll get into more detail about what this means below, but generally speaking, most people have a good experience, even with upload speeds under 20 Mbps (upload speeds usually range from 1–15 Mbps).
However, homes that have custom networking setups for very specific uses may be more affected.
Check out the Bark Home
How Bark Home Works
Bark Home works by telling all the devices connected to your Wi-Fi network that it's actually your router. This is important because, in order to make decisions about what can be accessed online, the Bark Home needs to be able to handle all of your traffic. It basically says to the devices (phones, TVs, Xboxes): "Hey, I'm the router, check in with me before you allow or block anything."
When you try to access a website or app like Facebook or Instagram, a "request" is sent to facebook.com or instagram.com to access their content. This flows through the Bark Home for a check-in based on the settings you've applied in your Bark dashboard.
While it's asking Bark if it's allowed, it's also asking your internet service provider's DNS for the address of facebook.com. These requests are lightning fast. Often single- or double-digit milliseconds — that's imperceivable to humans!
If your Bark Home settings allow the request, the request to download content from the website goes out as usual, and at that point, the website's server will respond straight back to you.
This is important — it means that Bark Home will NEVER affect your download speeds. This allows users to perform the tasks they want on the internet without any negative effects. The majority of a typical consumer's activity consists of downloads, so upload speed reductions will have no effect on the majority of your online activity.
Understanding Internet Speeds
When you purchase internet service from an internet service provider (ISP), it's common to choose a plan based on speeds. Most packages include a speed for downloads that is larger than uploads. For example, I pay for 40 Mbps download and 10 Mbps upload. When I run a speed test, these speeds are generally confirmed:

But most folks don't use all of their bandwidth
However, this isn't always the case. There have been plenty of times I've run a bandwidth test on my home network and only gotten half of what was expected. While that's disappointing, it's rare for it to limit my ability to perform common internet tasks — and I've worked remotely for Bark for 5 years in an exclusively technical capacity. Plus, if devices in your home are using up some of the total bandwidth available, the speed test will reflect that and return lower numbers than expected.
The average family isn't uploading much data
The good news is that most consumers don't need to upload much data at all. The most common uses for uploads would be something like participating in a video chat (you're uploading your video stream). Even then, a typical Zoom video chat might use up to 3 Mbps. So while my internet is limited to 10 Mbps (as shown in the benchmarks above), a single video stream would consume only 5% of that (based on my ISP speeds — most are significantly faster).
Starting points matter for measuring speed
The speeds I get from my ISP are a little slower compared to the rest of the industry. As a result, my speeds aren't affected by including Bark Home in my home network. The decrease in upload speeds will be proportional to the total throughput from the ISP. The larger the upload speeds, the more significant of a decrease you'll see. It's not unreasonable for 500 Mbps from the ISP to reduce down to 250-300 Mbps with Bark Home connected. While this seems like a lot in proportion, the reality is that it shouldn't affect everyday use of the internet with any perceptible difference — 250 Mbps is still incredibly fast (and several times faster than my own home internet speed on the best of days).
If these speeds aren't sufficient for your family, it's likely Bark Home isn't a good fit for you — you'll probably need something high-tech and much more expensive to manage your devices. Which is cool! For Bark Home, we focused on designing a piece of hardware that helps keep our customer's kids safe at an affordable price.
Finding the right balance for your family
Even if Bark Home would limit my uploads, the question remains: How important is that? Are slightly faster uploads (again, likely not important to 99.9% of consumers) worth more to you than allowing your children unfettered access to the internet? For me, the answer is no. Bark Home provides the perfect balance of minimal interruption, increased safety for my kids, and an affordable price.
Many factors affect internet speed, and they're constantly changing
The perception of speed comes in all forms. We can diagnose many of these reasons and in almost all cases, they have nothing to do with Bark. There's a lot that goes into fast internet at home (Wi-Fi, your router, your ISP, the public internet routers, and even the weather). Wi-Fi plays a big role in the perception of speed. If you're near the edges of your network's signal, for example, you're likely to experience slower speeds.
We're Here to Help
If Bark Home is significantly slowing down your internet, something likely went wrong somewhere else in your system. Our support team would be happy to dig into the details and help you get the smooth-operating internet you deserve. Just send an email to help@bark.us to set up a time to talk.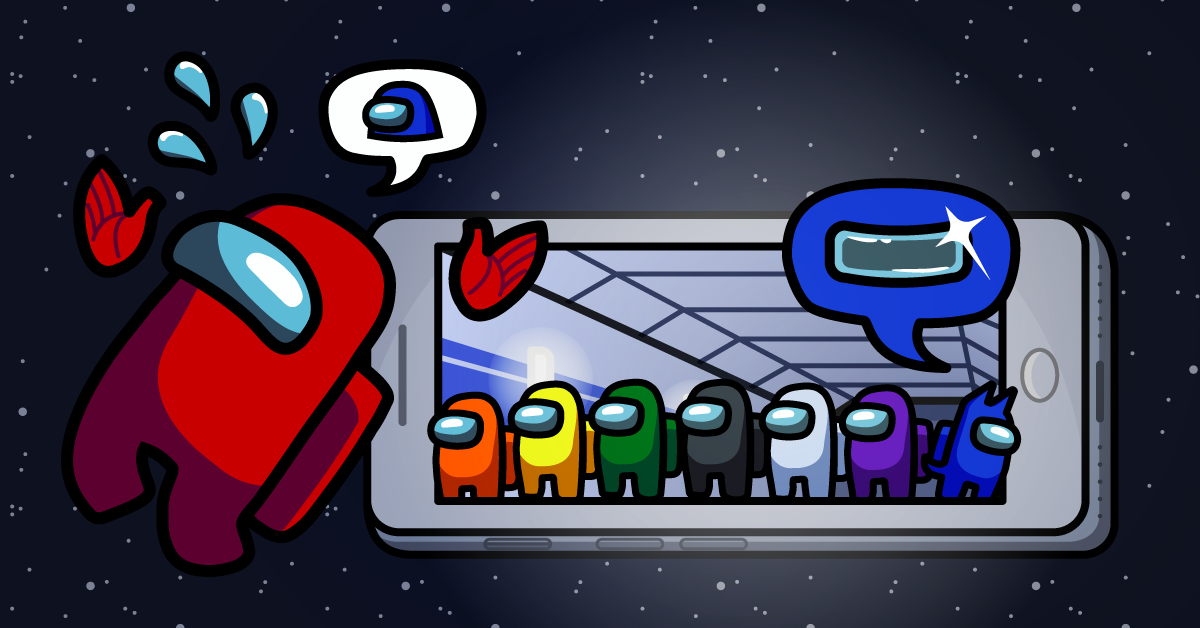 Have you asked yourself "What is Among Us?" or maybe your kids have already gone wild for the Among Us game? If so, they're not alone! This mobile and PC game has skyrocketed to the top of the app download charts over the past few weeks, making Fortnite seem like a distant memory.
The Among Us game is a digital take on classic who-done-it party games like Mafia and Werewolf (or, if those don't ring a bell, the classic board game Clue). In this blog post, we'll break down everything you need to know — from what it's all about to potential safety concerns that are important for parents to understand. (P.S. We can help you set up some screen time limits if you want to restrict your kid's Among Us use to after school hours.)
What Is Among Us and How It's Played
Designed for 4 to 10 players, the Among Us game is a murder mystery game set on a spaceship. Players are assigned roles as either good guys (crewmates) or bad guys (imposters), with crewmates fulfilling basic ship upkeep tasks and imposters sabotaging the ship and killing crewmates. When tensions rise or a body is found, players assemble in emergency meetings to discuss who the imposter is and vote to kick them out of the airlock and into outer space.
This is where the fun begins — players theorize about actual evidence like seeing a player in the same room, or even speculate about motives that have nothing to do with the game itself. ("You voted for me because you're still mad I kicked you out of the group chat"). If the crewmates manage to figure out who the imposter is, they win! If not, the imposter reigns victorious as they slowly wipe out the ship's entire crew.
Decoding the Terms and Slang of The Among Us Game
If your kid ever plays the Among Us game while voice chatting over Discord or Zoom, you may have noticed that it sounds like they're speaking a different language at times. The game has several words/phrases that get repeated fairly frequently, so here's a quick rundown of what you need to know.
Sus:

Short for "suspicious" — players will use this term a lot to call attention to another's motives.

Example: "You've been quiet the past few votes, that's pretty sus."

Vents:

Players who are imposters can fast-travel through the game using air vents, something the other players can't do.

Emergency meeting:

Players can call a meeting at any time (but usually after a crewmate turns up dead) to jointly discuss and vote on potential imposters.

Skeld:

This is the name of one of the maps users play on — it's a spaceship.

Tasks:

Much of the game is spent performing assigned duties around the ship, known as "tasks." These activities keep the players moving around, providing alibis for imposters and opportunities for crewmates to gather evidence.

Cyan, blue, red, green, etc.:

If you're hearing random colors, these are often used as shorthand to identify a player instead of having to memorize usernames.
Potential Dangers of The Among Us Game that Parents Should Know About
Apart from the mildly violent nature of the Among Us game, the main danger facing kids as they search for imposters and complete their tasks is chatting. The game features a text chat capability for use during the emergency meetings to discuss who might be the imposter. A chat censor is available in the settings menu, but you can't disable chatting entirely, so be aware that potentially inappropriate conversations could happen with strangers. Fortunately, the game is structured so that chats are seen by all players and don't stay on the screen for long — the game moves fast, so there's not a lot of time for conversation before it's back to performing tasks.
Be aware that many players move to Discord or other voice chat platforms to use during the game, which has the potential for more in-depth conversations and potentially inappropriate content.
The safest way for your kid to play the Among Us game is for them to play locally, which means with people on the same Wi-Fi network. If that's not an option, make sure they're creating private games that require codes to play. There's a public game option that lets you play with complete strangers, but we don't advise this for kids. If you decide that the Among Us game is appropriate for your family, we recommend playing it all together so you can understand why it's all the rage. Who knows, you may even have some fun with it, too!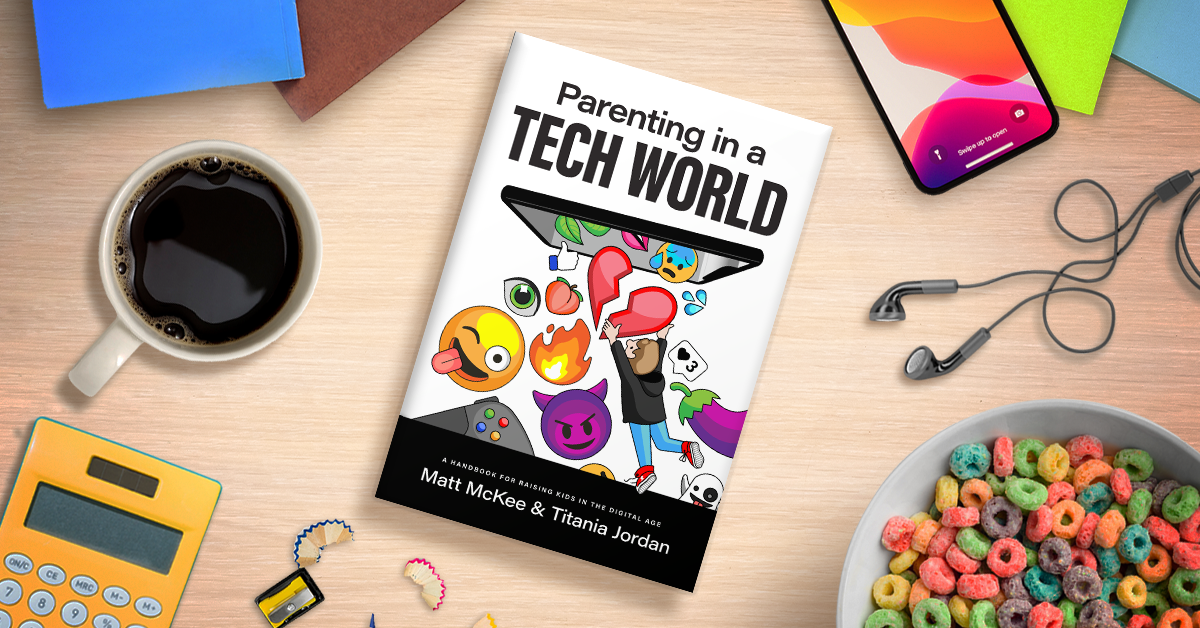 Screen time. iPhones. Cyberbullying. Snapchat. Ever wonder if your parents had to deal with as many complicated issues as you do? The answer is no — ours is the first generation raising kids with technology that's this immersive and all-consuming. There's never been an instruction manual for parenting in the digital age — until now! And it's already trending as the #1 bestseller among new school-age parenting releases! Written by Bark team members and resident tech experts Titania Jordan and Matt McKee, Parenting in a Tech World is a must-read for parents looking for answers to common questions like:
How do you know when your child is ready for a smartphone?

Which apps are the most dangerous for my 13-year-old?

What do I do if I catch my child watching porn online?
This parenting book will also give you a refresher on psychology, history, and communications to better understand how we as a society got here. But the most important things you'll learn revolve around how to have — and keep having — hard (but important) conversations with your child.
Read an Exclusive Excerpt
The following excerpt from Parenting in a Tech World is from a chapter about engaging your child in conversations that don't just end in the usual "yeah" or "fine." Asking the right questions is crucial to communication and — with the right prompting and followup — can lead to incredible insight into what's going on in their lives.
Questions for opening up
What have you seen recently that was really interesting?
This is a great question to get an idea of what it is like inside your child's world. What are they looking at? What are they focusing on? What concerns them? What is catching their attention? This question will let you know all of that and sometimes more. Some things will be trivial of course, but sometimes you will be shocked by their insight into the world around them.
What is the craziest thing your friends are doing right now?
When asking this question, it's important to not make it sound accusatory or negative. You want to get positive "crazy" things as well as some boundary-pushing ones. The best thing about this question is it focuses attention on their friends. Friendships are becoming more and more important to your kid — how they talk about their friends can reveal a lot. Getting to know your children's friends will show you a picture of the path your child is on. Your children won't mind telling on their friends a little bit. It makes them look good by comparison. Doing so lets them gauge your reaction to how bad something is without actually having to do it. Remember, also, that what their friends are doing now, they'll be doing soon — or may already be doing. In any case, this question gives you a window into a vital part of their world: their friends.
Can you teach me how . . . ?
Children love to show us things. When you allow yourself to be taught by your child, you are seeing them learn to communicate and explain things, and you are learning about areas that are important to them. Children love to show you how smart they are and they enjoy sharing things that excite them. When there is something in your life that your child is passionate about, one of the best things you can do as a parent is to ask your child to educate you about their passion. Sitting down to play Minecraft with your 8-year-old might seem painful, but it will mean the world to them and help you see if there are things you need to know. Is there an option for in-game chat with strangers? Is night mode the reason why my kid has nightmares about farming all of a sudden? You get the idea.
Parenting in a Tech World is currently available for purchase on Amazon for $24.99 and is chock full of more advice like what you read above. You can also check out the book's website for more information and an exclusive video featuring Matt and Titania. We hope this timely parenting book helps you create a stronger relationship with your children, and in turn, enables you to better protect them as they navigate growing up in the digital age.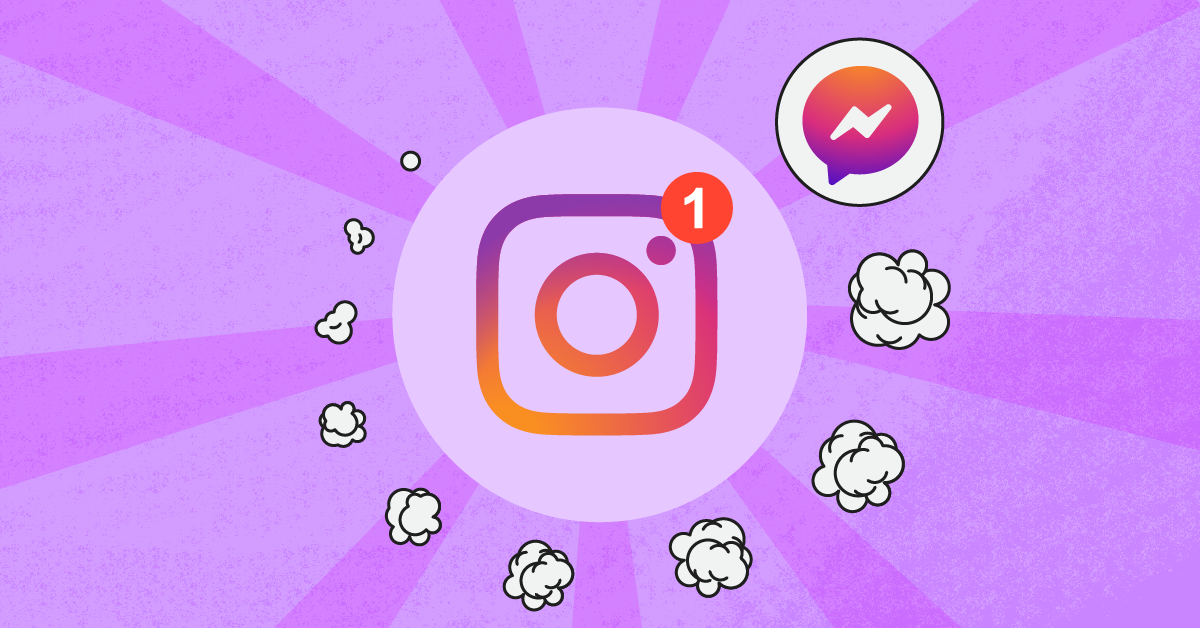 There you are — avoiding getting out of bed, scrolling through your feeds while you grab a quick lunch break, or hiding in the bathroom for some time to yourself (hey, we don't judge). Then, seemingly out of nowhere, it happens. Another social media platform announces they're changing yet again. It's one thing to adjust to Facebook's new design, but getting accustomed to changes that affect the way a platform functions can be even trickier to become comfortable with, especially when you're trying to keep your kid safe online at the same time. Luckily, we've done the sleuthing for you today. Settle in and grab a cup of relaxing chamomile tea, because Instagram messages are going to be changing.
Just this week, Instagram announced a suite of new features that have the potential to affect users' experiences a good deal. This is the latest step in the platform's integration with Facebook, and the exact timeline of when these shifts will be live for everyone has yet to be announced. In the meantime, we've put together a guide to what you need to prepare for. In addition to fun new tools, they're releasing some developments that could really change the way your kid uses the app.
Vanish Mode
If you've decided not to let your child download Snapchat, that decision is probably largely based on the platform's disappearing messages and images. Instagram's latest update now includes this option. While the app already allows users to send photos and videos that disappear, people can now choose to have their text-based messages self-erase as soon as the recipient has viewed them. This can encourage kids to send messages that they would otherwise never share, so have a conversation with your child about how a screenshot or screen recording can prevent what they're sharing from ever truly disappearing.
Watch Together
During this period of social distancing, your child probably isn't able to have their BFF swing by to watch Stranger Things for the millionth time or host a watch party for Disney's new live-action Mulan. But streaming videos is a major part of many kids' lives, so your own child could look to group viewing options (like Netflix Party or Facebook Messenger Watch Together) to help them keep in touch with their best buds while avoiding in-person interactions. Now, Instagram is joining the list of social platforms offering this feature. This latest update will give users the option to stream videos from Facebook Watch, IGTV, Reels, TV shows, movies, and more through a group video call. While this can be a good way for your kid to fulfill their social needs during the pandemic, make sure what they're viewing meets your family's standards and your child's maturity level so they don't walk away upset by something they weren't ready for.
Messenger Rooms
Messenger Rooms is an Instagram/Facebook alternative to Zoom. To start a Room, both an Instagram and a Facebook account is required. Users can invite up to 50 people to join the call by sharing a link with them, and they'll be able to participate whether they have an Instagram, Facebook, or WhatsApp account — or no account at all! There's also a Live Rooms function for users interested in broadcasting content to others.
Like other video chat apps, the potential for unwanted guests and inappropriate content are two primary dangers. Fortunately, Messenger Rooms puts the room-creator in control of their guests, with the ability to make a room private, block users, remove guests, and more. If you're worried that your child's room might become overrun with uninvited guests, have them lock it as soon as their friends have joined the call. This will ensure that a stranger who somehow found the video chat link won't be able to participate.
Instagram Messages Controls
Instagram is announcing two main adjustments to what messages are allowed to be sent and received. One of these carries Facebook's integration with Instagram to the next level. "The main change is that people using the Messenger app can now reach you on Instagram without you needing to download a new app, and vice versa," the platform's announcement explains. In other words, if your kid doesn't have Instagram but has Facebook Messenger, they'll still be able to chat with someone on Instagram unless they adjust their settings to turn off cross-platform messaging.
On the flip side, another messaging update allows for more security. "You can also control where you receive messages and calls, such as in your chats, in your message requests, or not at all," Instagram states in their update message. Historically, strangers could send message requests to your child even if they had a private account. With this new update, each person has the option to elect not to receive any message requests from strangers. This is a significant step toward online safety, and it could mean your kid is only able to exchange messages with someone they're friends with — not with a potentially predatory adult. Of course, it's worth noting that your child has the ability to change their privacy settings, so make sure to talk with them regularly about the importance of only communicating with people they know in real life.
To turn off message requests, follow these steps:
Open the Instagram mobile app.

Navigate to Settings.

If you see the option to select "Update Messaging," go ahead and do that.

Go to Privacy > Messages.

Choose who has the ability to message your child.
Reporting and Blocking
In the past, Instagram has allowed users to report a message containing inappropriate content, spam, or abusive materials. Now, each person has the option to report an entire conversation instead of just one single message. This has the potential to help address cyberbullying, predation, and more. The platform also reports that — under this new system — people will receive "proactive blocking suggestions across Instagram and Messenger," which can help you and your child move forward from a situation after it has been properly reported.
The Fun Stuff
This new update is also going to give you more room for creativity and customization! We're talking boomerang selfie stickers you can send to your BFF, editable top emoji reactions to sprinkle in a conversation at a moment's notice, customizable chat background colors, and animated message effects to really liven up a group chat. These Instagram messages features could help your child connect with their friends, and maybe even spark some creative interests!
**This blog post was updated on April 7, 2022.**
If you have a child in middle or high school, you're probably well acquainted with just how prevalent cyberbullying has become. As kids receive smartphones younger and younger — the average age kids get their first phone is now 10.2 years old — the opportunities for cyberbullying have skyrocketed. In fact, according to Bark data, 76.2% of tweens and 78.4% of teens experienced cyberbullying as a bully, victim, or witness.
Odds are, this issue has touched your family's life in some way. Dealing with cyberbullying can be stressful and scary, and you may be unsure of how to handle the situation. This blog post is meant to give you a better understanding of what cyberbullying actually is, along with resources for learning more about it. Cyberbullying laws vary by state, too, so we've provided you with links for discovering the details of how your specific area addresses cyberbullying.
What is Cyberbullying?
In its simplest terms, cyberbullying is bullying that takes place online. Kids today face multiple types of cyberbullying across an incredible number of apps and social media platforms. And contrary to popular belief, it's not just sending harassing messages — cyberbullying can take a number of different forms, including creating fake accounts, making group chats that exclude people, and more.
And unlike the schoolyard bullies of generations past, today's cyberbullies don't have to be in the same room, school, or even city to make someone's life miserable. As long as a child has access to their phone and the internet, they'll be able to feel the effects of cyberbullying.
How Do I Talk to My Kids About It?
It's important for your kids to know that they can come to you no matter what. In one survey, only 11% of teens reported talking to their parents about incidents of cyberbullying. This can happen because kids may think their device will get taken away — even if it's not their fault and they've done nothing wrong.
Teach your kids how to recognize the different forms of cyberbullying so they know when it's happening. Stress the importance of empathy not just in person, but in all online interactions. And if you're worried your own child might be exhibiting bullying behavior, this blog post can help you figure out how to approach it.
Is Cyberbullying Against the Law?
There is no federal law regarding cyberbullying, but most states have made some sort of effort to address this growing issue. Some have explicit criminal laws against it, while others require school or district policies to mitigate its effects. Still others view cyberbullying as a form of criminal harassment.
Every state is different — which is why we've compiled information for all 50 in this blog post. Below, you'll find links to help you research how your state has responded to cyberbullying. Plus, learn more about cyberbullying here.
Note: This guide to cyberbullying laws is meant to serve as a starting point and neither gives nor purports to be a substitute for legal advice.
What's the first thing that pops into your head when you hear the word "cyberbullying?" For many parents, it conjures up images of darkened rooms, computer screens, and anonymous faces. The prefix "cyber" gives it a retro, 90s alternative feel, back when everything on the internet was new and shiny.
But for today's kids, cyberbullying is, in reality, just bullying. This is because modern kids don't separate online activity from real-world activity. Texting and Snapchatting friends are two ways of normal, everyday communication — not substitutes or lesser electronic versions of real-life conversations. These digital exchanges are as natural as breathing to them. In this way, cyberbullying, too, has become indistinguishable from bullying.
So while kids probably don't call it "cyberbullying," it's helpful to explain the term to parents so they better understand the types of activities that make up bullying behavior and how they're carried out. In all fairness, they're not that different from the hurtful things we faced as kids in the 80s and 90s — there are just more ways (and opportunities) to carry them out now.
Harassment
Being picked on is one of the most universal forms of bullying, and it comprises countless different forms of online harassment for children. It can come in the form of aggressive or hurtful texts, emails, direct messages (DMs), and comments on social media posts. It can even come in the form of personal attacks from a bully's own social media profiles, where the harassment can reach even more people. The onslaught can be relentless, especially when groups of kids start harassing someone together (an activity so common it's known as "brigading").
Many parents believe that the solution to harassment lies in blocking, but this doesn't always offer a reprieve, as messages can be sent anew from different email accounts and social media platforms. It can be exhausting for kids to deal with harassment from countless angles, which is why it's so serious and potentially damaging.
Instagram is announcing two main adjustments to what messages are allowed to be sent and received. One of these carries Facebook's integration with Instagram to the next level. "The main change is that people using the Messenger app can now reach you on Instagram without you needing to download a new app, and vice versa," the platform's announcement explains. In other words, if your kid doesn't have Instagram but has Facebook Messenger, they'll still be able to chat with someone on Instagram unless they adjust their settings to turn off cross-platform messaging.
On the flip side, another messaging update allows for more security. "You can also control where you receive messages and calls, such as in your chats, in your message requests, or not at all," Instagram stated in their update message. Historically, strangers could send message requests to your child even if they had a private account. With this new update, each person will have the option to elect not receive any message requests. This is a significant step toward online safety, and could mean your kid is only able to exchange messages with someone they're friends with — not a potentially predatory adult. Of course, it's worth noting that your child has the ability to change their privacy settings, so make sure to talk with them regularly about the importance of only communicating with people they know in real life.
Masquerading
The old saying that you can never be sure who you're talking to online is classic for a reason — you really can't be certain. Masquerading occurs when a kid pretends to be another person online. It takes just a matter of seconds for a child to create a fake email address and a fake social media profile. Photos are easily grabbed from the internet or another profile to help round out the illusion. And while masquerading is often intended as a joke, pretending to be a stranger or a mutual friend tends to escalate quickly and can lead to trouble. By posing as someone else, a bully could gain access to a child's innermost secrets (like who they have a crush on) and then share them with the school — resulting in potential shame and embarrassment for the child.
Exclusion
This form of cyberbullying is akin to being picked last for a kickball team — except it can happen anywhere at any time, leaving kids reeling from its effects. There are multiple ways to exclude someone online — and many of them can be very performative and dramatic. A small-scale example is four friends in a group chat ceremoniously deciding to boot out a fifth member. On a larger scale, an entire homeroom could decide to create a group with all but one classmate and name it "Everyone in Mr. Johnson's Class But Taylor." As confrontations ramp up in group chat, a common threat is to block someone, the ultimate affront in a world where digital erasure equals social erasure.
Doxing
Doxing occurs when someone obtains an individual's information like their home address, social security number, or other private data and publishes it online as a way to invite harassment, fraud, or even criminal activity upon them. While kids usually don't take it to this level, the sharing of private photos, secrets, or embarrassing information can wreak havoc on a child's life — especially in a world where digital information can be shared instantaneously with thousands of people.
Trolling
Trolling is technically a form of harassment, but it's a very specific type of cyberbullying. A person trolls when they make inflammatory, anonymous statements online for the sole purpose of derailing an online conversation or provoking other participants in the discussion. A troll can also make an individual feel bad by constantly leaving negative comments on social media posts to hurt their feelings. Many kids experiment with trolling behavior to see what reactions they can get out of others, oftentimes by saying outrageous things they don't even mean.
Cyberbullying can greatly impact a person's life, so it's important to stress how important digital citizenship is with your child. Consider downloading our anti-cyberbullying contract to help keep them on the up-and-up when it comes to their online behavior. And if it's your child who's being cyberbullied, we've got tips for how you can help them deal with it.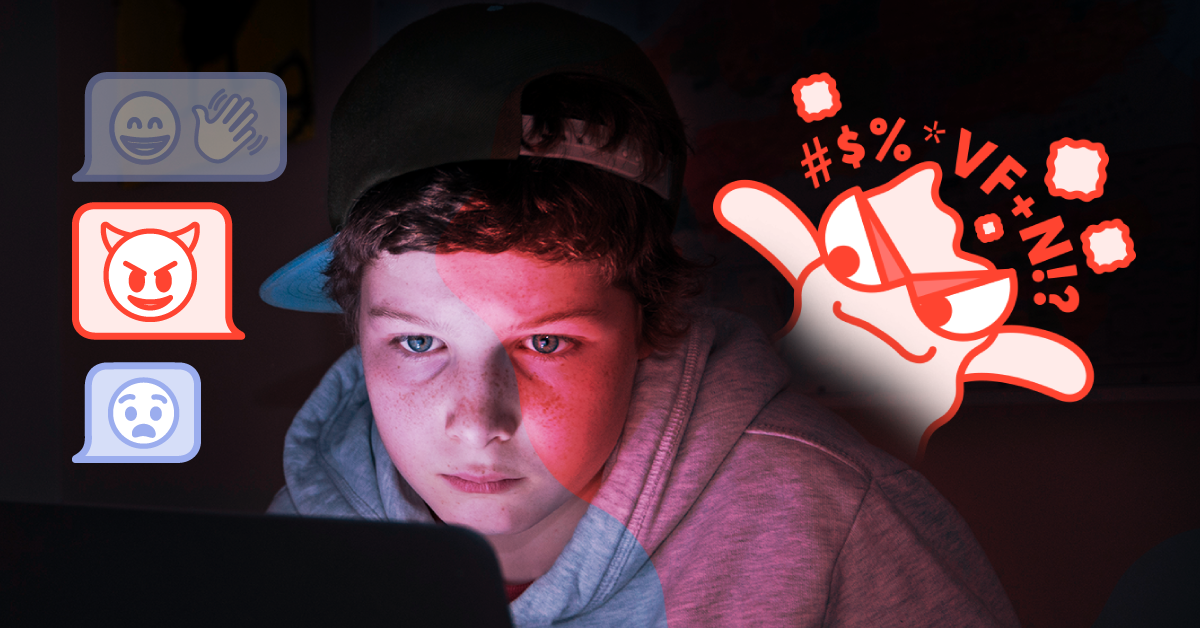 This National Bullying Prevention Month, we'd like to discuss the topic from a different perspective: what to do when it's your child who's doing the bullying.
It can be heartbreaking to realize this is happening. Parents can be left wondering how this behavior started and how they didn't notice it sooner. At Bark, we know how stressful and upsetting this can be, which is why we've done some research on what to do if your child exhibits bullying behavior.
Watching Our Language
It's crucial to remember that kids don't bully because they're "bad kids." Kids are still learning and maturing until well after high school. Bad behavior isn't a reflection of who they are as a person.
Because of this, it's important to use child-centered language. Try not to refer to your child as a "bully." Say that they "have bullied" or "are engaging in bullying behavior." This way, it doesn't become intertwined with the child's identity. The same goes for recipients of bullying — say "the bullied child" instead of "victim."
Why Kids Bully
There are many different reasons why relatively well-adjusted children may treat others antagonistically. It's important to remember that kids aren't as emotionally or intellectually developed as adults, so their actions may seem frustrating or irrational. Some of the common reasons kids bully include:
Wanting to fit in

Being bullied at home

Looking for attention

Being naturally more assertive
Signs Your Child Might Be Bullying
Sometimes, you know for sure that your child is bullying — especially if their school has contacted you or you've seen them do it in person. But If you're not 100% certain whether your child is exhibiting bullying behavior, you may want to learn about these warning signs. Pay attention to whether your child:
Often acts aggressively toward family, teachers, and other adults

Demonstrates controlling behavior

Is hot-tempered and gets easily frustrated

Frequently tests boundaries or breaks rules

Can easily talk their way out of difficult and tense situations

Seems to have little sympathy towards others
Talking to Your Child About Bullying
If you discover that your child is bullying others (most likely news you'll receive from another parent or a teacher), the most important thing to do is sit down and communicate. Listen to your child's side of the story and see how they react. Stress that you love them, but that their bullying behavior will have to change.
Some kids may be able to articulate why they act in certain ways (to fit in, for example). Younger kids, on the other hand, may not know why they do the things they do. It's important to emphasize that you love them and want to help them be a better friend.
How to Address Bullying Behavior
Parents, school staff, and community organizations can all help address bullying and ensure the behavior stops. Here are a few strategies to help curb bullying behavior:
Make sure the child knows what's unacceptable

Take bullying seriously

Uncover the reasons a child is bullying

Teach empathy

Demonstrate that there are consequences

Model respectful behavior
If Your Child Cyberbullies
Schoolyard bullying in today's generation still exists, but more and more often, harmful activity occurs online. Cyberbullying is quicker, easier, and can occur around the clock and from any location. In a previous blog post, we discussed just how different cyberbullying is from the bullying you may remember as a child.