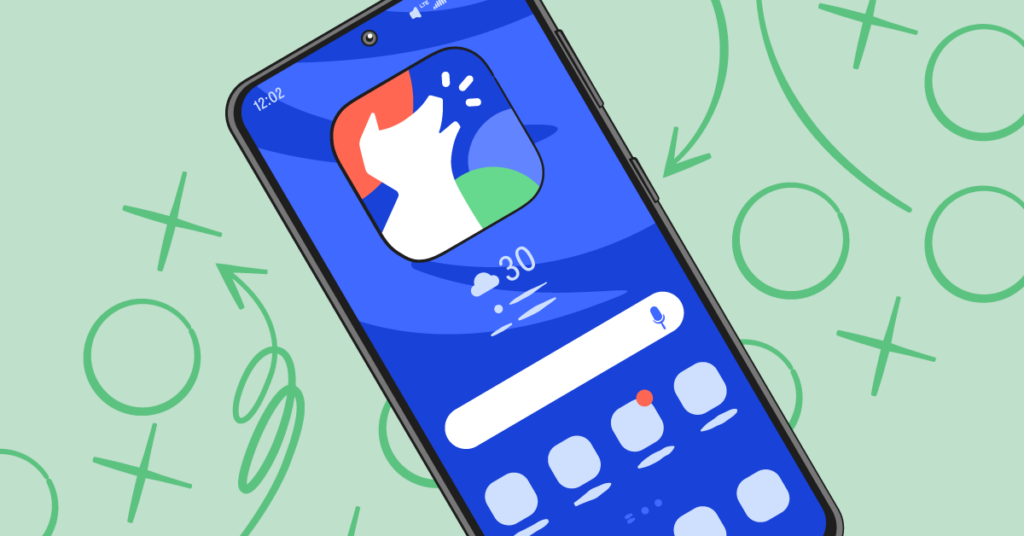 Androids make great first phones for kids, and there are a ton of models for families to choose from. No matter which one you go with, it's important that you help keep your kids safe while they're texting, playing games, and surfing the web. In this post, we'll walk you through how to use two of the best Android parental control apps on the market. Google Family Link is a great free app for basic online safety, while Bark (that's us!) is an all-in-one safety solution that provides comprehensive protection for families.
Using Google Family Link for Android Parental Control Settings
Android devices like Pixels, Galaxies, and Palms have limited built-in controls. Fortunately, Google Family Link provides a robust set of parental controls — think of it as a free safety companion app for Android devices. It allows you to view your child's online activity, manage their apps, set screen time limits, and more. Parents with iOS devices can even use it, making it perfect for mixed-device households. We have an entire guide to Family Link with step-by-step instructions for all kinds of parental controls, but we've highlighted the most important ones to get you started.
How To Set Up Family Link
Download the free Family Link app onto your own device (Android or iPhone).
If your child already has a Google account, Family Link will walk you through linking both of your accounts.
If your child doesn't already have a Google account (or Gmail), you'll need to create one for your child so that you can use Family Link.
Once complete, children can sign in to their device with the new account.
Once the accounts are linked, use Family Link to set digital ground rules for your family.
How To Manage Your Child's Screen Time
Open the Family Link app.
Select your child.
Find the Daily limit card.
Tap Set up or Edit limits.
Follow the instructions on the screen to set daily limits.
How to Block Apps
Open the Family Link app.
Select your child.
Find the Apps installed card.
Tap More.
Find the Allowed list.
Tap the app you want to change your child's permissions for.
Tap App permissions.
Switch the permission on or off.
How To Manage Your Child's Web Browsing on Chrome
Open the Family Link app.
Select your child.
Find the Settings card.
Tap Manage settings.
Tap Filters on Google Chrome.
Choose the setting that's right for your family:

Allow all sites: Your child will be able to visit all sites, except the ones you block.
Try to block mature sites: No filter is perfect, but this should help hide sexually explicit and violent sites.
Only allow certain sites: Your child will only be able to visit the sites you allow.

Tap Manage sites to manually allow or block certain sites.
Bark's Android Parental Control Features
At Bark, we use kid-proof technology that allows families to manage screen time and block websites easily with just the tap of a button. Setting healthy boundaries around tech use is crucial as kids grow up, and Bark provides customization not only for each family but for each child.
Dynamic screen time schedules
Bark's approach to screen time centers on the idea that different times of day call for different screen time rules — one size definitely doesn't fit all. For example, when your kids are in school, you can block access to everything but educational sites. And at bedtime, you can allow apps to help them wind down for the evening. And because all kids deserve to blow off a little steam, you can designate free time hours just for play.
Web blocking
Our world-class web filter lets you select exactly which websites your child can access on their devices. You can allow or block specific sites — or even whole categories like streaming services, online gaming, sexual content, and more. You can also decide exactly which apps (especially potentially dangerous ones like Snapchat or Omegle) your child can access and when.
How to block an app or site using Bark
From your dashboard, find your child's profile.
Select Settings.
Choose Parental controls.
Review the rule sets you've scheduled.
Scroll down until you see Screen time rule sets and select the rule set currently applied.
Toggle the app or site to Blocked.
Repeat these steps for any other screen time rule sets you've scheduled.
You're all set!
Content monitoring
Blocking and screen time scheduling are great ways to prevent access to inappropriate content, but what about protection on the apps and platforms your child is allowed to use? That's where monitoring comes in. Bark scans your kid's text messages and social media activity for signs of bullying, suicidal ideation, online predators, and more. If something concerning is found, you'll get an alert so you can check in and make sure everything's okay.
Want More Help with Parental Controls for Everything Your Kid Does Online?
We hope this blog post has helped you learn how to manage Android parental control settings. But as a parent, you probably know that your kids have access to all kinds of technology besides phones, including social media platforms, apps, and gaming consoles. Check out our Ultimate Parental Control Guide for a complete list of parental control guides. We also have an interactive website called Barkomatic where you can enter in the different ways your child interacts with the internet and receive the parental control instructions for each in one convenient location.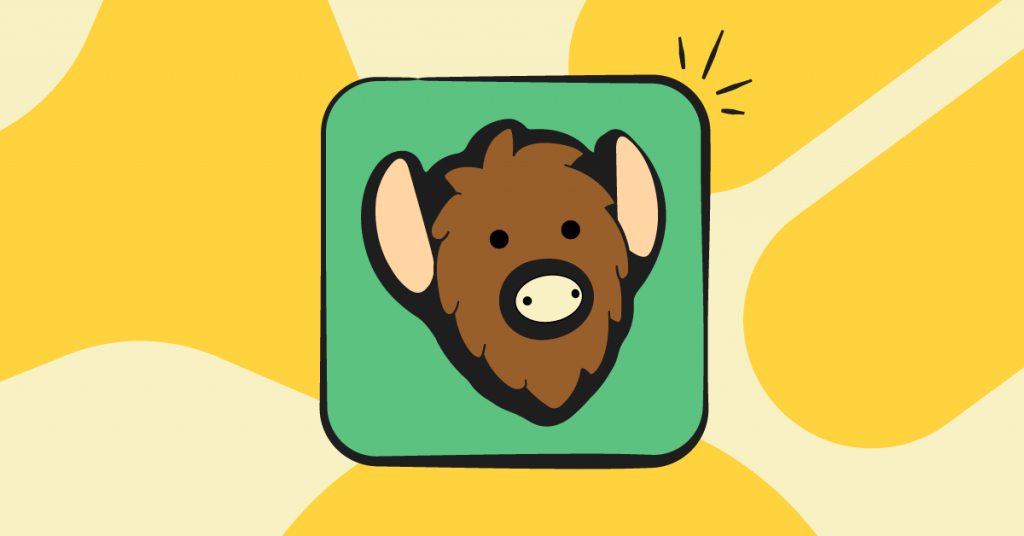 Comments sections on social media platforms can be scary, hateful, and aggressive places — and this happens when people are logged in under their real names. Now, imagine how scary comments would be if people were completely anonymous! This is essentially what the messaging app Yik Yak is. And to make things even more sketchy, it only shows you messages — also known as Yaks — from people within a 5-miles radius. Yik Yak combines the bite-sized messages of Twitter with the upvote/downvote feature of Reddit, all tied together with the location-based parts of Snapchat. Buckle up, we've got a lot to cover as we discuss all of the different dangers the return of this definitely-not-for-kids app poses to young people.
What is Yik Yak?
Yik Yak was created in 2013 and was similar to other anonymous sharing apps of the time, like Whisper and Nearby. No user names, no real names, and no profile photos made it truly an anonymous experience. It's basically the unfiltered internet version of the Wild West. Adding in the 5-mile radius requirement to chat, however, set Yik Yak apart, and it quickly became popular at universities. Because college campuses are densely populated by tech-savvy people with similar interests, an app like Yik Yak was bound to explode in popularity — and it definitely did. At its height, it had millions of users and was a tech start-up poised for success. Then, just a few short years later, the company shuttered abruptly. Fickle users and negative press contributed to the Yik Yak app downfall, as well as the incredible dangers we'll get into next.
The Many Dangers of Yik Yak
Bullying
As Yik Yak invaded college and high school campuses all over the U.S., stories of aggressive messaging began to dominate the headlines. Bullying, for example, can be hard enough to deal with on regular social media platforms. When it's anonymous, it's almost impossible to address. Think of Yik Yak like the graffiti messages on a school's bathroom wall — except it's virtual and can be seen by anyone instantly.
Online predators
An app like Yik Yak that connects strangers to kids based on location sounds like every parent's worst nightmare, and with good reason. Yik Yak does exactly that, providing direct access to potential predators in the same neighborhood. While Yaks are public (there's no direct messaging feature) it's easy enough to exchange contact information — including real names, addresses, and phone numbers. Then, they just have to make the jump to another platform like texting, Instagram, Kik, or Snapchat where the grooming process can be continued in private.
Hateful and violent content
Anonymous messages spewing racist and sexist commentary were rampant on Yik Yak in its heyday. An article by The New York Times in 2017 goes into some of the more notorious incidents involving Yik Yak on college campuses. Graphic messages promoting sexual assault and violence were especially heinous, and the app is named 51 times in a lawsuit against Mary Washington University.
Why Is The Yik Yak App Back and What's Different This Time?
The new owners of Yik Yak purchased the rights to the platform in February of 2021, and have stated that they are "committed to making Yik Yak a fun place free of bullying, threats, and all sort of negativity." In the App Store, it's rated as 17+, but once it's downloaded, it states that it's 13+, with no age verification required at all. To make it even more confusing, the Community Guardrails also specify that it's not for kids under 13, not under 18.
Prominent on Yik Yak's homepage is their Community Guardrails, which detail all of the types of content that are off-limits, including things like:
Bullying
Identifying people and children
Suicide and self-harm
Bigotry
Violence and threats
Sexual content
Misinformation
Violators of the Community Guardrails are subject to a "one strike and you're out" policy, resulting in an immediate ban. While this sounds like the company is committed to stricter safety measures, it's yet to be seen how actually enforceable these new guardrails will be. Also, they don't stop someone from posting at all — they only work after the fact. And when something awful is posted, it can be hard to unring that bell.
Anonymous Chatting Apps Are Never Safe
The lure of anonymity can push kids to post things impulsively that they would never share in real life. Plus, believing they can say whatever they want without fear of repercussion can lead kids to participate in risky behavior they wouldn't normally otherwise. Another important thing to remember is that anonymous apps are never, ever truly anonymous. Screenshots are easily taken. Even a physical photo taken of the screen with someone else's device can cement a message into perpetuity. Because of these risks, the team at Bark recommends that no children use Yik Yak or other similar anonymous chatting apps. Seriously — nothing good can come from them.
How to Help Protect Your Kids
When Yik Yak initially launched, it spread like wildfire on college campuses and high schools — it even reached some middle schools! We anticipate the same thing may happen this time around. As news of its return spreads among kids, many will recognize the app from sensational stories from older siblings and friends. If your kids express interest in Yik Yak, talk to them about the many dangers it poses and how hurtful the app can be to users. You can also use Bark's world-class blocking tool to prevent your kids from accessing it entirely — which for many families will be a good idea.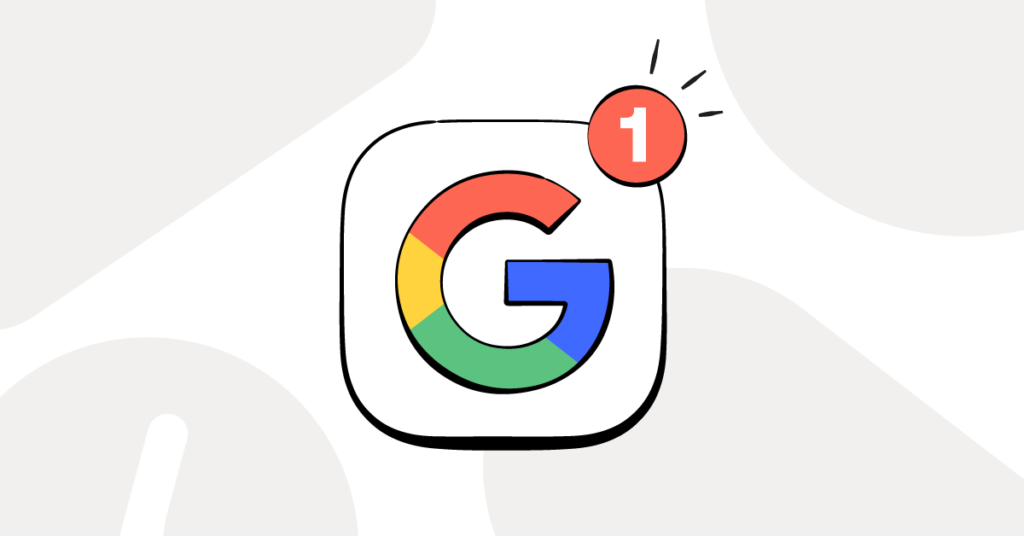 On August 10, Google announced a suite of updates designed to protect kids using their products and tools online. The changes — which will roll out gradually — attempt to put Safe Search standards in place, turn on safety and privacy features by default to accounts of kids under 18, and more.
But although these steps show good movement toward a safer internet experience for children, they aren't necessarily as beneficial as they may seem at first glance. Many of these Google Safe Search changes can be easily toggled off. Plus, kids can easily lie about their age when creating a Google-owned account and can watch YouTube videos without logging into a YouTube account.
Below, we break down the proposed Safe Search changes, their pros and cons, and what additional measures you should consider to really protect your kid online.
Digital Footprint
Your kid's digital footprint can follow them to college, their first job, and probably the rest of their lives — at least, as long as the internet exists. Google says it will be rolling out a new policy allowing kids under 18 or their guardians to request that any images of the child be wiped from Google Image results.
While this is a great step forward, make sure to have a conversation with your child about the fact that images of them can remain in plenty of other places, such as on someone else's phone or on a social media platform. Remind them not to share pictures privately that they wouldn't want to be available publicly.
Safe Search
The concept of a truly "Safe Search" might be hard to imagine, but Google's SafeSearch feature filters out sexual content on Google's search engine and accounts for kids under 13. This latest Safe Search update will turn on the filter for current accounts of kids under 18, and will make it the default for all new kids' accounts.
It's worth noting that this Google Safe Search tool only works for sexual content, and it only works on the Google search engine, and won't block content found on social media platforms, on YouTube, etc. It also only blocks sexual content, not other types of potentially harmful or disturbing results like extreme violence or drugs/alcohol. Bark can help by giving you control over 19 different categories of content, and can apply those filters across all of your child's devices and platforms.
YouTube
Many kids consume a large percentage of their video content on YouTube, and Google has announced that that platform will get some changes as well. "We'll gradually start adjusting the default upload setting to the most private option available for users ages 13-17 on YouTube," the video platform's announcement says. They will also turn off video autoplay by default, implementing "take a break" reminders, and more.
Unfortunately, it appears that these settings are reversible. While privacy may be on by default, kids do have the option to toggle to less private settings.
YouTube Kids will also begin to remove content that is "overly commercial," which Google describes as "only focuses on product packaging or directly encourages children to spend money."
Location History
Google's Location History feature allows the platform to save information about everywhere you go. This is turned off by default currently, and children with supervised accounts are not currently able to choose to turn it on. As this update rolls out, Google will no longer allow any accounts of kids under 18 to have the option to turn on Location History.
No matter what your view on a platform being able to track your kid's location, you might want to be able to check where your child is at a given time. Bark's check-ins feature lets you do this (privately)!
Advertising Changes
"We'll be expanding safeguards to prevent age-sensitive ad categories from being shown to teens, and we will block ad targeting based on the age, gender, or interests of people under 18," Google's announcement says. It's unclear what, exactly, this will look like, but we will keep this post updated with any further information here.
Comprehensive Protection
If you're worried about your child's online safety, Bark is here to help by giving you coverage that Google's Safe Search changes can't provide. Kids can get around many of these proposed updates, and they don't even cover the many social media platforms children use. Start your free Bark trial today to monitor for danger in your kid's online activities, set healthy screen time schedules, block websites and apps, and more.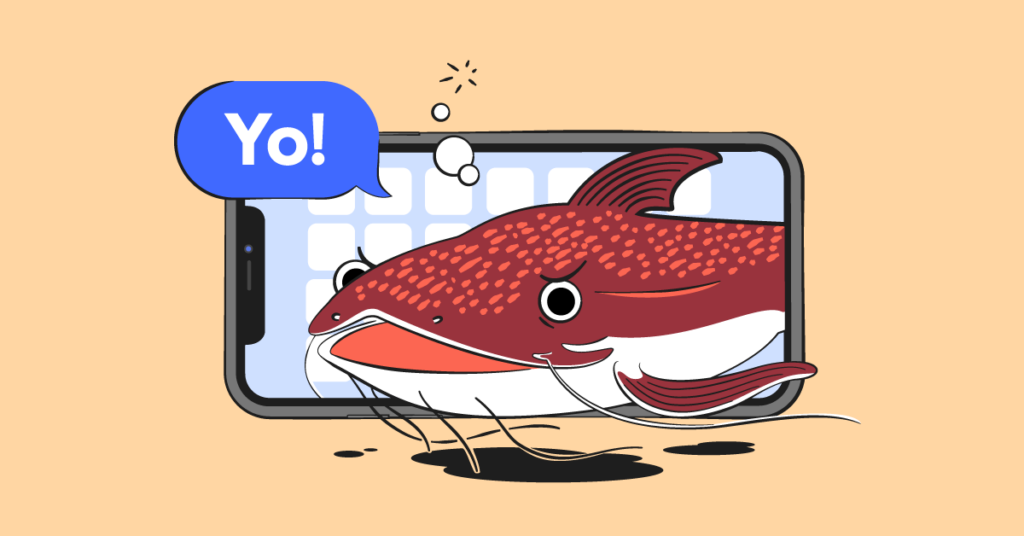 **This blog post was updated on December 1, 2022.**
Catfishing is a colorful term for an activity that's been around as long as there's been an internet — namely, pretending to be someone else online. The aquatic term for fake online personas was made popular by a movie and then a long-running reality TV show on MTV called Catfish. It examined the ways in which a catfish (the person doing the deceiving) misleads others, as well as the why behind it all. If you're wondering "what is catfishing's effect on young people?"— look no further. We'll go into what it looks like, why kids are especially vulnerable, and warning signs a child's friend may not really be who they say they are.
What Is Catfishing?
Catfishing is the act of creating a false identity and then interacting with someone for a specific purpose, usually to "lure" them into some sort of relationship. This can include mild flirting all the way to years-long partnerships. The catch? These people have never and will never meet in real life, despite the fact that they can spend hours a day communicating with someone.
Thanks to smartphones, it's incredibly easy to pretend to be somebody else online. All it takes is a couple of photos, a different user name, and voila — you're in business. But to be a successful catfish, it takes extraordinary amounts of planning and manipulation. Finding photos for both profile and feed images, creating new email addresses for fake Facebook, Instagram, and Snapchat accounts — the lengths people will go to in order to keep up the charade are mind-boggling. They also have to stay "in character" when they're messaging so they don't slip up. In extreme cases, catfishing can also lead to serious harm and even death, as in the recent case of a family in California in 2022.
How Catfishing Works
You may be wondering why a person would believe a catfish and carry on an internet-only relationship. For catfishing to work, the victim has to also want to believe that the catfish is real — whether because of loneliness, desire, friendship, or something more.
This isn't to say that the victim is at fault, it's just that the catfish knowingly uses flattery and emotional manipulation to kickstart a connection and then nurtures it steadily. And because a catfish isn't who they say they are, they'll constantly come up with excuses for why they can't meet in real life or video chat. If they did, it would instantly give up their real identity. Common excuses include:
"My phone is broken."
"I'm shy."
"My mom's home."
"The internet's acting wonky."
Of course, any one of these reasons could be valid for a real-life friend, but when they happen every single time communication is attempted, it's a sign that something may not be right.
Why People Catfish
There are many different reasons why a person would pursue a fake relationship, ranging from boredom all the way to harmful ulterior motives.
Low self-esteem: Some individuals may lack the confidence to interact with people as their real selves. By creating more attractive versions of themselves with fake photos, they can live out their romantic fantasies.
Jokes: Sadly, catfishing can happen just because a person is bored and wants attention. It may also be a very targeted form of cyberbullying among kids, especially as a way to pick on less social teens and tweens.
Revenge: Former romantic partners may turn to catfishing as a way to get back at their ex. Here, the catfish gets satisfaction knowing that their ex is getting emotionally invested in a fake relationship, which will inevitably either fail or be revealed.
Fraud: Some catfish will start relationships for the sole purpose of getting money out of somebody, whether through fabricated sob stories, extortion, or other deceptive means.
Grooming: When an adult catfishes a child for the purposes of eventual abuse, it's called grooming. It's a crime whether the predator pretends to be a child or not, however.
How Kids Are Especially Vulnerable To Catfishing
Kids don't always assume the worst of people, especially when someone is being nice to them online. For victims of bullying-type catfish, there's often a very real desire to fit in or be loved. A shy teen or tween who thinks they're being messaged by the most popular kid in school may want nothing more than for that to be true. Their critical thinking skills and skepticism overlook warning signs and missing information in the hopes that maybe it's happening just like in the movies. Sadly, it's often just mean-spirited classmates preying on their vulnerability.
As for adults who pretend to be kids, it's manipulation and abuse, plain and simple. Predators are known to target lonely kids or children from less stable households. They may pretend to be a kid at first, or simply lie about their age. Slowly, the adult grooms their victim by paying them compliments, listening to them, or buying them gifts. This may pave the way for an eventual in-person assault. Though it doesn't have to — a child and a predator never have to even meet for abuse to occur.
Catfishing Warning Signs to Look Out For
Not sharing personal info
Creating all aspects of a fake person's life from scratch takes a lot of work, so it's not surprising that a catfish may not have thought of everything. Noticeable gaps could include details about their family, what classes they're taking (if a kid), or even what part of a city they live in.
Only text chats
As we mentioned before, a catfish can never expose their real identity, which means that real-time video chatting or meeting up in person is definitely off the table. To make up for this, they'll pour lots of energy into text messaging and DMing.
Few candid photos
A catfish usually has to have at least a few photos of the person they're pretending to be. But recent, updated photos — like a selfie with the giraffes if you said you were going to the zoo that day — aren't an option for a catfish.
Asking for or giving you things
For the catfish looking to take advantage of people for monetary gain, they'll begin by asking for small favors or gifts. It may progress to online gift cards, Venmo requests, and more. The same may also be true in reverse: a catfish may shower a victim with presents to win them over.
A sparse social media account
Having a believable feed on Facebook or Instagram is a little like your credit history — the further back it goes, the better it is. This is because when a catfish creates a brand-new persona online, they're starting from scratch. They'll get around this by often putting "new account" in their profile to explain away their lack of posts.
No Snapchat
For kids, one huge red flag is not having a Snapchat account. This is because Snapchat messaging consists almost entirely of spur-of-the-moment photos and videos. Not having one means that you're probably not down to send up-to-date pics of yourself, which catfishes definitely can't do.
Lack of online friends
Getting people to follow a fake profile can be tricky, but it's not impossible. What is really hard, however, is having a usual group of friends to comment, like, and tag you frequently on these apps. A noticeable lack of consistent interaction from peers (especially for young people) is a pretty big red flag. Keep in mind, however, that a catfish could have fake, extra "friend" accounts they use to make their own posts more realistic.
Talking to Your Child about Online Strangers
Often, seeing is believing — especially for kids if you ask them the question, "What is catfishing?" That's why our team created a video to show just how easy it is for an adult to create a fake social media account and use it to start conversations with kids. Children may think they're invincible when it comes to knowing who their friends are online, but predators can be skilled at tricking people.
Make sure you have open and ongoing conversations about online strangers, and that your kids feel comfortable telling you about who they talk to online. If you're worried about catfishing and need a digital safety net, Bark helps parents protect their kids from dangers like these. Alerts are sent when conversations may indicate a large age gap or potentially abusive behavior so you can help keep them safe online and in real life.