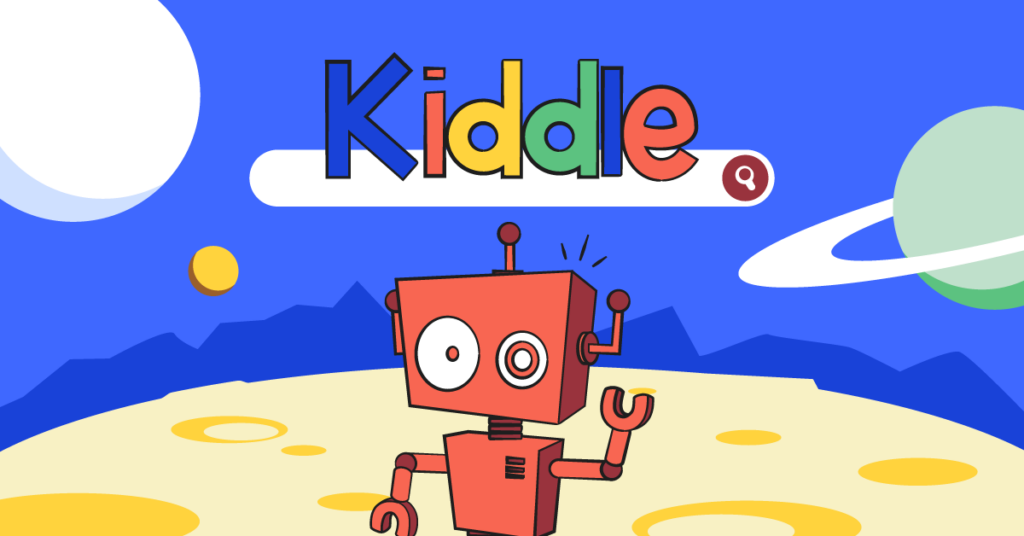 Do you ever feel like search engines aren't entirely safe for kids? (They definitely aren't.) Do you worry that questionable content could show up in search results? It's totally normal to have concerns about what your kid might find when they're Googling for homework or even just for fun.
While it may seem like big search engines (like Google, Bing, and DuckDuckGo) must be very good at filtering out inappropriate results, they definitely don't. Porn, violence, and more can be easily accessed in just a few clicks. It's also easy for kids to simply change the search settings to include all results, with no filters.
Is there a kid safe search engine? Are there various search engines for kids? Does Kiddle qualify? Kiddle is a solution that many parents use to help kids use the internet as a research tool without the risk of being shown harmful content. In this blog post, we'll explore more about how Kiddle works and what to consider before making the switch with your family.
What Is Kiddle for Kids, Anyway?
Kiddle has built an answer to a problem that consistently plagues concerned parents: how kids can safely surf the web. Functionally, Kiddle is simply a kid safe search engine that has three big benefits for young tech users:
Heavily filtered and vetted search results that won't include obscene, violent, mature, or otherwise inappropriate content.
Search results are primarily image-based, which means that they include relevant pictures or visual content directly from the source web page.
An easy-to-use search interface and layout that uses simple fonts, primary colors, and understandable terms.
Though Kiddle looks and feels like Google, it is not a Google product. In reality, Kiddle's operation as a search engine for kids is a website that works like a search engine and has a dedicated team of people who monitor and vet content on the platform. That being said, it isn't perfect. For example, while a search for "sex" doesn't return results, a search for "s3x" does. Although they're not pornographic, it's worth noting that their filters aren't foolproof.
How Does Kiddle Work?
Kiddle for kids looks pretty much like any other search engine but it's a kid safe search engine. At the top of the main page is a simple search bar, and users can select the type of content they want to see in search results.
Without getting bogged down in techno-babble, Google has a product called Programmable Search Engine that lets search engine-style websites pick and choose which results they want to show users. This brings the power of Google's algorithm within reach, but with tight reigns around content. Google SafeSearch is another way that Kiddle filters results, and it's the backbone of their search function.
In addition to SafeSearch, Kiddle also has editors who manually review content. According to Kiddle, many of the results displayed have been "recommended" by trusted sources like parents, educators, etc. The search results  displayed by this search engine for  kids are ranked by their "safeness," which we'll discuss more later on. 
If you spend a few minutes using Kiddle, you'll notice that they emphasize visual search results. Essentially every result will include a related image from the recommended site or page. This is intentional as Kiddle believes that image-based searches are easier for kids to navigate and digest.
Kiddle displays several kinds of results that have been filtered for children's use, including:
Web pages
Images
"Kimages" (images that are sourced from a kid-friendly multimedia encyclopedia).
News sources
Videos
Kpedia (Kiddle's child-focused online encyclopedia)
One of Kiddle's best features is how they separate results into three main categories, depending on their kid-friendliness.
Results 1–3 show sites and pages that are "specifically written for kids," and that have recently been reviewed by Kiddle editors. The results can all be easily accessed, read, and navigated by kids.

Results 4–7 include sites that may not be written or intended for use exclusively by kids. However, these sites have been handpicked and checked by Kiddle editors to verify that the results are suitable for and accessible to children. Kiddle editors also verify that sites will be easy to read and navigate.

Results 8 and beyond are generally considered safe, but they are known to be written for adults. These are "well-known" sites that can be reasonably trusted, but the content might be more academic. Plus, these results are not reviewed by editors.
Content Blocking and Reporting
If a user spots something suspicious or questionable in the search results, they can report it directly to Kiddle for correction. Specific keywords or sites can be blocked from the results, or Kiddle editors can decide where they should be featured in the results.
We want to share a quick note here on how Kiddle evaluates material. In its early years, Kiddle received some criticism for blocking search terms or topics that could be considered controversial to some, including those related to LGBTQ+ issues. Since then, they have selectively opened up some search results. Ultimately, their guidelines don't always align with every family's values.
What Are the Best Ages to Use Kiddle for Kids?
Any child browsing the internet can certainly benefit from Kiddle. But, older kids will likely get frustrated by the limited interface and results. This is especially true as kids take on complex homework assignments that require research around the web. Plus, it has a decidedly youthful design that teens won't always appreciate.
For example, medical terms or mature subject matter (but not explicit) will likely be blocked. Even libraries contain some "mature" material on subjects like art, medicine, culture, and more.
Here's an easy way to think about using Kiddle with your family: Are your kids old enough to search online independently but too young to spot and avoid questionable content? Roughly, this probably means using Kiddle for kids who are between the ages of 8 and 12.
Privacy and Tracking
Unlike search engines and browsers which often collect a great deal of data, Kiddle does not collect any personally-identifying information.
Kiddle does show ads, though. Ads are visible in search results (text ads) and on individual result pages (display ads). While they do delete their search logs every 24 hours, Kiddle also uses cookies to personalize ad experiences. So, it's reasonable to assume that kids are shown targeted ads based on their previous browsing history even if searches aren't stored.
This is probably one of Kiddle's biggest downsides. Even when browsing results on search engines for kids, ads are shown pretty much everywhere. 
Once kids move off of the Kiddle page to an external website, they will be subject to any other tracking activity that their browser allows. They can also, of course, access any material on this external site. This makes Kiddle a great starting point, but not totally sufficient for full internet activity monitoring.
The Verdict on Kiddle for Kids
Although Kiddle is one of many fairly safe search engines for kids, it doesn't provide any insights for parents about what their kids are doing online. Plus, it often filters out too much for older kids, and doesn't always catch everything. We highly recommend using it in collaboration with a content monitoring and website blocking tool like Bark. Bark can block porn, violent content, and more plus alert you if your child encounters these issues (and others) anywhere on their devices.
Bark helps parents, educators, and care providers learn how kids are communicating online, and where adult attention could be needed. By monitoring communication and activity from over 30 different social media platforms, texts, and email, Bark gains a comprehensive understanding of potential issues, including:
Instances of cyberbullying.
Expressions of self-harm.
Dangerous social situations.
Plus, Bark gives parents precise control over exactly which apps are accessible on their kid's devices, and when. Together, tools like Kiddle and Bark form a powerful combination for helping to protect kids online while also letting them grow in responsibility and independence.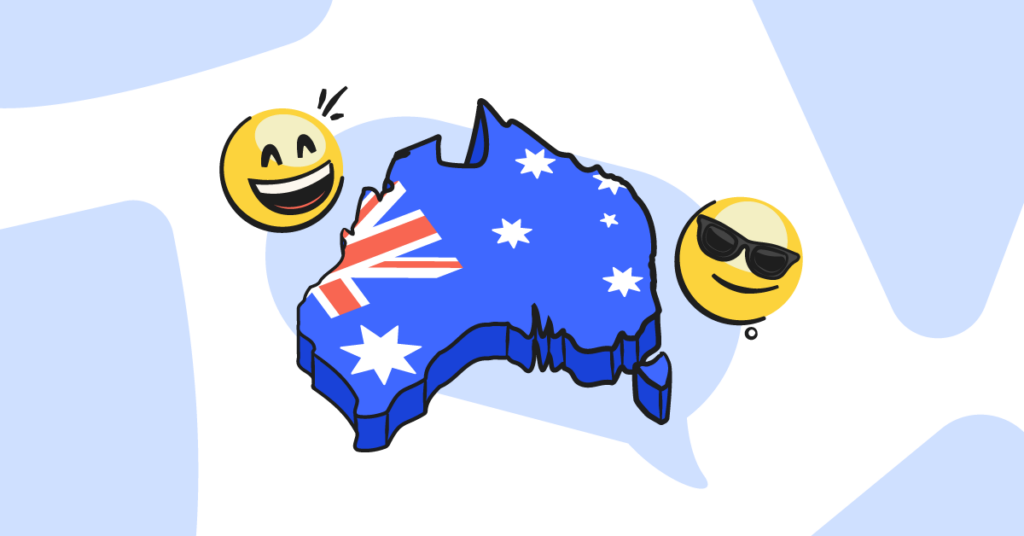 We're excited to announce that families can now use Bark in Australia! The country now joins South Africa as Bark's latest international expansion. Australians will join all of the digital parents around the globe who help keep their kids safe online and in real life with our award-winning content monitoring, screen time scheduling, website blocking, location alerts, and more. 
Why Australia Is Ready for Bark
Australia is serious about creating safe digital spaces for young people, and our entry into the country comes on the heels of the 2021 Online Safety Act, which aims to make Australia's existing laws for online safety more expansive and much stronger.
In keeping with this community goal of online safety, Bark enables parents to get alerts for serious issues like cyberbullying, sexting, and online predators. To help protect kids from inappropriate content online, parents can also prevent access to dangerous websites and apps and create custom screen time schedules.
What Bark in Australia Means for Families
In addition to giving parents greater peace of mind when it comes to their children's online safety, Bark also helps families grow closer. Growing up in the digital age isn't easy, and our service provides unparalleled insights into a child's online world. Having access to Bark in Australia means parents can get alerts that spark tough but important conversations about safety, technology, social media, and mental health that otherwise may not happen organically. Here's to more families growing closer and staying better connected! Be sure to stay tuned to see where we're going next.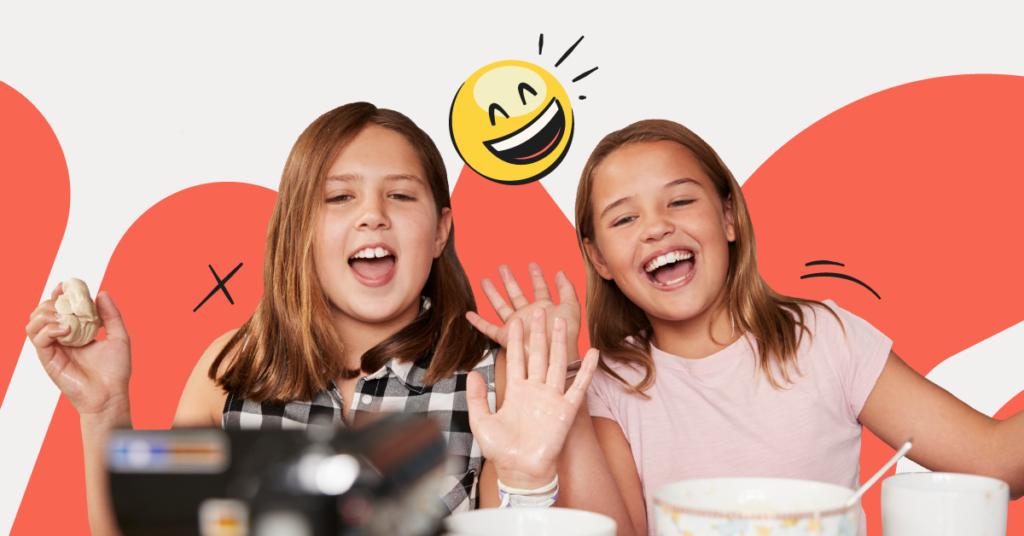 YouTube has come a long way since the early days of viral cat videos and fake pranks. Don't be fooled, though — there are still plenty of cat videos for the animal lovers among us. But, the app today has much more… everything from live TV to content made specifically for kids.
In fact, some of the largest YouTube channels (by subscriber count and overall views) are those created to appeal to young kids — from animated adventures to unboxing toys. In 2015, YouTube launched a version of its app that has features and content tailored specifically to kids.
When compared to other social apps, YouTube generally has a good reputation for filtering content and managing user behavior. Before you download the app and let your kids run wild, however, we've distilled some insights that will help you decide whether the YouTube Kids app is the right fit and technology for your family. 
So what is YouTube Kids? Well, this blog post will explore how the YouTube Kids app works, the types of content available on the platform, how safe the app really is for kids, and other tools that parents can use for online activity monitoring and parental controls.
What Is the YouTube Kids App?
YouTube Kids is a more heavily protected and vetted version of the regular YouTube app. By reducing the number of features and thoroughly filtering content, the YouTube Kids app is designed to allow safe unsupervised viewing for younger children.
Getting started with YouTube Kids online is as simple as downloading the app on your device and completing the account registration process. Parents do need to set up an account for their kids, but users aren't required to have a Google or Gmail account (which is standard for other YouTube users). During the setup process, parents can dial in the settings and hand-pick exactly how much access is allowed on the app.
Is the YouTube Kids App Safe?
Online safety is a complex issue, and there isn't a clear-cut way to exactly measure the safety level of a particular app. User reviews are a good baseline, and independent sources have hundreds of reviews from parents who generally seem to like the controls offered by YouTube Kids.
If you want specifics, though, we completely understand. Let's dive a little further into some of the different ways to think about online safety.
Interactions with other users
How easy is it for your kids to connect with other users? In short, they can't interact through comments or any other form of messaging on the YouTube Kids app. All of the regular user interactions have been removed.
Content accessibility
In general, YouTube Kids has six main categories of content directly on the app homepage:
Explore
Music
Learning
Shows
Gaming
Shared
Most of the internal content review processes for the YouTube Kids app online are still automated. Because humans don't manually review every single piece of content published on their platform, it is possible for something inappropriate to slip through. 
YouTube does provide pretty strict controls over how kids use the app, which empowers parents to filter content accessibility. One helpful feature is the ability for parents to completely turn off the search function. When search is turned off, kids can only view channels and videos that are "verified" by YouTube Kids. Although the search function shouldn't (in theory) allow kids to discover inappropriate, it does give them more freedom to explore the full range of content on YouTube Kids online. With this option of limitation it creates a more kids safe Youtube environment.
Parents who want to know exactly what their child is allowed to watch on the app can even hand-pick specific channels. While this might take an investment of time when first setting up an account, it is the best way to keep any other content from slipping into recommended videos.

Exposure of information
YouTube Kids has developed fairly strict controls for user interactions on their app. Essentially every avenue of exposing information is turned off in the online YouTube Kids app.
What about unauthorized purchases? If you've ever let your kids use a gaming app then you know how easy it can be for them to make unauthorized purchases. Sometimes this even happens accidentally. YouTube Kids has done a good job of limiting the actions kids can take, and there don't appear to be simple ways for them to make a purchase without getting parents involved. We discuss this issue further in the advertising section below.
Advertising on the YouTube Kids App
YouTube Kids is an ad-supported platform. According to YouTube, this means that ads are required in order to keep the platform running. When a YouTube video is uploaded, the creator has to tell YouTube whether the video is safe for kids to view and if the video was made specifically for kids. Of course, YouTube doesn't just want this information to help filter content. Advertisers crave data on young audiences, who can often convince parents to make a small, one-time purchase.
Despite young users comprising a large portion of new YouTube users, they have taken some significant steps to control the commercial influence of videos created specifically for kids. For example, on these videos, advertisers aren't allowed to provide click-throughs to an outside website. This is a nice feature because it keeps kids on the site and greatly reduces the risk that you find a confusing purchase on your credit card statement.
Additionally, the kids safe YouTube features claim that they remove any videos that are "overly commercial," or where the creator has been paid to promote a specific product or company. 
How are ads reviewed and selected? Great question. YouTube maintains that ads undergo a "rigorous review process," and they certainly provide an opportunity for users to flag inappropriate content. It's unclear, though, whether kids would know how to flag content or whether they would take the time to report something inappropriate. It's more likely that a parent would happen to overhear or see content in order for it to be reported.
What Ages Is the YouTube Kids App Best For?
The YouTube Kids app doesn't have specific age requirements, but it's generally well-suited for children under 13 years old. Decisions about how young children can start using the app are completely up to individual families. Older children (around 13 and up) will likely want to explore a broader range of content, much of which can be educational or inspirational. As it turns out, YouTube noticed that there wasn't a great way for families to move from the YouTube Kids app to the "regular" YouTube that the rest of us use.
In 2021, YouTube solved this problem by launching "supervised accounts," which include a few new ways for parents to open up access for their kids. These features can ease the transition from a protected experience on the YouTube Kids app to a less-controlled (but still filtered) version of the regular platform.
How does this work? Essentially, YouTube allows parents to use a supervised account to increase the age range of content that's accessible in the app. In general, the age ranges and content categories are as follows:
Explore: Suitable for kids age 9+
Explore more: Suitable for kids age 13+
Most of YouTube: All videos that are not marked as 18+ or flagged as potentially inappropriate for some users (due to subject matter, images, etc.)

Plus, in a supervised account, kids won't be able to interact with other users the same way they would on the regular YouTube app or website. Some of the other key features that are inaccessible in a supervised account include:
Limited live stream viewing
Comments
Live chats
Any of the creator functions (like uploading, stories, etc.)
Going Beyond Content Restrictions
While the YouTube Kids app is a great starting point for limiting your child's access to unsuitable content and creates a more kids safe Youtube version, it doesn't necessarily help you answer questions like:
How is the content that your child watches affecting them emotionally?
What are they doing, saying, or seeing on other apps?
How are they communicating with trusted sources?
Are they trying to use other video sites or accounts to access potentially harmful or inappropriate material?
Also, even kid-safe apps can be highly captivating. It's hard to put a phone or tablet down when interesting new videos keep popping up. Who hasn't fallen down a rabbit hole of the latest fail videos?
Bark offers comprehensive screen time management and other parental controls to provide deeper insight and answer more complex questions about your child's online activity. Parents, educators, guardians, and others all trust Bark to notify them about alarming interactions, worrisome activity, signs of depression, and incidents of self-harm through tools that help with:
Content monitoring
Message sentiment analysis
Website blocking
Customizable screen time limits
More!
The best part is that notifications and access can all be managed from a single app. There's no need to jump between apps and set individual limits or timers — which is a big time-saver for busy parents. You can try Bark today for free and experience the peace of mind that comes from knowing what's happening behind the scenes.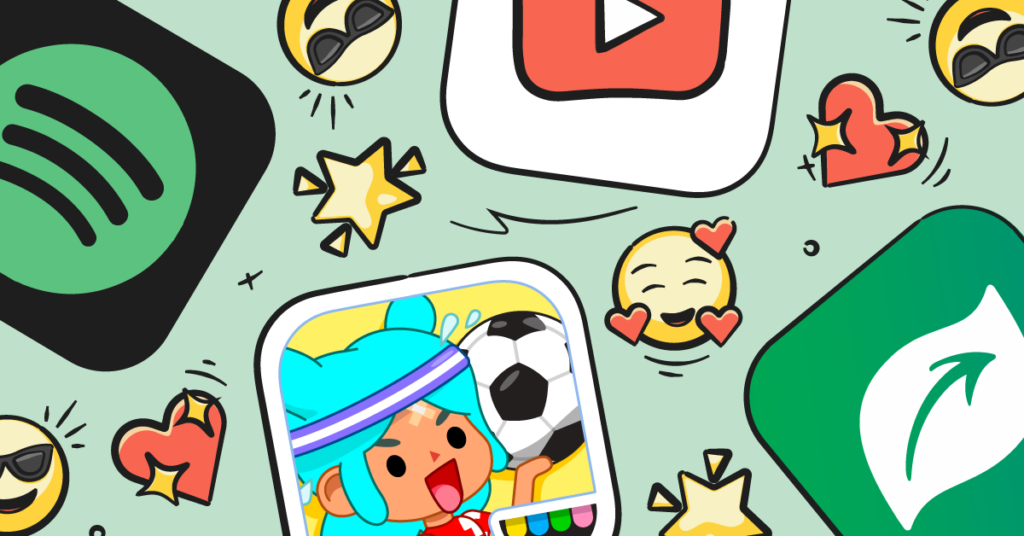 If finding the best apps for kids sometimes feels overwhelming, it's because there are literally millions of them (apps, that is, not great apps)! You have to wade through inappropriate and dangerous apps, the latest and ever-changing social media platforms, and more. That's why the Bark team has compiled our 2022 list of the best kids' apps out there. Some of the important factors for us were ease of use, functionality, safety, and above all — fun. There's something for every family on this list, from learning and study aids to games and meditation apps. Safe apps for kids can be hard to find, but we've got you covered!
Bark's 10 Best Apps for Kids
Seek
Seek is a nature identification app that's bound to get kids excited. You can take photos of plants, fungi, bugs, and even animals and the app will try to identify the name and species. It's the perfect app to pull up on long walks to finally figure out what all of those cool flowers in your neighborhood are. Seek is definitely one of the best kids' apps out there.
Toca Life World
If you're looking for safe apps for kids, Toca Life World is a great choice. It's not quite a game — it's more of a vehicle for kids to use their imagination to create characters and bring environments to life. Almost everything in the game is customizable as you create settings, characters, clothes, and more. You can screen record it and add audio narration describing the world you've built from scratch, kind of like you're directing a movie!
Spotify
Music is an important part of growing up, and Spotify provides a way for kids to listen to their favorite songs and make playlists. If you use Spotify Family, you can let your younger child use Spotify Kids, which features kid-friendly music, podcasts, sounds, and audiobooks. For older children, regular Spotify probably fits the bill. You can toggle off explicit tracks, or even better — have Bark monitor for you and send you alerts for songs that have worrisome content.
Duolingo
Kids and adults alike rave about Duolingo, the language learning app that features bite-sized lessons. It actually makes learning a second language fun — and we mean that in the best possible way! Duolingo's real-life content, cute illustrations, and game-like interface will keep kids engaged way longer than you'd expect. And their owl mascot, Duo, is pretty cute, too.
Calm
This meditation and mindfulness app is perfect for younger folks as well as adults. There are age-appropriate guided body scans, sleep stories, and even lullabies that can help young children relax — whether they're just taking a break in the afternoon after school or winding down for bed.
YouTube Kids
YouTube has made strides in creating a safer way for kids to watch their favorite videos. For younger children, YouTube for Kids provides a curated environment with only kid-oriented content. And what's even better is that there's none of the scary stuff of regular YouTube — things like comments, chat rooms, adult content, and more aren't available on YouTube Kids.
Heads Up!
This silly and fun guessing game was made famous by Ellen DeGeneres, and it's a great addition to your family's weekly game night that will have your kids laughing out loud. You hold up a phone to your head while your family tries to get you to guess a word using clues. But it's harder than you think! HeadsUp is a great way to pass the time at restaurants, in airports, or even just in the living room on a rainy day.
Messenger Kids
For younger kids, Messenger Kids is a safer way for them to chat with friends and family. Parents not only get transparency into their kid's activities, but they can also rely on the contact lists of their existing Facebook networks to add friends. Kids get a level of autonomy while parents get peace of mind that they can see (mostly) everything their child is doing on the app.
PBS KIDS Games
Geared toward kids in the 3 to 8 range, the PBS KIDS Games app is another safe app for kids and is home to more than 200 interactive learning games that feature kid-favorite PBS characters like Daniel Tiger, Arthur, and more. Kids can have fun while exploring their creative sides and learning about foundational concepts like colors, shapes, spelling, and more. 
Quizlet
Flashcards have gone digital! Quizlet is a great app for kids of all ages that helps with memorization, studying, and learning. You can create your own study cards or choose from millions of existing ones! Whether your child is learning the presidents for the first time or is getting ready for the AP U.S. history exam, Quizlet can definitely help.