Student Privacy Pledge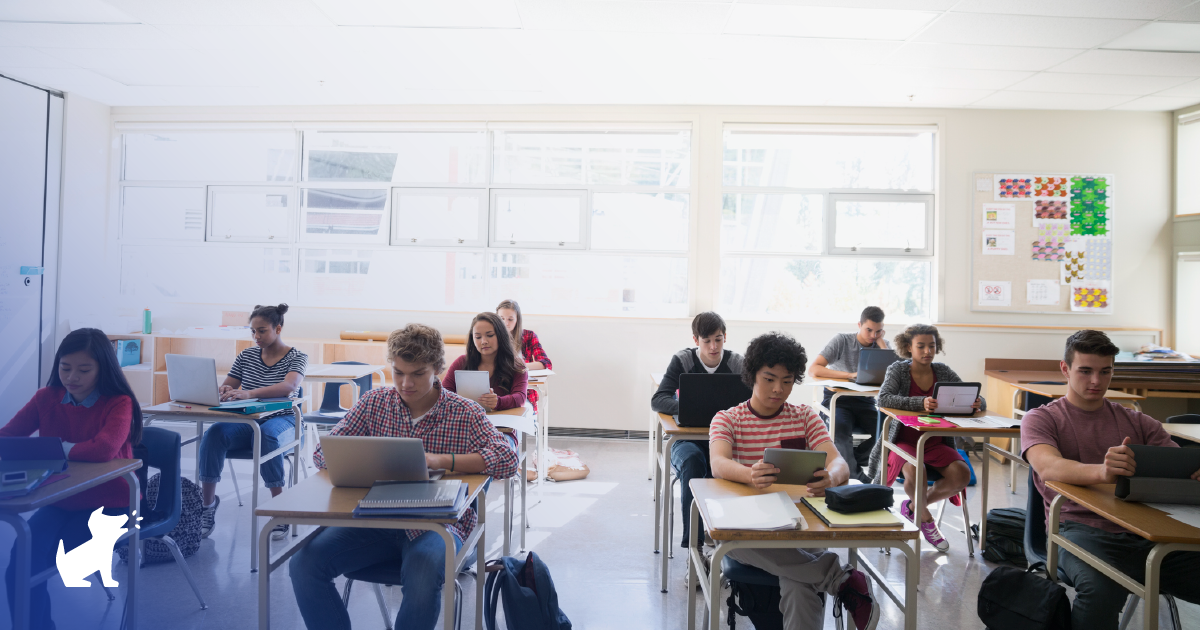 Bark is proud to have officially signed the Student Privacy Pledge. The Student Privacy Pledge is a legally binding agreement on how educational technology companies commit to responsibly handling the data and privacy of students across the U.S.
Signing this pledge puts Bark's commitment to protecting student data and privacy in league with companies like Apple, AT&T, Blackbaud, Clever, EBSCO, Google for Education, Microsoft, and PowerSchool. These are some of the biggest names in EdTech, and we believe that it's important for companies like ours to publicly declare our commitment to student privacy. In 2015, the White House even declared its support of the pledge, further demonstrating the cultural shift towards modernizing our approach to digital privacy rights.
What Is the Student Privacy Pledge?
The Student Privacy Pledge provides guidelines for companies to adhere to when it comes to protecting and safeguarding the data they are privileged to access. Some of its most prominent tenets include:
Never selling student data

Not retaining student data for any longer than is absolutely necessary

Collecting data only for its explicitly stated purpose

Maintaining comprehensive, up-to-date security systems and practices

Requiring third-party vendors to adhere to those same levels of security
Together, the different components of the Student Privacy Pledge help ensure that student privacy is paramount to a company's day-to-day operations. Becoming a signatory helps a company show that everything is above board, and it also gives schools and parents peace of mind knowing that their children's personal information is secure.
A Privacy and Security Guide to Bark
Bark signed the Student Privacy Pledge because we're committed to helping protect children in every way we can. And while the pledge contains excellent safeguards, Bark goes above and beyond its scope when it comes to privacy and security. In addition to the guidelines we outlined above, Bark is compliant with CIPA, COPPA, FERPA, and AB1584.
We believe that strong data and privacy protections are an essential part of digital citizenship, and that transparency is the key to trust. For more information about what Bark is doing to secure student data, check out our Privacy Policy, our Terms of Use and Service, and our Online Safety and Compliance one-pager.
Bark monitors texts, chat, email, YouTube, and more than 24 social media platforms for signs of potential issues like cyberbullying, self-harm, depression, suicidal ideation, online predators, and more. for a free, one-week trial!
About Bark
Bark is a comprehensive online safety solution that empowers families to monitor content, manage screen time, and filter websites to help protect their kids online. Our mission is to give parents and guardians the tools they need to raise kids in the digital age.