FAQs for Sloane Ryan and the Special Projects Team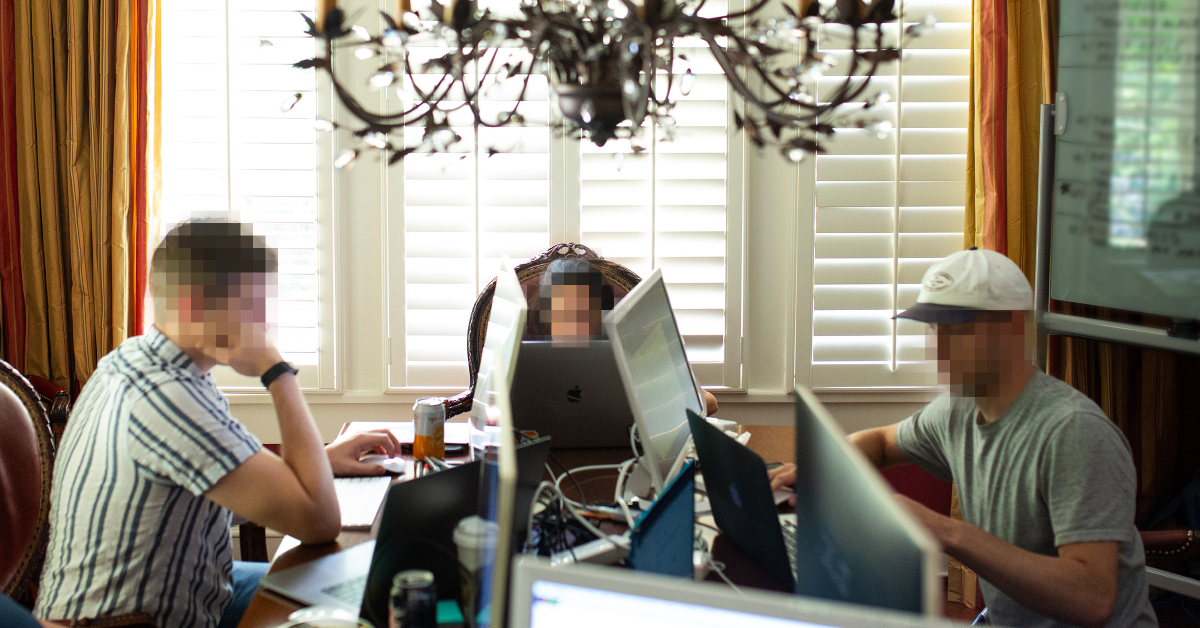 Updated February 20, 2020: Since the publication of this article, Sloane has revealed her identity as Roo Powell.
Since Roo Powell published her article about the prevalence of online predators in the digital age, we've received thousands of heartfelt messages from people all over the world. Some wrote in to ask how they could help. Others sent us moving stories of survivorship. Many more asked if we had additional information they could share with others. As Roo's story continues to resonate with concerned citizens, we wanted to answer some of our most frequently asked questions (FAQs) for people who'd like to know more, including:
What can I do to help fight online predation?

How can I help protect the children in my life?

What should I do if my child has experienced online predation?

Do you have any materials I can share with my school? Can someone from your team come to speak?

Is Bark currently hiring for this project?

What Is Bark's relationship with law enforcement?

Is Roo a member of law enforcement?

Why was Roo pixelated to begin with?

What Happens to the predators you've encountered?

Can I start a project like this in my hometown?
If we haven't answered your question below, you can reach out to Sloane directly at sloane.ryan@bark.us.
What Can I Do to Help Fight Online Predation?
You don't have to be a parent to be concerned about how online predators abuse society's most vulnerable. We've included specific tips below on how to help the children in your life stay safe, but there are some immediate things you can do to combat this threat.
Contact your lawmakers and ask them to fund legislation that holds perpetrators accountable. Spread awareness about online predators by sharing information on social media so your family and friends can learn more. Check out the resource bank we've put together, which consists of informative blog posts and links to useful advice. Finally, you can donate money and/or time to organizations that help fight online predation.
How Can I Help Protect the Children in My Life?
One of the most important things you can do to help keep your child safe from online predators is to talk about what they're doing online — openly, honestly, and frequently. Let them know they can always — no matter what — come to you for help without fear of getting in trouble. We've put together these tips for families looking for guidance on how to start these difficult but important conversations. Understanding how predators operate in the digital age can help your child learn how to identify dangers they might encounter online.
We also recommend monitoring your child's online activities to provide a digital safety net. Bark monitors texts, email, YouTube, and 30+ apps and social media platforms for signs of online predators, sexual content, cyberbullying, depression, threats of violence, and more. You can sign up for a today.
What Should I Do If My Child Has Experienced Online Predation?
First and foremost, make sure your child knows you love and support them. Listen to their account of what happened, validate their feelings, and reinforce that they did absolutely nothing wrong. Even if a child initiates a conversation with a predator, they do not have the agency to consent to such situations and are therefore not at fault. It's also important that you get them additional support from a licensed therapist if they need it.
To involve the authorities, report abuse to your local law enforcement agency. You can also notify the FBI (800-CALL-FBI) and/or the National Center for Missing & Exploited Children at 800-THE-LOST (800-843-5678) or through their CyberTipline.
Do You Have Any Materials I Can Share With My School? Can Someone From Your Team Come to Speak?
We do, and we can. Our Bark for Schools service — which provides content monitoring, web filtering, and a Parent Portal for after-hours alerts — is available for free to every public and private K-12 school in the U.S. As an extension to our commitment to giving back to school communities, we've created educational resources for schools to distribute.
We encourage you to find out if your child's school is using Bark for Schools to help protect students on their school-issued accounts. You can also reach out directly for more information or to request that one of our Bark for Schools team members speaks at your child's school.
If you're an administrator, we invite you to get in touch with us to learn more about how Bark for Schools can help protect your students. We can also provide additional resources to help you host a Parent Tech Night to educate parents and guardians about digital dangers.
Is Bark Currently Hiring for This Project?
We appreciate your interest in helping us with this work, but our Special Projects Team is not looking to expand at this time. If you'd like to help combat online predation, we recommend donating time and/or resources to organizations like NCMEC and RAINN.
To join the broader Bark Team, be sure to check out our LinkedIn page so you can be the first to know when we're accepting applications.
What Is Bark's Relationship With Law Enforcement?
Bark has been working with federal, state, and local law enforcement agencies for years in the course of our regular business, and our work with them on this project is an extension of that.
Is Roo a Member of Law Enforcement?
We aren't able to disclose whether or not Roo is a member of a law enforcement agency.
Why Was Roo Pixelated to Begin With?
We cannot disclose details, but we wanted to keep Roo's identity hidden as much as possible over the course of a then-pending legal case. You can read more about her story here.
What Happens to the Predators You've Encountered?
Bark has been working with federal, state, and local law enforcement, but we're unable to comment on any pending or active cases.
Can I Start A Project Like This in My Hometown?
The Special Projects Team operates in partnership with law enforcement at the federal, state, and local levels. Due to the nature of Bark's work and our unique relationships with these organizations, the ordinary citizen would not be equipped to recreate this project from a legal, technical, or administrative standpoint.
Because of this, we strongly discourage people from attempting undercover activities with potential online predators. Not only could it be considered a form of vigilantism, but it's also highly dangerous. Furthermore, without direct guidance from law enforcement, there's a chance that any evidence obtained on your own may not be admissible in a court of law. There's a highly specific set of circumstances that allow us to do what we do, so we ask that you not attempt to replicate our work.
Help Protect Kids Online
It can be overwhelming to acknowledge that the threat of child predation exists online — let alone in your own community. But it's important to remember that even the smallest actions can make a big difference. By learning all you can about how predators operate and what you can do to combat them, you can help strengthen your community against the worst of the digital world.
About Bark
Bark is a comprehensive online safety solution that empowers families to monitor content, manage screen time, and filter websites to help protect their kids online. Our mission is to give parents and guardians the tools they need to raise kids in the digital age.