Combat Child Predators — Here Are 8 Ways You Can Help
**This blog post was updated on April 21, 2021.**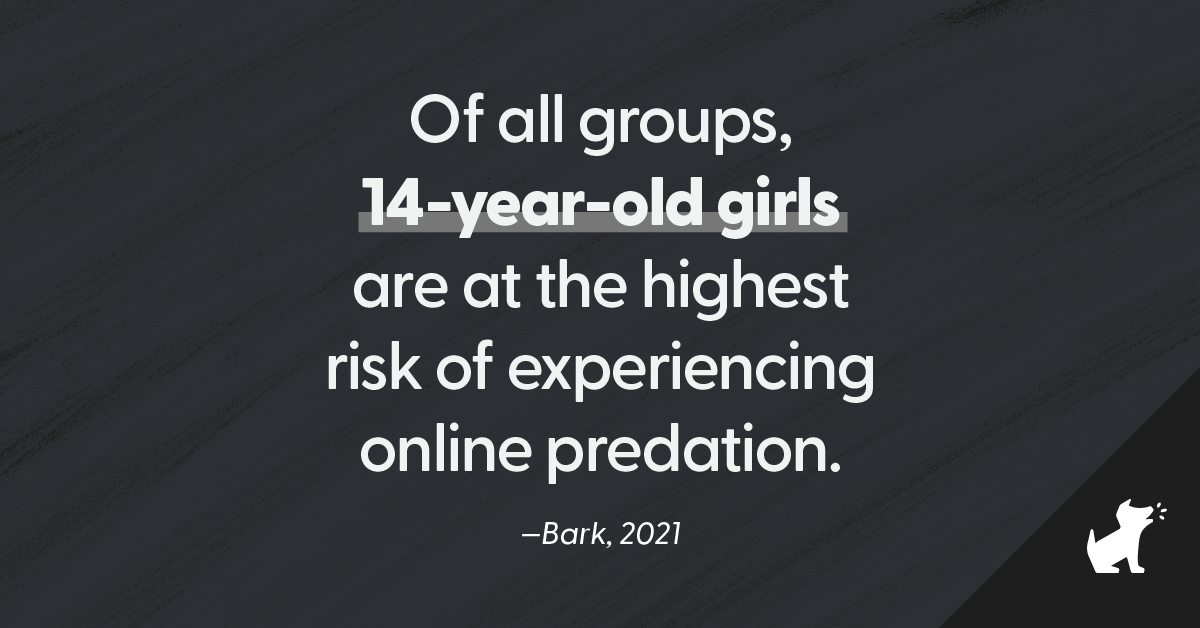 Child predators are harming kids at absolutely staggering rates. About 1 in 4 girls and 1 in 13 boys is sexually assaulted during their childhood. Every 9 minutes, evidence of child sex abuse is corroborated or confirmed. Each online predator has — on average — 250 victims. These stats can be incredibly hard to comprehend, and may even make you feel hopeless. But there are concrete steps you can take to help keep your child (and those in your community) safe.
These are just a few actionable suggestions we suggest for anybody who's ready to make a difference.
1. Let Your Child Know They Can Come to You for Help
Every parent hopes that if their child encounters an online predator, their child will tell them. But it's not always easy for survivors to talk about what they've been through — and these conversations can be especially difficult to have with a close family member. It's important to make it clear to your children that they can always come to you. They need to know that you will love them, support them, and help them through this incredibly painful experience. We put together this resource for how to support your kid after sexual violence.
You should also make sure that your children know about the Childhelp National Child Abuse Hotline. This hotline is a lifeline for kids who aren't ready to share what they're going through with someone they know personally. Professional crisis counselors are available 24 hours a day and 7 days a week in over 170 languages — all a child has to do is call or text 1-800-4-A-CHILD (1-800-422-4453) to receive confidential support. The hotline also offers crisis intervention, information, and referrals to thousands of emergency, social service, and support resources.
2. Learn More About Sexual Abuse
Whether or not you or a family member has experienced sexual violence, becoming more educated about the issue can help you become a better advocate for survivors. Check out the Rape, Abuse & Incest National Network (RAINN) to learn about safety, prevention, and recovery. You can call 800-656-HOPE (800-656-4673) to get help 24/7 from RAINN — or even volunteer to work for the hotline yourself.
3. Learn How to Report Suspected Child Predators
If you suspect that your child (or another child in your life) is being targeted by a predator, you might not know what to do. Contacting the National Center for Missing & Exploited Children is a great way to report suspected child predators and any suspicious activities around the clock through its CyberTipline at 1-800-THE-LOST (1-800-843-5678). You can also get in touch with your local FBI office or call 1-800-CALL-FBI (1-800-225-5324) to report potential abuses and fill out an internet crime complaint at any time.
4. Contact Your Representatives
One of the most unfortunate realities we've uncovered while working on this project is that the laws for combatting online predation have not kept up with the ways predators use technology to abuse children. To help close the gap, ask your local, state, and federal lawmakers to push for harsher punishments for perpetrators who transfer obscene material to minors. Support programs in your area that provide services to survivors and their families. Call your Congressperson and ask them to fund programs that hold perpetrators accountable. If you aren't sure what to say, you can use the following script:
"As a concerned constituent, I'm asking [REP/SENATOR] to help ensure programs that reduce online sexual violence against children are funded. I'd also like [REP/SENATOR] to support legislation that increases punishment and/or raises the sentencing minimums for perpetrators of online sexual violence against children."
5. Share Other Helpful Resources With Your Community
It can be overwhelming to try to learn everything there is to know about every social media platform, device, and teen trend so that you can help keep your kid safe. But you don't have to do all of the research on your own! The Bark Blog has covered online predation extensively — including:
Our blog will give you timely updates and explainers on what parents need to know to help protect their kids on platforms like Instagram, Snapchat, and more. You can also use the Barkomatic to learn how to set up parental controls on all the games, apps, platforms, and service providers your child can access. Pass along these helpful guides to the parents in your community to help everyone stay up-to-date.
6. Use Bark With Your Own Family
If you're worried about who your child is talking to online, you might insist on looking through their devices on a regular basis. But spot-checking your kid's phone can be tedious and ineffective. Having a system in place to do all the screening for you can help keep your child safe. Bark detects signs of online predators — in addition to sexual content, cyberbullying, depression, threats of violence, and more — so that parents can know what's happening across texts, email, YouTube, and 30+ apps and social media platforms. Bark also offers screen time management and web filtering features that allow families broader protection against potential online issues. If you feel that Bark is an appropriate solution for your family, sign up for a free, one-week trial of our award-winning monitoring service.
7. Contact Your Child's School About Bark for Schools
Online predation doesn't only happen on social media or over text messages. Schools across the country provide students with online accounts, and the same tools kids use for homework can be used by child predators. At Bark, we know all too well about how predators can contact students through their school-issued accounts. Using the same technology for monitoring personal accounts, we offer our Bark for Schools product completely free to all K-12 schools and districts in the U.S.
Bark for Schools monitors school-issued accounts on G Suite and Office 365 so that schools can detect potential threats like online predators, cyberbullying, suicidal ideation, and more. For some kids, school account monitoring is the only online protection they receive. Talk to your school administration about Bark for Schools so they can better protect your children from digital dangers.
8. Join a Facebook Group for Parents
Parenting in a Tech World is a private Facebook group that helps parents navigate the ever-changing landscape of raising kids in a digital world. This community provides an invaluable space for parents to support each other if they discover that their child has experienced predation online. If you'd like to go a step further, consider applying to be a part of our team through our ambassador program, Bark Across America.
We're Grateful for Each One of You
Whether you try out every single suggestion on this list or just one or two of them, we're so thankful for your passion for helping make a safe world for kids. Every small step can lead to real, big change, and we're glad to be working beside you toward this noble goal. If there's anything else that we haven't addressed here, or if you have any other questions, please feel free to email us at help@bark.us. Thank you, again.
The Bark Team
About Bark
Bark is a comprehensive online safety solution that empowers families to monitor content, manage screen time, and filter websites to help protect their kids online. Our mission is to give parents and guardians the tools they need to raise kids in the digital age.