MyLOL: Is the Dating App Safe for Teens?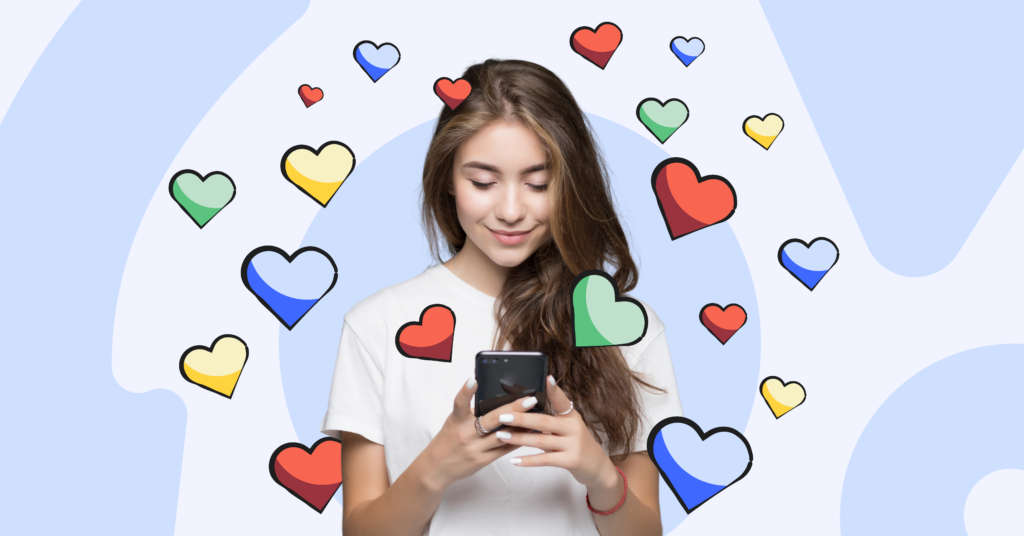 Being a teen can sometimes feel lonely and isolating. In the digital age, however, new friends and connections are seemingly just a click away. This means more and more teens are turning to social networking sites and dating apps to make connections every day. One of the most popular? An app called MyLOL.
While your teen or the MyLOL website may tell you that it's engineered to be a safe space for young people, dangers loom underneath the surface. Read on to learn more about what MyLOL is, if it's a safe space for your teen, and how you can talk with your teen about online dating apps.
What is MyLOL?
Mylol brands itself as the No. 1 teen dating site in the USA, Australia, the United Kingdom, and Canada. The website claims to have over 1 million teenagers 13–19 years old from around the world who are happy to chat and form a connection. 
At the time of writing this article, the MyLOL app is no longer available for download on the Apple or Google Play app stores. However, teens (or anyone for that matter) can make a profile on the website and begin interacting with other users in a variety of ways.
Here are just a few of the things you can do on MyLOL
Share your profile. Users can customize their profile with pictures, sexual orientation, quiz questions, videos and interests. You can browse profiles based on your preferences and send "friend requests" to people you want to get to know.
Chat in groups. There is a large user-wide group where everyone can chat on various topics. This is a fun way to come together with others and talk about similar interests.
"Shout" or write on your wall. Express yourself by posting anything from random thoughts to photos (pending approval). Users can filter their news feed to show updates from the friends on their list or people in their area.
Upvote popular users. This is a way of making some members more visible. You can decide if a person deserves to be on the "Popular members" list and appear on the homepage.
Message people privately. Talk directly with other users on a one-on-one basis.
Is MyLOL safe?
Despite the idea that MyLOL should be a safe place for teens 13-19 to socialize without worrying about adults, a quick Google search will pull up pages of poor parental reviews and harrowing news stories.
These are just a few of the dangers of MyLOL
Fake profiles. While MyLOL is set up for teens 13–19, it's easy to bypass this barrier simply by entering a fake birthday and photo. There is no age verification system, so there have been multiple reports of users far older than 19 joining the platform and preying on young teens. 
Unmonitored private messaging. Even if users are in the authorized age range, parents note that the content of private messages often turns sexual and inappropriate quickly. While you can block profiles if they send you inappropriate content, often, the damage is already done.
Sexual and inappropriate photos. MyLOL maintains that it monitors all uploaded images for nudity, sexual and inappropriate content. However, many users note that this doesn't stop hundreds of suggestive photos from being used on the platform. 
Upvoting and bullying. Much like the bygone days of "hot or not" apps, the cutthroat method of upvoting certain users based sheerly on their profile can be demeaning and disheartening for teens that are downvoted. Plus, multiple reviews and news stories have noted bullying often runs rampant in chat groups and private messages.
Talking to your child about dating apps and internet safety 
Whether it is MyLOL or other dating apps or platforms, at some point, your teen is likely to test the waters of online dating. It's essential to come from a place of compassion and concern, not judgment when talking with them about the dangers of online dating. Emphasize how many people aren't who they seem online and that they can come to you anytime if things start to feel weird or unsafe. 
How to Protect Your Child
Beyond chatting with your child, Bark is here to help you monitor potential threats to your child and let you know when they have been exposed to potentially harmful content.
Bark can help alert you when your child creates a MyLOL account, and it can even help you block it altogether. Explore all of your options with Bark and start your free trial today.
About Bark
Bark is a comprehensive online safety solution that empowers families to monitor content, manage screen time, and filter websites to help protect their kids online. Our mission is to give parents and guardians the tools they need to raise kids in the digital age.