What is OnlyFans? Here's What Every Parent Needs to Know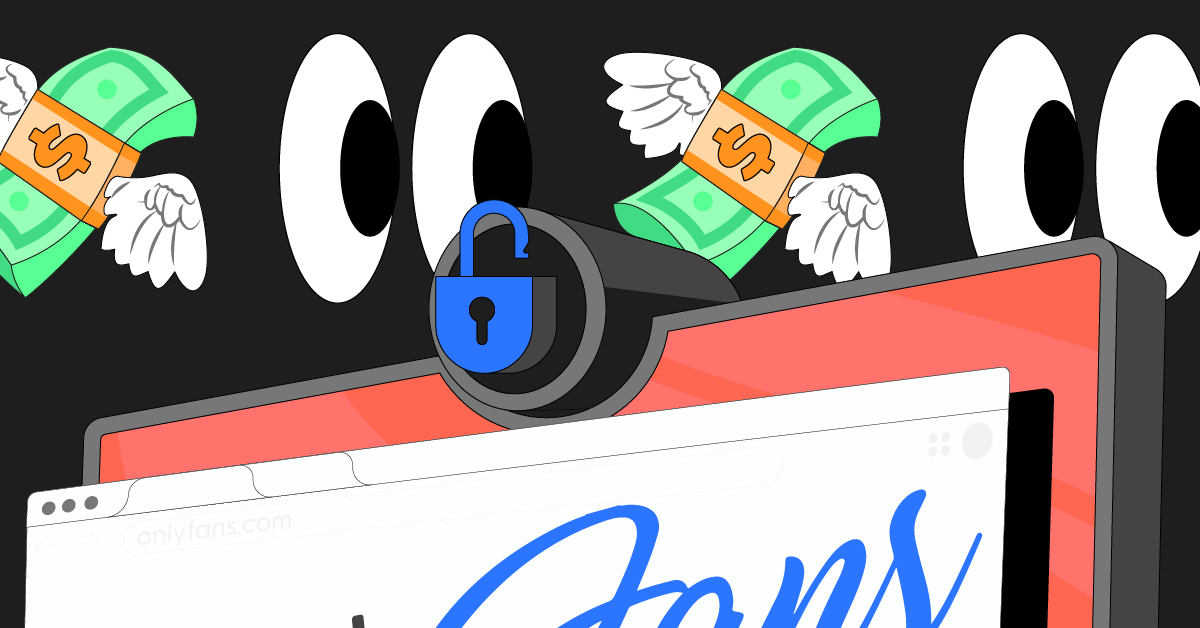 For our generation, the dream of becoming famous meant growing up to be an actor, singer, or sports star. Today, the height of celebrity for kids means becoming a popular YouTube or TikTok influencer, sharing their personality with the entire world.
Our society has shifted in terms of what we value in content, as well as the intimacy that social media affords us. While this can be a good thing — think Zoom in a pandemic, Facebook groups for advice — it can also present new dangers like OnlyFans. What is OnlyFans? What is OnlyFans used for? It's a website with pornographic content that every parent needs to know about right now.
What is OnlyFans?
What is OnlyFans used for? If you're on social media, you probably follow people you like. Maybe they're funny or take great photos. They could be famous musicians, comedians, or models. Now, imagine instead of following them for free, you could sign up to pay them a monthly fee to view special posts and extra content — often sexual content. This is basically what OnlyFans does.
"Fans" subscribe to the "creators" they want to follow, and "creators" make money by providing videos to them. As of March 2021, more than 120 million users and 1 million creators are active on the platform. A primary driving factor for creators is the fact that the company allows them to keep 80% of the money they make. There's even an interactive tool that allows creators' imaginations to run wild by estimating just how much they could earn by starting an account. Young people can be lured by the potential of six-figure salaries the more followers they have.
Sexual Content on OnlyFans
While lots of different types of creators use the platform (like make-up artists and musicians), OnlyFans is almost exclusively known for its sexual content. Pornography is allowed and prominent among its creators, many of whom are sex workers. Creators can upload videos they've filmed or they can broadcast live to their fans. They can also choose to provide their content in a subscription or pay-per-view model. Some of the most popular creators can make tens of thousands of dollars each month.
Can Kids Use OnlyFans?
Officially, you have to be 18 or older to sign up for an OnlyFans account. To subscribe to pages as a fan — even free accounts — you're asked to add a credit card. While this may seem like a barrier for many kids (though not all), a quick perusal of their approved payment methods reveals a flaw. It turns out that some prepaid Visa cards can be used in place of a credit card. This means that a gift card from last year's birthday haul could be used to bypass the age restrictions, allowing kids to see all kinds of inappropriate content.
To become a creator on OnlyFans, on the other hand, the verification process is more intense. This makes sense because creators will be making money from their content, which could include sexual activity. One big barrier is that you have to connect a bank account to receive payment. Then, to confirm your age, a third-party company takes a picture of your face. This will have to match to a form of ID you upload like a passport or driver's license. As you may guess, this doesn't mean that it's impossible for minors to create an account, however. Fake IDs are easily created with Photoshop or obtained elsewhere.
What Is OnlyFans in Pop Culture
While OnlyFans consists of primarily amateur creators, the site is buzzworthy enough to have attracted the attention of many celebrities. Cardi B has an account, as do Aaron Carter, Amber Rose, DJ Khaled, and more. Some are NSFW (not safe for work), while others aren't. Part of the appeal of celebrities having OnlyFans accounts is that fans get exclusive access to their lives that casual followers (say, on Twitter or Instagram) don't get.
A more controversial issue on OnlyFans is when former child stars create accounts. When Disney star Bella Thorne joined in 2020, she quickly made $1 million after just a single day on the platform. More recently, the rapper Bhad Bhabie (you may remember the "Cash Me Ousside" meme from a few years back) shattered Thorne's record. She topped $1 million in just six hours. Bhad Bhabie created her account just days after turning 18, which prompted an enormous debate on the internet. Some consider it too near to predation, especially given how many people were counting down to her debut and encouraging her to join the platform. Others praised her for her entrepreneurial spirit. Regardless of one's feelings, though, it's clear that young people all over the world may see joining OnlyFans as a way to make quick money.
Potential Dangers for Kids As Fans
OnlyFans's reputation on the internet makes it a go-to destination for porn, and not just any porn — often celebrity porn. Because of this, kids could be curious and seek it out as a way to view sexual content. Depending on how old they are, this may be inappropriate for them. Like sending nudes, watching porn can be a difficult subject to talk about, but it's important that your child knows your family's values.
What Can Happen If Kids Become Creators
Another danger is the potential trauma and exposure kids can face if they become creators. As we discussed earlier, technically kids are forbidden from joining. But its popularity is rising, as kids discuss it on TikTok — they even refer to it as "OF" for short. If kids do manage to find a way to do it, they'll be able to post photos or videos that potentially millions of strangers could see. They could also be contacted by other OnlyFans users, which could lead to predation, sextortion, and more.
Kids may think they're smart enough to just post photos and make easy money, but there are people who would be willing to take advantage of kids in this situation. The dangers are multiplied if a kid is creating without their parent's knowledge, because they may feel they can't turn to them for help. Also, creating NSFW content for money may also affect a child's self-esteem and sense of self-worth in ways that could have long-lasting effects. Finally, in some states, the content kids create could be considered child sex abuse material — even if they make it themselves — according to some states' laws.
What Is OnlyFans: How to Talk About OnlyFans
So, at the end of the day, what is OnlyFans? It's a website that's definitely not for kids. If you're concerned that your children may know about it, talk to them and see what they've heard about it at school or from friends. One way to bring up the subject is to ask if they know about any celebrities that use it. Then, you can use this as a way to discuss your family's values about online privacy, sexual content, pornography, predators, and more.
The trends in social media and technology are always changing, and the best way to keep ahead of the game is to have regular, honest, and frank conversations with your kid.
About Bark
Bark is a comprehensive online safety solution that empowers families to monitor content, manage screen time, and filter websites to help protect their kids online. Our mission is to give parents and guardians the tools they need to raise kids in the digital age.