**This blog post was updated on May 6, 2022.**
Though sometimes it's hard to believe, there's more to the internet than just funny cat videos, viral TikToks, and memes. There's a whole world of wholesome, good-for-you online resources that children can take advantage of both in and out of school. And while you might now always love the idea of your kids spending too much time on their devices, these sites will help them keep learning. They may even have fun while they do it! Here are some of the best educational websites for kids.
Educational Websites for Kids 4–6
The Starfall Education Foundation created this website to provide children with interactive games that encourage exploration and play. Each activity is research-based and aligns with state standards in English, language arts, and mathematics.
ABCmouse offers more than 9,000 animated activities, games, books, songs, and puzzles. ABCMouse's progress tracker allows you to see at a glance what subjects your child is learning.
Your child can interact with characters from their favorite books and television shows on PBS Kids. They will enjoy learning the "Word of the Week" and watching short clips of popular cartoons such as Curious George and The Cat in the Hat.
Based on the TV series, this site combines a comprehensive science curriculum with distinct visuals, intriguing plotlines, and familiar characters. After each episode, your child can see kids just like them experiment with these science concepts!
Funbrain has been recognized as a leader in free educational games for children for over two decades. Trusted by parents and teachers alike, Funbrain aims to expand your child's math, reading, problem-solving, and literacy skills.
Kodable makes it easy for you and your child to work together as they learn the basic principles of computer science. Over half of elementary schools in the U.S. use Kodable to teach students everything from problem-solving to JavaScript.
No need to travel to one of the Smithsonian's zoos or museums! This website brings your child everything from live video of the National Zoo to the Smithsonian Learning Lab.
Educational Websites for Kids 7–9
While most adults didn't use digital technologies until they were older, computer skills have become an important part of learning for kids. That's why the MIT Media Lab created Scratch, which helps young people learn to think creatively and reason.
Despite what its name suggests, this site offers a lot more than just fun facts. Cool Kid Facts gives your child access to educational videos, pictures, quizzes, and infographics. They can use these to learn about geography, history, science, and even the human body.
This NASA project covers a wide range of topics including weather, climate, atmosphere, water, and energy. It also explains how connected different aspects of the earth's climate are by showing the impact that one has on all the others. In addition to games, activities, and videos, your child can learn more about green careers, too.
This interactive website allows your child to see the ins and outs of the U.S. government. It takes a series of learning adventures with none other than Benjamin Franklin. It even has a glossary of all the terms that kids need to understand how our government works.
Music enthusiasts will love all that Classics for Kids has to offer. It will teach your child about the orchestra, introduce them to famous composers, and even help them compose music.
Say goodbye to boring math worksheets. With Cool Math 4 Kids, lessons and quizzes give children the math skills they need as they play fun and interactive games.
Ask Dr. Universe is a science-education project from Washington State University. Kids can send Dr. Universe any question they may have about history, geography, plants, animals, and more. Dr. Universe also has several videos that explain things like why the ocean is salty and why feet smell.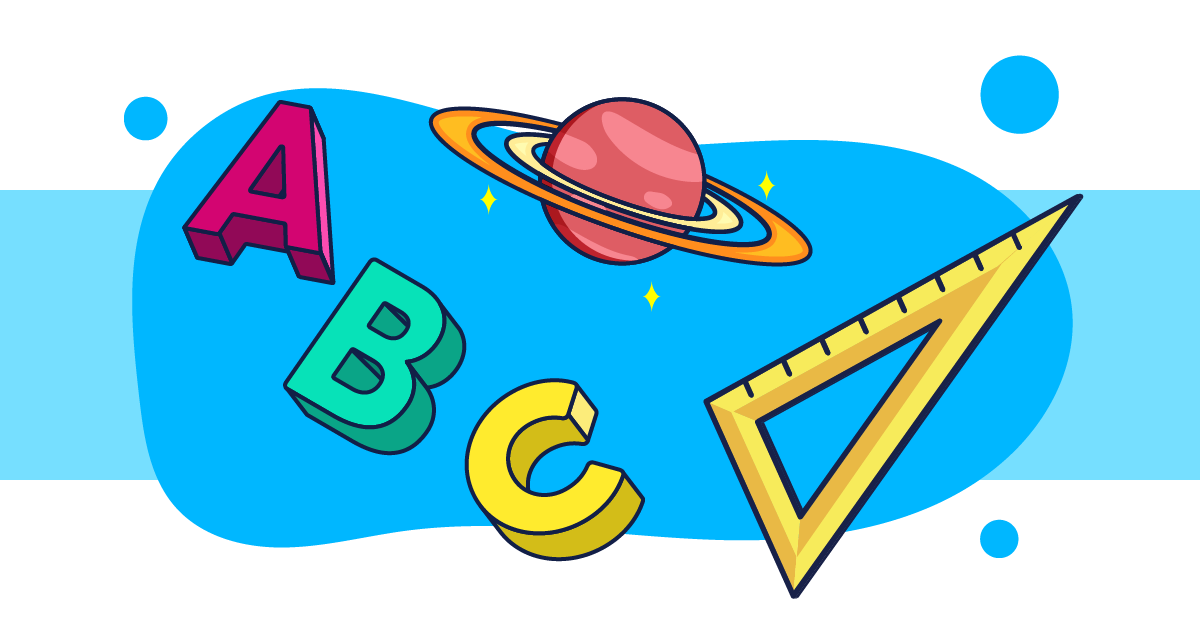 Educational Websites for Kids 10–13
At some point, what's happening here on Earth just isn't enough to keep kids interested. When it comes to outer space, NASA's got you covered with the NASA Kids' Club. In the Kids' Club, your future astronauts can take on missions that will teach them firsthand what it's like to be in space.
As kids start to learn about the world around them, it can be challenging for parents to keep up with their curiosity. Luckily, there's National Geographic Kids. This site is great for parents and kids to sit together and watch videos, play games, and learn about their favorite animals.
For any tween interested in becoming a "numismatist" or learning about how coins are made in the U.S., the United States Mint is a great resource. Your child can play games, learn fun facts, and find out how to turn coin collecting into a hobby.
From rainbows to tsunamis, meteorologist Crystal Wicker breaks down the fascinating world of weather. Head over to Weather Wiz Kids to learn everything you've wanted to know about extreme weather, including safety tips, experiments, and even weather jokes.
The National Gallery of Art's interactive site for kids offers your tween an entertaining introduction to art and art history. After learning about each topic, your child can tap into their creative side and become an artist themselves.
Kids Think Design explores careers in all types of design. Your child can learn through interactive projects and real-world examples of how design is implemented into our everyday lives.
This educational website hosted by the Smithsonian Museum of Natural History takes a deep dive into ocean life. Tweens can explore the ocean's many creatures and ecosystems while learning more about how to get involved in conservation.
Educational Websites for Kids 14–17
As your child approaches high school, they are presented with many opportunities. This includes earning a driver's license, taking AP courses, and applying to college. Brainscape offers flashcard decks for every subject, entrance exam, and certification imaginable.
Older kids have more advanced interests, and HowStuffWorks provides their minds with more nutritious brain food. Because the topics are relevant to their actual lives, it helps them to see their classroom lessons applied in the real world. They even have a page with recommended podcasts that your teen can listen to on the go.
Located in San Francisco, the Exploratorium is a public learning laboratory that examines the world through science, art, and human perception. The Exploratorium's website brings a taste of the museum experience right into your home.
The Theta Music Trainer offers a series of online courses and games for ear training and music theory. Whether your child is a beginner, intermediate, or advanced musician, they will find a variety of exercises to sharpen their skills.
Filing taxes and paying rent are responsibilities that teens won't have to worry about for many years. But understanding finance early will give your kids a leg up as they enter adulthood. Banzai exposes students to real-world financial dilemmas to teach them the importance of smart money management.
Whether your kid is an aspiring doctor or just trying to pass their anatomy class, Innerbody helps them explore the 11 body systems in depth. With interactive models and detailed explanations, this website will help them learn more about the mechanics of the human body.
Founded by teams at Harvard and MIT, edX is a global nonprofit that is transforming traditional education by removing the barriers of cost, location, and access. Every course is completely free and is provided by schools like Columbia, Brown, and Cornell.
Help Keep Your Kid Safe Online
Creating healthy online experiences allows families to share their interests with each other, and educational websites for kids are a great way for them to learn how to be responsible digital citizens. Plus, Bark can help you keep your kids focused and on task when they're online. You can block access to everything but educational websites during the school day and during homework time. When they're done, you can switch their screen time rules to allow for some downtime.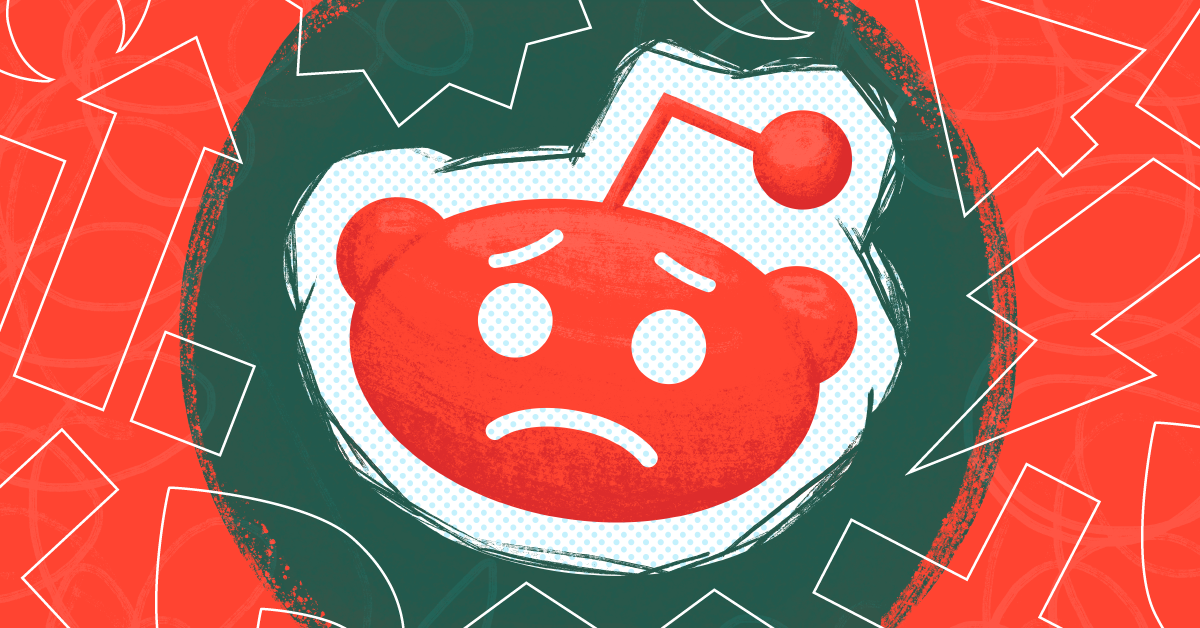 **This blog post was updated on August 6, 2021.**
What is Reddit exactly? Even if you're not familiar with Reddit, you've probably at least heard of it. Reddit is the fifth-most visited website in the U.S., in the same company as web giants Google, YouTube, Facebook, and Amazon. Its never-ending stream of content draws kids and adults alike to the platform — but is Reddit safe for everyone?
In this post, we explain what exactly Reddit is (for a modern website, its interface can be a bit overwhelming!), why kids like it, and the potential dangers it poses for children.
What is Reddit?
Put simply, Reddit is an enormous message board composed of (literally) millions of smaller message boards that cover any topic you can imagine — from TV shows, sports teams, and movies to dogs, .gifs, and politics. On these specialty boards, which are called "subreddits," content rallies around the theme. For example, the subreddit about dogs (which is written r/dogs) will only feature content on that topic.
Community members are known as "Redditors," and they can submit content (everything from text and links to articles, images, or videos) to these subreddits. As a result, Reddit has become an enormous content machine. When you post something on Reddit, other people have the opportunity to "upvote" or "downvote" it. This crowdsourcing ensures that the most popular content rises to the top — for better or worse.
What Is Reddit Used For?
Reddit is referred to as "the front page of the internet" for good reason. Every hour there's a tidal wave of fresh, new content, and people add to it around the clock from all over the world. All of the top-performing posts from the subreddits you follow appear on your homepage. Think of it like a Facebook feed, but populated only by the things you really care about.
Kids can follow niche subreddits for information they can't find anywhere else. Also, Reddit is a gold mine for humor and memes, so it's no wonder kids are so tuned in. Links and images on Reddit often end up a few days later on popular sites such as Buzzfeed. In this way, the platform is a sort of seeding ground for cultural trends. Kids who spend time on Reddit are often aware of the next big thing before it becomes a sensation.
How to Block Reddit with Bark
From your dashboard, find your child's profile.
Select Settings.
Choose Parental controls.
Review the rule sets you've scheduled.
Scroll down until you see Screen time rule sets and select the rule set currently applied.
Toggle Reddit to Blocked.
Repeat these steps for any other screen time rule sets you've scheduled.
You're all set!
Is Reddit Safe? The Dangers of Reddit
Reddit gets hundreds of millions of visitors to its site each month, the majority of whom are adults. Because of this, there are two primary things parents should take note of. First, like other social media sites, there's the potential for adult sexual predators to strike up relationships with unsuspecting kids and begin privately messaging with them.
Second, Reddit is a site made by and for adults, and as such, there's an incredible amount of inappropriate content. While there is some moderation, the sheer volume of content means that almost anything can be found, including pornography, violent material, hate speech, and suicide tips.
Reddit also has a group chat feature, which can expose the members of the chat to potential cyberbullying or other unwanted content. This is not necessarily a private DM between friends, but it can be used to connect anybody on the platform with other people — whether they know each other or not. A user can type in a string of random usernames and instantly begin a private conversation with those people.
The platform also briefly rolled out an update that actively encouraged people to connect with strangers based on similar interests, but the public outcry about the potential dangers this could pose led Reddit to stop offering this feature. But it may come back. "We've made the decision to disable Start Chatting so we can reassess our rollout plan and evolve the product to meet the needs of our community," a spokesperson for the platform told The Verge.
This all brings us back to our original two questions, "What is Reddit?" and "Is Reddit safe?" Giving your child access to Reddit is like giving them access to everything on the internet — the good, the bad, and the ugly can all be found in this one place. Even if your kid is only looking for cat photos and SpongeBob memes, there is ample opportunity for them to be exposed to dangerous content. Fortunately, Bark can monitor your child's submissions, comments, and private messages on the platform. This includes replies to their comments, which come in as private messages.  We're working on being able to monitor group DMs.
Whether you're brand new to Bark or your family's been using our monitoring service for a while, getting a Bark alert can be scary. As a parent, you always want to do what's best for your child. But it's not always easy to know exactly what that looks like! And while the circumstances of every potential issue may differ, there are a few ways to make each one easier to handle.
To begin, it's helpful to know what to expect from the app. When an alert comes through, you'll receive a notification with the category (such as Cyberbullying, Depression, or Self-harm) along with a snippet of the actual conversation. This will give you some context for what your child is dealing with, as well as how severe and urgent it is. You'll then be able to decide on what should happen next.
It's worth noting that not all alerts mean that your child is in serious danger. Plenty of parents are alerted to online behavior or activities that are not necessarily dangerous but show that their kid could use some guidance in a certain area. You might also get alerts to conversations where it's not your kid who is struggling, but their friend. This provides a wonderful opportunity to share how to be there for others when they need help.
It's also good to remember that, even if an alert is more serious, you're never alone! You can always reach out to our trained team of Family Online Safety Specialists who can talk you through the process and connect you with the resources you need. In the meantime, here is some guidance on what to do when you get a Bark alert.
Understand the Issue
Bark sends alerts for anything ranging from profanity and cyberbullying all the way to suicidal ideation and sexual grooming. So depending on the alert, you may be confused or even frightened, especially if it catches you completely off guard. Whenever possible, you'll also want to do everything you can to learn about the issue that is challenging your child. If they are sexting, you might read about age-appropriate sexual curiosity. If your child is depressed, seek guidance on how to help them.
Another thing to consider is that some apps — Snapchat and Instagram in particular — remove some of their users' information before it gets to Bark, including names. This can make it hard to know who is saying what in the conversation that generated your alert. But our specialists are always standing by to help you understand exactly what you're looking at so that you can handle the issue effectively. You can also reach out to them for advice on how to approach anything from self-harm to pornography to fighting at school.
Growing up in the digital age can be messy and complicated. But by taking the time to understand what your child is going through, you'll be in a much better position to help them overcome it. The Bark Blog is an excellent resource for parents looking for guidance on how to help keep their kids safe both online and in real life.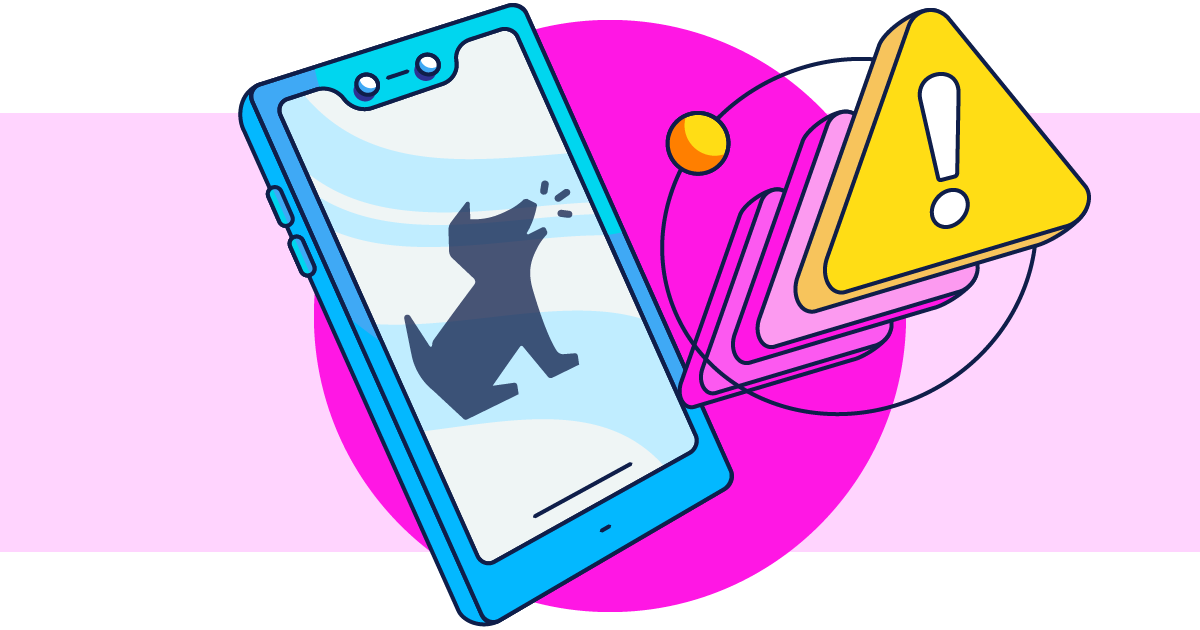 Talk to Your Child
Many parents have told us they get a lot of value out of Bark alerts because of the important conversations they spark. Often times, parents don't know there's an issue until Bark sends them an alert, and although these moments can be scary, they provide opportunities for potentially life-changing lessons.
It's also a good idea to keep the conversations going. While some issues are rare, others are not likely to disappear overnight. Cyberbullying, depression, and sexual content might be recurring challenges that require regular check-ins with your child to make sure that they're not upset, upsetting others, or using their devices inappropriately. By reinforcing good digital citizenship practices, your child will learn how to avoid many of the pitfalls of the online world on their own.
Get Help If It's Urgent
While many issues are best managed with informed and ongoing discussions about digital safety, there's not always time to talk things over. Some alerts are time-sensitive and serious enough that you should reach out for help immediately. If you're alerted to something like a suicide note, an imminent threat of violence, or a conversation with a sexual predator, call the police, your child's school, or anyone else who is appropriate given the circumstances.
Additional Resources
It's not easy to learn that your child might be struggling, but with the right support and guidance, you'll be able to handle any Bark alert. For more perspectives on parenting in a tech world, join our private Facebook group, where you can gain insight from the real experiences of parents all across the country and post questions that you need to have answered. Knowing is half the battle, and parents who would like to be alerted to potential issues on their child's online accounts can !
For more information about what your particular alert means and what you should do about it, you can reach out to our team of Family Online Safety Specialists at help@bark.us. You may also find the following resources helpful:
American Foundation for Preventing Suicide
National Institute of Mental Health
National Center for Missing & Exploited Children
How To Talk to Your Kids About Bark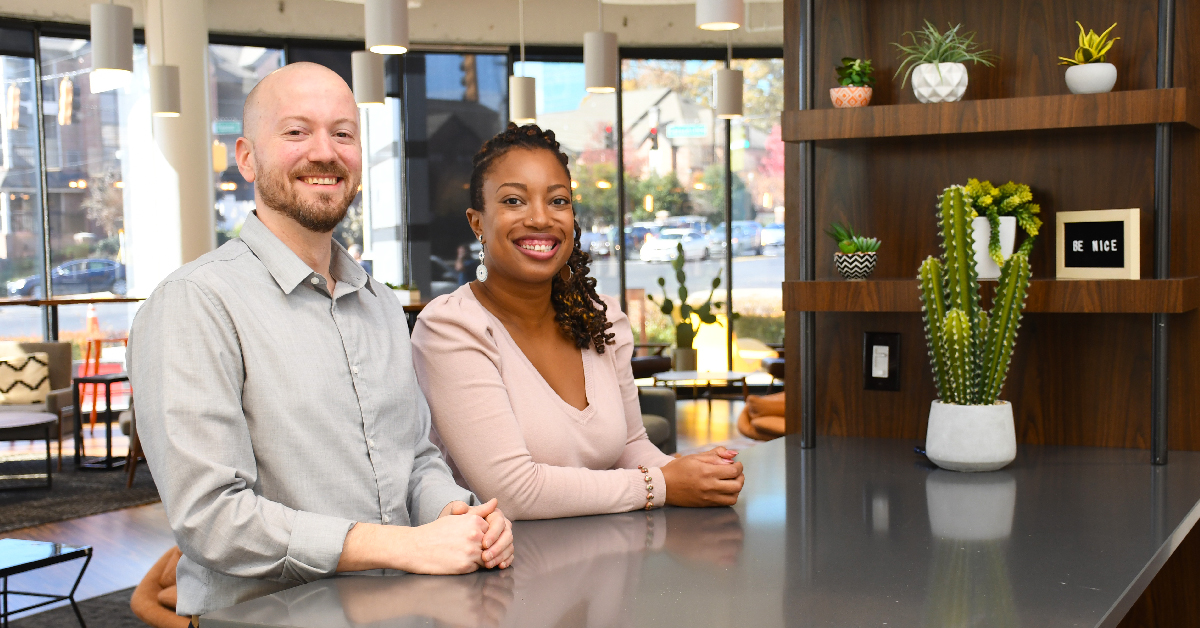 Parents love our Bark for Families service, but many people may not know that there's an entire other half of Bark — our community-focused initiative, Bark for Schools. And they also may not know that it's entirely free. K-12 public and private schools have access to no-cost monitoring of their school-issued G Suite or Office 365 accounts as well as comprehensive web filtering to help school safety agents keep children safe.
We offer Bark for Schools at no cost as a way to give back to our communities and to help keep children safe. In 2018, after the tragic Parkland shooting, we realized that we had the resources to provide our services to schools in a way that keeps them from spending thousands of dollars each year to protect their students from the worst dangers of the online world.
Led by Senior Vice President Jeff Reistad, the Bark for Schools Support Team partners with schools and districts to help them navigate our suite and apply it to their student safety solutions. Responsible for communicating and working with schools to onboard and provide support, they also develop guides, conduct webinars, present to new schools, and oversee the Online Safety Center for Excellence program.
To give you an idea of just how dedicated our Bark for Schools Support Team members are, we sat down with our school safety managers and talked about what drives them, the power of our product, and more.
Featured in this interview:
Brian Richards, Director of School Safety
Renee Abrams, School Safety Manager
What's something school safety agents may not know about Bark for Schools?
Brian: They may not know that we're truly passionate about changing the course of student protection. We eat, drink, and breathe Bark for Schools, and we are constantly discussing how we can better protect students across America.
Renee: I think most schools don't realize we're more than just a service provider — we are first and foremost advocates for child safety. The Bark for Schools Support Team wakes up each day driven with the same desire as teachers and administrators, and that's to give students the tools they need to be great.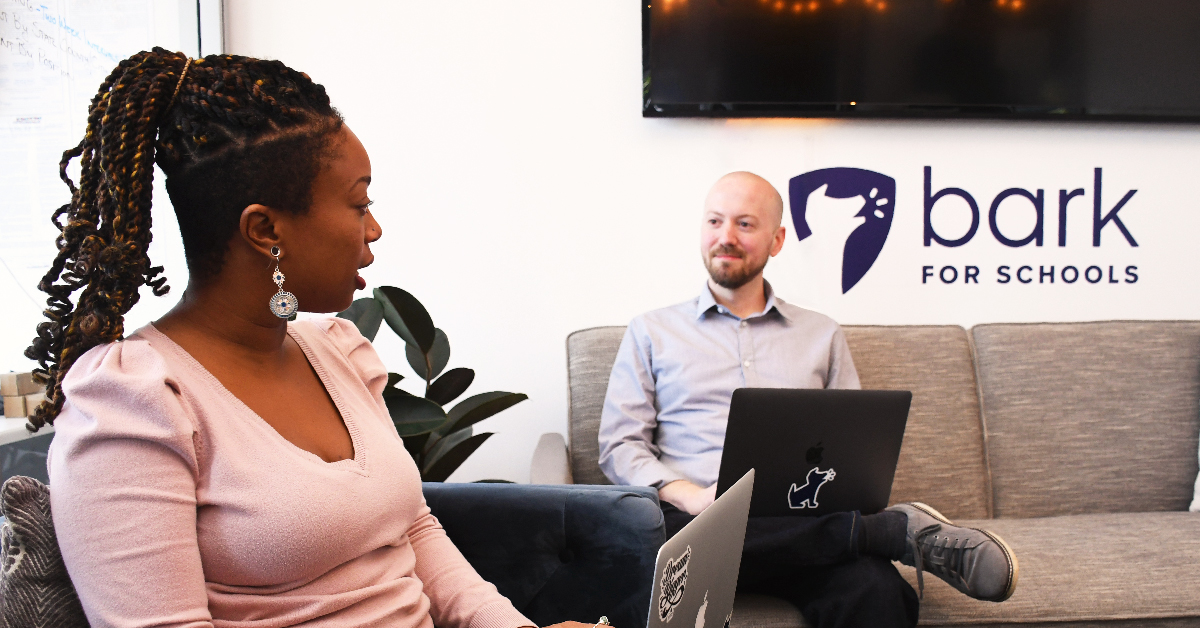 Tell me about a time you knew you were really making a difference when helping a school.
Brian: When I got my very first call from a school, they told me that they were able to help a student that had been repeatedly cyberbullied (and physically bullied) for a long period of time prior to having Bark. The student had been expressing signs of depression and the school and family couldn't figure out why — he had good grades, friends, and hobbies. But occasionally, he would type depressive thoughts into a Google Doc and then delete them. Bark shined a light on the situation and the school was able to take action.
Renee: I'm new to the team, but I can already see the real difference Bark for Schools is making in the community. I was recently on a call with a new school, and though they are small and in a rural area, they experienced two suicides last school year. Hearing the administrator talk about the effects of those tragic student deaths and how relieved they were to have Bark help prevent future incidents was an 'aha' moment, for sure.
Why are you passionate about school safety?
Brian: When I first heard about Bark, I knew I had to be a part of the mission. Because I started over on the Bark for Families side, I saw a concentrated version of what schools were dealing with. This led me to want to help schools better navigate this digital battlefield. Being surrounded by a team of such impassioned individuals has inspired my desire to make the world a better place for students. The Bark for Schools Support Team works tirelessly, communicates conscientiously, and dreams daringly. I can say without reservation that all support team staff treat their role at Bark as a mission, not a job.
Renee: My passion for school safety stems from the belief that all children deserve to learn in an environment where they are safe and loved. As a former school teacher, I understand firsthand the difference having a safe and secure space makes in the lives of our kids.
What is your favorite school-themed movie and why?
Brian: It's got to be The Breakfast Club because it touches on so many areas and stereotypes that still ring true in schools today.
Renee: My favorite school-themed movie is (and will always be) Mean Girls. "On Wednesdays, we wear pink!"
_____
Bark for Schools is a free, fully CIPA-compliant school safety solution that will help school safety agents protect your entire school community. Schools can better understand how we're able to do what we do by reading our white paper, visiting our website, or emailing us at help@bark.us. Parents can enroll in our Parent Portal — also free — to receive alerts when school is not in session, and they can to monitor their children's personal accounts with Bark for Families.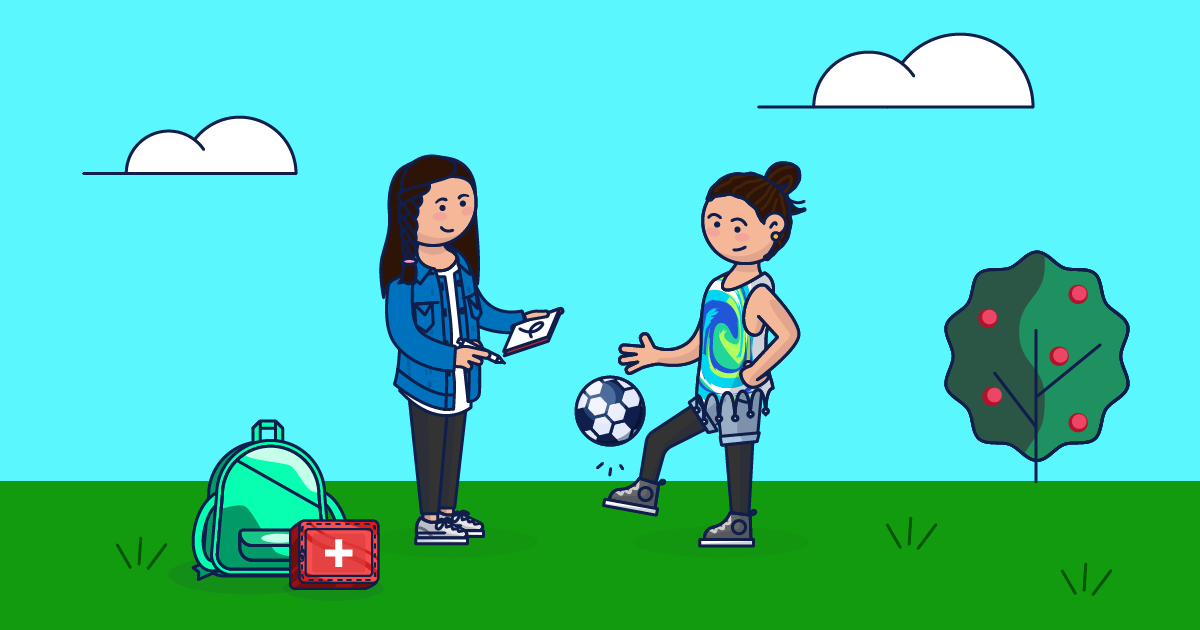 People sometimes talk about multiple food allergies in a vacuum: the cold stats, the punchlines, the stories from a friend of a friend. But for the kids who have them, what is life really like? There are 5.9 million children living with food allergies in the U.S. today, a number that's doubled since 1997.
I recently sat down with two young girls with serious food allergies to understand how it feels to grow up with them. Riley is 10, loves to read, and is a Harry Potter fan. Sadie, her sister, is 9, athletic, and a dedicated soccer player. Both girls share a nut and sesame allergy, but Sadie also can't have mustard, eggs, or dairy.
A Typical Day in the Life Of Someone With Multiple Food Allergies
Part of the difficulty of navigating life with allergies is not just avoiding eating certain foods (though that presents its own difficulties when it comes to nutrition labels and restaurants), but avoiding other people's food, too. Riley and Sadie are both touch-reactive, which means that even trace amounts of an allergen can affect them. For example, if a classmate had a peanut butter sandwich for lunch, didn't wash their hands, and touched Riley or Sadie's school supplies, there's a chance they might react.
So, each school day is punctuated with periodic breaks to help keep them safe. "When we walk in for the day, everyone in the class grabs a wipe and cleans their hands," Sadie said. "We do it again after snack, and lunch, and when we come back after recess." The class doesn't seem to mind, and the teachers are eager to keep their students safe.
Special event and celebrations can be harder, though. Both girls have to deal with the emotional stress from dealing with a world in which they're sometimes the odd kid out just because their bodies react to a few different substances. "Having to bring your own food every time gets a little tedious," Riley said.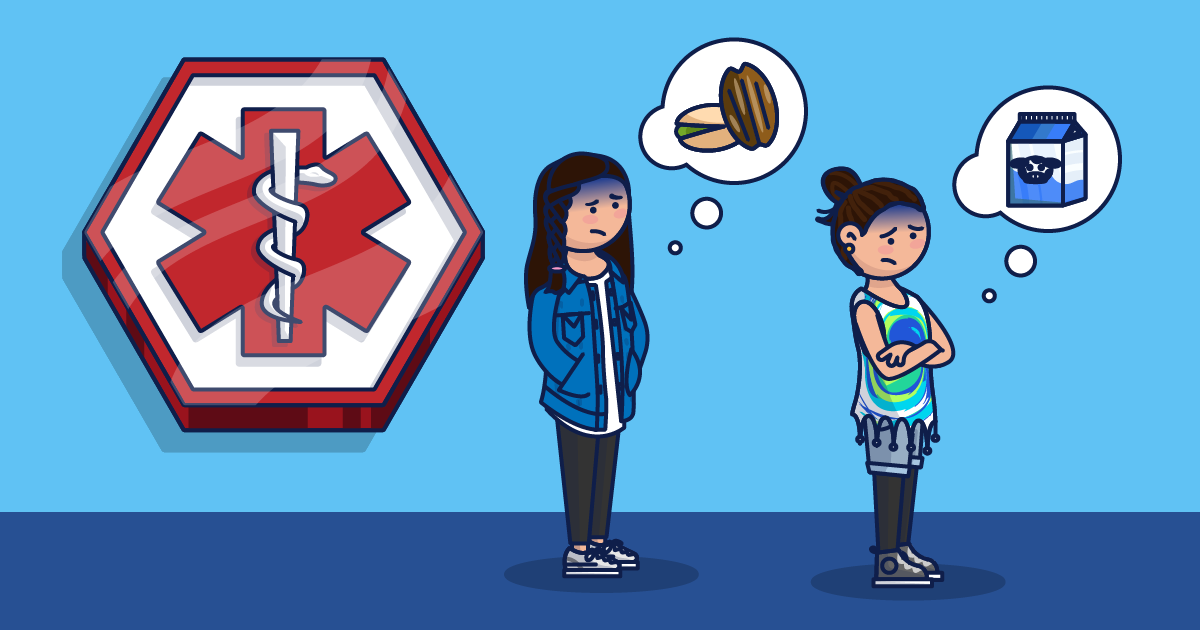 The Double-Edged Epi-Pen
Much like their school routine, the girls also have a set-in-stone plan every time they leave the house. "I have to make sure I have my phone, just in case I have to contact mom or dad. I also have to have my Epi-Pen, and my antihistamines," Sadie said. If they're heading to school, it all goes in their backpacks. When she goes out with friends, Riley will discreetly throw everything into a fanny pack so she has ready access.
But while there's logically an amount of security that comes with carrying a $600 portable injection of epinephrine, it can also be frightening for the girls — its mere presence a reminder that there may be a situation where they have to use it. Using an Epi-Pen is not a pleasant experience, to say the least.
"It doesn't feel like a needle at all. It just feels like a lot of pressure — it's almost like a big punch. And then after it feels sore," Sadie said. For her sister, it's an opposite experience. "I'm actually super afraid of needles," Riley added. Despite this, she knows exactly when and how to do it herself. How many 10-year-olds are physically and emotionally prepared to give themselves an injection in a medical emergency?
Also scary is what comes after the Epi-Pen — many people don't realize that it doesn't just end with a quick injection. When I asked Sadie what the scariest part of an Epi-Pen is, she said, "Mostly, I just don't want to go through another thing like that again." What she means by "another thing" is all of the intense activity that comes after the Epi-Pen. After the injection, 911 is called. An ambulance arrives with sirens blaring, and a stressful and scary trip to the hospital is in store.
What most people likely don't realize is that Epi-Pens aren't foolproof. They're a lifesaving measure, but they aren't a guaranteed remedy when a reaction happens, as news articles have shared again and again. This fact alone can contribute to anxiety and worry among kid and parent alike.
How Technology Helps
Having cell phones has been a game changer for the girls and their family. "It's true that they got their first phones a little earlier than some of their friends, but it's been essential for our family," said Riley and Sadie's mom. Being able to communicate instantly and send photos of nutritional labels has given the girls more independence when they're away from their parents.
That said, phones can present challenges, and cyberbullying is a real concern. Roughly one-third of all kids with food allergies are bullied. And compared to their peers, they're twice as likely to get bullied in the first place. "In the same way that my parents didn't have to worry about food allergies when I was a kid, they didn't have to think about cyberbullying, either," notes the girls' mom. "New challenges require new solutions!"
For a food allergy mom, and simply a mom in the digital age, she recognizes the need not only for technology but all of the protections that must go along with it. That's why the girls have Bark — it monitors their texts for signs of digital dangers.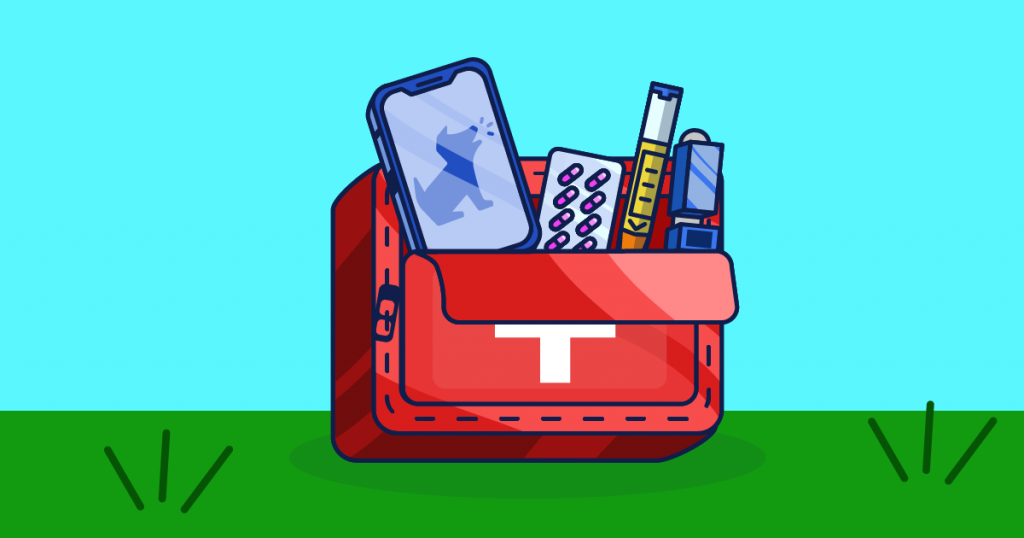 A Kid's Perspective
A few years ago, Sadie had a serious reaction while the family was eating at a restaurant. She was rushed to the hospital and everything ended up OK, but Riley was overcome with emotion and concern. "It's a big sister thing, I think," Riley said. "I trust Sadie with sports, she's really, really athletic, and she's a daredevil but she's agile. With allergies it's a little bit — I don't really know how to explain it." Trailing off, I can see that Riley is visibly upset, and the concern she feels for her little sister is palpable. With food allergies, it's not always the person who has the reaction that gets the most worried.
The girls are lucky, though. They have incredibly supportive parents, haven't had too many serious reactions, and haven't faced extensive bullying or teasing because of their allergies. They're like every other kid — they just have to be careful around a few ingredients.
"Allergies can be a scary thing, but it's important for everyone to be safe. You're almost like someone guarding a castle," Sadie said. This is perhaps the most heartwarming way I've heard someone refer to the responsibility we all owe each other — multiple food allergies or not. Sometimes, it just takes a kid's perspective to help make it clear.
Bark is especially useful for families with food allergies, monitoring text messages, chats, YouTube, and 24+ social media platforms for signs of cyberbullying, depression, self-harm, suicidal thoughts, and more. Sign up today for a free, one-week trial of Bark.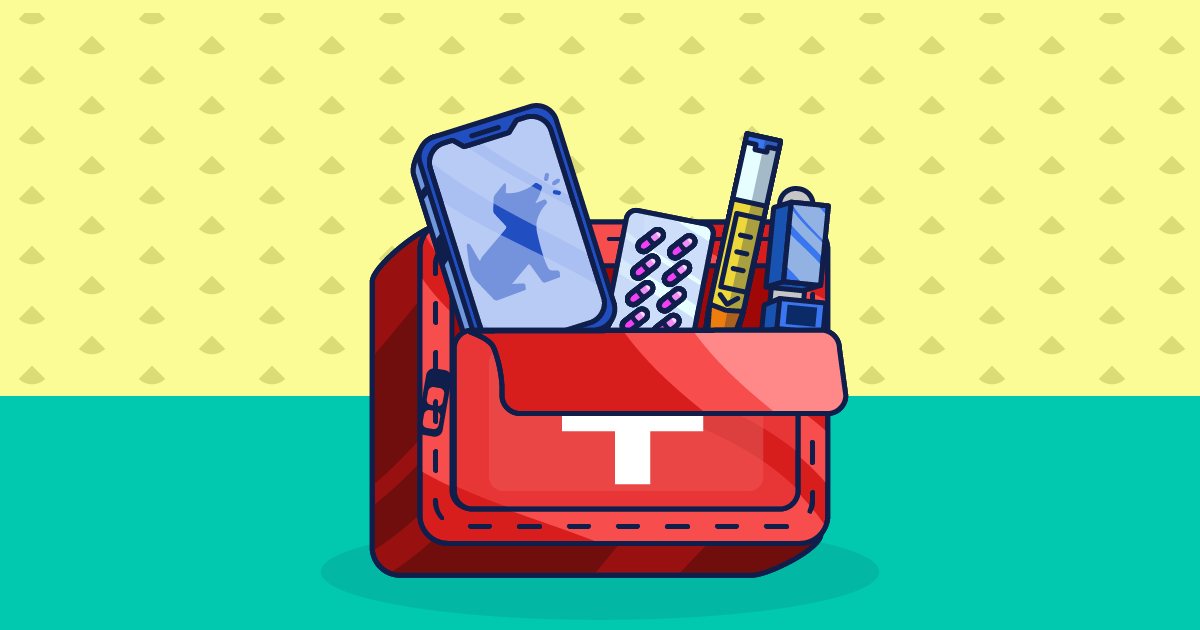 Right now, life-threatening food allergies affect one in every 13 children — this averages out to two in every classroom in the U.S. This has changed the way many kids grow up, but it's also affected parents, too. We've created a video that shares one's mother's experience raising two girls with severe food allergies, and how she empowers them to live as independently as possible with the help of technology (including a cool app for kids with food allergies).
Raising kids with food allergies requires a slightly different approach to parenting, and handling technology is no exception. For example, one in five parents does not feel their child with a food allergy is safe while at school. In this post, we explain why Bark, the leading online account monitoring service for families, is an essential tool for families with food allergies.
1. Younger Kids With Phones Need More Protection
The average age that most kids get their phones is currently 10. However, many allergy parents tend to purchase phones earlier for their kids as a means of keeping in communication with them. Because the threat of an allergic reaction is ever present, the ability to call wherever and whenever can help both parents and kids feel safe when they're apart.
However, although instant communication may be a boon in terms of allergy safety, it opens up the door to online risks. Younger children are in greater need of protection as they use their devices because they're less mature. Bark's monitoring service scans text messages and child-oriented apps like YouTube for inappropriate conversations or signs of sexual predators.
2. Food Allergies App Helps Prevent Bullying
Compared to children who do not have a medical condition, children with food allergies are twice as likely to be bullied. While this can happen in the classroom, the cafeteria, or on the playground, it's more likely to happen online these days. Cyberbullying isn't the bullying you remember from your childhood. It can happen any time and any place you can bring a phone — on the bus, at the dinner table, or at church. Kids can even receive nasty messages while sitting next to their parents on the couch.
Tragically, in many cases, food allergy children don't tell their parents about the harassment they're facing. This is a big deal because approximately one-third of all kids with food allergies are bullied specifically because of their allergies. With Bark, parents can receive notifications of online interactions where kids may be harassing their children. This will enable parents to have important conversations about what's happening, and in some cases, intervene when needed.
3. Depression and Anxiety Can Often Go Unnoticed
Growing up with food allergies isn't always easy. Kids with food allergies can face higher rates of anxiety and depression. There's stress about safety as they focus on staying safe and free of reactions, as well as emotional stress from dealing with a world in which they're sometimes the odd kid out. Even seemingly harmless activities — like eating out a restaurant or going to a friend's birthday party— can present risks and make kids feel left out. There's no guarantee that there will be accommodations for their allergies. Sometimes, they'll have to bring their own cupcakes to a class party.
Because of this, often the only signs that a child is struggling are buried deep in their phone as they text friends and post to social media. Parents could benefit from alerts about these issues as well as those centering around self-harm and suicidal ideation. Bark is an app that helps kids with food allergies protect themselves from these often overlooked problems.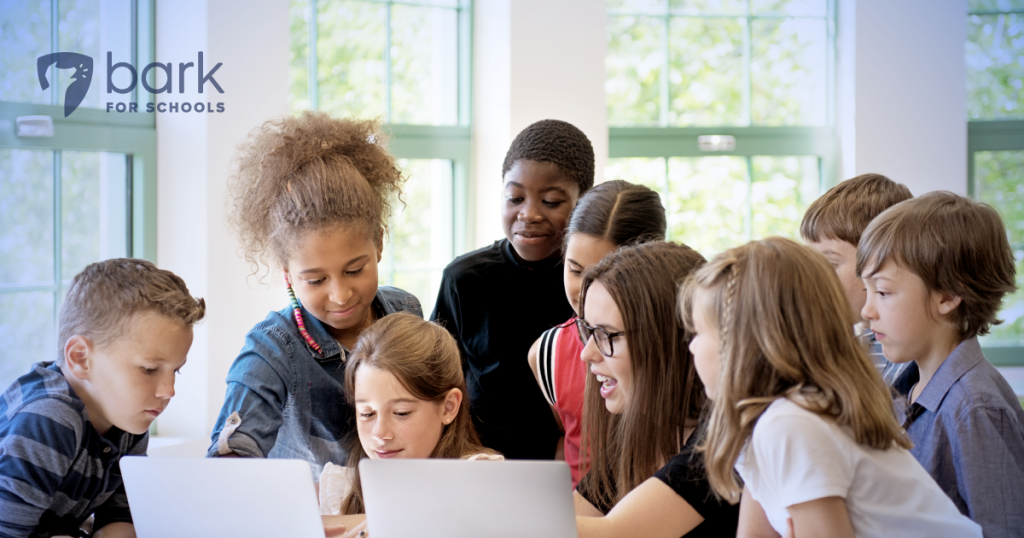 Bark for Schools is a free Chromebook monitoring software, and that's a good thing. Some would have you believe that a free service is inherently limited — that if you don't have to pay for it, there must be some kind of problem. But make no mistake: Bark for Schools is a fully developed and rounded service that provides school communities with the tools they need in the 21st century.
Offering a premium, free safety solution to schools has been our mission from the beginning, and the addition of our features for Chrome and web filtering enhances our unique position. The success of our first year has shown that our model for maintaining our status as the only service capable of doing this is both effective and sustainable.
In this white paper, we explain why Bark for Schools is free and how we're able to deliver world-class services to schools at no cost to them or their communities.
Why Bark for Schools Is a Free Chromebook Monitoring Software
Bark for Schools was launched in 2018 in the wake of the tragic shooting in Parkland, Florida, and everything we do is motivated by our belief that no school should go without tools that can help them prevent such a traumatic situation. To date, Bark for Schools has helped to prevent 16 school shootings. We also recognize that schools need support after these kinds of events, so we offer resources to help schools recover. We see ourselves as the partner of your whole school community, and commodifying our service runs counter to our entire ethos.
Schools know that technology is always evolving and that new technologies pave the way for new ways for students to communicate. The unfortunate reality is that for every use, there is potential for abuse. That's why our monitoring service is so invaluable. Whether students use their school-issued accounts for cyberbullying, sexting, suicidal ideation, or even threats of violence, Bark for Schools can help identify potential issues. Our specialized features for monitoring Chrome and Chromebooks expand our safety net even further.
Web filtering is another important pillar of a positive educational environment. Our filter allows schools to white- and black-list specific websites, generate reports on online activities, and perfectly complements our monitoring services. Schools have been made to expect to pay thousands of dollars each year for such a collection of services, but we offer them all for free. It is our mission to ensure any K-12 school in the U.S. can access the tools that will help protect their students no matter what their budget is.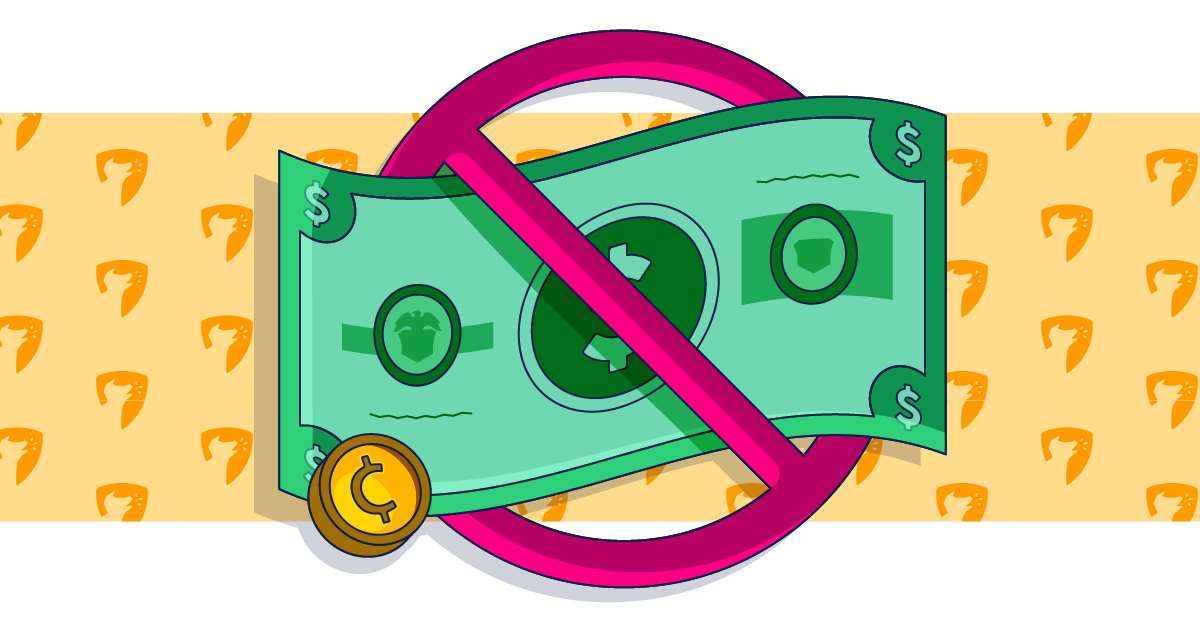 A Partner of Schools and Families
Bark for Families is our flagship product for monitoring text, chat, email, and 24+ social media platforms. Launched in 2015, it introduced the most advanced solution for monitoring online communications on the market. Families subscribe to for monitoring personal accounts at a rate that allows us to extend that same algorithm to schools. Now, with the addition of our Chrome extension and content filtering features, Bark for Schools offers a comprehensive solution. In this way, our schools are able to help keep their students safe no matter when or how they use their technology — and they'll never have to pay for this service.
Bark for Schools is a free chromebook monitoring software, and fully CIPA-compliant school safety solution that will help you to protect your entire school community. Schools can better understand how we're able to do what we do by reading our white paper, visiting our website, or emailing us at help@bark.us. Parents can enroll in our Parent Portal — also free — to receive alerts when school is not in session, and they can to monitor their children's personal accounts with Bark for Families.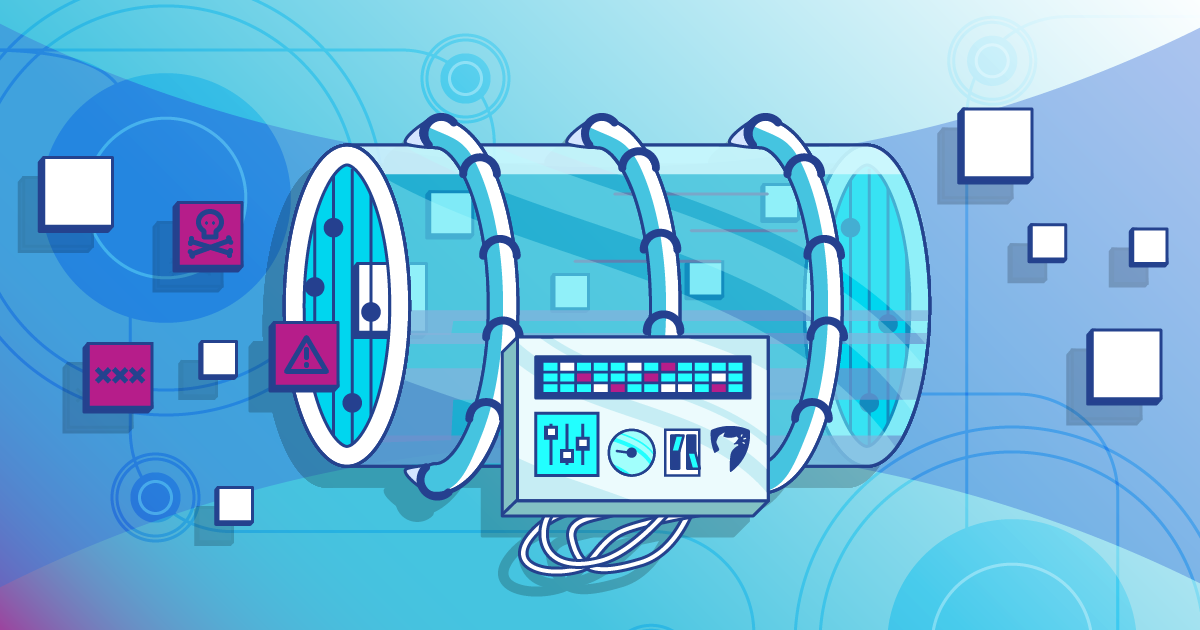 Bark for Schools, the trusted partner of more than 1,700 school districts across the U.S. for student account monitoring, is proud to announce its free web filtering for schools feature. As with the rest of the service, this feature is completely free and available for all new and existing Bark for Schools customers.
In addition to monitoring student accounts for signs of serious issues like cyberbullying, self-harm, violence, and more, schools will now also be able to prevent students from accessing harmful and inappropriate websites.
A Dedication to Helping Keep Students Safe
Since launching in 2018 in the wake of the tragic shooting in Parkland, Florida, Bark for Schools has been uniquely positioned to provide the nation's schools with a no-cost alternative for keeping students safe online and in real life. The introduction of web filtering is a natural extension of this dedication.
"We want to do everything we can to ensure every student is as safe as possible, and that schools can invest more resources into the best possible educational outcomes for students," said Bark CEO Brian Bason.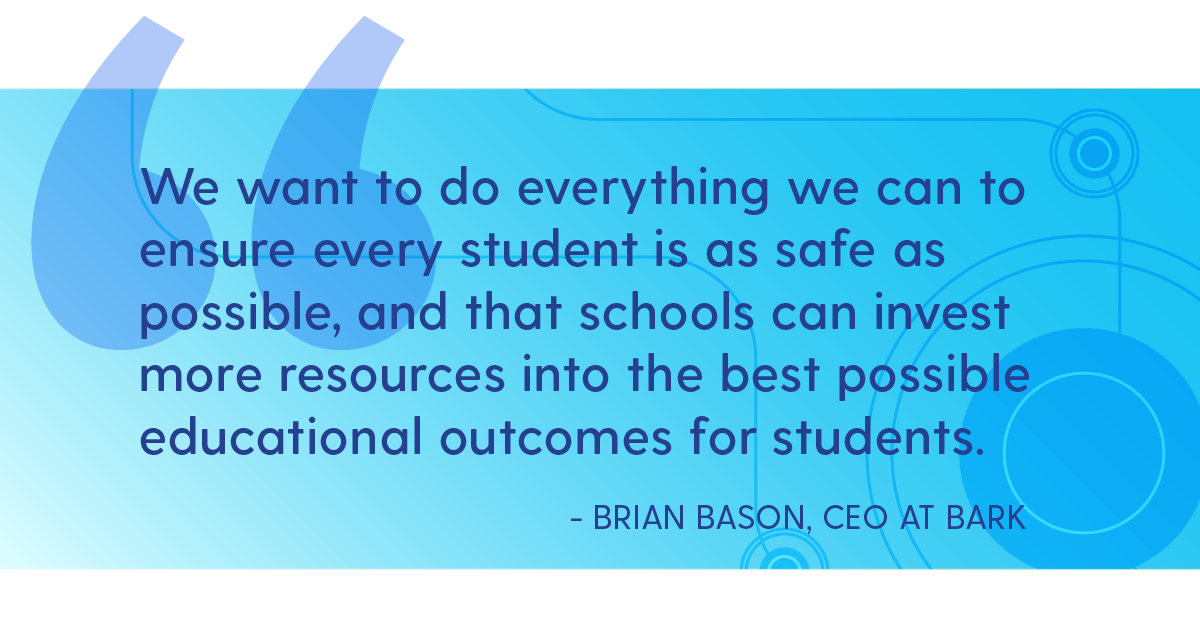 The Importance of Web Filtering for Schools
Internet access is a critical component of modern K-12 curricula, and Bark's web filtering feature will allow schools to create and enforce an acceptable access policy that is tailored to the needs of their school. Among the categories that institutions will be able to restrict are adult content, illegal content, streaming services, social networking/chat sites, and more.
"Bark for Schools is thrilled to demonstrate our commitment to education, and after listening to what schools needed, we knew this was the right step to take," said Chief Customer Officer Ross Paterson, who heads up the Bark for Schools team.
Built and designed with feedback from schools across the country, the new web filtering for schools feature is fully customizable, requires no hardware, and is controlled from a single interface within the Bark for Schools dashboard. And just like the existing Bark for Schools service, schools will have access to world-class support and troubleshooting at absolutely no cost.
Visit bark.us/schools or contact help@bark.us for more information on Bark for Schools and this exciting new feature.
It's that time of year again — a hard-earned, warm weather break for students across the country. For many kids, more free time equals more screen time — but it doesn't have to. Here at Bark, we know the transition from school days to dog days can be stressful, so we put together a list of tech tips and additional resources below to help you navigate summers with screens.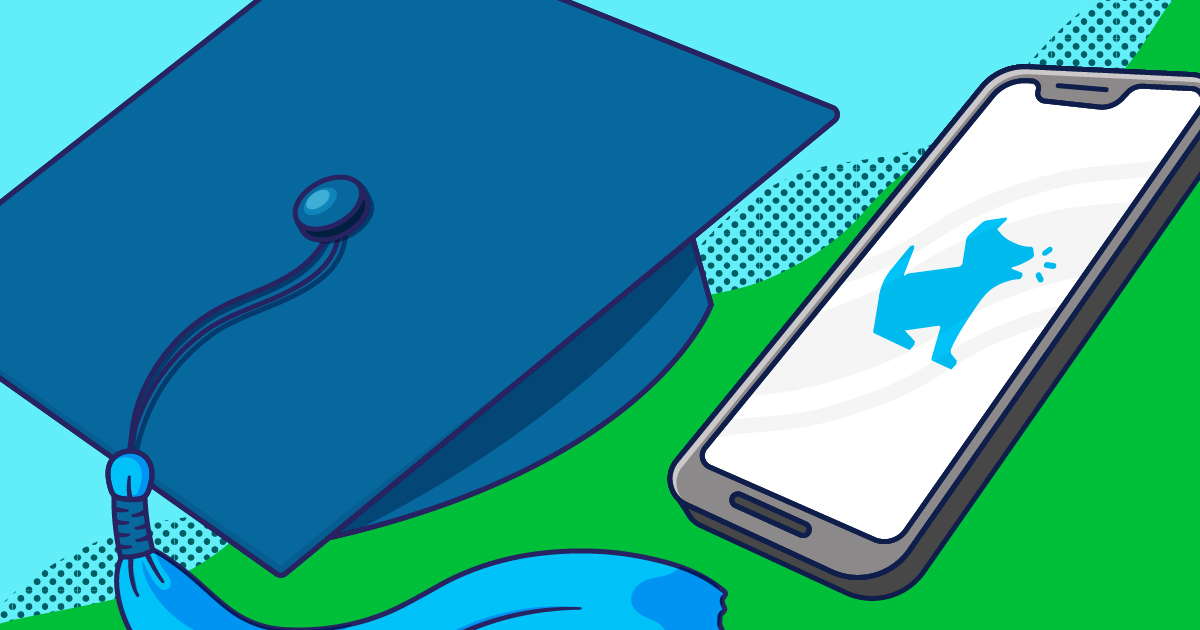 Milestones vs. Maturity: When Kids Get Their First Smartphones
Every family is different, and the decision to give your child their first smartphone will depend on many different factors. Check out this blog post to learn the benefits of two approaches: waiting to give your kid a phone based on a milestone like graduation versus when the time is right for your specific child.
Read More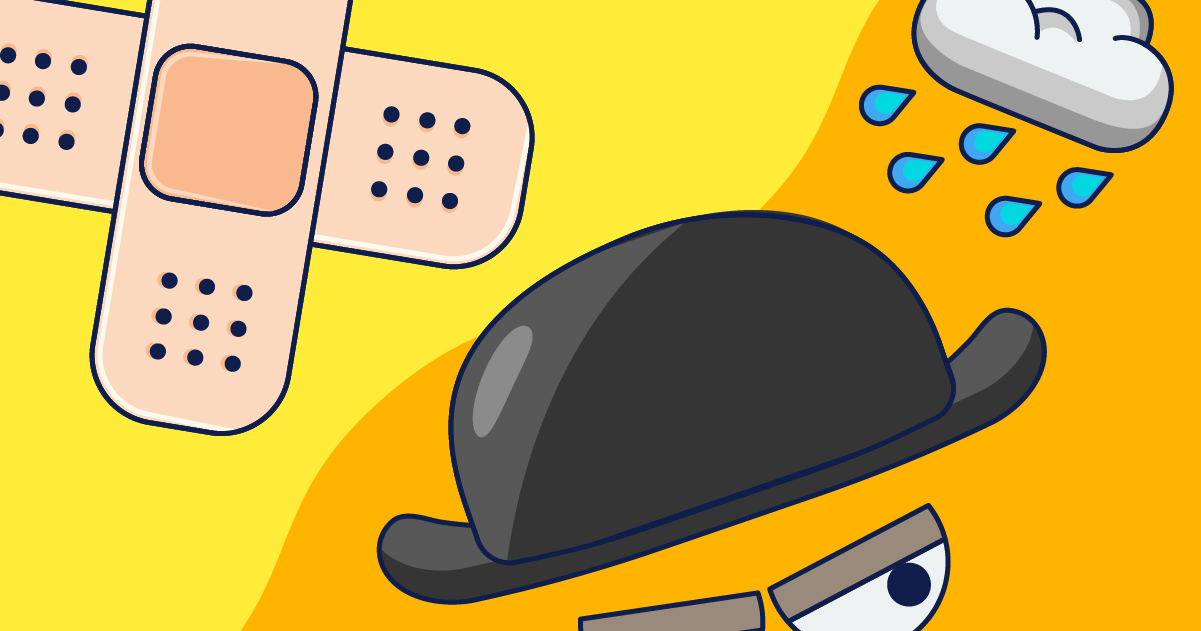 Is Your Teen or Tween at Risk for Online Dangers?
It can be hard to picture how real online dangers are until you're faced with the numbers. In our annual report, we broke down just how prominent these issues are to help spread awareness. Click below to see the data.
Create A Technology Contract With Your Family
A technology contract is a great way for your family to collaborate on rules for using devices and accessing the internet. It can help make sure the whole family is on the same page about how to get the most out of technology, and — most importantly — how to stay safer online.
Download Now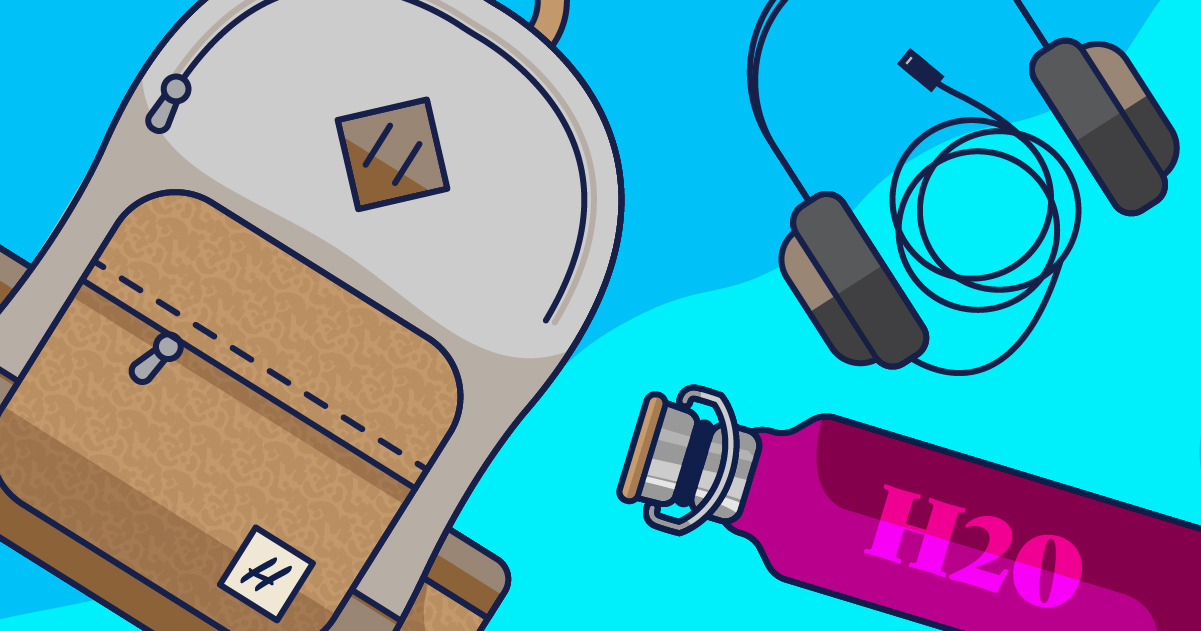 Parenting In A Tech World — Our Facebook Group for Parents
Parenting in a Tech World helps parents navigate the ever-changing landscape of raising kids in a digital world. This community provides a much-needed space for parents to support each other, get the scoop on cool apps, latest trends, and all things tech related.
Join Today
We hope these resources help make the transition to summer smooth sailing for your family and help to keep your kids safe online. We also recommend monitoring their devices so you can get alerts when potentially dangerous situations arise.