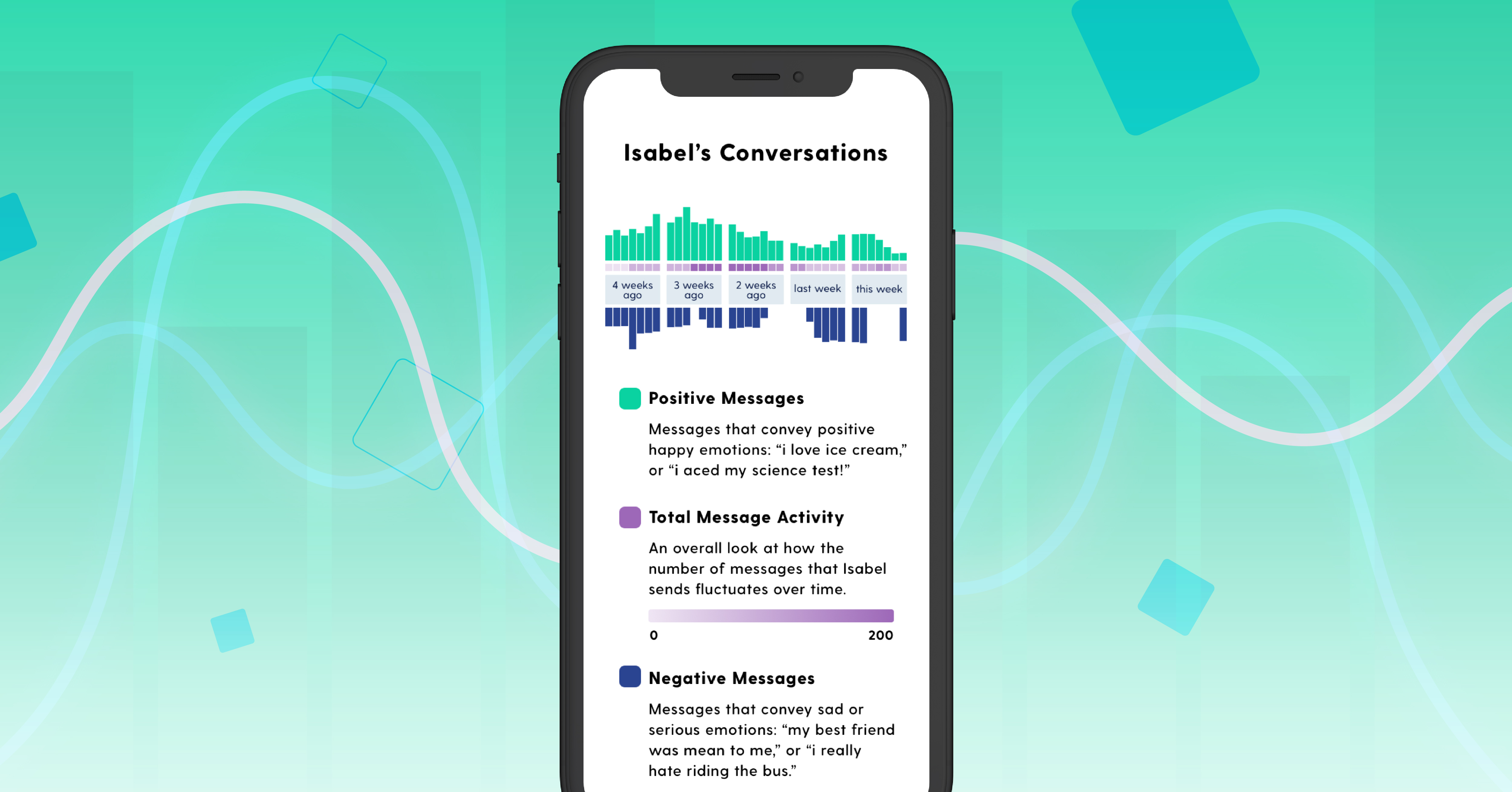 We're proud to announce a game-changing new text message monitor feature for all Bark families that is now available on the Parent Dashboard. Your kids spend a lot of time on their devices communicating with the outside world through texts, social media posts, and more. But outside of alerts to potential issues, you may not know what their online world really looks like — and how it may be affecting them. This new child text message monitoring feature will help you recognize trends and learn how your child is expressing themselves in a more nuanced way than asking the usual, "How was your day?"
Understanding the New Text Message Monitor Feature
Starting today, when you log into your Parent Dashboard and scroll down, you'll see a section with a chart called Conversations. (Note: You won't see this feature if your child doesn't have enough data to analyze yet). Broken down into weekly segments, this chart will present the total number of messages sent, the number of "positive" messages, and the number of "negative" messages. Parents will not have access to the content of any of these messages unless they also triggered a Bark alert for a potential issue. The aim of this new text message monitor feature is to give parents high-level insight into the general wellbeing of their child based on how they use language — as well as how it might change over time and what that may mean for them.
How Families Can Benefit From This Child Text Message Monitoring Feature
On average, 87% of a child's messages are neutral, and positive interactions outnumber negative conversations 10 to 1. So, how can parents make sense of the data they receive in the chart? You may be able to see patterns emerge. For example, if your normally peppy kid always seems to engage in negative conversations on Tuesdays, you could consider talking about the classes they have that day to find out if anything's wrong. You may also be able to see changes over time — if positive interactions increase as the school year goes on, for instance, it may be an indication that they're adjusting well.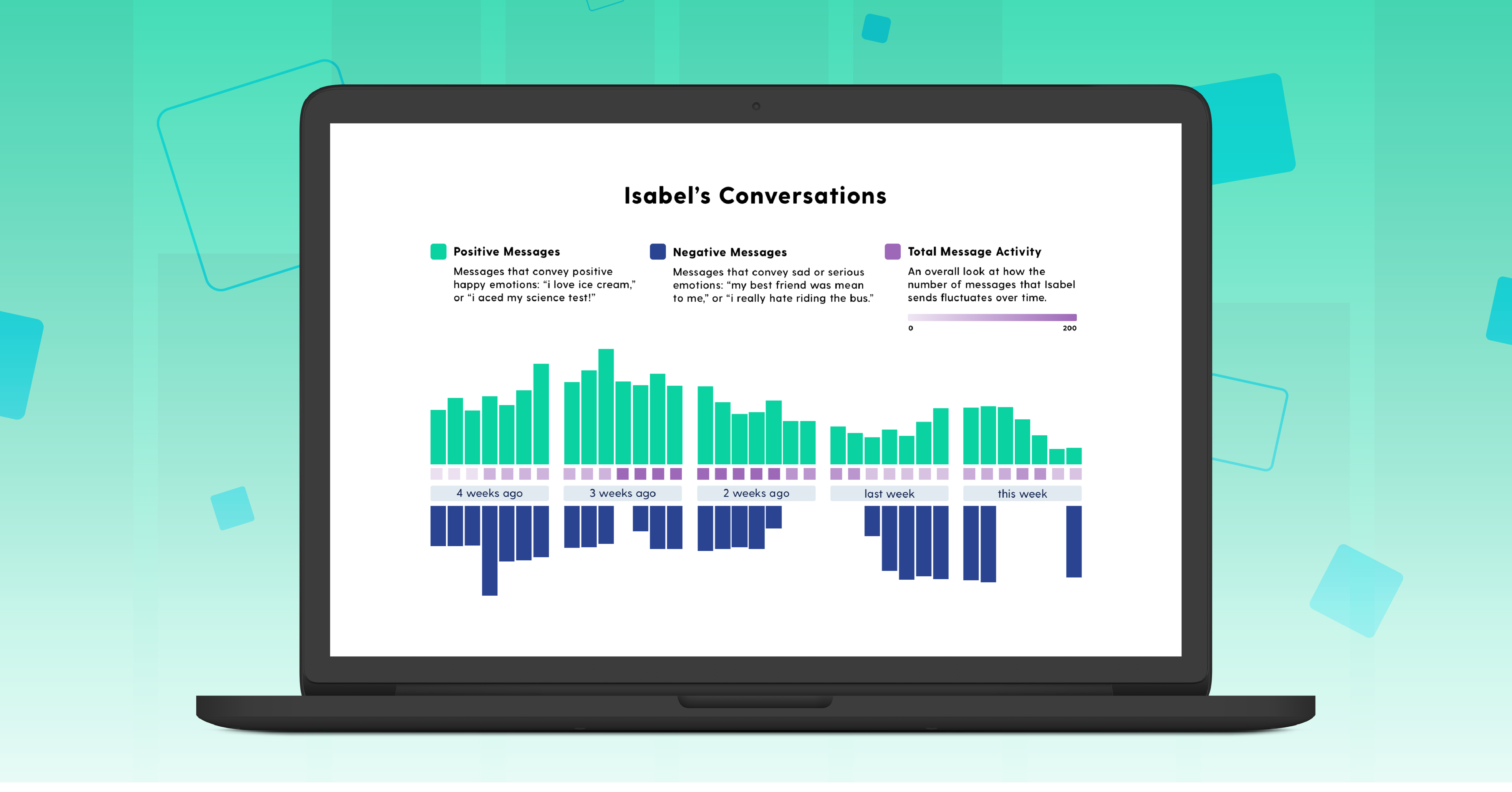 A Few Things to Remember
This new text message monitor feature tracks sentiment in your child's language, and it may not directly correlate to their individual moods or emotions. Negative expression is not always bad, and positive expression doesn't always mean things are great. Also, some kids may communicate in a more sarcastic manner using language that seems negative, but is actually just an expression of their sense of humor. It's also important to keep things in perspective: most of your child's online activities will be neutral in tone.
Of course, having a better understanding of your child's sentiments is no replacement for having ongoing and supportive conversations — in fact, this feature is meant to help provide your family with clearer avenues to these sorts of discussions that can help make growing up a little easier.
If you are already a Bark customer, this sentiment insights text message monitor feature is free and available now in addition to other text message monitoring features that scan for signs of sexual content, depression, threats of violence, cyberbullying, suicidal ideation, online predators, and much more.
Bark provides a comprehensive content monitoring solution when it comes to monitoring the texts that are being received and sent from your child's device. It will also alert you if Bark detects any potential risk regarding not only the sentiment of your child but also the content that is being shared via text on your child's device. If you haven't done so already, now is a great time to try us out! In addition to text message content, Bark also monitors online chats, email, YouTube, and 30+ social media platforms. Sign up today for a trial.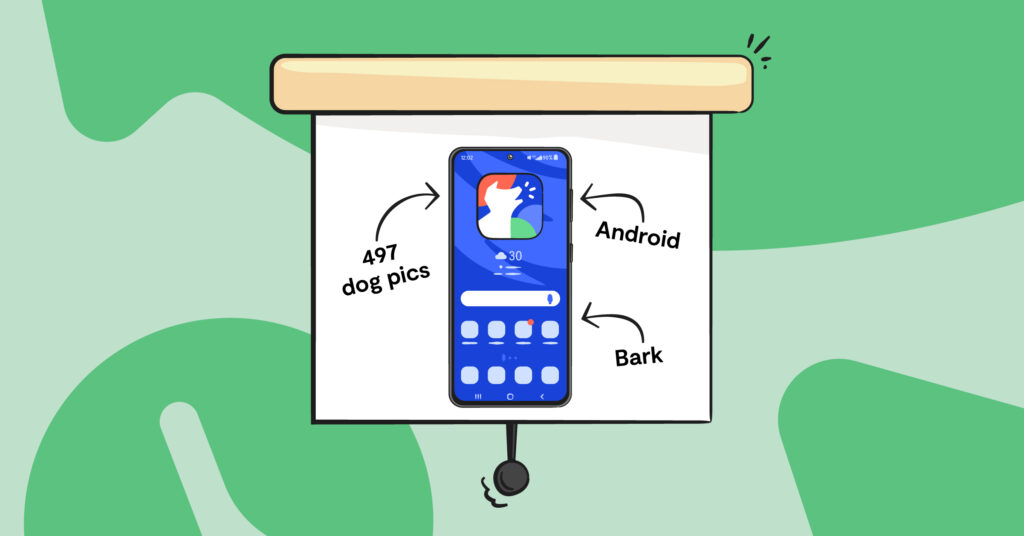 **This blog post was updated on December 3, 2021.**
Whether you've been waiting for an important milestone or have just decided that it's finally the right time, we know there's a lot to consider when it comes to getting your kid their first phone. You probably know what to expect from your own device, but how kids' phones work is a whole different ball game with a completely separate set of rules — and dangers. In this post, we walk you through you everything you need to know to make sure this new rite of passage is as easy, fun, and safe as possible for your kid. We'll also give you the details on kids' phones that are good for families.
1. Pick the Perfect First Kid's Phone
Finding the perfect phone can take some legwork. Luckily, we've done the hard part for you and put together lists of devices that the Bark Team — as parents — would feel comfortable putting in the hands of our own children. Bark even has its own phone now — check out #8 down below.
2. Talk About the Digital Dangers Your Child May Face
When you give your child their first phone, you're giving them keys to a larger world. But along with instant communication, access to educational resources, and unlimited entertainment come new dangers that our generation never had to deal with. These blog posts will help get you and your child up to speed on some of the issues that Generation Z faces online.
3. Set Parental Controls for Peace of Mind
Most kid's phones today come with built-in parental controls, which is important when you remember that they can allow the user to view sensitive or inappropriate content, make additional purchases and downloads, and chat with strangers. Use our comprehensive guide to parental controls — the one-of-a-kind Barkomatic — to prevent headaches, save valuable time, and help keep your kids safe online and in real life.
4. Get a Crash Course in the Most Popular Social Media Platforms
Generation Z uses social media platforms that may not be as popular with our generation. So how do you know if what they want to use is safe? The easiest way to determine if your child should have access to a certain platform is to test it out for yourself. These handy guides will also give you an idea of what's age-appropriate for your child. Here's what parents need to know about:
5. Make a Technology Contract Together
A technology contract is a great way for your family to collaborate on rules for using devices and accessing the internet. It can help make sure the whole family is on the same page about how to get the most out of technology, and — most importantly — how to be better protected online. The contract should answer questions such as who your child can talk to online, what hours of the day they can access their smartphone, what apps they can download, and what happens if the rules are broken. Use the guide below to get started with your kid's phone:
6. Lock Your Apps
Locking apps can be useful whether you want to keep your personal data out of your children's hands or you want to prevent little ones from clicking on important apps. On Android devices, you can set up "screen pinning," which you can find under your security settings. This allows you to create a PIN that's required for your kid to exit an app. For Apple devices, you can use "guided access" found in your general settings under accessibility. Once you set up guided access, you can triple click the home button to configure your settings before handing your phone over to your child.
7. Monitor Online Activities with Bark
Kids today face many dangers when it comes to being online. Not only can they easily delete messages and images, make additional accounts, and hack the settings to get around these obstacles, but the default parental control settings also don't allow you to really know what your kid is experiencing online. And what parent has time to read through every message, scroll through every feed, or watch every video that your child encounters?
Bark is the only monitoring solution that gives children privacy while giving parents insight into potential issues like cyberbullying, sexual content, depression/suicidal ideation, threats of violence, and more. Check out the following blog posts for more information about what we monitor, how to talk to your child about our service, and what to do when you're alerted to potential issues:
8. Consider a Bark Phone for the Best Kid's Phone
The Bark Phone is an absolute game-changer when it comes to online safety. It's a Samsung A13 that comes with Bark built in, as well as robust parental controls like GPS-powered location tracking, app management, call blocking, undeletable texts, and more. Bark also can't be deleted, and the parental controls are completely customizable so it grows with your child. The best part? It has a sleek and modern design, so teens and tweens will be excited to use it. Order yours today! The Bark Kid's Phone starts at $49/month with no contract required.
Is Your Child Ready For A Phone?
One of the most frequently asked questions we get here at Bark is, "How do I know my child is ready for a phone?" So we made a quick and handy quiz to help you find out where your family stands!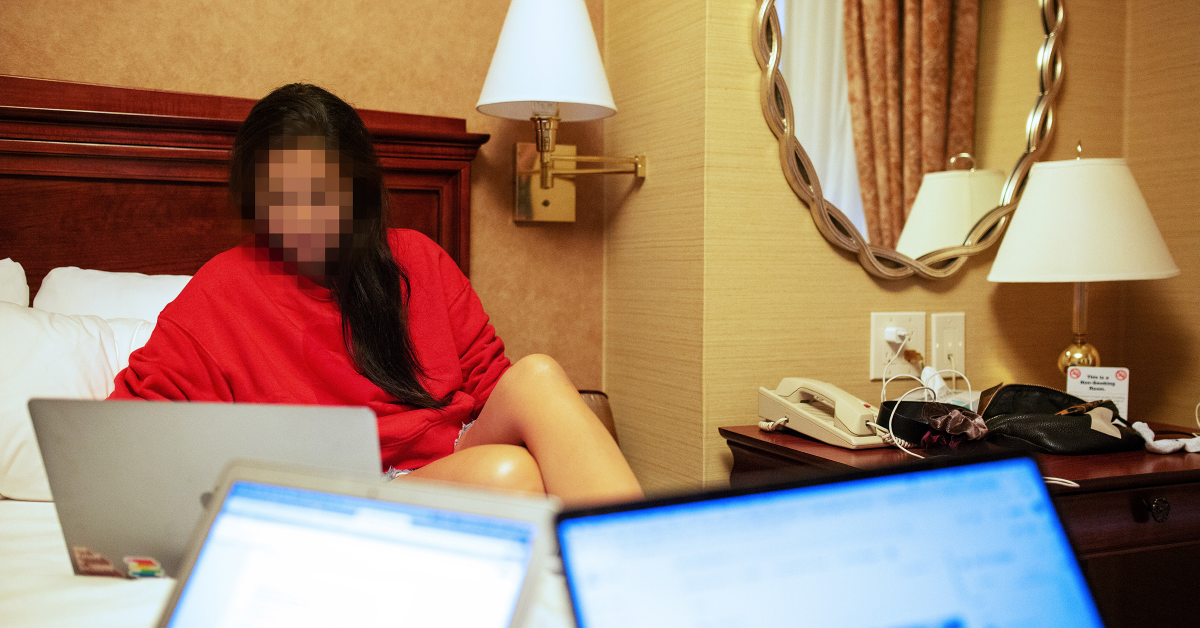 Advertencia: Este artículo contiene contenido sexual y descripciones de abuso sexual a niños que podrían ser perturbadoras para algunos lectores. Los mensajes, imágenes y conversaciones aquí incluidas son reales.
Estoy parada en un baño con el dobladillo de una camiseta azul claro plegado debajo de mi barbilla mientras me pongo un vendaje alrededor de mi caja torácica. El espejo sirve como guía mientras envuelvo una y otra vez los vendajes alrededor de mi sujetador deportivo, ocultando mi pecho. Salgo del baño y encuentro a mi equipo esperando.
"¿Se ve bien?"
Recibo asentimientos en respuesta, y mientras Avery dirige el arte, poso mis brazos e inclino mi cabeza hacia la cámara. Normalmente, no uso ropa diseñada para adolescentes. Normalmente, no uso esmalte brillante en las uñas ni coleteras neón para el cabello en mis muñecas. Normalmente, me visto, supongo, como una madre promedio de 37 años. Pantalones de mezclilla. Camisetas que cubren mi vientre. Zapatos con un soporte razonable.
Reid me toma algunas fotos. Ella se escabulle con Avery hacia nuestro centro de comando improvisado – una sala de comedor readaptada ahora cubierta con pizarras de corcho, mapas, papeles y monitores de computadora. El ceño de Will se frunce mientras edita rápidamente.
Con la ayuda del contexto – ropa, fondo y peinado – y la magia de la manipulación de fotos, ya no vemos mi imagen, la de una mujer adulta con patas de gallo.
Me voy a la cocina para darles espacio. Nos estamos preparando para la parte más difícil del día, que sabemos por experiencia será rápida y emocionalmente agotadora.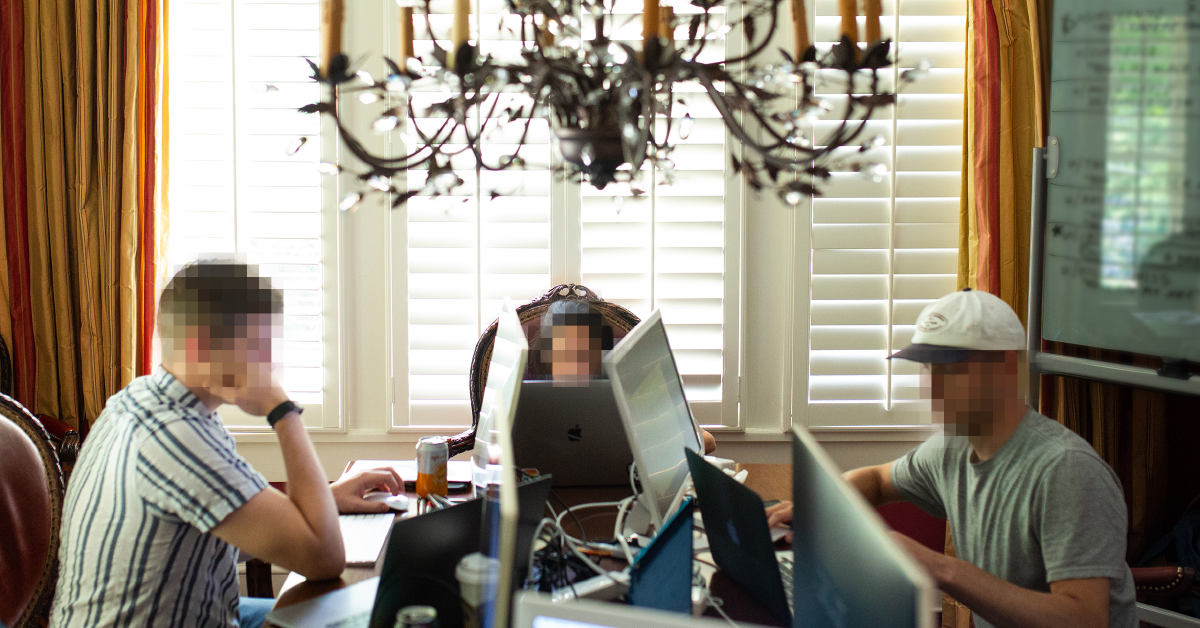 "Está listo," me dice Will desde el centro de comando. Algunos de nosotros nos reunimos alrededor de la pantalla de la computadora de Will y examinamos.
"Sí, yo lo creo," dice Brian. Brian es el Director Ejecutivo de Bark, la empresa que está encabezando este proyecto. Bark utiliza Inteligencia Artificial para alertar a los padres y escuelas cuando los niños experimentan problemas como ciberacoso, depresión, amenazas de violencia – o en este caso, ataques de depredadores sexuales. Actualmente, estamos cubriendo más de 4 millones de niños, y analizamos 20 millones de actividades al día. Veo a Brian estudiando la pantalla de la computadora y considero su evaluación. Asiento y suspiro. Yo también lo creo.
Con la ayuda del contexto – ropa, fondo, y peinado – y la magia de la manipulación de fotos, ya no vemos mi imagen, la de una mujer adulta con patas de gallo. Estamos mirando la foto de una Bailey de 11 años ficticia, y no importa cuántas veces veamos esto, los resultados siguen siendo desconcertantes. No porque estemos creando a una niña de la nada, sino porque estamos deliberadamente poniendo en peligro a Bailey para demostrar exactamente lo omnipresente que el problema de depredación representa para la Generación Z.
La mayoría de las niñas de 11 años todavía son preadolescentes. No han empezado a menstruar, y generalmente no utilizan sujetadores con tallas categorizadas por letras y números. Sus pasatiempos e intereses son variados, pero generalmente, no están pensando, en absoluto, en relaciones sexuales u órganos sexuales ni mucho menos en sexo.
Pero sus depredadores sí.
"Gracias, lo odio," digo citando una frase popular en internet y ganándome una risa de simpatía. El ambiente en la habitación siempre es un poco lúgubre, y las bromas tienden hacia lo macabro. Quizás para un forastero sonarían groseros, pero para cualquiera que esté trabajando codo a codo con nosotros, sabe que es necesario un poco de humor negro para ayudarnos a continuar el día.
Con la foto lista, todos pasamos a la sala de medios donde conecto un iPhone a una gran pantalla de televisión. Nos acomodamos en los muebles y sillones y Nathan ajusta una videocámara a un trípode que apunta directamente al televisor. La evidencia es valiosa, y dejamos las cámaras grabando para asegurarnos de que cada intervención que incluya actividad criminal tenga un rastro digital para nuestros contactos en las fuerzas policiales.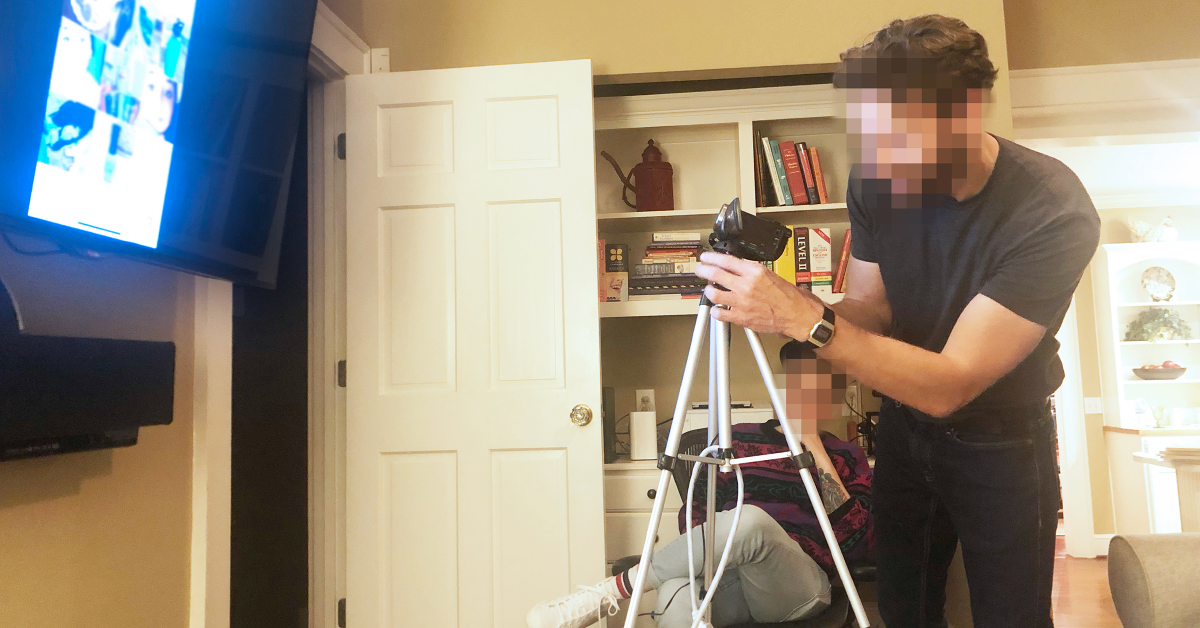 Nathan revisa la iluminación, luego el audio. Josh deja caer un montón de sudaderas en la mesa de centro, y yo le doy las gracias.
"¿Estás lista?" Me pregunta Josh.
"Sí," miento un poco. Nunca estoy realmente lista.
Durante el día, todos nos ponemos manos a la obra. Tenemos llamadas que hacer, fotos que editar, evidencia que catalogar. Pero en la noche, soy yo la que va estar al frente de la situación. Con frecuencia el trabajo – para ser honesta – es solitario. Aislado. Devastador. Esta noche, comparto la carga, y agradezco la compañía. Pero sigo siendo la que está en la silla caliente.
* * *
Hace menos de un año, Brian y yo sostuvimos una reunión donde discutimos sobre cómo hablar exactamente con los padres sobre el acoso sexual en línea. Anteriormente, cuando Bark contaba con un equipo más pequeño, nos encontramos con un caso particularmente angustioso de un depredador en línea que abusaba de una niña de la secundaria. Ella solo tenía 12 años, y este hombre la estaba acosando sexualmente a través de su cuenta de correo electrónico escolar, persuadiéndola para que enviara videos de ella misma realizando actos sexuales. Sabemos que hay gente como él allá afuera, pero nos sorprendió ver la rapidez y destreza con la que pudo manipular a esta niña.
Solo en 2008, Bark alertó al FBI de 99 depredadores infantiles. ¿En 2019? Ese número supera los 300 – y contando. Cada uno de estos casos representa a un niño experimentando un peligro real, y nuestro reto es ayudar a los padres y escuelas a entender esta nueva realidad. ¿Pero cómo contamos historias sin pedirles a las familias que divulguen demasiado? ¿Cómo le explicamos el acoso sexual en línea a una generación que creció sin este peligro? Los números, aunque informativos, son abstractos y fáciles de obviar.
Me sentía frustrada por el problema que enfrentamos, golpeando mi pluma con la mesa de conferencias y pensando en voz alta. "Cuando los padres piensan en depredadores," le sugerí a Brian, "piensan en alguien lanzando a sus hijos en un baúl y llevándoselos. No piensan en el abuso invisible que ocurre en línea. En un mundo perfecto, compartiríamos una conversación con un verdadero depredador, pero se siente como traumatizar a la víctima una y otra vez…"
Hago silencio. Hemos ido en círculos sobre este mismo concepto.
"¿Y si creamos cuentas falsas para demostrar a los padres lo que puede ocurrir en línea?" Pregunta Brian. Levanto ambas cejas ante la idea. Espero un poco para ver si está bromeando. Pero no lo estaba.
* * *
Esto fue hace 9 meses. Desde entonces, hemos creado todo un equipo centrado en la reunión improvisada que Brian y yo tuvimos en esa sala de conferencias. Hemos establecido relaciones de trabajo continuas con todo tipo de agencias policiales gubernamentales que presumen acrónimos de tres letras. Hemos realizado pruebas, hecho contrataciones, y sostenido innumerables reuniones. Hemos visto arrestos y sentencias. Hemos atestiguado en la corte y aportado información invaluable a las investigaciones.
Mi propio rol cambió para dirigir este nuevo equipo de proyectos especiales. Y para preservar la identidad de este proyecto, este equipo de proyectos especiales trabaja en gran medida detrás de escenas y fuera del centro de atención. No aparecemos en el sitio web de la empresa, y las fotos de nuestros perfiles de Twitter muestran objetos inanimados en lugar de nuestros verdaderos rostros. Brian y yo también somos el puente entre el equipo y las fuerzas policiales, sosteniendo reuniones regularmente y dando actualizaciones de estado, asegurándonos de trabajar siempre dentro no solo de sus parámetros, sino de los parámetros de los fiscales. Nadie quiere que nuestro trabajo se vaya a la basura debido a la falta de evidencias o incluso un indicio de inducción.
Aquí, ahora, en esta sala de medios, no es la primera vez que hacemos esto. Ni siquiera es la segunda ni la tercera vez que hacemos esto. Durante los últimos 9 meses, he sido Libby de 15 años, Kait de 16 años y Ava de 14 años. He sido una estudiante de segundo año de preparatoria estudiando la posibilidad de dejarse el flequillo, y una jugadora de lacrosse criada por su tía y una joven emocionada y ansiosa por el baile de graduación.
En este punto, somos veteranos experimentados – pero es la primera vez que usamos un personaje tan joven. Esta noche, mi pecho está fuertemente atado y lenguaje es significativamente menos maduro.
Esta noche, soy Bailey de 11 años.
"Aquí vamos," digo a la sala.
"Puedes hacerlo, Sloane," me dice Reid, palmeando mi espalda sin emoción, pero con confianza. La barbilla de Reid es severa y está mirando intensamente hacia adelante. Una abogada con experiencia en derecho penal, Reid se trasladó al sector privado y se unió a Bark cuando lanzó este proyecto. Con el conocimiento de las leyes y su experiencia de trabajo con algunos criminales desagradables, Reid ha sido una excelente adición al equipo. Para un forastero, una palmada en el hombro podría parecer frío, pero viniendo de Reid, se siente como un apoyo genuino.
Pete – un antiguo militar que ahora se dedica a la seguridad privada – quien tiene literalmente tres veces mi tamaño, se sienta en la sala de estar. Esta noche ciertamente representa un riesgo bajo, pero los días que me he sentido verdaderamente asustada, nos aporta un poco de tranquilidad mental a todos.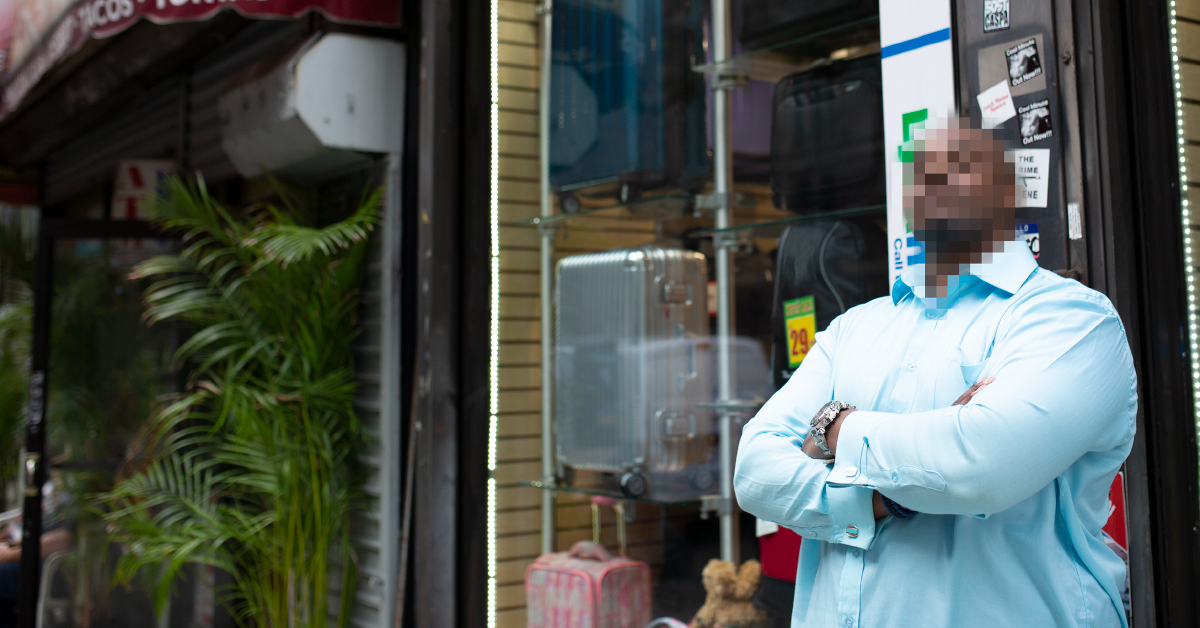 Subo la foto a Instagram – una selfie inofensiva y genérica de Bailey con una sonrisa de oreja a oreja – y la subtitulo
¡Emocionada por ver a mis amigos en la fiesta de Carly este fin de semana! Seguido de una cadena de emojis y una etiqueta #amigos
La foto se publica en Instagram y esperamos en silencio que algo cambie en la gran pantalla.
Esta parte nunca toma mucho tiempo. Siempre es perturbadoramente rápido.
Al iniciar la semana, durante la primera noche como Bailey, llegan dos mensajes nuevos menos de un minuto después de publicar la foto. Nos sentamos con la boca abierta mientras los números empiezan a aumentar en la pantalla – 2, 3, 7, 15 mensajes de hombres adultos en el transcurso de dos horas. La mitad de ellos podrían ser acusados de transferir contenido obsceno a un menor. Esa noche, tomé un respiro y me senté con la cabeza apoyada sobre las manos.
Nueve meses de esto, y todavía me asombra la amplitud de la crueldad y perversión que veo. Imagino que esta tendencia continuará esta noche.
"Entrando," dice Avery, y todos miramos la televisión. Las notificaciones de Instagram muestran que Bailey tiene tres nuevas solicitudes de conversación
"¡Hola! ¿Me preguntaba desde hace cuánto tiempo te dedicas al modelaje?
"Jaja, no soy modelo," escribo rápidamente y presiono enviar.
"'¡No!" escribe él, lleno de falsa incredulidad. "¡Estás mintiendo! Si no, deberías ser modelo. Eres muy LINDA."
@XXXastrolifer parece tener unos 40 años, pero le dice a Bailey que tiene 19. Cuando ella le dice que solo tiene 11 años, él no se asusta.
El siguiente mensaje es de otro hombre quien saluda a Bailey inofensivamente.
"¡Hola! ¿Cómo estás?"
"Hola, estoy bien ¿y tú?
"Estoy bien, gracias. Eres una chica muy hermosa."
Escucho a Josh a mi lado murmurar. "Como un reloj"
"¡Vaya, gracias!"
"Es cierto. Me encantan tus fotos. ¿Tu mamá y tu papá te dejan tener novio?"
Bailey dice que no, pero no es algo de lo que hablen mucho. Hago una encuesta entre los padres en la habitación. Están de acuerdo. Tener un novio no es lo más importante para una chica de 11 años.
"¿Tal vez pueda ser tu novio de Instagram si quieres? Depende de ti.
Hago una pausa para responderle a @XXXastrolifer. La conversación termina como la mayoría de ellas – en menos de 5 minutos, le envía a Bailey un video donde se mostraba a sí mismo masturbándose.
"¿Te gusta eso? ¿Habías visto uno de estos antes?"
Pongo nuevamente mi atención en @XXXthisguy66, el novio de Instagram. En cuestión de minutos, escala de "un novio de Instagram significa que podemos chatear entre nosotros, enviar selfies y apoyarnos uno al otro" a "Ya que estamos juntos, ¿estás lista para enviarnos fotos sexis uno al otro?"
Ella tiene 11 años y no sabe lo que eso significa. Él envía una foto de su pene erecto, y solicita una foto de ella sin camisa, y le asegura que él puede enseñarle cómo proceder.
"Bueno, a muchos novios les gusta cuando sus novias les dan una mamada. ¿Sabes lo que eso significa?"
"No lo sé."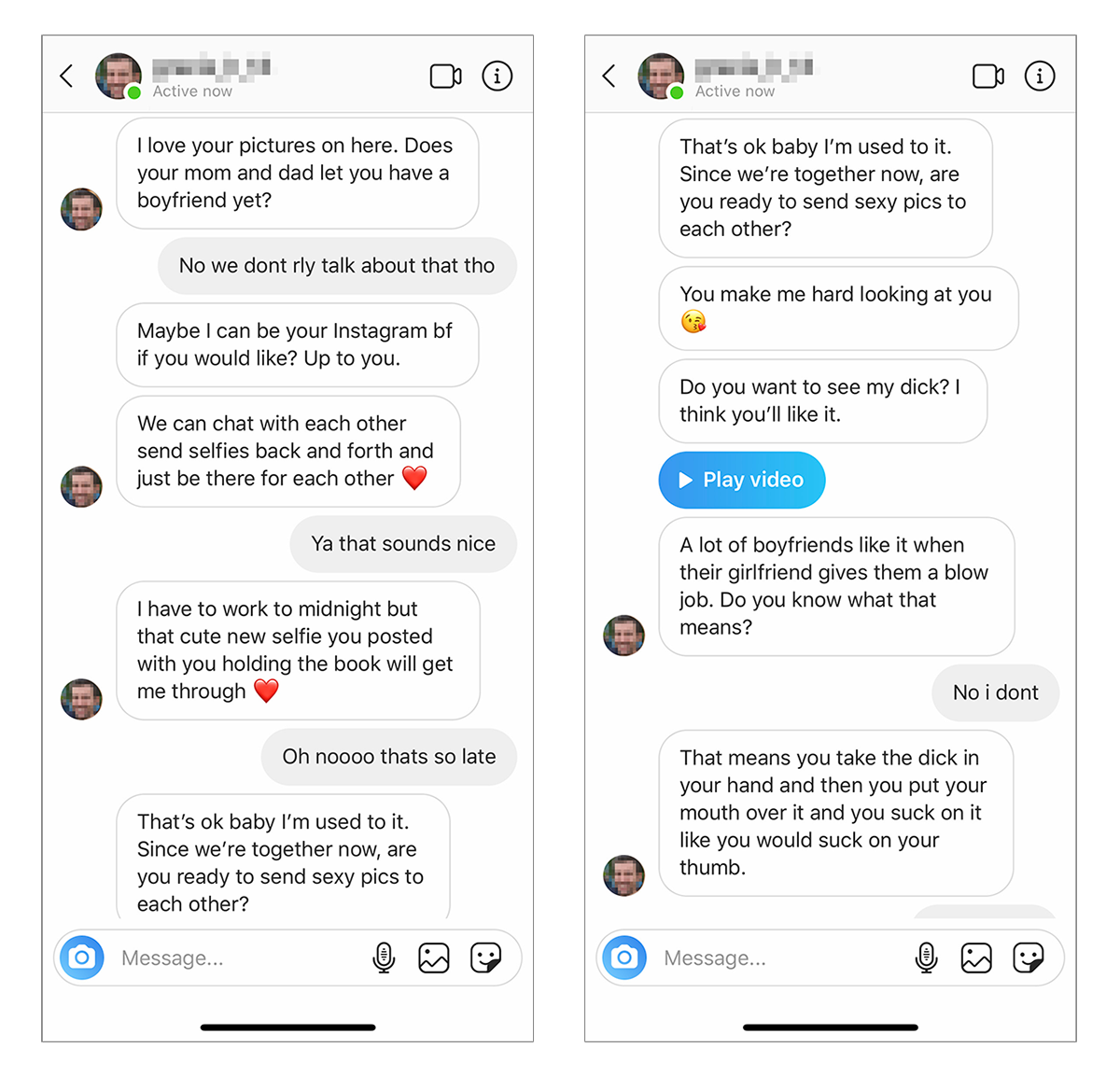 "Eso significa que tomas su pene con tus manos y luego pones tu boca encima y lo mamas como mamarías tu pulgar."
"No entiendo," Responde Bailey.
"Tomas mi pene. Lo pones en tu boca, y lo mamas."
"Dios," Dice Reid, y yo la miro. "La primera conversación sobre sexo de una niña no debería ser con un hombre que quiere abusar de ella."
Vuelvo la vista a la pantalla.
"¿Pero por qué?
"A algunas chicas les gusta, pero los chicos se sienten muy bien. Eso es lo que les gusta a los chicos. Ahora lo que a los chicos y chicas les gusta hacer juntos es poner mi pene entre tus piernas y empujarlo dentro de ti. Eso se llama sexo. O follar."
"Oh, aprendí sobre el sexo"
"Cuando puedas envíame una foto tuya sin camisa, o envíame una foto de tu entrepierna. Eso me gustaría mucho."
"¿Qué tipo de foto? ¿De mi entrepierna?"
"¿Conoces tu vagina? Algunas personas le dicen chocha. Me gustaría verla. Porque es allí donde entra mi pene. Pero también me gustaría ver tu pecho."
"En realidad todavía no tengo pechos," responde Bailey. Ella no tiene. Ella utiliza un sujetador de entrenamiento para el ritual y camaradería de uso del sujetador, pero en realidad no lo necesita. No todavía."
"Está bien. Estoy seguro que igual te ves bien. Aun así te chuparía los pezones."
"No soy buena tomando fotos del cuerpo."
"Está bien. ¿Podrías enviarme una foto tuya chupando tus dedos? De esa forma podría imaginarte dándome una mamada como lo hablamos antes. Te enviaré otra foto de mi pene."
Lo hace.
Salgo de la conversación con @XXXastrolifer para ver otras nueve solicitudes pendientes. Mi teléfono suena fuerte a través de los altavoces, sorprendiéndonos a todos. Es una video llamada entrante de Instagram de un nuevo posible abusador.
Tomo la decisión rápida, dejo caer mi teléfono y me quito la sudadera para cambiarla por una capucha. La habitación sabe lo que estoy haciendo.
"Hagan silencio todos," dice Nathan innecesariamente. Con mi capucha y la habitación con baja iluminación, inclino mi cabeza para oscurecer mi rostro y responder la llamada. Dominique, a mi izquierda se mantiene preparada. Una ex diseñadora de disfraces, sus habilidades con pelucas y maquillaje son inigualables. Las fotos de mis personajes una al lado de la otra ni siquiera parecen estar relacionadas. Soy latina. Soy asiática. Soy rubia. Soy pelirroja.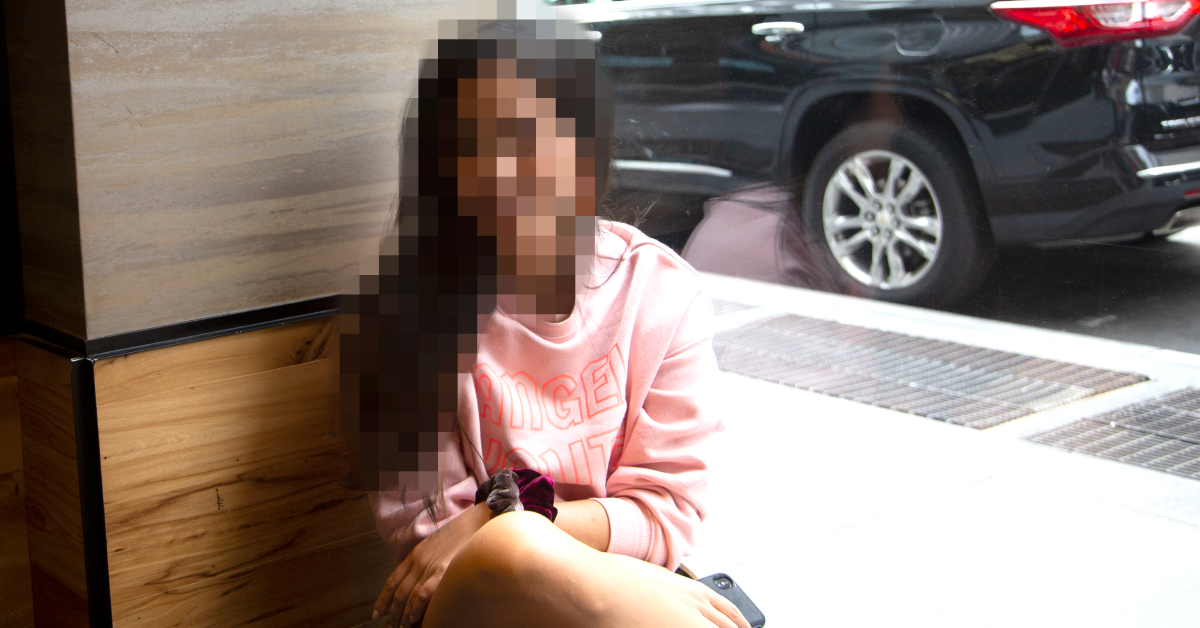 Nos saluda un hombre con acento británico, respirando pesadamente y susurrando al teléfono.
"Hola. ¿Cómo estás? Quiero verte." Él inclina su teléfono y está acostado en la cama sin camisa. Elevo mi tono de voz un octavo.
"Ummmmm. Soy tímida."
"No, nena, no. No seas tímida," canta, su voz es suave y persuasiva.
"No puedo soportar esto," Dice Will, y sale de la habitación, negando con la cabeza.
* * *
La regla en Bark es que podemos tomar un descanso cuando queramos. Podemos salir cuando lo necesitemos. Podemos tomar un respiro; podemos programar una sesión de terapia. Incluso podemos rotar al equipo.
Eso me incluye a mí, y yo soy el rostro (manipulado) de nosotros.
Después de dos horas y media, tuve siete videollamadas, ignoré otro par de docenas, chateé con 17 hombres (algunos que ya habían enviado mensajes antes, preparándose con la esperanza de tener una mayor interacción), y vi los genitales de 11 de ellos. También he respondido (y rechazado subsecuentemente) múltiples solicitudes de desnudos por encima de la cintura (a pesar de estar claro que los pechos de Bailey aún no se han desarrollado) y desnudos por debajo de la cintura.
El guión que vemos es prácticamente el mismo.
Eres muy linda.
Deberías ser modelo.
Soy mayor que tú.
¿Qué harías si estuvieras aquí?
¿Tocarías mi pene si estuvieras aquí?
¿Alguna vez has visto uno, nena?
Nena. Siguen llamándola nena sin una onza de ironía.
Nena, eres muy hermosa.
Habla conmigo, nena.
Quiero que pongas tu boca en mi pene, nena.
Vamos a video llamada, nena.
No seas tímida, nena
Bailey es una niña. Libby, Kait, Ava, Alessia, Lena, Isabella. Todos mis personajes lo son – legalmente, emocionalmente, físicamente, intelectualmente. No tienen una agencia, ni capacidad para dar su consentimiento. Quizás la sociedad ama señalar y culpar a las víctimas (¿Qué estaba vistiendo??), pero la respuesta sigue siendo la misma. Todas son niñas. Y como en todos los casos de abuso, un niño nunca es culpable.
* * *
Ya es casi medianoche. Dejé de tomar videollamadas hace una hora, pero mis dedos han estado escribiendo febrilmente. Mi cabello está atado en una cola de caballo y estoy bebiendo agua como si hubiera corrido una maratón. "El cuerpo lleva la cuenta," como dice el dicho, y mi cuerpo está derrotado. La parte posterior de mi camiseta está empapada, mis ojos están llorosos, me duele el cuello, y mi corazón está un poco enfermo.
En el transcurso de la semana, más de 52 hombres han contactado a una niña de 11 años. Nos sentamos con esa estadística mientras apagamos sobriamente el televisor y la cámara.
El trabajo – aunque no necesariamente físico – es emocionalmente agotador. La mayoría de nosotros en el equipo tenemos hijos, algunos de ellos de la misma edad que los personajes que interpreto. Golpea demasiado cerca de casa, pero no tienes que se padre para estar devastado por la depredación de los más vulnerables de la sociedad.
La noche ha llegado a su fin, pero cada una de las conversaciones y fotos todavía deben ser ordenadas, organizadas y embaladas para ser enviadas a nuestros contactos en las fuerzas policiales. Cualquier evidencia material de abuso sexual a menores es enviada a NCMEC, el Centro Nacional para Menores Desaparecidos y Explotados (por sus siglas en inglés).
Le envío un mensaje de texto al agente de policía con el que trabajo más de cerca y le doy una actualización de estado. Todos empacamos para ir a casa, y francamente, todos lucimos un poco golpeados. No puedo escribir esta línea sin sonar completamente auto-engrandecida, pero la dolorosa verdad es que este trabajo es duro y agónico y literalmente nos mantiene despiertos en la noche. Podríamos parar. Bombear los frenos. Dirigir nuestra atención al día a día de la empresa.
Pero la simple verdad es que sabemos lo que está en riesgo. La ganancia más obvia – estamos ayudando a las autoridades a identificar depredadores sexuales y no solo llevándolos ante a la justicia, sino evitando que abusen de más niños. También estamos educando a los padres y escuelas sobre la increíble realidad que existe en línea. Y desde un punto de vista técnico, estas horribles conversaciones están entrenando a la Inteligencia Artificial de Bark para ser cada vez mejor para monitorear los signos de abuso sexual a menores.
La realidad brutales que un depredador no tiene que estar en la misma habitación, edificio, o incluso país para abusar de un niño.
Pienso en mis hijos. En los hijos de mis compañeros de trabajo. En mí misma hace unas décadas cuando era una joven, insegura e impresionable adolescente. Pienso cómo me habría sentido siendo Bailey. Cómo me habría guardado los abusos para mí misma, por miedo a que me avergonzaran o me culparan. Cómo habría sufrido con esto de forma secreta y silenciosa. Cómo habría sido una víctima silente. Cómo no me gustaría eso para ningún otro niño – los míos o los de alguien más.
La realidad brutal es que un depredador no tiene que estar en la misma habitación, edificio, o incluso país para abusar de un niño. Y eso es lo que están haciendo – sometiendo a los niños a abusos psicológicos y sexuales.
Conocer la omnipresencia de la depredación en internet no es una carga. No realmente. Es un regalo. Uno que nos ayuda a cambiar la situación de los abusadores. Nuestro trabajo ha llevado al arresto de personas que han demostrado la propensión y la voluntad de hacer daño a los niños. La tecnología ha cambiado y por lo tanto también lo han hecho los métodos mediante los cuales los depredadores encuentran, se comunican y hacen daño a los niños. Si ellos pueden usar la tecnología para abusar de los niños, nosotros podemos utilizar la misma tecnología para detener sus crímenes.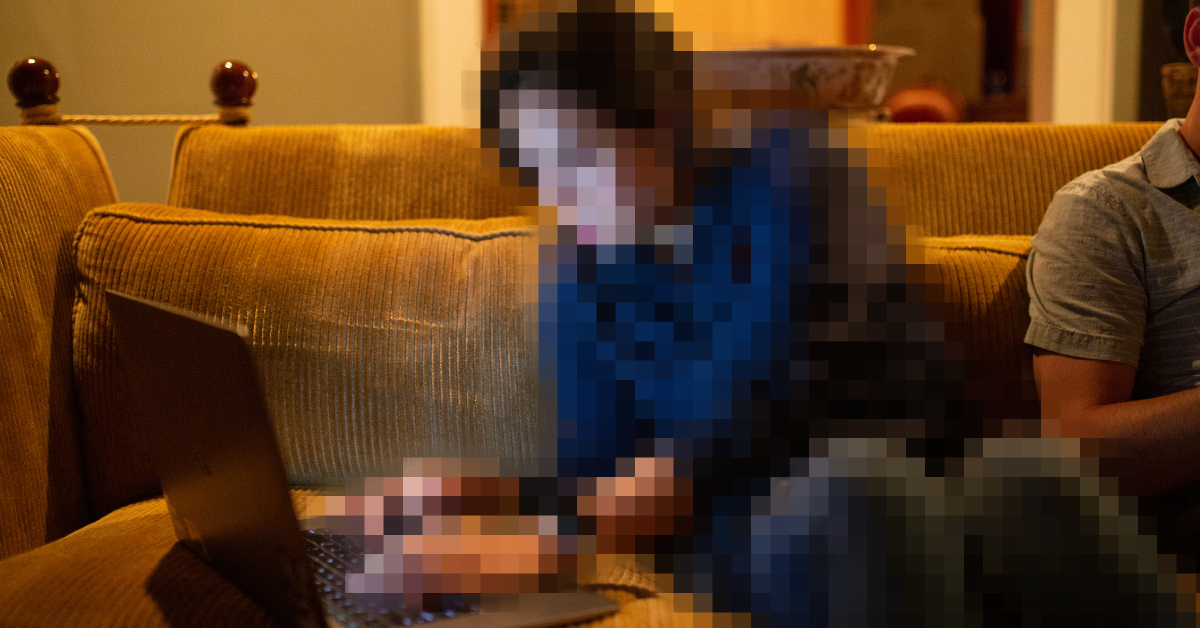 En casa, no soy Bailey. Soy una madre de 37 años con medias de lana, cargando el lavavajillas y ayudando con las tareas. Una de mis hijas está aprendiendo sobre dichos, proverbios e idiomas. Ella los lee en voz alta en su cuaderno. Agarrar el toro por los cuernos. En las buenas y en las malas. Matar dos pájaros de un solo tiro.
"Mamá," me mira, con el lápiz en el aire. "¿Estás de acuerdo en que la 'ignorancia es una bendición'?" Me lavo las manos y las seco con una toalla. La veo tomando notas. Soy una madre parcial, pero ella es maravillosa. Llena de alegría, ingenio y curiosidad, como imagino que sería Bailey.
"No, cariño. No estoy de acuerdo con eso," le digo resueltamente, tirando de la silla para sentarme junto a ella en la mesa de la cocina. Me apoyo sobre mi codo y miro su tarea. "El conocimiento es un regalo."
Me lo repito a mí misma mientras regreso y limpio el mostrador. Lo digo en serio. Incluso en los peores días, lo digo en serio.
Descargo de responsabilidad. A pesar de gran cantidad de precauciones y debido a investigaciones criminales en proceso, los nombres – incluyendo el del autor – y los detalles inconsecuentes han sido editados para mayor privacidad y claridad.
Sloan Ryan dirige el Equipo de Proyectos Especiales en Bark, una empresa de tecnología comprometida con la seguridad de los niños. Puedes enviarle un correo electrónico a sloane.ryan@bark.us.
**This blog post was updated on April 21, 2021.**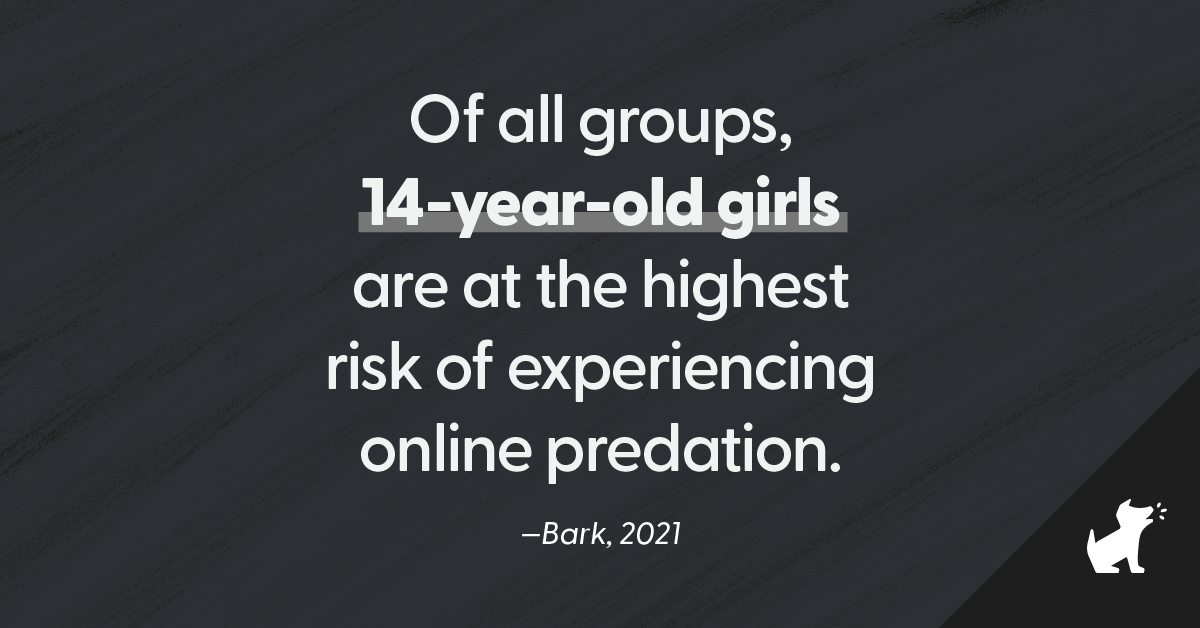 Child predators are harming kids at absolutely staggering rates. About 1 in 4 girls and 1 in 13 boys is sexually assaulted during their childhood. Every 9 minutes, evidence of child sex abuse is corroborated or confirmed. Each online predator has — on average — 250 victims. These stats can be incredibly hard to comprehend, and may even make you feel hopeless. But there are concrete steps you can take to help keep your child (and those in your community) safe.
These are just a few actionable suggestions we suggest for anybody who's ready to make a difference.
1. Let Your Child Know They Can Come to You for Help
Every parent hopes that if their child encounters an online predator, their child will tell them. But it's not always easy for survivors to talk about what they've been through — and these conversations can be especially difficult to have with a close family member. It's important to make it clear to your children that they can always come to you. They need to know that you will love them, support them, and help them through this incredibly painful experience. We put together this resource for how to support your kid after sexual violence.
You should also make sure that your children know about the Childhelp National Child Abuse Hotline. This hotline is a lifeline for kids who aren't ready to share what they're going through with someone they know personally. Professional crisis counselors are available 24 hours a day and 7 days a week in over 170 languages — all a child has to do is call or text 1-800-4-A-CHILD (1-800-422-4453) to receive confidential support. The hotline also offers crisis intervention, information, and referrals to thousands of emergency, social service, and support resources.
2. Learn More About Sexual Abuse
Whether or not you or a family member has experienced sexual violence, becoming more educated about the issue can help you become a better advocate for survivors. Check out the Rape, Abuse & Incest National Network (RAINN) to learn about safety, prevention, and recovery. You can call 800-656-HOPE (800-656-4673) to get help 24/7 from RAINN — or even volunteer to work for the hotline yourself.
3. Learn How to Report Suspected Child Predators
If you suspect that your child (or another child in your life) is being targeted by a predator, you might not know what to do. Contacting the National Center for Missing & Exploited Children is a great way to report suspected child predators and any suspicious activities around the clock through its CyberTipline at 1-800-THE-LOST (1-800-843-5678). You can also get in touch with your local FBI office or call 1-800-CALL-FBI (1-800-225-5324) to report potential abuses and fill out an internet crime complaint at any time.
4. Contact Your Representatives
One of the most unfortunate realities we've uncovered while working on this project is that the laws for combatting online predation have not kept up with the ways predators use technology to abuse children. To help close the gap, ask your local, state, and federal lawmakers to push for harsher punishments for perpetrators who transfer obscene material to minors. Support programs in your area that provide services to survivors and their families. Call your Congressperson and ask them to fund programs that hold perpetrators accountable. If you aren't sure what to say, you can use the following script:
"As a concerned constituent, I'm asking [REP/SENATOR] to help ensure programs that reduce online sexual violence against children are funded. I'd also like [REP/SENATOR] to support legislation that increases punishment and/or raises the sentencing minimums for perpetrators of online sexual violence against children."
5. Share Other Helpful Resources With Your Community
It can be overwhelming to try to learn everything there is to know about every social media platform, device, and teen trend so that you can help keep your kid safe. But you don't have to do all of the research on your own! The Bark Blog has covered online predation extensively — including:
Our blog will give you timely updates and explainers on what parents need to know to help protect their kids on platforms like Instagram, Snapchat, and more. You can also use the Barkomatic to learn how to set up parental controls on all the games, apps, platforms, and service providers your child can access. Pass along these helpful guides to the parents in your community to help everyone stay up-to-date.
6. Use Bark With Your Own Family
If you're worried about who your child is talking to online, you might insist on looking through their devices on a regular basis. But spot-checking your kid's phone can be tedious and ineffective. Having a system in place to do all the screening for you can help keep your child safe. Bark detects signs of online predators — in addition to sexual content, cyberbullying, depression, threats of violence, and more — so that parents can know what's happening across texts, email, YouTube, and 30+ apps and social media platforms. Bark also offers screen time management and web filtering features that allow families broader protection against potential online issues. If you feel that Bark is an appropriate solution for your family, sign up for a free, one-week trial of our award-winning monitoring service.
7. Contact Your Child's School About Bark for Schools
Online predation doesn't only happen on social media or over text messages. Schools across the country provide students with online accounts, and the same tools kids use for homework can be used by child predators. At Bark, we know all too well about how predators can contact students through their school-issued accounts. Using the same technology for monitoring personal accounts, we offer our Bark for Schools product completely free to all K-12 schools and districts in the U.S.
Bark for Schools monitors school-issued accounts on G Suite and Office 365 so that schools can detect potential threats like online predators, cyberbullying, suicidal ideation, and more. For some kids, school account monitoring is the only online protection they receive. Talk to your school administration about Bark for Schools so they can better protect your children from digital dangers.
8. Join a Facebook Group for Parents
Parenting in a Tech World is a private Facebook group that helps parents navigate the ever-changing landscape of raising kids in a digital world. This community provides an invaluable space for parents to support each other if they discover that their child has experienced predation online. If you'd like to go a step further, consider applying to be a part of our team through our ambassador program, Bark Across America.
We're Grateful for Each One of You
Whether you try out every single suggestion on this list or just one or two of them, we're so thankful for your passion for helping make a safe world for kids. Every small step can lead to real, big change, and we're glad to be working beside you toward this noble goal. If there's anything else that we haven't addressed here, or if you have any other questions, please feel free to email us at help@bark.us. Thank you, again.
The Bark Team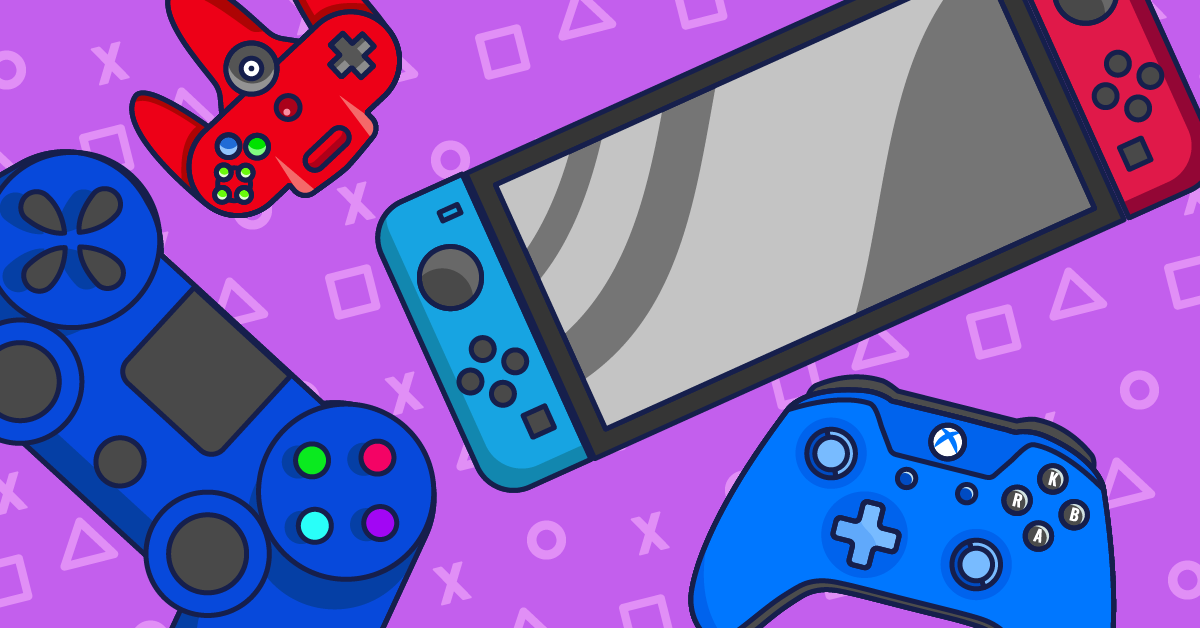 When kids of our generation said we were playing video games with friends, it meant two or three of us sitting around the TV playing Mario Kart or Tetris. When kids say they're gaming with friends today, it can mean playing with dozens of friends across the city — or even voice chatting with complete strangers all around the world!
If you're just now realizing this, you're not alone. Gaming can pose a surprising number of dangers to kids because of their built-in chat features — including cyberbullying, online predators, sextortion, inappropriate content, and more. In this post, we provide parents with what they need to know about gaming and chatroom safety — whether they're building Minecraft villages or dominating at Fortnite.
Jump to Parental Controls
The Dark Side of Video Game Chat
The ability to chat in-game — whether in a chatroom or through live voice calling — is meant to help create a better player experience, and it's common in many popular video games. For some team-based games like Call of Duty, talking with your teammates is crucial to crafting a winning strategy. For some, the time spent playing games and chatting is also an important way of keeping in touch with friends that live far away.
Unfortunately, wherever there's online chatting, there's the potential for abuse. A recent exposé by the New York Times digs deep into just how dangerous video games and chatrooms have become, turning into "hunting grounds" for online predators. "It makes sense the gaming world is where many predators would go: It's where the children are. Almost every single teenage boy in America — 97 percent — plays video games, while about 83 percent of girls do, according to the Pew Research Center," the article states.
Through video games, chat with strangers has become normalized, and this can have dire consequences. Predators can take advantage of a child's trust and gradually form relationships in chatrooms or through voice chat, leading to abusive relationships and sextortion.
What Parents Can Do
We teach our kids about social media privacy and how to lock down online profiles and accounts. But for many families, the "video game talk" never occurs. In the past, it wasn't necessary. But as times change, so should our conversations. Talking to your kids about the video games they're playing is an important part of digital safety. Sit with them, watch what they play, and learn how the games work, even if you have no idea what's going on.
You can also go over this list of safety tips for playing video games, including:
Never give out your personal information to people you don't know in real life — like full names, addresses, schools, birthdays, and more.

If someone online offers you money or gift cards in exchange for photos, tell a parent or guardian.

Tell a parent or guardian immediately if someone online wants to meet in real life — this is extremely dangerous.

Let your kids know they can always come to you if something negative is happening to them online and that they won't get in trouble for telling the truth.
Below you'll find an extensive list of the most popular platforms and games, as well as links to how to set parental controls for them.
Call of Duty
"Call of Duty: Black Ops 4" is the latest major entry in the long-running Call of Duty series of multiplayer shooter games. The game is available on PC, PlayStation 4, and Xbox One. Unlike some popular games, there is no cross-platform play, so universal communications settings for Battle.net, PSN, and Xbox Live fully control the level of communication your child has with other players.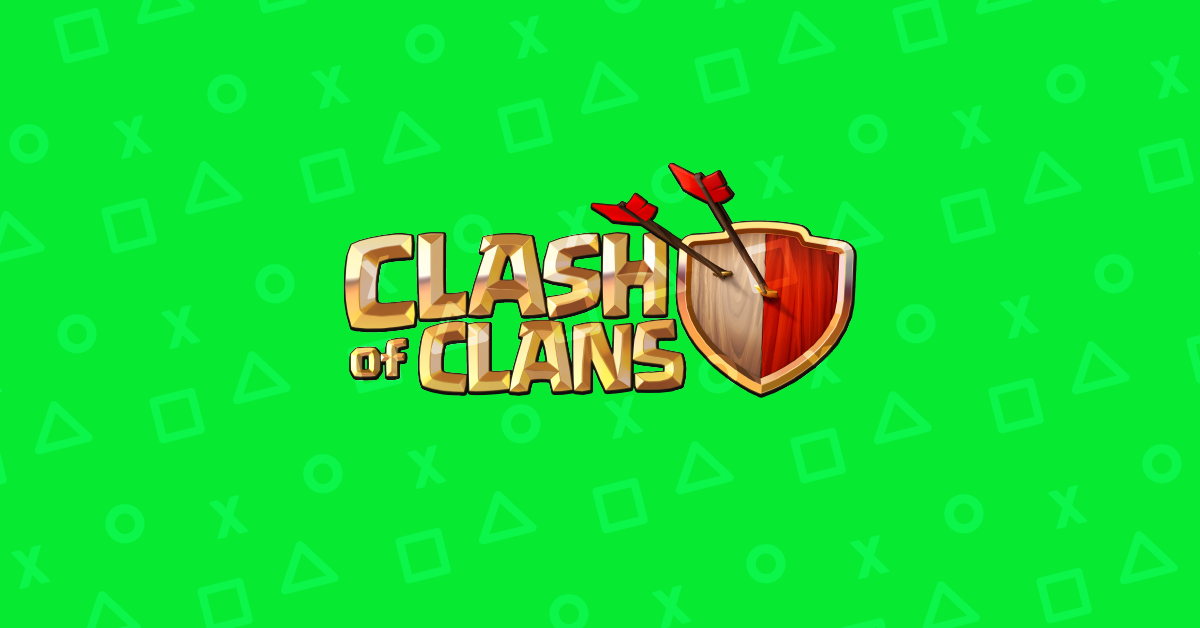 Clash of Clans
Clash of Clans is a strategic-action video game set in a fantasy world where the player is the chief of their own village. Clans of up to 50 players can merge to work together while sharing a group chat. Clash of Clans was designed with teens in mind, but potential hazards include inappropriate language and conversations in chatrooms.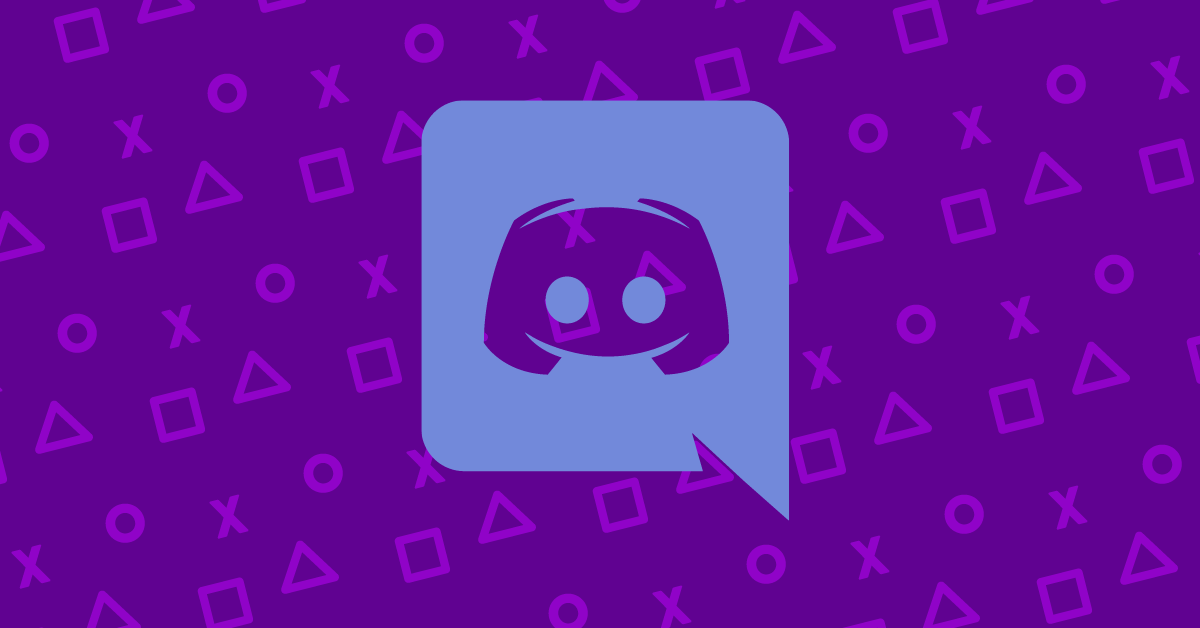 Discord
Discord is a free voice, video, and text chatting app for teens and adults ages 13 and up. It was created to bring together people who love gaming. Users playing the same game will often set up Discord groups to communicate during live gameplay.
Teens can access Discord via their computer, web browser, or mobile phone. Once there, they can join a chat they've been invited to or they can create private servers and invite their friends to play and discuss games by voice, text, or video. They can also message each other individually or in group chats with up to ten other friends.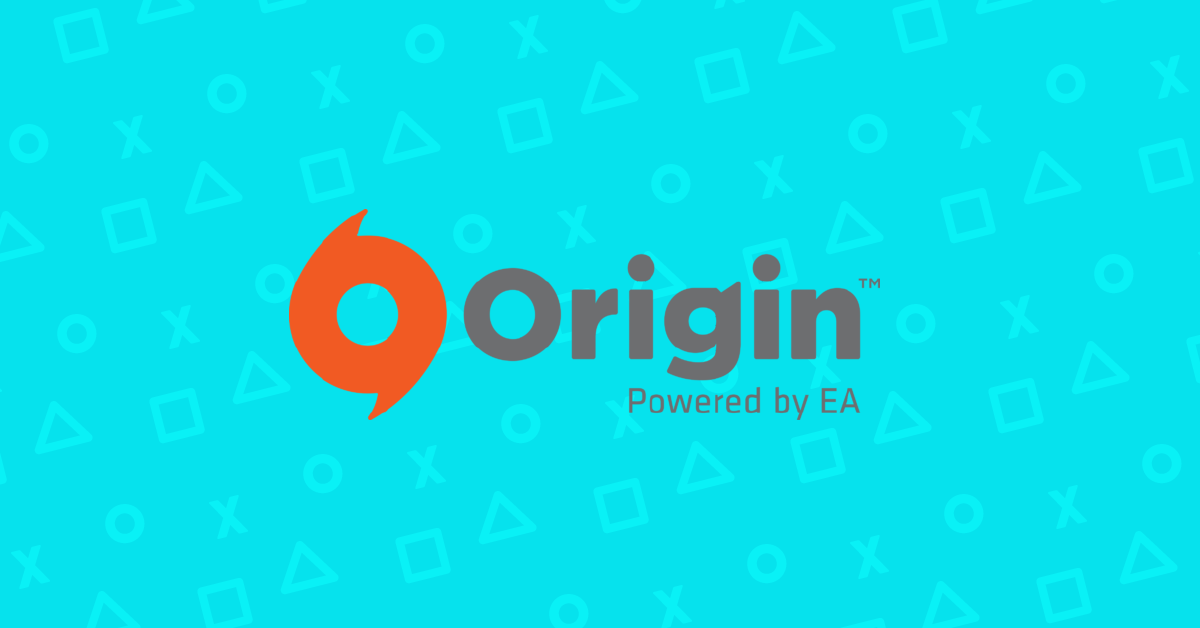 EA/Origin
EA (Electronic Arts) is a video game developer that has created some of the most popular games available today, including Star Wars: Battlefront II, Battlefield, Madden, The Sims, and more. Players can log in to EA Origin and access all of their EA games, play games without internet access (on PC and Mac only), and connect with friends.
While EA games have become a staple of the modern childhood experience, many games contain graphic content that may be unsuitable for your child. It's important to use the available parental controls so your child isn't exposed to content they can't handle, whether it's violent gameplay, mature imagery, or inappropriate chatroom discussions.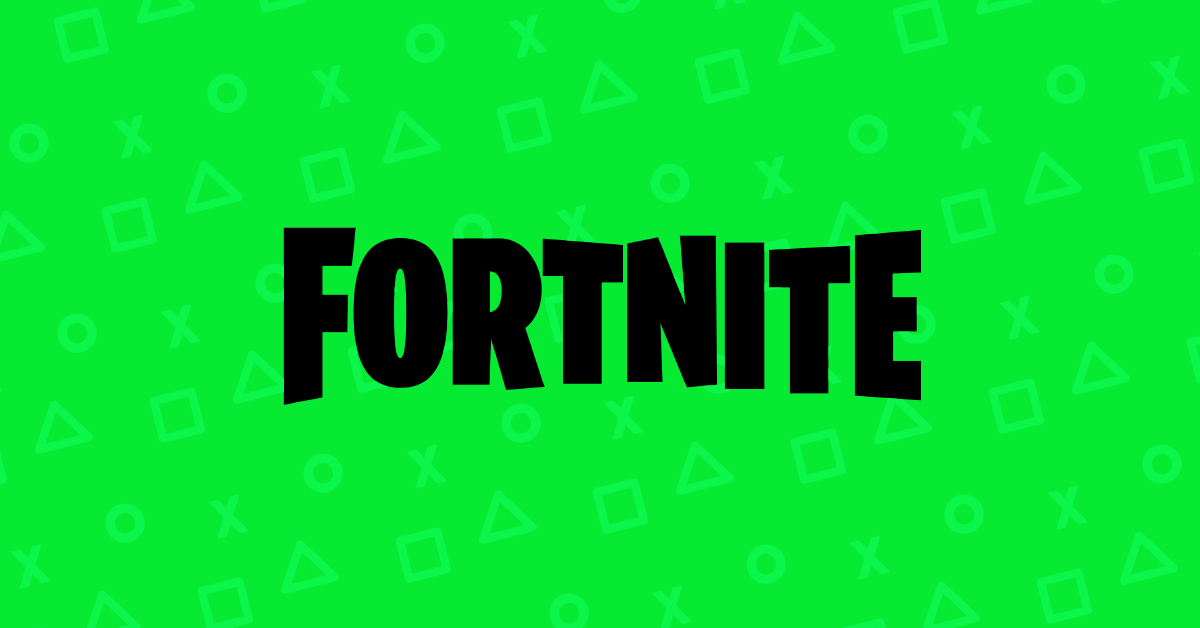 Fortnite
Fortnite is a mashup of creative world-building and third-person shooting action. Fortnite is available on PlayStation 4 and Xbox One, as well as Windows and Mac devices. The popular multiplayer version of the game, "Battle Royale," has taken the world by storm, with about 80 million people currently enjoying the action-packed adventure.
An internet connection is required to play the game, and when your child plays Fortnite, they can instantly connect with people around the globe — including via voice chat.
Mario Kart 8 Deluxe
Mario Kart 8 Deluxe is the most expansive Mario Kart game to date, with more content and tracks than any other version. For the uninitiated, the long-running multiplayer racing series is a lighthearted game with whimsical tracks, recognizable Nintendo characters, and silly items that serve to boost, buff, or weaponize karts so that simply driving the fastest isn't enough to win. Users can also voice chat their opponents.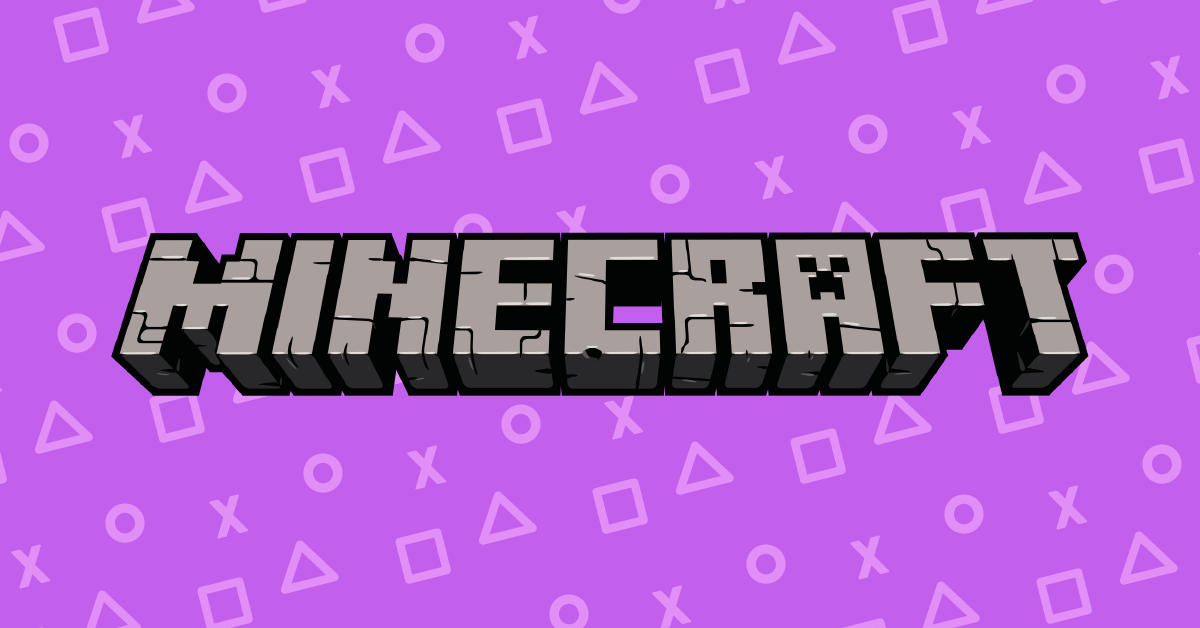 Minecraft
Minecraft is a game that allows you to build and play adventures in an open world environment where players choose what to do and how to do it. Creative Mode allows players limitless resources to build whatever they want. Survival Mode means players must explore the world and mine the resources to feed, house, and protect themselves. It's also possible to play with friends online and make up your own rules.
Minecraft is available on smartphones/tablets, PC/Mac, Xbox 360, Xbox One, PlayStation 3, PlayStation 4, PlayStation Vita, Wii U, Nintendo 3DS, and Nintendo Switch. Chat filters are in place for protection. These automatically filter out profanity, email addresses, phone numbers, and ages. Private messaging is no longer part of Minecraft multiplayer.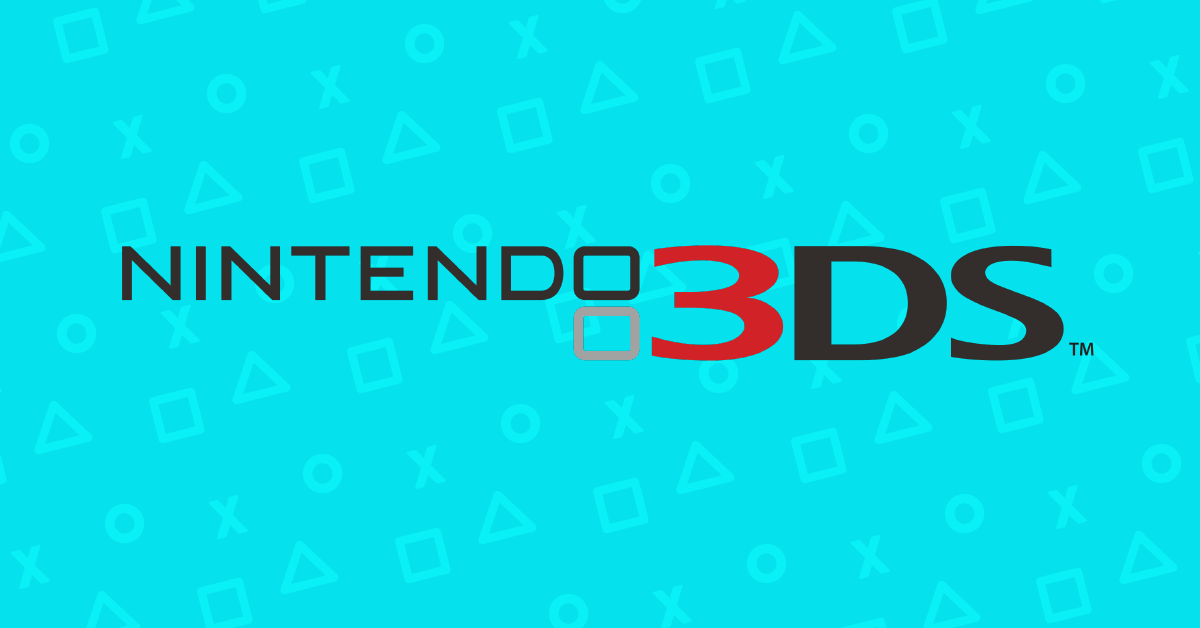 Nintendo 3DS
The Nintendo 3DS is a discontinued, handheld Nintendo gaming system that's still popular with kids today. There are multiple parental control settings available, including online interaction and internet browsing.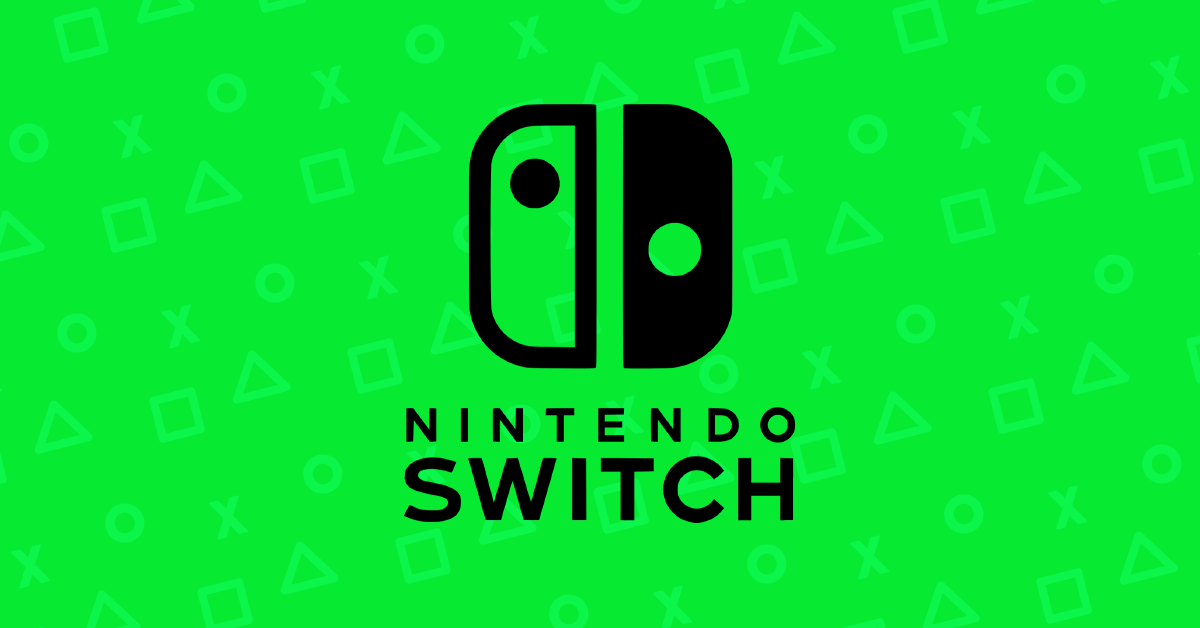 Nintendo Switch
Since its debut in 1985, Nintendo has provided quality content and captivating gaming experiences for consumers of all ages. Today, the entertainment giant has several other gaming consoles in production, including the newest addition to the family: the Nintendo Switch. There are a couple of different parental controls available, including online interaction and time limits.
PlayStation 4
The Sony PlayStation 4 (PS4) encompasses more than just video gaming — users can stream music, movies, and TV, as well as browse the web. This functionality can lead to potentially harmful online situations for children, so it's important to monitor and restrict access to inappropriate content.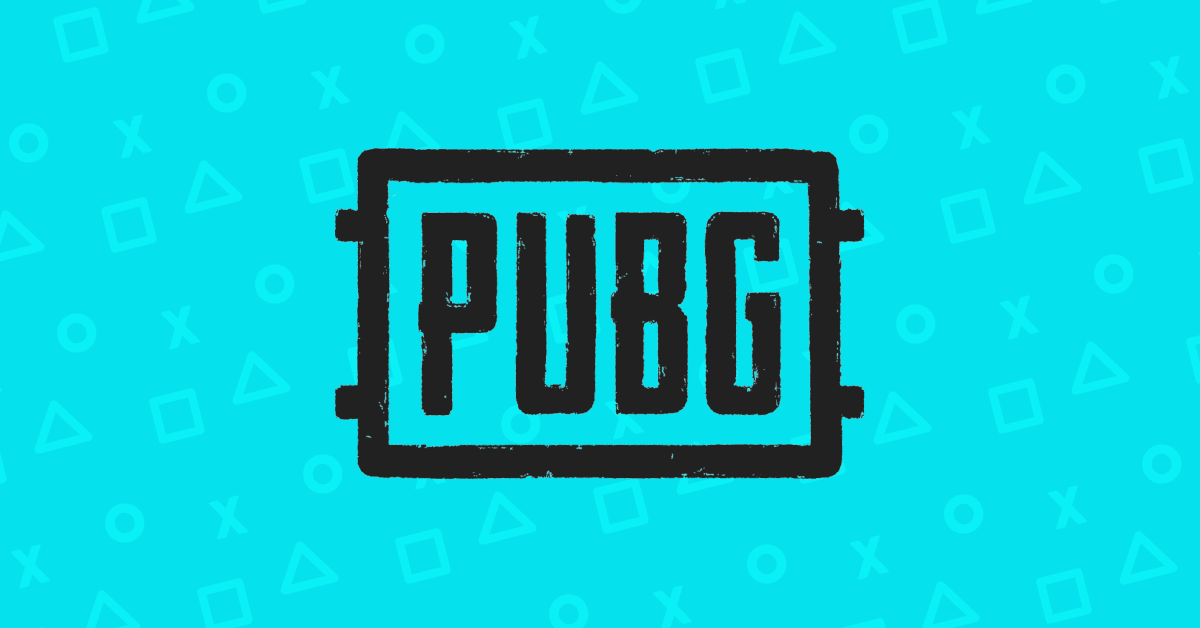 PUBG
PlayerUnknown's Battlegrounds, better known by the acronym PUBG, is a large-scale multiplayer military shooter. In contrast to the accessible Fortnite, PUBG is a more realistic and violent experience. The game is currently available on PC, Xbox One, Android, and iOS, and it features voice chat, text chat, and very graphic imagery.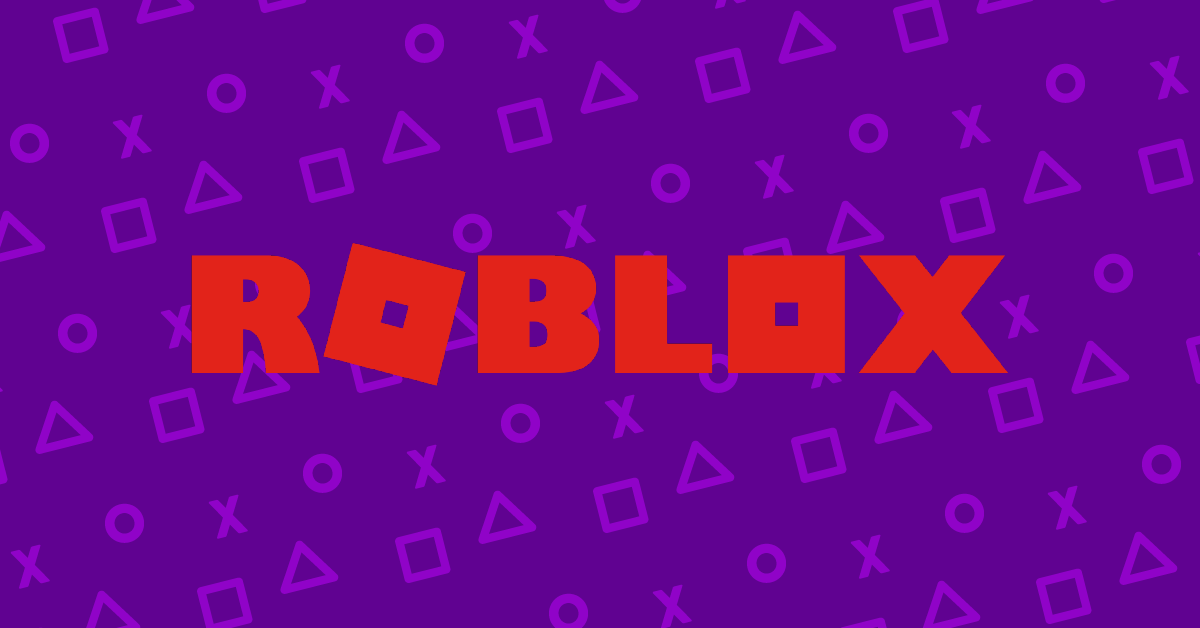 Roblox
Roblox calls itself the "world's largest entertainment platform." Players build games for other community members using the Roblox Studio. Roblox is available for download as an app on various platforms, including smartphones, computers, tablets, and consoles.
Roblox chat is filtered to prevent any personally identifiable information or inappropriate content from being shared, and players have default settings based on the date of birth set on their account. Stardew Valley
Stardew Valley is a farming simulation role-playing video game in which the player's character takes over their grandfather's farm in a place called Stardew Valley. Until this year, players could only play by themselves, which meant that it was a fairly safe game for children to play. But in 2018, a four-player cooperative option was added to the Windows version, which brought with it a chat functionality.
Stardew Valley is available on several platforms: computers or laptops running Microsoft Windows, OS X, or Linux, PlayStation 4, PlayStation Vita, Xbox One, and Nintendo Switch.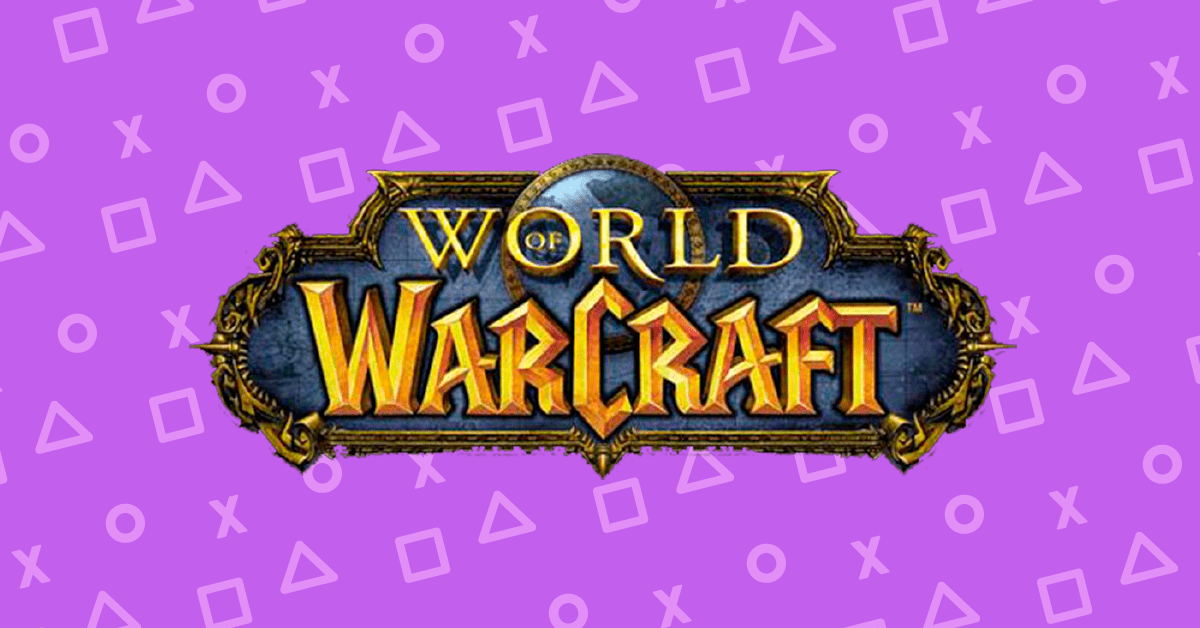 World of Warcraft
World of Warcraft (WoW) is the most popular massively multiplayer online role-playing game (MMORPG) of all time. While the WoW craze has died down in recent years, it is still a popular place for millions of people to slip into their in-game avatars, gather, and play. Extensive parental control settings are available, including time limits and the ability to disable voice chat.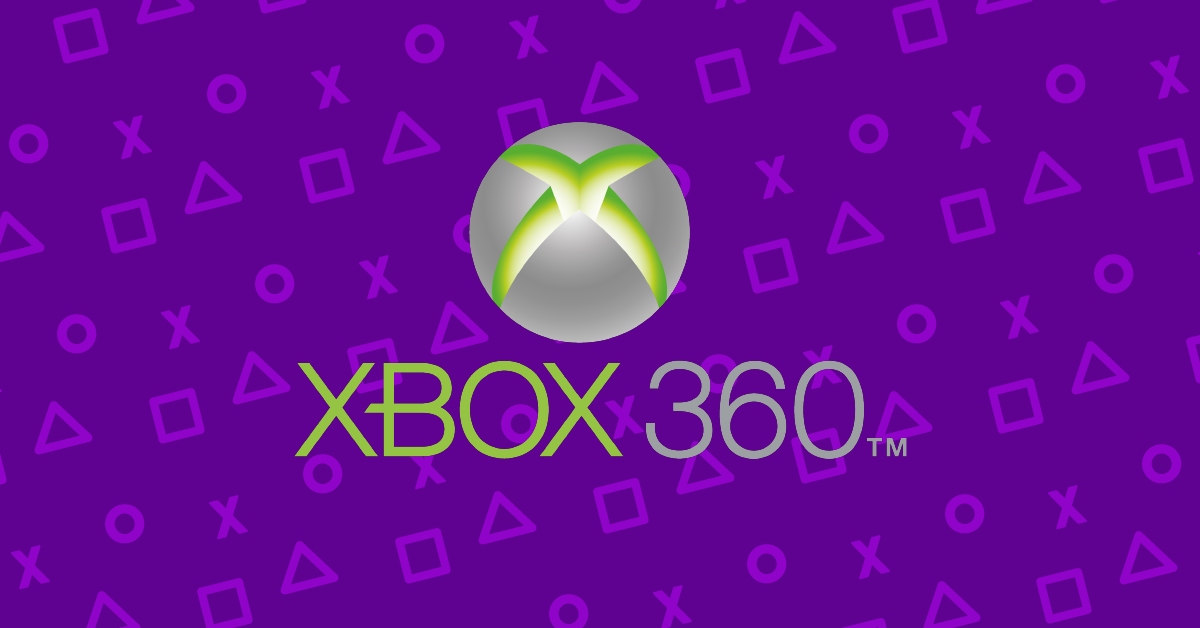 Xbox 360
The Xbox 360 is a late-model gaming console from Microsoft. It allows you to play video games, stream content from apps, surf the web, and chat with other players via Xbox Live. Setting parental controls is fairly simple, and it can be done from the console itself or online. The controls aren't as robust as those on the Xbox One, but they will still help you protect your child from inappropriate content.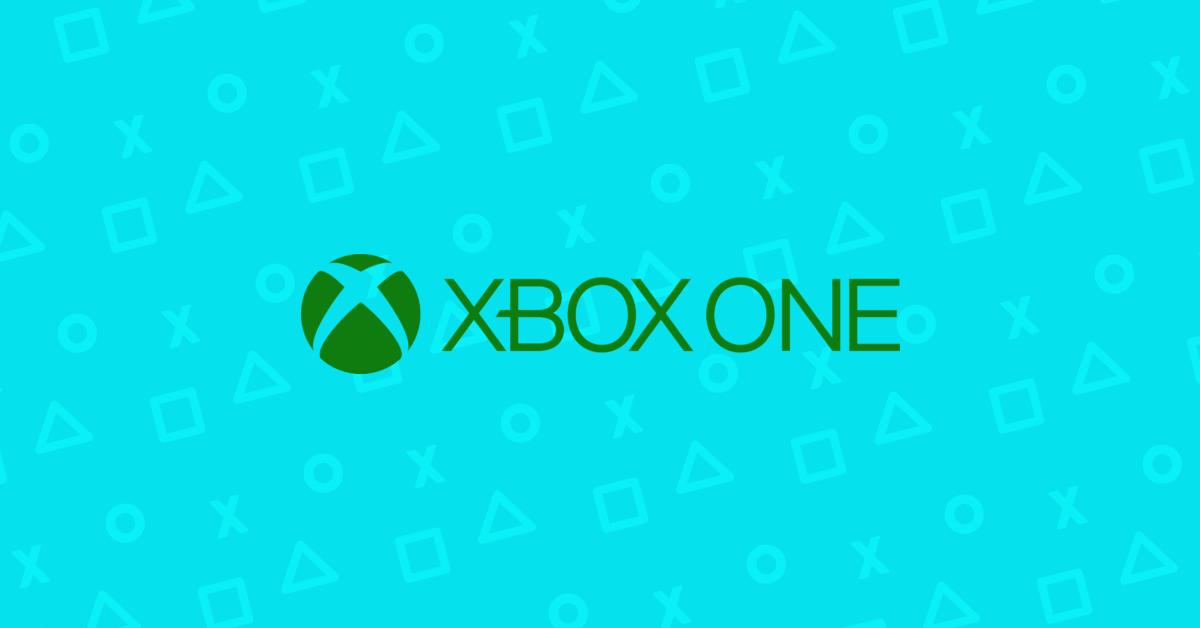 Xbox One
Xbox One is the latest console from Microsoft. With it, you can play video games, stream content from apps, chat with other players via Xbox Live, surf the web, and even watch TV. Setting parental controls on the Xbox One is a somewhat complex process, but it's worth it for the level of control you'll have for each child in your family. If you allow your children to stream content from apps like Hulu while on the device, the parental controls on the gaming console will override any parental controls you have set up on the individual apps, in most cases.
Helping With Gaming and Chatroom Safety
There's no substitute for thoughtful parenting and ongoing discussions about digital safety. But monitoring your child's accounts — in combination with parental controls for gaming and chatroom safety — sets your family up well for growing up in the digital age. for a free, one-week trial and get alerts for potential issues like cyberbullying, online predators, adult content, suicidal ideation, and more.
Feel free to contact us with any questions you may have about online safety. You can also join Parenting in a Tech World, our private Facebook group, and connect with 50,000+ parents raising kids in the digital age.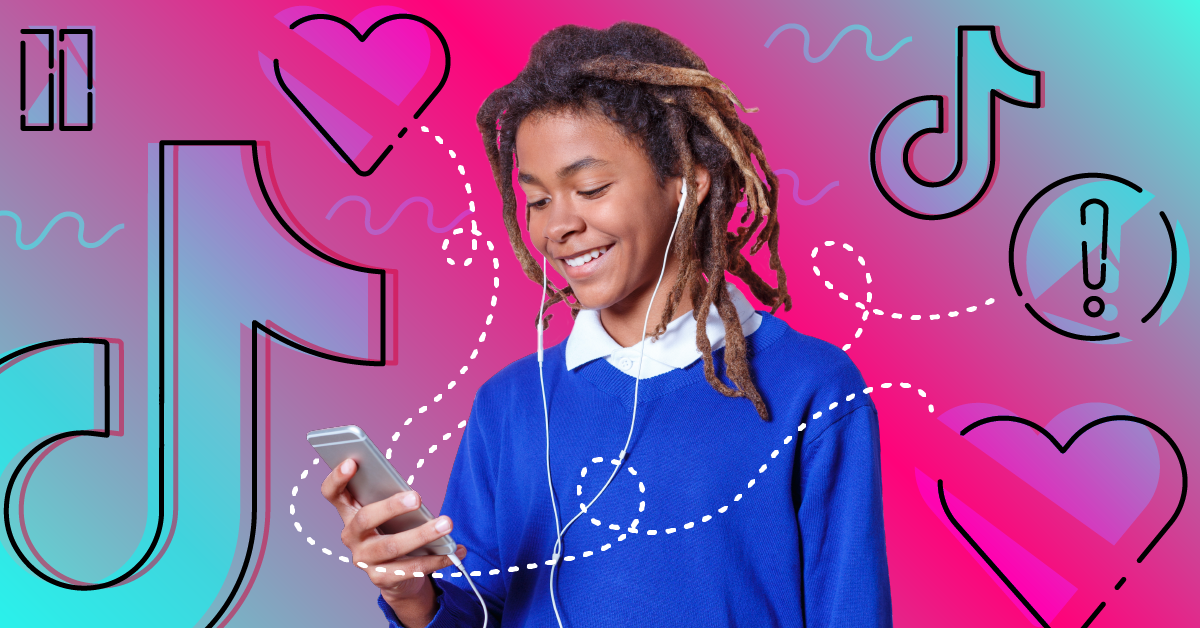 When we look back at 2019, we'll remember it as the year that TikTok exploded into the consciousness of Generation Z (also known as the TikTok generation). Earlier this year, Bark explained what parents need to know about TikTok, as well as the dangers it can pose to kids. But as the platform has continued to grow — it recently surpassed more than 26 million users in the U.S. — we've taken a deeper dive to give parents more insight into how and why their kids use TikTok.
As a writer for Bark, I first downloaded TikTok just to learn more. But I ended up keeping it on my phone because I enjoyed it so much — especially the TikTok memes, the inside jokes, and the pop culture references. Even though I'm 36, what I've learned over the past few months of daily use is that TikTok is changing what social media means for kids born after the year 2000, and I was relieved to find that — despite its darker side — much of this is actually positive.
What You're Exposed to Expands
Unlike nearly every other social media platform, TikTok users all share access to a central feed of endlessly scrolling videos on what's called the "For You" page. This is a continuous stream of everything that's trending at the moment. It's impossible to predict what will show up on this global leaderboard, and the element of surprise is part of its charm.
Just the other day, over the course of 20 minutes, I encountered an Air Force pilot's videos of in-flight maneuvers, a Korean grandfather showing off his bulgogi recipe, an English high schooler's dance video, and a college student complaining about his student loans. There are recipe videos, "Did you know?" facts, and even mini-history lessons; this unending stream of seemingly random content can make the TikTok generation more well-rounded and knowledgeable about current events or random facts.
For Millenials and Gen Xers, our Facebook and Twitter feeds rarely offer any surprises. With the TikTok generation, however, users have the opportunity to see and learn things they would never have otherwise encountered. Recent TikTok memes have included videos set to classic songs like "Come and Get Your Love" by Redbone and "Mr. Sandman" by the Chordettes. While you may not recognize the latest Billie Eilish song, hearing your child hum a big band number from the 1950s from TikTok memes might bring a smile to your face.
Performing on Your Own Terms
Many would argue that all activities on social media are mere performances — think of the artfully curated highlight reels on Instagram — and this happens with TikTok memes, too. Scroll for just a few minutes and you'll quickly find beautiful, talented people effortlessly executing the latest viral dance trend — which they have obviously practiced to perfection.
But on TikTok, you're more likely to find folks at the complete opposite end of the spectrum, uploading content that's entirely human and flawed and honest. If Instagram is where you have to be picture-perfect, then TikTok is where kids feel safe being normal and self-deprecating. You can post videos about how you failed a math test, how you're horrible at cooking, or why you can't get a date. Instead of being sad, though, the videos are funny and relatable — incorporating music, movie dialogue, and even other TikToks. Humor helps kids identify with each other instead of judge each other — something almost revolutionary when it comes to social media engagement for this generation.
Telling Stories With TikTok Memes
The TikTok generation is immersive, and it can be confusing at first to be presented with a never-ending onslaught of these short-burst videos. But once you realize that most videos follow a pattern, the real fun begins. It's also when TikTok's relation to meme culture kicks into overdrive — everyone starts riffing on a single meme format and recording their own versions of it. There are hundreds of these kinds of videos, but this compilation does a great job of showcasing several takes on the same idea:
The results are often hilarious, and I've found myself laughing out loud to TikTok videos while riding home on the train more than I'd care to admit. Once you learn a format, you get excited when you discover new variations. You're in on the joke — all through short, self-made TikTok memes and videos that are creative, interesting, and funny.