**This blog post was updated on May 26, 2021.**
The birds have started chirping. There's a slight morning chill to the air. You've been dreaming of a fluffy stack of pancakes and you emerge from sleep, dewy-eyed and cozied up in bed. Although for a few blissful moments you might think you're back in seventh grade at sleepaway camp, you quickly realize you're the parent now, and your kid sleeping down the hall is the one who desperately wishes they could be kayaking, weaving friendship bracelets, and making gooey s'mores.
It's not always easy to think of summer activities for kids — no matter how long you've been parenting. For those seemingly endless days filled with nothing but "I'm bored," we've put together some sample at-home summer camp activities that are sure to banish boredom in the time it takes to click a link.
Your kid can work their way through the list exactly as it is, or just use these suggestions to break up their TikTok time. Don't have internet access or a backyard they can use? No problem! A couple of little tweaks can adapt these recommendations to your family's specific situation. Once you get them set up with an activity, you should have plenty of time to join a team Zoom, call your BFF, or even clean the bathroom.
Warning: these ideas are so fun you may find yourself wanting to participate instead of doing your own work!
Summer Activities for Kids
For days filled with sunshine
See who can identify the most types of plants and animals on a walk with

Nat Geo's Seek app

. Warning: it's

a lot

of fun.

Volunteer to walk a neighbor's dog and make a new furry friend.

Bust out the garden hose, sprinkler, or squirt guns and have a watery showdown to cool off!

Consider holding a car wash to make some spending money — or donate the proceeds to a worthy cause. (

You could also hold a dog wash for all of the neighborhood pups.

)
For rainy days indoors
For long car trips
Print out these

backseat games

— you'll find mazes, word searches, license plate games, and more!

Flex your Jeopardy skills with

Brain Quest trivia cards.

Learn how to play the Movie Game. (

Feel free to give it a better name!

) One person names a movie star, then the next person names a film that the actor was in. The next person then has to name a different movie star from the same film, and so on. Example:

Tom Holland
"Spider-Man: Homecoming"
Robert Downey Jr.
"Iron Man"

Stretch those achey, cooped-up, backseat muscles with a little car yoga.

Purchase a tailor-made family game for road trips,

Shotgun

. One reviewer even said it was "Grumpy teenager approved!"

Make homemade travel comics with these blank, templated

comic book journals

.
For a throwback '90s day
Gather the crew and head out west on the

Oregon Trail

. Good luck fording those rivers!

Make a super colorful

tie-dye t-shirt

(or socks, or pants, or shorts) to wear all summer long.

Flex those language skills and play a rousing game of

Madlibs

.

Brew up a batch of delicious, neon-green

homemade Ecto Cooler

.

Take a tour of the real-life

Titanic

to learn about its passengers and structure.

Have a '90s themed media day: listen to some old CDs, watch '90s movies, and listen to '90s playlists on Spotify. We recommend boy bands, grunge, and old-school hip-hop!
For artists
For athletes
Choreograph a dance to your favorite song.

Do some

yoga to unwind

.

Learn a new

hip-hop dance move.

Have a neighborhood or family Olympics: choose events like the 100-meter dash, farthest basketball throw, long jump, and more. The sky's the limit!
For kids that miss school
For making the world a better place
For phone-free afternoons
Grab a tub of chalk and decorate your neighborhood sidewalk/driveway.

Take a trip to the local library for books and movies galore.

Dust off the old family board games and play a rousing game of Monopoly or Trivial Pursuit.

Sit everyone down and brainstorm the ultimate dream vacation if your family won the lottery. Get into all of the details — like how big your yacht would be or exactly how many lightsabers (and what colors!) you'd buy at Star Wars Galaxy's Edge at Disney World.

Summer activities for kids can spread into the evenings! When the sun sets, head outside to watch fireflies. Be sure to

learn about these lightning bugs

beforehand so you can identify their lighting patterns!

Camp out in the backyard if your family has a tent. Don't forget the hotdogs and s'mores!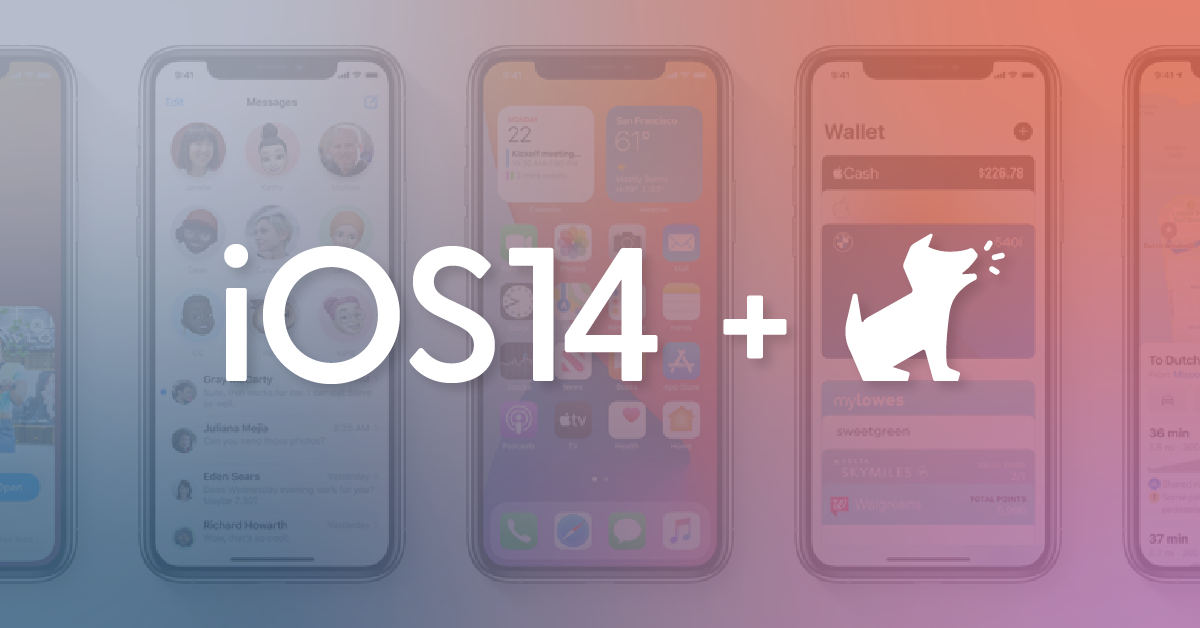 No matter how tech-savvy of a parent you are, you probably feel pretty overwhelmed by how quickly changes can happen. As soon as you learn a new program, an update changes everything. As soon as you're comfortable on a social media platform, a new feature rolls out and you're back at square one. So you might be feeling a little apprehensive about the news that Apple plans to release its new operating system in September — iOS 14. From the new Home screen to the new privacy measures, we wanted to make sure you've got the scoop before installing this new software onto your phone.
Meet the New Home Screen
There are two kinds of people: those who keep their iPhone apps in neatly arranged folders and those who have pages and pages of apps to scroll through. With this new iOS update, things are about to change! Finally, instead of having to create a ton of folders on each page just to find the one app you need, iOS 14 is introducing the App Library.
The App Library allows you to choose which pages you want to have featured on the Home screen of your phone and which ones you don't. This is a great new feature that allows users to more fully customize their experience. Parents should beware of it, however, because kids can use it to hide apps they don't want you to know about. Fortunately, Bark can detect when your child downloads a new app even if they try to hide it by deleting Home screen pages.
Apple is also releasing a feature called Picture in Picture that will allow you to easily access apps while watching videos or FaceTiming. This gives users the ability to interact with multiple apps at once by placing one app screen on top of another. You can move the screen anywhere you want across the display, adjust the size, and swipe it to the side to hide it. Parents should take special note of this swipe-to-hide functionality, which can make it easier for kids to quickly hide videos they're watching by pushing them out of sight.
Updates to Apps

Apple Translate
Apple users have long expressed their desire for an app that can translate entire conversations offline. Fortunately, that wish is about to be fulfilled with the release of Apple's new Translate app. It has automatic voice language detection and is able to function without any internet or cellular connection — a real game-changer for all the globetrotters out there who want to be able to communicate abroad without worrying about cell signals or Wi-Fi connections.
iMessage
iMessage was originally designed to display your most recent conversations at the top of the list. But the most recent messages aren't always the ones that are most important to you. This can be especially frustrating if your kid is constantly texting their friends and never seems to see the important questions and updates you send them. With the new update, you can pin certain senders (like yourself or another caregiver) to the top of your kid's iMessage app, so they'll be less likely to say, "But I didn't see it!"
In group chats, Apple has introduced "mentions" to iMessage to make it clearer who a message is meant for in the context of a larger conversation. So when your tween forgets to unload the dishwasher for the umpteenth time, you can call them out in the family group chat for a little extra encouragement. The app also has a new inline reply feature that lets you reply directly to a specific message in a group conversation and create a thread.
And, for just pure fun, iOS 14 is bringing you and your child more ways to customize your own personal "memojis" to send animated messages to each other.
Apple Maps
Do your kids care about protecting the environment? Are they determined to be able to get to their friend's house without having to wait for you to drive them? Biking is about to get a little bit safer because Apple is adding cycling as a transportation mode in the Maps app. This feature gives estimates on how long it will take to bike to your destination — all while taking into account elevation, bike lanes, bike-friendly roads, and non-bike-friendly geographical features. Talk about cutting down on carpool time!
Other iOS 14 Updates

Web Search
You probably aren't thrilled by the idea of your child instantly searching the internet with just about any keyword they can think of. For better or worse, Apple's new update makes searching the web easier than ever. Instead of needing to go to a mobile browser like Safari to begin loading images, videos, or websites, your child's device will now begin suggesting relevant web pages and searches at the top of their screen as soon as they begin typing anywhere. If you're worried about how quickly they can dive into a full-blown search, our web filtering feature can help you block specific websites (like a pornographic site) or entire categories (like sexual content).
Privacy
When your child asks if they can download a new app, you might immediately wonder whether it abides by good privacy practices. In the past, it could be pretty hard to find that information. But this new update presents it clearly and concisely in the App Store to help you understand the privacy practices of an app before your child downloads it.
Another great development is that you can now have more visibility into what data is being collected on your child. According to Apple's overview of the update, "Developers are now required to get your permission before tracking you. See which apps you have given permission to track in Settings so you can change your preferences."
Apple has also added another major privacy setting that allows you to choose to share only the approximate location of an iPhone within certain apps, rather than your exact location. This can help protect your child from online predators and other threats by preventing their whereabouts from being easily pinpointed.

If these updates feel overwhelming or you are confused about how they may impact your family, please know we're here to support you and answer any questions or concerns you may have about iOS 14.
Emily DeLossa contributed to this article.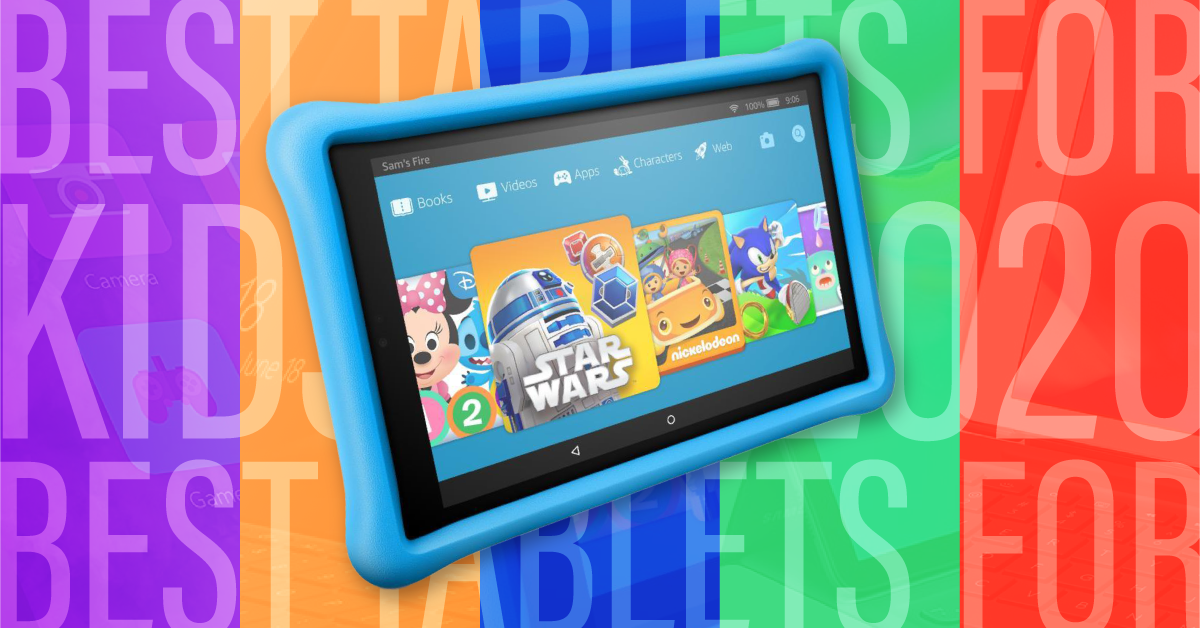 **This post was updated on May 6, 2022.**
Whether you're looking into tablets for your child's very first device or searching for the perfect tech companion for your teen or tween's online learning curriculum, we've got you covered. The Bark team has researched and found the top five tablets for kids in 2022, from economical options for youngsters to high-powered workhorses for high schoolers. Important to our evaluation and selection were durability, price, and functionality. And, regardless of your price point, you'll be able to learn about a wide variety of all of the top tablets on the market right now.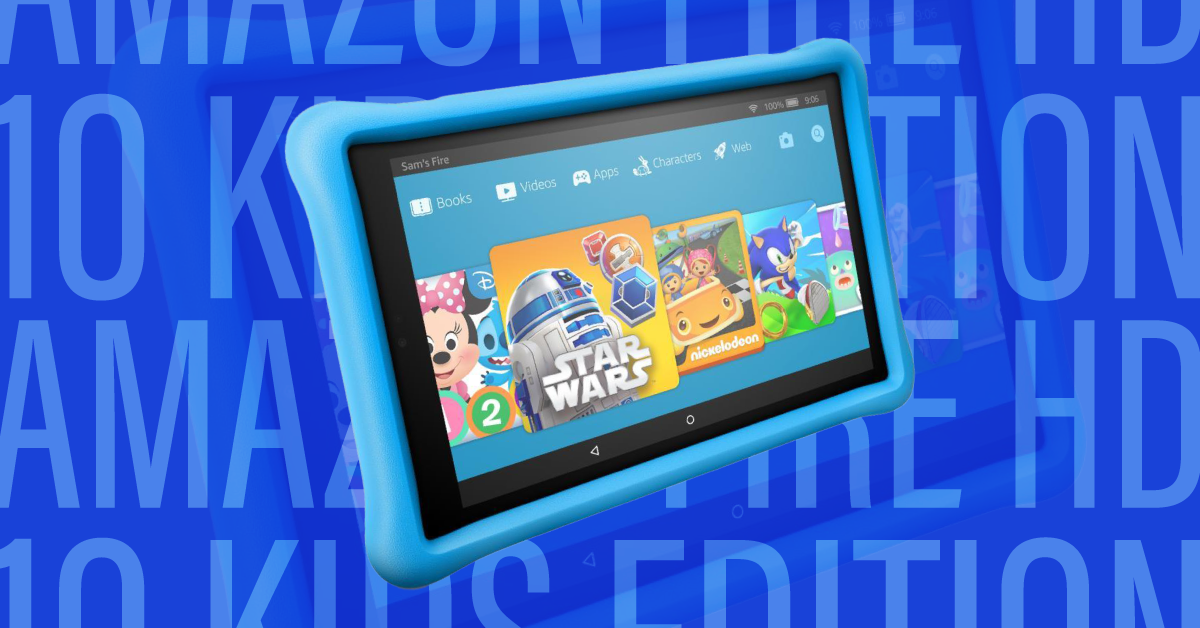 1. Amazon Fire HD 10 Kids Edition
This sturdy tablet comes with a kid-proof case in three fun colors (pink, blue, and purple) and a battery that lasts up to 12 hours before the next charge. This makes it perfect for both quiet weekends at home and long road trips spent in the backseat. It has a faster processor than its predecessor, 32 GB of storage, and a 10.1-inch 1080p HD display. The Amazon Fire HD 10 Kids Edition tablet also comes with a worry-free guarantee. If your child accidentally breaks it, Amazon will replace it at no cost!
2. Apple iPad 10.2-inch
The classic iPad is a great selection for your kid's first tablet. This latest version has a huge 10.2-inch Retina display, 32 GB storage, and a battery life of up to 10 hours. For Apple families, syncing and parental controls are seamlessly integrated. Family Sharing enables you to grant access to all of the books, movies, and music you've purchased. Apple's Screen Time allows you to set parental controls, helping to keep them safe as they use their tablet.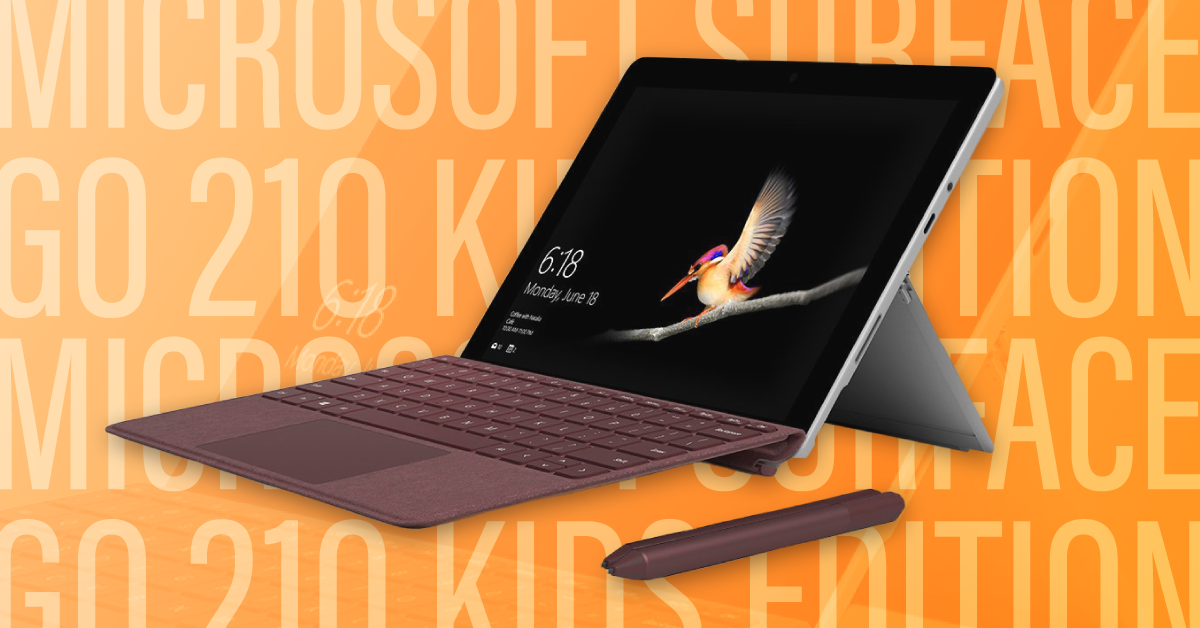 3. Microsoft Surface Go 3
If you're looking for a powerful tablet that runs Windows 11 and provides exceptional versatility for your family, the Microsoft Surface Go 3 is a good choice. It's optimized for digital pen and touch, features a faster Intel® Core™ processor, an all-day battery, tablet-to-laptop versatility, and built-in Microsoft security.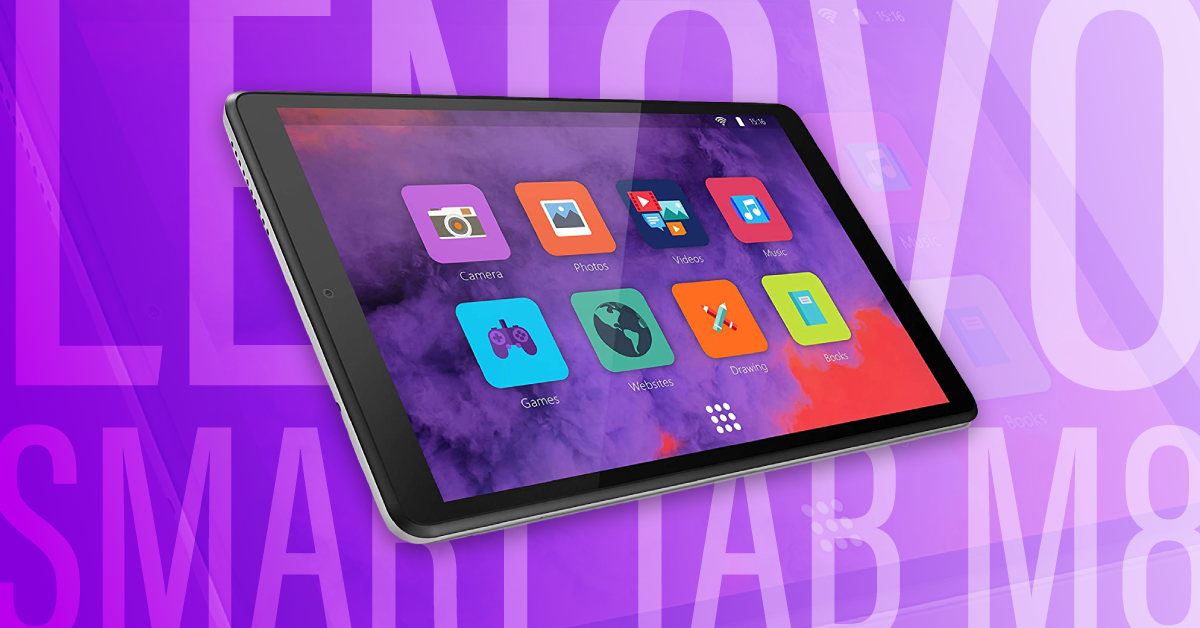 4. Lenovo Smart Tab M8
The Smart Tab M8 provides great value for those families looking for a smaller tablet at a more affordable price. If your child is younger and just needs the ability to stream videos and games, the Smart Tab has you covered. It allows for multiple user accounts along with a special kid's mode with parental controls and a usage dashboard to help keep you in the driver's seat. Its TÜV-certified display also reduces eyestrain by filtering out harmful blue light.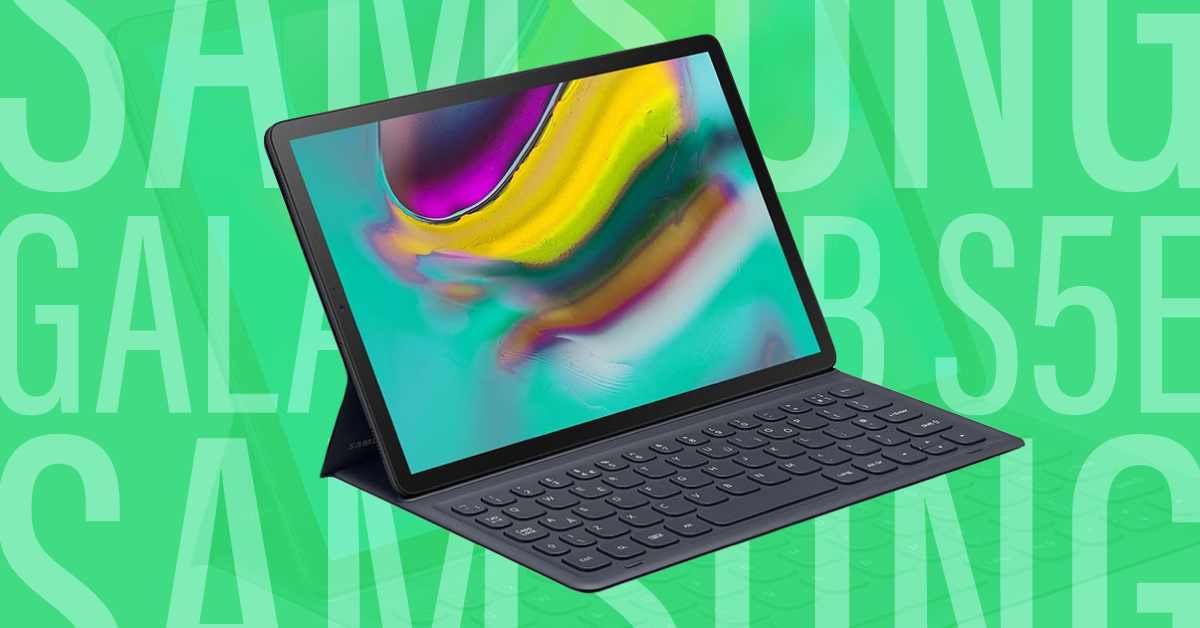 5. Samsung Galaxy Tab S5e
For the Android families out there, the Samsung Galaxy Tab S5e is perfect for older kids that need a more powerful tablet for school and entertainment. Lightweight, and with a 10.5-inch super AMOLED screen and 64 GB of memory, this tablet charges incredibly quickly and provides 15 hours of video playback. You can set up different profiles for every family member — it's so useful, the adults in your household will probably want to use it, too!
Why You Need to Monitor Your Child's Tablet
Giving your child a tablet opens them up to an entire world of content — from photos and videos to chats, texts, and email. However, even with the best and strictest of parental controls, you may not always know what they're up to. Monitoring tablets with Bark enables you to provide a digital safety net for your kids as they learn, grow, and play on these technological devices. Did they happen to receive a message from an adult on YouTube? Are they being cyberbullied in a chatroom on Discord? Are they searching for sexual content and saving the photos to their tablet's camera roll? These are the kinds of things you need to know about and that Bark can help you discover.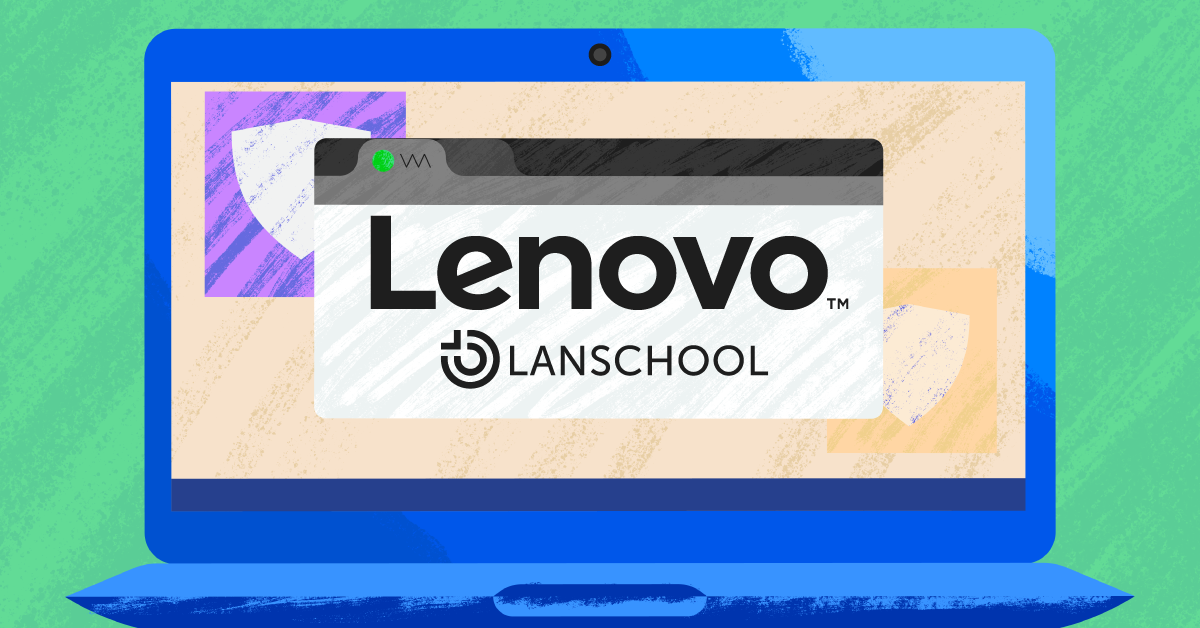 With so much uncertainty surrounding the 2020 back-to-school season, thought leaders from Bark, Lenovo's LanSchool, and Google for Education recently joined forces to hold a webinar addressing some of the common concerns affecting many schools across the U.S. Aimed at school administrators, the webinar presents educational technology solutions that will enable the best possible remote learning environment for students in the time of COVID-19.
We've summarized the key points of the webinar below, and you can watch the webinar in its entirety for free by clicking the button below.
Watch the webinar
Optimizing Distance Learning
Even before the advent of the global pandemic, the reality of the classroom has been gradually changing. No longer solely brick-and-mortar spaces, classrooms are meeting places where learning can happen digitally — and even remotely. Coby Gurr, general manager of Lenovo Software, says that with LanSchool's technology and classroom management software, students can learn in real time. This enables teachers to interact fully with students and pivot when needed — just as effectively as in a brick-and-mortar classroom.
Enhancing Student Safety and Wellness
Distance learning is a new challenge for school administrators, requiring them to reevaluate what student safety and wellness looks like beyond the four walls of the school, says Renee Abrams, school safety manager at Bark for Schools. As kids spend more time in a virtual environment, they're exposed to even more online dangers and threats including violence, cyberbullying, and suicide-related behaviors.
With Bark for Schools' advanced technology, schools can monitor student accounts and get alerts for potential issues. This provides both the opportunity to intervene in critical situations as well as to get a snapshot of what challenges might be affecting their student body as a whole.
Fostering Virtual Community
COVID-19 has disrupted the educational system in a way that has never been witnessed before in the U.S., isolating students from teachers, fellow classmates, and even the physical spaces where they'd grown accustomed to meeting. Amy Yu, regional manager of Google for Education says that Google is dedicated to helping schools, students, and teachers feel as connected as possible. This includes seamless video conferencing tools, live-streaming of school events, and on-demand lectures. Providing ways for students and teachers to engage, think, and learn together will create a beneficial and effective community for everyone.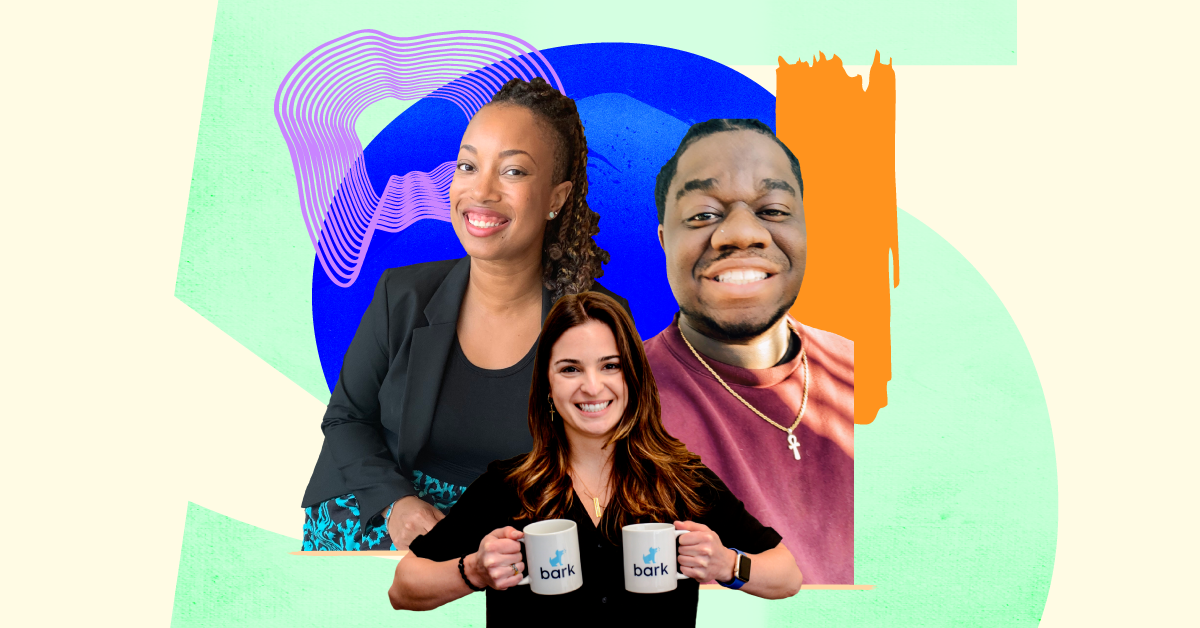 Bark is officially five years old! If Bark were a human child, they'd probably be practicing writing their own name, zooming around on training wheels, insisting on dressing themselves in very "interesting" outfits, and memorizing their daily schedule. But our five-year-old Bark has accomplished a bit more in its lifetime than the average kid their age.
From partnering with incredible organizations to creating new ways to help parents protect their children, it's safe to say our developmental milestones have been pretty special (we're talking 99th percentile on those pediatrician charts special). But the old saying is that it takes a community to raise a child, and it's definitely true in this situation, so we'd like to take this moment to thank you for being part of this journey. Here are just a few of the major moments we've enjoyed so far.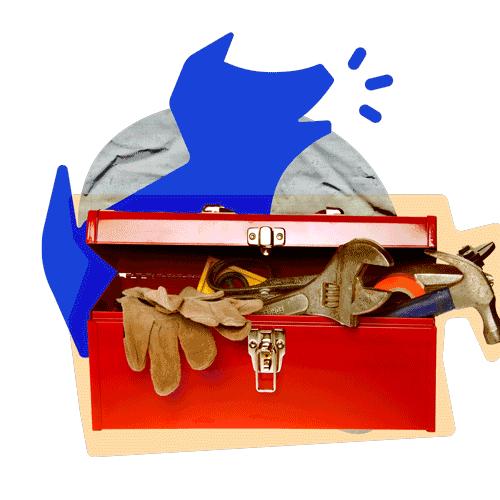 July 2015: Bark is founded
Bark's first moments weren't spent in a fluorescent hospital room, but inside of someone's brain! Brian Bason, our CEO, started Bark after realizing that his own kids needed a tool to help keep them safe online (while still giving them some privacy).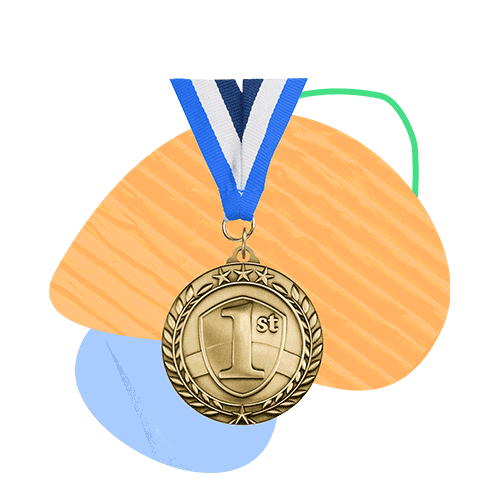 Oct. 7, 2015: Jane, our first customer, signs up. (She's still a customer today!)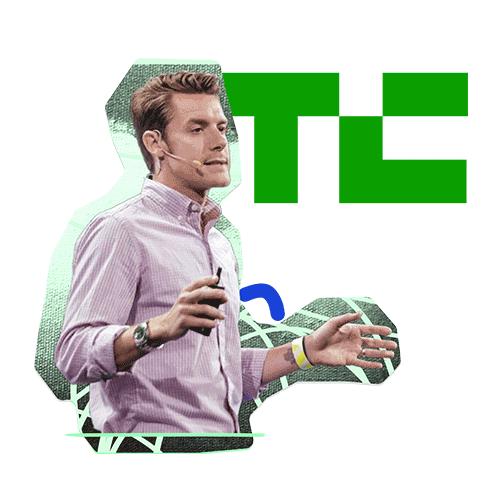 May 12, 2016: CTO Brandon Hilkert pitches Bark at TechCrunch Disrupt
Oct. 12, 2016: A Bark team member (who shall not be named) has an extraordinarily bad hair day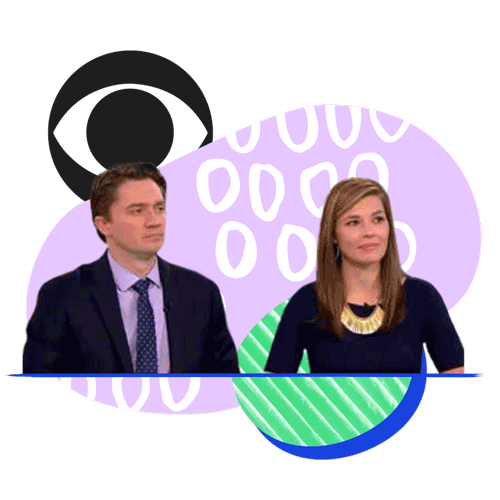 March 15, 2017: Brian and CMO Titania Jordan appear on CBS This Morning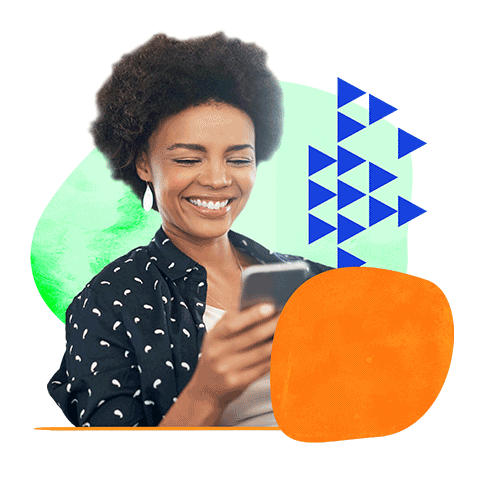 Raising a kid in the age of Snapchat and Reddit is tough, but who better to vent to and learn from than a group of parents who truly get it? Enter: PITW, a supportive online community where you get advice, find inspiration, and even get laughs from silly parenting memes.
Dec. 14, 2017: We have a serious company-wide discussion about how to accurately pronounce "GIF"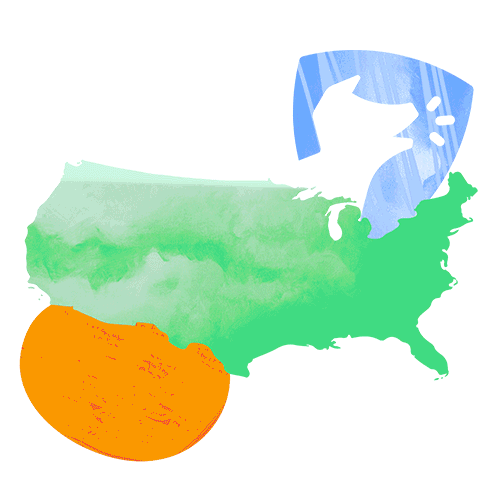 In response to the Parkland school shooting, we created Bark for Schools as a way to give back to the community and offer free account monitoring and web filtering services to all K-12 schools in the U.S. Student safety is such an important part of our mission, and we're so proud to help.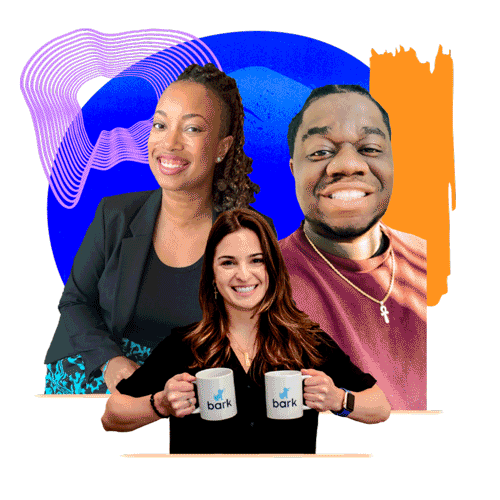 July 23, 2018: Bark grows to over 10 employees
Sep. 15, 2018: Senior copywriter Haley Zapal is banned from using the words "labyrinthine" and "missive"
May 10, 2018: Bark helps protect more than 1 million children across the nation
We work so hard to help protect kids from serious issues like cyberbullying, online predation, and self-harm. Reaching an enormous milestone like this one made the Bark team feel incredibly grateful to do this work and encouraged us to continue growing so we could serve even more families.
Oct. 16, 2018: The Atlanta office succulents finally outnumber the office humans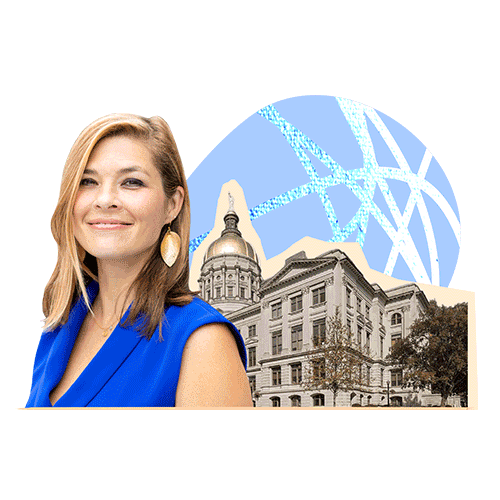 March 26, 2019: CMO Titania Jordan testifies about cyberbullying in front of the Georgia General Assembly
In addition to working closely with families, we care deeply about enacting lasting, legislative change that helps protect children. Titania's testimony helped lead to a unanimous vote in favor of creating a House Study Committee to research cyberbullying and develop effective solutions in Georgia.
Sep. 19, 2019: Bark partners with NCMEC
Nov. 14, 2019: We start a Slack channel exclusively for sharing memes
Dec. 13, 2019: The entire team is stumped by the weekly puzzle for the first time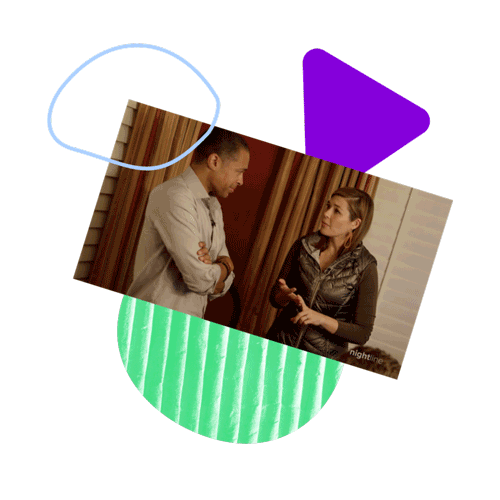 It can be difficult to understand just how pervasive online predation truly is without seeing it for yourself. We created a mini-documentary to show how quickly our fictitious 11-year-old child on Instagram received explicit messages from predators.
March 25, 2020: Engineering Lead Christopher Yudichak delivers an extraordinary puppet show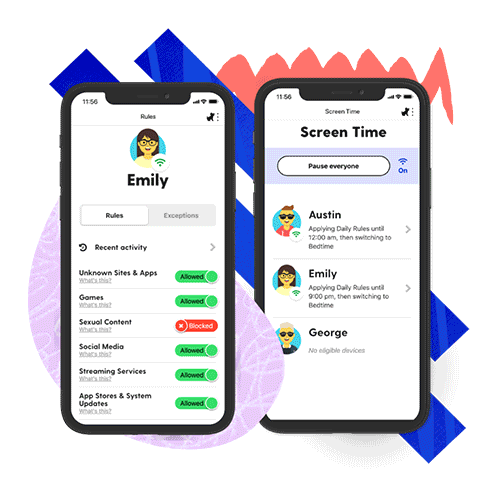 While Fortnite or Netflix may be your kid's favorite way to relax, we received a number of messages from parents asking for a screen time management tool. Digital downtime can really benefit a child's overall health, so we created this feature (and web filtering too!) to support them and empower you.
April 20, 2020: Some of the cutest pets around make an adorable Zoom appearance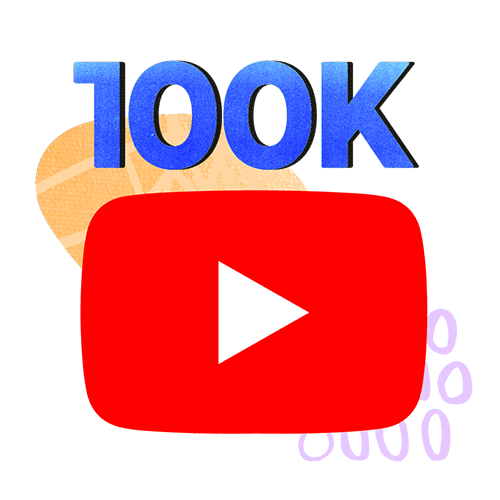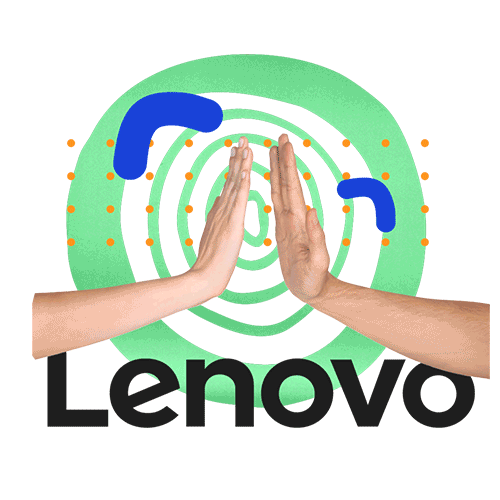 May 5, 2020: Bark partners with Lenovo's LanSchool to help keep students safe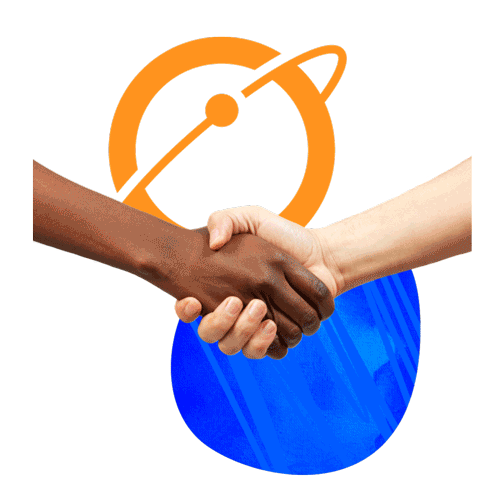 May 21, 2020: Bark partners with EarthLink to help protect kids as they surf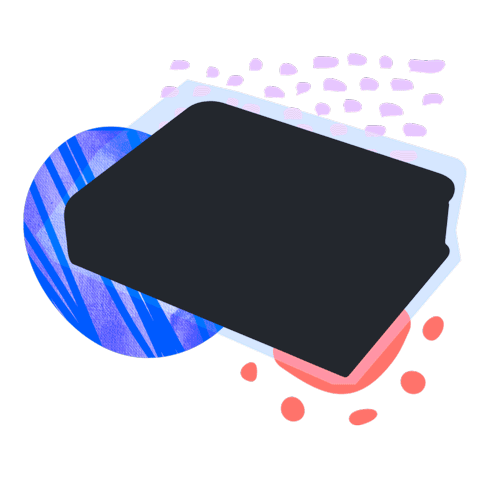 COMING SOON: Something very, very big…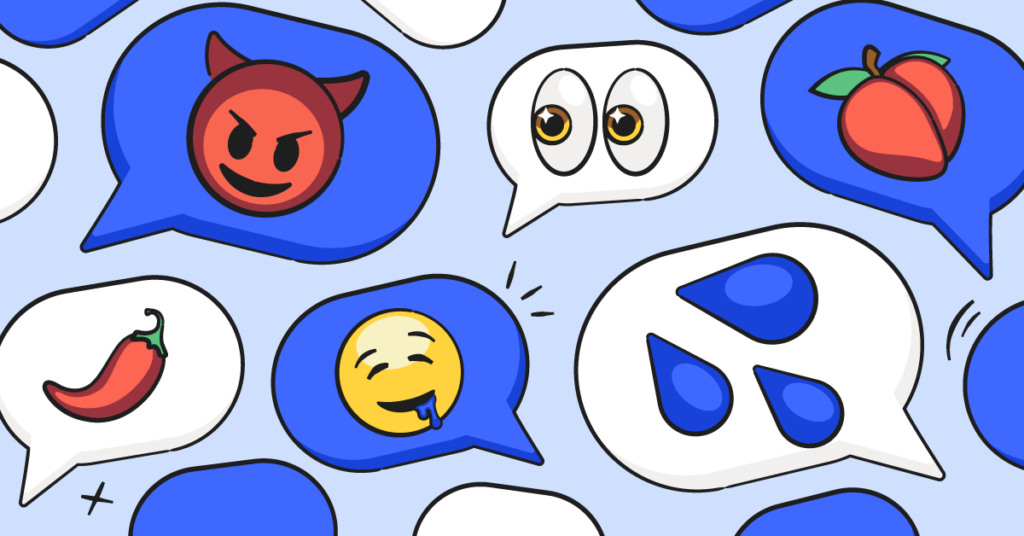 **This blog post on emoji meanings was updated on May 6, 2022.**
You probably know some of the slang terms your child uses while texting, but you may be completely baffled by all of the emoji slang they use to chat with friends. But don't worry — we've explained some of the most common emoji slang meanings that teens and tweens use so you can know what they're actually saying. Warning: some of these can be a little 🌶️ (explained below).
Bark's Emoji Dictionary
You can also download our shareable Emoji Dictionary PDF in case you know someone who has just got to get up to speed on the emoji meanings behind these inscrutable teen hieroglyphics, or even try text monitoring to get even more insights into your kid's world. Note: This emoji meanings guide is meant to provide a broad overview because emojis can have multiple meanings and be used in many different ways.
Download the PDF
Popular Slang Emoji Meanings
🍆 — Penis
🥴 — Used to express drunkenness, sexual arousal, or a grimace
🍑 — Butt
🥵 — Means "hot" in a sexual sense; a kid might comment this on their crush's Instagram selfie, for example
🚛 — "Dump truck," which refers to a large and/or shapely bottom
🌮 — Vagina
🙃 — Used to express annoyance about something
🤡 — Used when getting caught in a mistake or when feeling like a fraud
👻 — Indicates being "ghosted" (dumped with no explanation)
🧢 — Symbolizes a lie, which could also be called a "cap"
👉👈 — Shy, nervous (usually in the context of flirting)
🧿 — Represents warding off the "evil eye"
🧠 — Oral sex
💦 — Ejaculation
👅 — May indicate sexual activity, especially oral sex
⏳ — Used when someone has an "hourglass" body shape
🥶 — Often used in response to a snarky or "savage" comment (as in, "That was cold"
😈 — Feeling frisky or naughty
👁️ 👄 👁️ — A response that means, "It is what it is"
🧚‍♀️✨— Can be used in comments to denote a sarcastic, mean-spirited tone
🍃 — Emoji slang for Marijuana/weed
🤤 — Desiring someone sexually (often used in response to nudes)
🍒 — Breasts/testicles/virginity
🍝 — Represents nudes, which are often called "noods"
👀 — Used when sending or receiving nudes
💳 — Often used on TikTok to express wanting something portrayed in the video
💯 — A stamp of approval; "I agree"
🔨 — Used to refer to sexual activity
🌶️ — Indicates "spiciness," i.e., inappropriate or risque content
🌽 — Represents "porn," especially on TikTok