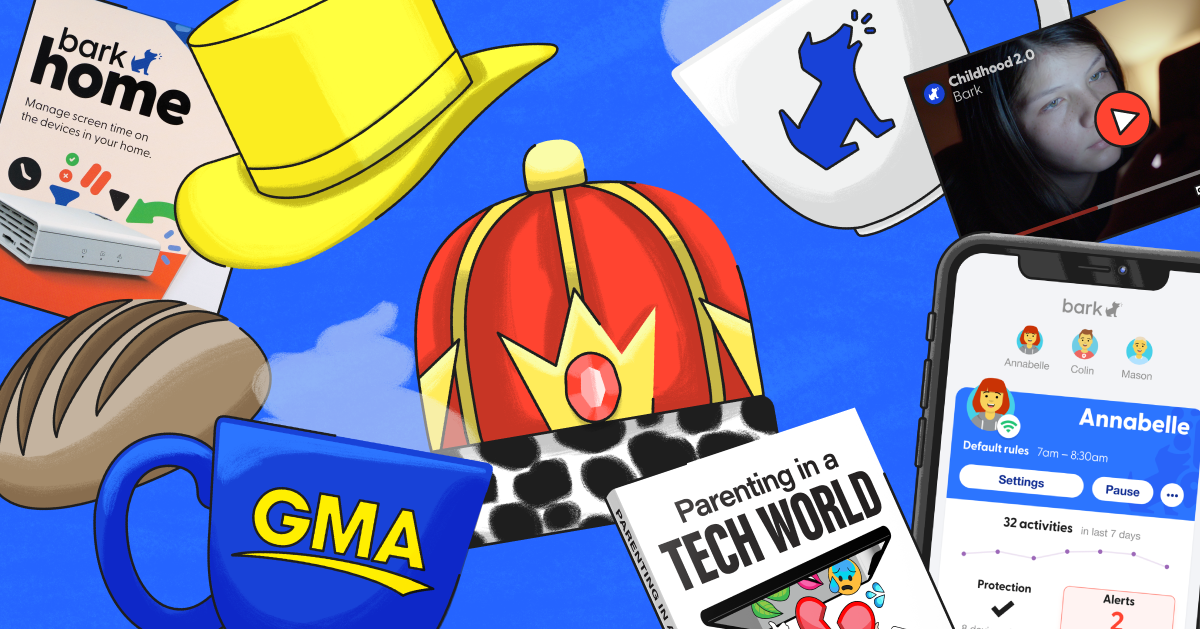 This past March, employees at Bark HQ in Atlanta packed up their desks and retreated into the safety of their homes to work for what we expected was just a few weeks of isolation. 9 months later, we're still all working virtually while dealing with the stresses of living through a global pandemic. Because of this, our annual year in review looks a little different than it usually does.
Despite the challenges and hardships we faced, Bark witnessed an incredible year of growth as we kicked off new partnerships and launched new products that helped us protect even more kids online and in real life. Here are some of the most memorable moments from an absolutely unforgettable year.
Our 2020 Year in Review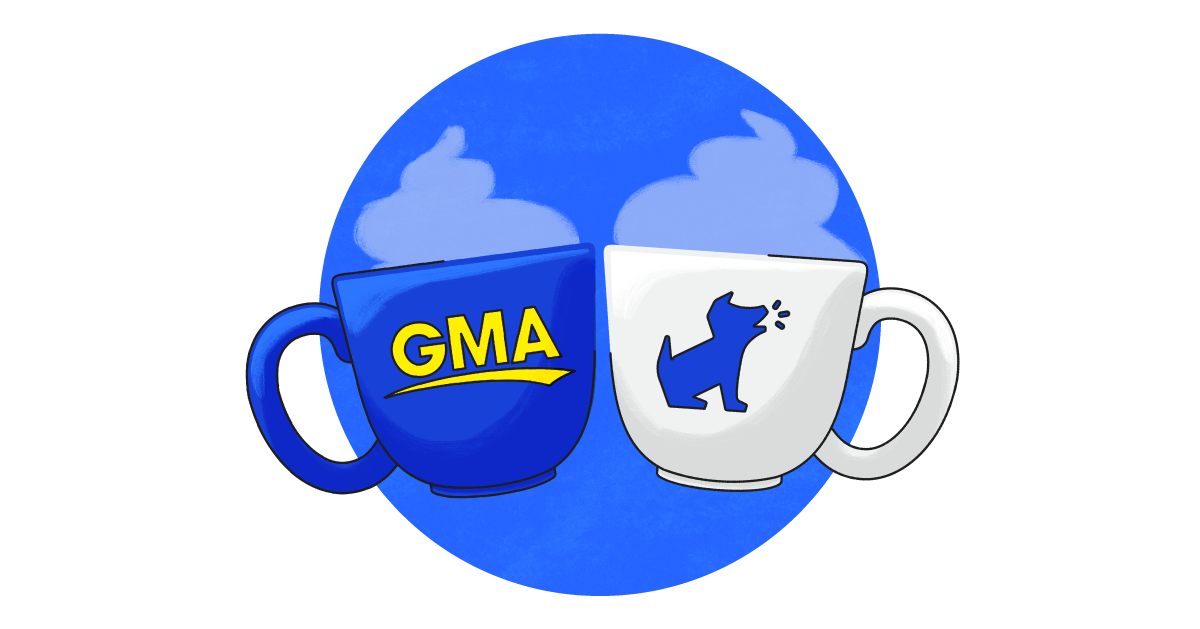 Feb. 2 — Bark is featured on Good Morning America and Nightline
Our chilling Stonefish documentary, which features Bark team members going undercover to pose as children on popular social media platforms, showed parents around the world just how real the threat of online predators can be. Both GMA and Nightline shared our critical findings.
9: New pets adopted
We may not be a dog toy company (despite our name), but our team members still love their four-legged friends. Working from home during a pandemic meant many folks finally had the perfect opportunity to make that life-changing adoption.
Feb. 26 — Bark acquires Router Limits
Acquiring Router Limits was the first step in Bark's journey to produce an amazing piece of hardware called Bark Home, which would launch later in the year and help parents bring Bark into living rooms across the country.
3: Number of famous stand-up comedians who performed for us on Zoom
Comedy clubs may have been closed during Bark Week (our team's annual spirit week), but two fantastic stand-up comedians performed via Zoom, helping to boost morale and bring some much-needed laughs to everyone.
Mar. 10 — Bark for Schools turns two years old!
What started as a way to give back to our communities is now a nationwide edtech phenomenon. Bark for Schools now helps protect students in more than 2,600 school districts and is available free to every public and private K-12 school in the U.S.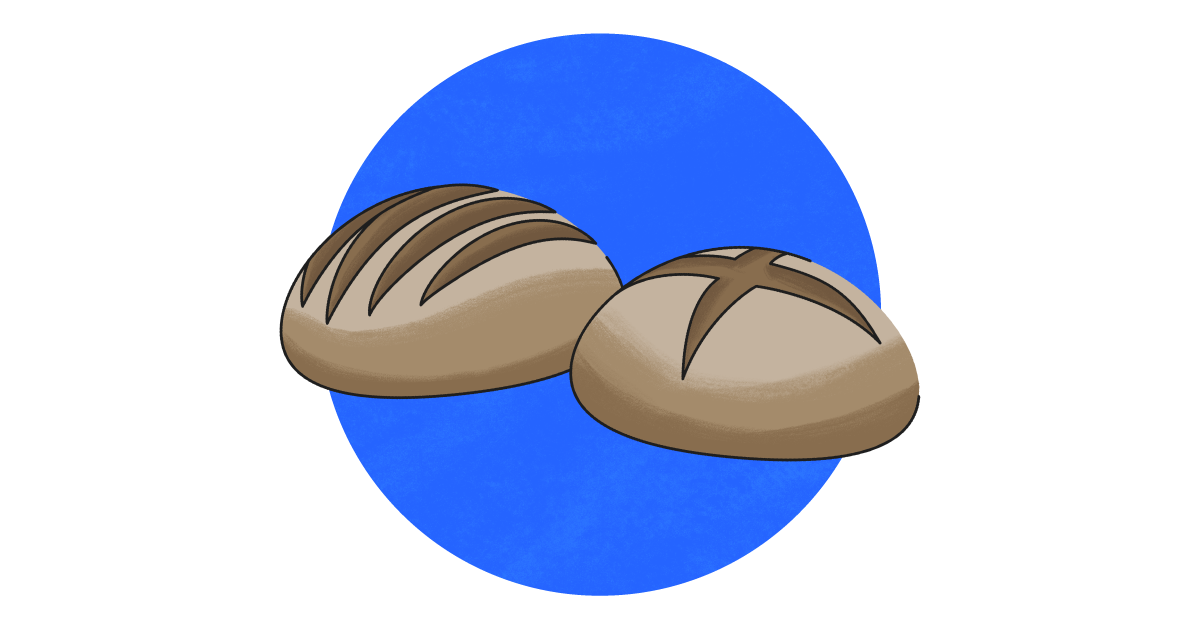 57: The number of sourdough bread loaves we made
Remember the early days of quarantine? You know, back when Tiger King reigned supreme, whipped coffee was all the rage, and everyone was baking bread hand over loaf? The Bark Team was no exception when it came to crunchy, aromatic bread.
Mar. 11 — Bark partners with Varsity Esports Foundation
Competitive video game playing is a skyrocketing extracurricular activity and viable career path for many teens — but it's also an arena rife with potential dangers. Our partnership helps reinforce the importance of healthy digital communication while gaming.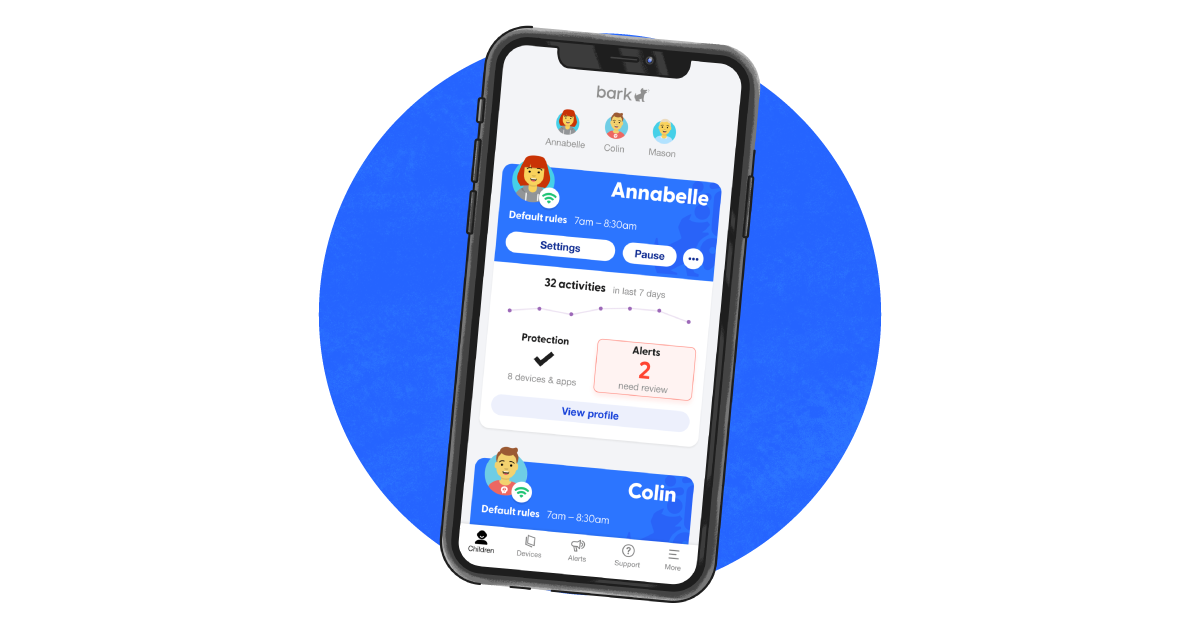 Apr. 6 — Bark Jr launches
The arrival of Bark Jr and its top-notch screen time management and web filtering features was a game-changer for our company, making Bark a one-stop shop for families looking for comprehensive online safety.
May 19 — Bark partners with BIGO Live
Thanks to this partnership, the same artificial intelligence (AI) technology that Bark uses to monitor text messages, email, and social media platforms will now be used on the BIGO Live app, enabling parents to monitor and guide their teens' activities.
1: Number of Star Wars-themed Slack channels (#chewbarka)
Tons of companies use Slack to communicate quickly and efficiently, but we're willing to bet we're the only organization that has an entire Slack channel designated as a safe space to share Baby Yoda (née Grogu) memes.
May 21 — Bark partners with EarthLink
EarthLink, a leading provider of internet and online services, began working with Bark to protect youth online across its suite of consumer offerings.
36: Times someone ignited a pun-off in Slack
It happens innocently enough — a comment in the "#random" channel like "I've finished Christmas shopping!" Then someone comments, "You're sleigh-in' it." Before you know it, a stream of puns follows, each trying their best to outshine one another. These are the moments that put some extra jingle in our step.
July 7 — Bark celebrates our 5th birthday!
In 2015, CEO Brian Bason started Bark with the hopes of creating a product that would help protect his own kids (and others) from online dangers. Five years later, Bark has grown exponentially, with scores of employees spread all across the country.
15: Number of different hats Chuck wore to team meetings
Chuck, a member of Bark's support team, has become known for his whimsical and often hilarious head adornments during our weekly team-wide Zoom meetings. Who knew of the power of a hat to help bring joy to virtual standups?
Aug. 11 — Bark partners with Stratix
With this partnership, Bark and Stratix began working closely together to deliver remote learning capabilities to 22,000 K-12 students across 12 different school districts.
5: Weddings and babies born to Bark team members
This unprecedented year may have changed many things we recognize about life, but it couldn't stop families from growing. Here's to those newly wed and the children birthed in 2020 — truly bright spots of joy in a challenging year.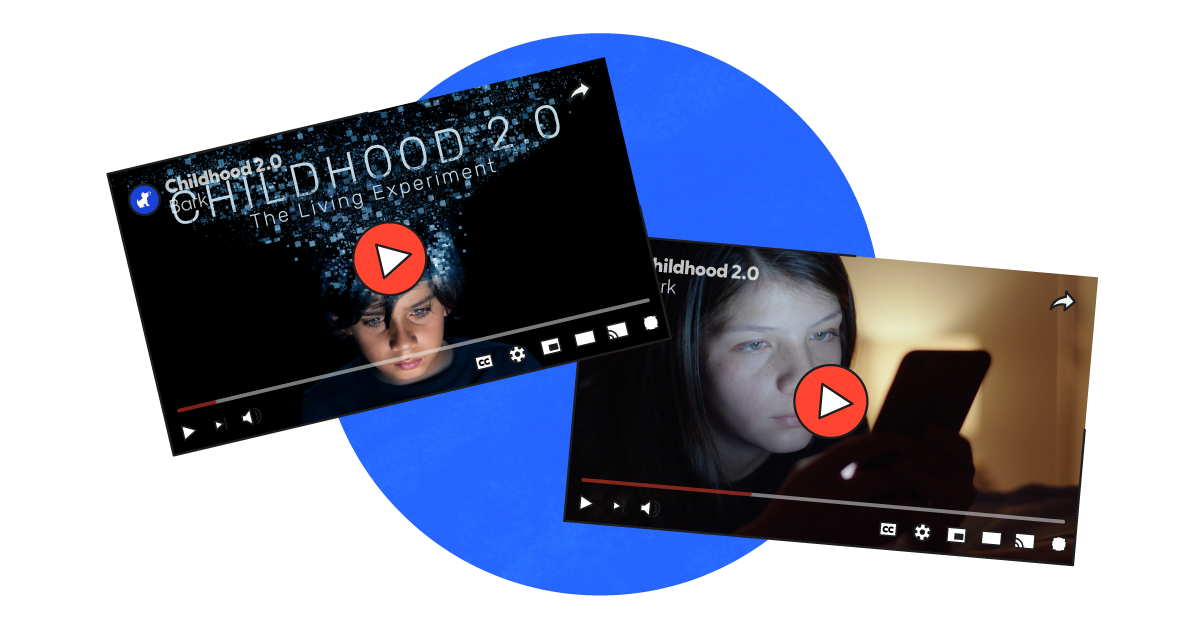 Aug. 26 — Childhood 2.0, a documentary featuring Bark, is released
Bark was honored to be featured in this powerful film, essential viewing for anyone that wants to better understand the world kids inhabit (and the very real dangers they face) as they grow up in the digital age.
6: Times someone revealed they were a nerd in school
For some folks, this was not a surprise (ahem, Quiz Bowl and Dungeons & Dragons veterans). But for others, we were truly floored! Turns out, there's plenty of time to peak — especially when you're crushing TikTok trends, handling customer calls with pizzazz, or writing a book for the first time.
Sept. 3 — Bark partners with CenturyLink
CenturyLink, the third-largest telecommunications provider in the U.S., began promoting Bark's online safety solutions to millions of existing subscribers and non-customers alike.
5–10x a week: Number of times the Zoom unmute button didn't work
You'd think after nearly a year working from home, we'd all have this Zoom thing figured out. But nearly every meeting would see someone start talking silently before the choruses of "Oh I think you're still on mute" or "Uh oh, we can't hear you!" would chime in.
Oct. 13 — Parenting in a Tech World is published
This year Bark CMO Titania Jordan and VP of Business Development Matt McKee literally wrote the book about raising kids in the digital age. It helps parents learn about popular social media platforms, the most prevalent online dangers, and all of the latest technology that surrounds kids day in and day out.
Impossible to quantify: Tears shed over families' experiences they shared with us
Every time we get a heartfelt DM on Instagram or an honest call in to our Customer Support Specialists, we're reminded of why we're on this mission — to connect with you, walk beside you as you raise your kids, and equip you with every resource we have to offer. Please continue sharing your stories with us — they mean the world to us.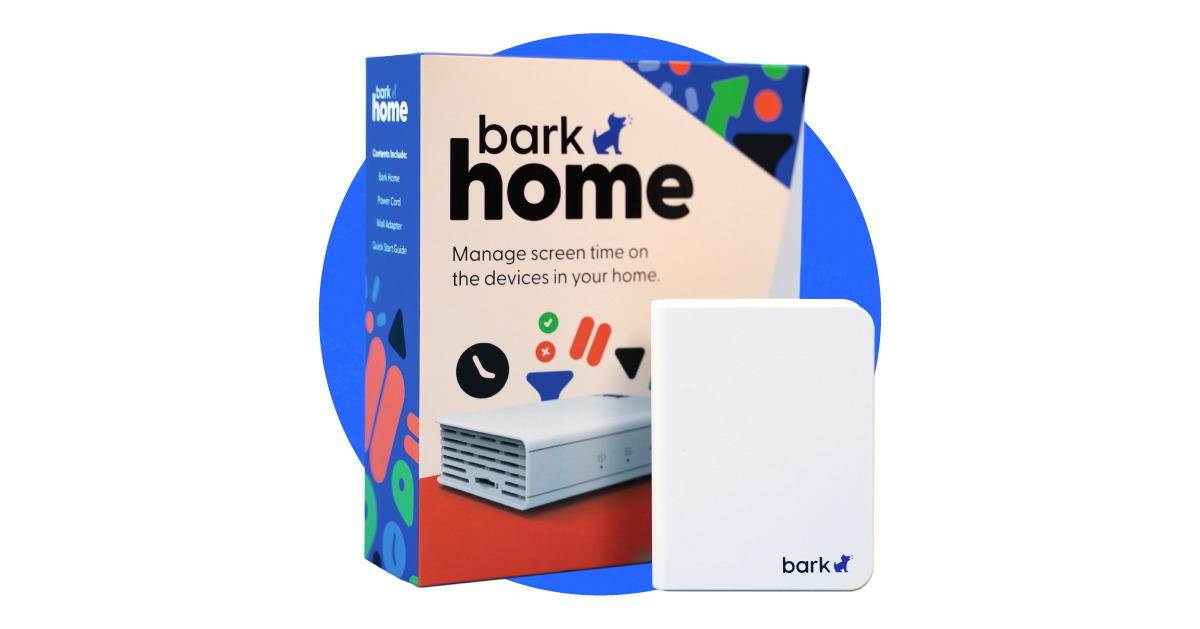 Oct. 25 — Bark Home launches
Bark expanded into the houses of countless families across the U.S. with Bark Home, a small device that plugs into your Wi-FI router and enables you to manage smart TVs, gaming consoles, laptops, and more.
82: Pairs of Bark socks shipped to employees
For Bark Week, every Bark team member received colorful Bark socks featuring Barkus, the adorable canine featured in our logo and named after our URL, bark.us. We may not be working together in the same office, but we're all sharing that snazzy Bark vibe as we stay warm in these colder months.
That's a wrap on our 2020 year in review! From our team to yours, happiest of holidays, and may 2021 see a return to the world we all know and love — concerts with friends and movies in actual theaters, delicious meals at home, and cozy dinners at favorite restaurants. And above all, family gatherings (with hugs!), large and small.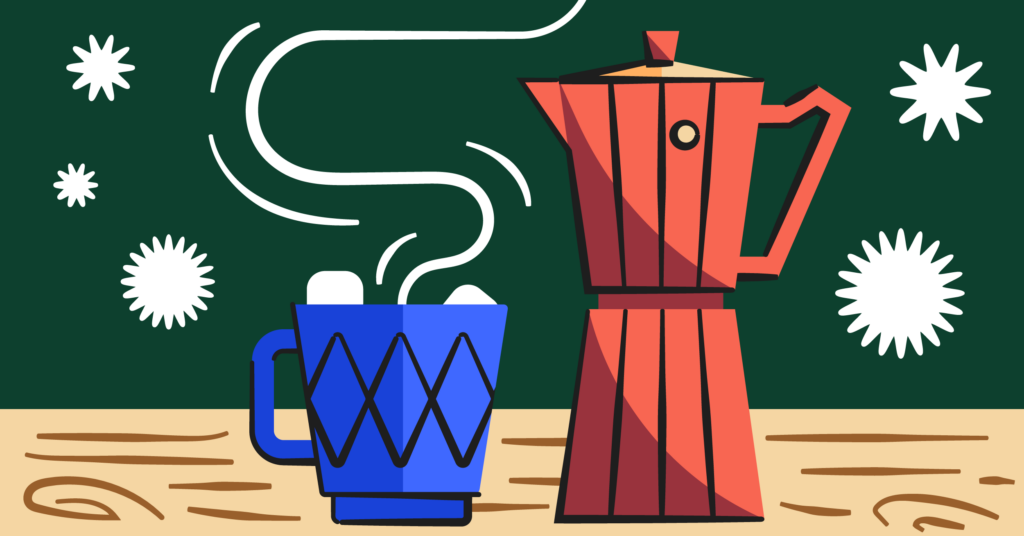 **This blog post was updated on November 25, 2022.**
The holidays are a special time for families all across the world. The family traditions you start now can last for a lifetime and become not only cherished memories but also established activities that everyone looks forward to each and every year. To get you inspired, we've compiled a list of some fun things to do together to help make the winter days a little more special and quality time a little more meaningful. 
Make or Order a Special Meal
Cooking and eating together can be a great way to increase family bonding time and add to your annual family traditions. Most folks probably know about holiday food staples like Christmas ham or turkey, and the delicious latkes and jelly donuts of Hanukkah. To mix things up though, consider an entirely new tradition this year. You won't have to replace existing traditions, of course. Simply pick a different night and make a brand new recipe, like lasagna or tamales. You could also designate a holiday pizza night and order everyone's favorite slice. And for family members that don't live nearby, it can be great to ask for recipes and then take lots of photos of the finished product to send!
Explore Somewhere New Together
Whether it's just across town to a park or neighborhood you've never visited or a vacation out of the state, getting out and exploring the world can definitely help raise spirits during the colder days of winter. You could even make it educational with a visit to a nearby historical site or monument, or something purely fun, like if a movie or TV show was filmed near you.
Give Back as a Family
Teaching your kids about the importance of giving back to their community is even more special during the holidays, and there are all kinds of ways to help make the world a better place. Something that every family can do is head out together on a walk with a trash bag and help clean up your local neighborhood or park. You could also organize a socially distant canned food drive for a food bank or church in your city. If your family has money to spare this year, you could discuss as a family the issues important to everyone, and then make a contribution to an agreed-upon non-profit or charity.
Host a Zoom Family Trivia Night with Relatives
For family members who don't live nearby, a great way to bond during the holidays is to have a Zoom call with a fun activity! Consider creating a family trivia night to see who has the best memory — the ones that do can bask in the glory and the younger ones will get to learn! Questions could include things like "When did Grandpa graduate from high school?" and "What is Mom's favorite movie?" You could also mix things up with general trivia questions or family history.
Create Movie Family Traditions
Your family probably already has a long list of holiday movies they like to watch, but it can be fun to create a brand-new movie tradition in your house. Whether it's a marathon viewing of all of the Star Wars, Harry Potter, and Lord of the Rings movies, or a single screening of a classic like The Princess Bride or Jurassic Park, you and your kids can snuggle up with hot cocoa and popcorn to watch these family favorites year after year.
Make Holiday or Year-End Music Playlists
Everyone loves music, so add year-end playlists to your family traditions! Have everyone make Spotify or YouTube playlists around a theme: favorite Christmas songs, most karaoke-able songs from musicals, or everyone's most played tracks from throughout the year (even if it's just the Greatest Showman or Hamilton soundtrack, no judgment here). When you're done, create one master playlist with a few songs from everyone's list to make one wild and diverse collection of songs! (Don't be surprised if it's a very eclectic mix — you'll definitely be able to tell who picked what when it has Billie Eilish, Fleetwood Mac, Hall and Oates, BTS, and Outkast).
Make a List of Yearly Family Milestones
Think about big milestones like school graduations and birthdays, but also smaller, sillier things like "Bella learned to whistle" or "Mom and Dad learned how to play Among Us." Whether you start one or two new family traditions this year or a dozen, at the end of the day, it's all about who you're with. Take time to show some love to your family this holiday season and add some extra family bonding time. The kids will be grown up before you know it!
**This blog post was updated on December 1, 2022.**
What happens when you mix colder, darker weather and a lack of outdoor time? It's the perfect recipe for feeling blue. Many families experience a tough time getting through the festive season, and in some cases might even lead to holiday depression.
We know this time of year can be hard for kids and parents alike, so we've put together some pointers to help you support your kids right now.
Stick to a Routine
They probably don't realize it, but kids crave structure to their days — it gives them a sense of security and reduces worry. But with school out of session for a few weeks, it can be hard to stick to a daily routine. While you can't control everything, you can give kids an idea of what to expect one day at a time. Write up a daily schedule and stick it to the fridge, even if it's just a few to-dos. Kids will appreciate knowing what's coming up and having some activities to look forward to.
Rest, Rest, Rest
The first thing that usually suffers when routines change is a steady sleep schedule. The holiday season may see kids staying up past their usual bedtimes as they watch TV and play video games. Unfortunately, fatigue is a common factor leading to lower moods in children, and many parents know all too well that it leads to grumpiness. Make sure your child is getting the recommended amount of rest. For kids and tweens, that's 9 to 12 hours a night. For teens, it's 8 to 10 hours a night.
Set Realistic Expectations
When kids see what they don't have on social media or TV, they can feel disappointed. Have open conversations about what the holidays will be like for your family this yeaer, and acknowledge whether financial or family circumstances will result in a different experience than last year.
Is Your Child Feeling Blue or Is It Depression?
There's a difference between the winter blues and depression. Feeling blue is usually the result of changed schedules, less fun outdoor time, and not enough sleep. If you're worried that your child is more than just sad or upset as a result of the common challenges that come with the holidays, learn to recognize the signs of depression. As their parent or guardian, you know them best. Keep an eye out for the following warning signs, especially if they last more than two weeks:

Sadness

Irritability

Changes in appetite

Changes in sleeping patterns (too much or too little)

​Feeling slowed down or "burned out"

Physical complaints (stomachaches, headaches)

Behavioral changes (conflicts with family and friends, declines in school performance, inappropriate sexual activity, use of alcohol or drugs)
No matter what the holidays have in store for your family, we hope this blog post has helped you learn what to do if it looks like your kids are feeling blue this year. Remember, the holidays can be stressful! So keep that in mind as you navigate plans and activities this year. Try and support your kids when and where you can, and if possible, spend a little extra time this holiday season bonding as a family and talking about how they feel. Once we round the new year, spring is just around the corner!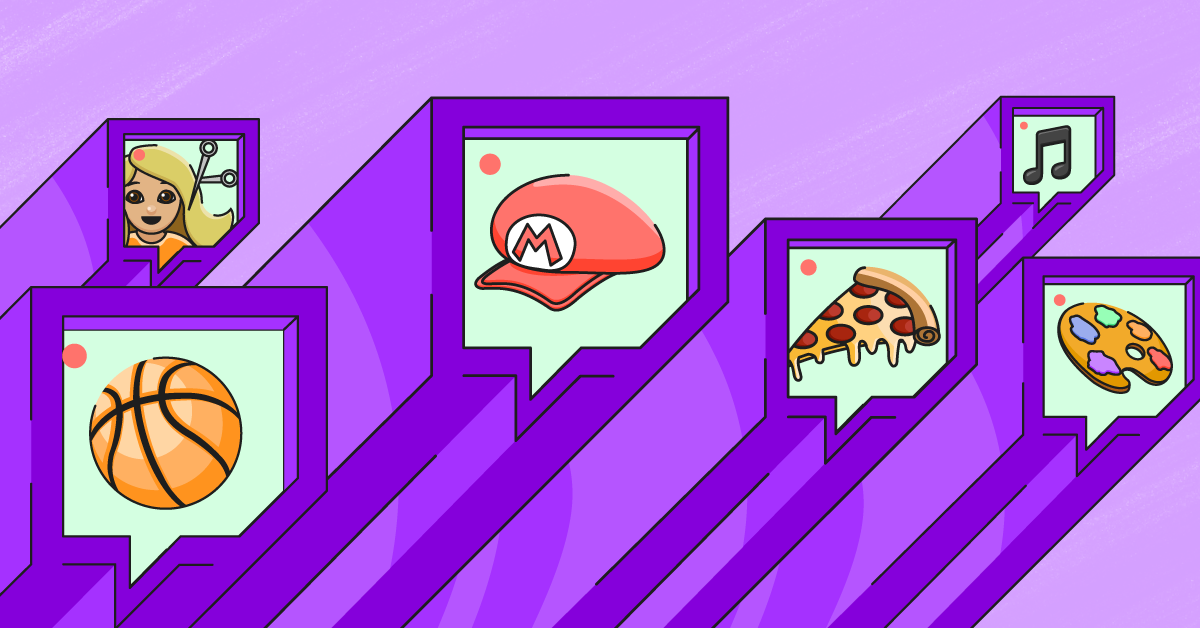 Kids have been playing video games since the prehistoric days of Atari, and each successive generation goes wild for the latest consoles. But something else has skyrocketed in popularity in the video game world over the past few years — video game streaming.
Today's tweens and teens watch other people play video games on popular live platforms like Twitch, YouTube, and Facebook. Confused as to why your kids would spend time watching a stranger play Fortnite while narrating their every move? Don't worry, we'll explain Twitch streaming, why kids love it, and the potential dangers of it.
What is Video Game Streaming?
Video game streaming on Twitch is the live broadcasting of video game playing by someone who's (usually) pretty skilled. Elite video game players, thanks to the rise of esports and professional gaming, have become like celebrities to many people and kids around the world. Fans tune in to watch these broadcasters play games while they provide a running commentary about strategy and performance — along with anything else that's on their mind.
One way to think about why you'd want to watch someone else play video games is to think about it like cooking shows. If you really enjoy cooking and eating, you may also enjoy watching cooking shows like Great British Bake Off or Chopped!, which feature talented folks making and talking about delicious dishes in real time. It's the same thing with video games and streaming! This holds true especially with modern video games, which can be incredibly cinematic and visually stunning.
How Twitch Works
On Twitch, you can either be a broadcaster or a viewer. Broadcasters create setups that allow them to share the screen they're playing the game on along with a live-stream of their face and voice so you can watch and hear them play. On the right-hand of this screen, there's a large chat box where viewers can comment and ask questions in real time.
Twitch features more than 100,000 broadcasters playing nearly any video game you could think of, from massively popular hits like Animal Crossing to old-school favorites like Tetris. Enjoying this content are over 2 million viewers who tune in to watch them race, fight, shoot, build, and more in virtual environments.
Potential Dangers of Twitch
Now that you've got a good handle on what Twitch is, you're probably wondering — is Twitch safe? Similar to most social media platforms, its terms of service require all users to be at least 13 years of age. But this doesn't mean that all teens will be able to handle what's happening on Twitch. Like with many live streaming platforms, inappropriate content is rampant, and kids may encounter sexual content, swearing, violent content, and more (both in the text chat and in the live discussion by the broadcaster). Twitch's community guidelines provide a modicum of protection, but it's always possible for things to fall through the cracks.
Content to Be Aware Of
Apart from the chat and live discussions, the subject matter of many video games themselves can be problematic, and could feature excessive, graphic violence and sexual content. Be sure to talk to your kids about the kinds of videos they want to watch, and discuss what your family's values say about any potential themes.
Messaging Features
Twitch also features a direct message tool called Whisper where users can communicate privately, which could open up the possibility of strangers or adults contacting your kids. Fortunately, the platform allows you to toggle this feature off to help protect kids from unsolicited contact. We've put together a guide to Twitch parental controls here, so be sure to check that out to learn more.
Whether your kid is interested in becoming the next big Fortnite broadcaster or they just want to chill out and see how other people build their islands in Animal Crossing, Twitch can be a fun way to share their love of video game streaming. Talk (and keep talking) to them about online safety, and if you're concerned about what they're getting into, watch a few channels with them to get a feel for the content. That way, you'll know what they're absorbing. And who knows — you may even start to understand how to play Fortnite.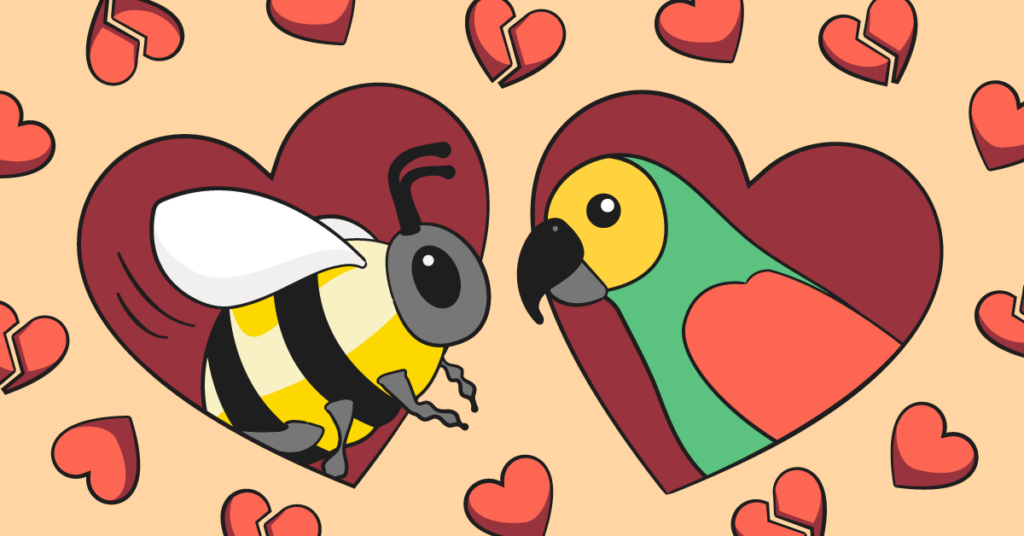 **This blog post was updated on August 27, 2021.**
Part of growing up is learning about and interacting with aspects of human sexuality. For parents, this can be stressful, confusing, and even scary — but rest assured it's a normal part of being a kid. Children learn about the world through exploratory play, and that includes exploratory sexual play. Because of this, it's important for parents to support their kids through every stage in their development, from preschool to high school. Knowing what to generally expect for age-appropriate sexual curiosity will help you gauge where your child is at. In this post, we'll provide you with guideposts for what's considered common behaviors for kids in each age range — as well as potential dangers like sexting and grooming.
Stages of Sexual Behavior in Children
Preschool (ages 0-5)
Common Behaviors
Curiosity about bodies and bodily functions, may want to touch or see other people's bodies
Ask a lot of question about body parts, hygiene, toileting, pregnancy, and birth
Show their genitals to others
Explore genitals by touch and can experience pleasure
In their play they may act out what they have seen (kissing, arguing, etc)
Uncommon Behaviors
Knowledge of specific sexual acts or explicit sexual language
Engaging with other children in adult-like sexual contact
Sexual behavior that involves children who are 4 or more years apart
Sexual behaviors that involve coercion
Early school-age (5-9)
Common Behaviors
Full of curiosity and questions
Peer touching, making dirty jokes (usually not fully understood), and talking with their friends about sexual touching and behaviors
Begin to experience sexual arousal when touching themselves
Experience inhibition and the need for privacy
Become more aware of sexual preference
Uncommon Behaviors
Adult-like sexual interactions
Having knowledge of specific sexual acts
Public display of sexual behaviors (including through the use of technology)
Sexual behavior that involves children who are 4 or more years apart
Sexual behavior that involves coercion
Preadolescence (9-12)
Common Behaviors
Will want knowledge on sexual materials, relationships, and sexual behaviors
Increased interest in sex and begin to experiment with other children their same age
Puberty can begin as early as age nine
Comparing genital size and function, "locker room behavior"
Older children may engage in petting, French kissing, touching or rubbing each other's bodies, and dry humping
Continue to touch themselves, though often feel embarrassed and deny they are doing it
Uncommon Behaviors
Sexual behaviors between children of widely different ages or abilities
An interest toward much younger children (4 years or more)
Involves threats, force, or aggression
Has a strong aggressive or anxious emotional reaction toward sexual behaviors
Behaving sexually in a public place
Adolescence (13-16)
Common Behaviors
Asking questions and needing information on decision making, social relationships, and sexual customs
Continues to touch themselves in private
Girls begin menstruation and boys will begin to produce sperm
Sexual experimentation between children of the same age and gender
Voyeuristic behaviors
First sexual intercourse will occur for approximately one third of teens
Uncommon Behaviors
Masturbation in public
Sexual interest toward much younger children
Non-consensual sexual behaviors
Important Conversations to Have About Potential Dangers
Online predators
Sexual abuse by online predators is a danger that no parent wants to imagine happening to their child. Because of this, it's important to educate yourself and your family about what these threats look like. One of the most crucial things you can do is make sure your kid knows they can always come to you for help no matter what's happened.
Sexting
1 in 4 kids today is sexting — it's essentially become the new first base for Gen Z. Whether you've discovered that your kid is sending nudes or you just want to be ready in case it happens, preparation is everything. One of the best ways to get ahead of this issue is to talk about it and discuss the dangers children may not always think about. Our blog posts about sending nudes and potential legal problems can answer your questions and provide you with support.
Consent
It's never too early to talk to your kids about the concept of bodily consent — the conversation can always grow more comprehensive as they get older. For example, younger kids can understand not wanting to be tickled or always having to hug Aunt Martha. Older kids, on the other hand, can grasp more serious concepts regarding sexual boundaries. Our consent blog post is filled with conversation starters and advice for navigating this important subject.
Sexual assault
It may be difficult to tell if your child has experienced sexual abuse, but watching out for some potential warning signs can help. If your kid has started wetting the bed again, avoids getting undressed, starts having extreme nightmares, or has new knowledge about sexual topics that aren't usual for their age, something may be wrong.
How to Respond
If you see your child engaging in sexual behavior respond in a calm manner and ask open-ended questions. Not all sexual behaviors, even uncommon ones, are an indication of abuse. A healthy response by a parent can have positive long-term effects on guiding sexual development and eliminating problem behaviors. Ways to manage the interaction include:
Redirecting the activity to something appropriate, this also allows you time to find a healthy way to respond
Find a quiet time to talk to your child and ask open ended questions like: How did you get the idea? Or How did you learn about this? Or How did you feel doing it?
Educate your children about sexual issues in an age appropriate manner. Talking openly with your child provides them with the knowledge and skills to make good decisions.
Consider the age and stage development of your child, if the behavior is beyond what is typical, speaking to a child therapist or physician may be of help.
It may feel uncomfortable talking about sex with your children, but a healthy parental response provides education and direction. As you set boundaries for your kids regarding their sexual behavior, the use of resources and information on the stages of sexual development are key in understanding how to react. Using an online safety service like Bark can help you start a conversation about healthy sexual behaviors. Positive, clear messages about boundaries, privacy, and consent are an important part of creating open communication on your child's sexual development and experiences.
Resources for Learning More About Age-Appropriate Sexual Curiosity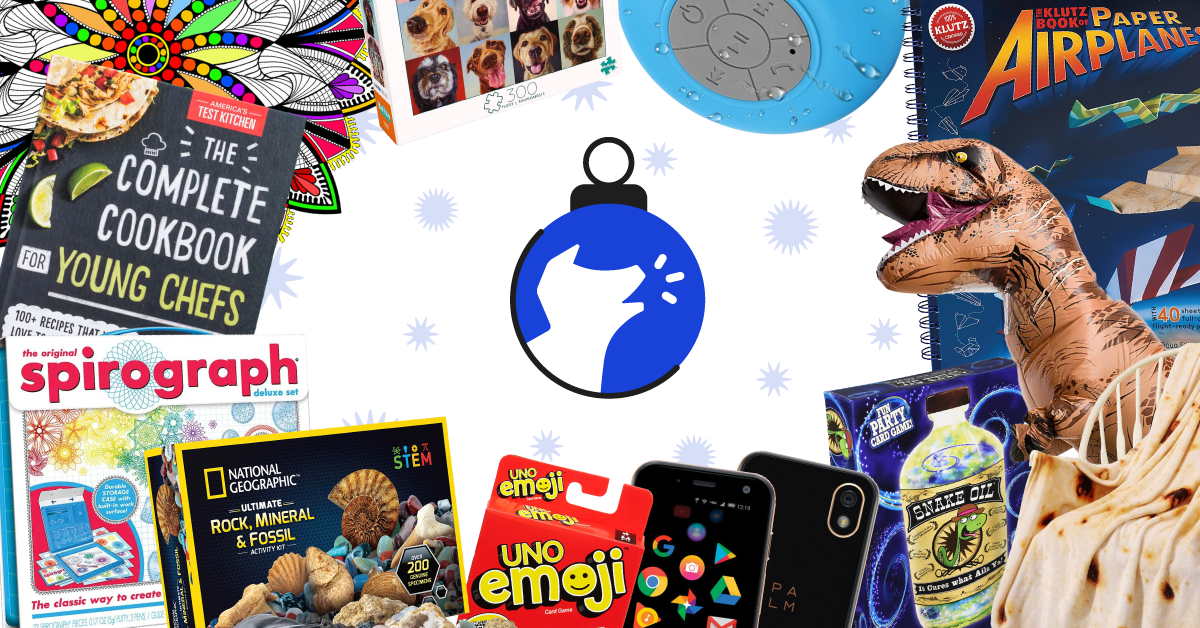 Whether you're holiday shopping for your own kids or for beloved friends and family, you probably know it can be a little hard to find the perfect gifts for tweens and teens. While Gen Z definitely has some trends and fads that may make you feel a million years old, they're still kids that like having fun in much the same way you did growing up — just with access to more cool technology. We've compiled a list of gift ideas (digital and old school) that the kids in your life will be sure to appreciate, from new takes on vintage games (looking at you, Uno Emoji) to timeless classics (O.G. Spirograph always rocks). Note: Our team recommends Baby Yoda wrapping paper, no matter what you end up buying.
Educational Gifts for Tweens and Teens
The Complete Cookbook for Young Chefs: If your kids have been expressing interest in spending some time in the kitchen recently, we recommend this beginner's cookbook to get them started. The recipes in it were thoroughly tested by more than 750 kids to get them just right for cooks of all skill levels ― including recipes for breakfast, snacks, dinners, desserts, and more.
National Geographic Rocks & Fossils Kit: This introductory kit is a perfect way to kickstart your kids' interest in geology and physical science. They'll receive a huge curated collection of not only polished rocks and gems, but also geodes they can crack into themselves, actual fossils from prehistoric animals, and even a real meteorite specimen from outer space!
Digital Devices
Palm Phone: Not every family will feel comfortable giving their kids access to smartphones. But if you're looking for a smart way to gradually introduce your tween to digital technologies, look no further than the Palm Phone. With a screen measuring only 3.3 inches, this phone encourages a minimal approach to apps and screen time. It also runs on the Android operating system, which means that it's safer for kids! You can check out other great options for younger users here.
Waterproof Bluetooth Shower Speaker: If your kid likes to sing in the shower (and who doesn't?) and belt out Harry Styles or 21 Pilots tunes, we can't recommend this shower speaker enough. The speaker has suction cups that attach it to the tile, which means they'll no longer have to place their cell phone or Bluetooth speaker precariously close to the shower curtain to try and cut through the noise of the faucet. Instead, your kid will be able to skip songs, dance, and sing to their heart's content, all while getting clean. It can pair with any device, allowing your kid to put on their favorite Spotify playlist and pump up the jams!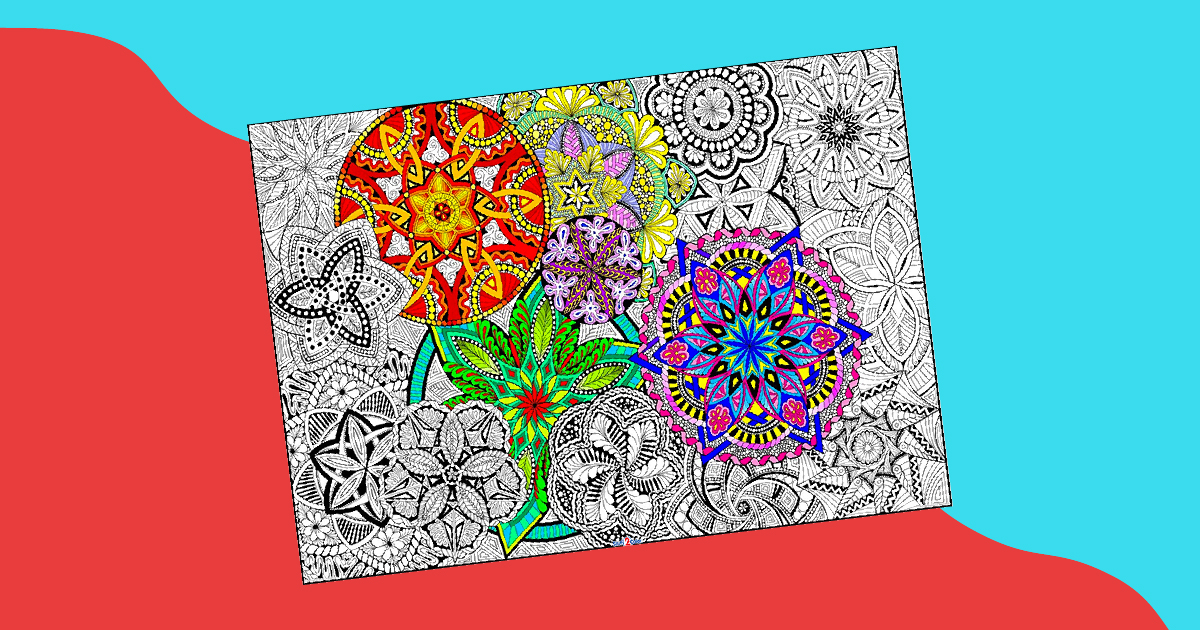 Arts and Crafts
Spirograph: Some things are classics for a reason, and Spirograph is no exception to this rule. Our parents played with Spirograph, we played with Spirograph, and now your kids can experience the joy of swirly, curly pen drawings. But be prepared, you'll be finding colorful sketches and geometric doodles all over your house for the next few weeks.
Giant Coloring Posters: Kids love to color! Because of that, there may be no better gift for tweens than giant coloring posters from Stuff2Color. From castles and dragons to mandalas and winter scenes, any kid can find something that will kindle their artistic spirit. And who knows — you might even find something for yourself! Order a few for your tween to put on their bedroom wall, and pick out a couple of extra posters for the whole family to work on together.
Wacky and Fun
Inflatable Dinosaur Costume: If you've seen those funny videos of people in dinosaur costumes mowing the lawn or doing the American Ninja Warrior course, you know just how hilarious it is to watch them in action. These inflatable dinosaur costumes are a total hit with kids, and they can provide countless hours of entertainment by playing Jurassic Park.
Burrito Blanket: It's a truth universally acknowledged that every kid loves tacos and burritos, so this fun blanket will definitely bring some fun to movie night this winter. With this flannel blanket, your kids can wrap themselves up tight like their favorite tortilla-based food and get comfy and toasty. You can even wrap up the family cat and make a purrito!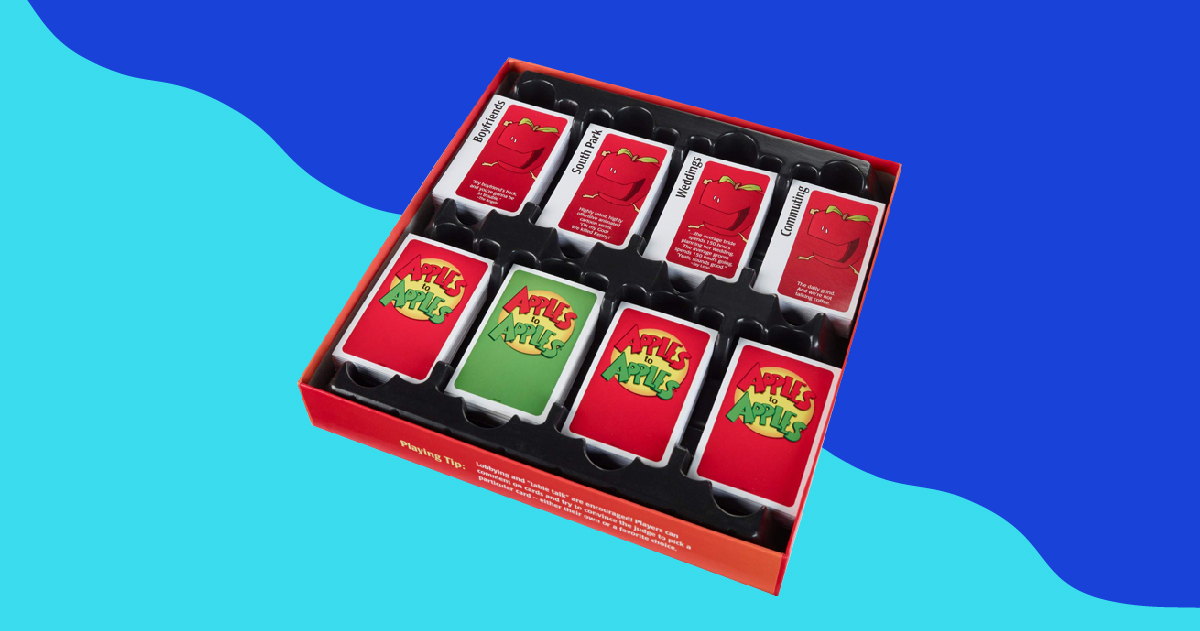 Games for Everyone
Apples to Apples: Some games just never go out of style, and Apple to Apples is one of them. This associative game tests your knowledge of the other players and the sense of humor that they have — or at least that you think they have. Everyone is dealt a hand of cards with random subjects on them (Antarctica! Tyler Perry!), and then each person gets a turn to pull from a draw pile made up of adjectives (Inspirational! Sharp!), showing it to the group. Everyone then plays a card from that they think the judge will pick as the funniest combination (Musical! Beets)! Whoever has the most cards picked in the end wins.
Uno Emoji: Reverse, reverse, draw four, wild card — if these words sound familiar to you, your family probably enjoys a rousing game of Uno on family game night. This special edition of the game features some of the most popular emojis kids are using today, which can help increase the sassiness quotient of the game by a whole lot. Expect a lot of winky faces when your kids slam down those "skip" cards just when you're about to call Uno.
Snake Oil: If your family enjoys the game Apples to Apples, you've got to try a round (or three) of Snake Oil. In this uproarious card game, players take turns creating sales pitches for brand-new products using cards that have nouns on them, while one person takes the role of a prospective buyer. So, for example, you could combine "garden + vest" and sell a "Garden Vest" to a farmer, sweetening your sales pitch with whatever details your imagination can conjure up. Maybe it's biodegradable or comes with a free car! The sky's the limit with this game.
Puzzles and Projects
Follow Your Nose Dog Puzzle: Sometimes, there's just nothing better than cozying up on a cold winter's night around a table and digging into a jigsaw puzzle. The only way to make it better would be to solve a puzzle that's composed of a bunch of adorable, make-you-want-to-boop-their-nose dog faces. Plus, when you're all done, you can teach your kids how to cover it with glue to make it into a poster you can hang on the wall!
Paper Airplanes Craft Kit: Compared to our generation, kids today may not have as much experience building and flying paper airplanes because of how tech like email, Google Docs, and text messages has replaced a lot of paper assignments. That's OK, because it's time to remedy it with this super-fun instruction book for building aerodynamic planes and gliders! Once everyone's built their flying contraptions, take them outside to see who can launch theirs the farthest or achieve the longest hang time.
When You Get Your Kid a Bike...
It's always a good feeling when you give the perfect gift — it shows that you've been paying attention, and your kids will never forget your thoughtfulness. We like to encourage families to get creative when it comes to spending time together, and we hope our guide to gifts for tweens and teens makes it a little easier for you to do so this holiday season. And while digital devices may not be right for every tween, Bark can help to keep your child safe when the time is right.
**This post was updated on October 28, 2022.**
When to get phones for kids is an important decision for your family, and it's become a new rite of passage for kids today. While the decision to finally get one may be cut and dried, the actual selection process can be fairly complicated! There are dozens of phones on the market you can choose from, and their functionalities range from low-cost, call- or text-only phones to the most sophisticated, expensive smartphones on the market.
That's why the team at Bark has put together our top phones for children based on three main factors: affordability, quality, and functionality. Generally, we advise families to choose Android phones because they're easier to monitor with Bark. We also discuss how to enable parental controls once they're activated, so you can help them stay safe both online and in real life
1. Bark Phone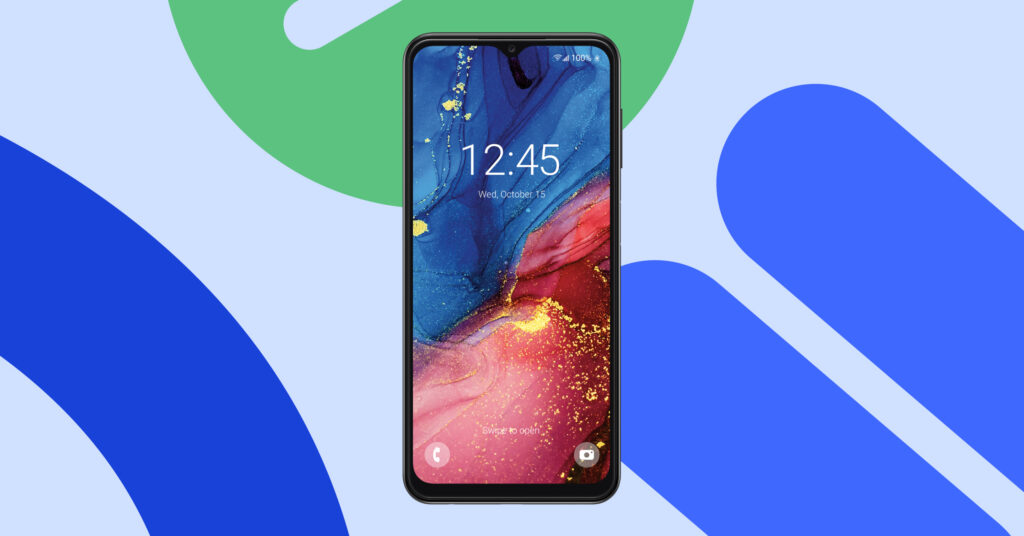 Price: Starts at $49/month

The Bark Phone is an absolute game-changer when it comes to online safety. It's a Samsung A13 that comes with Bark built in, as well as robust parental controls like GPS-powered location tracking, app management, call blocking, undeletable texts, and more. Bark also can't be deleted, and the parental controls are completely customizable so it grows with your child. The best part? It has a sleek and modern design, so teens and tweens will be excited to use it. Order yours today! The Bark Phone starts at $49/month with no contract required.
Price: From $279
Running on the Android operating system, Palm is a smaller phone (the size of a credit card) that's perfect for kids, and not just because it's water-resistant and uses Gorilla Glass. It also includes location tracking and intuitive parental control options. The Palm is a more portable phone that's designed to be less distracting — another plus for younger users.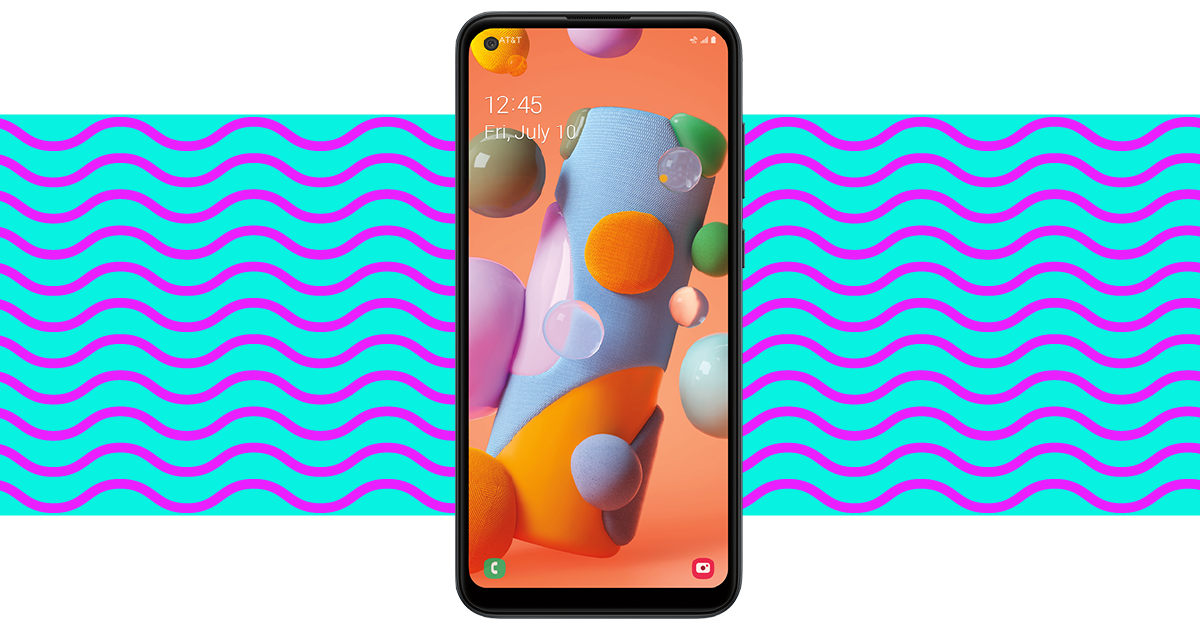 Price: From $179.99
The Samsung Galaxy A11 features a large, 6.39" HD+ screen, 13MP/5MP/2MP triple rear camera, and 8 MP front camera that lets kids take vibrant and shareworthy images and selfies. And like all Androids, parental controls can be enabled through Google's Family Link.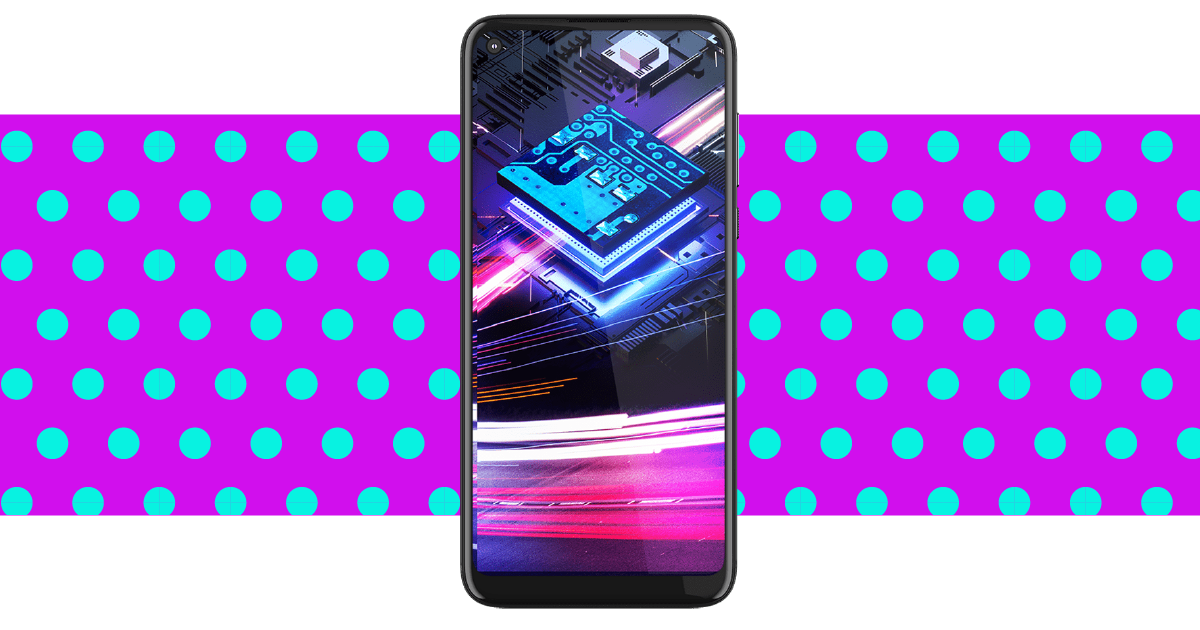 Price: From $149
This phone touts an impressive two-day battery life along with a crystal-clear 6.4" HD+ Max Vision display. For kids that like to get out and explore the world with their camera, it features three lenses as well as a macro lens that lets you get 5x closer to your subject for incredible close-ups.
Price: From $299.99
A late-model iPhone like the SE is a good option for dedicated Apple families. iOS versions 12 and up incorporate the Screen Time application, which can help parents set time limits and provide statistics and reports on usage.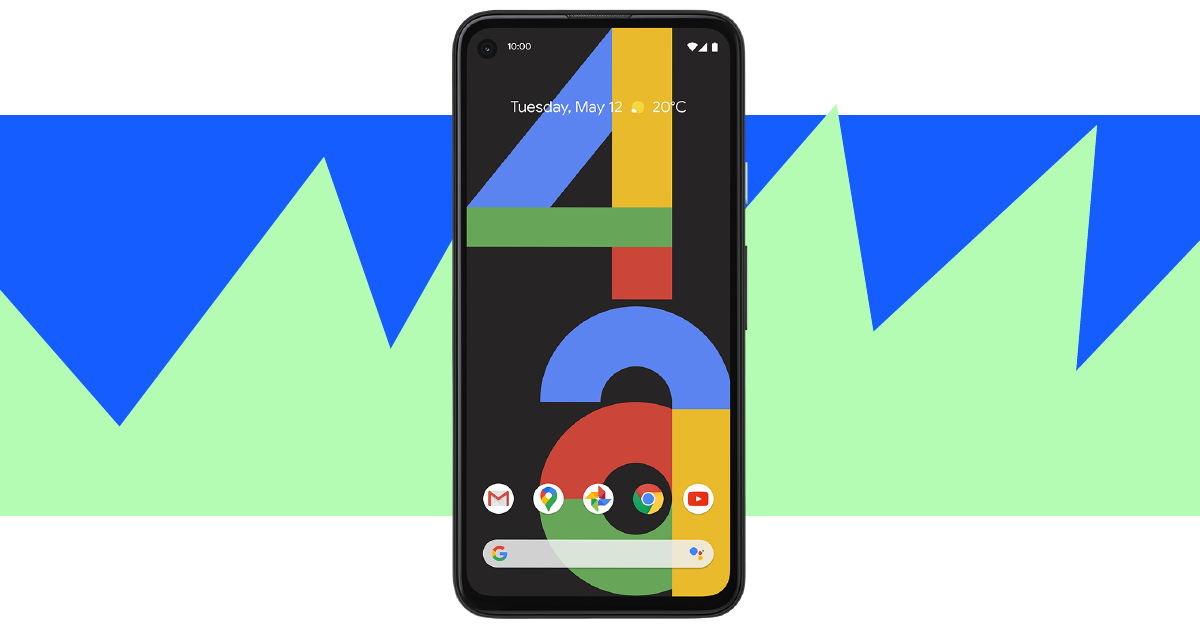 Price: From $349
This affordable Pixel features a large screen and a pretty impressive battery life that can last all day. Pixels are great choices for kids really into photography — and the 4a possesses an ultrawide lens and has a feature called Night Sight Portrait that lets kids capture beautiful low-light portraits without the flash.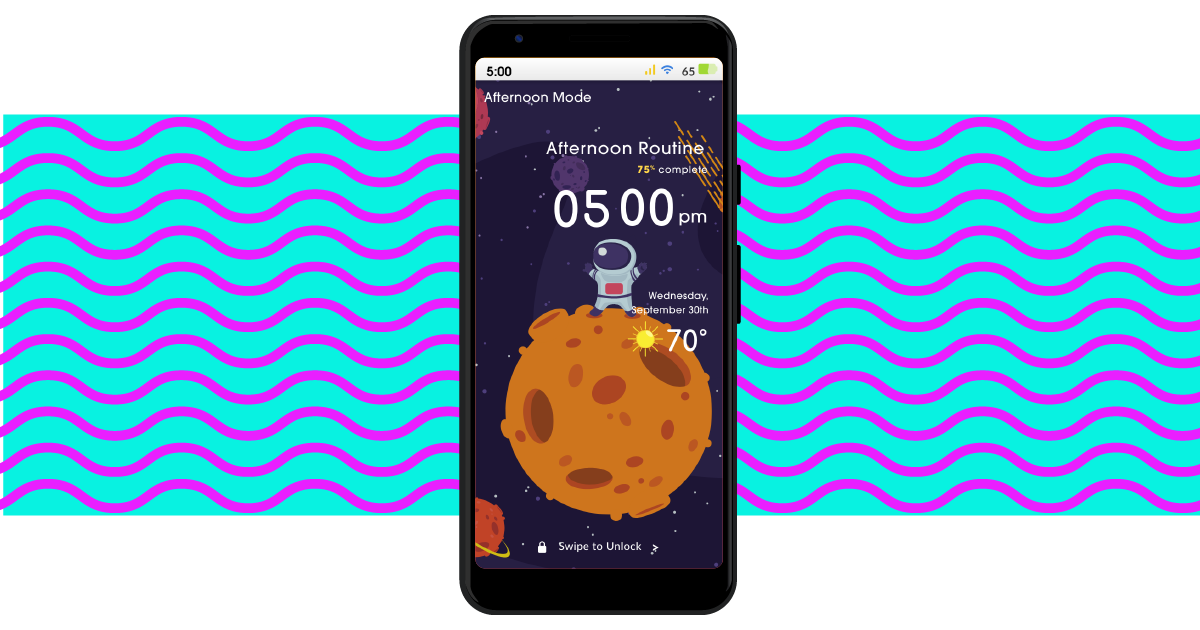 From $199

The Pinwheel is a great first phone for kids learning how to navigate growing up with technology while staying safe. Touted as a "wellness-packed kid phone," Pinwheel doesn't have web browsers, email, games, or social media. But it still has plenty of activities for kids to enjoy, including a built-in messaging app and access to Spotify and Messenger Kids — both of which can be monitored by Bark!
How to Set Up Parental Controls on Phones for Kids
Creating a safe environment for your child on their new phone can be complicated, with different instructions for everything from apps and games to messaging and email platforms. Fortunately, Bark created a handy website called Barkomatic to help you get all of the step-by-step instructions for everything your kid uses — all in one place. Remember, when you give your kid a phone, you're handing over the keys to the entire world. Don't hand it over without evaluating the best parental control options for your family.
Getting phones for kids can revolutionize the way your family communicates and connects online. But it also introduces complex dangers that kids may not be mature enough to recognize. If you don't believe your child will encounter issues like these, we urge you to look at the data surrounding the online activity of tweens and teens today. It's important for families to take advantage of all of the available online safety tools to help protect their kids as they grow up in. the digital age.
Is Your Child Ready For A Phone?
One of the most frequently asked questions we get here at Bark is, "How do I know my child is ready for a phone?" So we made a quick and handy quiz to help you find out where your family stands!