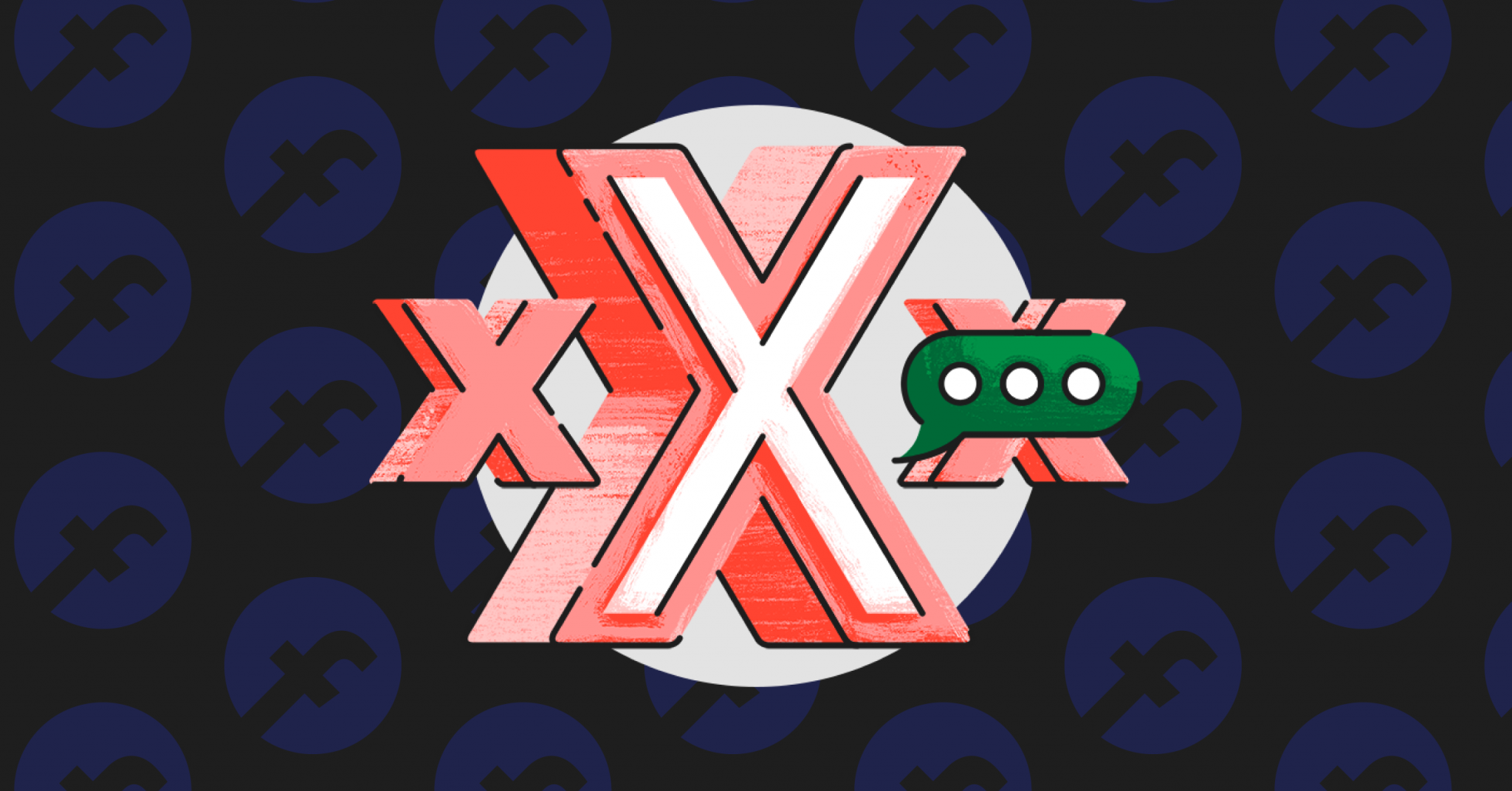 One of the things that's most important to us is making sure you're aware of any potential issues as soon as they happen. Today, the Bark team discovered a new bug affecting Facebook video search, making it incredibly easy — whether you're looking for it or not — to find almost endless explicit videos on the platform. Here's what we know so far (this blog post will be updated as new information comes in).
As of this afternoon, if someone searched any letter in Facebook's search bar and then navigated to the video results, they would see a long list of mostly sexual options. This appeared to be the case on both mobile and desktop versions of the platform. A sizable number of these results appeared to be from non-U.S. countries. While the social media site seems to be working to address this, there are still a number of inappropriate results.
Porn and Social Media
It's worth noting that this is just the latest example of what is a rampant problem on social media platforms (and the internet at large) — that porn is everywhere, and if a kid is online at all, they're likely to see it even if they aren't trying to. In fact, according to our 2020 Annual Report, 70.9% of tweens and 87.9% of teens encountered nudity or content of a sexual nature at least once in that year alone.

Today, the platform letting pornographic videos get through is Facebook, but it's far from an isolated issue. Just days ago, Twitter refused to remove CSAM (child sex abuse materials) because it said the horrific content didn't violate their policies. Pinterest porn is still an active problem. Even the gaming platform Discord has easily accessible, graphic sexual content. This is exactly why it's so important to share this kind of information with your community. These issues will continue to arise, and we are much better equipped to tackle this issue if we work as a team.
What You Can Do About the Facebook Video Search Problem
We'll continue adding more information about the Facebook video search problem as we uncover it — continue to check back here or on our Instagram (@BarkTechnologies).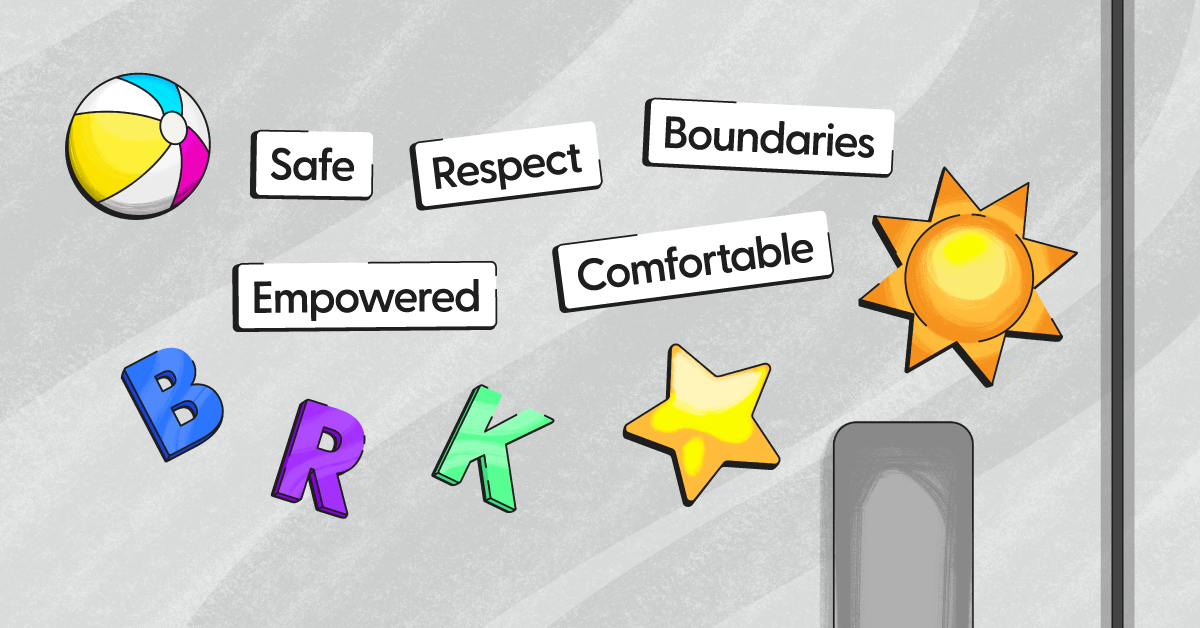 What is consent? This may be something you've asked yourself after seeing something in the news, hearing about an experience someone you love went through, or talking through dating rules with your kids. Much like the classic "birds and the bees" talk, a discussion about consent can feel very uncomfortable — especially if your child is on the younger side.
If you aren't sure what to say, or when, or during what stages of your kid's development, this guide can help the whole thing feel a little less daunting. Just remember that you don't have to cover everything there is to explain about consent during one ride home from soccer practice or over one mug of hot chocolate. This conversation can (and should) evolve as your kid continues to mature.
What is Consent?
Consent is an agreement between all involved parties that something — usually sexual — is allowed to happen. In the wake of the #MeToo movement, you've probably at least encountered the term, but thinking about the idea in the context of adult experiences is pretty different than figuring out how to pass it along to your own child.
After all, there's a great deal of nuance to be considered. Getting consent does not exclusively mean hearing the other person say "yes" out loud. People often use a more active definition of this called "affirmative consent," meaning each person vocally agrees to participate (rather than expresses their agreement through body language, for example). Consent can also include:
Making sure you are not pressuring the other person

Ensuring they are not under the influence of any substances that can affect their decision

Considering any power dynamics that may make them feel unable to say no

Being immediately willing to change course should they retract their permission at any point
How to Talk With Your Kid About Consent
You might be uncomfortable with the idea of introducing your six-year-old to the concept of sexual assault, or be worried about accurately explaining the nuances of getting and giving consent to your teen who's recently started dating.
The good news is that you don't have to dive into the deep end when your kid is still in kindergarten, and you don't have to tell your tenth grader everything there is to know about consent in a single conversation. Instead of thinking of this as something to check off a "what to teach my kid" list, start to see it as an ongoing discussion that will probably change as your child's needs, maturity level, and stage of life change.
How Young Kids Can Practice Respecting Boundaries
What is consent to a younger child? Your elementary school kid might not be ready to learn about sexual violence, but that doesn't mean they can't start learning about what it means to give — and ask for — consent. No matter how young they are, they can start practicing showing respect to themselves and others.
Obviously, your kid doesn't have the option to say no in every situation. They need to brush their teeth before bed, for example. But you can still find ways to give them choices to help them feel a sense of choice when it comes to their body. You could let them choose between two flavors of toothpaste, decide which side of their mouth to brush first, or pick the song they want to listen to as they scrub away. Each of these small options lets them practice making decisions without compromising their tooth health.
Here are some other simple ways you can help your young kid practice respecting boundaries.
Stop When They Ask You to Stop Tickling Them
A tickle fight continues until someone pees their pants, right? It might seem really harmless, but if your kid is begging for you to stop tickling them, that's a great opportunity for you to show them how important it is to stop touching someone else when they ask you to. Make a game of this by taking turns seeing how quickly you can each remove your hands when the other person says "please stop!" Remind your child that even if you're giggling, they must respect your boundary and stop tickling you the moment you ask them to stop.
Let Them Choose Not to Hug Someone
When you were growing up, it may have been nonnegotiable to see a relative or family friend without greeting them with a big hug. But if your child feels uncomfortable embracing someone else, you can model consent for them by instead letting them choose to give that person a handshake, a high five, or a thumbs up.
Discuss Who is Allowed to See Their "Private Parts"
In previous decades, many parents saw strangers as the biggest threats to their kids' safety, so taught them to watch out for "stranger danger" or never get into a van with a man promising candy. But we now know that the danger often lies much closer to home. According to RAINN, 97% of child abuse victims know their perpetrator.
Make sure to talk with your young child about who is allowed to see their genitals (experts recommend that you use anatomically correct terms). It might feel easier to say "private parts" or "the areas your bathing suit covers," but using accurate terms with your child can help prevent them from feeling shame about their body parts. Explain that only you, perhaps their other parent if they have one, and their pediatrician can see their genitals, and that if anyone else asks to see, they should say no and come tell you as soon as possible.
Additional Resources
How Older Kids Can Model Consent
When your kid is at the age where they're doodling their crush's initials in their notebook (or whatever the 2021 equivalent of this is) and asking if they can start dating, they're probably ready for more serious conversations about physical boundaries in a sexual context.
It can feel really sad to talk with them about sexual assault, harassment, or rape, but it's important that they're equipped to protect both themselves and those around them. No matter what your family's values around sex are, it's critical that your kid knows to treat other people's bodies with respect and to demand the same in return. (Note: If your child has already experienced sexual violence, this resource can help you give them the support they need.)
Some Questions They Can Ask a Partner
Is it OK if I kiss you?

What would you like to do?

May I hold your hand?

Are you feeling uncomfortable?

Do you want me to stop?

Should we do something else now?
Non-Intimate Ways to Practice Consent
Your teen doesn't have to be dating or sexually active to practice consent — although it's important to talk with them about it in that context even if they aren't allowed to date yet. Knowing ahead of time how to respond to unwanted advances can help them be prepared should they ever feel pressured to do something they don't want to do. Before they're ready to get physical with a potential romantic interest, they can show friends or siblings the respect that they will one day show someone else. Here are some good examples of ways to do this:
Don't push a friend to do an activity they're uncomfortable with

Ask if you can have a bite of someone's sandwich before taking it

Refrain from pantsing or giving a wedgie to a friend

If someone has told you something privately, don't share it with others

Don't pressure someone into watching a horror movie if they're scared

Learn to pick up on body language signs that a friend is uncomfortable
Additional Resources
This guide has hopefully given you some insight into the question "what is consent?" and provided some practical advice for how to broach the subject with your kid. As always, make sure they know the topic is always open for discussion and that you're there to help them figure things out. While this subject can feel intimidating, you're already their best advocate and teacher.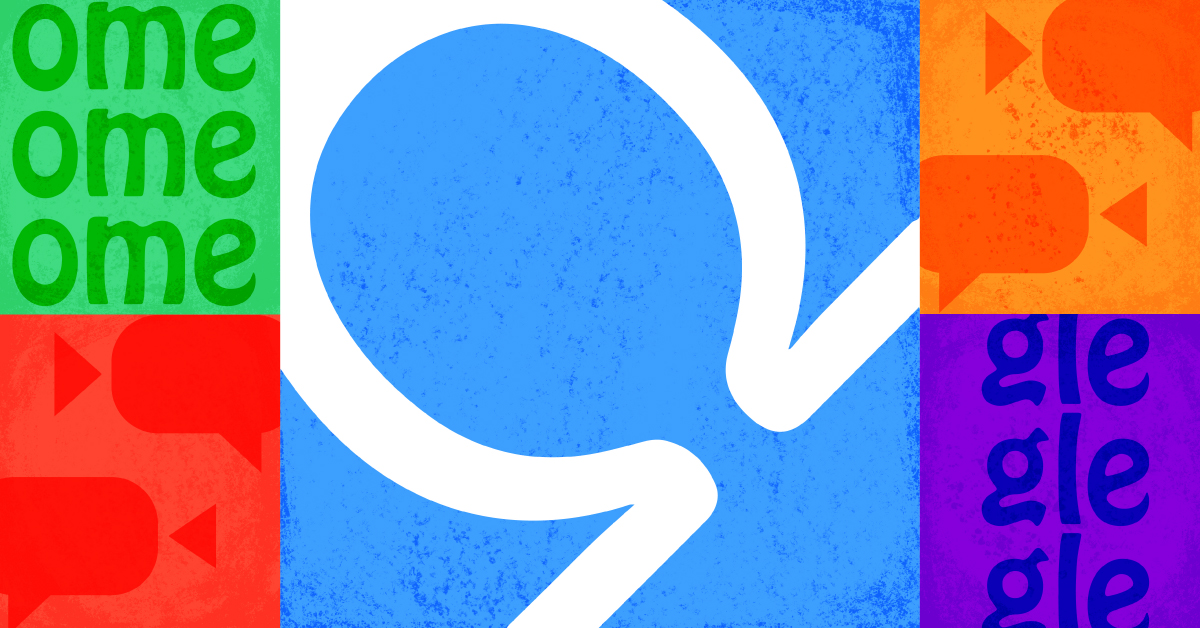 **This blog post was updated August 5, 2021.**
As a parent, you may know your kids are constantly trying out new apps and learning about the latest online trends from friends and social media. Chances are you've probably heard about this one and are wondering "Just what is Omegle?" Omegle is actually not even an app — it's a remarkably simple website where people go to meet face-to-face with strangers via video chat. If your parenting safety senses just started tingling, your feelings are correct! Remember the early '10s Chatroulette? Omegle is similar, and it's just as risky. In this blog post, we'll break down everything you need to know about the Omegle site and the potential dangers it presents to kids. 
What is Omegle?
Omegle is an anonymous video chatting platform that pairs you with a complete stranger somewhere in the world. (It also features a text-only chat function that seems to be less popular than video chatting.) Omegle has been around since 2009, and when you take a look at the homepage, it's reminiscent of old-school AOL or '90s websites. It's text-heavy and features many buttons. Along with the buttons, are caveats about the platform (and there are a lot of them!). Some of the upfront warnings with Omegle include:
Omegle is not for 13 and under.

Omegle requires parental permission for those under 18.

Some Omegle video chats are moderated, but no promises are made as to safety.

Predators have been known to use Omegle.
Users can pick from several different ways to video chat according to the increasingly explicit levels of inappropriate content you're willing to encounter. Once you select an option, you're then taken directly to another screen that features live video of you and a stranger. The three ways you can video chat on Omegle include:
Adult
If you click "Adult," a pop-up screen explicitly warns you that "You are about to go to a site with sexual material." In other words, this is pretty much guaranteed to have nudity, porn, or explicit sexual content. These can expose users to live sexual acts.
Unmoderated
If you select "Unmoderated," the warning reads "Because this section is not moderated, you are more likely to encounter sexual behavior." 
Video 
This option isn't labeled as "Moderated" and it's not intuitive that this is the least dangerous way to use the platform. It's important to note that while it's "moderated," inappropriate things can still occur while chatting.
Is Omegle Safe?
Children have been known to go on Omegle in groups, looking for excitement during a sleepover much like our generation did with crank calling or AOL chat rooms. Omegle isn't just innocent fun, however. It presents a whole host of dangers that could affect children in serious ways.
Extreme Sexual Content 
In researching this post, I actually took the plunge and tried Omegle. The very first stranger I matched with was using their camera to display animated pornography featuring extremely explicit images of a naked woman. Kids can be exposed to content like this as well as real-life nudity and sexual acts. They may also be asked to undress or engage in sexual activity in return.
Grooming
People of all ages can be paired up on Omegle, and as the company declares on its homepage "Predators have been known to use Omegle." These predators can begin cultivating relationships with children. These can lead to conversations through text or email. This then opens the door to further abuse and even plans to meet-up in real life.  
Screen Recording & Chat Saving
Predators or pedophiles can also save their interactions with children. Kids may think their videos and text chats stay private and anonymous. Unfortunately, predators can easily screen record and watch the footage whenever they like — or share it with others. 
Scamming
Apart from the dangers of sexual content, Omegle presents a prime opportunity for children to be taken advantage of. Scam artists may be able to win a child's trust. They can then convince them to reveal their passwords, parent's credit card information, or even personal things like addresses and school names.
How to Block Omegle Using Bark
From your

dashboard

, find your child's profile.

Select

Settings

.

Choose

Parental controls

.

Review the rule sets you've scheduled.

Scroll down until you see

Screen time rule sets

and select the

rule set currently applied.

Toggle

Omegle

to

Blocked

. While you're on this page, you can also make sure

Sexual Content

is also toggled off.

Repeat these steps for any other screen time rule sets you've scheduled.

You're all set!
Why Omegle is Popular Right Now
The platform has also become the go-to place for younger social media influencers to meet with their fans. Part of the surge in Omegle's popularity stems from people sharing their experiences on the platform to TikTok — whether cringey, scary, or hilarious. Apart from the rampant inappropriate content we've discussed above, there are the occasional wholesome interactions on Omegle. These can include people sharing their pets or favorite cosplay to make a stranger smile. But there are definitely safer places to get cute content online that don't put kids at such a high risk of inappropriate content. 
So, what is Omegle? In our opinion, it's a very risky website that puts kids in a lot of danger of encountering sexual content and/or potential predators — something the makers of Omegle state upfront and directly on their homepage! If you do decide to let your kids experiment with Omegle, we recommend the moderated option along with parental supervision. You could use it as a chance to start some hard but important conversations about online safety, something every kid needs to be aware of as they grow up using technology.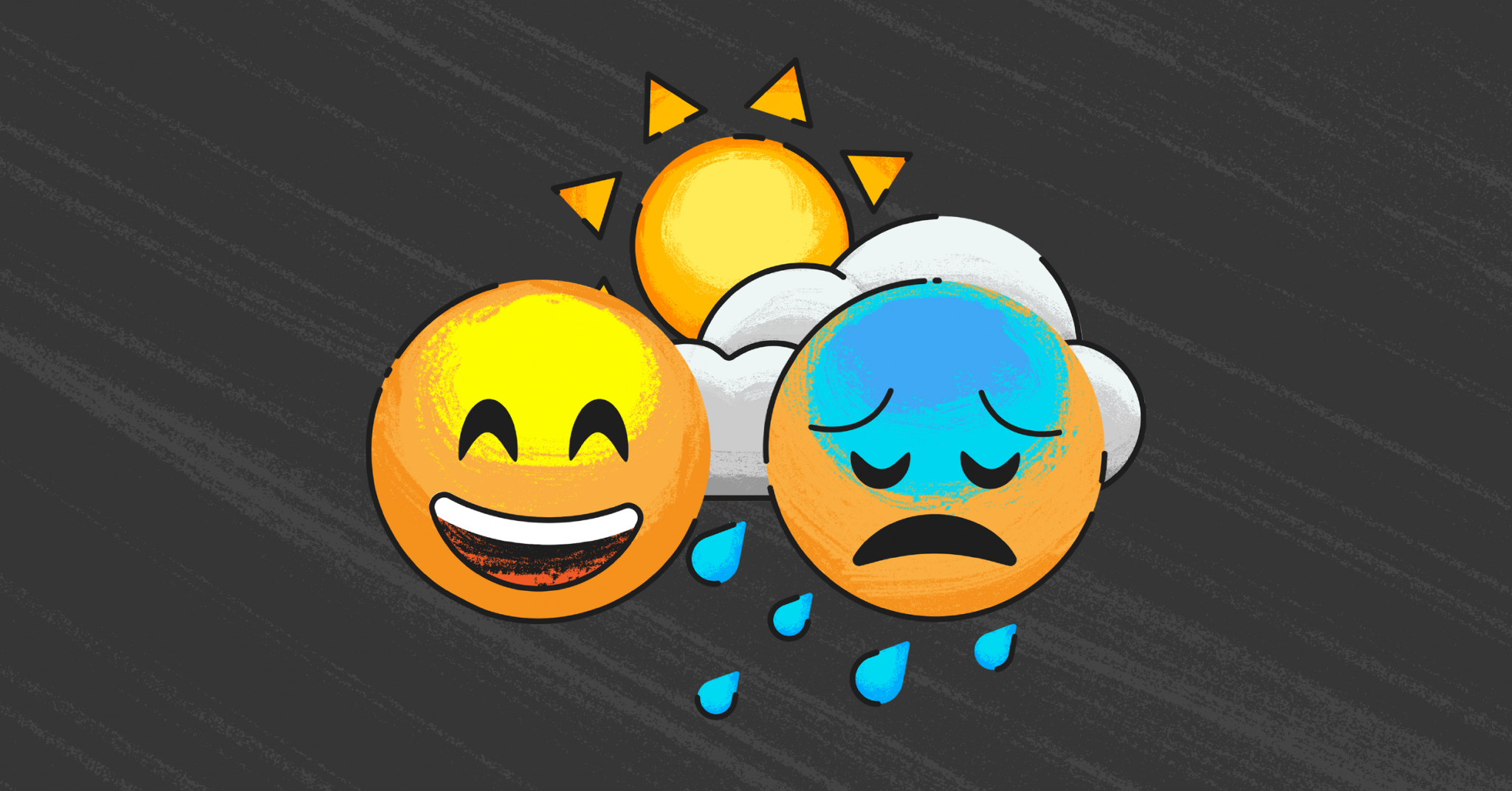 Throughout the challenging months of 2020 — the hardest year for families in recent memory — Bark analyzed more than 2 billion online activities from teens and tweens across the country. Kids faced a global pandemic, widespread social unrest, and a never-before-seen switch to virtual learning. Through it all, they relied heavily on digital communication to stay connected with family and friends. Our 2020 research reveals the reality kids face whenever they're online — and the results are sobering.
The data shows the staggering percentages of kids encountering serious issues like bullying and depression, as well the most common apps and platforms where these issues occur.
Read our Annual Report
Top apps for each issue
Bark's 2020 research found that:
70.9% of tweens and 87.9% of teens encountered nudity or content of a sexual nature
For today's generation, the pressure to send nudes is unlike anything we could have imagined growing up. Teen sexting — as well as all of the sexual content that accompanies it — is a commonplace activity in the halls of middle and high schools across the country. Similarly, online porn is easier to access than ever before, with thousands of sites offering it for free. Though it may be widespread, this doesn't mean kids are emotionally mature enough to understand what's happening.
76.7% of tweens and 82.0% of teens experienced bullying as a bully, victim, or witness
Bullying is a major concern for families even in non-pandemic years, but 2020 saw many kids interacting with their peers almost entirely online. This created a truly perfect storm for cyberbullying. The effects of bullying can negatively affect a child's sense of self-worth and mental health, especially in light of the fact that cyberbullies can harass their victims wherever they bring their phones, 24 hours a day, seven days a week.
88.5% of tweens and 94.1% of teens expressed or experienced violent subject matter/thoughts
Kids can access violent media nearly anywhere online — on YouTube, Instagram, TikTok, and countless apps and websites. And though the pandemic may have made school violence less prominent than it would have been without remote learning, child safety in the face of violent content is still of paramount importance to families. A recent study warns that, closer to home, kids may experience higher risk of family violence. The fear of enduring this kind of situation — or even knowing someone who is — can be a traumatic experience for kids.
45.5% of tweens and 66.3% of teens engaged in conversations about depression
Teen mental health was a serious issue as kids struggled to adapt to prolonged isolation through the pandemic and the loss of their typical school-year routines. Symptoms of depression, anxiety, and more manifested themselves online as kids discussed feeling hopeless or stressed — feelings they might not share openly with their parents or guardians.
78.0% of tweens and 91.1% of teens engaged in conversations surrounding drugs/alcohol
Kids face constant online exposure — on social media, YouTube, and more — to content featuring the consumption of drugs and alcohol. Seeing these things can sometimes lead to potential experimentation, including activities like vaping, teen drinking, or marijuana use.
41.4% of tweens and 66.6% of teens were involved in a self-harm/suicidal situation
Tragically, suicide is the second-leading cause of death for ages 10-24, with teen suicide rates steadily on the rise over the past decade. Cries for help can be buried deep within a child's phone, as they text and message friends about their feelings. Feelings of isolation and loneliness may have contributed to these types of thoughts throughout the pandemic.
Top Apps & Platforms for Concerning Content
When it comes to concerning content, not all apps are created equal. Image-sharing or disappearing-message apps present different dangers to kids than apps with more limited functionality like Spotify or Pinterest. Our 2020 research reveals the most common platforms for different types of potential issues to give families additional insights.
Bark analyzed more than 2 billion online activities across 30+ apps and social media platforms. "Activities" include text messages, emails, social media posts, DMs, chats, song lyrics, captions, and more.
Top 5 Apps/Platforms Flagged for Severe Sexual Content
Kik
Spotify
Tumblr
Pinterest
SMS/iMessage
Time Magazine reports that kids are being exposed to unwanted sexual content at alarming rates.
Top 5 Apps/Platforms Flagged for Severe Suicidal Ideation
Twitter
Instagram
Discord
TikTok
Snapchat
Here's critical information about the warning signs of suicide, how to talk about it, and more.
Top 5 Apps/Platforms Flagged for Severe Depression
Twitter
Instagram
Discord
Snapchat
TikTok
Learn more about the link between social media and depression.
Top 5 Apps/Platforms Flagged for Severe Body Image Concerns
TikTok
Pinterest
Instagram
Twitter
SMS/iMessage
Here's some fascinating information about how TikTok can undermine a positive body image.
Top 5 Apps/Platforms Flagged for Severe Bullying
Twitter
Spotify
Instagram
Snapchat
Discord
The effects of cyberbullying on kids can be serious and long-lasting.
Top 5 Apps/Platforms Flagged for Severe Hate Speech
Spotify
Tumblr
Snapchat
Instagram
Discord
You can find a hate speech definition and additional resources here.
Top 5 Apps/Platforms Flagged for Severe Violence
Spotify
Twitter
Reddit
Instagram
Discord
Exposure to online violence can be especially troubling for children with distorted opinions of themselves or others.
We hope our 2020 research on tween and teen online activity can help shed some light on your child's world and the challenges they face growing up in the digital age. Just like adults, kids aren't immune to the pressures and stresses of life with a phone. Be sure to check in on them frequently. Even though it can be stressful, try to have those hard — but important — conversations about growing up as often as you can.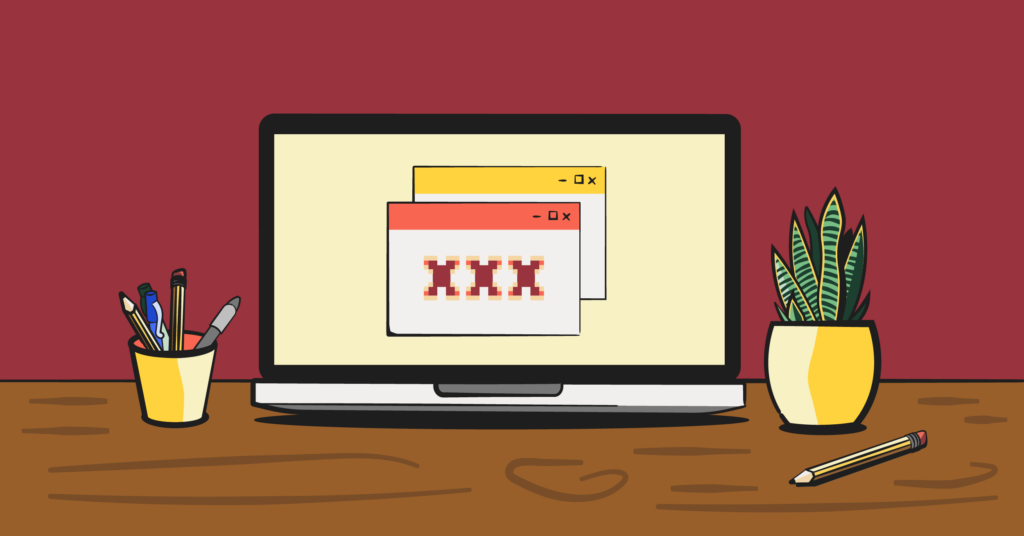 When we were growing up, kids were limited to watching porn on a videotape, DVD, or fuzzy cable channel. For today's generation, however, kids can find it with a two-second Google search — no matter where they are or what time it is. Right now, there are at least 4.5 million porn sites on the web, and every minute, 63,992 new visitors arrive at Pornhub — a popular streaming platform for sexual content. According to our 2021 annual report, 68.97% of tweens and 90.73% of teens encountered nudity or content of a sexual nature online.
What to Do When Your Child Watches Inappropriate Things
Finding out that your child has seen porn can be stressful and scary, but you're not alone. Regardless of how you've learned that your child is viewing porn — whether by stumbling across their browsing history, walking behind them on their laptop, or getting an alert, we can help with that.
Have a Plan for How to Talk to Kids About Porn
Knowing how to talk to kids about porn in the right manner is so important when discussing such a delicate topic. Your first instinct might be to take away your kid's phone or laptop if you've learned that they're looking at porn. But that could actually encourage them to not talk to you about difficult issues in their life — and it could lead them to go to greater lengths to hide what they're doing online. Instead of banning access to technology altogether, come up with a solution that both you and your child can agree to. If your kid is a tween or younger, you might even find that talking through an age-appropriate book about pornography can help guide your conversation.
Your plan of action may vary depending on your family's values. Options range from making a tech contract with established rules to setting up parental controls that will make it more difficult for your child to access pornography on their device. This can include screen time limits and even web filters. No matter what you choose to do, make sure your child understands why you've chosen this course of action, and don't be afraid to revisit the conversation.
When the Time Comes, Don't Shame Them for Viewing Porn
Learning how to talk to kids about porn is hard. It can be awkward to start a conversation with your child about porn — both for you and for them — and it's important to keep that in mind. Your child might feel embarrassed, ashamed, upset, or afraid, and a cooling-off period can make a big difference. Instead of making them feel like they've done something wrong, make sure to approach the topic calmly. This will help them feel more comfortable opening up and listening.
Sexual curiosity is a natural part of a child's development, and so is acknowledging that they aren't "broken" just for having questions about sex. If you haven't had the "birds and the bees" talk yet, now may be the time. And if you've already broached the topic, readdress it and ask if they have any additional questions.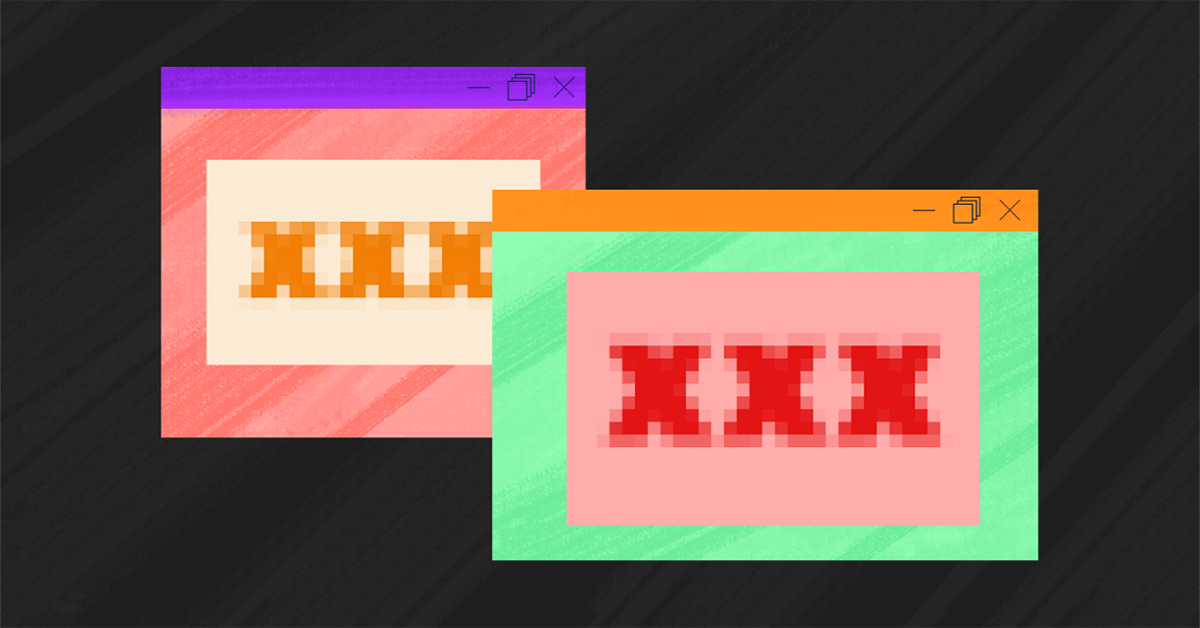 Talk About How Porn Is Unrealistic
If your kid has been watching porn, you may want to have a candid conversation about what they've seen. Start by explaining that pornography doesn't always represent what happens when regular people have sex. Your kid's favorite superhero movie, for example, is fun to watch, but the people in it are just actors and the special effects are all made by computers. Porn is similarly unrealistic in many ways — and it can even perpetuate unhealthy ideas about relationships or body image.
These conversations can also help kids develop the emotional intelligence they need to create healthy relationships. "If we start teaching kids about equality and respect when they are 5 or 6 years old, by the time they encounter porn in their teens, they will be able to pick out and see the lack of respect and emotion that porn gives us," Miranda Horvath, a sex researcher and professor of psychology at Middlesex University, told The New York Times. "They'll be better equipped to deal with what they are being presented with."
Explain the Potential Dangers of Watching Porn
Take the time to explain to your child why, exactly, porn can have a negative effect on them. For some families, this might mean saying that pornography is against their values or moral convictions. But for other families, this might just mean talking about how viewing pornography can give children skewed views about sex. You can also discuss how porn can perpetuate sexist views, especially when it comes to how women are treated.
This is also a good time to talk about consent. No matter how old your child is, you can discuss what that means in age-appropriate ways. If your kid is a tween or younger, you can stick to examples that aren't necessarily as sexualized. For example, you can talk about the fact that they have to ask their friend's permission before playing with their toys — in the same way, they should also get someone's permission before initiating physical contact.
**This blog post was updated on December 20, 2021.**
Between school, extracurricular activities, hanging out with friends, and family chores, being a kid takes a lot of work! Throw in the pressures of social media and ever-changing technology and you have a recipe for one potentially stressed teen or tween. To help you support them and encourage rest and relaxation, we've found some of the best self care ideas for children. Many of the activities can be done together, so you can spend time bonding with your kids while you all take a little time out of your day to rejuvenate.
Start an Afternoon Tea Time
Starting an afternoon tea time can help you and your kids wind down the day and get ready for the evening. Plus, as a comforting ritual, it just can't be beat. A warm mug of tea is like a hug in a cup! Explore different flavors and blends with your kids, and learn if they like honey or sugar, milk or cream. To take it up a notch, ask a question of the day to stimulate thoughtful (or hilarious) conversations over your cuppas.
Stretch Your Body with Free Yoga on YouTube
One of the most beneficial self-care and mindfulness activities for kids is yoga — stretching, breathing, and being still can help create a lighter frame of mind and increase relaxation. Fortunately, there are countless ways to learn stretching moves for all skill levels on YouTube. We recommend Yoga for Teens over at Yoga with Adrian, but there are tons of instructors and styles available at no cost.
Get to Puzzling Once a Day
Spending a long day paying attention in school followed by tons of homework can turn any kid into a near-zombie. We recommend a daily puzzle to keep those growing minds sharp and thinking outside the box. Find something that your kids like, whether it's a sudoku, a crossword, KenKen, or even jigsaw puzzles — anything that gets them focusing intensely for a few minutes on problem-solving.
Become Passionate About Daily Walks
We know — this may seem like a hard sell, and that you're already anticipating choruses of "BUT WALKING IS BOOOORING!" but hear us out. Getting your kids into walking serves three very important functions. It gives them a chance to get some much-needed physical exercise, it enables them to bask in (hopefully) a little sunshine and fresh air, and it helps them create a sense of community. The more frequently and consistently you walk around where you live, the more you'll learn about your neighbors. And even he rhythms of daily life — like that the local friendly golden retriever always gets her nightly walk at 5:30 p.m.
Designate a Weekly "Battle of the Generations" Movie Night
Grab your remote, pull up Disney+ on the family TV, make some buttery popcorn, and break out the blankets! Pick a dedicated night of the week that's just for this themed movie night and try to stick to a regular schedule. Make it something the whole family looks forward to. Alternate watching movies your kids love (Lego Batman, Secret Life of Pets 2) and movies that you loved when you were their age (Honey, I Shrunk the Kids and E.T. the Extra-Terrestrial).
Schedule Time for Pet Bonding
Pets are great stress relievers and can always be counted on to bring a smile and a laugh. Make sure your children take a few minutes — or more! — each day to play with their four-legged friends. Also, long walks are beneficial for both kids and dogs. And if your family doesn't have a pet because of allergies or another reason? Head to YouTube — videos of puppies going down slides are 100% hypoallergenic!
Self Care Ideas Can Come From Anywhere
At the end of the day, self care is about empowering your kids to engage in a little peace and relaxation. There are a million ways for teens and tweens to take care of themselves with a few simple, daily activities. If nothing on this list appeals to them, start a conversation! Self care ideas can be super personal and specific. Finding what works is just part of the journey. Plus, starting a comforting routine can not only help them refresh their minds and souls. It can also help you bond as you learn more about your kids and the way they make sense of the world. Time to put the kettle on!