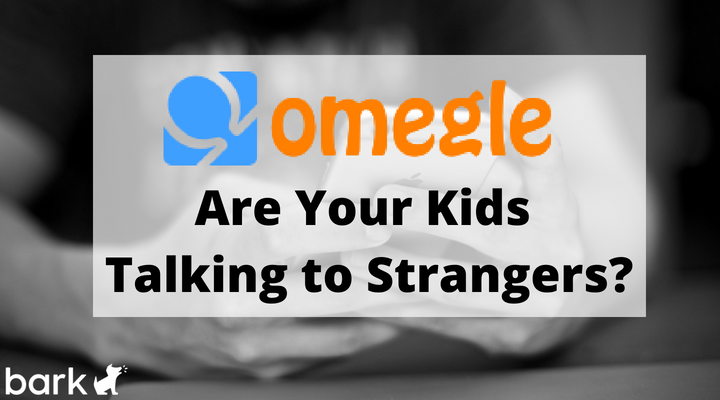 Is Omegle Safe For Kids? Monitoring Omegle
Is Omegle safe? As a parent, you probably teach your kids about not talking to strangers. When an app or website exists solely for the purpose of meeting and chatting with strangers, that should probably be your first red flag. Omegle monitoring is necessary if you're concerned about your kids talking to strangers online.
Is Omegle Safe? Chatting With Random Strangers
Omegle was created precisely for people to "talk to strangers," and even boasts as much on its website. The app connects users with a random stranger for text, voice or even video chatting after answering a few questions about topics of interest. This might sound like fun to a child, but obvious risks abound in chatting online with someone unknown.
Potentially Explicit Content with No Enforced Age Restrictions
The site does offer the option to enter monitored chats which filter out explicit content. However, there's nothing stopping a user from entering an unmonitored chat. When you enter an unmonitored chat, you get a warning. It states, "Because this section is unmonitored, you are more likely to encounter sexual behavior." The app then prompts the user to confirm that they are over 18 before continuing. Users are technically required to be over 13 and have parental permission to use Omegle if they're under 18. In reality, no safeguards prevent anyone from sidestepping this requirement.
A Predator's Playground
Once connected in a chat, users are only identified as "You" and "Stranger." However, the stranger can then ask for personal information or share explicit messages. Even Omegle notes that "predators have been known to use Omegle." Certainly the site is the kind of app where online predators are likely to exist. There is a pretense of anonymity and a lack of enforced age restrictions. Unrestricted, kids using Omegle are likely to be exposed to inappropriate content. They could also easily open themselves to potentially harmful situations.
Not Private
Conversations and videos shared with a random stranger may seem like a secret, but on Omegle, they are not necessarily private. At the close of a session, the app gives users the option to save the log. They can even share a link which allows the entire conversation to be publicly distributed. Omegle is available as an app and a website, and parents are probably going to want to keep this one on the restricted list.
Omegle Monitoring
Monitoring your children's internet and app usage can be time-consuming and challenging to navigate, but Bark can help! We know just how difficult it can be to keep up with each and everything our children do. What starts out as a simple way to connect with those who share interests can turn into something risky. Our service monitors over 20 social media networks, emails, and texts and alerts you to any potential safety concerns.
So is Omegle safe for kids? The internet has done a lot to make our lives easier, but there are also many ways that it has made things more dangerous. Bark's monitoring services can help you keep your kids safer online.