What is Omegle? The Random Video Chatting Site, Explained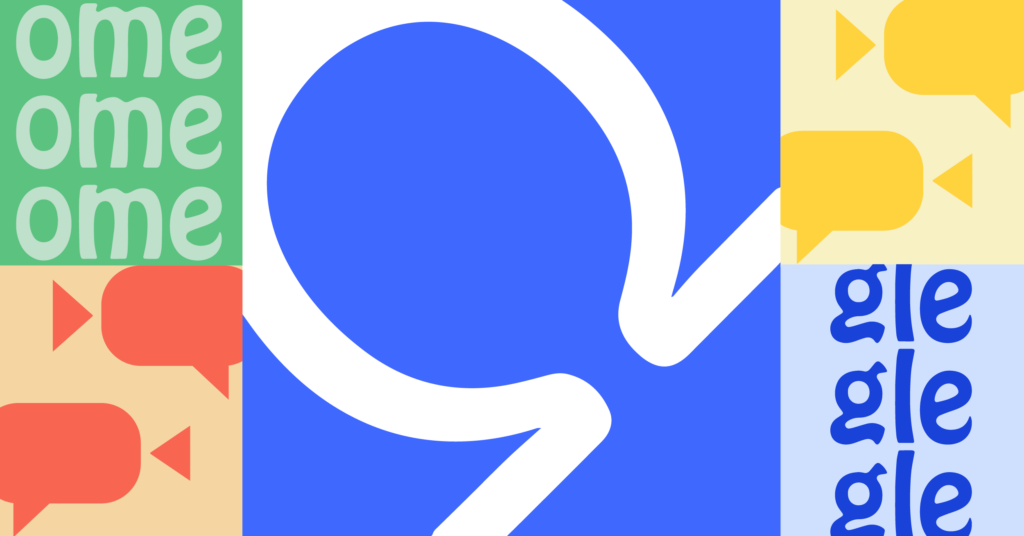 **This blog post was updated on April 17, 2023.**
As a parent, you may know your kids are constantly trying out new apps and learning about the latest online trends from friends and social media. Chances are you've probably heard about this one and are wondering "Just what is Omegle?" Omegle is actually not even an app — it's a remarkably simple website where people go to meet face-to-face with strangers via video chat. If your parenting safety senses just started tingling, your feelings are correct! Remember the early '10s Chatroulette? Omegle is similar, and it's just as risky. In this blog post, we'll break down everything you need to know about the Omegle site and the potential dangers it presents to kids.
What is Omegle?
Omegle is an anonymous video chatting platform that pairs you with a complete stranger somewhere in the world. (It also features a text-only chat function that seems to be less popular than video chatting.) Omegle has been around since 2009, and when you take a look at the homepage, it's reminiscent of old-school AOL or '90s websites. It's text-heavy and features many buttons. Along with the buttons, are caveats about the platform (and there are a lot of them!). Some of the upfront warnings with Omegle include:
You must be 18 or older to use Omegle.

Omegle video chats are moderated, but no moderation is perfect.

Users are solely responsible for their behavior while using Omegle.
Users can pick from several different ways to video chat according to the increasingly explicit levels of inappropriate content they're willing to encounter. Once you select an option, you're then taken directly to another screen that features live video of you and a stranger. The three ways you can video chat on Omegle include:
Adult
If you click "Adult," you are taken to "Camegle" — which is referred to as a third-party site where Omegle is not liable for any of its content. Before you can create an account, there is a warning that says "This site contains sexually explicit material" and you have to click a button to confirm you are 18+. In other words, this is pretty much guaranteed to have nudity, porn, or explicit sexual content. These can expose users to live sexual acts.
Unmoderated
If you select "Unmoderated," there is another pop-up warning that repeats Omegle's 18+ policy. Though it does not specifically state the type of content you can encounter with this option, unmoderated means you will likely be exposed to sexual content and other inappropriate behavior.
Video
This option isn't labeled as "Moderated" and it's not intuitive that this is the least dangerous way to use the platform. It's important to note that while it's "moderated," inappropriate things can still occur while chatting.
Is Omegle Safe?
Children have been known to go on Omegle in groups, looking for excitement during a sleepover much like our generation did with crank calling or AOL chat rooms. Omegle isn't just innocent fun, however. It presents a whole host of dangers that could affect children in serious ways.
Extreme Sexual Content
In researching this post, I actually took the plunge and tried Omegle. The very first stranger I matched with was using their camera to display animated pornography featuring extremely explicit images of a naked woman. Kids can be exposed to content like this as well as real-life nudity and sexual acts. They may also be asked to undress or engage in sexual activity in return.
Grooming
People of all ages can be paired up on Omegle, and as the company declares on its homepage "Predators have been known to use Omegle." These predators can begin cultivating relationships with children. These can lead to conversations through text or email. This then opens the door to further abuse and even plans to meet-up in real life.
Screen Recording & Chat Saving
Predators or pedophiles can also save their interactions with children. Kids may think their videos and text chats stay private and anonymous. Unfortunately, predators can easily screen record and watch the footage whenever they like — or share it with others.
Scamming
Apart from the dangers of sexual content, Omegle presents a prime opportunity for children to be taken advantage of. Scam artists may be able to win a child's trust. They can then convince them to reveal their passwords, parent's credit card information, or even personal things like addresses and school names.
How to Block Omegle Using Bark
From your

dashboard

, find your child's profile.

Select

Settings

.

Choose

Parental controls

.

Review the rule sets you've scheduled.

Scroll down until you see

Screen time rule sets

and select the

rule set currently applied.

Toggle

Omegle

to

Blocked

. While you're on this page, you can also make sure

Sexual Content

is also toggled off.

Repeat these steps for any other screen time rule sets you've scheduled.

You're all set!
Why Omegle is Popular Right Now
The platform has also become the go-to place for younger social media influencers to meet with their fans. Part of the surge in Omegle's popularity stems from people sharing their experiences on the platform to TikTok — whether cringey, scary, or hilarious. Apart from the rampant inappropriate content we've discussed above, there are the occasional wholesome interactions on Omegle. These can include people sharing their pets or favorite cosplay to make a stranger smile. But there are definitely safer places to get cute content online that don't put kids at such a high risk of inappropriate content.
So, what is Omegle? In our opinion, it's a very risky website that puts kids in a lot of danger of encountering sexual content and/or potential predators — something the makers of Omegle state upfront and directly on their homepage! If you do decide to let your kids experiment with Omegle, we recommend the moderated option along with parental supervision. You could use it as a chance to start some hard but important conversations about online safety, something every kid needs to be aware of as they grow up using technology.
About Bark
Bark is a comprehensive online safety solution that empowers families to monitor content, manage screen time, and filter websites to help protect their kids online. Our mission is to give parents and guardians the tools they need to raise kids in the digital age.