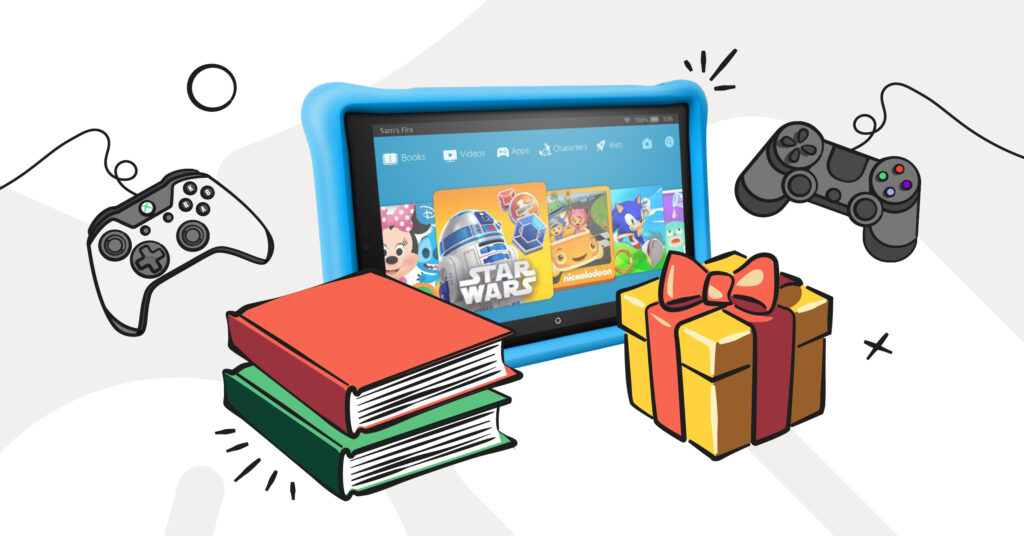 This holiday season, we know you're itching to find the absolute most perfect present for the kids in your life. Here at Bark, we're a team composed of families, so we understand just how confusing it can be to compare all of the tech specs for the latest gadgets, know which consoles support which video games, and find out which books are kid-friendly bestsellers.
To help you out on your search for the perfect gifts for teens and tweens, we've created this ultimate holiday buyer's guide. Because the less time you spend scouring the internet and shopping from store to store, the more time you'll have for mugs of piping hot cocoa, cozy movie marathons, and some quality holiday bonding time.
Gifts for Teens and Tweens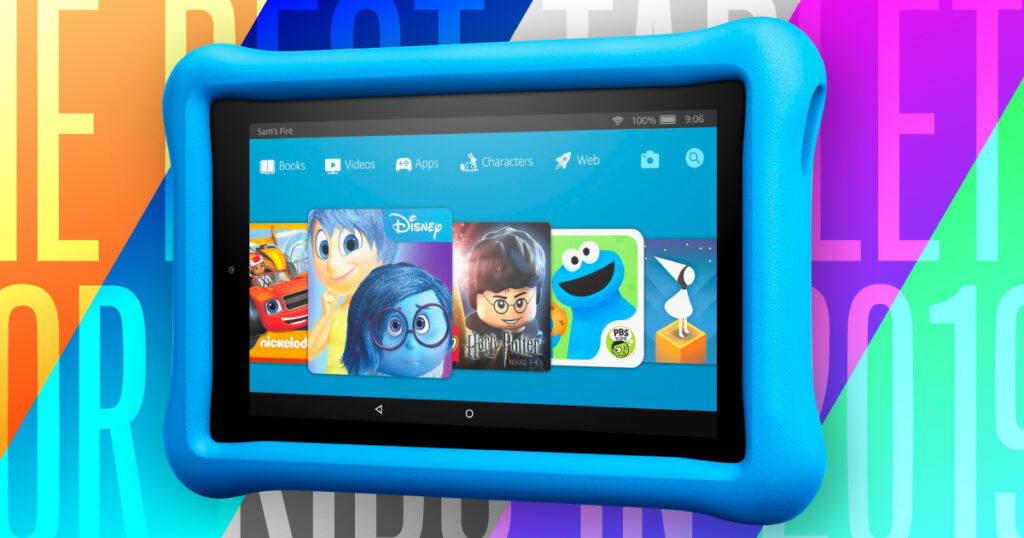 The Best Tablets for Kids
Whether your kids are just learning to read or already taking algebra, tablets provide countless learning opportunities. They're also just plain fun, allowing kids to chat with friends or watch their favorite YouTube videos. We ranked our top five in terms of durability, price, and functionality.
Books Teens and Tweens Will Love
Nothing beats a good old-fashioned book, whether it's a dog-eared paperback or an e-book instantly downloaded to a Kindle. This list has something that's sure to satisfy even the pickiest readers, from immersive graphic novels to the latest in adventure fantasy.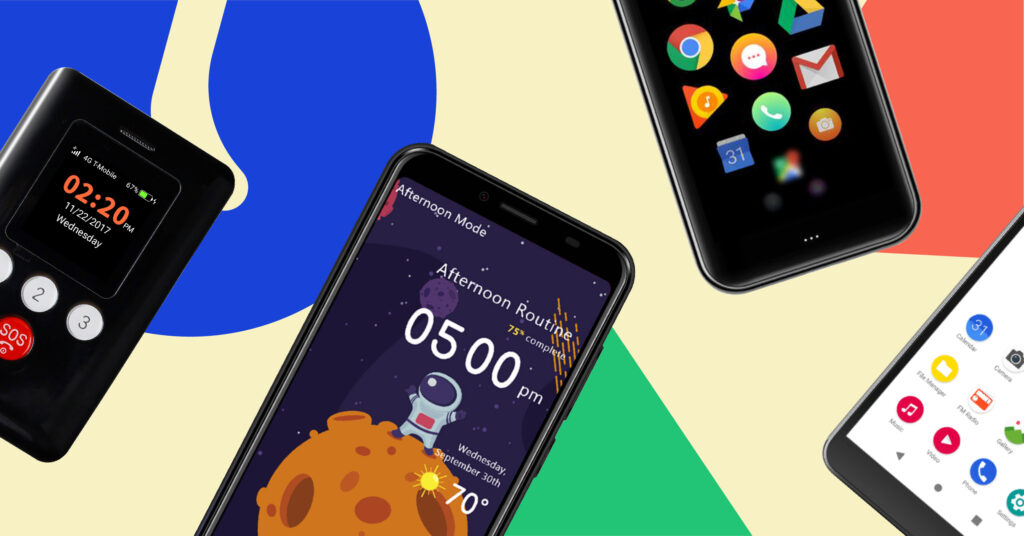 Starter Phones for Families
Think of these starter phones kind of like bikes with training wheels. They give your child a way to talk and text to you while apart, while also limiting their exposure to the internet, strangers, and other digital dangers. We've rounded up the best options that provide everything you'll need to help give your kid the safest start to their phone journey.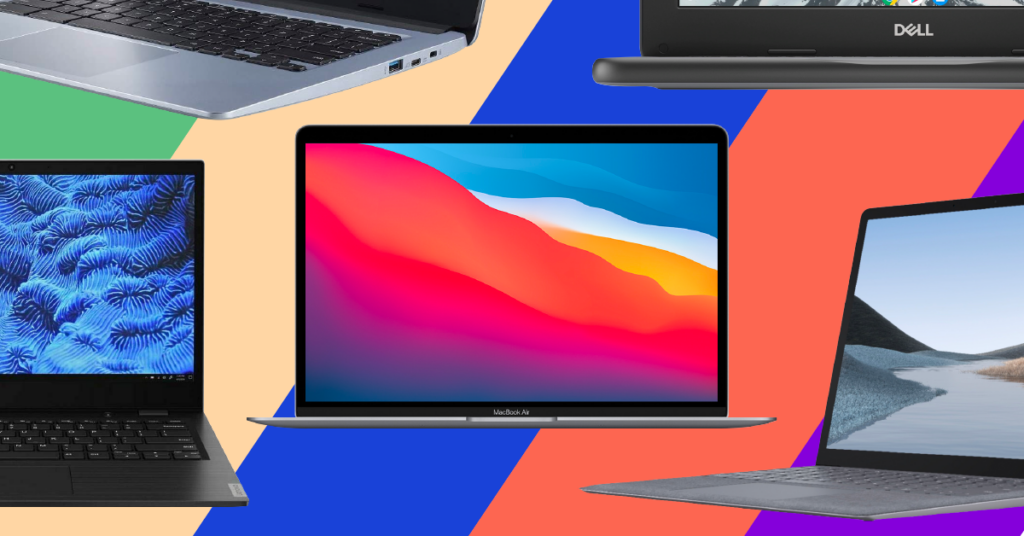 2021's Best Laptops
Laptops are important for school, gaming, communication, creative activities, and so much more. Because of this, they make great gifts for teens. From MacBooks to Chromebooks, we picked five choices ranging in size, style, and price to help you find the perfect laptop for your kid.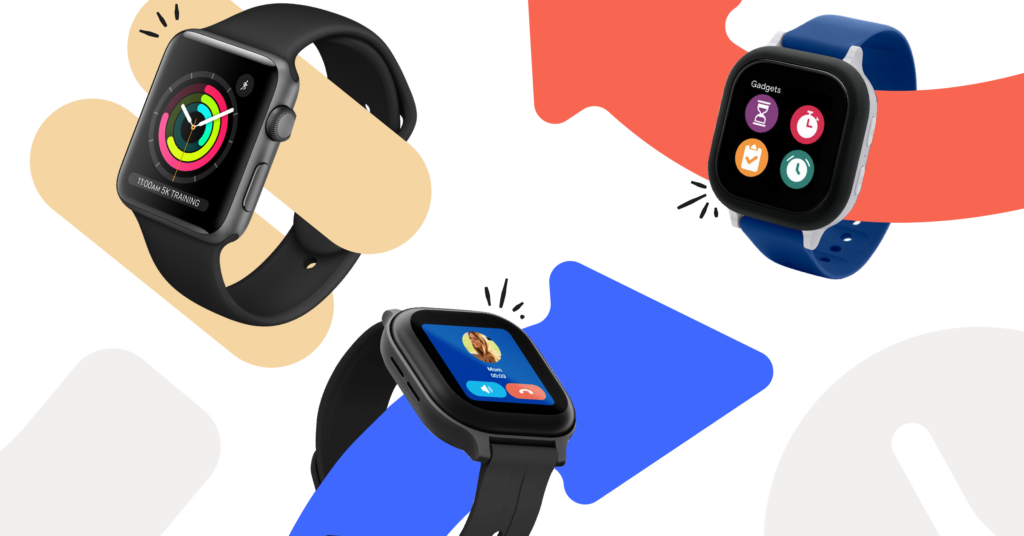 3 Smartwatches for Younger Kids
If you're thinking about giving your child a little more independence — but aren't quite ready for a phone — a smartwatch is a great option. We found the best devices that have no internet access, limited texting/calling ability, and GPS tracking.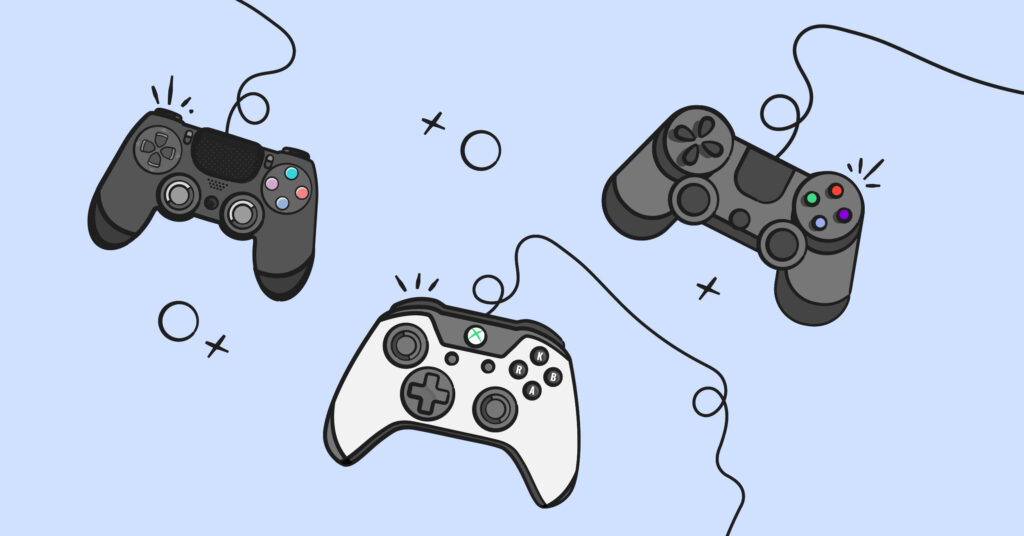 Video Games Kids Love
Some of the best gifts for teens are video games — they provide countless hours of entertainment, exploration, and even a little friendly competition. We've researched the most fun and most kid-friendly titles that are sure to make a splash in your household.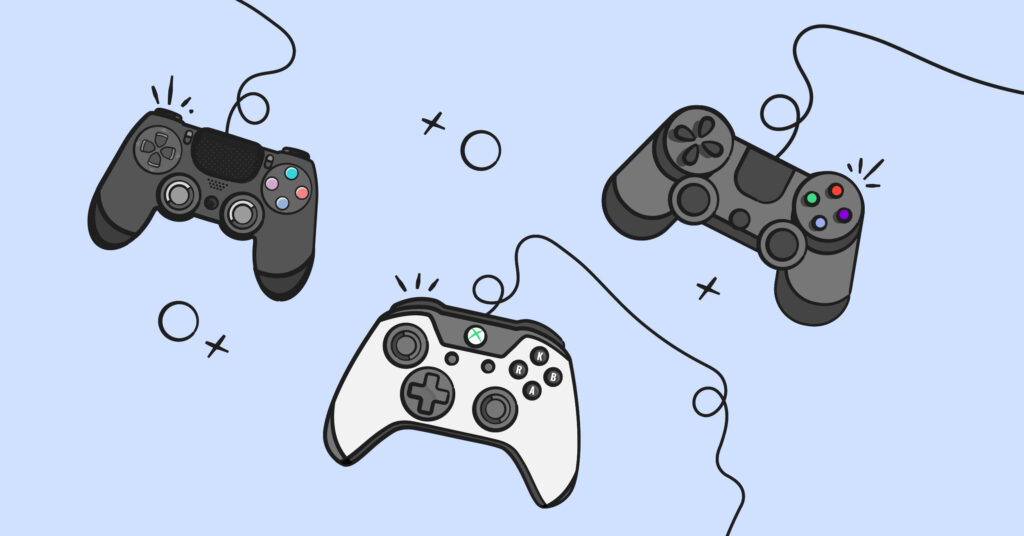 Has your child graduated past the Minecraft and Roblox stage of gaming? If so, you're probably looking for some video games for kids that aren't too violent or inappropriate. Whether they're into edge-of-their-seat space adventures, action-packed racing, or the gentle explorations of open-world games, there's something for every taste on this list. Some are even two-player games, so we recommend popping a huge bowl of popcorn, grabbing a blanket, and doing a little virtual bonding with your kid as you face off on the couch. 
The Best Video Games for Kids
1. Mario Kart 8 Deluxe
Nintendo Switch
Generations of kids have been trying to out-zoom each other in the fast-paced tracks of Mario Kart on every Nintendo platform since 1992. Mario Kart 8 Deluxe, released in 2017, is the latest edition and has become the Switch's best-selling game ever. It's got the usual cast of characters along with updated, high-octane features like antigravity tracks, brand-new battle modes, and more.
2. Untitled Goose Game
PS4 / Xbox One / PC / Nintendo Switch
This game is about as wacky as it sounds. Your character: a horrible goose. Your job: to cause mischief for the quaint villagers in your lovely little town by being annoying, hiding things, and doing other ridiculous tasks. Experienced gamers and newbies alike will find this game a ton of fun as you honk, bother, and bite your way around town.
3. Rocket League
PS4 / Xbox One / PC / Nintendo Switch
Imagine a soccer stadium. Now, imagine the players are all super-fast, rocket-powered cars and the ball is bigger than a tank. Your mission? To use your car to knock the ball into the opponent's goal. It's a wild ride, and definitely harder than it sounds. Rocket League is incredibly popular, and there are even professional esports leagues built around it.
4. Overcooked 2
PS4 / Xbox One / PC / Nintendo Switch
Overcooked 2 is a chaotic co-op video game for one to four players. In it, you work together to cook sushi, burgers, and more while navigating complicated kitchens and responding to hungry customers. When the pressure's on, you'll be shouting "On your left!" and "Chop those onions faster!" like a seasoned chef in a fancy Parisian kitchen.
5. Animal Crossing: New Horizons
Nintendo Switch
If you remember the first few months of the pandemic in 2020, you probably recall hearing about Animal Crossing. This low-stress game provides kids with an escapist dreamland that's at once comforting, relaxing, and heartwarming. Whether it's picking fruit, listening to the waves lapping on the shore, or wishing on a shooting star, the game provides moments of peace and little bursts of connection.
6. Zelda: Breath of the Wild
Nintendo Switch
It may be hard to believe, but this is the 19th installment in the Zelda franchise — and quite possibly the most ambitious yet. The gorgeous game is completely open-world, which means that players can spend hundreds of hours exploring, fighting, talking, and just generally enjoying the majestic kingdom of Hyrule. Our favorite part? Cooking is actually a huge part of the gameplay as you concoct recipes to restore health, gain strength, and more. 
7. Ratchet & Clank: Rift Apart
PS5
The latest entry in the Ratchet & Clank franchise sees our loveable space heroes adventuring across the galaxy by rifting through dimensions, which opens up all kinds of new abilities and locations. This sci-fi adventure is loads of fun with a heartwarming, emotional core that will keep you playing.
8. Just Dance 2022
PS4 / PS5 / Xbox One / PC / Nintendo Switch
If your kids love to boogie, Just Dance 2022 will help them shake their groove things while burning off a little excess energy. Players choose a song from some of today's biggest hits (think Dua Lipa, Billie Eilish, and Olivia Rodrigo) and then try to keep up with the hip, on-screen choreography. The more precise you are, the more points you get! You can use motion controllers or a free smartphone app that will rank your performance.
9. Splatoon 2
Nintendo Switch
Looking for one of the less violent first-person shooter video games for kids? Splatoon 2 is a great option that provides the fun of action games with a kid-friendly twist: it's all about ink instead of bullets! You run around trying to cover your enemies — and the environment — with brightly colored paint while avoiding being splattered yourself.
10. Kena: Bridge of Spirits
PS4 / PS5 / PC
A breathtaking adventure game with mind-blowing graphics, this game follows Kena, a young spirit guide who's responsible for helping recently passed-away people cross the bridge to the afterlife. While that sounds pretty heavy, the game is actually pretty fun and exciting, and it consists of a lot of monster-fighting and exploring beautiful environments.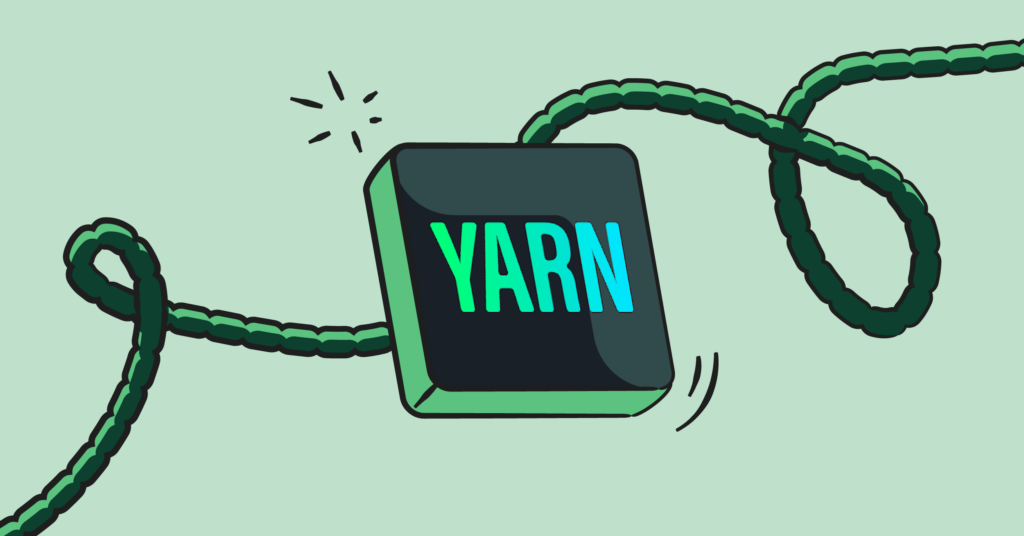 If a friend has ever handed you their phone so you could read a dramatic text thread, you probably know how interesting it can be — and how someone can tell an engaging story through just speech bubbles. This concept is at the heart of the Yarn app. It's storytelling through fictional text messages (along with some other multimedia content like videos and audio clips) that usually veers towards really inappropriate. It's similar to fan fiction, which is incredibly popular among kids today. If the idea of reading made-up text conversations confuses you, not to worry! We'll explain everything you need to know about this definitely-not-for-kids app.
What Is the Yarn App?
The Yarn app is available for iOS and Android devices with a subscription-based model. After a free 7-day trial, there are many different pricing options, ranging from $2.99/week up to $99/year. When you first open the app, it asks you a pointed question: Do you want to see steamy stories or scary stories? These two types of content are the bread-and-butter of the platform, but it spans quite a lot across several different formats, including:
Text messages
Videos
Choose your own adventure text threads
Audio stories
Fake social media accounts like TikTok and Instagram
How Does it Work?
From the main page of the app you can sort content by subject, including popular featured stories, shorts, Riverdale-inspired content (a popular TV show) as well as categories like "love," "steamy," and more.
Some of the titles of specific content include "Send Nudes?," "He's Watching Me," "Serial Slasher," and "Sexting 101." For the text message stories — which make up the bulk of the app — you simply click on a title and are taken to a fake texting screen. A message will appear, and then to see the next one, you tap the screen. As you keep tapping, the messages keep coming in a quick flow, enabling you to "read" an entire story.
For the other types of content, they're pretty much what they sound like. You can watch short videos on a variety of topics. Sometimes, they're even in the form of TikToks. You can listen to audio clips kind of like an audiobook or podcast.
The Appeal of Stories Told in Text Message
When you think about how much of our digital lives is spent chatting with others online, it makes a little more sense that a text message story would appeal to young people. A common trope in literature is the epistolary novel, which just means a book told in the form of letters sent and received between characters. For our day and age, a story told in text messages is the same idea.
Another appeal of the Yarn app lies in curiosity. The app markets itself with the tagline "Ever wanted to snoop through people's conversations and not feel guilty for it?" With Yarn, you can pretend you're reading someone else's messages. And not just boring location updates — they're super scary or full of sexual language.
Dangers to Watch Out For
The makers of the app have rated Yarn 17+, which means that it's chock-full of all kinds of inappropriate content. The two primary forms of content are explicit sexuality and scary violence. The sexual content includes very graphic descriptions of sexting and nudity as well as racy photos and videos — it's kind of like romance novels for the digital age. It's normal for kids to have an interest in sexuality as they age, but the Yarn app may not be the best idea for them to explore. We recommend talking to your kid about what they've heard about this platform, along with how it's made for adults because of all the explicit content on it.
If you'd like to block the app altogether, you can do so using Bark's blocking tools.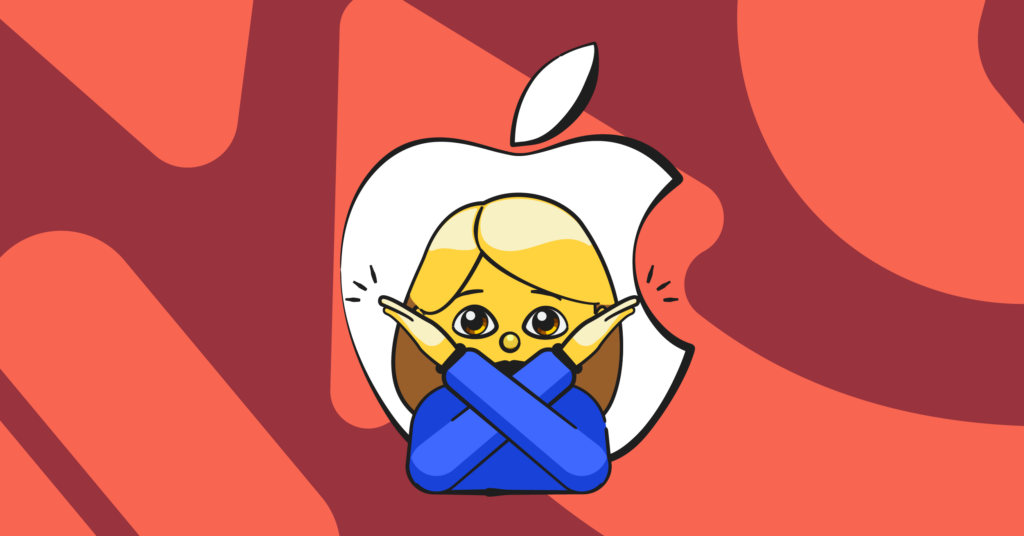 Want to help protect your child from inappropriate or distracting content while they're online? Whether you're worried about porn, gaming sites, or streaming services like Netflix and Hulu, we've got you covered. We've researched the best and easiest ways to show you how to block a website on iPhone devices with three different apps: Apple Screen Time, Bark, and BlockSite.
How to Block a Website on iPhone using Apple Screen Time
On your kid's iOS device, open up Settings.
Scroll down until you find Screen Time and tap it.
Then, tap Content and Privacy Restrictions.
After that, tap Content Restrictions.
Next, tap Web Content. On this screen, you can choose to limit adult websites or you can lock everything down, and allow only a few websites you manually enter in.
At the bottom, there's another option. Here, you can block individual websites by tapping "Add website" under "NEVER ALLOW." This is where you type in the specific sites you want to block, like Fortnite.com, for example. If you don't necessarily know every name of every potentially harmful site, check the next section! We recommend doing these steps from your own phone with Family Sharing enabled so your child can't change the settings once you're done.
How to Block Websites Using Bark
Bark is your best option if you'd like to be able to block any website and tons of different categories of content — like adult websites, gaming, social media, and much more. That means you don't have to know all of the potentially worrisome sites by name!
If you're a Bark user, head to your dashboard and find your child's profile. If you aren't yet, no worries! Head to bark.us and sign up for a free, one-week trial.
From your dashboard, select Settings and then Parental Controls.
Here, you can review the rule sets you've scheduled.
Scroll down until you see Screen time rule sets and select the rule set currently applied.
Toggle the app or site to Blocked. You can block entire categories of sites or individual URLs.
Repeat these steps for any other screen time rule sets you've scheduled.
How to Block Websites Using BlockSite
BlockSite is a free app available for download in the App Store that lets you filter websites on your kid's device. Here's how you block a website on iPhone devices with it:
Start by heading to the App Store.
Download BlockSite and open it when it's installed.
When it asks you to enable the VPN, do so. (A VPN is the technical part of what will let you block sites with the app.)
Next, tap the + in the lower right corner. Type in the website address you'd like to block. A list will appear in the search results below.
Find what you're looking for and tap the +. It will change into a checkmark. Repeat with any other websites you'd like to block, then click "Done" when you're finished.