If you've heard about sextortion, you know that it's a potentially devastating crime that can have lifelong repercussions on a family. And if you've experienced it firsthand, you're probably scared, frustrated, and angry. In this blog post, we'll give you some resources to better understand what it is, along with links to the laws of different states that may address it.
What Is Sextortion?
Sextortion is a combination of the words "sex" and "extortion" — extortion is using threats or force to coerce someone into doing something. In the case of sextortion, a person is threatened that their nude photos will be released unless they:
Provide money or valuables
Give more sexual photos
Perform sexual acts
The bad actor may have gotten a person's nude photos with permission or without, in the case of a hacked phone or computer. Individuals can feel immense shame in cases of sextortion, afraid that their family will see the photos and judge them.
Boys Can Be Especially at Risk
While anyone of any age can become a victim of sextortion, there's been a recent trend of boys being targeted. In these cases, boys are contacted by what they think are young girls. In reality, it's scammers hoping to extort money or photos from them after requesting and receiving nude photos from the boys. The results of these schemes have been truly devastating. According to the FBI, more than a dozen boys died by suicide after becoming sextortion victims.
What to Do If You Encounter Sextortion
Thorn has provided a helpful infographic with what to do if you encounter sextortion. Here are a few of the tips:
Know that you've done nothing wrong
Stop responding to the blackmailer and block them. There's no guarantee that if you comply with their requests they'll stop. They're the ones engaging in crime — even if you've sent photos or videos willingly before.
Get support
Text "THORN" to 741741 to speak with a trained counselor who can help you make sense of the situation, validate your concerns, and provide you with options;
Report it
Tech companies can help you remove images and videos from the internet. This removal guide provides details on how to get started. When you state that you're under 18, companies can take more aggressive actions since you're underage.
Save all the evidence
Keep a record of all your interactions — take screenshots, download and save photos and videos, and anything else that helps paint a picture of what's been happening.
How States Prosecute Sextortion
Some states, recognizing how dangerous and devastating sextortion can be to people, have passed laws addressing sextortion specifically. Other states that don't have specific laws governing it may use traditional extortion or blackmail statutes to nab perpetrators, in addition to child abuse sexual material charges if the victim is underage.
Need Help Preventing Sextortion?
Bark's advanced content monitoring scans your child's photos, videos, text messages, and social media accounts for signs of potential dangers — including sextortion. If your child is exchanging sexual content or receiving threats, you can get an alert so you can check in and make sure everything's okay.
State-by-State Sextortion Laws
The following links do not constitute legal advice of any kid. They serve as a starting point to guide families to specific sextortion laws where applicable and to traditional extortion, coercion, or other possible statutes in states that don't have specific sextortion laws. If you have questions about possible sextortion, contact a licensed attorney in your state of residence.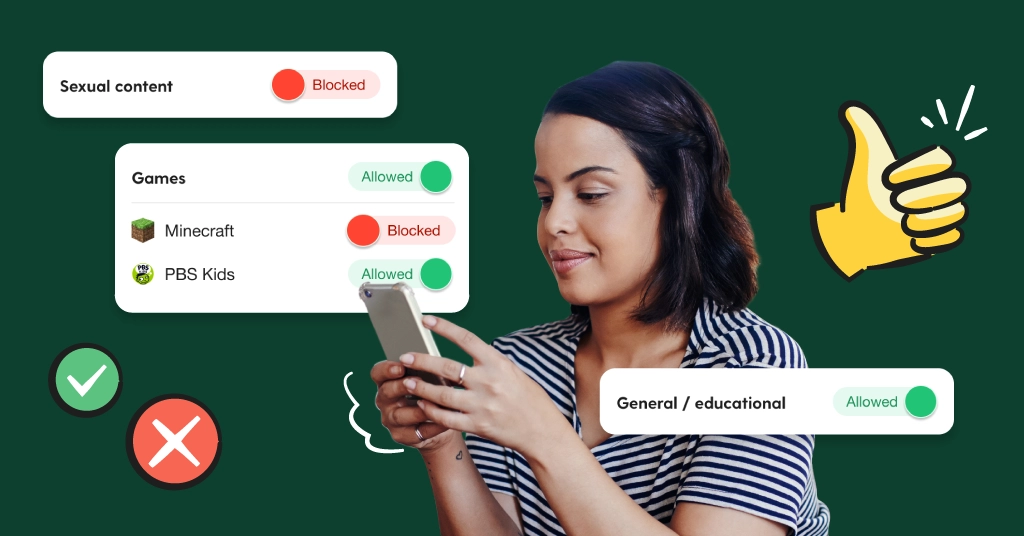 Being a parent usually means you have to wear tons of different hats — parent, cook, therapist, Uber driver, tutor. But nowadays, you can add full-time IT specialists to the list. With all of the tech that kids get their hands on, parents now have the task of not only learning how these devices work but also how to use parental controls to keep their kids safe.
One parental control that is a must-have in many households is web filtering, or the ability to block access to websites and apps. It seems simple enough, but how does it actually work? Knowing some of the basics can give parents some peace of mind about what exactly their kids can (or can't) access and how Bark can be a vital tool when it comes to keeping them safe online.
How Web Filtering Works
If you think of the internet as a physical place, then each site you go to is like a specific location, like a house, building, etc. Each of these places has an address, just like in the real world. The address is the URL, like "www.facebook.com."
Web filtering will intercept the internet connection for the specific "address" or URL in order to block access to that location. It's sort of like how you have to call the power company to turn on the electricity for your home when you first move in or have them turn it off when you move out. So web filtering services, like Bark, will either "turn on" or "turn off" the internet going to the specific URL. Sites you don't block will stay open!
Web Filtering: The Two-Way Street
Web filtering can get you a long way in terms of limiting what sites your child can visit, but unfortunately, no third-party web filtering service can filter content within the site. If we go back to the house analogy, you can filter which houses your child can and can't go into, but you can't filter which rooms they enter. And some websites have "rooms" that should definitely only be for adults.
In an ideal world, web filtering would be a two-way street. Popular apps like TikTok, YouTube, Instagram, and Snapchat, would provide adequate web filtering within the platform to keep kids from accessing inappropriate content. Sadly, this is not always the case. If you choose to allow Instagram, it's binary: all content or no content. That's how kids can still view inappropriate things.
Another example is streaming apps. Tons of kids are on these apps, and yet almost all of the popular music platforms have porn content easily accessible. Some of these apps have an explicit content filter, but when our team tested these filters, we found them to be inconsistent or inaccurate. Parental control tools like Bark try their best, but these apps seem to not be too concerned with what's out there, unfortunately.
What Bark Can Filter
Bark offers robust and reliable web filtering that parents can rely on. Here are just a few things Bark's web filtering can do:
Block apps and sites (like Snapchat)
Set rules for blocking or allowing whole categories of apps and sites (like sexual content or all streaming sites)
Provide exceptions within categories (like blocking all gaming sites but allowing only Roblox)
Schedule when your kids can access particular apps and sites
Turn off the internet when needed (while still allowing texts and calls)
Lock on SafeSearch on Google, Bing, DuckDuckGo, and YouTube
Tons of families have depended on Bark's filtering to keep their kids safe. When a kid tries to access something that Bark has blocked, they'll likely see the app or site trying to load or say something like "This site can't be reached." This means our web filtering is doing its job.
Families can also use the Bark Home to apply Bark's web filtering controls to all of their home devices. This includes phones, tablets, computers, gaming consoles, smart TVs, smart assistants, and more!
What Bark Offers That No One Else Does
And when it comes to content within sites and apps, we got that covered, too. We offer powerful, machine-learning content monitoring that scans your child's device for texts, emails, and 30+ platforms. If your child does encounter something inappropriate, like sexual content on a music app or extreme violence in a YouTube video, you can be sent an alert. This way, you can be there in those moments when your child needs you most. If you're interested in seeing how Bark can help your family, you can get started with a free, 7-day trial today.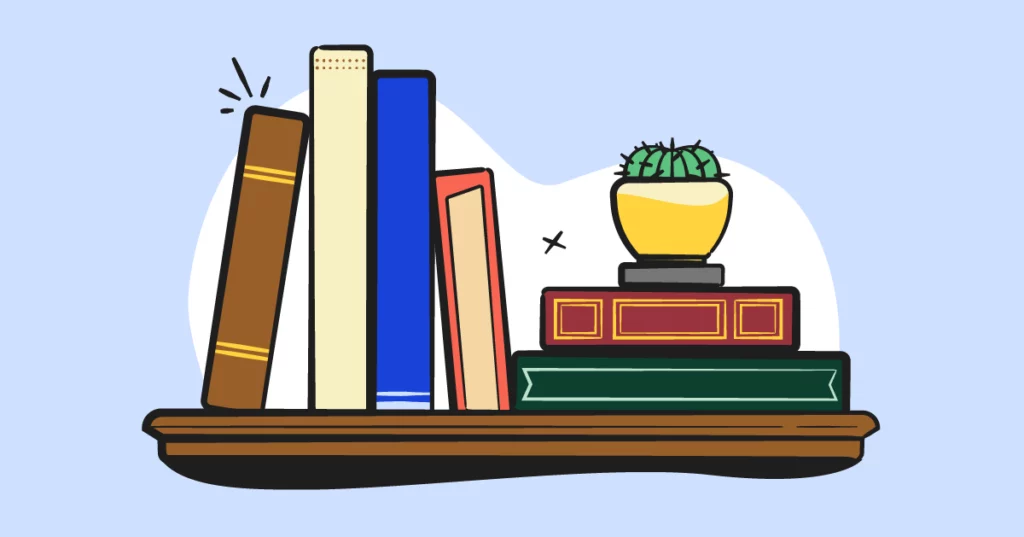 No matter how inundated we are with social media, video games, and TV shows, nothing will replace curling up with a good book. Sadly, the percentage of kids who read for fun has decreased in recent years. But it's certainly not for a lack of good books! We hand-picked a list of excellent books for teens that will really capture their attention. It's a wide-ranging list, including fantasy, non-fiction, history, romance, and more.
Salt to the Sea by Ruta Sepetys
Ruta Sepetys is a beloved historical fiction author whose writing explores the would-be-forgotten tales of people who lived through some of the most memorable events in history. In this novel, readers are transported to World World II. Specifically, the book takes place leading up to the sinking of the Wilhelm Gustloff, a German ship evacuating civilians and wounded soldiers. There are four main characters, all unrelated to each other and yet share the same fate of being on this ship. The story explores their lives and the hardships they faced that led them to this tragedy. For any teen who's a history buff, this should surely be their reading list.
Family Style: Memories of an American from Vietnam by Thien Pham
Memoirs are a fantastic way to get kids interested in history and the different cultures around them. And this memoir in particular has a special flavor to it. The author, Thien Pham, tells his story of fleeing Vietnam and ending up in California through his experience of food. From his descriptions of salty salmon to crispy American potato chips, the reader gets a feel for how his family processed this huge culture shock.
Little Women by Louisa May Alcott
Who would've thought that a coming-of-age story that takes place in the Civil War era would still be popular among teens today? That's certainly what we see with Little Women. It's a story that follows four sisters and the all-too-relatable struggles of entering adulthood. The book explores family bonds, romantic relationships, and societal expectations in a way that teens will find approachable and captivating.
Harry Potter and the Sorcerer Stone by J.K. Rowling
There's hardly a book list for teens that won't feature this magical, seven-book series. Harry Potter and the Sorcerer's Stone follows Harry as he discovers a magical world that exists in plain sight. In fact, he learns that he is actually famous in this world he didn't even know existed. This book and the rest in the series follow his death-defying adventures as a young wizard, as well as the experiences of a teenager navigating friendships, school bullies, and lots of homework. 
The Kite Runner by Khaled Hosseini
The Kite Runner is a story about Amir who tells the story of his time growing up in Kabul, Afghanistan, when the Taliban was gaining power. In his childhood, Amir had a very close friendship with a servant's son named Hassan. As Afghanistan began to face trouble from the Taliban, Amir faced a decision that ultimately led to him betraying Hassan. The book follows Amir as he lives with the guilt of this decision until something happens that brings him the redemption and forgiveness he's hoped for. It's a deeply emotional story of personal reflection and the lasting impact our decisions can have.
The Summer I Turned Pretty by Jenny Han
A good high-school summer romance novel will always be a go-to for teens! This story follows Belly and her life-long crush on a childhood friend, Conrad. They've spent every summer at the beach with their families for as long as she could remember, but for the first time, she wonders if Conrad may reciprocate her feelings. Readers will certainly get lost in this easy-to-read, relatable teen drama.
The Giver by Lois Lowry
Dystopian novels are great ways to simultaneously escape into a good story while also considering philosophical themes that apply in real life. The Giver takes place in a society where all emotion and individuality are essentially outlawed — every step of one's life and development is structured by the leaders of this society. That is until the main character Jonas discovers the beauty of diversity and emotions and realizes the "utopia" he grew up in is far darker than he ever thought. This is also a series with four total books for teens to dive into!
Just Mercy by Bryan Stevenson
This nonfiction book is highly relevant to face the harsh and present realities of the American justice system. Bryan Stevenson is a defense attorney who has seen countless disheartening examples of men, women, and children being mistreated in the system. The book is full of eye-opening statistics and anecdotes that paint a clear and sometimes hard-to-swallow picture. But the real draw of the book is how Stevenson urges readers to not just see the numbers, but consider the real people experiencing these injustices. This is definitely a must-read for any young person with a huge heart.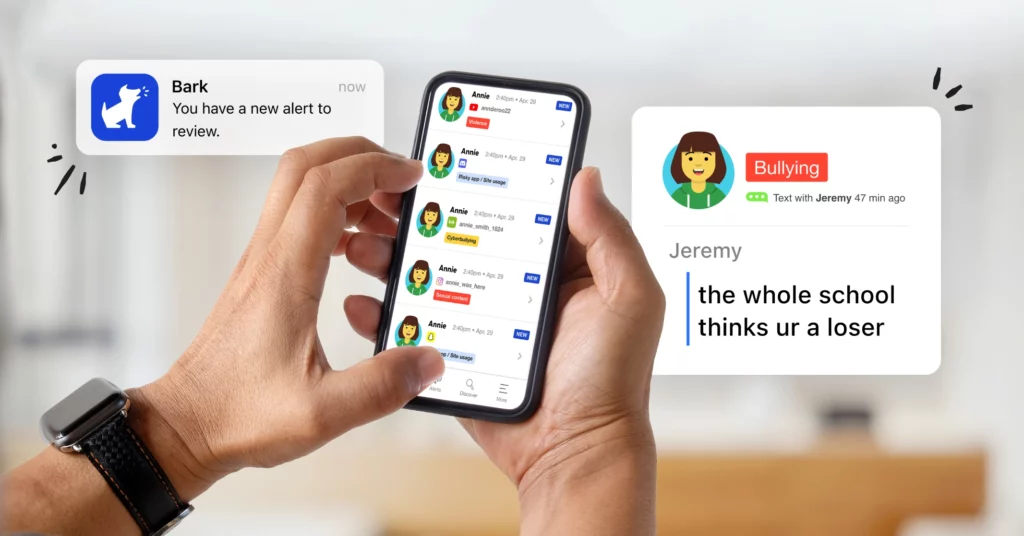 The term "monitoring" gets thrown around a lot these days when it comes to online safety. But what exactly does it mean? Well, it turns out that it depends on who you're talking to!
Here at Bark, our definition of monitoring refers to content monitoring, and it's how we help nearly 6 million children stay safe online and in real life. Our competitors often say they do it too, but it's not what you think. And spoiler alert: We do it best.
Only Bark actively scans your child's online activity for danger
Our content monitoring relies on advanced artificial intelligence. When Bark is hooked up to your child's accounts and devices, it continually scans and analyzes their messages, texts, emails, chats, photos, and social media posts for signs of danger.
This process is meant to mimic a parent's discerning gaze. For example, if you saw that your child was texting a friend about feeling depressed and wishing they weren't alive, an alert would go off in your mind and you'd immediately take action.
Bark does this for you — but quicker, more precisely, and with round-the-clock analysis. If something concerning is found, you'll get a timely alert so you can check in with your child and make sure everything is okay. Also, we don't give you complete access to everything on their phone, just potential issues you'd want to know about. This saves you time so you can focus on the most important things affecting your kid, and not a million harmless Fortnite memes.
How Content Monitoring Helps Keep Your Child Safe
Bark runs in the background of your child's device, scanning all of their online activities for issues like predators, sexual content, bullying, depression, suicidal ideation, and more. We can even alert you if your child downloads a risky app or creates a new social media account.
Our advanced technology is trained to focus not only on content, but also context. It can tell the difference between "If you're late to chemistry again, Ms. Jones will kill you" versus "I'm scared Tyler will bring a gun to school and kill someone."
And because language and communication in the digital age are constantly changing and evolving, Bark even keeps up with the latest teen slang and can translate what emojis really mean. This is huge because parents may take a look at their child's texts and see seemingly harmless things like the peach emoji or the plug emoji. In reality, these mean "butt" and "drug dealer," respectively. Quite a difference!
Bark's algorithm for identifying potential dangers in kidspeak has been training and building for 8 years, which means that nobody can come close to content scanning like we can.
What Other Companies Mean When They Use The Word "Monitor"
No other company on the market is currently doing exactly what Bark does when it comes to scanning activities for signs of danger. What they are doing, however, is using the term "monitor" to mean "report on" or "keep an eye on."
For example, if an app says it lets you "monitor phone usage," that probably means they'll send you a report at the end of the week with details about how your child spent time online. This could look like the total number of hours spent on Snapchat, Instagram, and maybe even which websites that were visited. But it's passive, and doesn't help you protect your child from threats.
Keep in mind that two of the biggest online safety apps do this absolutely for free — Apple Screen Time and Google Family link both track your activity and provide you with graphs and data about your online activity. But they do not send you critical alerts about your kid's online safety.
Why Bark Comes Out On Top
Only Bark gives you real, potentially life-changing information about your child's world. As a parent, staying tuned in to your kid's world and feelings is important to their physical and emotional well-being, and we give you the tools to help them learn about and thrive with the technology that they'll be using for the rest of their life.
With Bark, you can not only monitor content, you can also create custom screen time schedules for your child, block inappropriate websites and apps, and track their location with GPS 24/7.

We'd love for you to try Bark and see if it's a good fit for your family. Sign up today for your free, one-week trial. We also have the Bark Phone, a groundbreaking device that comes with Bark built-in along with a ton of other features like contact approvals, remote phone locking, and so much more.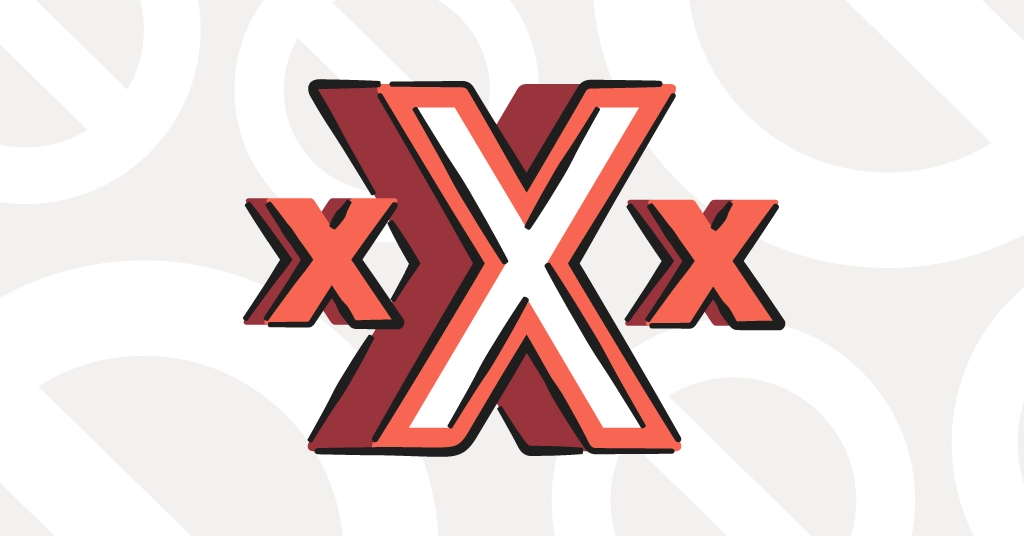 Odds are, your parents probably didn't have the porn talk with you when you were growing up. It was still consumed — some things dont change across generations — but it was much harder to get. You had to physically have access to a magazine or video tape.
Today, kids are given smartphones at younger and younger ages, and these devices have instant access to porn in countless different ways. And while sexual curiosity is completely normal, porn can be dangerous because of how it depicts sex and how it affects growing young minds.
5 Things Every Parent Needs to Hear About Porn
1. The average age kids view porn for the first time is much younger than you may realize
12 is the most common age kids view porn for the first time, according to this Common Sense Media report. But for another chunk of young people (15%) the first time can be 10 or younger — some as young as 6. This goes to show that porn is absolutely rampant on the internet, and that no child is immune from encountering it.
2. They will encounter it eventually — even if you block it on their phone and at home, and even if they're not looking for it
Will some kids go looking for porn? Yes, which is why blocking it at home through parental control apps is so important. But kids may also unintentionally encounter it through pop-up ads or innocently googling a phrase that may reveal inappropriate content. But perhaps even harder to acknowledge is that other kids are a driving factor in viewing porn — on the bus, after school, at sleepovers.
3. Girls are also watching porn
Many adults may think that porn is purely a problem with young men, and that couldn't be further from the truth. 57% of girls aged 14–18 have watched porn. Common reasons include curiosity, pressure to conform, and accidental discovery.
4. Some kids are addicted to porn already
Watching porn can become compulsive, and kids are especially vulnerable to those hits of dopamine from watching it online. Like any addiction, it can cause irritability if not consumed, and interfere with everyday activities. Other symptoms include:
Increased secrecy
Mood changes
Drawing or talking about sexually explicit themes
Pulling away from friends and family
5. Porn can have lasting effects on emotional and physical well-being
Porn alters the structure and development of immature brains. Studies show that it can damage a developing prefrontal cortex. The area of your brain is critical for decision-making and impulse control—when damaged, children are more likely to act impulsive and make rash decisions.
Porn also skews children's view of what a normal relationship, sexual and otherwise, looks like, and they can grow to expect things that aren't reasonable or healthy from their partner. When these expectations aren't met or enforced without consent, one or both sides of the relationship will fail.
What to Do If Your Kid Is Watching Porn
We have an entire blog post dedicated to this topic, but here's the TL;DR:
Take the time to explain to your child why, exactly, porn can have a negative effect on them. For some families, this might mean saying that pornography is against their values or moral convictions. But for other families, this might just mean talking about how viewing pornography can give children skewed views about sex. You can also discuss how porn can perpetuate sexist views, especially when it comes to how women are treated.
How Bark Can Help
Monitoring
Bark scans online activities and alerts you when your kid is texting about porn, mentioning it in emails, or getting links to porn sites through DMs in their social media accounts. For certain devices and platforms, Bark can also monitor your child's web searches — even if they're using incognito mode!
Blocking
Bark's powerful web-blocking tool helps you restrict access to what your child can get into online. You can block by category and specific site to help keep them safe. And if you're very concerned, you could take the opposite tack and block all sites while allowing only a few trusted ones. It's up to you! For the safest option, we recommend the Bark Phone starter plan, which comes with no internet access at all — no browsers, no apps, no social media.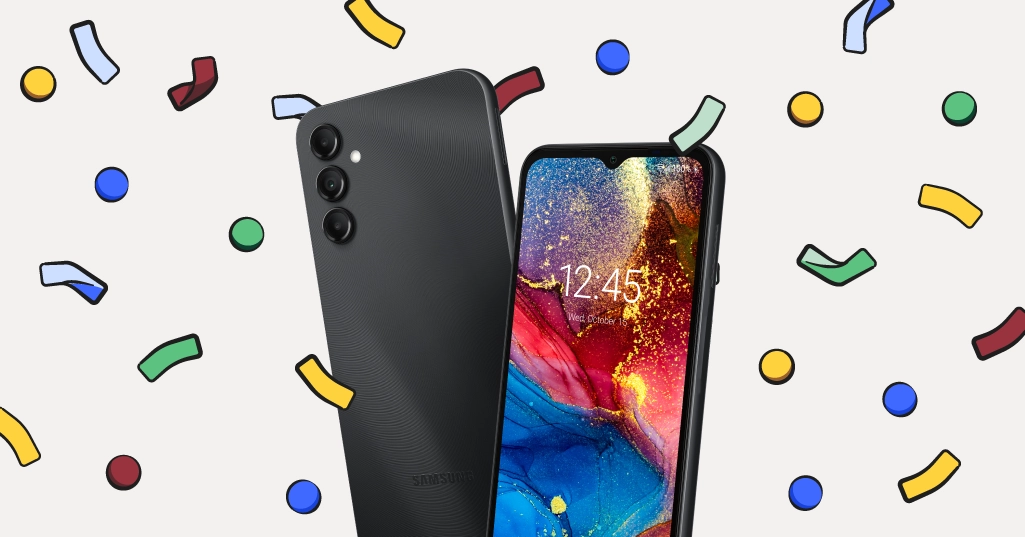 It's been a year since we launched the Bark Phone, and we've had quite a ride! We knew that we could build a safer smartphone for kids from the ground up, and the support for it has been nothing short of amazing. Take a look back with us at some of our favorite Bark Phone milestones over the past twelve months.
Starting Strong with an Appearance on The Drew Barrymore Show
We started shipping the Bark Phone last November, and at the same time, had the chance to share it with the American public on The Drew Barrymore Show. Chief Parent Officer Titania Jordan spent a few minutes chatting with Drew about what a game-changer the Bark Phone is and discussed how it's different from every other kid's phone out there.
Non-Stop Updates and New Features
The Bark Phone wasn't just built to rest on its laurels — it's continually evolving, growing, and getting new features. Some we come up with on our own, while others we source directly from Bark Phone users. Our chief technology officer, Brandon Hilkert, regularly pops into our 400,000+ member Facebook group and chats with parents about pain points and what they'd like to see. Then, his team makes it happen. You can check out our product update page for regular bulletins about what's new at Bark.
Received PCMag Editor's Choice Award
There are lots of kids' phones out there, but the Bark Phone snagged the coveted Editors' Choice spot from PCMag. The review touted our seamless setup and powerful parental controls, stating that they "truly provide guardrails as a child learns online safety at different life stages." We definitely agree!
Starter Plan Launched
While the Bark Phone is completely customizable — you can make it so it's essentially a dumb phone with no features at all — we learned that there was a need for a starter plan that ships completely locked down. So, we launched our $29/month starter plan to give families with young kids the safest option for that first phone. The best part? You can upgrade at any time and get more functionality all with the same phone, and it takes just a few minutes.
Named one of TIME's Best Inventions of 2023
In October, the Bark team was thrilled — and simultaneously humbled and honored — to learn that the Bark Phone had been named to TIME's Best Inventions of 2023 list. We now join a select group of other innovations that are changing the way we live today. This honor signifies that our phone and its advanced content monitoring are paving the way for a future where kids have a controlled, gradual experience with technology as they learn to use a phone safely and responsibly.
Rolled Out the Bark Community Partners Program
Giving back has always been a big part of Bark — we launched Bark for Schools in 2018 as a way to help schools protect their students from threats of violence. But with the Bark Phone, we knew we had another opportunity to help schools and families. When organizations join the Bark Community Partners Program, they get not only free resources and tools, they'll get a $100 for every Bark Phone sold with no limit. Talk about a win-win!
Ready for a Bark Phone?
If you're ready for the ultimate kid's phone experience — one that you can control and monitor — you've got to order a Bark Phone. Plans start at just $29/month and come with unlimited talk & text and Bark Premium for the entire family.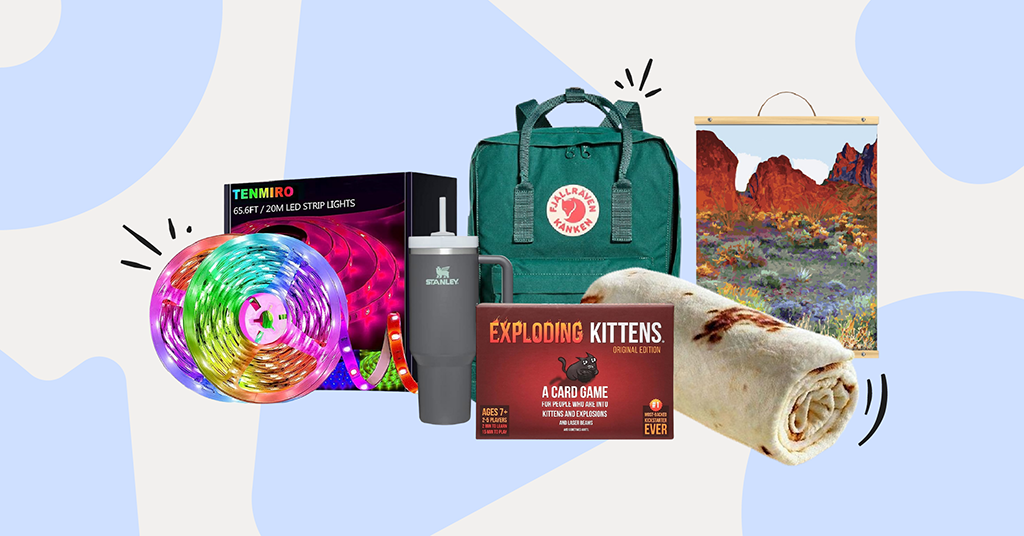 If you ask your teen what they want for their birthday or the holiday season, chances are they'll ask for something tech-related. A better laptop for school, different headphones for music, a new phone to keep up with friends — things like that. And while tech gifts are certainly awesome to give, there's nothing wrong with going a little old school and giving them something analog. So we put together some popular non-tech suggestions that'll make the best gifts for teens. Let's take a look!
Top Gifts for Teens
Burrito blanket
Who doesn't want to feel like a tightly wrapped burrito when they curl up for movie night? The burrito blanket is certainly a simple and silly gift that'll make a great addition to your kid's bedroom. Not a fan of burritos? No problem, you can also find ones that look like a pizza or a donut!
Stanley water bottle
For whatever reason, there always seems to be a new water bottle brand that becomes a must-have among young people. This year, that brand is Stanley. It's the 40 oz tumbler cup in particular that's all over TikTok and Instagram. It comes with a reusable straw and a big handle for easy transportation between classes. It also comes in tons of different colors for your teen to choose from.
LED lights for their room
LED lights became popular on TikTok a couple of years back, and the popularity has not yet gone away. Luckily, most LED light strips are fairly easy to put up and not too expensive. They can turn your teen's bedroom into a raving rock concert or give it a soft ambient glow.
Paint-by-number kits
This is a great gift for any artsy teen out there. Paint-by-number kits come with a canvas with a printed picture, brushes, and paints. It tells you exactly where to paint and with what color, allowing your teen to create a masterpiece — without needing too much skill. It's a great past time and the result is a beautiful work of art! And if you've noticed your teen has been a little anxious lately, paint-by-numbers is a recommended anxiety-reducing activity. 
Exploding Kittens card game
You can never go wrong with adding to your family's game collection, and Exploding Kittens is a must-have. This is a fast-paced game of chance that'll get your teen and the whole family laughing. The goal is to not be the one who pulls an "exploding kitten" card. If you do, you're out — unless you happen to have a "defuse" card. It's a game with a comically ridiculous premise and makes for a hilarious experience!
Fjallraven Kanken backpack
If your kid wants a new backpack, look no further than this Sweden brand, Fjallraven Kanken! Their bags have a simple style yet have become quite trendy among teens. They're also functional and spacious enough to allow your teen to carry their laptop and notebooks to and from school comfortably.
Experience gifts
If you don't want to get your kid more stuff, you could get them an experience instead! This can be a lot of different things, but here's a few suggestions to get the ideas flowing:
Tickets to see a favorite artist or band
Season passes to a nearby amusement/theme park
Lessons to learn a new skill
A trip to explore a new place
Membership to local museum, trampoline park, etc.
Gifts cards
Gift cards may not seem like a super exciting gift, but to a teen, gift cards mean freedom! If they don't yet have a job or don't have a great budget, gift cards let them pick out what they want without having to worry about the price as much. And it saves you stress from guessing what they want, all you have to do is figure out what places they shop from most!
Books
It's never too late to inspire a love of reading if your teen doesn't have one already. You can try finding some popular books for teens, or you can find something that matches your kid's interest or ambition. If they love to cook, get them some fun cookbooks to test out. If they have a favorite sports team, try finding a book about the history of that team.
Photo album
Sometimes the best gifts are the ones that take you down memory lane, especially for teens getting ready to leave the nest. A photo album is a thoughtful gift that they'll probably appreciate more than they let on. There are tons of platforms like Shutterfly or Mixbook that make creating a photo album with your digital photos easier than ever. It'll be a fun project for you to comb through old photos and give them something cherished to keep with them as they become an adult.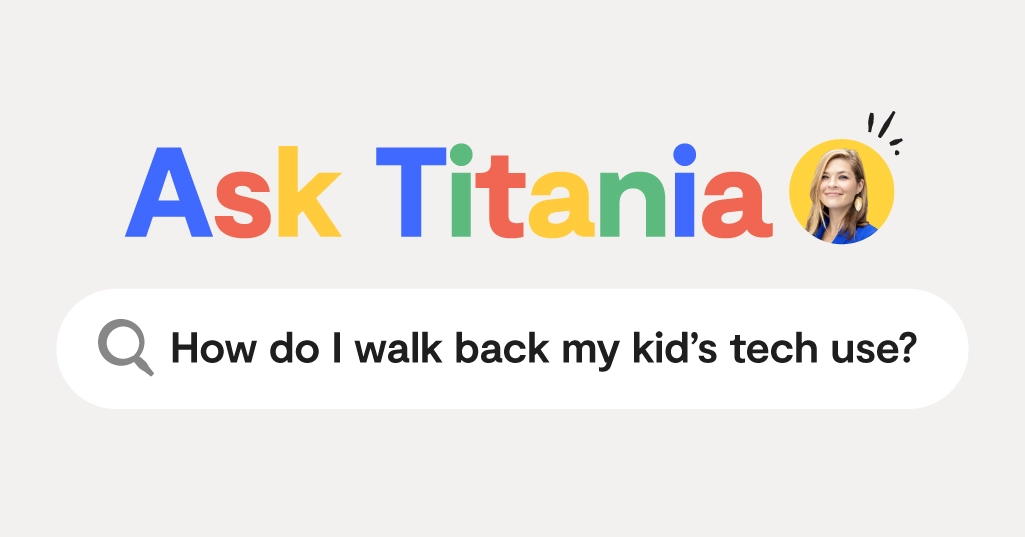 Dear Titania,
I recently decided to give my 11-year-old son an iPhone. It's his first phone, and he's of course thrilled with it, but I think I made a mistake. He hasn't done anything explicitly wrong yet, but the screen time controls don't work great and I'm worried he's going to eventually get in over his head. There's a lot to take in and it's too much for him, I think. I also think I need more oversight into everything, in general. Is it okay to walk everything back? And even more importantly, how do I do it?
Signed,
Trying to Put the Tech Toothpaste Back in the Tube
Dear Trying to Put the Tech Toothpaste Back in the Tube
Boy, do I feel you! And not only that, I imagine countless other parents across the entire world feel the same way. iPhones are one of the most popular phones ever created, so it's only natural to have thought that the phones we use would be just as good for our kids.
We were all wrong. Here's an analogy that I think illustrates the point. Our society doesn't always think of kids first when it comes to technology. Cars were invented in 1886. Guess when car seats for children came along?
Not until 1962.
What this means is that until only recently, the idea of a cell phone for kids just didn't exist. Fortunately, things are different now — kids' phones are a growing market, and the Bark Phone is leading the pack.
Kids Aren't Just Little Adults
Our iPhones rule our lives as grownups, and we use them to communicate, work, relax, and stay informed about the world. Our brains are fully developed, though, and we're not learning how to interact with the world for the first time.
Kids, on the other hand, are the exact opposite! Their reward centers are more vulnerable to addicting games and notifications. Their hand-eye coordination is still developing. Their sense of self-worth and belonging is still embryonic. Giving a child a phone with no boundaries — and by extension, the internet, social media, and the horrible things that being online presents — is like giving them a weapon. As parents, it's our job to help them grow up safely and ready for the challenges of being an adult on planet Earth. Nowadays, that means teaching them to use technology in a slow process that gradually adds in features, not all at once.
iPhones Aren't Built for Children
Can kids use iPhones just fine? Of course, they probably know more about them than we do. Do kids absolutely love iPhones? A truer statement has never, ever been uttered. But kids also would love cake for dinner every night.
iPhones are made for adults, and any of the parental controls that exist on them right now were added as afterthoughts. They're buggy, and not terribly comprehensive. And the ethos that guides Apple's products (privacy) doesn't exactly translate well for an 11-year-old, who doesn't need privacy so much as support and guardrails.
How to Talk to Your Son
I'll give it to you straight: going backward is going to be a challenge – but not impossible. Here are a few conversation starters to help you out:

Start with your concerns
When you sit down with your son, start with what you're worried about. Say, "I know we started with an iPhone, but I think we need something different. Remember when you got training wheels for your bike?" We also recommend watching Childhood 2.0, a documentary that features actual kids and parents and the issues technology presents to them today.
Remind him that iPhones are always going to be there
Your son isn't going to have a kid's phone forever. In fact, for the vast, vast majority of his life he won't have anything but an iPhone, if that's what he wants. But during this critical time in his adolescence, it's the best option for him and you.
Stress that it's not about him, it's about other people
No matter how good of a kid is or how trustworthy he is, there is still the potential for danger from strangers and even other kids. Ask, "Have you ever seen something that made you uncomfortable online?" Odds are, he'll say yes. Talk about how you want to be there as a safety net, in case something happens that he may not recognize or know how to handle.
Why the Bark Phone Is Your #1 Best Option
To begin with, the Bark Phone was built by a team of parents — who listened to other parents' feedback about what they needed — from the ground up with children in mind.
The result is a device that puts parents 100% in the driver's seat when it comes to managing their child's online experience. Our $29/month starter plan comes locked down with no apps, games, or social media for a safer first-phone experience.
As your child gets older, all you have to do is head to the parent dashboard to unlock more features as your kid matures, things like web browsers and school apps. At the heart of everything the Bark Phone does, however, is our advanced content monitoring, and why I think your decision to walk back from the iPhone is such a good one.
You don't know what you don't know, and this is where Bark helps parents so, so much. If your child is texting a friend about feeling suicidal, you'll get an alert. If someone sends him an inappropriate picture, you'll get an alert.
Bark won't let you see everything on your kid's phone, but it does highlight things you should probably know about. And that peace of mind is priceless. Good luck!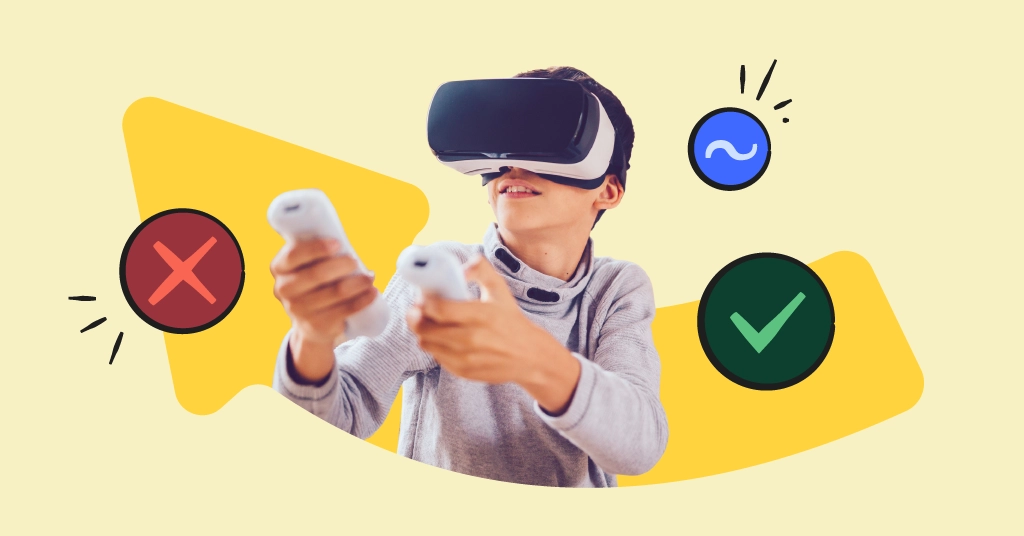 VR (virtual reality) headsets are a relatively new mode of gaming, which can be equally intriguing and intimidating for parents. VR technology takes the 2-D world we're used to on our phones and TVs and turns it into 3-D simulation. It's certainly a unique way to game, but as with any new tech, it's important to weigh the pros and cons.
Whether you're considering a VR headset as a gift for your kids or you simply want more information about it, you're in the right place! We did the research and put together the best (and worst) parts of VR gaming.
Pros
Introduces an interactive and unique gaming experience
There's no doubt that VR experiences are cool. The first time you try it it feels like you jumped 100 years in the future. And it's only going to get better and more advanced from here. For particularly game-savvy families, this is definitely a train you're going to want to hop on!
Promotes physical activity
This is probably the best part about VR headsets, they get kids up and moving! No more slouching on the couch with a game controller. VR allows kids to play games that make them dance and jump around the living room. Looking for things to do in the winter with a particularly active kid? Try a VR game! Need an intriguing way to get a particularly non-active kid's blood pumping? Try a VR game!
Improves hand-eye coordination
Video games in general are good for helping improve hand-eye coordination, but VR headsets take it to a whole new level! Knowing where your body is in space — even when you can't see what's really there — is a skill that can be improved upon with VR headsets.
Cons
Creates a high risk for inappropriate content
Now for the worst part about VR headsets: almost all of them come with a web browser. This should be a red flag for parents that there's a high risk of their kid encountering inappropriate content. Note: One of the first industries to take advantage of the new VR tech was the porn industry.
Opens the door to predatory behavior
Sadly, we've seen many reports of predators using their avatars to groom and then sexually "assault" kids' avatars in VR chat rooms. At Bark, we're no stranger to the threat that chat rooms pose to kids online. However, VR chat rooms are an exceptionally dangerous and disturbing risk for kids, as it's experienced far more vividly than other online abuse.
Impacts vision and causes potential motion sickness
The research on this is very preliminary and it's hard to say for sure how VR experiences can impact one's vision. However, it's not a far leap to assume it may not help your child's developing brain. Our brains are not used to perceiving things "far in the distance" when in reality it's only inches from our face. Some families may consider keeping a shorter time limit on their kid's VR use to help mitigate any potential harmful effects.
Additionally, there are many anecdotal reports of those who easily feel motion sickness from using a VR headset even for a short amount of time. These reports come mostly from adults rather than kids. However, it's a good idea to remind your kid to take notice of how they're feeling physically while playing.
Pro tip: Most VR headsets have an "IPD adjustment" setting (IPD stands for interpupillary distance, which refers to the distance between your eyes). Adjusting the IPD on your headset to match your own IPD can help make the VR experience more visually accurate and therefore less likely to cause vision strain or motion sickness.
Our Tips 
Monitor through TV or phone
The best way to ensure your child is playing safely is to keep an eye on their activity yourself. The good news is that most headsets allow you to cast the VR game to your TV or phone so you can see what your child is seeing through their headset.
Consider singleplayer games
One way to avoid unwanted behavior from strangers through VR is to have your child play single-player games. This way, you can have peace of mind that your child is purely gaming — not interacting with any potential bad actors.
Research parental controls
It's important to always research the parental controls for any new tech or platform before your child interacts with it. Use the parental controls at your disposal and be sure to pair these controls with frequent talks with your child about online safety.
Use the Bark Home
Our last tip for parents is to consider using web filtering at the router level to keep their kids safe on VR headsets. And Bark has just the thing! The Bark Home is a small device that plugs into your router and filters all web traffic for internet-connected devices in the home. This includes tablets, computers, gaming consoles, smart TVs, and of course VR headsets. The Bark Home allows you to set screen time limits and block inappropriate sites and apps, either individually or by entire category. Learn more about how the Bark Home can help protect your kids on their home devices.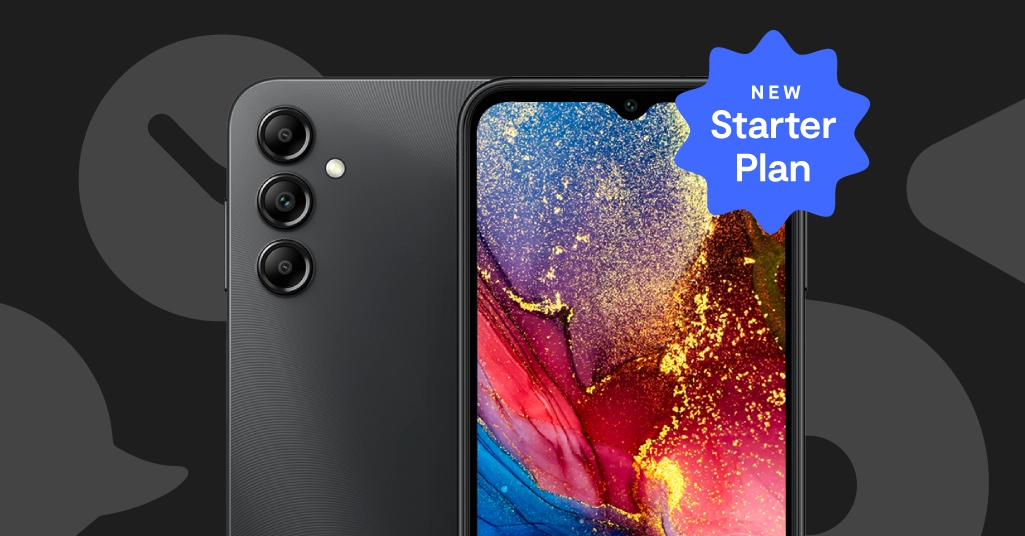 At Bark, we're hypervigilant about hearing what real parents need for their children's digital safety. We're constantly updating our app and the Bark Phone with new features that come directly from parent suggestions. So that's why we're thrilled to announce our brand new starter plan for the Bark Phone!
The starter plan was designed for families looking for a simplified, limited-capability smartphone. For just $29/month, parents will get a phone with zero access to the internet or the ability to download apps. Perhaps this will be your child's first phone, or you have a teen that needs some extra guardrails. In either case, this is the perfect phone for kids who need a well-structured digital environment without any potential workarounds.
This is not to be confused with the other plans for the Bark Phone. With those, parents still have the ability to turn off (or turn on) access to the internet and app store from their parent app. The difference with the starter plan is that it comes already locked down without this access, right out of the box. Let's dig into some specifics!
The Perfect First Step for Kids
For many kids, their first step into the digital world doesn't require much. Simply talk, text, and maybe a camera will suffice. So that's exactly what the starter plan offers — no internet and no access to the app store. But it's also packed with Bark's tried and true parental controls that make it a parent favorite. Here's a rundown of features you can expect from the starter plan:
Unlimited talk and text: Stay connected with your child through unlimited calls and text messages, ensuring seamless communication whenever they need it.
No apps or games: The starter plan provides a streamlined digital landscape with no distractions or potentially inappropriate content.
No social media: Say goodbye to social media concerns with a plan that keeps those platforms at bay, offering peace of mind for parents.
No web browsers: Web browsing is completely off the table, ensuring a worry-free online experience for your child.
Automatic text monitoring: Bark's advanced technology will scan conversations and alert you to potential issues.
Mandatory contact approvals: You'll give the okay to every single person your child wants to message — no exceptions.
Disabled voicemail: Voicemail is disabled to maintain a controlled and focused phone experience.
Monitored camera: You can choose whether to allow the device's camera and rest easy knowing that any problematic photos and videos will trigger alerts.
24/7 location tracking: Keep an eye on your child's whereabouts no matter where they roam.
Upgrade Whenever Your Family Is Ready
What if later down the line you need to add access to the internet or the app store to your child's phone? Not to worry! You have the flexibility to upgrade and keep the same phone as your child grows and becomes ready for more responsibility. Our advanced plans, starting at just $49 per month, allow you to introduce games, internet access, and additional features when the time is right. In just a matter of minutes, you can have the exact type of phone your child needs, without having to order an entirely new phone.
Our advanced plans give parents the option to require (or not require) things like app approvals and contact approvals. With the ability to download apps, parents will also have Bark's monitoring for 30+ platforms, including Snapchat, TikTok, and Roblox. Additionally, parents can create screen time rules and schedules to help kids follow healthy boundaries when it comes to device usage.
The Bark Ecosystem
By choosing the Bark Phone, you gain access to more of the Bark ecosystem. This starter plan, along with all other phone plans, includes a Bark Premium subscription. This means you can add Bark's robust parental controls to all other devices and accounts in your home at no extra cost. Do you have a tablet in the home or perhaps an email account for a younger child? Bark's got those covered!
No matter what your family's online safety needs, Bark's got you. The premium subscription covers content monitoring and screen time controls for all mobile devices in your family. Need screen time controls for things like computers, smart TVs, and gaming consoles? In that case, the Bark Home is your solution. Learn more about how Bark can partner with you to keep your kids safer in the digital age.