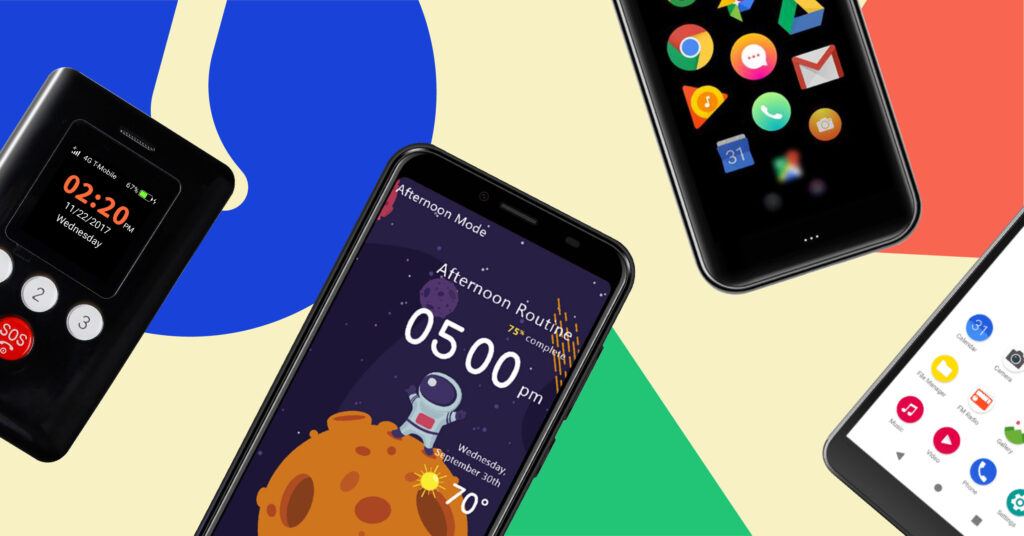 Your child's first smartphone can be a big decision. But what if your child is a little younger and isn't quite ready for all the bells and whistles — not to mention dangers! — of a fully functional phone? That's where finding the perfect starter for kids comes in. Think of these devices like bikes with training wheels.
They're kid-friendly phones that give your family a way to talk and text while apart, while also limiting your child's exposure to the internet, strangers, and other digital dangers. We've rounded up the best options that provide everything you'll need to help give your kid the safest start to their phone journey.
And, of course, when your kid spends time on other devices (like doing homework on their Chromebook or watching YouTube videos on a tablet), we're here to help you keep them safe through it all.
The Best Starter Phones For Kids
Pinwheel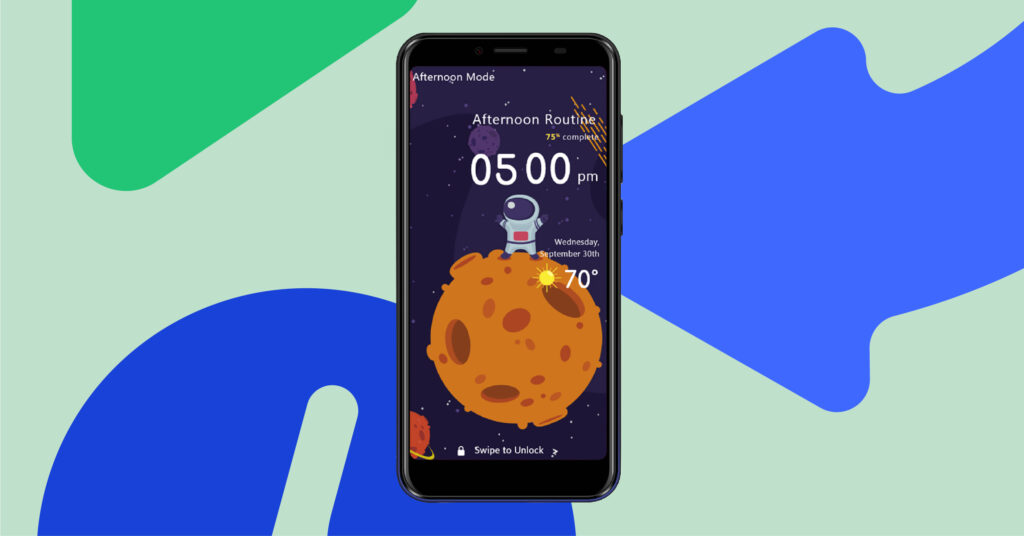 Pinwheel phones are a great option if you're looking for a phone that will evolve as your child grows up. To begin, you can start with a device that only has talk/text capability. Then, with the Pinwheel Caregiver app, you can add in a selection of approved healthy apps when your child is ready to handle the responsibility. You can manage everything they can do, as well as enable apps, read text messages, and more. It also comes pre-loaded with Bark for monitoring.
KidzConnect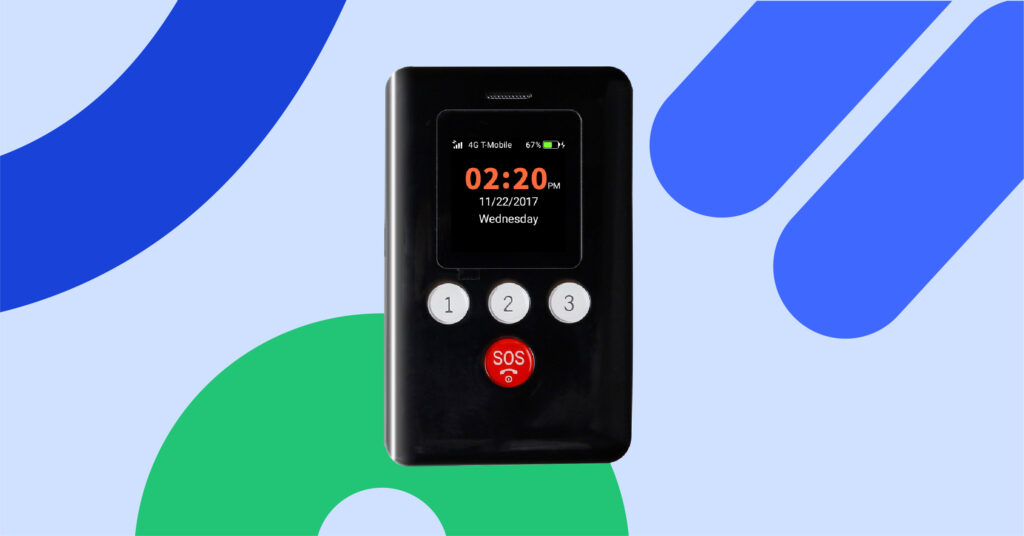 The KidzConnect phone is a great no-frills flip-phone option for parents who need two main things out of a starter phone: GPS tracking and pre-selected texting/calling. You can program up to 15 phone numbers, and these are the only contacts that can message your kid (and vice versa).
There's no web browser or app capability, so potential dangers are greatly reduced. The built-in GPS allows for real-time location tracking, as well as a geofence feature that will send an alert if your child goes out of bounds in your neighborhood.
Gabb
The Gabb Z2 looks like a smartphone but comes with no internet access, no games, and no social media. It provides unlimited texting (including group chats) and calling, as well as GPS tracking to help you stay on top of your kid's location. The Z2's camera enables kids to take and send photos, which gives it more of a "real phone" feel than more locked-down options.
Palm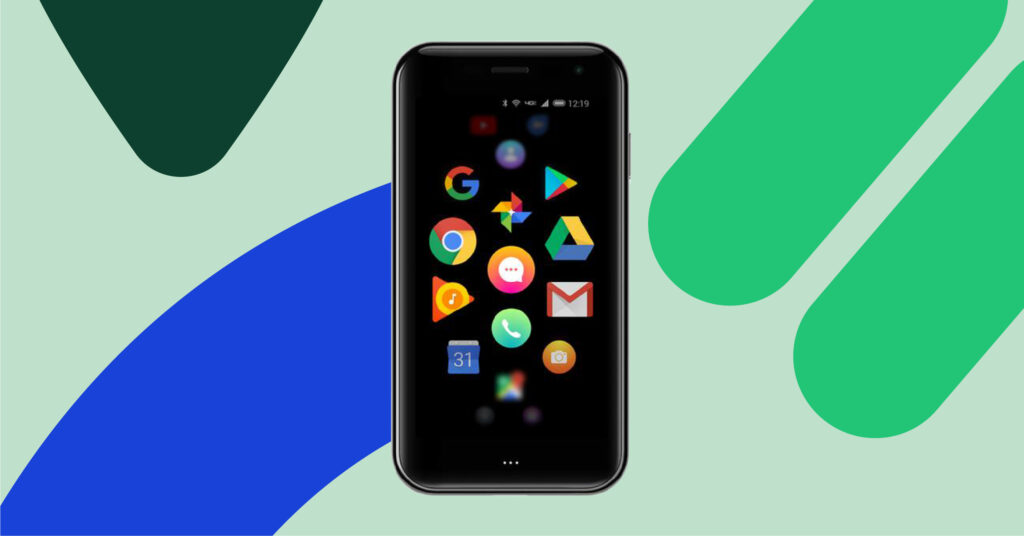 If you're excited about customizing your child's experience a little bit, a Palm phone provides the perfect balance between safety and functionality. Palm prides itself on being super durable, which is great for kids. It also has a purposely designed smaller screen — about the size and shape of a credit card — to help limit endless scroll sessions.
This phone does have internet access, but you can manage nearly everything with Google Family Link and Bark. Your child's supervised experience can include blocked websites and apps, screen time limits, content monitoring, and more, as well as Bark's content monitoring.
Honorable Mentions
Verizon Gizmo Watch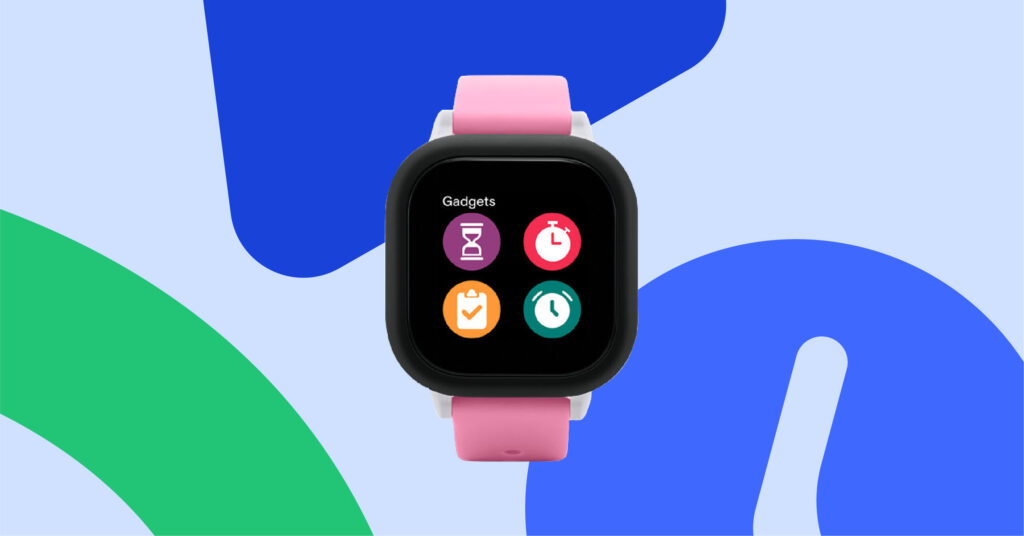 If a phone-like device is still a little too advanced for your child, we recommend Verizon's Gizmo Watch. This is a great introduction to technology for younger children. When your kid straps it on, you can keep up with them in real time wherever they may roam.
You can also program contacts that they can send voice notes to, call, or text message. It's waterproof and durable, so it'll be sure to last no matter how hard your kid plays while wearing it. Just keep in mind that using a smartwatch during class can be a big distraction, so take some time to have a conversation with them about when and where it's appropriate for them to be checking notifications.
Nokia 3310
If this phone looks familiar, that's because it's a redesigned version of the phone everyone had back in the early 2000s! If you want no frills for your child, this phone is the definition of basic. It allows for texting and calling and that is it — unless you count the throwback fun of playing Snake! There's no GPS, but the battery does last for a very long time (some things never change).
iPod Touch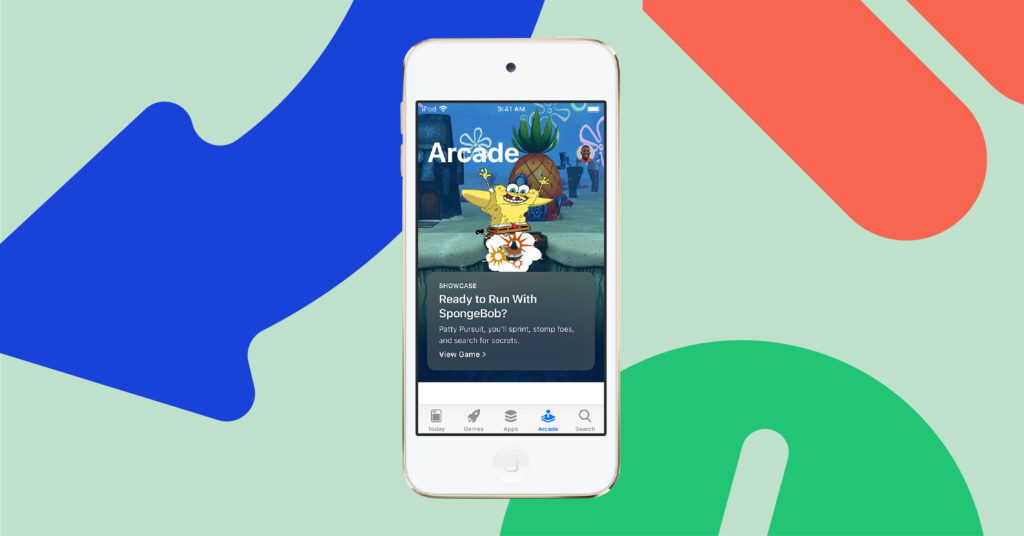 Many families use the iPod Touch as a transition device between simple phones and smartphones for older kids. It doesn't have cell phone service, but with Wi-Fi, kids can do almost everything else, including texting with iMessage, web browsing, and downloading apps.
You can set screen time limits, manage app downloads, and more with both Bark and Apple Screen Time. Bark also lets you monitor iMessage, emails, and 30+ social media platforms and apps.
Online Safety and Starter Phones
At the end of the day, the best starter phone for kids is one they'll actually use and that you feel comfortable giving them. No matter what phone you decide on, make sure you sit down with your child and talk about the ground rules for how they should use it. We recommend filling out a tech contract together even if they're still young. This will help you get on the same page and set expectations, and will also set the stage for future conversations and devices they'll get as they grow up.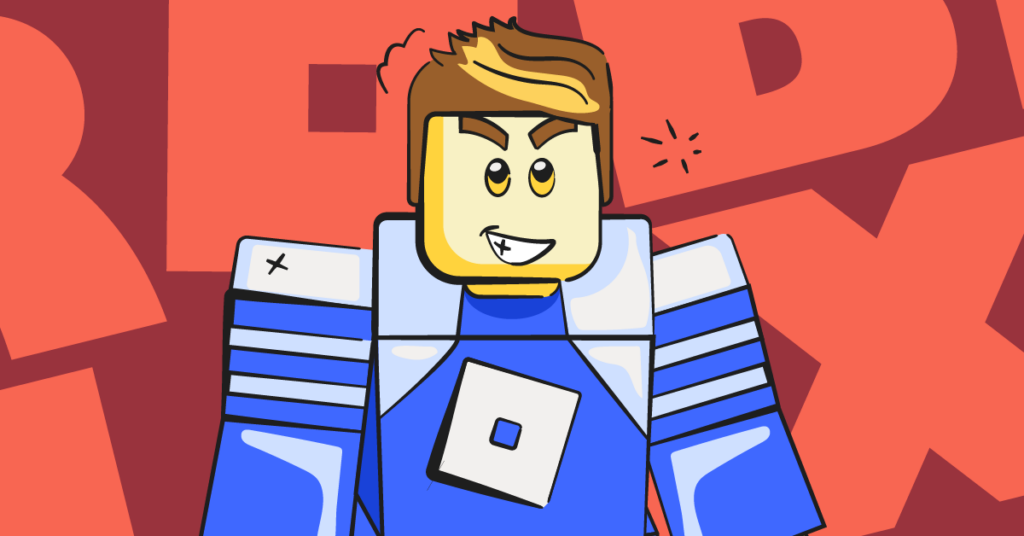 Is your house filled with the sound of your kids playing games on Roblox? Don't worry — you're definitely not alone! Roblox is the most popular video game in the U.S. for children 5 –12. But despite its wild popularity, it can still be a little hard to understand what exactly kids are doing while they're playing it. You may also be wondering "Is Roblox safe for kids?" After reading this blog post, you'll understand more about Roblox's appeal, many of its dangers, and exactly why kids love it so much. 
How Roblox Works
To start with, Roblox isn't just one game — it's a platform hosting literally millions of games that people can choose to play. Users create and publish these games, and they all take place in the Roblox world and are designed in the Roblox animation style, which resembles the chunky characters in Minecraft and Lego.
Games in Roblox are 3-D, open-world experiences, which means that you can go anywhere, in any direction, at any time you like. (Compare this to the old-school video games like Super Mario Bros, which only allowed you to move in one direction — always to the right.)
When it comes to deciding what kind of game you want to play, the sky's the limit! Many of the games on Roblox are free or cheaper versions of other popular video games, like Fortnite and Animal Crossing. You can often find games with characters and settings from pop culture — worlds kids like to spend time in.
Why Do Children Love Roblox?
Creating
Not only can you play and explore in a fun open world, you can build your own game with Roblox Studio. Kids can get super creative and dream up any location they can imagine — from Ancient Greece to the Marvel Cinematic Universe — and make it come to life. Bonus: When they're building out these worlds, they're learning the basics of coding!
Customizing
Kids love creating and constantly updating their avatar (a video game version of yourself that you can customize with hair, clothes, and props). These features can help children express their personalities and interests while playing the game.
Socializing
Just like in real life, young people can get together at the same time as friends and play games and chat. During the 2020 pandemic, virtual spaces and events became super popular ways for Roblox users to socialize and hang out. The game now boasts more than 150 million active monthly users, which means its popularity as a social destination shows no signs of slowing down.
Playing
On Roblox, there's never a shortage of brand-new and exciting games to play, and they often come out faster than traditional game studios can publish. There are also so many different ways to play games on Roblox, including on iOS, Android, Mac, PC, tablets, and gaming consoles like Xbox and Oculus Rift.
Dangers to Watch Out For
As with any other platform that has user-generated content and an in-game chat feature, there's always the chance that kids can run into inappropriate content while playing. This can include profanity, sexual content, drugs/alcohol, and more. The games themselves are often similar to mainstream video games, with simulated violence (players can kill and be killed). There's also the chance of children messaging with potentially predatory adults, though that risk may be minimal thanks to the parental controls we'll talk about in the next section.
Another issue to watch out for is scams. Robux, the in-game currency you can use to purchase upgrades and avatar accessories, can be obtained in a couple of different ways. You can purchase it with real money, receive it through Roblox Premium, or earn it through creating games. Make sure your child knows to ignore players who are offering free Robux — they're most likely phishing scams.
Protections Roblox Offers
When it comes to parental controls and dedication to helping protect younger players, Roblox really walks the walk. Here are just a few of the ways the company safeguards kids.
Chat filters
Roblox automatically filters all chats to help prevent inappropriate content and personally identifiable information from being displayed. Over 400 human moderators help review content that gets flagged by the filter's AI. Things may slip through the cracks occasionally — no filter is perfect — but it's definitely a good effort.
Parent PINs
This really sets Roblox apart from other games and social media platforms. When you set parental controls, you can lock them in place with a PIN code. Many other apps, like TikTok for example, will allow you to toggle on safety settings, but they can be turned off by the child at any time. 
Privacy
From the settings menu, you can choose who can message and chat with your child, along with who can invite them to join them in private servers.
Age verification
One of Roblox's newest features will soon be voice chat for users over 13, and they're rolling out an age verification tool in an attempt to help enforce the age limit. Users will have to upload a photo of their government-issued ID along with a selfie to prove that it's actually them in the picture. 
Restricted mode
The Account Restrictions feature makes it so that absolutely no one can send your child messages or chat with them. These restrictions also limit the games kids can play to a pre-approved, age-appropriate list.
Monitoring
Parents can log in to their child's account and see nearly everything they've been doing on the app, including:
Group chats
Private messages
Friends and followers
Virtual item purchases and trade history
Creations such as games, items, sounds, and more
Recently played games
So, Is Roblox Safe for Kids?
After all this, are you still wondering "Is Roblox safe for kids?" If you take advantage of all of the parental control features and stay involved in what your child's playing and who they're playing with, Roblox can be fairly safe for older kids (12+). Roblox is taking great steps to help protect the children that use their platform, and the company is light years ahead of other kid-favorite apps like Snapchat. 
As always, keep an open dialogue with your kid about Roblox, and make sure your child knows they can always come to you if anything makes them feel weird.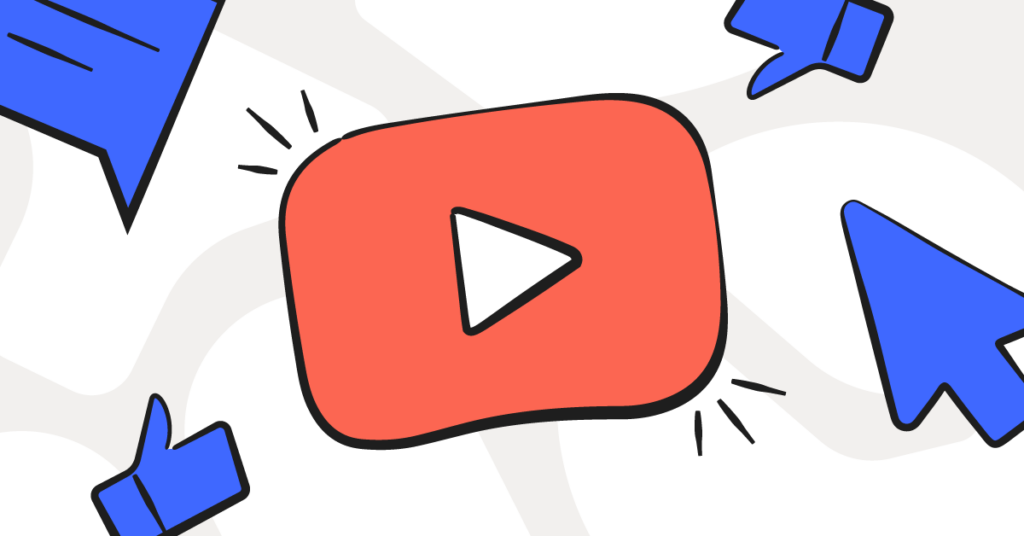 YouTube is one of the most popular apps in the world, and kids especially love it. Part of the app's draw is that it's always suggesting new videos — but sometimes this can spell trouble. Not all content is for children, so it's important to know how to block YouTube channels when needed.
Common videos that families may want to avoid include ones with sexual content, graphic violence, scary or disturbing information, drugs and alcohol, and more. In this post, we've done the research and laid out exactly how to help keep your kids away from inappropriate videos while they're scrolling on their favorite app. 
As a compliment to blocking, be sure to check out our comprehensive guide to YouTube!
How to Block YouTube Channels on YouTube Kids
YouTube Kids provides a more supervised experience for younger children, so parents have the ability to block channels outright. Here's how to do it:
First, open the YouTube Kids app. Find a video from a channel you'd like to block.
Tap the three dots in the upper right corner.
Then, tap "Block." Next, select "Block entire channel."
You're all set! Your child will no longer be able to view videos from this channel.
Blocking Abilities on the Regular YouTube App
When older kids graduate from YouTube Kids to the regular YouTube app, things are a little different. Unfortunately, you can't block access to entire channels. We know — it's definitely frustrating. You can, however, take two steps to help protect them, so all is not lost! You can block recommended channels from popping up and you can block specific channels or accounts from commenting on your kid's videos.
How to block recommended channels
On mobile
Open up the YouTube app on your child's device and make sure they're logged in.
Double-check you're on their homepage by tapping "Home" in the lower-left corner.
Find a video that you'd like to prevent from appearing as recommended. Locate and tap the three dots in the lower right corner of the video.
Next, tap "Don't recommend channel." Now, videos won't appear in your child's account anymore, though they'll still be viewable if your kid searches for them.
On a computer
Open up the YouTube website in a browser and make sure your child is logged in.
As before, tap "Home" in the top-left corner to double-check you're on their homepage.
Find a video that you'd like to prevent from appearing as recommended.
Locate and click the three dots in the lower-right corner of the video. Next, tap "Don't recommend channel."
How to block channels or accounts from commenting on your kid's videos
On mobile
From the YouTube app, find the channel you want to block from commenting on your child's videos.
Tap the channel's icon.
Next, click the three dots in the top-right corner.
A screen from the bottom will slide up.
Tap "Block user."
On a computer
From the YouTube website, find the channel you want to block from commenting on your child's videos.
Click the channel's icon.
Next, click "About."
Then, click the flag icon and select "Block this user."
Need to Block Access to YouTube Entirely?
Sometimes, knowing how to block YouTube channels isn't enough! To help protect your kid from inappropriate content or spending too much time on the app, you may need to pump the brakes on when your kid can watch videos. Bark allows you to limit access to just certain times of the day or block access altogether.
If you're a Bark user, head to your dashboard and find your child's profile. If you aren't yet, no worries! Head to bark.us and sign up for your free, one-week trial.
From your dashboard, select "Settings" and then "Parental Controls."
Here, you can review the rule sets you've scheduled.
Scroll down until you see "Screen time rule sets" and select the rule set currently applied.
Toggle the app or site to "Blocked." 
Repeat these steps for any other screen time rule sets you've scheduled.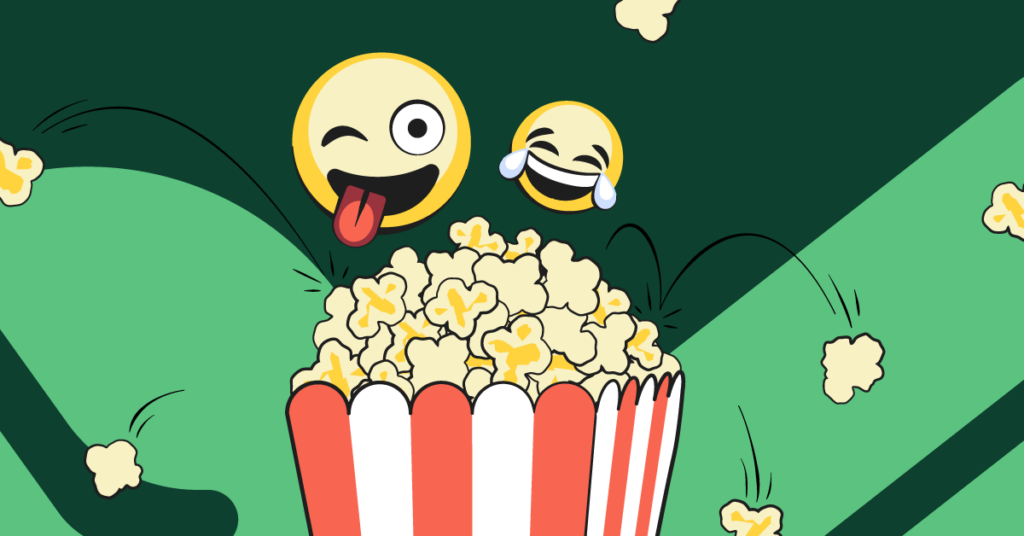 Right now, there are so many different awesome streaming services to choose from, it can sometimes feel overwhelming! Many families may even have a couple of different subscriptions. But the most popular by far is the O.G. player in the game, Netflix. Fortunately, the company spends a ton of time and money creating and licensing content for viewers of all ages. So, the next time you and the kids are looking for great family movies on Netflix, look no further! We've compiled some of our favorites, from Netflix originals to classic throwbacks.
Family Movies on Netflix Perfect for Younger Kids
If your kids love Marvel movies, this Netflix original asks the question: What if young superheroes had to save the day? We Can Be Heroes is actually a spin-off from The Adventures of Sharkboy and Lavagirl in 3-D, which came out 15 years ago. When alien invaders manage to kidnap their parents, these kids with incredible abilities rally to fight off the bad guys and rescue their families. Fun fact: It features Pedro Pascal, who plays the Mandalorian — a.k.a Baby Yoda's dad!
Based on the beloved E.B. White children's book (the author of fellow kid classic Charlotte's Web), Stuart Little is a delightful film about the power of family. When the Littles bring home their newest family member, everyone is shocked to discover it's a mouse named Stuart! Filled with laughs and a star-studded cast including Geena Davis, Hugh Laurie, and Michael J. Fox, kids will fall in love with the adorable Stuart and his adventures.
Have you ever heard of a "kinkajou"? It's kind of like a raccoon, and his name is Vivo in this delightful, colorful animated movie. Voiced by Hamilton creator Lin Manuel Miranda, Vivo undertakes a journey from Cuba to Miami to deliver a song to an old friend. The magnificent musical numbers truly stand out in this movie — Gloria Estefan even voices one of the characters — and your entire family will be dancing and singing along to them in the living room.
The premise behind this movie is most likely every child's dream: an entire day where — no matter what a kid asks — the parents have to say yes. Jennifer Garner stars in the hilarious romp through a no-holds-barred day of fun, food, and festivities. But is too much of a good thing … too much? You'll have to watch to find out!
If your family loves canine companions, Hotel for Dogs is going to be a surefire hit! Andi and Bruce aren't allowed to keep their beloved dog at their foster parents' house, so they decide to take matters into their own hands. An abandoned hotel becomes the perfect place to hide him — along with many other strays that need a warm bed and a hot meal. Not long after, they get their paws full of all kinds of furry adventures.
This family movie was directed by Martin Scorsese and nominated for a ton of Academy Awards in 2012. Set in the 1930s, Hugo tells the story of a lonely boy who lives with his father in a Paris train station and gets pulled into a fascinating mystery. Kids with an interest in history, technology, and old-timey movies and costumes will especially love this touching film.
Classic cartoons are all the rage right now, and Mr. Peabody & Sherman is a great movie for parents and kids of all ages. The wise Mr. Peabody — who's a very educated dog — is raising his adopted 7-year-old human son, Sherman. Together, they travel through time to learn about history, humanity, and more — and all kinds of shenanigans ensue.
Tween and Teen Netflix Favorites
Millie Bobby Brown — you may know her as Eleven in Netflix's Stranger Things — stars in this historical adventure as Enola Holmes, the younger sister of famed detective Sherlock Holmes. This fast-paced film is perfect for older kids who love history (especially Victorian England) and strong female protagonists.
My Octopus Teacher won an Oscar for best documentary in 2021, and it's not hard to see why. Filmmaker Craig Foster chronicles his friendship with an octopus who lives in the kelp forest near his house off the coast of South Africa. He learns where she lives, where she plays, and where she hunts, all the while learning even more about his connection to nature and place in the world.
This 1986 John Huges classic has become the gold standard in playing-hooky movies for multiple generations! Charismatic high schooler Ferris and his best friends experience the sick day of a lifetime as they head into the big city to take in a Chicago Cubs game, visit museums, go swimming, and more — all while dodging their school principal who's on to their tricks.
Looking for a '90s throwback movie to watch? This goofy comedy will definitely fit the bill! Originally a sketch on the Nickelodeon show All That, Good Burger is about two bumbling employees who work at a local fast food joint and get into all kinds of hijinks. The best part? All of the awesome cameos — keep your eyes peeled for Shaq, George Clinton, Sinbad, and Carmen Electra.
Based on a true story, this 2019 movie tells the story of William Kamkwamba, a young boy from Malawi that sets out to save his village from famine. A whiz at science, he teaches himself how to build a piece of technology that could change everything. But can he do it in time?
If your kids are missing the fun and sun of summer break, consider a cinematic trip to the island of O'ahu in Finding Ohana. This adventure tale features two siblings from Brooklyn who are on vacation in Hawaii when something incredible happens. As they search for long-lost treasure, they bond with their family and discover their Hawaiian heritage, making it truly a vacation to remember.
This is a live-action movie version of the wildly popular show Avatar: The Last Airbender. Directed by M. Night Shymalan, it was a worldwide hit with families all over the world in 2010. The film tells the tale of Aang, a powerful young boy who holds the key to restoring peace to a world ravaged by the Fire Nation's aggression. Family movies on Netflix don't get much better than this!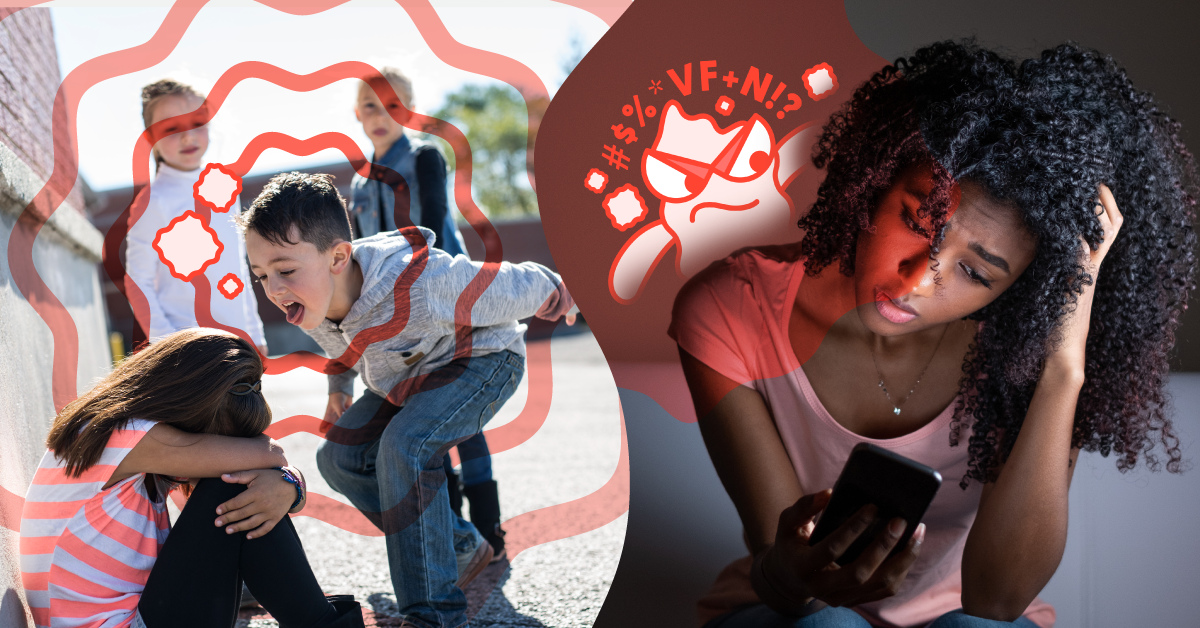 Traditional bullying vs. cyberbullying — you probably think they're fairly similar, but for today's kids, the difference is like night and day. The emotional and confrontational core may be the same, but cyberbullying plays out in intense ways our generation couldn't have imagined. In this post, we're going to take a deep dive into current examples of cyberbullying and explain how they're more serious than you might think.
Time and Location Don't Matter Anymore
In days of bullying past, anxiety often centered around running into bullies at school, on the playground, or at the mall. While these locales may have been unavoidable at times, there was at least some reprieve when you got home.
Today, the entirety of cyberbullying happens online. It can happen at any time of day and at any place you can bring a phone: on the bus, at the dinner table, and even at your church. Kids can also hear the ping of a nasty message while sitting next to you on the couch. Home is no longer a safe space, as late into the night kids can be hunched under the covers, trying desperately to make sense of the vitriol being posted online about them.
More Avenues for Harassment
There are countless ways children torment each other online, and each has its own peculiar M.O. There are active ways — things like aggressive and taunting texts, emails, chats, and comments. And then there are passive ways — posting a mean photo or a screenshot on Snapchat, for instance, that can be seen by hundreds of other kids in a matter of minutes.
Though the traditional advice is to block or defriend a cyberbully, cyberbullies can simply switch to another platform or create a new account to continue the harassment, like a social media hydra. This inescapability is what can make cyberbullying so dangerous — and hard to fight.
Also prevalent is an activity known as "siccing," where one bully recruits friends to gang up on a victim and launch a joint attack on their social media account. In these situations, the onslaught can be terrifying and near-impossible to ignore.
Burn Books Have Become Ebooks
Burn books used to be destructive forms of social currency, and they were a perfect example of the incredible powers of groupthink in bullying. They'd be passed around and shared, and page after page would be filled with mean, hurtful statements about people.
Today, there's no need for a physical book that could be left behind or confiscated. They exist online in Google Docs and in files. They can be password protected and shared peer-to-peer instantly.
Today's burn books may also take the shape of private, invite-only group chats and messages, portions of which can be leaked out via screenshots and shared online.
Anonymity Enables Teasing Without Confrontation
It was always possible for rumors to spread anonymously — think rude messages scrawled on bathroom walls, lies whispered ear-to-ear through the hallways — but with the internet, anonymity has become part and parcel of cyberbullying.
Especially popular right now are anonymous messaging apps making the rounds at schools. Kids can log in and leave hurtful comments anonymously, unattached to their real names, email addresses, or phone numbers. Knowing that no one can trace these profiles back to them, cyberbullies are emboldened to attack their victims even more cruelly.
Many kids also follow "tea accounts" — tea being a common slang term for gossip. There are mainstream tea accounts run by popular influencers, but it's also easy for kids to create their own and "spill the tea" about students in their school. These accounts can be accusatory, inflammatory, and even harassing.
It's Easier Than Ever to Impersonate Someone
The closest analog for this type of cyberbullying in the past was impersonating someone on the phone — but even that doesn't really come close to what's happening now. These days, kids can quickly and easily create brand-new Facebook, Snapchat, Instagram, and other social media profiles pretending to be another child with pictures and personal information, both of which are readily available online.
They then post embarrassing, scandalous, or even illegal content to try and get the victim in trouble. Not only does it affect the victim's sense of worth, but it's often made public for the entire school community to see, as well, adding humiliation to the sense of invasiveness.
So, traditional bullying vs. cyberbullying: those are the basics of what you need to know. Technology has changed many aspects of our lives, but the way it's changed bullying is more hurtful than ever before. Talk to your kids about cyberbullying often and make sure they know you're always there to listen and help if they need it.
There's a lot of entertainment out there competing for a kid's attention these days — from Instagram and Dungeons & Dragons to TikTok and anime. But nothing beats a good old-fashioned book, whether it's a dog-eared paperback or an e-book instantly downloaded to a Kindle. We probably don't have to tell you reading has so many amazing benefits, including better performance at school, a more diverse vocabulary, and even an increased ability to empathize with others. We've compiled a list of some great books for teens and tweens that you can share with your child. You may even want to join in on the fun yourself! Family book club, anyone?
Note: While these books are generally age-appropriate for kiddos 10 and up, you know your own child and your family's values best, so we included links to help you look into each pick!
Fiction Books for Teens and Tweens
Inheritance Games
Barnes & Noble, $9.99
When a billionaire passes away and leaves Avery Grambs his entire fortune, she thinks it's too good to be true — and she may be right! To get the inheritance, she must move into his creepy, sprawling mansion and solve a series of puzzles while outwitting his sons (who are also trying to win their inheritance back). Think of it kind of like Charlie and the Chocolate Factory meets The Hunger Games. If your child loves escape rooms or action-packed romps like The Maze Runner, this book is a definite must-read.
Girl in the Blue Coat
Amazon, $8.41
Girl in the Blue Coat is a riveting historical fiction novel set in Amsterdam during World War II. Young Hanneke helps support her family by scouring the city for impossible-to-find goods like gasoline and chocolate. Her life changes one day when she is asked to find her most dangerous cargo yet — a missing Jewish teenager her friend has been hiding from the Nazis.
Miss Peregrine's Home for Peculiar Children
Target, $9.54
This New York Times bestseller mixes fiction and photography in a way that's absolutely absorbing. Young orphan Jacob, finding himself on a gothic, far-away island, discovers that he possesses supernatural powers. Under the tutelage of the mysterious Miss Peregrine, he makes friends with other kids who are equally talented, if a bit misunderstood. If your kid is a fan of books like the Harry Potter series or movies like X-Men: First Class, they'll enjoy this fantasy-filled, time-traveling novel.
The House on Mango Street
Amazon, $7.28
Originally published in 1991, Sandra Cisneros's coming-of-age novel set in Chicago has been touching the hearts of readers for generations. Esperanza, a Latina teen struggling to find a place for herself in a very large world, tells her story in a series of short vignettes. Ranging from hilarious to heartbreaking to profound, her story will inspire young people no matter when or where they live — because growing up isn't ever easy!
Non-Fiction Books
What If?: Serious Scientific Answers to Absurd Hypothetical Questions
Amazon, $14.86
If your teen is the type of kid who asked you a million random questions when they were younger, we have the perfect book. What If? provides research-backed answers to hilarious questions like "How many humans would a T. rex rampaging through New York need to eat a day?" or "How fast can you drive and hit a speed bump and live?" Written by the acclaimed author of webcomic xkcd, this wildly entertaining book will educate and entertain even the pickiest reader.
Mindfulness for Teens in 10 Minutes a Day: Exercises to Feel Calm, Stay Focused & Be Your Best Self
Amazon, $12.89
Growing up is never a walk in the park, but the past few years have been extra stressful for kids and adults alike. This workbook provides a wide variety of fun and engaging activities to help teens relax, decompress, and chill out. From coloring pages to breathing exercises, there's bound to be something that will help your child unplug from the stress of soccer practice, science homework, and everything in between.
How to Survive Anything: Shark Attack, Lightning, Embarrassing Parents, Pop Quizzes, and Other Perilous Situations
Amazon, $8.79
National Geographic has put together the ultimate survival guide for young people. Whether it's drama in the lunchroom or an exploding volcano deep in the jungle, your kid will learn everything they need to know about stressful situations. It's edgy, super entertaining, and laugh-out-loud hilarious. Children won't even realize they're learning a lot of science from one of the most respected scientific publications in the world.
Memoir
Chasing Space: An Astronaut's Story of Grit, Grace, and Second Chances
Amazon, $12.24
When it comes to inspiring tales, they don't get much better than Leland Melvin's jaw-dropping story. A former professional football player turned NASA scientist and astronaut, Melvin has persevered to reach new heights of adventure and success. Also, he's the only person in human history to catch a pass in the NFL and also in space. Talk about a double threat!
Popular: Vintage Wisdom for a Modern Geek: A Memoir
Amazon, $13.96
Real-life eighth-grader Maya Van Wagenen, struggling to deal with "school…the armpit of life," wrote this hilarious and touching memoir in 2014. In it, she details how she decided to follow the advice of a 1950s popularity guide to see if it could help her in the 21st century. The results are a little surprising and will certainly appeal to kids dealing with "mean girls" at their school.
Graphic Novels
Be More Chill: The Graphic Novel
Amazon, $13.48
Remember in Family Matters when nerd Steve Urkel used an invention to turn himself into the ultra suave Stefan Urquelle? Be More Chill follows the same idea! One of the most interesting books for teens we've come across lately, this graphic novel is visually stunning and a ton of fun. Local nerd Jeremy learns about a pill-sized mini-computer called "the squip" that you swallow. This tiny device teaches you what to say, what to wear, and how to act. Sounds too good to be true right? Turns out the squip may have a dark side…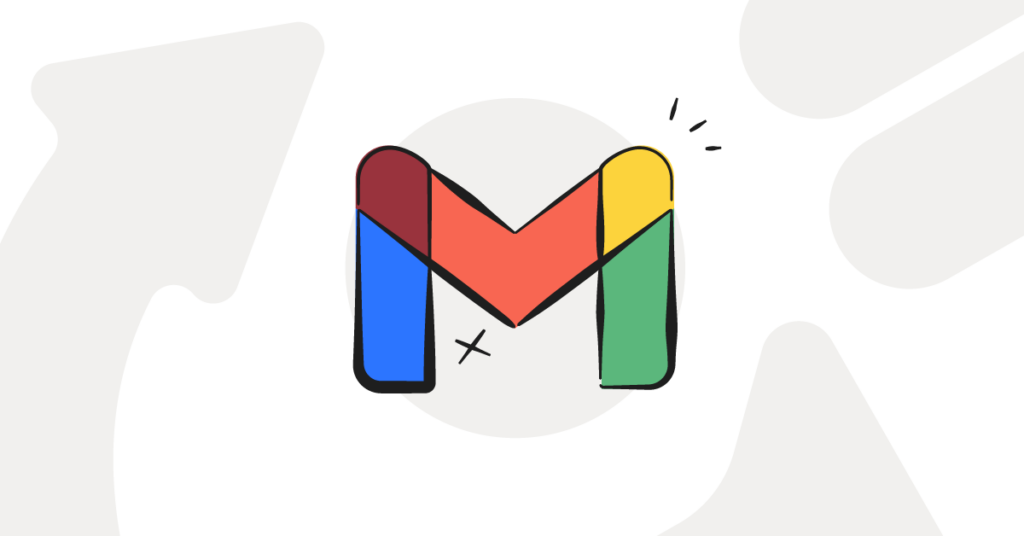 Remember your very first email account? Odds are, you probably used AOL, Hotmail, or Yahoo. Maybe you even had one of those free accounts that came with your family's internet provider. Today, one of the best and safest ways for a kid to dive into the world of email is with Gmail. Whether this will be your kid's very first email address or you're looking for ways to help protect their existing account, Gmail for kids can be a great option. We'll break down everything you need to know about this platform that has more than 1 billion users all across the world.
What Does a Gmail Account Include?
When you create a Gmail account, you're also creating a general Google login. This gives you free access to everything in Google Workspace (formerly known as G Suite), including collaborative apps like Google Docs, Google Sheets, and more. With Google Drive, you can easily store and share files, photos, and videos. Because Youtube is owned by Google, a YouTube account will also be created using the same username and password. Within the Gmail dashboard itself, you'll find three ways to communicate instantly. Chat, which is text-based, Meet, which is a video chat platform like Zoom, and Rooms, which is a project management tool.
Setting Up Gmail for Kids Under 13
Google accounts for children under 13 have to be created with an app called Google Family Link. Family Link allows you to supervise your kid's Google account, view your child's smartphone activity, manage their apps, set screen time limits, and even track their location.
How to create a Google Account for children under 13
Download the Family Link app.
Open the Family Link app.
In the top right, tap Create or +.
Follow the instructions on screen to create your child's account.
When you're done, a confirmation will show on the screen.
How Gmail accounts are different for kids under 13
For the most part, Gmail will be the same for children as it is for adults. There are only a few Gmail features that aren't available to children under 13.
Ads: Google won't serve your child ads.
Automatic forwarding: Kids won't be able to automatically forward their emails to another email address.
Gmail offline: Children can't read, send, or search their Gmail emails if their device isn't connected to the internet,
Labs: Children won't be able to use Gmail's experimental features.
Mail delegation: Children don't have the ability to give someone else access to send, delete, or read their emails.
Spam: Emails that Google deems spam won't get be delivered.
Note: Once your child turns 13, they'll be able to remove any parental controls that are in place.
Helpful Safety Tips for Teenagers With Gmail
While you can't automatically manage your kid's account once they become a teenager without their permission, you can help keep them safe with Google's in-app controls. (If your teen doesn't have a Gmail account already, just head to Gmail.com and create a new, standard Google account.)
How to block an email address from contacting your child
Open an email from the person you want to block.
In the top right of the message, click "…".
Then, click Block [sender].
If you blocked someone by mistake, you can unblock them using these same steps.
How to create filters
The filter setting limits who can contact your child via email. If you'd like to add more people to the filter, you can do so from the accounts settings.
From your child's Gmail account, click on the gear icon in the top right corner.
Click Settings.
Click on the Filters and Blocked Addresses tab.
Click Create a New Filter and follow the prompts to create a custom filter.
Next, select "Delete it" so that filtered emails don't get sent to your child's spam folder, where it could be seen.
Potential Dangers to Watch Out For
Email accounts may seem relatively harmless, but there's more to worry about than you may think. Here are a few of the dangers email presents, as well as how to help prepare your kid to deal with them.
Communication with strangers
This is probably the biggest concern for families, as a Gmail account allows kids to email, chat, and video chat with other people. This is especially true for kids who play games online and may chat with others. Oftentimes, they may want to move the conversation to another platform. Consider making a strict "no email or chat messaging with people you don't know in real life" rule.
Phishing/scams
Gmail can be pretty good about filtering out phishing emails, but some may still slip through. Talk to your kids about these types of messages, and how they're meant to trick people into providing personal information like social security numbers, birthdates, and credit card numbers. Show them an example of one on your own account, if possible. Then explain that they try to lure people with free offers. Once you click through, these messages often hide viruses and other bad things that can affect your computer.
Security
Make sure your child's password is super secure, with a mixture of capital letters, numbers, and special characters. For even greater protection, turn on two-factor authentication. This can help keep hackers from accessing their account.
Privacy
When helping your child create their username, make sure they don't accidentally include any potentially identifying information. This can include things like their school mascot, the year they were born, or their whole name. Keeping your child's user name non-personal will help prevent strangers from learning key details about them.
Bad example: JoshuaB2012
Good example: Fortnitefan5738
How Bark Can Help
To help make Gmail for kids safer, Bark monitors your child's sent and received emails, attachments, and chats. You'll receive alerts if Bark detects potential issues like bullying, depression, suicidal ideation, online predators, and more.
Make sure you've created a Bark account (either during your free trial or as a subscriber).
Visit your dashboard.
Select the "…" menu and click Add device or app.
Choose Content monitoring.
Scroll down until you see the email section and select Gmail.
From this screen, you can choose to enter in your child's username and password, or they can do it themselves.
You're all set! Bark will immediately begin monitoring their account.
Between Snapchat discussions, screen time debates, and the latest tech devices that enter your house, you've probably caught yourself wondering if raising kids has always been this challenging. The short answer is no! Some of the issues we're facing today simply didn't exist for our parents and grandparents. But that's okay — it just means that the parenting skills needed to help bring up happy and healthy kids have changed, too. In this post, we'll explain what they are so you can put your experience into perspective. You've most likely already got a lot of these important skills and don't even realize it!
6 Essential Parenting Skills for the Digital Age
Take Time to Learn About New Technology As It Comes Out
Technology is always changing, but for older generations, the stakes weren't quite as high. Parents could afford to not pay as close attention to how the original 8-bit Nintendo worked or why Tamagotchis were so popular. That's because these popular gadgets were just toys. Today, however, so much of our new technology comes with the ability to communicate with others — and that means danger. New games have chat features, phones come with built-in apps, and even living room staples like TVs can access the internet. For modern parents, it's important to research the new technology your kids bring home so you can help keep them safe while they use it.
Acknowledge the Power and Influence of Social Media
No matter what your family's values are concerning social media, understanding why and how it's so popular can help you relate to your child and many of the issues they deal with as they grow up. And whether or not you choose to grant access to apps like Snapchat, Instagram, and TikTok, your kids are still going to be affected by them. Having social media can create dangers for kids like cyberbullying, exposure to sexual content, and online predation. But not having social media can also cause issues like being left out at school, in-person bullying, and teasing. It's up to you to weigh the effects of both sides, but social media will continue to dominate the cultural landscape for young people. As your kids grow up, your parenting skills in this area may have to evolve.
Prepare Your Kids For How to Deal With the Constant Influx of Information
When we were growing up, "the news" was something you read in the morning paper or watched on TV. Magazines and conversations could add to our knowledge, but that was about it. Unless you went out of your way to read or watch the news, you could remain blissfully unaware of most current events. Today, it's exactly the opposite. News is everywhere 24/7 and it's instant. It never stops, and even when you're not looking for headlines, you're bombarded with them. Unfortunately, it doesn't distinguish between kids and adults. Young people may not know how to deal with things like misinformation, or the stress and anxiety caused by hearing about tragic world events. Talk to them about current events and the things they learn online. Be sure to stress the importance of self-care when they feel overwhelmed and overstimulated.
Recognize That the Digital World Can't Be Separated From the Real World
For older generations, there's a huge distinction between "we chatted online" and "we chatted over coffee." This is because, for many years, the experience of using the internet revolved around the idea of "logging on" — a concept completely foreign to Gen Z. Today, thanks to 5G internet and smartphones, you're always online. When your kids say they hung out with their friends, that could mean on Twitch, Zoom, or Discord. Or it could just as easily mean they're at the park. Technology and social media are completely embedded into everyday life, and they aren't something that can be turned off anymore. One way this seriously affects kids is cyberbullying. Unlike in the past, it can follow kids home and happen at any time of day. This can make it feel a lot more distressing! Keep this in mind when your kids get upset about something that happens "online" — it's so much more than that to them. It's their whole world.
Understand the Issues Previous Generations Didn't Have to Deal With
There are some scary things kids have always faced: things like skinned knees, back-to-school jitters, and bad dreams. But some of the issues facing young people today couldn't have been imagined 50 years ago. This includes dangers that the internet has brought to life, like cyberbullying, catfishing, and online grooming. It also includes issues that were once thought to be so infrequent as to be almost impossible, like child suicide. Today, suicide is now the second-leading cause of death for young people. Because all of these dangers are relatively new, it's crucial to talk to your kids and have open and honest conversations about them together.
Teach Your Kid About Their Digital Footprint
Instilling good manners can be a big part of raising kids. From saying "please" and "thank you" to knowing which clothes to wear to church, children learn from their families how to act in public. Kids today are taught these same rules, but just as important is digital etiquette. Because so many of our interactions happen online, it's necessary that children learn what's proper there. Introducing the concept of digital citizenship to your family means explaining that their actions online can reach a lot of people. Their digital footprint can even last for years to come!
How Bark Can Help
Because so much has changed for families in the past decades or so, keeping up with technology can be extra challenging. One of the best tools to add to your parenting skills toolbox is Bark! Our award-winning service monitors your kid's texts, emails, and 30+ apps and social media platforms for signs of digital dangers. We also have a powerful web filter and screen time management tools to help protect them from inappropriate content.
Androids make great first phones for kids, and there are a ton of models for families to choose from. No matter which one you go with, it's important that you help keep your kids safe while they're texting, playing games, and surfing the web. In this post, we'll walk you through how to use two of the best Android parental control apps on the market. Google Family Link is a great free app for basic online safety, while Bark (that's us!) is an all-in-one safety solution that provides comprehensive protection for families.
Using Google Family Link for Android Parental Control Settings
Android devices like Pixels, Galaxies, and Palms have limited built-in controls. Fortunately, Google Family Link provides a robust set of parental controls — think of it as a free safety companion app for Android devices. It allows you to view your child's online activity, manage their apps, set screen time limits, and more. Parents with iOS devices can even use it, making it perfect for mixed-device households. We have an entire guide to Family Link with step-by-step instructions for all kinds of parental controls, but we've highlighted the most important ones to get you started.
How To Set Up Family Link
Download the free Family Link app onto your own device (Android or iPhone).
If your child already has a Google account, Family Link will walk you through linking both of your accounts.
If your child doesn't already have a Google account (or Gmail), you'll need to create one for your child so that you can use Family Link.
Once complete, children can sign in to their device with the new account.
Once the accounts are linked, use Family Link to set digital ground rules for your family.
How To Manage Your Child's Screen Time
Open the Family Link app.
Select your child.
Find the Daily limit card.
Tap Set up or Edit limits.
Follow the instructions on the screen to set daily limits.
How to Block Apps
Open the Family Link app.
Select your child.
Find the Apps installed card.
Tap More.
Find the Allowed list.
Tap the app you want to change your child's permissions for.
Tap App permissions.
Switch the permission on or off.
How To Manage Your Child's Web Browsing on Chrome
Open the Family Link app.
Select your child.
Find the Settings card.
Tap Manage settings.
Tap Filters on Google Chrome.
Choose the setting that's right for your family:

Allow all sites: Your child will be able to visit all sites, except the ones you block.
Try to block mature sites: No filter is perfect, but this should help hide sexually explicit and violent sites.
Only allow certain sites: Your child will only be able to visit the sites you allow.

Tap Manage sites to manually allow or block certain sites.
Bark's Android Parental Control Features
At Bark, we use kid-proof technology that allows families to manage screen time and block websites easily with just the tap of a button. Setting healthy boundaries around tech use is crucial as kids grow up, and Bark provides customization not only for each family but for each child.
Dynamic screen time schedules
Bark's approach to screen time centers on the idea that different times of day call for different screen time rules — one size definitely doesn't fit all. For example, when your kids are in school, you can block access to everything but educational sites. And at bedtime, you can allow apps to help them wind down for the evening. And because all kids deserve to blow off a little steam, you can designate free time hours just for play.
Web blocking
Our world-class web filter lets you select exactly which websites your child can access on their devices. You can allow or block specific sites — or even whole categories like streaming services, online gaming, sexual content, and more. You can also decide exactly which apps (especially potentially dangerous ones like Snapchat or Omegle) your child can access and when.
How to block an app or site using Bark
From your dashboard, find your child's profile.
Select Settings.
Choose Parental controls.
Review the rule sets you've scheduled.
Scroll down until you see Screen time rule sets and select the rule set currently applied.
Toggle the app or site to Blocked.
Repeat these steps for any other screen time rule sets you've scheduled.
You're all set!
Content monitoring
Blocking and screen time scheduling are great ways to prevent access to inappropriate content, but what about protection on the apps and platforms your child is allowed to use? That's where monitoring comes in. Bark scans your kid's text messages and social media activity for signs of bullying, suicidal ideation, online predators, and more. If something concerning is found, you'll get an alert so you can check in and make sure everything's okay.
Want More Help with Parental Controls for Everything Your Kid Does Online?
We hope this blog post has helped you learn how to manage Android parental control settings. But as a parent, you probably know that your kids have access to all kinds of technology besides phones, including social media platforms, apps, and gaming consoles. Check out our Ultimate Parental Control Guide for a complete list of parental control guides. We also have an interactive website called Barkomatic where you can enter in the different ways your child interacts with the internet and receive the parental control instructions for each in one convenient location.
Comments sections on social media platforms can be scary, hateful, and aggressive places — and this happens when people are logged in under their real names. Now, imagine how scary comments would be if people were completely anonymous! This is essentially what the messaging app Yik Yak is. And to make things even more sketchy, it only shows you messages — also known as Yaks — from people within a 5-miles radius. Yik Yak combines the bite-sized messages of Twitter with the upvote/downvote feature of Reddit, all tied together with the location-based parts of Snapchat. Buckle up, we've got a lot to cover as we discuss all of the different dangers the return of this definitely-not-for-kids app poses to young people. 
What is Yik Yak?
Yik Yak was created in 2013 and was similar to other anonymous sharing apps of the time, like Whisper and Nearby. No user names, no real names, and no profile photos made it truly an anonymous experience. It's basically the unfiltered internet version of the Wild West. Adding in the 5-mile radius requirement to chat, however, set Yik Yak apart, and it quickly became popular at universities. Because college campuses are densely populated by tech-savvy people with similar interests, an app like Yik Yak was bound to explode in popularity — and it definitely did. At its height, it had millions of users and was a tech start-up poised for success. Then, just a few short years later, the company shuttered abruptly. Fickle users and negative press contributed to its downfall, as well as the incredible dangers we'll get into next.
The Many Dangers of Yik Yak
Bullying
As Yik Yak invaded college and high school campuses all over the U.S., stories of aggressive messaging began to dominate the headlines. Bullying, for example, can be hard enough to deal with on regular social media platforms. When it's anonymous, it's almost impossible to address. Think of Yik Yak like the graffiti messages on a school's bathroom wall — except it's virtual and can be seen by anyone instantly.
Online predators
An app that connects strangers to kids based on location sounds like every parent's worst nightmare, and with good reason. Yik Yak does exactly that, providing direct access to potential predators in the same neighborhood. While Yaks are public (there's no direct messaging feature) it's easy enough to exchange contact information — including real names, addresses, and phone numbers. Then, they just have to make the jump to another platform like texting, Instagram, Kik, or Snapchat where the grooming process can be continued in private.
Hateful and violent content
Anonymous messages spewing racist and sexist commentary were rampant on Yik Yak in its heyday. An article by The New York Times in 2017 goes into some of the more notorious incidents involving Yik Yak on college campuses. Graphic messages promoting sexual assault and violence were especially heinous, and the app is named 51 times in a lawsuit against Mary Washington University.
Why Is It Back and What's Different This Time?
The new owners of Yik Yak purchased the rights to the platform in February of 2021, and have stated that they are "committed to making Yik Yak a fun place free of bullying, threats, and all sort of negativity." In the App Store, it's rated as 17+, but once it's downloaded, it states that it's 13+, with no age verification required at all. To make it even more confusing, the Community Guardrails also specify that it's not for kids under 13, not under 18.
Prominent on Yik Yak's homepage is their Community Guardrails, which detail all of the types of content that are off-limits, including things like:
Bullying
Identifying people and children
Suicide and self-harm
Bigotry
Violence and threats
Sexual content
Misinformation
Violators of the Community Guardrails are subject to a "one strike and you're out" policy, resulting in an immediate ban. While this sounds like the company is committed to stricter safety measures, it's yet to be seen how actually enforceable these new guardrails will be. Also, they don't stop someone from posting at all — they only work after the fact. And when something awful is posted, it can be hard to unring that bell.
Anonymous Chatting Apps Are Never Safe
The lure of anonymity can push kids to post things impulsively that they would never share in real life. Plus, believing they can say whatever they want without fear of repercussion can lead kids to participate in risky behavior they wouldn't normally otherwise. Another important thing to remember is that anonymous apps are never, ever truly anonymous. Screenshots are easily taken. Even a physical photo taken of the screen with someone else's device can cement a message into perpetuity. Because of these risks, the team at Bark recommends that no children use Yik Yak or other similar anonymous chatting apps. Seriously — nothing good can come from them.
How to Help Protect Your Kids
When Yik Yak initially launched, it spread like wildfire on college campuses and high schools — it even reached some middle schools! We anticipate the same thing may happen this time around. As news of its return spreads among kids, many will recognize the app from sensational stories from older siblings and friends. If your kids express interest in Yik Yak, talk to them about the many dangers it poses and how hurtful the app can be to users. You can also use Bark's world-class blocking tool to prevent your kids from accessing it entirely — which for many families will be a good idea.