How to Block PornHub and Other Porn Sites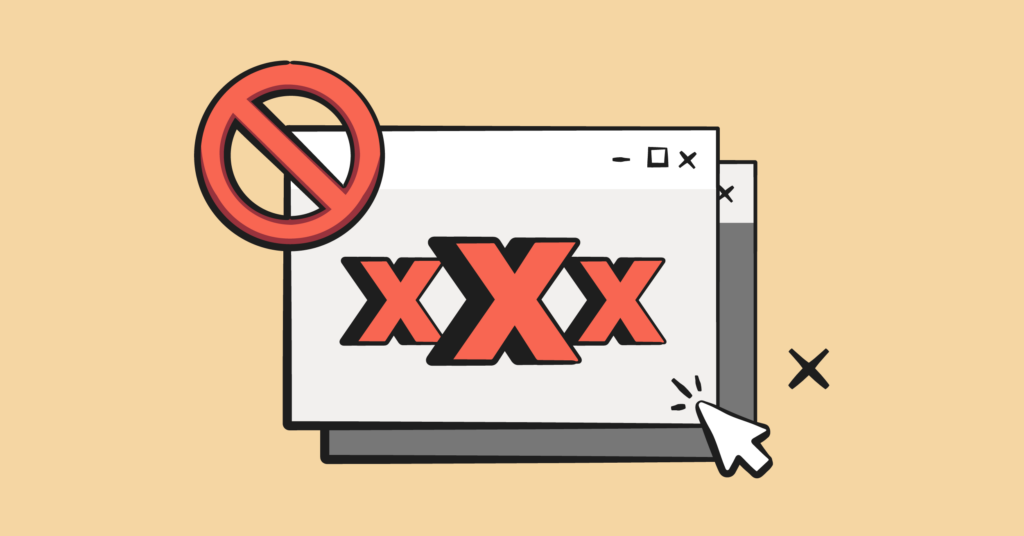 According to our 2022 Annual Report, 62.4% of tweens and 82.2% of teens have encountered nudity or content of a sexual nature online. This figure is definitely eye-opening, and we know it can be a scary subject for parents. And while porn today can be found anywhere from Twitter to YouTube, one of the biggest and most obvious offenders is PornHub and sites like it. To help parents out, we've researched the best ways to keep porn off your kid's devices.
How to Block PornHub and Other Porn Sites
There are several ways to block PornHub and related porn sites, and we've listed them out below. However, no matter how you much try to block, there's always the chance porn may still sneak through via ads, texts, and social media.
Blocking Porn on Different Devices
How to block Pornhub through your child's device settings. One of the simplest ways to block porn is to use built-in tools and apps.
How to block Pornhub through your browser settings. If you use Google Chrome or Firefox browsers, you can easily download add-on extensions that will allow you to block individual websites on any computer or mobile device with that browser. Chrome users can walk through the process here.
How to block Pornhub through your router or domain naming system. This is a little more complicated, and it extends beyond plugins and apps to protect at the ground level. You can learn how to access your router and domain naming system to block websites here.
How Bark Makes Blocking Porn Simple
While the options above can help you block PornHub and other porn sites, the process can be time-consuming. So, what do you do? It can take a while to figure out which websites to block and then actually block them one by one.
That's why Bark offers a faster and simpler solution. Bark allows you to block websites and apps by category, as well as set screen time schedules so you can help set healthy boundaries. This gives you all the control with none of the tedious work, so you can rest easy that your kids are better protected.
To get started, learn how Bark works and start your free trial today.
About Bark
Bark is a comprehensive online safety solution that empowers families to monitor content, manage screen time, and filter websites to help protect their kids online. Our mission is to give parents and guardians the tools they need to raise kids in the digital age.