After School App: Should Parents Worry?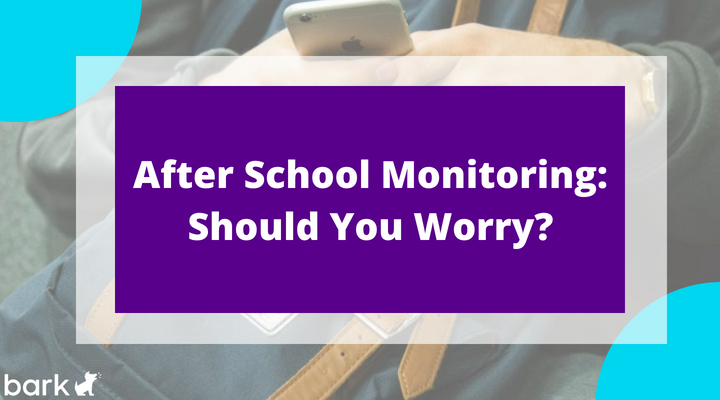 Social media is an umbrella term for a large number of websites and apps that connect users with other people. One such offering is After School, an app for high school students promising to connect with other students at school. Is monitoring After School app necessary?
What is After School App?
After School is a social media app that promises to connect students with other kids at their high school. It allows them to make posts, make plans for activities with another student, or in times of crisis, talk anonymously with a crisis counselor.
Users must verify their identity and that they attend the school they're trying to join. Parents and other adults are not able to join the app.
Is It Safe?
After School promises that all posts are moderated. They say that posts undergo moderation by both a technical and human review before being posted. Additionally, supposedly, another such review happens if a user reports a post. It also requires users to confirm their identity and that they attend the school they want to join before joining.
In theory, these restrictions should protect your child from both online predators and bullies. As we all know, mistakes can happen, which means it's possible for a post to slip past or perhaps a predator to find a way around the verification process. A predator may perhaps use a real student's info they've found online or in real life.
There is no information provided by the app's website about what the verification process includes, or the moderation process on the posts.
Can Online Predators Join?
In theory, it should be hard to do so. After School requires users to verify their identity and their attendance at the school in question before joining. However, it does not go into detail about what the verification process includes.
If it's merely a matter of taking a picture of a school ID, for example, it wouldn't be difficult for a predator with access to a student to get the ID, take the picture, and get around the verification process.
Is Monitoring After School Necessary?
The app does not allow parents to join, so the only way you would be able to know what your child shares on the app is to physically access the app through their phone.
However, After School does say that you can set parental controls in the Google Play Store or on Apple devices to prevent your child from downloading the app. Within the app itself, it claims to have custom controls to monitor or restrict use, and that you can password-protect the app settings or the app itself to prevent your child from changing those settings.
It does not go into detail about what those custom controls are. Additionally, your teen may be able to bypass a password that you've set up. Especially if it is one the family uses for other accounts.
Is It Worth the Risk?
After School has some potential benefits.
With the ability to talk to a crisis counselor, if your child feels desperate and doesn't feel comfortable talking to you yet, it gives them access to a trained, qualified adult who can guide them.
The "Would You" section of the app allows them to make plans to see a movie, volunteer or participate in other activities with another student, potentially expanding your child's circle of friendship. The ability to post anonymously might make your child more willing to be open and vulnerable and make more friends.
On the other hand, anonymity can also lead to riskier behavior. They may share information that you wouldn't want them to share such as information that is too personal. Anonymity can also lead to cyberbullying or exposure to inappropriate content.
The promises of security and safety exist on the After School app, but in many ways, are rather vague and lacking reassurance. Additionally, they do not provide 3rd party monitoring apps access to their API. One of the best monitoring techniques is talking to your kids about their app usage. Just like in real life find out who they hang out with online, talk about how they met that person, and what their discussions center around.
For comprehensive specialty protection for your tween or teen from the latest risk on cyberbullying, sexual content, and online sexual predators, sign up for Bark monitoring.
About Bark
Bark is a comprehensive online safety solution that empowers families to monitor content, manage screen time, and filter websites to help protect their kids online. Our mission is to give parents and guardians the tools they need to raise kids in the digital age.