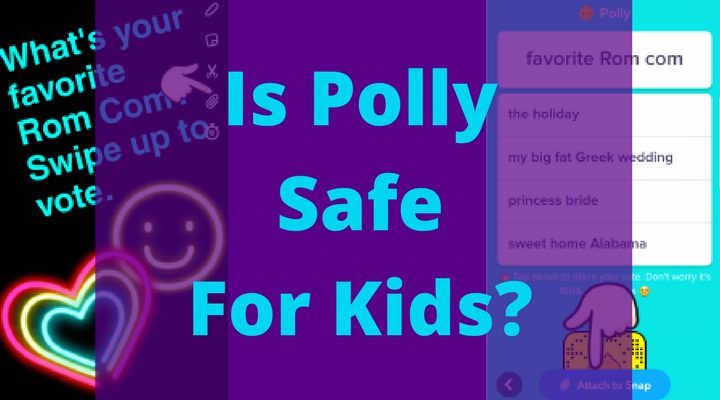 Polly is a simple app that attaches polls to stories in Snapshot so friends can vote on a topic. The app also contains a matching game — making it particularly attractive to kids. But is Polly safe for kids?
On the face of it, this is a fun idea. Kids can get opinions from their friends on everything from their favorite RomCom to pizza toppings. The major problem is that, like all polling apps, Polly is anonymous. Also, it is clearly not intended for young kids. The desktop version has a dice to roll for a random question, and pretty quickly questions like "Ideal first date?," "What should a girl never bring to a date?," and "Never have I ever kissed someone on the first date" show up. While the target audience for Polly is teenagers, adults can easily post a cruder, more sexual poll that is forwarded to kids or shared to the Our Story on Snapchat.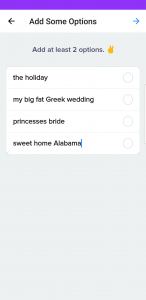 Polly is less dangerous than Sarahah, which allows anonymous comments on Snapchat stories, as it only allows poll answers. However, a user could post a question that invites crude sexual humor, and the Snap linked to the question could be a problem. And a kid could use Polly to try to get positive feedback - and instead get a bunch of negative ones. Example: Do I look ugly? And then all their "friends" respond "Yes." Anonymous polls are not so fun anymore.
Who Can See the Polls?
Because people don't need a Snapchat profile - or any other profile - to vote, an unpopular kid could find themselves being dog-piled by deliberately unpleasant answers (or polls, for that matter). This is an app often used to "Shade" an unpopular kid, or someone who has simply fallen out of momentary favor.
Kids can receive the poll links without being part of the Polly or Snapchat. So, parents need to talk with their kids about anonymous polls in general. Discuss when polls are and are not a good idea. Before kids post a poll, they need to be aware that if they post a personal or sensitive question they may get obnoxious answers. In fact, they almost certainly will! Educate them to post only polls that are less personal. Favorite TV show is a lot safer to post than asking for a direct opinion on the photo you just took.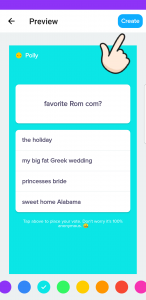 Is Polly Safe For Kids?
Parents should be aware first that Polly exists and can be downloaded and linked to Snapchat easily if parental controls are not set to prevent downloading apps. It is possible for an older child to get hold of this app without their parents knowing. Check out our parental control guides for Android and iOS to set up restrictions on downloading apps.
Please consider whether your is ready to deal with the issues that come with anonymous polling and comments. Above all, start the conversation about dealing with anonymous comments and the potential for cyberbullying - about dealing with people being mean online and not being one of those people yourself.
The rating provided by the developers is 13 and up, and with teenagers, those dating questions are less of a problem. Ultimately, of course, parents should make their own decisions about when their kids are ready for a specific app. Tweens and teens are known for poor impulse control and lack of maturity. That often translates to hurtful polls and harmful answers.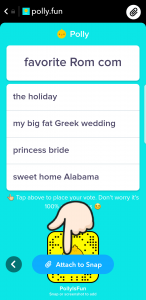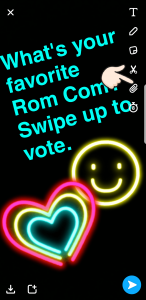 If your child is on social media, this might also be a good time to talk about being careful which apps you link to your profile and what information they can gather. A lot of Facebook "quiz" and "poll" apps can be a potential back door into your profile. Whether Polly can be a back door into Snapchat profiles is unclear, but it's another thing to think about. It is also a good time to talk about how people act when they are anonymous - people are much more likely to be mean when their name and face are not attached to what they are saying.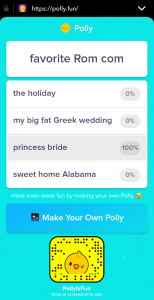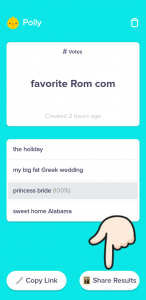 Bark is able to scan public and private Snapchat stories. We can also monitor Snapchat DMs on Android and Amazon devices. However Snapchat does not allow external access to DMs on iOS devices. We're continually working to be able to monitor Snapchat on iOS.
Bark monitors texts, chat, email, YouTube and more than 24 social platforms for signs of potential issues like cyberbullying, sexting, depression, suicidal ideation, threats of violence, and more. Sign up today for a free, one-week trial!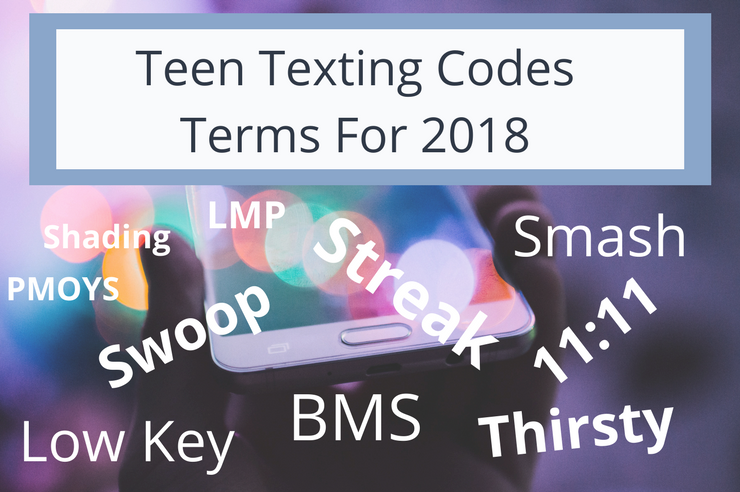 Parenting is a rewarding job, but it can also be challenging, especially in today's digital age. Especially when it comes to teen texting code terms which seem to change daily. However, by learning the secret language of teens and knowing what your kids are talking about, you can be aware of any possible issues. What does BMS mean? What does PMOYS mean? Are these phrases and shorthand you, as a parent, need to be concerned with? With this information, you can have those important conversations about what is appropriate and what is not when it comes to digital citizenship and life in general. Here are some teen texting code terms you may see your child using.
Snapchat Texting Code
Snapchat Streak or Snapstreak: Snapchat is a popularity contest among many teens as they are on an elusive quest to keep up their Streaks. What is that? you may be asking yourself. Friends create a Snapchat streak when they send each other snaps every day for at least three days in a row. The streak continues to increase as long as the friends snap within a 24 hour period. Once a streak is created, the user has the fire emoji next to their streak number.
PMOYS:

What does PMOYS mean

? This acronym stands for "Put Me On Your Snapstory" and is usually requested by someone to prove that there is some sort of relationship or friendship. PMOYS becomes part of the popularity contest of this app.
Social Media Texting Code
LMP is a term that means "Like My Pic." Teens ask for likes to Instagram postings to show their popularity, and if they don't get enough likes they will delete the picture.
11:11 is a popular time as many believe it is the proper time to make a wish. In social media, many teens will take a screenshot of the time and let their followers know who their crush is.
Shading on social media is a passive-aggressive form of cyberbullying, where teens gossip about another party without naming that party, but everyone knows who it is. It is the general social media term for sub-tweeting.
Spam is a fake social media account often used for cyberbullying, aka the general social media term for a Finsta.
 Teen Sexting Code
Smash means to have casual sex. This term is often used in memes or games played on social media.
BMS:

What does BMS mean

? stands for "Breaks My Scale." This is used when rating somebody. A girl may send her friend a message stating that a cute boy BMS.

Bae is the term for significant other or someone a teen has a crush on
Thirsty can be used to mean one is desperate or wants something. Usually this is in reference to someone who desperately wants to be liked or have sex.
Beat cake is a sexual term that refers to engaging in rough sex. Teens try to avoid known sexual terms by using innocuous cooking terms instead. They think these terms will not get flagged as inappropriate.
Teen Texting Code
Swoop is a texting code to talk about getting a ride from someone. The teen is asking to be swooped up by someone to go somewhere.
Thot came from rap music and has emerged from the acronym, "That hoe over there." It is a derogatory word used to call someone a hoe or slut.
4:20 refers to smoking weed. Its origins go back to a group of friends that met after school to smoke at 4:20 pm. Another significance to 4:20 is April 20, a special day for those who wish to celebrate and consume cannabis.
Low Key is used to indicate a teen is s

omewhat interested in something or someone (can sometimes refer to keeping information a secret)

High Key means when a teen is very interested in something or someone (can also mean actively spreading information)
Teenagers are at a stage where they want to be independent but still require guidance. Teen text code allows kids to communicate interestingly while having a sense of independence. Many terms are innocent, but others can pose a warning sign to parents. It is important to know what your child is doing online. However, as a parent, it can be hard to monitor everything your teen does, says, and sees. With Bark's monitoring services, we can help you save time and give you the peace of mind you deserve. For more information, such as "What does BMS mean" and more, visit Bark today.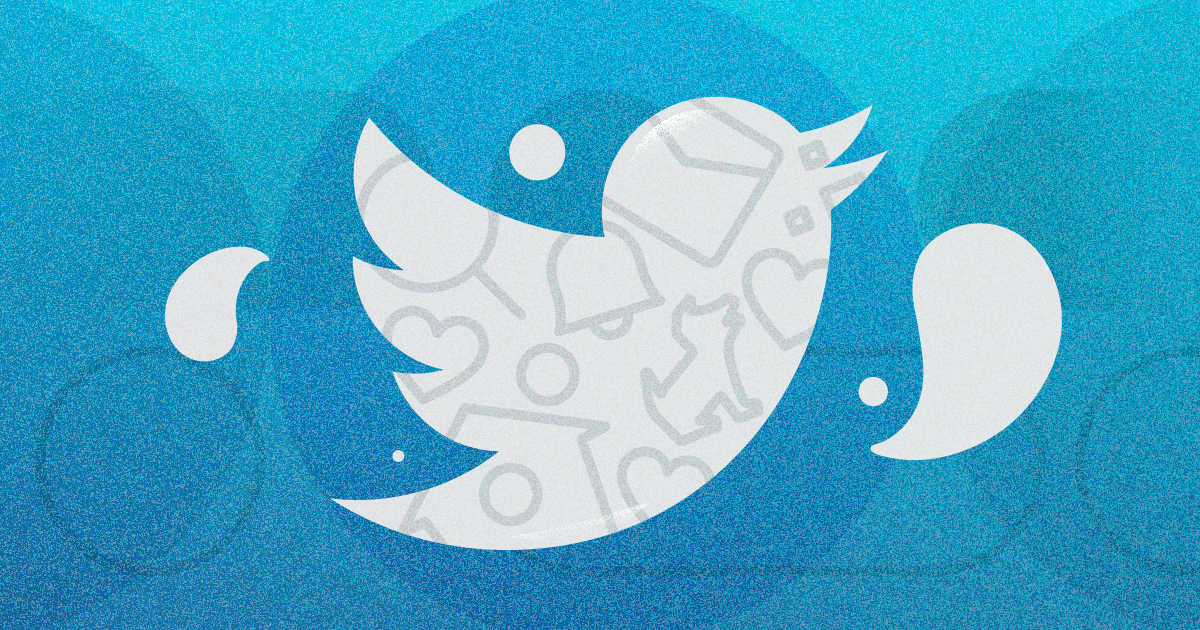 **This post was updated on June 19, 2020**
Your kid may be at a stage where they're rapidly diving into the social media scene. While interacting online can mean building a community, learning from others, and exploring new interests, you also want to help keep them safe. If your child has a Twitter account — and especially if you don't — there are some things you should know about the popular app. Don't worry because we're diving into that, understanding is Twitter safe for your child, and giving you the scoop on Twitter monitoring.
How Twitter Works
Twitter, like most social media platforms, encourages users to interact quickly and often. While Twitter now allows up to 280 characters per tweet, it has always been a platform that is designed for "short and sweet" messages. Users must get their point across with a limited number of characters.
Luckily, people on Twitter have a good deal of control over the content that they follow (from the brands and celebrities they're interested in to friends, family, and even total strangers). But if someone your child follows retweets content from another account, your kid could quickly be exposed to more and more tweets from strangers.
Misinformation is a significant part of social media, and Twitter is no exception. But the platform has recently taken steps to help protect its users from being shown misleading tweets. Still, it's worth having a conversation with your child about how they shouldn't be quick to believe everything they see on the internet.
Is Twitter Safe for Kids?
If your child has a Twitter account, make sure you aren't caught off guard by how they're using it. Having regular conversations about online safety — along with — is a must, and as a parent, there are some things you should know.
Your Child May Not Control Who Follows Them
Twitter is designed as an open platform, which means that your child won't always know the people who have chosen to follow them. In order to control their follower list, Twitter users must set their profiles to private, which will require them to personally screen and accept every person who chooses to follow them. Most teens don't, but this may be something you ask your child to do.
Retweeting Means Possible Cyberbullying
A retweet is when a tweet was originally created by one person but is then shared with others. This Twitter feature means that your child's content has the potential to go viral — and so could be seen by a wide range of people worldwide very quickly. People can add their own messages to a retweet, and these, unfortunately, aren't always nice comments. Content posted is instantly visible, and it might not be possible to take it back again.
Revealing Their Location Isn't Safe
Location services allow your child to "check-in" and let the world know where they are, which could lead to the potential for a stranger to find them all too easily. Ensure your child turns off this feature in their settings as a measure of Twitter parental controls.
Subtweeting: A Form Of Cyberbullying
Subtweeting is tweeting negatively about someone without explicitly mentioning their name. While this might sound like it's fairly harmless, it can actually cause the victim of the tweet a great deal of distress. This often escalates to cyberbullying and can be highly damaging to the individual being bullied. If this is something your child is experiencing on the platform, you might find it helpful to mute certain words or hashtags and block negative accounts, so your kid won't come across them on their timeline.
Tweets Are Automatically Set To Public
The default setting when creating a Twitter account is public, unless your child manually changes their privacy settings. That means that anyone, anywhere, can see what your child has posted unless they change the settings.
Direct Messages Are Possible On Twitter
Private messaging, in which messages are visible only to the parties engaged in the message, is a big part of the platform. If someone wants to poke fun at, cyberbully, or even groom a child, they may move that conversation to DMs for more privacy. Your child can adjust their direct message settings to help prevent strangers from contacting them.
How Bark Can Help
It doesn't take long to run into something troubling on a social media site like Twitter. Even if you have an account of your own, you might not see everything that your child posts or discusses. And if you aren't seeing a large number of tweets from your child, that doesn't necessarily mean they've blocked you or they aren't using the platform. Many teens choose to use Twitter primarily to follow celebrities and brands, rather than actively engaging in conversations of their own. Still, carefully monitoring your child's online activity using Bark can help alert you to potential problems before they become too serious. Bark Twitter monitoring includes:
Tweets

Replies

Direct Messages
So is Twitter safe for kids? There are some risks to be aware of, but there are also some settings you can change to help keep your child's experience on the platform safe.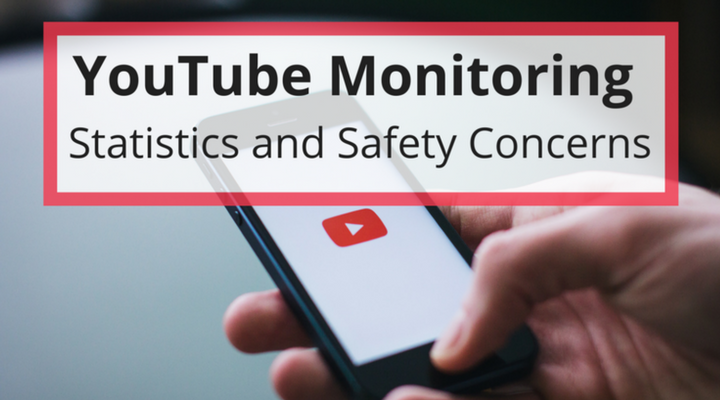 It may come as no surprise to you that kids 13 and up watch 12.1 hours of videos per week on YouTube. You may even use YouTube yourself to watch news stories or find nostalgic videos. However, your kids probably use the platform to consume a different kind of content than you do. Whether they can't watch enough DIY slime videos or Fortnite tutorials are their thing, you might wonder whether they're spending too much time watching videos. You may also be concerned about what kinds of videos they're watching.
YouTube can be a wonderful place full of educational and motivational videos. But the fact that it's an open platform with limited internal monitoring means that anyone can upload almost anything, and the comment sections can get nasty very quickly. Unfortunately, YouTube has no way to thoroughly monitor what your kids post or the comments they receive. Read on to learn what this means and how you can .
What Kind of Parental Controls Does YouTube Have?
Did you know YouTube has parental controls you can put in place to help limit the inappropriate videos your kids may come across? They offer a Restricted Mode that you can turn on or off. The feature allows you to filter out explicit search results you might not want your kids to see. If you'd like some more guidance, this short informational video will walk you through the steps for setting up Restricted Mode.
While it can be a helpful tool, YouTube's Restricted Mode does have some limitations. On computers, it works at the browser level. This means you have to set up the restrictions on each browser — Safari, Chrome, Firefox, or whatever else your child can access. While you can lock the restriction into place on the computer, you can't lock the restriction into place on phones or tablets, so your child may be able to make changes.
Explicit Cartoons and Toy Advertising
Many people try to circumvent the rules on YouTube by sneaking in content that isn't appropriate for children. One good example is a complaint about cartoons being posted on YouTube with overly adult content disguised as being kid-friendly. The BBC reported this to explain how much of a minefield YouTube can be.
Even YouTube Kids, which was created to curb parental concerns, still has problems with objectionable content. Some of its popular "unboxing videos" are nothing but infomercials intended to target kids. In some cases, inappropriate content for kids can come through advertising rather than directly through the video content.
Monitoring What Your Kids Post on YouTube
If you have a creative kid at home, you may want to give them the freedom to create and post their own videos on YouTube. Letting them express themselves with video can be fun and beneficial when they're creating something positive to nurture their imaginations or future career interests.
But you may want to keep an eye on what they're posting. Are they making videos with overly personal information you don't want them making public? Are they producing content with slightly mature themes or inappropriate language? Maybe they even post dozens of videos per week, and you have no way to know what they posted until discovering them later.
The Dangers of the YouTube Comment Section
The comment section on YouTube videos can also be a place where kids may encounter inappropriate content — including cyberbullying, explicit language, hate speech, and more. The platform has taken measures to hide toxic comments, but the problem still exists.
Perhaps most worrying is the fact that if your child is posting their own videos, they may directly receive messages from a sexual predator looking to initiate a relationship with them. They may even offer to buy your child items on their Amazon wish list in exchange for explicit images of themselves. That's why using a monitoring tool to help you keep an eye on any potentially concerning messages is important for every family.
How Bark Can Help Manage YouTube
With Bark's screen time management and web filtering features, you can help protect your child as they use YouTube on their iOS or Android devices. Simply enable YouTube Safe Search from your settings — this will require that they always use "Restricted Viewing" mode. When this feature is turned on, your child is less likely to be exposed to potentially explicit videos, even if they try to search for explicit content.

Our monitoring tool can also help keep your kid safe by alerting you to potential issues (like cyberbullying or sexual content) in the videos your child posts, comments made on those videos, and new videos your kid receives in their subscription box. Plus, Bark can monitor YouTube views and searches (even in Incognito mode) on connected Android devices and computers with our Chrome extension installed.

Whether your kid just loves watching YouTube videos or they're a full-blown content creator, using a couple of tools can help you make their experience on the platform a safe one.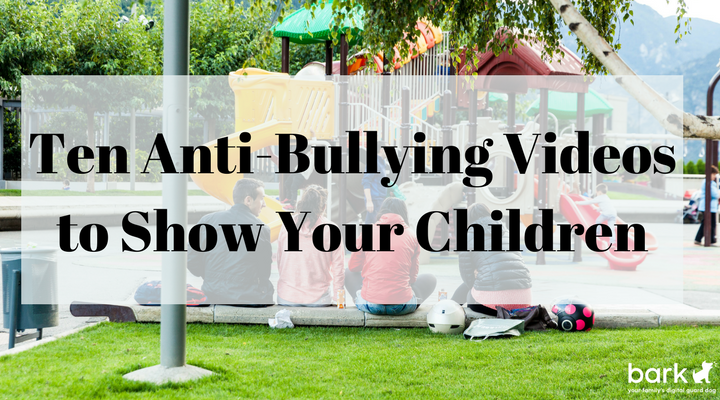 As parents, most of us will have memories of incidents of bullying at school. We were perhaps the victim, and some of us may remember with shame the times we were or we sided with the bully. Now, we can all agree that we want to keep our own children safe Also, we want to ensure they know how to get through life without falling victim to bullies. Ensuring children know what bullying is and how to deal with it is a vital life skill. However, it can be hard to know how to approach the subject. Thankfully, there are videos on YouTube that can help. Here are ten of the best anti-bullying videos you can show your children.
Five Anti-Bullying Videos for Younger Children
Top of the list is the Danger Point Anti Bullying film which clearly shows how to deal with bullying at school and is aimed at primary school children. The message is clear. "Jessica" is bullied in a number of ways and finds it hard to tell either her teacher or her mother. However, when messages arrive on her phone she does an internet search and realizes she must tell. Her mother visits the school with her and they tell the teacher. The teacher talks to the bully and explains the impact of the bullying. The boy who bullied Jessica did it to be popular.
The point is made. Bullying can be physical, verbal or emotional. It happens on and offline. Be brave, tell a grown-up, block any social media messages and do not keep the problem to yourself.
There is also a clear message to adults. Both teacher and parent miss that the student is being bullied until she tells them. However, when she does, swift appropriate action. This is an excellent video to show in a classroom setting and would promote a useful classroom discussion.
The different kinds of bullying children can experience are also clearly shown in Anti Bullying 2017. While Stand Up For Yourself is a helpful video showing how to stand up for yourself against bullies and works for the middle school age group. Another useful video is Mrs. Dudley's Class Presents "Bully Free Zone" which has students presenting their school rules and presenting different scenarios and how they are dealt with. The Anti-Bullying Week 2017: All Different, All Equal - Key Stage 1 & 2 Film and associated videos are also excellent.
Four Anti-Bullying Videos for Older Children
Acted by older children and with musical accompaniment, the LMS Anti Bullying Video would be a good starting point for discussion for older children. While Do What's Right - Better Internet Campaign powerfully shows the impact of negative social media messages on a young girl. The video also shows how her friend helps her.
Another powerful video, I'm Fine - A student short film about bullying, shows a girl being bullied and ends with her telling a friend. Again, the message is clear. Things change when you tell what is happening to you. Finally, Friends Can Be Bullies Too gives a good insight into how a friend can also be a bully.
And One For Us All
The Burger King video makes a great impact, showing how people often stand by and do nothing when they see others bullied. In the war against bullying, nobody can stand by and watch it happen. Telling someone is always the right thing to do.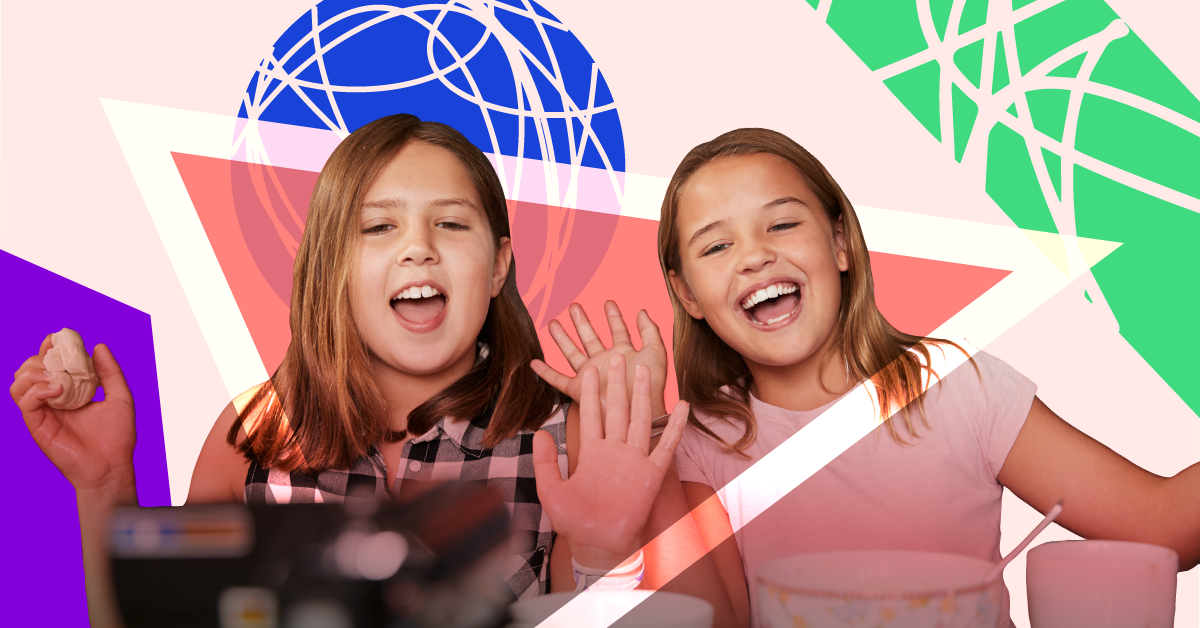 **This post was updated on Aug. 21, 2020.**
As popular as streaming sites like Netflix and Hulu are, many kids turn to YouTube to get in some good video-watching time. According to a 2019 survey, YouTube is overwhelmingly the first choice for kids looking for videos online. But you may be wondering what, exactly, your kid is spending all that time watching when they're snuggled up in bed with their headphones in (by the way, you might find our YouTube parental controls guide helpful). These suggestions are equal parts entertaining and kid-friendly, which may just satisfy you and your picky child.
As you're introducing them to some of these fun options, take the time to bond with your kid by asking them what they love about YouTube, what some of their favorite channels are, and if they have any fun video recommendations for you to watch! Showing genuine interest in what they love can do a lot to strengthen your relationship.
1. Crash Course
In 1587, a villager happened upon… Nope! None of that dry, history-textbook stuff here! Direct your curious kid to Crash Course to dive into the mystery of artificial intelligence, explore the history of science in India, or awaken their inner diva with an overview of liturgical drama. The short videos they'll encounter are so fast-paced and entertaining they may not even realize they're learning.
2. Stampylonghead
Calling all video game lovers! Stampy Cat, Stampylonghead's endearing Minecraft character, guides young viewers through the creative, angular online landscape — showing them tips and tricks along the way and entertaining them with his silly (yet family-friendly) commentary all the while.
3. Rosanna Pansino
From DIY Rice Krispies to the perfect chocolate chip cookie to experimenting with dairy-free ice cream recipes, Rosanna Pansino can feed into (get it?) your kid's culinary prowess, one wholesome recipe tutorial at a time. For those who are more on the boxed mac and cheese train than the cheesecake-from-scratch journey, Pansino peppers in videos about trying to be a mermaid for 24 hours, testing out super-long acrylic nails, and testing her dog's intelligence.
4. Kids React
Sometimes, kids don't want to watch videos of grownups — even if those grownups are explaining a cool science principle or teaching some cool video game hacks. Kids React is pretty much just what it sounds like — a group of kids, tweens, and teens reacting in real time to viral videos, movie trailers, and more! You can also check out their larger channel, FBE, for videos from people of all ages. Just be warned that some of those clips may be inappropriate for your child, depending on their age and maturity level.
5. Good Mythical Morning
If your kid is feeling a little grouchy, they might be in need of some wholesome laughs. Good Mythical Morning certainly fulfills the daily silly quota, pushing out videos of nonsensical nonsense like putting non-ice things through an ice shaver, trying cereals with different liquids, and seeing what happens if you leave different things in acid for a month. Just what your budding scientist may be already asking themselves!
6. Family Fun Pack
Sometimes, it's nice to see another family walk through similar challenges, milestones, and silly moments as yours. Family Fun Pack is a (you guessed it) family channel following the daily lives of six kids and two parents as they give an honest view of their experiences with car accidents, haircuts, new puppies, and everything in between.
7. Brad Mondo
At-home bangs disasters? Boxed dye gone wrong? If you have a budding beauty aficionado at home, Brad Mondo is the perfect hairstylist to warn them about the potential pitfalls of doing it themselves, offer some friendly advice for at-home hair care, and create some of the funniest and most positive reaction videos around.
8. That Girl Lay Lay
Your aspiring TikTok star may be wrapped up in conquering the Renegade or creating their very own slick routine to accompany their favorite bop, but that doesn't mean TikTok is the only platform that can feed their insatiable love of dance! That Girl Lay Lay can teach your kid some awesome new moves, improve their confidence, and give them a strong (and still young) professional to look up to.