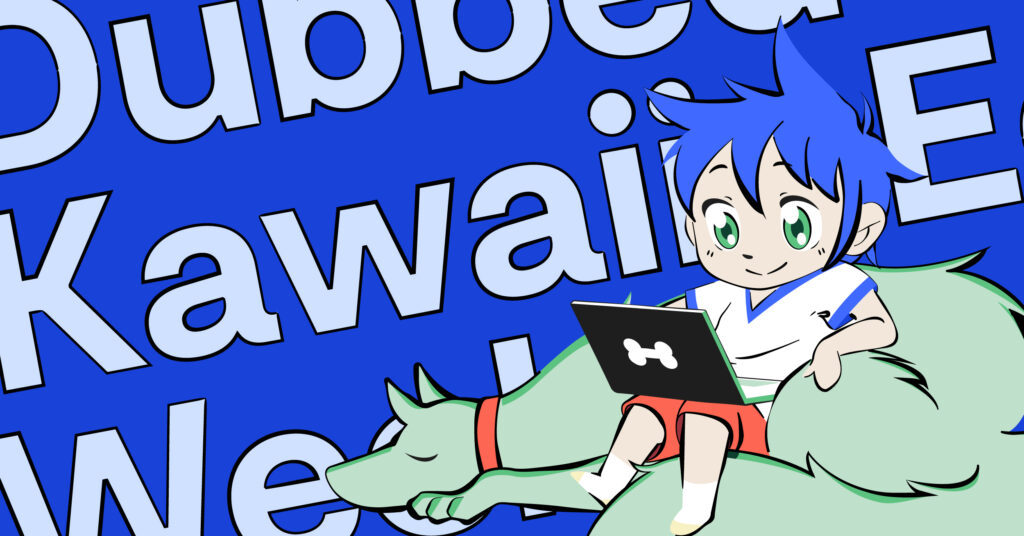 Do you ever feel like the slang your kid uses sounds like a whole other language? Well, if your kid likes anime, there's a good chance it actually is another language!
Anime is a specific type of cartoon that originated in Japan. In fact, "anime" is Japanese for "animation."But its popularity has crossed the globe — and the U.S. is no exception. Anime has found a cozy spot in American culture and English-speaking fans wasted no time in adapting anime slang into their vocabulary.
So for parents who have found themselves a little lost in their kid's newfound interest, we've listed the most popular anime lingo with their definitions to help with the confusion. Most of the words are specifically Japanese words, but we also included a couple of English slang words that are associated with fandom as well.
Anime Slang to Know
Baka — A Japanese word meaning "idiot" or "stupid". It can be used as an insult or in a playful manner.
Cosplay — Short for "costume play" and refers to dressing up as your favorite character from any show, movie, book, etc.
Daijōbu — A Japanese word for "okay" or "good." Often used in the context of trying to cheer someone else up, like "it's going to be alright".
Dubbed — This is when a show or movie is voiced over with English-speaking voice actors.
Ecchi — This is a genre or characteristic of some anime content, which means it contains sexual content. The content is not technically pornographic (though anime pornography does exist, it's called hentai) but if a show or movie says it has "ecchi," that means it is not suitable for children.
Hentai — A genre of anime that is pornographic in nature.
Josei — A genre of anime intended for young adult women.
Kawaii — If something is "kawaii" (pronounced like Hawaii) that means it is cute or adorable.
Moe — Describes a cute character for which the viewer has intensely protective feelings.
Normie — A popular person with no niche interests or hobbies.
Otaku — This is a Japanese word for "nerd" or "geek," specifically referring to someone who has no social life due to an obsession with a hobby. Hardcore anime fans refer to themselves as "otaku."
Seinen — A genre of anime intended for young adult men.
Shojo — A genre of anime intended for teen and tween girls.
Shonen — A genre of anime intended for teen and tween boys.
Sugoi — A Japanese word for "amazing" or "great". It's often used when a character is surprised or impressed.
Tomodachi — A Japanese word for "friend".
Ureshiii — A Japanese word for "happy" or "glad." Usually used when a character is extremely happy or relieved.
Waifu — Describes a fictional character that the viewer has great, and sometimes romantic, affection for.
Weeb — This can just refer to someone who likes anime. However, depending on the context, it can also be used as an insult.
Yaoi and yuri — A genre of anime that focuses on LGBTQ+ romance.
And So Many More …
This list might seem long, but there's certainly loads more that's not listed here. It's no reason to stress, however, because most of these terms are easier learned in context. So we encourage parents to sit down and watch anime with their kids, that way you can learn the anime slang together. But we hope this list served as a good intro into the basics to get you started.
And as always, Bark can help keep your kids safe, whether they're watching or talking about anime, through content monitoring and web/app blocking.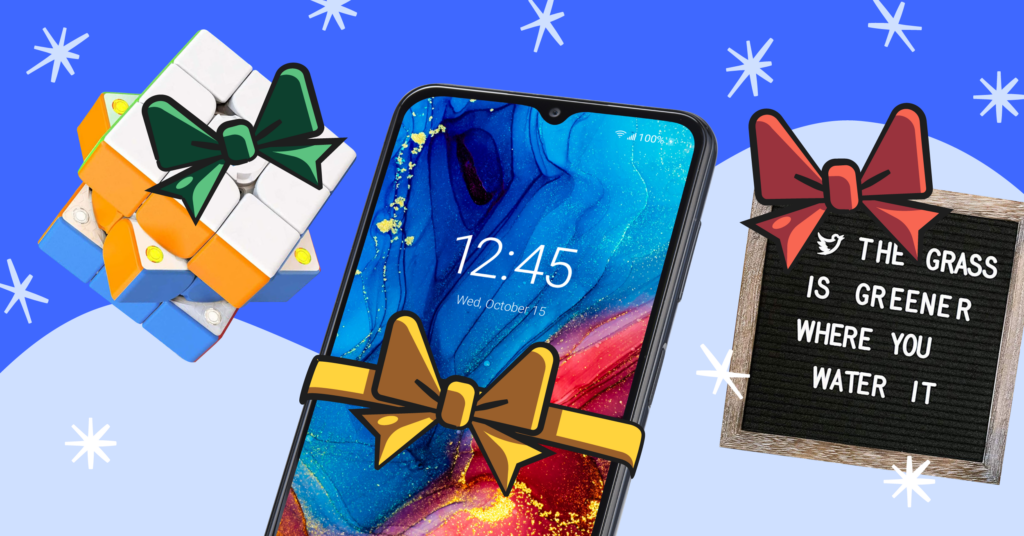 It's that time of year again and Bark is here to deliver what you've been waiting for: our annual review of top holiday gifts for kids! We've hand-picked great presents that your kids are sure to love, and you'll also stress less figuring out what's cool and what's not. This year, we have two categories: tech-savvy gifts and not-so-tech-savvy gifts. Let's dive in!
Must-Have Tech Gifts
The Bark Phone
The Bark Phone is an absolute game-changer when it comes to online safety. It's a Samsung A13 that comes with Bark built in, as well as robust parental controls like GPS-powered location tracking, app management, call blocking, undeletable texts, and more. Bark also can't be deleted, and the parental controls are completely customizable so it grows with your child. The best part? It doesn't look like a "kiddie" phone, so teens and tweens will be excited to use it. The Bark Phone starts at $49/month with no contract required.
HP Portable Photo Printer
Nowadays, kids are constantly taking pictures on their phones, whether it's cute selfies or silly snaps of the world around them. And now, they can have those pictures physically printed in a matter of seconds with this portable photo printer from Amazon. Through an app on their phone, the printer connects with Bluetooth and — voilà! Any picture they want right in their hands!
iHome PlayTough Bluetooth Speaker
There are literally tons of options out there for Bluetooth speakers. All of them promise great sound and easy Bluetooth capabilities, but it's hard to know which one is actually the best choice. We found that this speaker from Best Buy is a solid option for on-the-go music with a price that won't break the bank!
Holy Stone Drone
Drones have been super popular for the past couple of years, so if your kid has been asking for one — it's no surprise here! This one is a great option for beginners to learn how to fly a drone and take awesome pictures and videos. It comes with tons of different features, so it'll definitely grab the attention of any kid who gets their hands on one!
Bluetooth Rubiks Cube
This gift will also be fun for parents who love the classics — a Rubik's Cube with built-in Bluetooth! You can connect the cube to your phone to track your progress as you solve the puzzle and it'll even help you along the way with helpful hints.
mBot Coding Robot Kit
If your kid loves computers and is interested in coding, this gift will blow their mind! They'll get to build their own robot and program it with easy-to-use software. There are included learning resources and tutorials so they'll learn everything they need to know. It'll serve as an amazing introduction to programming and electronics for your kid.
LARQ Self-Cleaning Water Bottle
Yes, you read that correctly — almost a hundred dollars for a water bottle! Sounds crazy, right? Well, this water bottle from LARQ isn't just your typical fill-and-empty water bottle. It was built with UV technology that will clean the inner surfaces of the bottle AND the actual water inside! So if your kid uses this as their everyday water bottle for school, practice, and anything else, you can be sure it's clean and odor-free all the time!
Zihnic Headphones
Similar to Bluetooth speakers, there is no shortage of headphones to choose from. And we know parents want to get their kids good quality for a reasonable price, so that's why we suggest these headphones from Zihnic. They come with Bluetooth capabilities and are promised to fit comfortably for long periods of time.
PhoneSoap Pro Smartphone Sanitize and Charger
If there are two things that collect germs in a matter of seconds, it's kids and phones. So a kid's phone is one thing that could definitely use a good cleaning! This phone sanitizer from Amazon is for uses UV-C technology to sanitize all the surfaces of your kid's phone, and you can even charge it while it's sanitizing.
VTech Kiddi Zoom Creator Camera
In the age of YouTube and TikTok, lots of kids want to try their hand at directing and recording their own videos. So start them off with this kid-friendly camera from VTech, which comes with a mini tripod, green screen fabric, and easy on-camera editing.
Mini Portable Projector
Take your family's movie game to another level with this mini portable projector from Amazon! This tiny box will connect to your phone, tablet, laptop, or TV and project your shows and movies onto any wall in your house. It's a great way to make TV time more exciting and keep kids' eyes off phone screens.
Back to Classics: Holiday Gifts for Kids from the Non-Tech World
Wordle the Party Game
You might recall how the New York Times Wordle puzzle recently took the world by storm. Every day, a new puzzle would be posted to their site and people would scramble to solve it. This got so popular that it was turned into a board game! So instead of solving for computer-generated words on the NY Times site, each player in the game gets to pick a word for the rest of the group to solve!
"Not Parent Approved" Card Game
Despite the name, this game is a favorite for kids and parents alike! It's easy to play and will get everyone giggling by the end of it. How it works is each player has seven red cards and one player draws a Blue question card. The rest of the players put down one of their red cards with the silliest answer. And whoever has the best answer wins the round!
TeeTurtle Reversible Octopus Plushie
Sometimes simple is best, and plushie toys never get old. These little octopus stuffed animals are cute, soft, and have a fun feature — they're reversible! Each side of the octopus is a different color and has a different facial expression, either happy or mad. So your kids can show their mood without saying a word!
Charger Protectors
We've all experienced our chargers getting old and warped over time. But these charger protectors will keep your kid's cords good as new, with the added bonus of looking fun and colorful! They come in a pack of 10, with different designs like a watermelon, a frog, and a bumblebee.
Felt Letter Board
If your kid wants a fun way to decorate their room, these felt-letter boards are a great bedroom addition. It comes with all the letters they need for any kind of message they want. Maybe they'll put a great knock-knock joke or a killer quote from their favorite show — either way, they'll love having this in their room, making it one of the best holiday gifts for kids out there.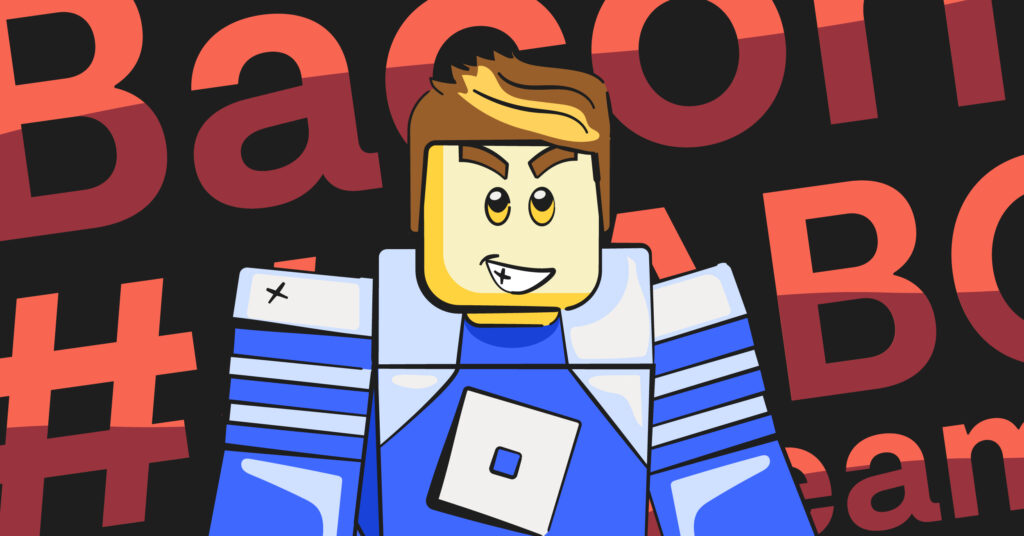 The massively popular gaming platform known as Roblox has garnered lots of attention from parents — and we've taken notice! Our Roblox app review is one of our most popular posts to date. Parents in our Facebook group, Parenting in a Tech World, are always looking for more information to help navigate the world of Roblox. We've seen a ton of posts from concerned caregivers asking things "what does btc mean in roblox … my kid won't stop going on and on about it!"
If you need a quick review of what Roblox is: Roblox is a gaming platform that has a wide breadth of experiences for anyone who joins. They can choose from literally millions of games to play and they can even build their own game. Roblox has even become a jumping-off point for many young aspiring coders. As it's grown in popularity, it's grown into an ever-expanding subculture within the world of gaming. Gaming culture in general can get confusing for parents, but Roblox is like another, deeper layer with its own language and rules that can be hard to make heads or tails of.
So that's what this post is here to do — translate all those strange words and phrases that you hear your kid saying or see them typing when they play. That way you can stay in the loop and be sure your kid is gaming safely!
So, What Does BTC Mean? Here's Our List of Popular Roblox Terms and Acronyms:
ABC — This is actually not an acronym, but it's a term used to initiate and confirm some sort of trade or task with another player. It's mostly used in roleplaying games, like "Adopt Me", to suggest what kind of roleplay two players might engage in. Ex. Player 1: "ABC to play as siblings?" Player 2: "ABC"
A/D or A/C — This is used when a player offers a trade to someone, meaning "accept or decline?" Players may also use A/C instead, meaning "accept or counter" so they can negotiate the trade as opposed to flat-out declining it.
Bacon — Insult for a newer, more inexperienced player.
Beamed — A term used to describe when someone gets scammed by another player in Roblox.
Brick — This is a common material that players can build within Roblox.
Brickbattle — Refers to combat games where players face off, either in teams or one-on-one, using a variety of weapons to destroy the other player(s).
BTC — This acronym has two meanings. One stands for Bitcoin, as players can "mine" for Bitcoin in a game called Roblox Bitcoin Miner. The other meaning is simply "because they can."
Bypass — Refers to any technique used to bypass the chat filters in Roblox. Roblox censors for things like bad or inappropriate language and numbers to prevent sharing of personal information like age and home address. However, Roblox users have come up with variations to get around these filters (some of the popular ones are noted in this glossary)
Comped — short for compromised, this is used when a Roblox account has been hacked.
"Cord", "Kord", "Deskord", "Dis" — these are common filter bypasses that players use to talk about Discord. Discord is a popular messaging platform used among gamers. Roblox does not allow the word "Discord" to prevent strangers from asking kids to talk privately on a different platform. To get around this filter, players will use some variation of Discord, like the ones listed here, to convey what they're talking about.
Devs — This stands for developers – the people who create and develop games in Roblox.
KS — Another filter bypass, which means "kiss" since the word is blocked by Roblox.
Lua — This is a popular coding language that many beginners use when they start to build games in Roblox. It's kid-friendly and can also be used outside of Roblox in other gaming programs.
Noob — This is a universal gaming term that essentially means "beginner" or someone who is new to a game. More often than not it's used somewhat insultingly by experienced gamers to point fingers at new players.
Obby — This is an abbreviation for obstacles. Roblox offers a whole genre of games where players have to navigate through challenging and engaging obstacle courses. Players can even build their own "obbys" for other players to try out.
Pwn/Pwned — This is another universal gaming term that means to completely defeat your opponent in a game or match. The word comes from "owned", so you can think of it as "I totally owned you in that round!"
QDers — Another standard filter bypass that means "online daters". Online dating, or finding a romantic or sexual partner in Roblox, is against their community guidelines which is why the phrase is blocked. Previously, players used the term "ODer," but that also became blocked by Roblox. "QD" is the most recent variation used to get around the filters.
Reeeeee — This term is used to express frustration or anger. Players will use this as a way to mimic screaming or screeching.
Robux — A vital part of Roblox, this term refers to the in-game currency that players use to buy all sorts of things in the game. You can buy virtual clothing accessories, bonuses, access to certain games, and ads to promote any games you've built yourself.
Tags (###) — If you see this in a chat, that means the player tried to type a word that is blocked by Roblox chat filters.
Need More Help With Slang?
So there you have it – all the slang you need to know to keep up with the Roblox experts! No more asking "what does btc mean in Roblox" — at least until they come up with the next wave of strange words and phrases.
If you want to learn more about Roblox, be sure to check out our app review to see if it's safe for your kid to play. And as always, Bark can help keep your kids safe, whether they're on Roblox or any other online platform, through screen time management and web/app blocking.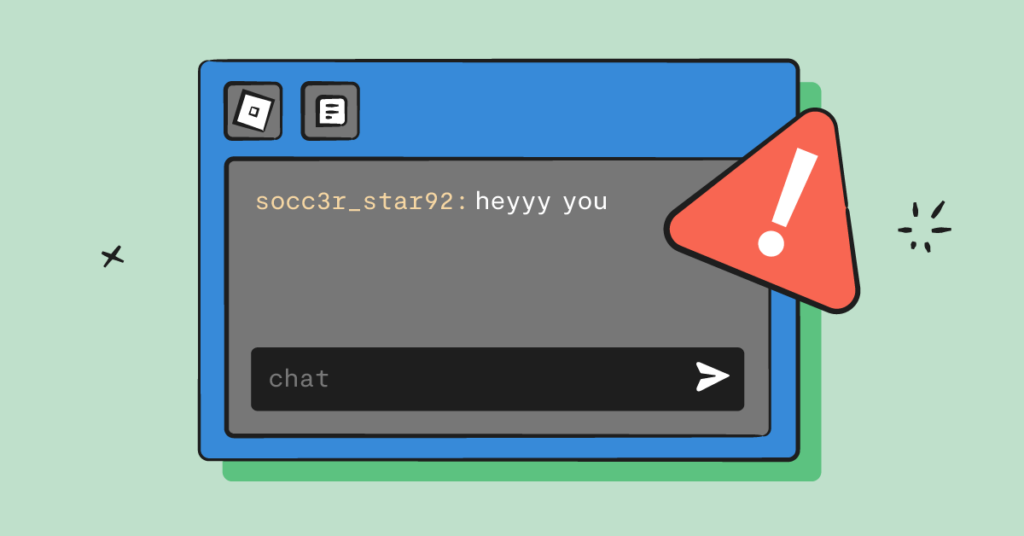 Video games are becoming more and more interactive these days, and most kids use platforms that allow them to play along with people from all around the world. They can even record their own video game sessions and broadcast them live through platforms like Twitch. One of the most popular features of modern platforms is video game chat. If you have kids who play video games, it's important to understand what video game chat rooms are and why they're potentially dangerous.
What are Video Game Chat Rooms?
If you use Instagram DMs or have sent messages on LinkedIn you know about chat features. They're built into websites and apps to let users instantly message. Some sites are even incorporating video chat features for live communication.
Kids are often attracted to chat rooms because they're still developing their social skills. They like the idea of interacting with people from across the country, around the world, or even next door. Some kids even place the people they game and chat with often into the "friend" category.
If you have a child who struggles with social anxiety, don't feel surprised if you find out they're using video game chats. Many kids have trouble interacting with peers in person but find they can open up much easier when the conversation unfolds through a chat box.
Popular Video Game Chat Features
There are different types of chat rooms that kids may encounter when playing video games, including:
Open chat rooms – Everyone playing a game can read and participate in the chat. It's an open chat field that everyone can see. These chat rooms allow incredibly active chat sessions that may include large groups of people.
Private chat rooms – Messages are sent privately between two people. Some platforms may allow group features, but private chat is typically seen by only two people. Kids may feel more comfortable talking in a private chat room, but everything they say may still end up public. The other person in the conversation can screenshot and share anything that is said.
Video chat rooms – Video chat allows users to see one another on video as they chat. Gamers of all ages are now recording their gaming sessions and including a small box with real-time video footage of them playing. Some gaming platforms also allow users to see one another on video as they chat and play games.
Voice chat rooms – Users hear voices but don't see the conversation in text or on video. These chat features are similar to phone calls because they allow users to simply talk while their hands are busy on the controller.
What Video Game Platforms Have Open Chat Rooms?
Are you wondering if your child has access to private or open chat rooms through their preferred gaming services? If they play some of the most popular video games and spend a lot of time online, there's a good chance that they're at least seeing the chat features.
The following video game platforms all offer chat features for users:
Your kids may also chat with other people while playing through streaming memberships offered by Playstation and other gaming consoles. The consoles allow users to pay one flat fee every month to access a variety of features through services like Playstation Live. Players can friend one another and see what games they're playing, and they can chat around the clock.
Are There Age Restrictions for Video Game Chat Rooms?
There are no age restrictions for most video game chat rooms. If your child is old enough to gain access to the platform or finds a way to get in at a younger age, they more than likely can access all open chat rooms in addition to private chat features.
There are some video game apps and platforms that set high age limits for all users. For example, the Call of Duty app is restricted to users over the age of 16. That doesn't mean that younger kids don't find ways to access the app, but the higher age limit does help keep young children out of more adult conversations happening in video game open chat rooms.
Some video game platforms may limit private messaging and video chat to users with upgraded paid memberships. That is one way to stop some kids from accessing chat features because they're less likely to have money to pay for a monthly subscription. Unfortunately, many gaming platforms used by minors open all their chat features to everyone with an account.
Why Open Chat Rooms are Potentially Dangerous for Kids
Open chat rooms come with some serious risks for children and even many teenagers and young adults. While platforms may have some policies in place to discourage bullying and inappropriate conversations, there are always ways for negative conversations to take place. You never know where a conversation is going to go when you open it to anyone wandering through an active gaming platform.
Let's look at some of the things that could happen if your child accesses video game chat rooms:
They're likely to hear/see bullying behavior. That may include name calling, racial and homophobic slurs, and sexual innuendos. Bullying can cause significant emotional trauma not only for those involved but for kids witnessing the situation.
They may be exposed to sexual content that they don't understand. Many kids pick up a lot of information about sex through open chat rooms. Much of that information is incorrect. Sexual conversations may also make some kids feel uncomfortable, but they may not know how to get away from the chat without stopping their gaming activity.
The "friends'' they interact with are potentially lying about their identities. It's now very common for adults to target children online through chat. They're good at choosing screen names and pictures that lead kids to believe that they're also kids.
They may give out personal information. Even revealing their location, age, full name, school name, and birth date to one person online could potentially put your child in harm's way. When a kid is tricked into dropping personal information through an open chat room, everyone following the chat can access that information.
Some kids get confused between reality and game life. Your child's brain is still developing. They don't have the reasoning and processing skills of an adult. They may get carried away by the conversations they're having with strangers and confuse real life with the game.
Are Private Chat Rooms Dangerous, Too?
Private chats are just as dangerous as group or open chat rooms. In fact, they may present even more serious risks because children don't have the support of other people witnessing the conversation.
Someone can send your child a private message that they read without realizing what it contains. The damage is done in an instant if that message contains pornographic, violent, or other inappropriate words and images. Even if your child deletes the message and blocks the sender, they may feel traumatized by what they've seen.
When children willingly participate in private conversations because they're fun or they feel they know the person on the other end, there's even more room for danger. Experienced predators can manipulate and influence the thinking of many children when they have them alone in a virtual chat room. With time, they can convince some children to meet them, call them, or reveal their location or school name.
How to Protect Your Children from Open Chat Rooms in Video Game Platforms
The only way to ensure your children never encounter video game chat rooms is to stop them from playing on platforms that offer chat features. Another option is to limit their involvement. Not many gaming apps have parental control or chat locks, so you will have to forbid them from playing most apps and platforms if you want to avoid all chat exposure.
If you want your child to enjoy gaming but are concerned about video game chat features, the best thing you can do is follow these simple steps:
Check out the games your kid plays. Figure out what type of chat and other interactive features they offer so that you know what your child is likely experiencing. You may also research the type of conversations that happen in chat rooms to understand what your child has potentially heard and seen already.
Talk to your child. We'll talk in detail about what you can say to your child about video gaming chat features below. For now, just know that direct conversation with your child is essential. If they know that you understand what they're experiencing, they're more likely to open up to you if they have a problem.
Establish rules and boundaries. The last step is to make it clear what you expect from your child when gaming online. You may limit their gaming activity to hours that you're home with them, allowing you to check up on them and see if they're talking to other people. If they aren't allowed to play some games or interact on some platforms with open chat rooms, then make sure you're enforcing those restrictions.
Is There an Age When Open Chat Rooms are Okay?
If your kids are in middle or high school, you're likely wondering if any of this applies to them. After all, they're hearing and experiencing everything from bullying to bad language at school anyway, right?
Unfortunately, you can't assume that older kids are prepared for the conversations they may overhear. Some high school kids are mature enough to process what they're hearing and shut out conversations. They may even know enough to look information up online to see if it's true or get the other side of the story.
But many kids don't have the self-awareness and emotional maturity to handle what is tossed around lightly in open chat rooms online. The conversations they hear could confuse or emotionally harm them. They may even feel embarrassed enough not to ask for help or clarification.
So, is there an age at which you can stop worrying about what your child is experiencing in a chat room? That's a call that every parent must make alone. If your child has already struggled with bullying or other difficult topics, then they may have more vulnerabilities than other children.
What to Say to Your Kids About Video Game Chat Rooms
Start by telling your kid that you've been learning about the video game platforms they use because you're interested. Tell them about some of the fun, positive features you've read online about the games they like to play. This opens the door to communication by relating to your child.
Next, ask if they like video game chat features on any platform and what it's been like for them. Tell them about the potential dangers in a calm voice. Even if your child tries to say those dangers aren't real or valid, remain calm. Allow a rational, two-way conversation that covers all of the risks that you have learned about.
Finally, let your child know what you expect when it comes to open chat rooms online. If you're going to allow your child to use chat features, make sure they understand the importance of not revealing personal information. You may want to sit in while your child is chatting during a game to see what they hear and see.
The Best Way to Monitor Your Children Online
You don't have to take physical possession of your child's phone, tablet, or computer to monitor their activity online. Bark monitors texts, emails, and 30+ apps and social media platforms for potential issues like bullying, adult content, depression, and more. Start your one-week free trial today!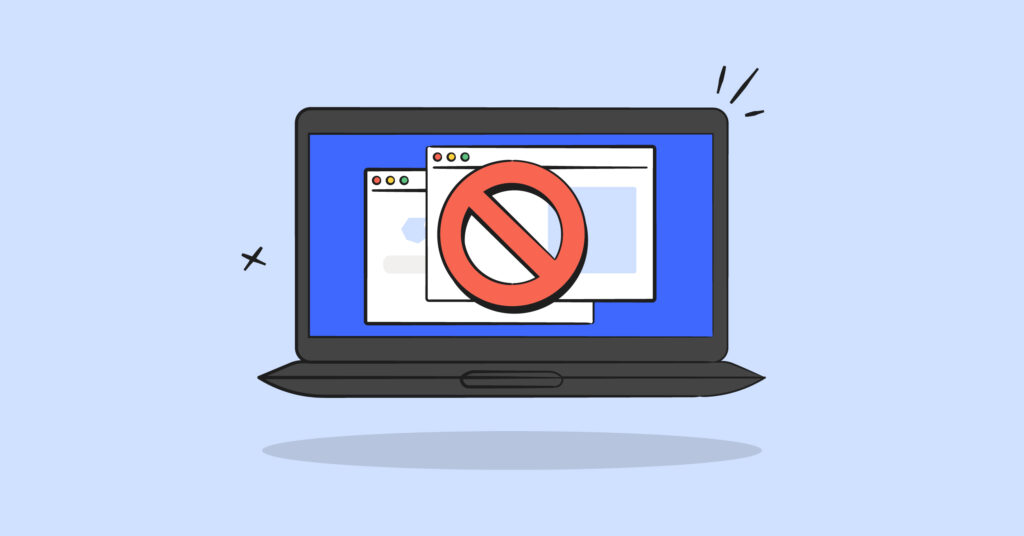 Ever wonder about the safeguards your child's school puts in place for online activities? Many schools have rules in place when it comes to web blocking for all devices on school grounds, as well as school-issued computers that are sent home with children.
According to the American Association of School Librarians (AASL), 98% of schools are now filtering all website content that is available to students. This can look different depending on the school, but most schools use software to block potentially offensive content while others take a more manual approach by supervising students while they work in the classroom. 
We want to make sure parents stay in the know about their child's internet safety, no matter where they are. So this post is going to break down all the big questions, like why schools block websites, what exactly they are blocking, and how this information could help you decide what to block at home.
Why Do Schools Block Websites?
So why did schools start blocking websites in the first place?
The answer is because of something called the Children's Internet Protection Act (CIPA). In 2000, Congress passed this act that placed certain restrictions on schools and libraries receiving internet services through the E-rate program (this program provides affordable internet services to schools and libraries that need it). The act requires these schools to block websites on all computers accessible by minors that contain the following types of content:
Obscenity
Child pornography
Images harmful to minors
CIPA also requires schools to follow other guidelines, including monitoring student activity while they're actively using school or library computers. Schools that do not use the E-rate program to receive internet services may still decide to follow suit and block websites on their devices as well. In addition to CIPA, some states have regulations that their schools have to follow when it comes to website blocking.
The goal of these rules and restrictions is simple: to protect kids from harmful and distracting content on the internet.
School is a place where kids should be learning. While the internet is a useful tool to do just that, it also brings countless dangers that schools should be wary of. And aside from danger, the internet can be just plain distracting. Teachers have to do enough to keep students' attention without internet games and social media sites to worry about.
There has been some debate about whether or not schools should be blocking certain websites. You might be wondering, "what is the argument against blocking inappropriate content?" Good question. The leading opinion is that blocking websites is a form of censorship, which will do more damage in the long run. Restricting content could prevent kids from fully forming their own beliefs and ideas. 
While there is some validity to this, it hardly seems to outweigh the damage of not blocking harmful websites. Kids should have the freedom to learn about a variety of topics to form their own opinions, but that doesn't mean they need access to all the ugliness of the internet to do so.
What Websites Do Most Schools Block?
You can most likely guess what sort of websites are blocked on school grounds. First and foremost, it's popular sites and apps kids will be tempted to visit. Some examples include:
TikTok
Twitter
Hulu
Amazon Prime
Facebook
Netflix
Spotify
YouTube
Instagram
Discord
Snapchat
These are just a fraction of what schools may block on their devices. There are thousands more that easily make the list. Some schools block entire categories of content, taking away the need for human analysis of individual websites.
Reasons to Block Websites at Home
So what does all of this mean for you at home?
One takeaway is that if schools, state legislatures, and even Congress have gone so far as to require website blocking and content monitoring, that probably means this is a prevalent and serious issue. And if kids are willing to test the boundaries of internet browsing at school, how much more willing are they to test the boundaries in the comfort of their own home?
If you've been a parent for any amount of time, no one needs to tell you that kids are vulnerable and easily impressionable. So when the internet gives them access to loads of adult content — drugs, sex, guns, and violence, to name a few — it's super important to have a support system in place. And that support system starts at home.
It's important to know that this will look different for every family. There is a lot to consider when it comes to making internet rules for your kids. Let's start with age. It's a little easier to decide what's appropriate and what's not for young kids. But the older they get, the more they are going to want some freedom in what they do online. And sometimes, giving them that freedom is the intelligent thing to do. But even still, there's more to consider. Do they get distracted easily and will the internet only add to that? Are they sensitive to bullying and the opinion of others on social media sites? Can you trust that they won't share personal information with strangers they meet online? Maybe they have a developmental disability that will prevent them from understanding the consequences of certain online activities. 
Sounds stressful, doesn't it? We won't sugar-coat it, it's hard parenting in the digital world. But the good news — actually, the best news — is that you don't have to do it alone! There are so many resources to help you navigate all the important decisions that come with introducing your kids to the internet.
The Simple Way to Block Websites on Phones, Tablets, Computers
The first step you can take in terms of website blocking is by using add-on extensions for Chrome or Firefox. This will allow you to block individual websites on any computer or mobile device. It's simple enough but definitely time-consuming to figure out which websites to block and then actually block them one by one.
That's why Bark offers a faster and even simpler solution. Bark allows you to block websites and apps by category, as well as set screen time schedules so you can help set healthy boundaries. This gives you all the control with none of the tedious work, so you can rest easy that your kids are better protected.
To get started, learn how Bark works and start your free trial today.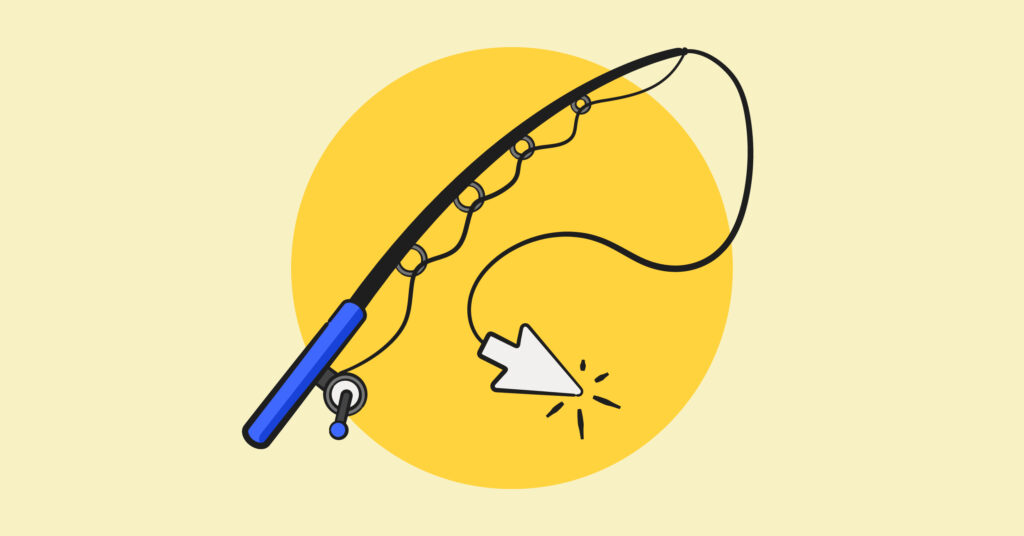 Chances are, you've been scrolling the internet on your phone or computer when you come across something that grabs your attention. It could be a headline or an image that seems to stand out for some reason. Without too much hesitation, you move your mouse or finger over it and…click!
It takes just a fraction of a second for your finger to touch down and make that click. It may not seem like a big deal, but online marketers spend a lot of time setting traps that encourage you to do just that. They want you to click on their links because it's how they make money. In some cases, you don't have to do anything but click to make their paycheck a little fatter.
What we're talking about is something known as clickbait. Even if you don't know what it is, you've most likely seen it a few thousand times, if not more. Let's talk about what it is, how it can impact your kid online, and how to explain it so your child knows how to recognize it.
What is Clickbait?
Clickbait is any type of online content designed to convince internet users to click a link. The link could be attached to an eye-catching image or an attention-grabbing line of text. Oftentimes the click is more important than whatever the link is actually trying to say or do.
Here are some examples of clickbait in action:
A social media account promotes a blog post with a shocking title that grabs your attention — something like "You won't believe what happened when I tried this life hack!" When you click the link, you end up reading a blog that has nothing to do with a great life hack. It's a waste of time, but the blog owner receives a view and accomplishes their mission.
You see an interesting social media quiz that promises to read your fortune for the next month. You just have to click a link and then enter your name, birth date, and email address. You receive a generic fortune in exchange, and the marketer starts sending you spam messages to your email account daily. Even worse, they may use your birth date and name to attempt identity theft.
You receive an email from a company you trust announcing a Facebook Live broadcast that hints about something catastrophic about to happen in the world ("Your worst fear is about to happen – click here to find out how you can be prepared"). So you click the link in the email to watch Live. You find out nothing catastrophic is about to happen, but the company is launching a new product they want you to buy.
How Does Clickbait Work?
Ever wonder how someone makes money off your clicks, anyway? Let's take a look…
First, someone with a web page or social media account attaches their link to some kind of clickbait, designed to entice you into clicking it.
Then, unsuspecting people (not you, since you're reading this blog post) click the link to learn more, only to find out the webpage or social media account is not what they're actually interested in. For this person, it simply feels like a few minutes wasted before moving on to other parts of the internet.
For the person that created the content, however, they just received some type of compensation for that click and every other click the post received. In some cases, they're earning ad revenue for getting people to click ads on a website. In other cases, if the website asks for some personal information, they're collecting that data in order to sell to advertisers.
You might be asking yourself, "Don't all businesses want people to click their links? Isn't all advertising technically clickbait?" The answer is: yes and no.
Legitimate businesses will use certain strategies to draw people to their websites. Their ads clearly tell you what they're selling and clicking the link will give you more information. That's honest advertising.
Clickbait is different because clicking the link does not actually deliver what was first promised. In most cases, there's not even a legitimate business behind it. Either the content is simply not there or it promotes some deceptive purpose, all to help someone make a few pennies.
What Does Clickbait Mean for Your Child's Online Security?
So, what's the big deal? Does clickbait really pose a danger to kids online?
Definitely. Here's how:
Viruses and malware – Links are sometimes connected to malicious websites or phishing software that can infect your computer or mobile device. Children may click these links without realizing they added dangerous software to their phones or computer.
Identity theft and fraud – Kids can be tricked into providing personal information without realizing they're on a scam website. They may give out passwords, addresses, names, birth dates, and other information that scammers can use for identity theft and fraud.
Deception and misinformation – The intent behind some clickbait is to spread information that is inflammatory, negative, or false. Sometimes there are political motivations, but some scammers simply enjoy spreading false narratives. Children may struggle to understand what they're viewing or why it's harmful.
Inappropriate content – Clickbait could very easily link to all sorts of adult content, including profanity, sexual content, drug/alcohol content, and more. 
Wasted time – If nothing else, clickbait encourages pointless scrolling and a never-ending consumption of content. If there isn't a particular purpose, like education or connecting with friends, there's no need for kids to get sucked into the spiral of clickbait. 
Tips for Talking to Your Child About Clickbait
The best way to keep your kid safe from clickbait is to have a conversation with them. Now that you have a clear understanding of clickbait, all you need to do is tell them what you've learned. You could even pull out your phone and find some examples of clickbait together to get the point across.
It's also important to remember that kids are going to be more vulnerable to clickbait than adults. They don't always have the best impulse control and that's exactly what online marketers are looking for. But explaining the motives of these marketers to your kid can go a long way when they realize not everything they see online is in their best interest.
Last but certainly not least, make sure your kid knows what information they should never give out online – no matter how cool the website or how believable the sales pitch is. Stress the importance of not giving out personal information like home address, phone number, birth dates, bank logins, and family member information. Another good rule of thumb is to have your kid always ask permission before entering any information online.
The Simplest Way to Keep Your Kids Safe Online
What does clickbait mean for your family? Potential danger! One surefire way to keep the danger of clickbait at bay is by blocking websites that contain harmful content. The best way to do that is to use Bark. Our app offers website blocking and content monitoring along with real-time alerts to help you protect your child from clickbait and much more.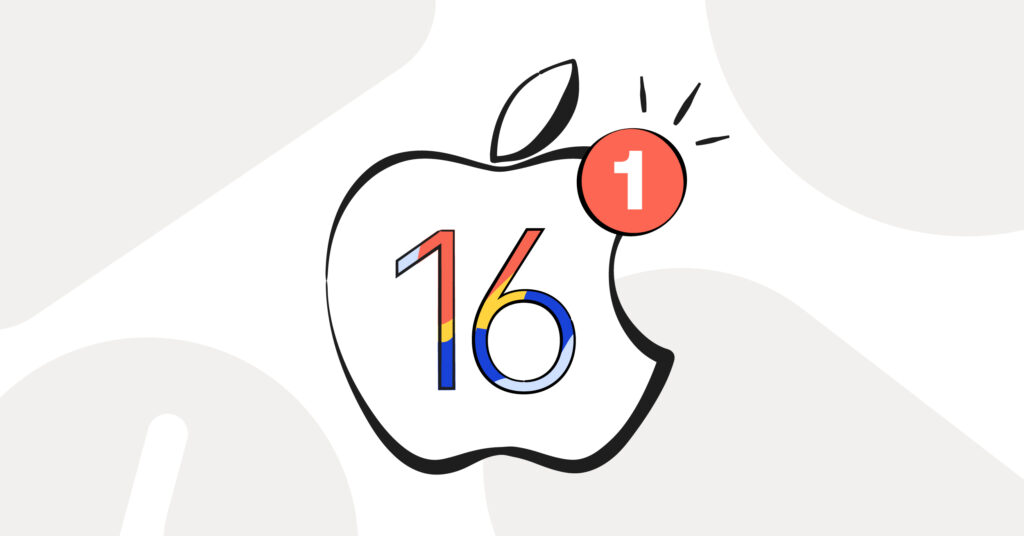 It's that time again! Apple has dropped its new iOS 16 updates. Users everywhere now have access to brand new features and functions on iPads and iPhones. As always, Apple didn't hold back in making their update chock-full of improvements in almost every area.
Figuring out what's important can be overwhelming for busy parents who want to stay in the loop. That's why we've put together everything you need to know — the concerning, the helpful, and the just plain fun.
iOS 16 Update: The Concerning Stuff
Text messages can be unsent
This is one of the big-ticket changes in iOS 16, and people are already talking about it. Apple users can now unsend any message within two minutes of pressing "send." You guessed it, this opens the door for all sorts of inappropriate content — including texts, photos, and videos — to be sent to your child's phone and quickly recalled. Fortunately, when you unsend a message, a note appears informing you and the recipient that it happened.
Note: You can only unsend texts using iMessage. Texts with Androids won't have this option. Also, if the other person hasn't updated to iOS 16 yet, the message won't actually be unsent even though your phone will say that it is.
Texts can also be edited
Text messages can now be edited within 15 minutes of sending. This isn't as concerning as the unsend feature, though, because both you and the other person will be able to see a full record of the editing history, including the original text.
SharePlay now allows users to watch TV and movies together in Messages
SharePlay, which was introduced last year, lets you stream video or music in sync with others. Up until this new update, you could only use SharePlay while FaceTiming with the other person. Now, you use SharePlay within the Messages app. When someone gets your invite, they'll be able to watch the same video or listen to the same audio that you're streaming with the ability to chat simultaneously in Messages. This means that even if you block Netflix or have stringent parental controls, your kids may be able to watch TV shows and movies with no restrictions as long as their friends don't. 
Currently on your iPhone, there are two photo albums called Hidden and Recently Deleted. Photos placed in the Hidden album don't appear in your library and are only accessible by going to the Hidden album. The Recently Deleted album stores photos and videos for 30 days before being completely deleted from your device.
With the iOS 16 update, these albums will now be locked by default, requiring authentication to gain access. In other words, you will now have to use Face ID, Touch ID, or your passcode in order to see these albums. Parents, this means that your kids will now have the ability to store inappropriate content on their devices without your knowledge if you don't have their log-in information.
Public Note links
This update lets you invite anyone to collaborate on a note in the Notes app. All they need is the link, and anyone can share content to your child's device (before this update, collaborators had to be manually added). This makes it like a Google Doc, and that means it's a de facto chat app. So while you may block texting or social media after bedtime, there's a chance your kid could use this workaround to chat with friends late into the evening. 
iOS 16 Update: The Helpful Stuff
Family Sharing updates
For Family Sharing devotees, Apple has improved account and device setup. Setting up your child's account will now be streamlined with suggestions for age-appropriate media restrictions. Similarly, setting up your child's device will have a quick start feature where certain parental controls will be put in place by default. There's also a new Family Checklist where parents can receive suggestions for parental controls.
Approve Screen Time requests in messages
Another new Family Sharing feature is the improved Screen Time request feature in Messages. The request will appear as a text message, making it easier for parents to approve or decline when a child asks for a few extra minutes of Youtube.
Health app updates
If your child has medications they need to take daily, the updates to the Health app will be super useful. It now allows you to track medications, vitamins, and supplements as well as receive reminders for when to take them. Kids can also log each time they take a medication and receive interactive charts to help them understand how consistently they are remembering to take it.
The Health app also has educational features that could be lifesaving. The app will give you some basic information about the medication you log, including how to pronounce it, what it's used for, and any potential side effects. Also, if you log two medications that might result in a dangerous reaction, you'll receive an alert to warn you of the hazards of mixing.
New Focus features
The Focus features previously introduced by Apple have encouraged users to make their phone as undistracting as possible during certain times of the day. The new update makes the Focus feature even more customizable and specific to your needs. Kids and parents can choose specific Focus settings during school or homework hours, as well as create lock screen options to avoid the temptation of checking notifications.
Some Fun Stuff!
Super customizable lock screens
iOS 16 comes with a variety of ways to customize your lock screen and truly make it your own. Some of these include the ability to edit the lock screen elements and stylize the date and time with different fonts and colors. You can also choose the Photo Shuffle feature, which cycles through several pictures throughout your day, instead of just showing one.
FaceTime improvements
FaceTime has a few new features that will improve the experience if you're needing to multitask. First, you'll be able to seamlessly move the call between devices. Thanks to iOS 16, you can now easily switch between your iPhone, iPad, and Mac. Additionally, there will be a collaboration feature where the people you're FaceTiming can collaborate on Files, Notes, Reminders, and Safari with you. All you have to do is hit the Share button and everyone will have access to the project.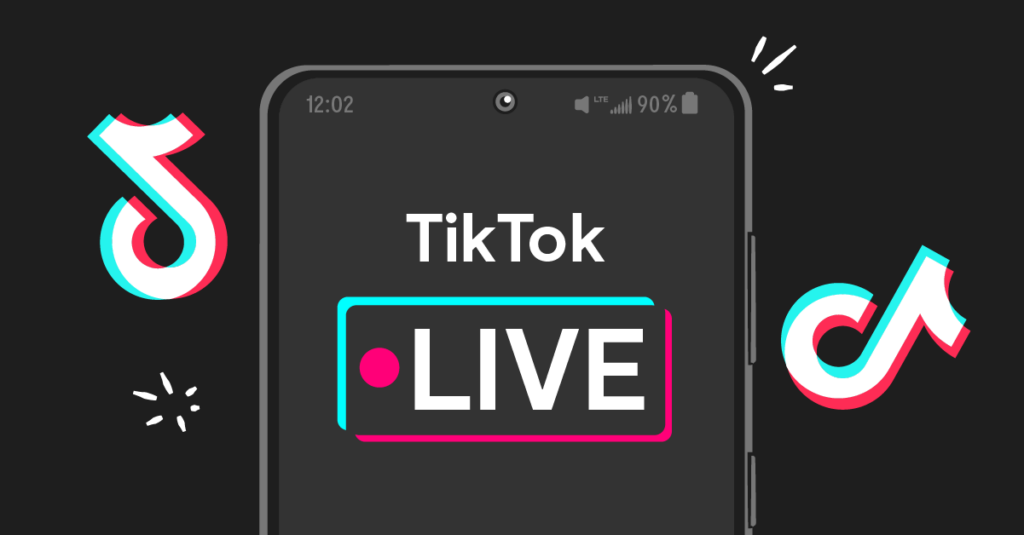 If your kid has the TikTok app on their phone or tablet, it's important to understand what the live feature is and how it works. Even if your child is just scrolling through their For Your Page, they may stumble upon one in real-time.
TikTok is a fast-moving app, and you never know what you're going to see each time you flip your finger across the screen. The chances your kid may hear or see inappropriate content is extremely high, even if they aren't actively seeking it out.
What is TikTok Live?
TikTok Live is the platform's version of real-time video streaming. It originally only allowed creators to upload short video clips and then interact with viewers through a comment section. The live feature allows creators to turn their cameras on and start talking to viewers in real-time. It's different from uploaded videos because everything happens in the moment, and there's no time limit on how long a live can last.
There's also no censorship on a live video, so anything that happens while the camera is turned on is instantly shown to all viewers in the "room." Viewers are known to screenshot and record live streams. Because of this, content creators may never live down something embarrassing that happens while they're live.
How Does TikTok Live Work?
Content creators with at least 1,000 followers can go live on TikTok, and the minimum age limit to livestream is 16. Many users upload videos to TikTok without ever going live, even if they have enough followers. Those who do want to go live can click "create" in their TikTok account, then enter the LIVE navigation section. They set an image and title for their livestream and hit "Go Live" when they're ready for TikTok viewers to see them in real-time.
Live hosts can use a variety of filters and screen settings to alter how they're seen by their viewers. For instance, they can use a screen behind their face to block whatever is in their background. This is how many creators prevent viewers from seeing inside their homes or figuring out their location. Hosts can also mute or pause the livestream if needed.
What Can Happen During a TikTok Live?
TikTok livestreams attract kids and teenagers of all ages because they can be entertaining. As a viewer, kids aren't seen by the live host or anyone else, though they're listed as an attendee by their username. They can listen to a variety of content, ranging from information about side hustles and small businesses to TV show commentary and political debates.
Some TikTok Live hosts just talk about their life in general and field random questions. Others put the camera on their pets or children. Viewers can scroll through livestreams at random, so they never know what they'll see or hear when they scroll to the next stream.
Here are some of the activities that viewers can engage in while watching a TikTok Live:
Commenting – Viewers can send comments in real-time to chatwith a user during their live. There is no protection from trolls who watch livestreams for the mere pleasure of sending negative, hurtful comments unless a user has dedicated moderators to control the chat.
Liking – Viewers can also send a live host likes. These bounce over the screen as small red hearts. The more likes received, the more likely the livestream is to get shown to others.
Questions – Viewers can use a question box to ask the host questions. The host can choose which questions to display on the screen and answer.
Gifting – Viewers can purchase gifts and send them to live hosts. TikTok keeps a large percentage of the money earned through gifting, but popular livestreamers can definitely turn a profit by spending a lot of time live and collecting gifts. The more a livestreamer shares about their personal life, the more likely they'll develop a following with heavy gifters.
Subscriptions – Subscriptions are the hot new thing on TikTok. Viewers can pay to subscribe to their favorite content creators, which gives them special members-only privileges. This subscription model is similar to that of OnlyFans, but with less explicit content due to TikTok's more stringent community guidelines.
The Dangers of TikTok Live for Kids
Is your brain already sounding alarms at all the things that could go wrong for a kid watching or hosting their own TikTok Live? You're not alone. Parents everywhere are starting to take protective measures against this app.
Even if your child is over the age of 15, they may not have the emotional maturity to handle the criticism and mean comments that often come from trolls viewing livestreams with harmful intent. Kids are also vulnerable to comments, gifting, and liking from potential predators and millions of strangers if they go live on TikTok.
If they don't block their background effectively, it's possible someone could figure out their real-time location as well. Some kids may also get too comfortable in front of the camera and willingly answer personal questions about their name, city, state, or even complete address.
What about kids who just watch livestreams? There are dangers on the viewer side of the app as well. Not all livestreams present suitable content for minors. Kids may encounter a wide variety of inappropriate content that leaves them confused or embarrassed. They may also take an interest in topics that they aren't ready to explore emotionally.
How to Protect Your Kids
If your child has access to the TikTok app, they're going to see livestreams at least occasionally. The For You Page is a feed that delivers nonstop video content at the flip of a finger. As your child scrolls through their page, they will encounter a wide variety of content creators, including some livestreams that are in progress at the moment.
Their viewing history will train the algorithm to show them certain types of content, but there are always breaks in the algorithm that allow other topics — including inappropriate ones — to get through. The only way to protect your child from seeing those livestreams is to ensure they don't have TikTok access. Do you want a notification each time your child downloads a new app? Want to block TikTok entirely? Get the Bark parental control app to help keep your kid safe online and in real life.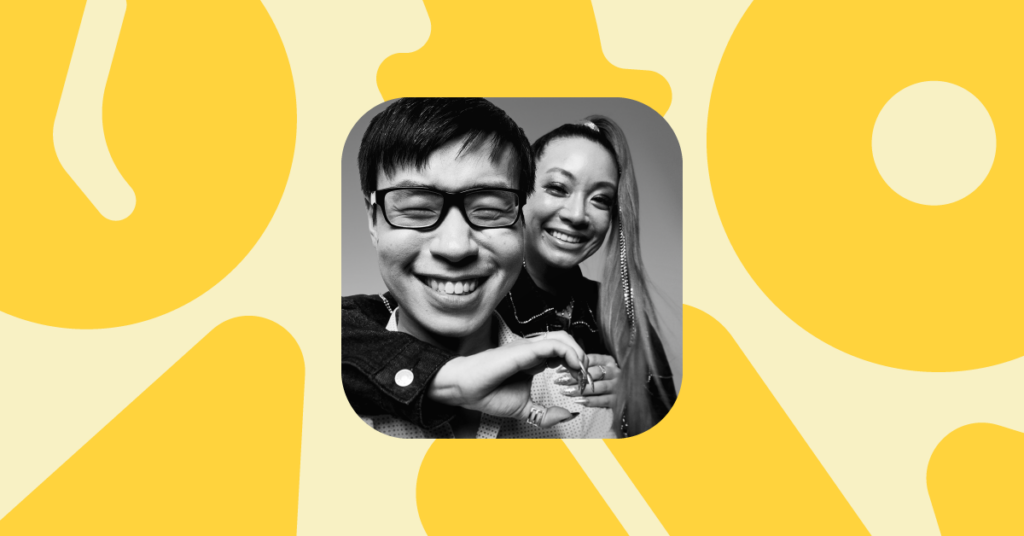 What is Clubhouse? And is it safe? These are questions parents across the country are asking now that this audio-based social media network is becoming more well known. If you're concerned that your child may check out the Clubhouse app and want to know about its dangers, you've come to the right place!
What is the Clubhouse App?
The Clubhouse app is a social media network that consists entirely of audio conversations. Think of it kind of like a live, interactive podcast. The idea came about during the pandemic as a way of managing the social disconnect that many people were experiencing around the world.
Users have the option of either starting their own room to hold an audio discussion or dropping into a room started by another user. Conversations are identified by topics, so users can pick which talks they want to join. Room hosts have the option of dominating the talk or unmuting participants to give them a chance to voice their opinions. The platform recently added a chat feature for the mic-shy, so there's also a text aspect.
Is Clubhouse Safe? What Parents Need to Know
Is Clubhouse safe for your teenager? What about your tween or a younger child? There are a lot of celebrities that hold talks on the app and this may grab the attention of kids. You may think that it's harmless because it's audio only, but there are some serious safety concerns to consider.
The Clubhouse app doesn't verify age
While Clubhouse is technically for users 18 and up, it's not difficult for younger kids to gain access. There is no age verification process in place, and there are no filters or parental controls once inside the app. This means kids can create an account and start listening to any of the audio conversations without restriction. They just need someone to send them an invitation to get started.
Conversations in Clubhouse range from tame to insane
While there are some kid-friendly conversations happening inside the Clubhouse app, there are also some topics that aren't suitable for tweens, teens, or younger kids. Since the app is ostensibly for adults only, talks with more mature content are permitted. Hosts may assume that they're speaking to adults only, but that isn't always the case. If your child gains access to Clubhouse, they're likely to encounter content that you would consider inappropriate for their age.
Lack of censorship can lead to disagreements and bullying
Kids aren't the only ones who experience bullying. Many adults still fall back on bullying behavior when in a heated dispute. If you can imagine putting hundreds or even thousands of adults in one room and allowing them to have conversations about sensitive topics, you can imagine the level of name-calling, finger-pointing, and verbal assault that could easily occur. That's exactly what happens in some heated Clubhouse discussions.
Not only may your children hear these sorts of things if they're on the Clubhouse app, but they could potentially join in, too. And since there's no monitoring or censorship, kids can start their own rooms and hold conversations on topics that interest them. Plus, unmuting people who enter the room to give them a chance to speak could lead to foul language and bullying.
Clubhouse voices more opinions than facts
The Clubhouse app gives everyone a forum to speak their mind and share their opinions about a wide variety of topics. That's a great thing for adults, but it can easily become confusing and misleading for kids.
Most adults can listen to all sides of an issue and determine for themselves what they think and believe. Kids are often still developing their reasoning skills and aren't yet sure what they believe on hot topics. They may not even have heard about some of the topics presented on Clubhouse until they come across a conversation on the app.
At the end of the day, you just don't know what kind of content your child may encounter on Clubhouse. This alone is a good reason to make sure they aren't using the app before they reach adulthood.
From the Clubhouse App to Real Life
So, is Clubhouse safe for kids? Nope. The biggest danger the Clubhouse app presents is the exposure to strangers, as this could lead to children being manipulated and groomed by predators. The best way to protect your children from apps like Clubhouse is to monitor activity on their phones around the clock. The best way to do that is to join Bark. You'll get alerts for dangers like online predators, sexual content, cyberbullying, depression, and more.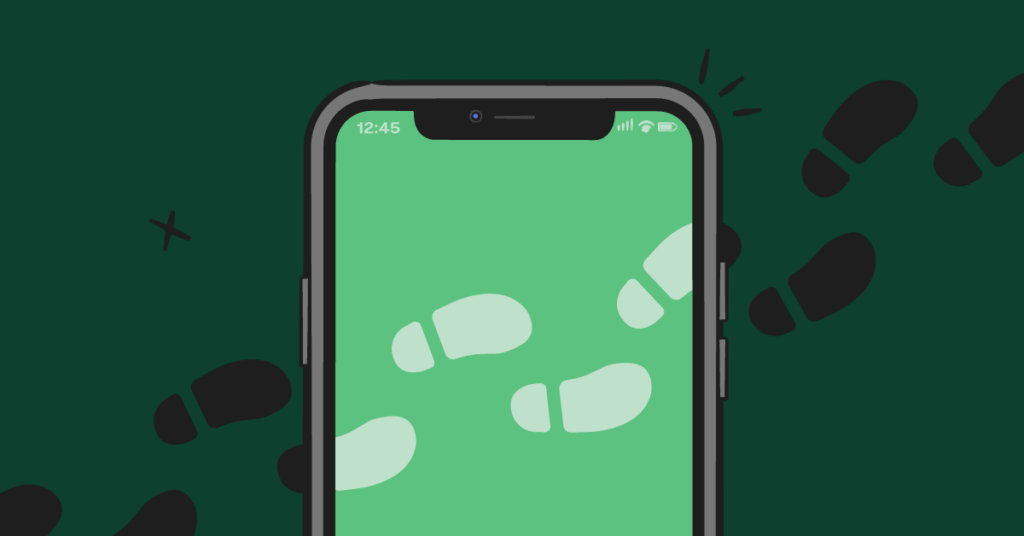 There are apps for just about everything these days, but they're not just for our convenience and pleasure. While you're playing Candy Crush in a waiting room or scrolling through Instagram on your lunch break, these apps are quietly collecting information about you. Scary, right?
This information can be gathered along with data from millions of other phones to create broad statistics and general consumer insight. It can also be passed on to advertisers who would like to sell you something (looking at you, targeted ads). Apps collect important personal data like:
Online purchases
Location
Search and browsing history
Financial data
Contact information
Phone usage data
If that sounds overly intrusive and makes you worry about your child's mobile devices, you're not alone. In this blog post, we'll teach you how to stop app tracking on iPhone and Android devices.
How App Tracking Works
How does app tracking work? Let's start with a quick breakdown of Apple's definition of app tracking. It states that data tracking occurs when an app collects data regarding users or devices and then links that information to third-party data for the purposes of advertising. It may also include providing data brokers with information collected through an app.
Let's discuss what that means for you and your family. When information is collected through an app on your phone or tablet, it often tracks your online activities even outside the app. The app starts by collecting information that you provide in the app or that is mined from your device. They then use it in one or more of the following ways to:
Improve targeting for their own advertisements
Share information with advertisers interested in selling products or services to you
Provide information to a data broker who could then sell your information to others
Combine information from one app with information collected by other apps and websites to create a detailed profile about your online activity — and off
If you use even just one or two apps, it's astounding the amount of information they have likely on you. If your child has a phone or tablet, the same goes for them.
How to Stop App Tracking
If you don't want your personal information and location tracked and shared, then you'll need to learn how to stop app tracking on iPhone or Android devices. You should do this for every phone in your household to make sure all of your loved ones are protected from tracking programs.
Keep in mind that some apps require special permissions in order to function properly on your phone. You may have to assess how much you want to use those apps and what information you allow them to access. Many apps request far more information and access than they need to operate, so shutting off those unnecessary permissions is a good idea.
How to Stop App Tracking on an iPhone
Apple made a big splash when they released iOS 15, which requires user approval for app tracking. Each app must ask for your permission to track you, and they have to tell you what information they're tracking and how they're going to use it. This way, you can decide if that's something you want to allow.
If you want to stop app tracking on iPhone devices, start by paying attention to the pop-up that asks for tracking permission when you download an app. Say no, or at least look at what data they want to collect and what they intend to do with it.
You can also go into your settings and remove permission for any app at any time. Tap Settings and select Privacy, then select Tracking. You will see a list of all apps that track your data at the current moment. You can turn those off if you don't want to authorize tracking.
The downside is that many apps are finding ways to work around these newly required permissions. You can assume that any app running on your mobile device can access your location, name, stored financial information, purchasing history, and much more. The best defense is to use as few apps as possible, make sure they're operated by trustworthy companies, and check your permission settings often.
How to Stop App Tracking on an Android
Every app listed in the Google Play Store must ask for permissions before accessing certain features on your phone. For instance, you have to give permission for an app to access your photos, make a phone call from your device, or use your microphone and camera.
To see what access the apps on your Android device have, tap Settings and select Apps and Notifications. Some phones may have slightly different terminology, but it's similar on most. You'll see a list of all apps currently running on your device.
Tap each app one at a time and select Permissions. This will show you what permissions each app currently has. If there's no need for an app to have that permission, you can turn it off with a single tap.
The next step is to go into Settings and open the Location section. You can turn off location tracking for all apps on your device here. Keep in mind that many apps need location access to work properly. For instance, your Chipotle app needs to know where you are so you can get that burrito (with extra guac) delivered.
How to Help Protect Your Kids
Make sure your children understand the importance of saying no when they're asked for app tracking permission. You can shut down a lot of the tracking software out there today just by ensuring your child says no every time they're asked. It's a good habit to start! And now that you know how to stop app tracking on iPhone and Android devices, you're ahead of the game.
Another way to help protect your kids online is to download Bark and monitor your child's digital activities for signs of potential dangers like bullying, online predators, depression, and more. Bark gives you peace of mind and insight into your child's digital world, so start your free trial today.