**This post was updated on August 5, 2021.**
Founded in 2014, Marco Polo is a video-based instant messaging system that was created by its founders after the birth of their daughter to help keep their family close across multiple time zones — when syncing up schedules and live video chatting wasn't always easy or feasible. Think of it as an app that allows you to leave video voicemails that you can check on your own time and respond to at your leisure.
While some folks compare it to Snapchat, Marco Polo is actually the anti-Snapchat in many ways, which is great for families. The videos you record don't self-destruct, they don't have a super-short time limit, and perhaps most importantly, you don't get suggestions to add random users to your list of contacts. In this post, we'll explain more about what you need to know and help you decide whether Marco Polo is safe for your family.
What is Marco Polo?
The makers of Marco Polo call the app a "video walkie-talkie." Messages are sent immediately and are available for the recipient to view and respond to instantly. But you don't actually talk in real-time. Instead, you take turns leaving videos for each other. This takes much of the stress, obligation, and awkwardness out of traditional video chatting. Many families even swear by it to help them keep in touch while balancing different schedules.
The app has many fun features, including filters that can change the sound of your voice. You can also draw and write on videos to personalize them. Video conversations are stored in your conversations, and users in a group can rewatch videos sent in the past. Unlike a lot of other video apps, there is no text chat or direct message (DM) option, which is another great selling point for families worried about safety.
Is the Marco Polo App Safe?
Marco Polo allows users to communicate with friends by inputting their phone numbers, so in this sense, it's just as safe as texting. That's a good thing — especially when compared to many other social media platforms, which often introduce unwanted strangers and random content. What your child sends and receives on Marco Polo will depend on who they're chatting with, but if you know that they're just talking to their grandma or a best friend, you'll be less apt to worry.
We spoke with the makers of the Marco Polo and they take community standards very seriously. The terms of service even require uses to agree to not upload inappropriate content — including content that is unlawful, obscene, defamatory, libelous, threatening, pornographic, harassing, hateful, or racially or ethnically offensive (and more).
How to Block Marco Polo with Bark
From your dashboard, find your child's profile.
Select Settings.
Choose Parental controls.
Review the rule sets you've scheduled.
Scroll down until you see Screen time rule sets and select the rule set currently applied.
Toggle Marco Polo to Blocked.
Repeat these steps for any other screen time rule sets you've scheduled.
You're all set!
What Can You Do to Help Protect Your Child?
Always review your child's activity and app usage. If possible, download and use the app to familiarize yourself with how it works. You can also review the older videos that your child has sent and received to make sure there's nothing you need to worry about. Keep in mind that it's possible to delete videos, though.
Now, at the end of the day — is Marco Polo safe for kids? If you keep an eye on your child and stay in the loop about who they're communicating with, it's a very safe platform. Also, teaching them what's appropriate to share will go a long way in preventing worrisome behavior.
Raising kids in the digital age is a challenge, and it can be difficult to keep up with technology as it grows and evolves. And while Bark doesn't currently monitor Marco Polo, we can help keep your kid safe on 30+ other apps and social media platforms. Sign up today for a free week of service and get alerts for potential issues like cyberbullying, suicidal ideation, online predators, and more.
Suicide among young people is the second-leading cause of death. Talking with your child about suicide can help them understand depression and other mental illnesses as diseases, give words to their feelings, and be able to recognize warning signs in their friends and classmates. If your child doesn't personally experience suicidal ideation, it's likely that someone they know will. Giving your kid the tools to have these conversations with their peers and know when to seek assistance can help save a friend's life — or even their own.
The way you talk about suicide will probably look a little different depending on your child's age. Here are a few suggestions from leading organizations to assist you with these difficult conversations.
Simple is Best for Young Children
If a child under eight years old isn't directly affected by suicide, the American Academy of Pediatrics recommends parents don't talk about tragedies. However, if your young child knows someone who died by suicide or asks about it, it's best to keep your conversation simple and not go into detail.
Give straightforward, honest answers, saying things like, "This person died and it's really sad. They had a bad disease."
Tweens Have a Basic Understanding
As kids get older, they can begin to understand the concept of suicide. Start the conversation with questions like, "What have you heard about suicide? What do you think about it?" It can be frightening to talk about death, so be extra patient and listen intently.
As you explain mental illness, talk about it the same way you would talk about a physical illness — without judgment or blame. It's best to say "died by suicide" rather than "committed suicide," too, because using the word "commit" can imply a moral failing.
Teens Need a Safe Space to Talk
Teenagers may be more familiar with the concept of suicide than kids and tweens, but it should still be discussed in a sensitive manner. Because it's such a serious topic, it can be easy to overreact. However, that can shut down the conversation and cause your teen to feel apprehensive. But you don't want to underreact, either. Trust your instincts on the right tone to take and assure your child that it's safe for them to express what they're feeling about the topic.
A two-sided conversation is infinitely better than a lecture. Instead of saying something like "Suicide is bad," you can ask open-ended questions like, "How are you feeling right now? Tell me about a time when you've heard that someone at your school was depressed or suicidal."
Young people of all ages can struggle with knowing how to support their peers who might be depressed or experiencing suicidal ideation. Let them know that they should tell an adult if they think a friend is having these thoughts — or if they need support themselves. It's a great idea to give them a list of trusted people they can talk to and resources available to them like the Crisis Help Line, The Trevor Project, and the National Suicide Prevention Lifeline. Make sure your child knows there's no shame in getting help for depression or suicidal thoughts. On the contrary, it's a sign of strength to reach out for support.
Suicide is currently the second-leading cause of death for ages 10–24, which means that it's an issue that has the potential to touch all of our lives at some point. Whether it's a friend, a co-worker, or even someone in your own family, it's important for you to know how to talk about it and where to turn for help when it's needed. And while September is Suicide Awareness and Prevention Month — and also a good time to educate yourself and others on the reality of this issue — these 10 suicide prevention resources below can provide you with guidance and support year-round.
1. American Foundation for Suicide Prevention (AFSP)
Website: https://afsp.org/find-support/resources/
The AFSP website has a long list of resources including crisis hotlines, advice for finding mental health care, substance misuse treatment, and resources for issues such as self-harm, borderline personality disorder, schizophrenia, and other issues that often overlap with suicide. In September 2020, Bark will be donating $10 for every referral signup to help support those in need.
2. National Institute of Mental Health (NIMH)
Website: https://www.nimh.nih.gov/health/topics/suicide-prevention/index.shtml
This website has information about mental illness and suicide prevention, including statistics, symptoms, treatment options, and risk factors. It also provides resources that can help people understand the connection between suicide and other mental health issues such as depression, bipolar disorder, and more.
3. Society for the Prevention of Teen Suicide (SPTS)
Website: http://www.sptsusa.org/
Teen suicide is a growing problem in America and many other countries. SPTS is a nonprofit organization created by parents whose teen children died by suicide. It's dedicated to helping to reduce the problem of teen suicide by providing resources for teens, parents, and educators. SPTS also pushes for legislation requiring teachers to undergo training in suicide prevention.
4. Centers for Disease Control and Prevention (CDC)
Website: https://www.cdc.gov/violenceprevention/suicide/resources.html
The CDC views overall mental health and suicide as important public health issues, and as such, it's dedicated extensive time and research to them. On this site, you'll find nationwide statistics, helpful resources, factsheets, and more.
5. Action Alliance for Suicide Prevention
Website: http://actionallianceforsuicideprevention.org/resources
This is a public and private alliance of organizations dedicated to preventing suicide. The Action Alliance works with many groups, including government agencies, religious groups, schools, and mental health organizations to help people understand and prevent suicide.
6. Suicide Prevention Resource Center (SPRC)
Website: http://www.sprc.org/
Crisis Line: 1-800-273-TALK (8255)
Chat: http://chat.suicidepreventionlifeline.org/GetHelp/LifelineChat.aspx
SPRC is one of the most comprehensive resources for suicide prevention. In addition to information and training, they offer a hotline to help anyone who's experiencing suicidal ideation: 1-800-273-TALK. Their website has links to resources in different states and a video providing advice on how to help support those considering suicide.
7. Crisis Text Line
Website: https://www.crisistextline.org/
Crisis Text Line: Text HOME to 741-741
Teens are often more comfortable texting than talking on the telephone, which is why Crisis Text Line provides an alternative option for those less comfortable with — or unable to — voice call. Specially trained crisis counselors will help de-escalate individuals who are considering suicide or dealing with severe mental health issues.
8. #Bethe1to
Website: https://www.bethe1to.com/
#BeThe1To is the National Suicide Prevention Lifeline's message for National Suicide Prevention Month and beyond, and its aim is to spread the word about actions people can take to prevent suicide. This site provides information on the 5 steps to help prevent suicide, ways to participate, and current resources.
9. Suicide Awareness Voices of Education (SAVE)
Website: https://save.org/
Crisis line: 1-800-273-8255
Founded by a mother who lost her daughter to suicide in 1979, SAVE's mission is to help prevent suicide through public awareness and education, reduce the stigma of suicidal ideation, and serve as a resource to those touched by suicide. The website provides resources, training kits, ways to get involved and donate, and more.
10. The Trevor Project
Website: www.thetrevorproject.org/
Founded in 1998 by the creators of the Academy Award-winning short film TREVOR, The Trevor Project is the leading national organization providing crisis intervention and suicide prevention services to LGBTQ+ young people under 25.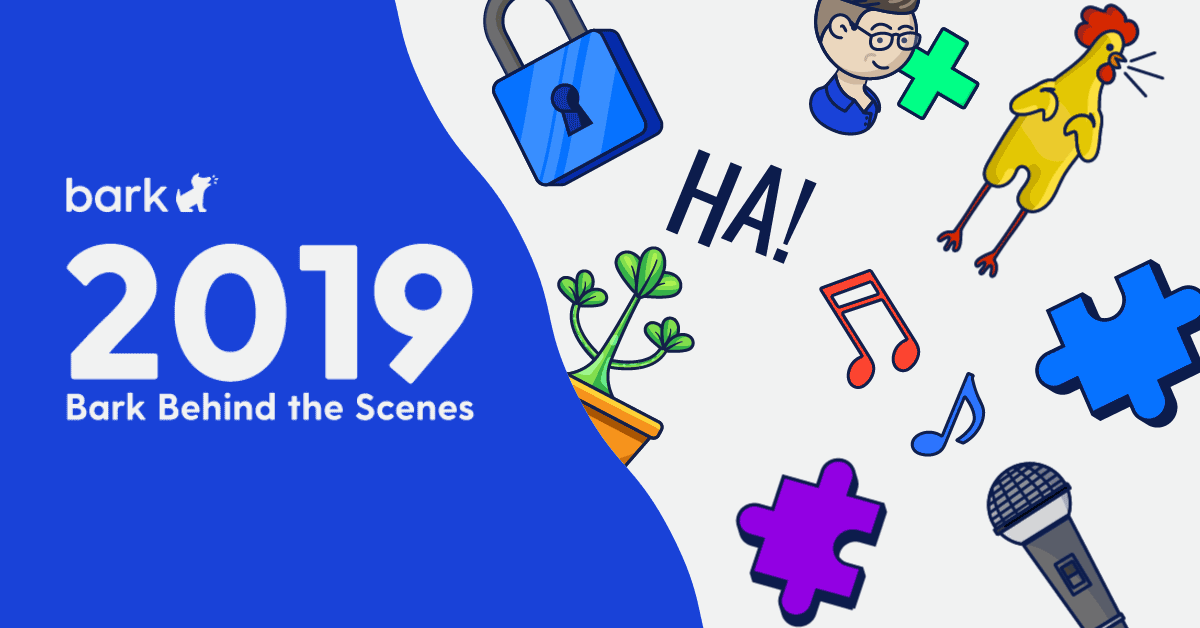 Was your 2019 full of cookies, sunny days outside, and sweet memories with your kids? All the little behind-the-scenes moments from the past year might be the ones you treasure most. At Bark, our team has had some pretty great (and even a little silly) milestones of our own. From the office foliage we've acquired to the silly dad jokes we've told, we've counted up some of our favorite memories from Bark's year in 2019.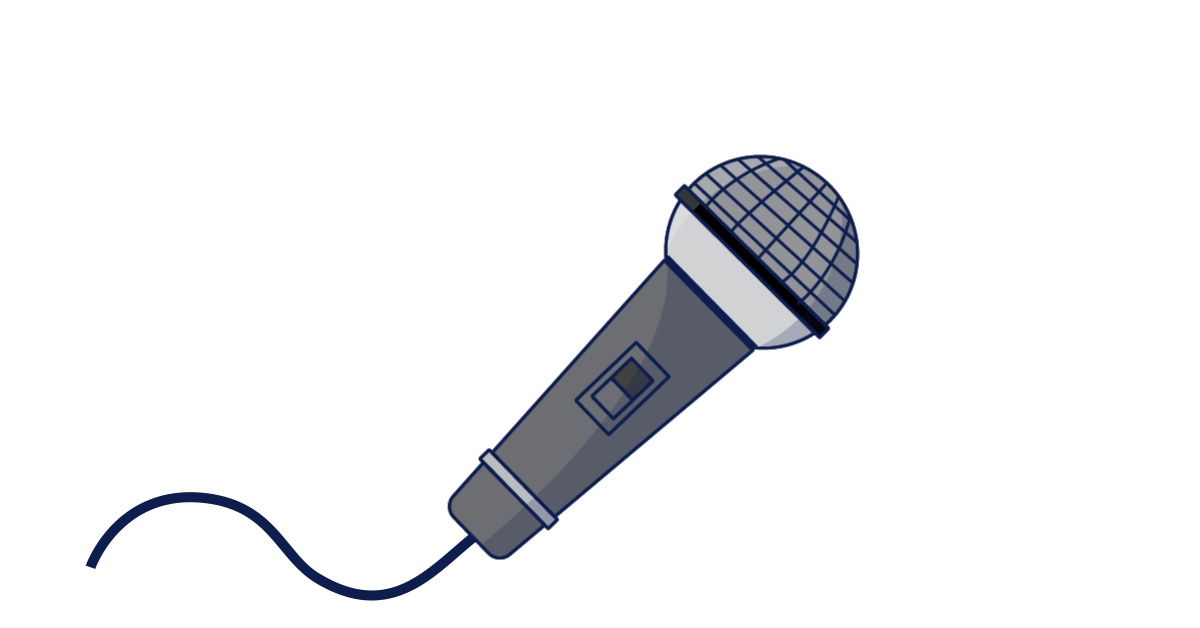 4: Stand-up comedy sets performed by Bark employees
Four brave comedians climbed onstage to see if our funnybones were working. No problems there, but everyone's sides were in stitches!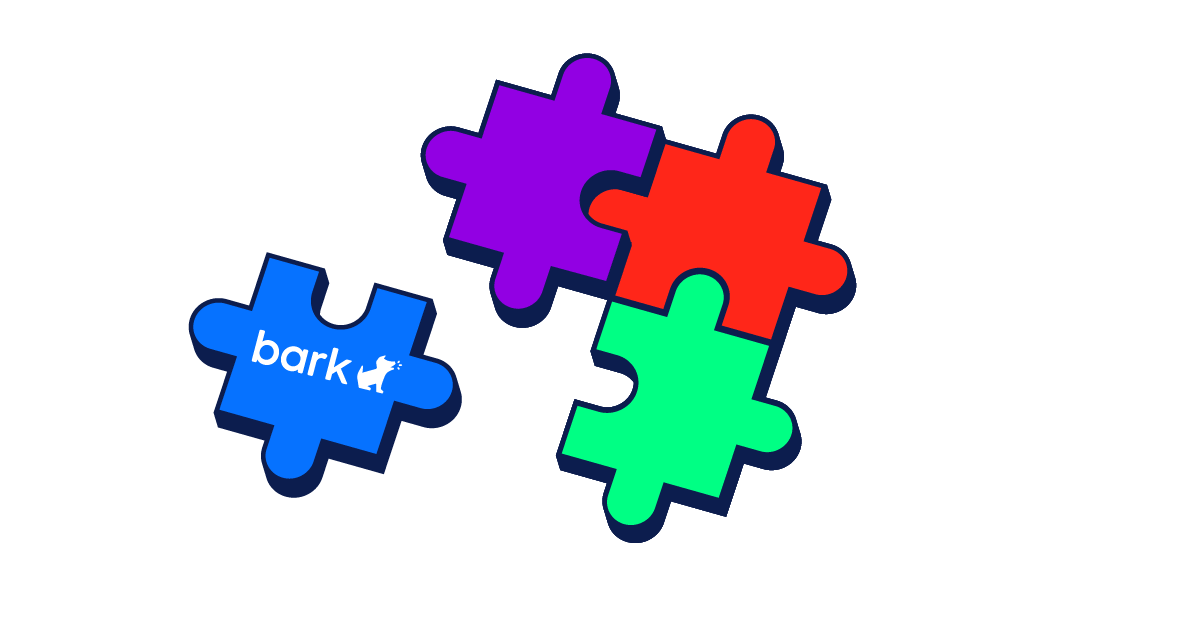 81: Word puzzles at the end of our team meetings
At the end of every meeting, we try to solve a tricky word puzzle concocted by one of our engineers. For the most part, we succeeded — but sometimes we were out-smarted.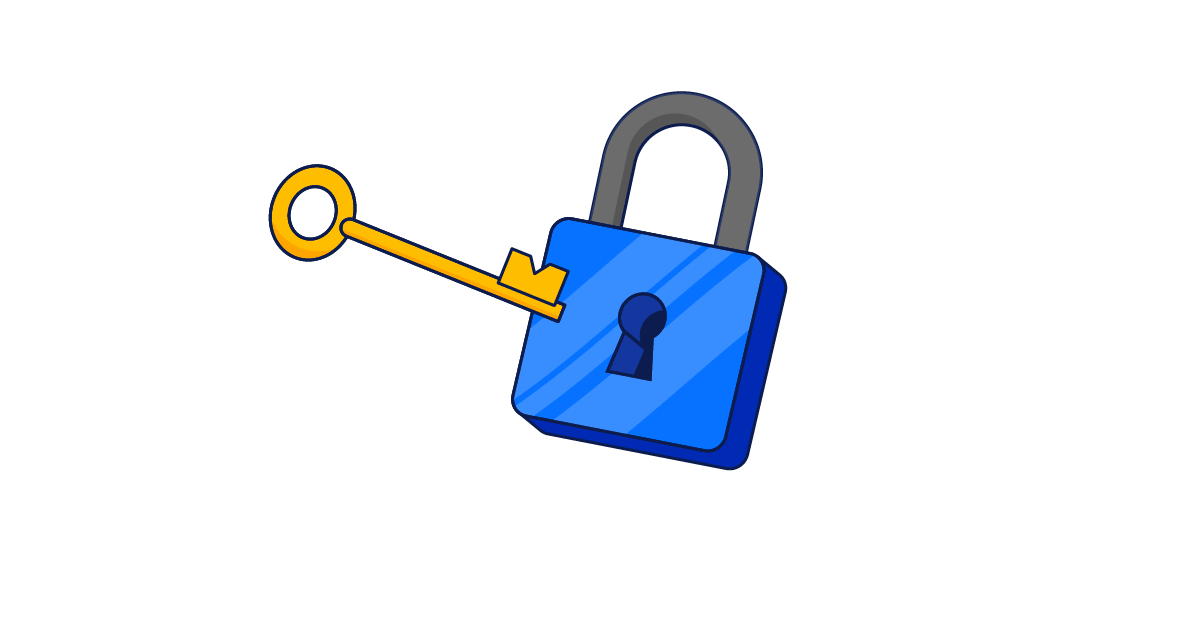 0: Escape rooms that have contained Bark employees
From volcanic islands to haunted mansions, our team managed to break out of every escape room we encountered. We're thinking about maybe moving on to some heists!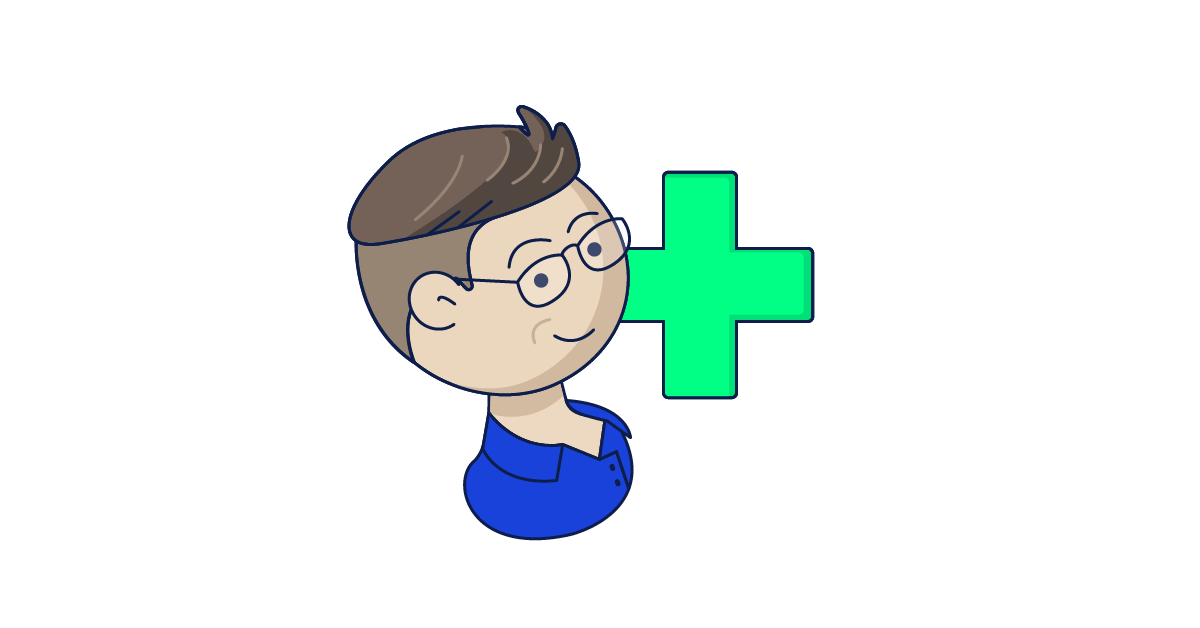 21: New full-time employees added
Another year and Bark has grown by leaps and bounds. We're grateful to all of our new colleagues, and we can't wait to meet more of them this year!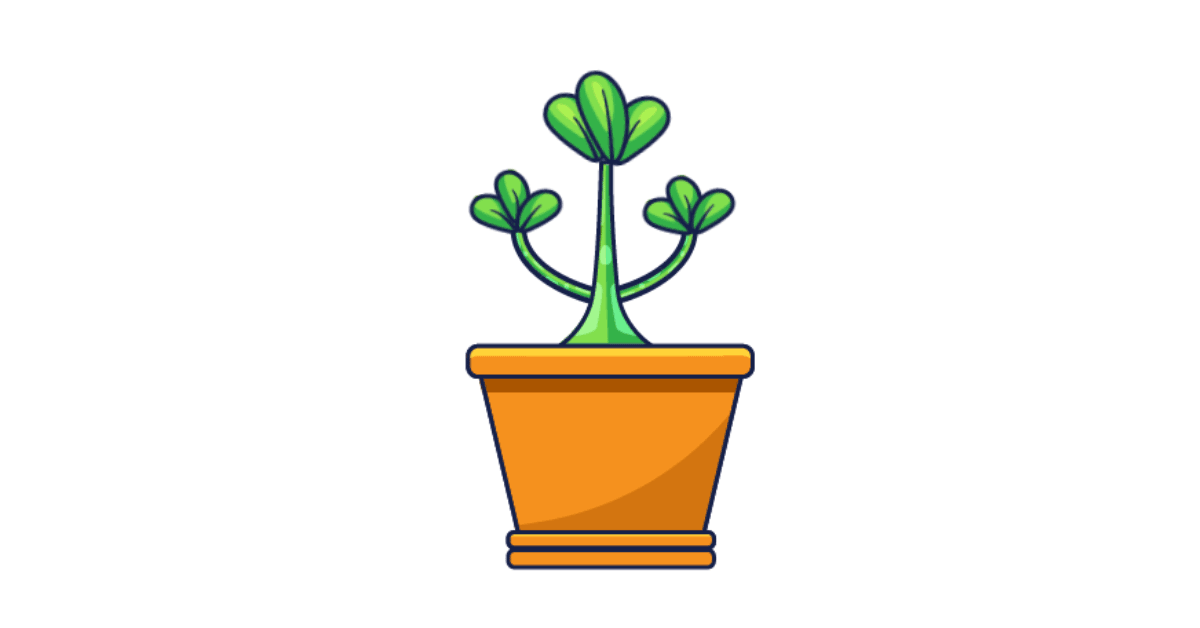 12: Succulents in the office
Some are prickly, some are soft, but nothing adds ambiance (and oxygen!) like these little green bundles of cactus-y goodness.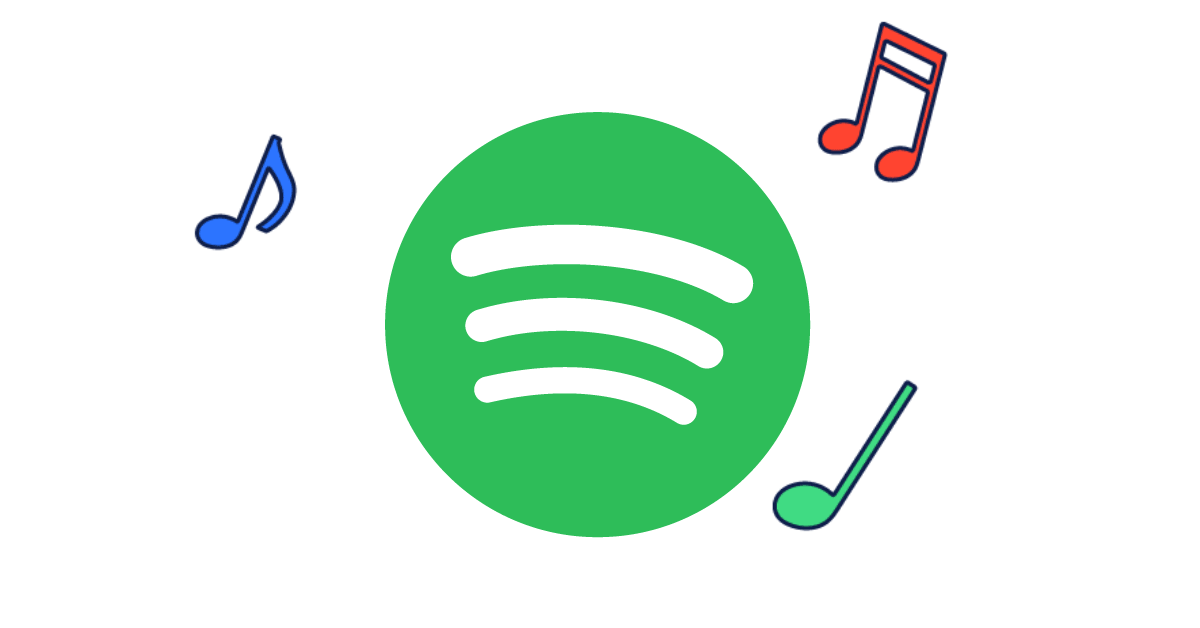 2,074: Hours of Spotify listened to while answering customer emails
Whistle while you work? Who needs that when there's an endless number of Spotify playlists to put us in the groove? Little known fact: We've got some sax-forward eighties playlists that make the workweek more fun.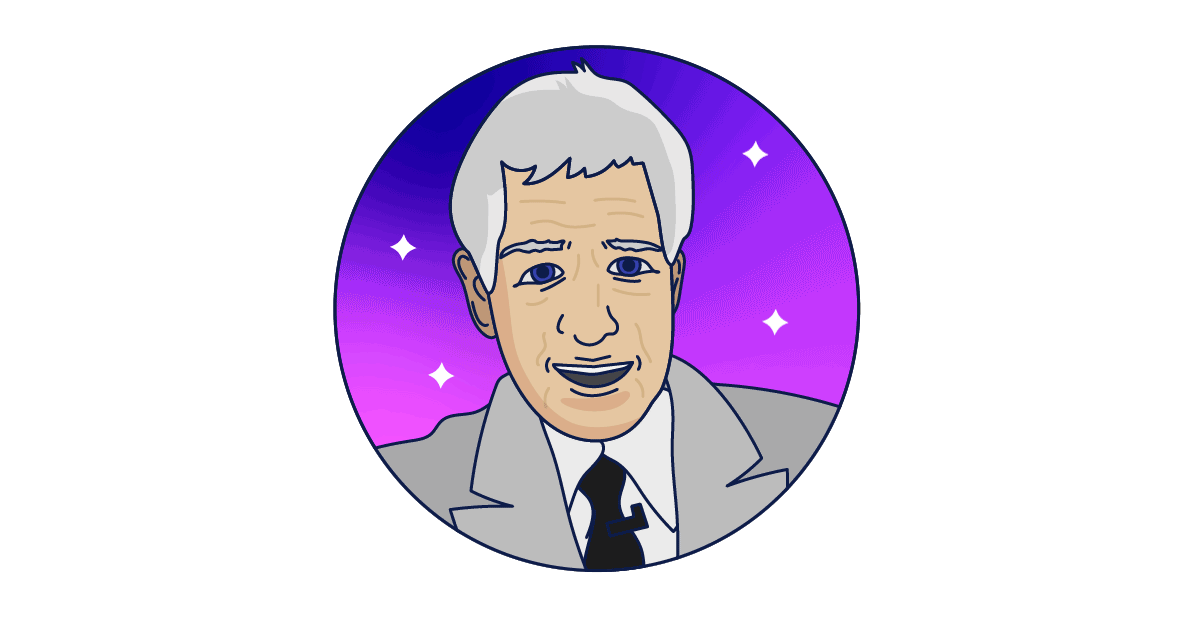 1: Bark employee that became a Jeopardy! champion
You read that right. One of our copywriters achieved the pinnacle of brainy showmanship by crushing it on Jeopardy! It may be a game of trivia, but this victory was far from trivial.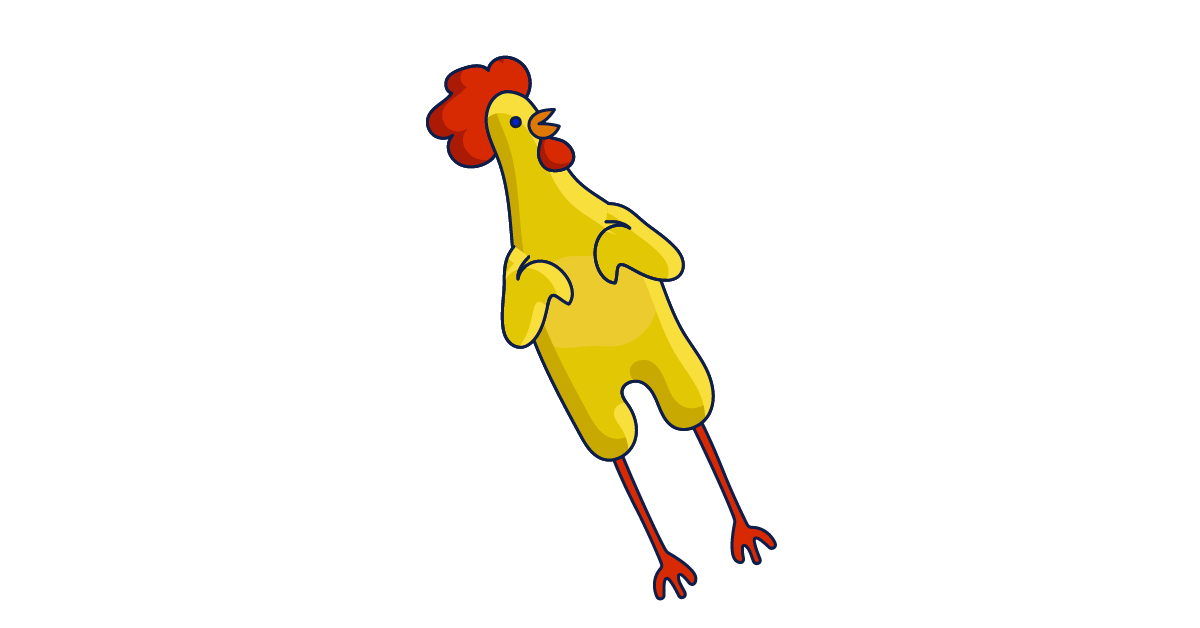 42: Dad jokes the Bark team traded at the Dad 2.0 conference
Bark sent a team down to San Antonio to hang with the coolest dads around. There we debuted our much-beloved Ye Olde Teenspeake guides to modern slang — and lots of retro-inspired technology throwbacks!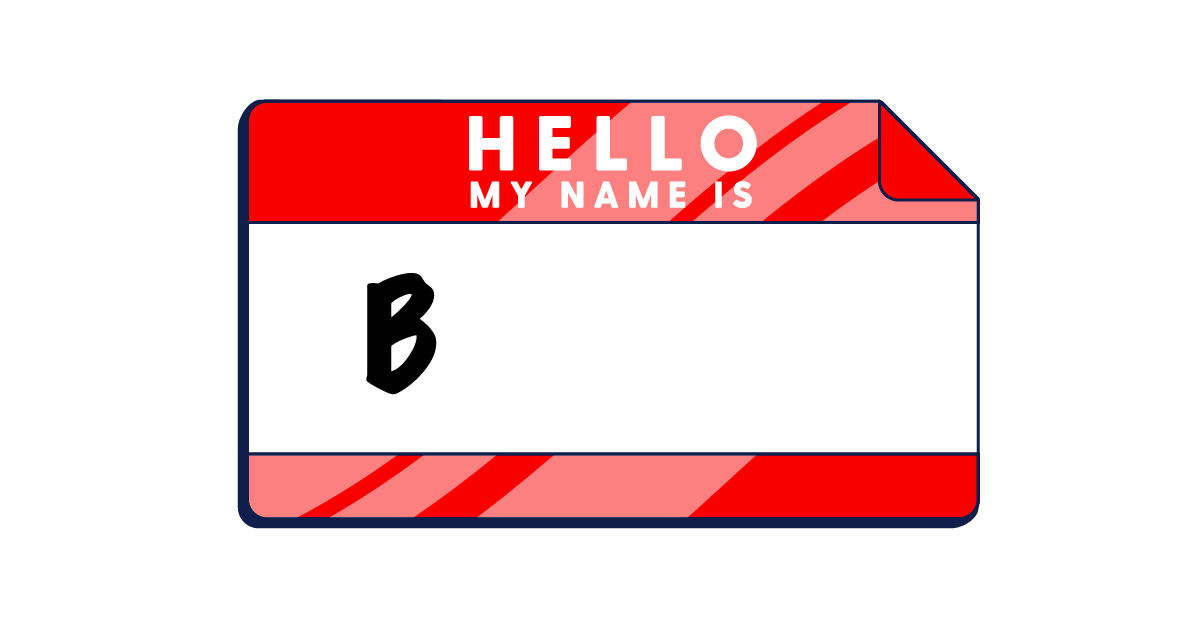 3: Employees named Brian
By far the most common name on the team, the brain power of the Brians is responsible for much of our success. One of them is even our CEO. Coincidence? You decide!
_________

If you're a current Bark customer, we thank you for the opportunity to help keep your kids safe online and in real life this past year. And if you've been wanting to try us out, now's the perfect time! We encourage you to sign up today for a free one-week trial. Our award-winning service monitors texts, chat, email, YouTube, and 24+ social media platforms for signs of potential issues like cyberbullying, adult content, self-harm, suicidal ideation, and more.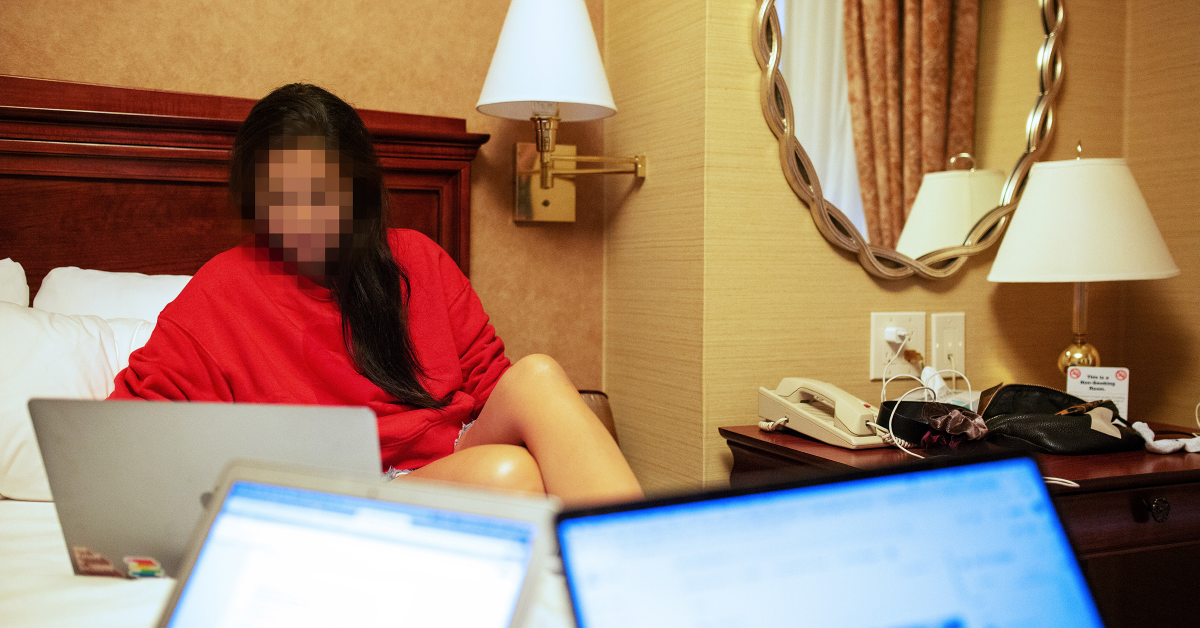 Advertencia: Este artículo contiene contenido sexual y descripciones de abuso sexual a niños que podrían ser perturbadoras para algunos lectores. Los mensajes, imágenes y conversaciones aquí incluidas son reales.
Estoy parada en un baño con el dobladillo de una camiseta azul claro plegado debajo de mi barbilla mientras me pongo un vendaje alrededor de mi caja torácica. El espejo sirve como guía mientras envuelvo una y otra vez los vendajes alrededor de mi sujetador deportivo, ocultando mi pecho. Salgo del baño y encuentro a mi equipo esperando.
"¿Se ve bien?"
Recibo asentimientos en respuesta, y mientras Avery dirige el arte, poso mis brazos e inclino mi cabeza hacia la cámara. Normalmente, no uso ropa diseñada para adolescentes. Normalmente, no uso esmalte brillante en las uñas ni coleteras neón para el cabello en mis muñecas. Normalmente, me visto, supongo, como una madre promedio de 37 años. Pantalones de mezclilla. Camisetas que cubren mi vientre. Zapatos con un soporte razonable.
Reid me toma algunas fotos. Ella se escabulle con Avery hacia nuestro centro de comando improvisado – una sala de comedor readaptada ahora cubierta con pizarras de corcho, mapas, papeles y monitores de computadora. El ceño de Will se frunce mientras edita rápidamente.
Con la ayuda del contexto – ropa, fondo y peinado – y la magia de la manipulación de fotos, ya no vemos mi imagen, la de una mujer adulta con patas de gallo.
Me voy a la cocina para darles espacio. Nos estamos preparando para la parte más difícil del día, que sabemos por experiencia será rápida y emocionalmente agotadora.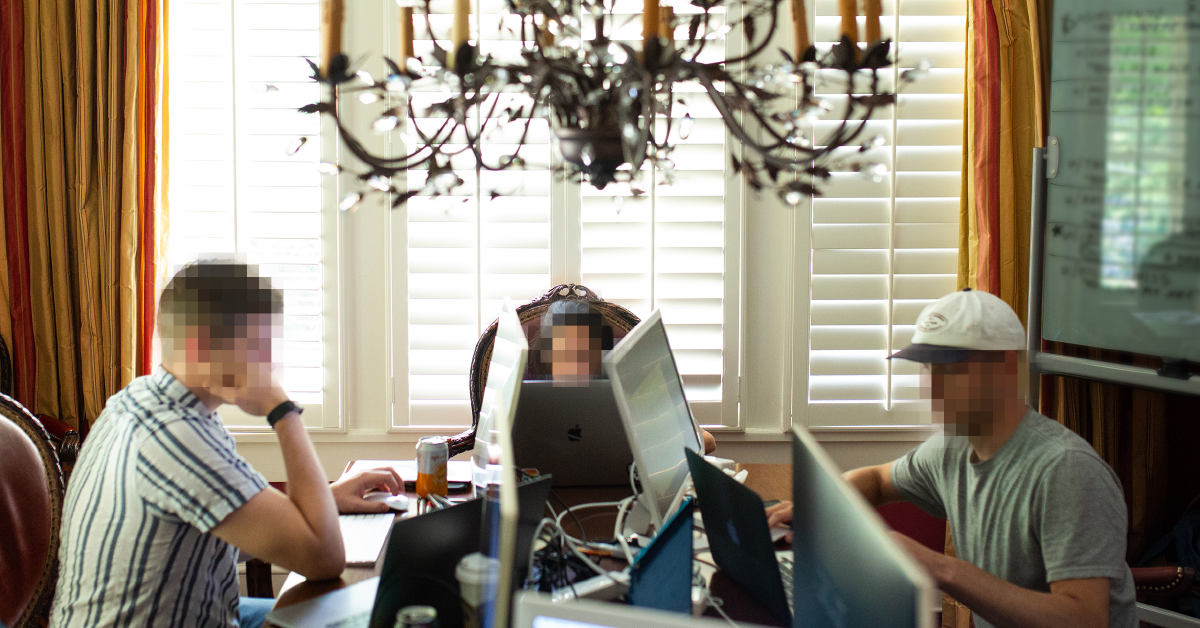 "Está listo," me dice Will desde el centro de comando. Algunos de nosotros nos reunimos alrededor de la pantalla de la computadora de Will y examinamos.
"Sí, yo lo creo," dice Brian. Brian es el Director Ejecutivo de Bark, la empresa que está encabezando este proyecto. Bark utiliza Inteligencia Artificial para alertar a los padres y escuelas cuando los niños experimentan problemas como ciberacoso, depresión, amenazas de violencia – o en este caso, ataques de depredadores sexuales. Actualmente, estamos cubriendo más de 4 millones de niños, y analizamos 20 millones de actividades al día. Veo a Brian estudiando la pantalla de la computadora y considero su evaluación. Asiento y suspiro. Yo también lo creo.
Con la ayuda del contexto – ropa, fondo, y peinado – y la magia de la manipulación de fotos, ya no vemos mi imagen, la de una mujer adulta con patas de gallo. Estamos mirando la foto de una Bailey de 11 años ficticia, y no importa cuántas veces veamos esto, los resultados siguen siendo desconcertantes. No porque estemos creando a una niña de la nada, sino porque estamos deliberadamente poniendo en peligro a Bailey para demostrar exactamente lo omnipresente que el problema de depredación representa para la Generación Z.
La mayoría de las niñas de 11 años todavía son preadolescentes. No han empezado a menstruar, y generalmente no utilizan sujetadores con tallas categorizadas por letras y números. Sus pasatiempos e intereses son variados, pero generalmente, no están pensando, en absoluto, en relaciones sexuales u órganos sexuales ni mucho menos en sexo.
Pero sus depredadores sí.
"Gracias, lo odio," digo citando una frase popular en internet y ganándome una risa de simpatía. El ambiente en la habitación siempre es un poco lúgubre, y las bromas tienden hacia lo macabro. Quizás para un forastero sonarían groseros, pero para cualquiera que esté trabajando codo a codo con nosotros, sabe que es necesario un poco de humor negro para ayudarnos a continuar el día.
Con la foto lista, todos pasamos a la sala de medios donde conecto un iPhone a una gran pantalla de televisión. Nos acomodamos en los muebles y sillones y Nathan ajusta una videocámara a un trípode que apunta directamente al televisor. La evidencia es valiosa, y dejamos las cámaras grabando para asegurarnos de que cada intervención que incluya actividad criminal tenga un rastro digital para nuestros contactos en las fuerzas policiales.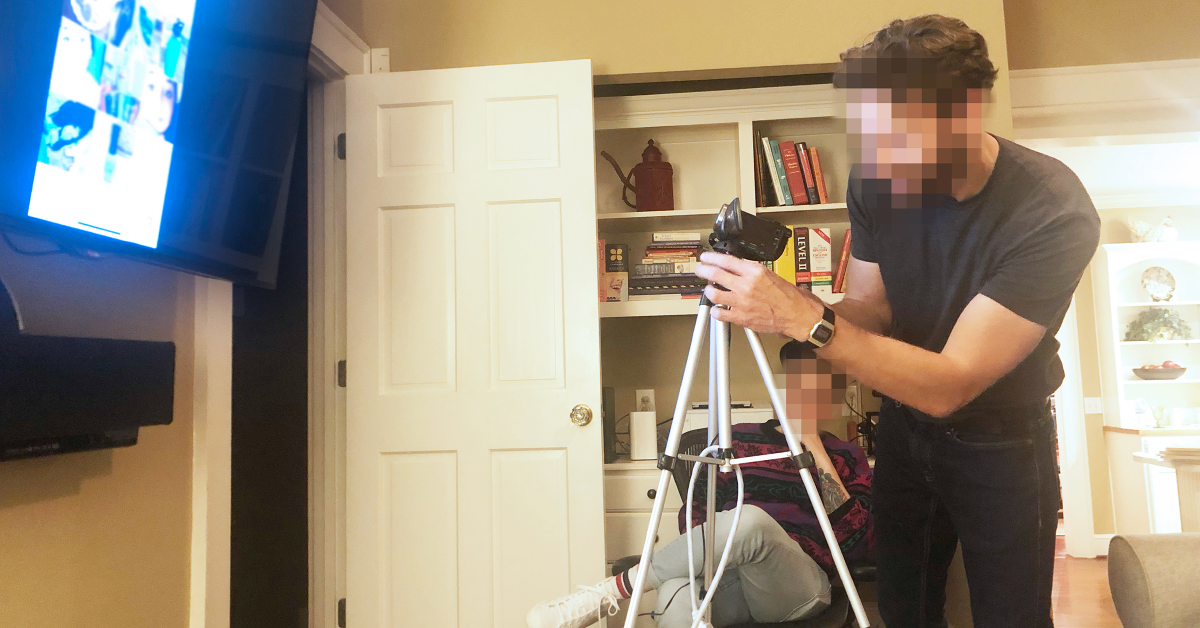 Nathan revisa la iluminación, luego el audio. Josh deja caer un montón de sudaderas en la mesa de centro, y yo le doy las gracias.
"¿Estás lista?" Me pregunta Josh.
"Sí," miento un poco. Nunca estoy realmente lista.
Durante el día, todos nos ponemos manos a la obra. Tenemos llamadas que hacer, fotos que editar, evidencia que catalogar. Pero en la noche, soy yo la que va estar al frente de la situación. Con frecuencia el trabajo – para ser honesta – es solitario. Aislado. Devastador. Esta noche, comparto la carga, y agradezco la compañía. Pero sigo siendo la que está en la silla caliente.
* * *
Hace menos de un año, Brian y yo sostuvimos una reunión donde discutimos sobre cómo hablar exactamente con los padres sobre el acoso sexual en línea. Anteriormente, cuando Bark contaba con un equipo más pequeño, nos encontramos con un caso particularmente angustioso de un depredador en línea que abusaba de una niña de la secundaria. Ella solo tenía 12 años, y este hombre la estaba acosando sexualmente a través de su cuenta de correo electrónico escolar, persuadiéndola para que enviara videos de ella misma realizando actos sexuales. Sabemos que hay gente como él allá afuera, pero nos sorprendió ver la rapidez y destreza con la que pudo manipular a esta niña.
Solo en 2008, Bark alertó al FBI de 99 depredadores infantiles. ¿En 2019? Ese número supera los 300 – y contando. Cada uno de estos casos representa a un niño experimentando un peligro real, y nuestro reto es ayudar a los padres y escuelas a entender esta nueva realidad. ¿Pero cómo contamos historias sin pedirles a las familias que divulguen demasiado? ¿Cómo le explicamos el acoso sexual en línea a una generación que creció sin este peligro? Los números, aunque informativos, son abstractos y fáciles de obviar.
Me sentía frustrada por el problema que enfrentamos, golpeando mi pluma con la mesa de conferencias y pensando en voz alta. "Cuando los padres piensan en depredadores," le sugerí a Brian, "piensan en alguien lanzando a sus hijos en un baúl y llevándoselos. No piensan en el abuso invisible que ocurre en línea. En un mundo perfecto, compartiríamos una conversación con un verdadero depredador, pero se siente como traumatizar a la víctima una y otra vez…"
Hago silencio. Hemos ido en círculos sobre este mismo concepto.
"¿Y si creamos cuentas falsas para demostrar a los padres lo que puede ocurrir en línea?" Pregunta Brian. Levanto ambas cejas ante la idea. Espero un poco para ver si está bromeando. Pero no lo estaba.
* * *
Esto fue hace 9 meses. Desde entonces, hemos creado todo un equipo centrado en la reunión improvisada que Brian y yo tuvimos en esa sala de conferencias. Hemos establecido relaciones de trabajo continuas con todo tipo de agencias policiales gubernamentales que presumen acrónimos de tres letras. Hemos realizado pruebas, hecho contrataciones, y sostenido innumerables reuniones. Hemos visto arrestos y sentencias. Hemos atestiguado en la corte y aportado información invaluable a las investigaciones.
Mi propio rol cambió para dirigir este nuevo equipo de proyectos especiales. Y para preservar la identidad de este proyecto, este equipo de proyectos especiales trabaja en gran medida detrás de escenas y fuera del centro de atención. No aparecemos en el sitio web de la empresa, y las fotos de nuestros perfiles de Twitter muestran objetos inanimados en lugar de nuestros verdaderos rostros. Brian y yo también somos el puente entre el equipo y las fuerzas policiales, sosteniendo reuniones regularmente y dando actualizaciones de estado, asegurándonos de trabajar siempre dentro no solo de sus parámetros, sino de los parámetros de los fiscales. Nadie quiere que nuestro trabajo se vaya a la basura debido a la falta de evidencias o incluso un indicio de inducción.
Aquí, ahora, en esta sala de medios, no es la primera vez que hacemos esto. Ni siquiera es la segunda ni la tercera vez que hacemos esto. Durante los últimos 9 meses, he sido Libby de 15 años, Kait de 16 años y Ava de 14 años. He sido una estudiante de segundo año de preparatoria estudiando la posibilidad de dejarse el flequillo, y una jugadora de lacrosse criada por su tía y una joven emocionada y ansiosa por el baile de graduación.
En este punto, somos veteranos experimentados – pero es la primera vez que usamos un personaje tan joven. Esta noche, mi pecho está fuertemente atado y lenguaje es significativamente menos maduro.
Esta noche, soy Bailey de 11 años.
"Aquí vamos," digo a la sala.
"Puedes hacerlo, Sloane," me dice Reid, palmeando mi espalda sin emoción, pero con confianza. La barbilla de Reid es severa y está mirando intensamente hacia adelante. Una abogada con experiencia en derecho penal, Reid se trasladó al sector privado y se unió a Bark cuando lanzó este proyecto. Con el conocimiento de las leyes y su experiencia de trabajo con algunos criminales desagradables, Reid ha sido una excelente adición al equipo. Para un forastero, una palmada en el hombro podría parecer frío, pero viniendo de Reid, se siente como un apoyo genuino.
Pete – un antiguo militar que ahora se dedica a la seguridad privada – quien tiene literalmente tres veces mi tamaño, se sienta en la sala de estar. Esta noche ciertamente representa un riesgo bajo, pero los días que me he sentido verdaderamente asustada, nos aporta un poco de tranquilidad mental a todos.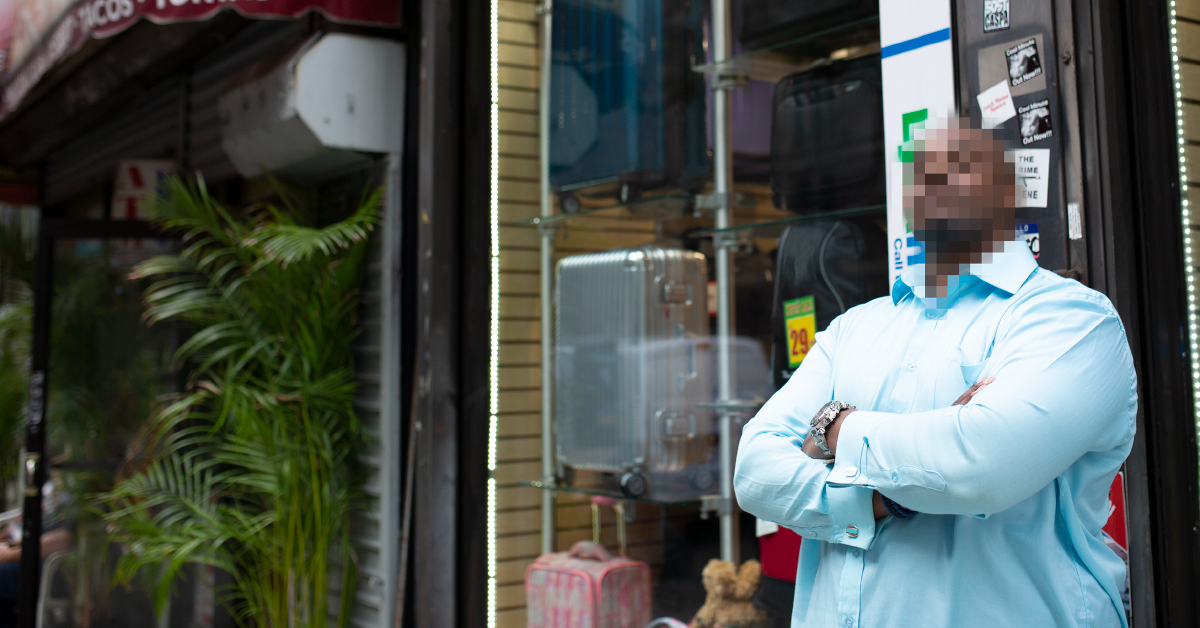 Subo la foto a Instagram – una selfie inofensiva y genérica de Bailey con una sonrisa de oreja a oreja – y la subtitulo
¡Emocionada por ver a mis amigos en la fiesta de Carly este fin de semana! Seguido de una cadena de emojis y una etiqueta #amigos
La foto se publica en Instagram y esperamos en silencio que algo cambie en la gran pantalla.
Esta parte nunca toma mucho tiempo. Siempre es perturbadoramente rápido.
Al iniciar la semana, durante la primera noche como Bailey, llegan dos mensajes nuevos menos de un minuto después de publicar la foto. Nos sentamos con la boca abierta mientras los números empiezan a aumentar en la pantalla – 2, 3, 7, 15 mensajes de hombres adultos en el transcurso de dos horas. La mitad de ellos podrían ser acusados de transferir contenido obsceno a un menor. Esa noche, tomé un respiro y me senté con la cabeza apoyada sobre las manos.
Nueve meses de esto, y todavía me asombra la amplitud de la crueldad y perversión que veo. Imagino que esta tendencia continuará esta noche.
"Entrando," dice Avery, y todos miramos la televisión. Las notificaciones de Instagram muestran que Bailey tiene tres nuevas solicitudes de conversación
"¡Hola! ¿Me preguntaba desde hace cuánto tiempo te dedicas al modelaje?
"Jaja, no soy modelo," escribo rápidamente y presiono enviar.
"'¡No!" escribe él, lleno de falsa incredulidad. "¡Estás mintiendo! Si no, deberías ser modelo. Eres muy LINDA."
@XXXastrolifer parece tener unos 40 años, pero le dice a Bailey que tiene 19. Cuando ella le dice que solo tiene 11 años, él no se asusta.
El siguiente mensaje es de otro hombre quien saluda a Bailey inofensivamente.
"¡Hola! ¿Cómo estás?"
"Hola, estoy bien ¿y tú?
"Estoy bien, gracias. Eres una chica muy hermosa."
Escucho a Josh a mi lado murmurar. "Como un reloj"
"¡Vaya, gracias!"
"Es cierto. Me encantan tus fotos. ¿Tu mamá y tu papá te dejan tener novio?"
Bailey dice que no, pero no es algo de lo que hablen mucho. Hago una encuesta entre los padres en la habitación. Están de acuerdo. Tener un novio no es lo más importante para una chica de 11 años.
"¿Tal vez pueda ser tu novio de Instagram si quieres? Depende de ti.
Hago una pausa para responderle a @XXXastrolifer. La conversación termina como la mayoría de ellas – en menos de 5 minutos, le envía a Bailey un video donde se mostraba a sí mismo masturbándose.
"¿Te gusta eso? ¿Habías visto uno de estos antes?"
Pongo nuevamente mi atención en @XXXthisguy66, el novio de Instagram. En cuestión de minutos, escala de "un novio de Instagram significa que podemos chatear entre nosotros, enviar selfies y apoyarnos uno al otro" a "Ya que estamos juntos, ¿estás lista para enviarnos fotos sexis uno al otro?"
Ella tiene 11 años y no sabe lo que eso significa. Él envía una foto de su pene erecto, y solicita una foto de ella sin camisa, y le asegura que él puede enseñarle cómo proceder.
"Bueno, a muchos novios les gusta cuando sus novias les dan una mamada. ¿Sabes lo que eso significa?"
"No lo sé."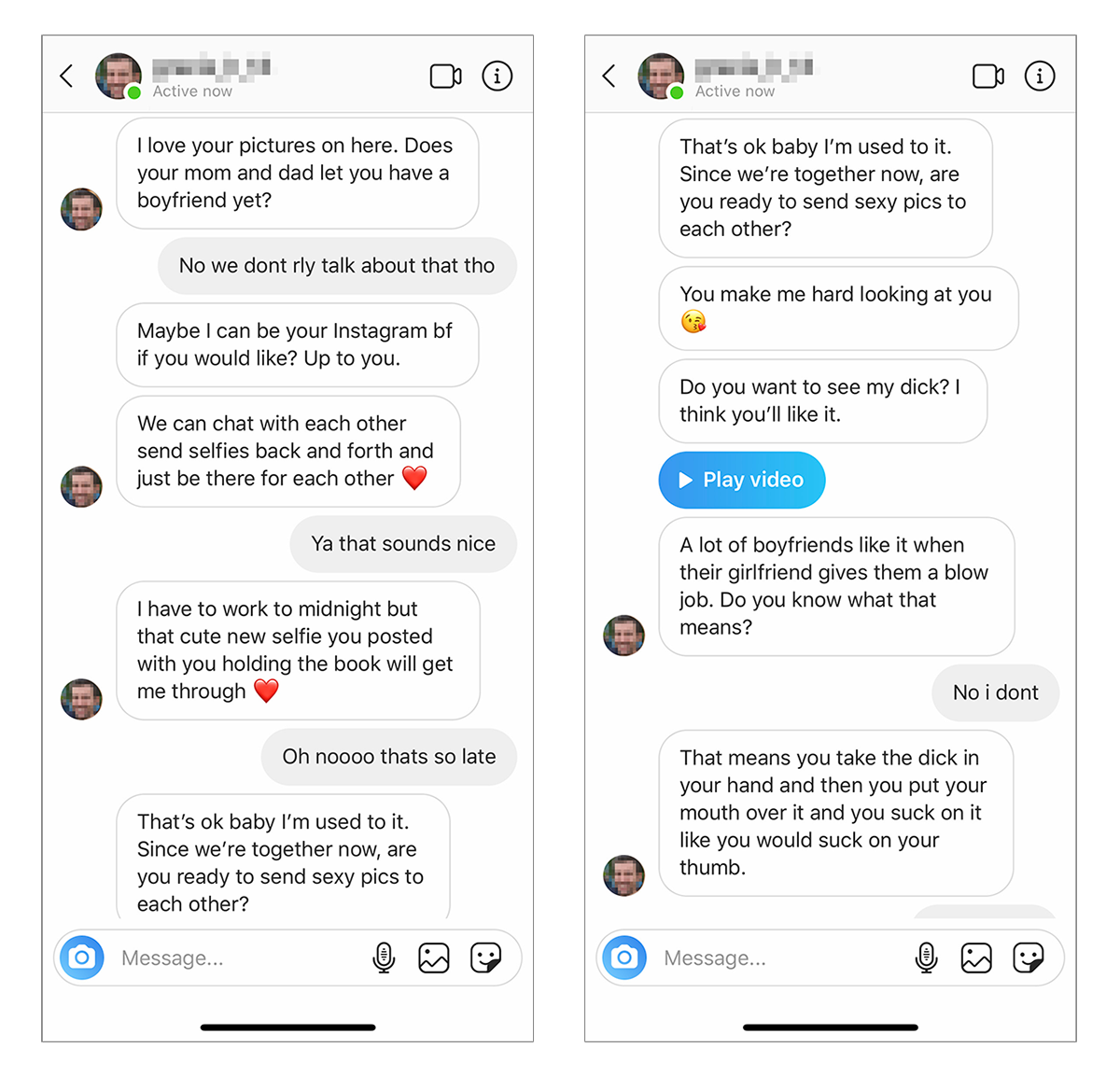 "Eso significa que tomas su pene con tus manos y luego pones tu boca encima y lo mamas como mamarías tu pulgar."
"No entiendo," Responde Bailey.
"Tomas mi pene. Lo pones en tu boca, y lo mamas."
"Dios," Dice Reid, y yo la miro. "La primera conversación sobre sexo de una niña no debería ser con un hombre que quiere abusar de ella."
Vuelvo la vista a la pantalla.
"¿Pero por qué?
"A algunas chicas les gusta, pero los chicos se sienten muy bien. Eso es lo que les gusta a los chicos. Ahora lo que a los chicos y chicas les gusta hacer juntos es poner mi pene entre tus piernas y empujarlo dentro de ti. Eso se llama sexo. O follar."
"Oh, aprendí sobre el sexo"
"Cuando puedas envíame una foto tuya sin camisa, o envíame una foto de tu entrepierna. Eso me gustaría mucho."
"¿Qué tipo de foto? ¿De mi entrepierna?"
"¿Conoces tu vagina? Algunas personas le dicen chocha. Me gustaría verla. Porque es allí donde entra mi pene. Pero también me gustaría ver tu pecho."
"En realidad todavía no tengo pechos," responde Bailey. Ella no tiene. Ella utiliza un sujetador de entrenamiento para el ritual y camaradería de uso del sujetador, pero en realidad no lo necesita. No todavía."
"Está bien. Estoy seguro que igual te ves bien. Aun así te chuparía los pezones."
"No soy buena tomando fotos del cuerpo."
"Está bien. ¿Podrías enviarme una foto tuya chupando tus dedos? De esa forma podría imaginarte dándome una mamada como lo hablamos antes. Te enviaré otra foto de mi pene."
Lo hace.
Salgo de la conversación con @XXXastrolifer para ver otras nueve solicitudes pendientes. Mi teléfono suena fuerte a través de los altavoces, sorprendiéndonos a todos. Es una video llamada entrante de Instagram de un nuevo posible abusador.
Tomo la decisión rápida, dejo caer mi teléfono y me quito la sudadera para cambiarla por una capucha. La habitación sabe lo que estoy haciendo.
"Hagan silencio todos," dice Nathan innecesariamente. Con mi capucha y la habitación con baja iluminación, inclino mi cabeza para oscurecer mi rostro y responder la llamada. Dominique, a mi izquierda se mantiene preparada. Una ex diseñadora de disfraces, sus habilidades con pelucas y maquillaje son inigualables. Las fotos de mis personajes una al lado de la otra ni siquiera parecen estar relacionadas. Soy latina. Soy asiática. Soy rubia. Soy pelirroja.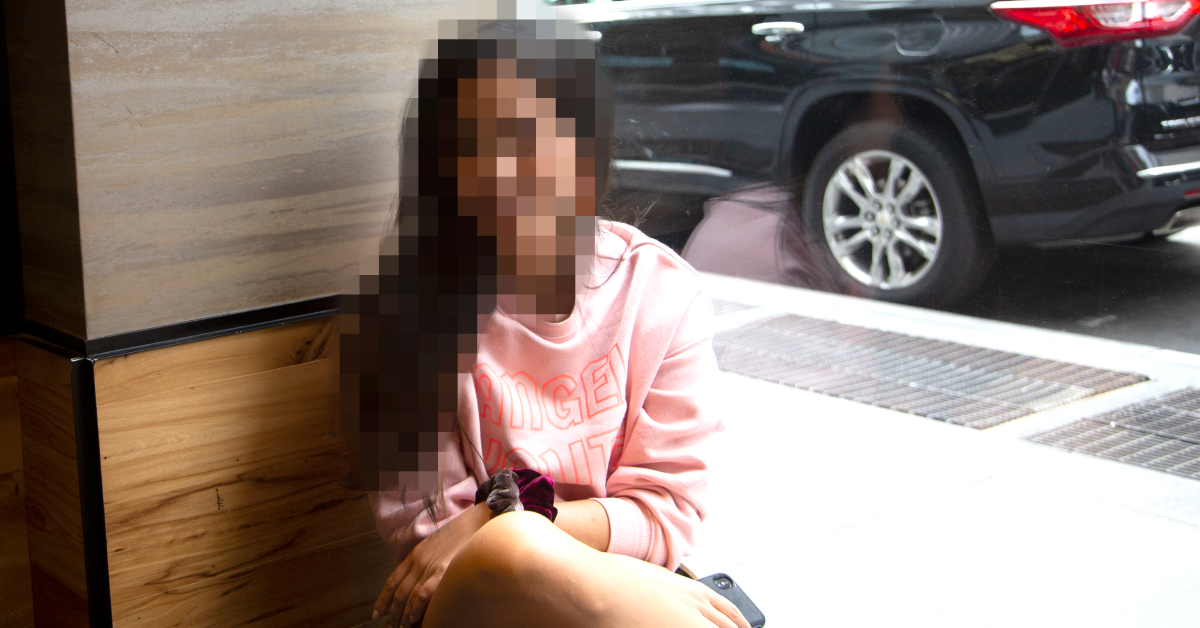 Nos saluda un hombre con acento británico, respirando pesadamente y susurrando al teléfono.
"Hola. ¿Cómo estás? Quiero verte." Él inclina su teléfono y está acostado en la cama sin camisa. Elevo mi tono de voz un octavo.
"Ummmmm. Soy tímida."
"No, nena, no. No seas tímida," canta, su voz es suave y persuasiva.
"No puedo soportar esto," Dice Will, y sale de la habitación, negando con la cabeza.
* * *
La regla en Bark es que podemos tomar un descanso cuando queramos. Podemos salir cuando lo necesitemos. Podemos tomar un respiro; podemos programar una sesión de terapia. Incluso podemos rotar al equipo.
Eso me incluye a mí, y yo soy el rostro (manipulado) de nosotros.
Después de dos horas y media, tuve siete videollamadas, ignoré otro par de docenas, chateé con 17 hombres (algunos que ya habían enviado mensajes antes, preparándose con la esperanza de tener una mayor interacción), y vi los genitales de 11 de ellos. También he respondido (y rechazado subsecuentemente) múltiples solicitudes de desnudos por encima de la cintura (a pesar de estar claro que los pechos de Bailey aún no se han desarrollado) y desnudos por debajo de la cintura.
El guión que vemos es prácticamente el mismo.
Eres muy linda.
Deberías ser modelo.
Soy mayor que tú.
¿Qué harías si estuvieras aquí?
¿Tocarías mi pene si estuvieras aquí?
¿Alguna vez has visto uno, nena?
Nena. Siguen llamándola nena sin una onza de ironía.
Nena, eres muy hermosa.
Habla conmigo, nena.
Quiero que pongas tu boca en mi pene, nena.
Vamos a video llamada, nena.
No seas tímida, nena
Bailey es una niña. Libby, Kait, Ava, Alessia, Lena, Isabella. Todos mis personajes lo son – legalmente, emocionalmente, físicamente, intelectualmente. No tienen una agencia, ni capacidad para dar su consentimiento. Quizás la sociedad ama señalar y culpar a las víctimas (¿Qué estaba vistiendo??), pero la respuesta sigue siendo la misma. Todas son niñas. Y como en todos los casos de abuso, un niño nunca es culpable.
* * *
Ya es casi medianoche. Dejé de tomar videollamadas hace una hora, pero mis dedos han estado escribiendo febrilmente. Mi cabello está atado en una cola de caballo y estoy bebiendo agua como si hubiera corrido una maratón. "El cuerpo lleva la cuenta," como dice el dicho, y mi cuerpo está derrotado. La parte posterior de mi camiseta está empapada, mis ojos están llorosos, me duele el cuello, y mi corazón está un poco enfermo.
En el transcurso de la semana, más de 52 hombres han contactado a una niña de 11 años. Nos sentamos con esa estadística mientras apagamos sobriamente el televisor y la cámara.
El trabajo – aunque no necesariamente físico – es emocionalmente agotador. La mayoría de nosotros en el equipo tenemos hijos, algunos de ellos de la misma edad que los personajes que interpreto. Golpea demasiado cerca de casa, pero no tienes que se padre para estar devastado por la depredación de los más vulnerables de la sociedad.
La noche ha llegado a su fin, pero cada una de las conversaciones y fotos todavía deben ser ordenadas, organizadas y embaladas para ser enviadas a nuestros contactos en las fuerzas policiales. Cualquier evidencia material de abuso sexual a menores es enviada a NCMEC, el Centro Nacional para Menores Desaparecidos y Explotados (por sus siglas en inglés).
Le envío un mensaje de texto al agente de policía con el que trabajo más de cerca y le doy una actualización de estado. Todos empacamos para ir a casa, y francamente, todos lucimos un poco golpeados. No puedo escribir esta línea sin sonar completamente auto-engrandecida, pero la dolorosa verdad es que este trabajo es duro y agónico y literalmente nos mantiene despiertos en la noche. Podríamos parar. Bombear los frenos. Dirigir nuestra atención al día a día de la empresa.
Pero la simple verdad es que sabemos lo que está en riesgo. La ganancia más obvia – estamos ayudando a las autoridades a identificar depredadores sexuales y no solo llevándolos ante a la justicia, sino evitando que abusen de más niños. También estamos educando a los padres y escuelas sobre la increíble realidad que existe en línea. Y desde un punto de vista técnico, estas horribles conversaciones están entrenando a la Inteligencia Artificial de Bark para ser cada vez mejor para monitorear los signos de abuso sexual a menores.
La realidad brutales que un depredador no tiene que estar en la misma habitación, edificio, o incluso país para abusar de un niño.
Pienso en mis hijos. En los hijos de mis compañeros de trabajo. En mí misma hace unas décadas cuando era una joven, insegura e impresionable adolescente. Pienso cómo me habría sentido siendo Bailey. Cómo me habría guardado los abusos para mí misma, por miedo a que me avergonzaran o me culparan. Cómo habría sufrido con esto de forma secreta y silenciosa. Cómo habría sido una víctima silente. Cómo no me gustaría eso para ningún otro niño – los míos o los de alguien más.
La realidad brutal es que un depredador no tiene que estar en la misma habitación, edificio, o incluso país para abusar de un niño. Y eso es lo que están haciendo – sometiendo a los niños a abusos psicológicos y sexuales.
Conocer la omnipresencia de la depredación en internet no es una carga. No realmente. Es un regalo. Uno que nos ayuda a cambiar la situación de los abusadores. Nuestro trabajo ha llevado al arresto de personas que han demostrado la propensión y la voluntad de hacer daño a los niños. La tecnología ha cambiado y por lo tanto también lo han hecho los métodos mediante los cuales los depredadores encuentran, se comunican y hacen daño a los niños. Si ellos pueden usar la tecnología para abusar de los niños, nosotros podemos utilizar la misma tecnología para detener sus crímenes.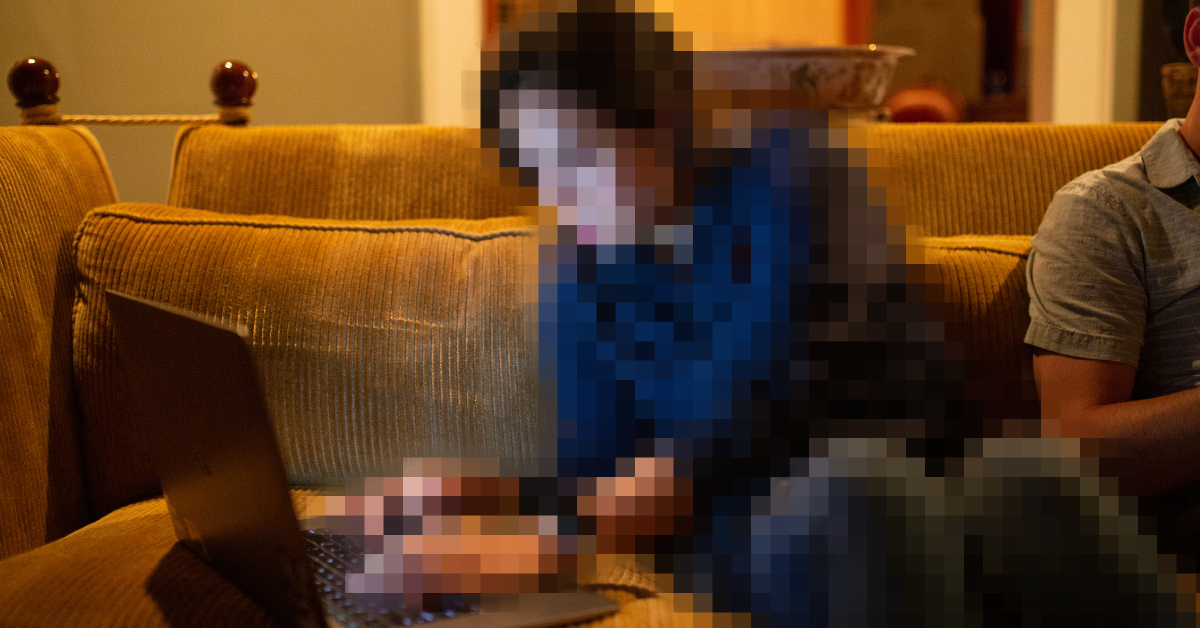 En casa, no soy Bailey. Soy una madre de 37 años con medias de lana, cargando el lavavajillas y ayudando con las tareas. Una de mis hijas está aprendiendo sobre dichos, proverbios e idiomas. Ella los lee en voz alta en su cuaderno. Agarrar el toro por los cuernos. En las buenas y en las malas. Matar dos pájaros de un solo tiro.
"Mamá," me mira, con el lápiz en el aire. "¿Estás de acuerdo en que la 'ignorancia es una bendición'?" Me lavo las manos y las seco con una toalla. La veo tomando notas. Soy una madre parcial, pero ella es maravillosa. Llena de alegría, ingenio y curiosidad, como imagino que sería Bailey.
"No, cariño. No estoy de acuerdo con eso," le digo resueltamente, tirando de la silla para sentarme junto a ella en la mesa de la cocina. Me apoyo sobre mi codo y miro su tarea. "El conocimiento es un regalo."
Me lo repito a mí misma mientras regreso y limpio el mostrador. Lo digo en serio. Incluso en los peores días, lo digo en serio.
Descargo de responsabilidad. A pesar de gran cantidad de precauciones y debido a investigaciones criminales en proceso, los nombres – incluyendo el del autor – y los detalles inconsecuentes han sido editados para mayor privacidad y claridad.
Sloan Ryan dirige el Equipo de Proyectos Especiales en Bark, una empresa de tecnología comprometida con la seguridad de los niños. Puedes enviarle un correo electrónico a sloane.ryan@bark.us.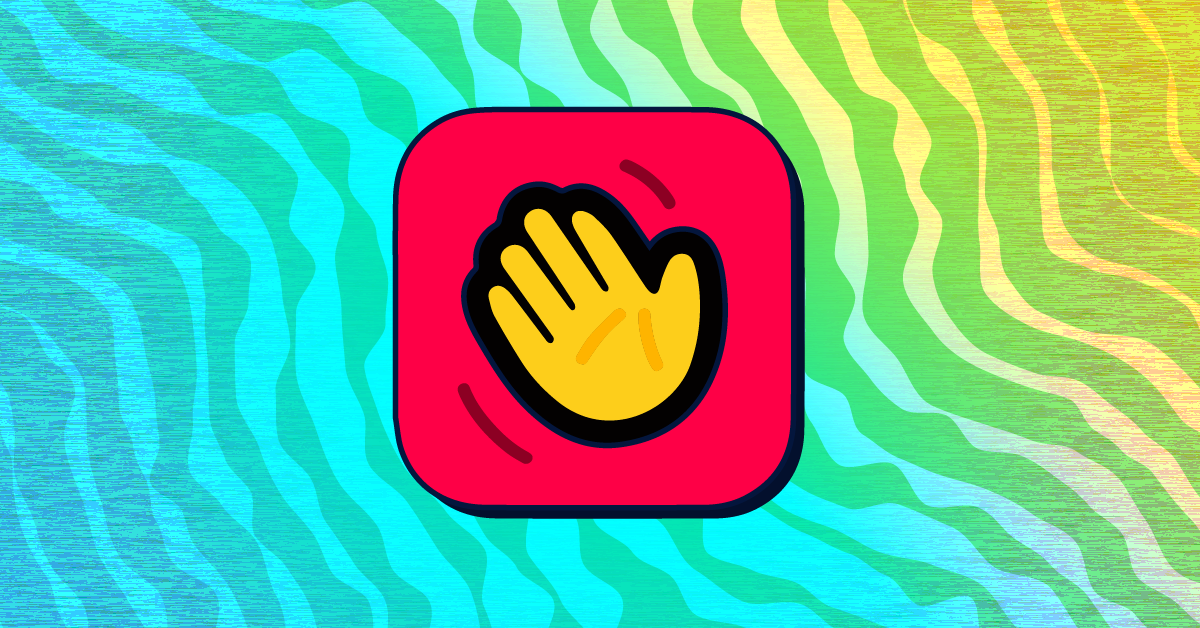 **This post was updated on Dec. 12, 2019**
When you were in high school, did you ever try to throw a low-key party — only to have way more people show up than you invited? Houseparty, a social media app that's available on iOS and Android, allows users to connect with people they know — and people they don't — by allowing users to invite friends and friends of friends into video-chatting sessions. Is this platform safe for kids? Let's dig in.
What is Houseparty?
Houseparty — which was acquired in June 2019 by Fortnite creator Epic Games — is a group video chat platform that allows friends (and friends of friends) to chat via live video and text. Up to eight friends join the conversation, which takes place via a split-screen video feed. But no administrators monitor any of the activity, which means the possibility of inappropriate content is high, depending on the people involved in the chat. While it can seem like conversations are taking place between close friends, things don't always remain that intimate. Users can send links to their profiles to anyone. There's also the ability to take screenshots — even in private groups — and share them on other social media sites.
Is Houseparty Safe to Use?
If you're wondering whether it's a good idea to let your child have the Houseparty app, here's a good question to ask yourself: Would you let your child bring a bunch of friends over, let each of those friends bring additional friends, and not check to see who ends up in your house? If the mere thought of that makes you tremble, then you need to keep an eye on the Houseparty app as well.
If your child is chatting with one of their friends, mutual friends (and friends of mutual friends) can join the chat, which means there's a high likelihood that your child will be exposed to strangers. The app does notify you when someone new joins a chat, so your child can leave if they want to avoid someone they don't know in real life. But sometimes, inappropriate behavior from strangers occurs before you can do anything about it.
The video feed on Houseparty is live, and there is no monitoring by administrators so there's a definite chance of being exposed to inappropriate content. And because people can take screenshots and share them anywhere, anything your child does or posts inside the app has the potential to be seen outside of the app. The app also promotes a screen-sharing feature, which can be used to broadcast inappropriate content.
You can lock a chat so that access is only granted to those specifically invited. However, you must deliberately enable these options. If your child is invited to someone else's chat, they have no control over who else their friend invites.
Does Houseparty Have Online Predators?
Houseparty lets your child chat with their contacts who also use the app. This by itself could grant predators access to your children, especially if they've already shared their contact information with a predator they've met online. Houseparty also has gaming features. The popularity of in-app games can make it seem much less dangerous to connect with someone unknown.
The biggest potential for online predators, however, comes from other users and their friends. When your child is in a chat with a friend, their friends can also join the chat. This digital playground means exposure to people that your child may not know, but who they may feel inclined to trust based on the fact that they have a mutual friend. This trust could make it easier for a predator to try to get information from your child. Taking some extra steps to protect your child would probably be a good idea if they use this app.
Does Houseparty Offer Monitoring or Parental Controls?
While Houseparty does have community guidelines, it does not appear to have any kind of monitoring admins. The information on their website is very limited. There is no mention of parental controls or monitoring of any kind. Additionally, the live video feed is extremely difficult to monitor live.
There is no age requirement either, so make sure you talk to your children about the risks of logging onto an all-ages platform. Make sure they are only interacting with people they know and keep an eye on their contacts.
Bark is currently able to monitor Houseparty on Android devices. Specifically, Bark monitors Notes, which are the messages passed between users while inside the app so you can be alerted to any potentially dangerous messages, allowing you to open a dialogue with your child.
For more safety information, check out this comprehensive review from Common Sense Media as well as this post from our friends at Protect Young Eyes.
**This post was updated on Dec. 7, 2020**
Are you familiar with WhatsApp? There are many potential positives to using the app, but there are also potential issues to be aware of. You may be wondering, "Is WhatsApp safe for my child?" You'll probably be relieved to know that Bark monitors the app for signs of digital dangers. Here's what you need to know about the platform.
What is WhatsApp?
WhatsApp is an instant messaging service that lets people with different mobile devices message each other. There's no cost to using the app, as it uses regular internet data the same way that checking your email on a smartphone does. While pretty much all phones come with the ability to send text messages, WhatsApp is an alternative that doesn't charge you SMS fees. The service is often used to keep in touch with people who are traveling internationally — or those who live in different countries. Users can create groups and share pictures, audio, and video messages as long as they're connected to the internet.
Is WhatsApp Safe for Kids?
While it can be a useful app for many adults, WhatsApp may not be appropriate for all teens. It can be to assume the platform poses no issues, and therefore not realize it needs monitoring. Some kids like using WhatsApp because they know that many parents are less familiar with it than with regular texting. As a result, teens may believe they won't get caught sending inappropriate messages on WhatsApp.
Sending Inappropriate Content
Is WhatsApp safe in terms of sexual content? The potential dangers of WhatsApp are similar to those of any other devices or apps that allow for online interaction, as it can be used for sexting, cyberbullying, or other types of worrisome content. Hundreds of people can share messages in a group using WhatsApp. Like other group messaging apps, this makes it easy for several people to target and cyberbully someone in the group. This feature also provides a way to spread rumors or photos of another person to many others quickly. Private photos and conversations can be downloaded and screenshots can be taken and shared in a matter of seconds.
One of the major downsides of WhatsApp from a parent's point of view is that anyone can create an account, and there is no filter for adult content. Anyone can view any content sent to them, and there are no enforcement features that ensure users meet the age requirement of being 16 or older.
Disappearing Messages
In November 2020, WhatsApp added a setting that allows users to enable disappearing messages. With this new update, someone can elect to have their conversation with someone automatically erase after one week. Luckily, you have the option to turn this feature off, but it's worth noting that you will need to make sure it's off for each individual contact your child chats with — there isn't a way to change this on an account level. Plus, there's nothing to stop your child from simply enabling disappearing messages again once you've disabled them, so make sure you talk to them about how nothing truly disappears online.
How to Disable Disappearing Messages on WhatsApp
1. Open your child's WhatsApp app.
2. Click a contact's name.
3. Tap "disappearing messages."
4. Turn them off.
Is WhatsApp Secure?
WhatsApp takes security seriously. There is no server that stores messages after they are delivered. Calls are encrypted on both ends so that third parties cannot overhear conversations. Additionally, not even WhatsApp can read messages sent to their users.
This technology is both a blessing and a curse. The positive side is that kids have a secure way to speak to people. The negative side is when they speak to someone they shouldn't, kids might think they have the freedom to say whatever they want and their guardians won't find out because of these security features.
It's not exactly true that only the intended recipients of a message can view it. It's more accurate to say that only people who have the phone a message is sent to or from can view it. The app doesn't have password protection, so anyone can access the app on someone's phone and look at all their messages. Additionally, there are ways to record messages by screenshotting them or by using a recording app.
What Are the Potential Dangers?
Kids may say that parents are overreacting or overprotective when worrying about how they're using WhatsApp. However, there is an inherent danger present on all apps that allow anyone to contact others. For example, maybe a "friend of a friend" gets added to a group chat, but this person is not really who they say they are. In these kinds of situations, sexual predators can target children and groom them in an attempt to get them to share inappropriate photos, sometimes with an ultimate goal of secretly meeting in real life. All that being said, is WhatsApp safe? Putting monitoring protections in place and have regular conversions about online safety can really reduce the risk that your child might run into something dangerous on the platform.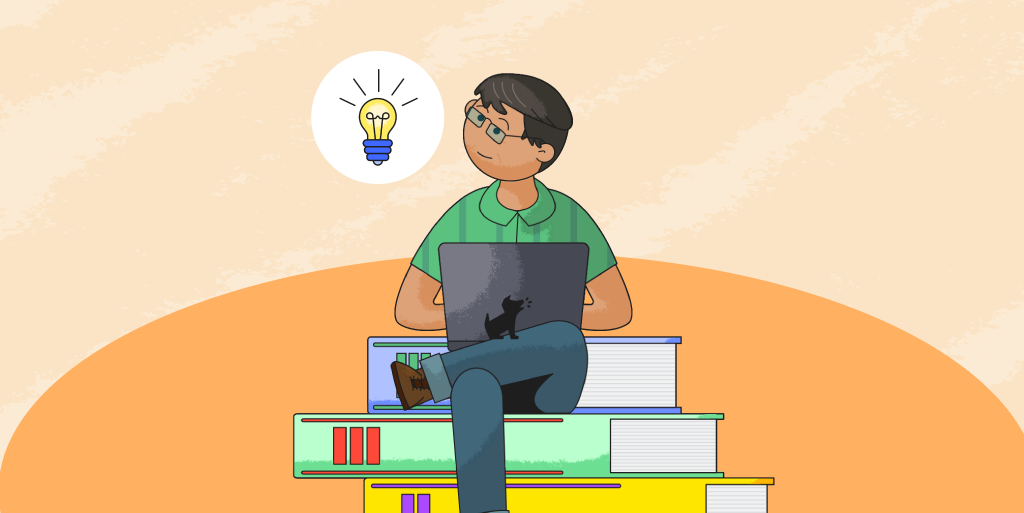 Planning a community event at your school about online issues and need school event resources to help make that happen? We've got you covered! Bark has pulled together some great organizations that offer educator and student education programs, parent workshops and speakers for community-wide events – all with a focus on educating everyone on the issues that today's children face at school and online.
And if you haven't done so yet, consider joining Bark's Paid Nonprofit Affiliate Program and earn 25% revenue share from all family memberships that sign up through your outreach efforts. We've got a great program to support your success and earn funding from Bark!
Would your organization like to be included on our School Event Resources page? Please contact us at education@bark.us to discuss!
The National School Safety Center serves as an advocate for safe, secure and peaceful schools worldwide and as a catalyst for the prevention of school crime and violence. NSSC provides school communities and their school safety partners with quality information, resources, consultation, and training services. The National School Safety Center identifies and promotes strategies, promising practices and programs that support safe schools for all students as part of the total academic mission. The National School Safety Center provides a variety of services including school safety site assessments, school safety leadership training, keynote presentations, and technical assistance.
Their comprehensive Curriculum is designed to empower students to think critically, behave safely, and participate responsibly in our digital world. From lesson plans, videos, student interactives, and assessments, to professional learning and family outreach materials, their turnkey Curriculum provides schools with everything they need to take a whole-community approach to digital citizenship.
The Family Online Safety Institute is an international, non-profit organization which works to make the online world safer for kids and their families. FOSI convenes leaders in industry, government and the non-profit sectors to collaborate and innovate new solutions and policies in the field of online safety. Through research, resources, events and special projects, FOSI promotes a culture of responsibility online and encourages a sense of digital citizenship for all.
Rachel's Challenge programs provide a sustainable, evidence-based framework for positive climate and culture in our schools. Fully implemented, partner schools achieve statistically significant gains in community engagement, faculty/student relationships, leadership potential, and school climate; along with reductions in bullying, alcohol, tobacco and other drug use. Today, Rachel's Challenge exists to inspire and equip every person to create a permanent positive change not only in themselves, but in their schools, their businesses and communities. They have a comprehensive set of age-appropriate programs for K-12, college and business.
The vision of the Megan Meier Foundation is to live in a world where bullying and cyberbullying no longer exist. They believe that through empowering our society to celebrate individuality and the acceptance of others, that we can work together to make a difference and create a safer and kinder world.
The Megan Meier Foundation offers elementary, middle school and high school presentations around the topics of bullying and suicide, along with student leadership programs, parent and community presentations and education for teachers and other professionals.
The Stand For The Silent (SFTS) program addresses the issue of school bullying with an engaging, factual, and emotional methodology. With the help of student leaders, Kirk Smalley presents his inspirational story, and students are shown first-hand the life and death consequences of bullying. Through this unique approach, lives are changed for the better. Students, some for the first time, develop an empathetic awareness through education and understanding.
Community Matters (student, parent, educator programs)
Community Matters is recognized as an innovative and thought-leading organization committed to improving the social-emotional climate of our nation's schools and communities. Founded in 1996, Community Matters (CM) has evolved from its earliest focus on youth development and bullying prevention to become a widely respected consulting, training and presenting organization. CM provides programs and services for educational, youth-serving and governmental entities.
Educators are in a critical but limited role to listen to vulnerable youth, observe warning signs for suicide, and refer or connect students to resources. SPTS is here to help educators understand this role with an acclaimed online training program that is self-paced, comprehensive—and offered free of charge!
Using examples from kids' and teens' favorite TV, comics and film, Pop Culture Hero Coalition is developing thirty lesson plans under seven themes, including implicit bias, targets, becoming allies, empathy building, self-compassion, identity, resiliency, and restorative justice.
soul shoppe (student, educator and parent programs)
Soul Shoppe supports school communities by providing interactive programs and tools that teach students powerful life skills. In addition to working with students, they also support staff and parents by creating and facilitating dynamic development trainings that give the necessary tools to implement academic and personal growth. They create learning environments that bring forth a culture of compassion, connection and curiosity, eliminating bullying at the roots!
Kind Campaign (film and school assemblies)
Kind Campaign is an internationally recognized nonprofit organization that brings awareness and healing to the negative and lasting effects of girl-against-girl bullying through their global movement, documentary film, in-school assemblies and educational curriculums.
In SCREENAGERS, as with her award-winning documentaries on mental health, Delaney Ruston takes a deeply personal approach as she probes into the vulnerable corners of family life, including her own, to explore struggles over social media, video games, academics and internet addiction. Through poignant, and unexpectedly funny stories, along with surprising insights from authors, psychologists, and brain scientists, SCREENAGERS reveals how tech time impacts kids' development and offers solutions on how adults can empower kids to best navigate the digital world and find balance.
BULLY is a beautifully cinematic, character-driven documentary. At its heart are those with huge stakes in this issue whose stories each represent a different facet of America's bullying crisis. Filmed over the course of the 2009/2010 school year, BULLY opens a window onto the pained and often endangered lives of bullied kids, revealing a problem that transcends geographic, racial, ethnic and economic borders. It documents the responses of teachers and administrators to aggressive behaviors that defy "kids will be kids" clichés, and it captures a growing movement among parents and youths to change how bullying is handled in schools, in communities and in society as a whole.
Parents play a vital role in supporting their kids, promoting upstander rather than bystander behavior, and teaching and modeling empathy in the home.
The Savvy Cyber Kids Cyber Ethics Programs gives children the "modern street smarts" that are required for digital safety – engaging with them on what they are experiencing and empowering them to be safe by making appropriate decisions in the online world. The Savvy Cyber Kids Cyber Ethics Programs offers schools and communities a multi-age platform of customizable and interactive engagements that speak directly to younger children, pre-teens, teenagers, parents and educators.
Team Bullied (student education programs)
Team Bullied is a community for all those who want to make a difference in the problem of bullying. The community brings together the expertise of leading authorities and the candid stories of people dealing firsthand with peer victimization.
The Be Kind People Project is a non-profit dedicated to providing students with comprehensive youth development programming that effectively uses a positive approach to social, emotional, and academic learning.
Through experience and project-based learning, students are equipped with solid framework for decision-making and taking accountability for building respectful interpersonal relationship skills, improving academic results, and forming enduring values.
Born This Way Foundation was launched in 2012 by Lady Gaga and her mother, Cynthia Germanotta. The foundation has dedicated the past two years to researching, learning and developing programs to support our original mission; connecting young people in safe ways and empowering them with the skills and opportunities that will inspire them to create a kinder and braver world.
Creating a positive school climate is an issue all education practitioners are facing. They believe we can't tackle this subject alone. They work to connect schools, teachers, and students with initiatives that can offer tactics, programs or support to make schools a positive climate for all students.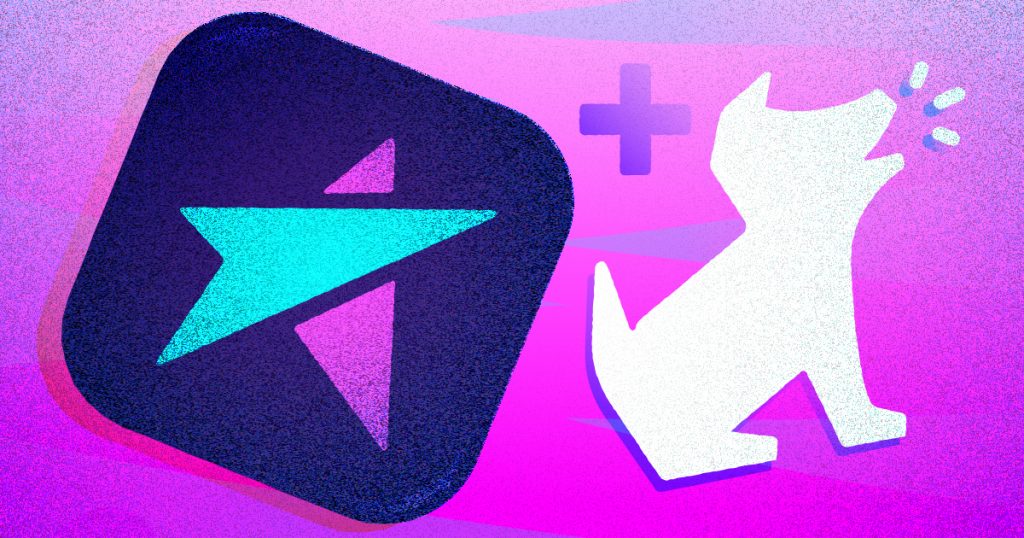 We are excited to announce our official partnership with LiveMe to help create a safe livestreaming environment for its broadcasters and users. LiveMe is a popular live broadcasting app that currently has more than 100 million users and counting. While the company restricts anyone below the age of 18 from creating an account, kids don't necessarily follow or pay attention to age-gating. Fortunately, LiveMe recognizes this and has become one of the first social media platforms to take a proactive stance to help protect children who may be using their app.
Bark Is Offering 90-Day Free Trials for LiveMe Families
In an effort to help strengthen LiveMe's existing dedication to child safety, Bark is offering LiveMe parents and guardians a 90-day free trial so they can monitor their children's online activities and receive alerts when potential risks are detected.
And for existing Bark users, our service will monitor your child's chats and direct messages (DMs) on the LiveMe app, alerting you to signs of cyberbullying, thoughts of suicide and depression, sexual content, online predators, and more.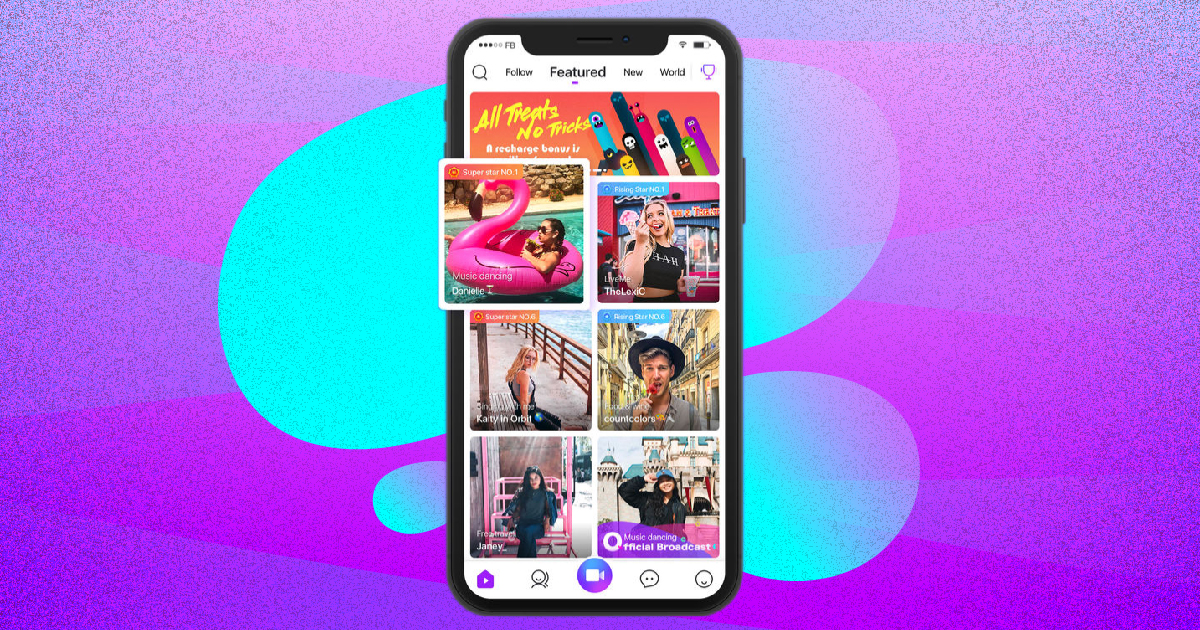 How LiveMe and Bark's Partnership Helps Protect Kids
As of today, the LiveMe app is opening its API to Bark's powerful, AI-powered technology to help LiveMe families monitor and identify issues facing children and teens online. This collaboration will help the LiveMe team create more robust safety measures to help prevent online abuse, grooming, and child exploitation.
LiveMe's collaboration with Bark is one of several new safety initiatives in store for the platform. In the coming months, LiveMe will continue to introduce new technologies and programs to deliver safer and more positive livestreaming experiences for broadcasters and users alike.
"By taking a proactive approach to safety on our own platform, we hope to encourage other players in the space to follow suit and implement similar safety measures," said Yuki He, CEO of LiveMe.
To help ensure safe online experiences both on and off its platform, LiveMe continues to share insights, pertinent information, and best practices with local and federal law enforcement, international government agencies such as the U.K. Home Office, NGOs, and other social media platforms.
Monitoring With Bark
Our award-winning service monitors text messages, emails, YouTube, and more than two dozen social media platforms for signs of potential issues like cyberbullying, online predators, adult content, depression, acts of violence, suicidal ideation, and more. Parents receive notifications when Bark detects something worrisome, and these alerts can spur just the sort of important dialogues your family needs. Sign up today for a free, one-week trial of Bark.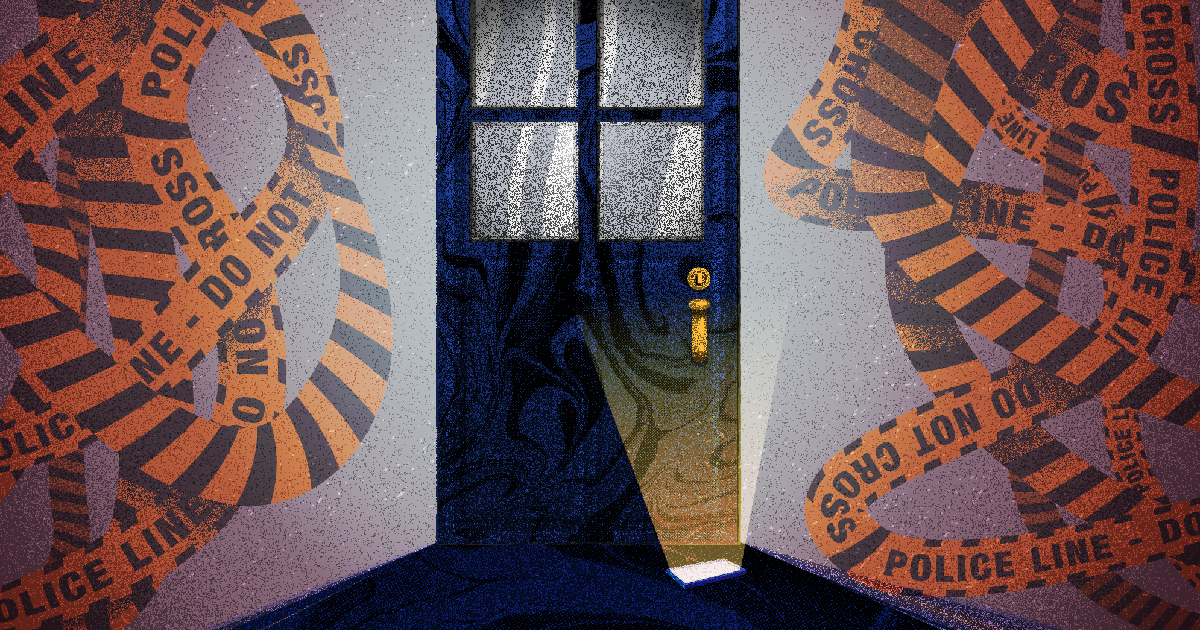 Content Warning: This article discusses multiple forms of trauma, including sexual assault, and online predators.
There's a quote attributed to writer and speaker Glennon Doyle that says, "There's no such thing as other people's kids." The first time I read that line, it resonated with me in a powerful way. I'm a mom to three girls, but I — like all of us at Bark — am passionate about the well-being of all children everywhere.
I remember that line when I'm on a turbulent airplane ride, next to a seemingly indifferent 13-year-old boy who is flying with his blissfully snoozing dad. He had spent the flight engrossed in his phone and earbuds, but when the airplane dipped for a second, he reached out and clutched my hand, and I patted it reassuringly. There's no such thing as other people's kids.
And I think of it again as I interview Kristin, a fellow mom and fellow Bark team member, about her story. It's one that could be tritely described as every parent's fear. It's one that cuts at the heart. I'm grateful that she's trusting me to help her tell it.
Kristin's daughter Emma was 14 with a shiny new smartphone. They had gone over the rules — don't bully anyone, don't give anyone your info — before the handoff, and there was, of course, the understanding that Kristin could look at Emma's phone at any time to poke around and see if anything's amiss. At Bark, we call this "spot-checking."
"Oh, we had conversations about privacy," Kristin says emphatically. "About not giving out personal information, not telling people where you live, not sharing details about your life, not talking to strangers online."
Emma had — like many teenagers do — posted sincerely to Instagram about her loneliness. This kind of vulnerability is common among tweens and teens, and it's easy for parents to empathize with it. But in many cases — and certainly in this case — it can be easily exploited by a child predator.
"So she posted, and a man responded, and unbeknownst to me or Emma's dad, they were talking over the period of a couple of weeks. He was obviously exploiting her feelings of loneliness," she says. "And one day, she's supposed to walk to the bus stop and get on the bus."
Kristin pauses.
"She didn't get on the bus."
Emma stayed home and waited for her new friend — a 22-year-old man — to meet her at home. He knew that no one but Emma would be home.
"And Emma opened the door, and —"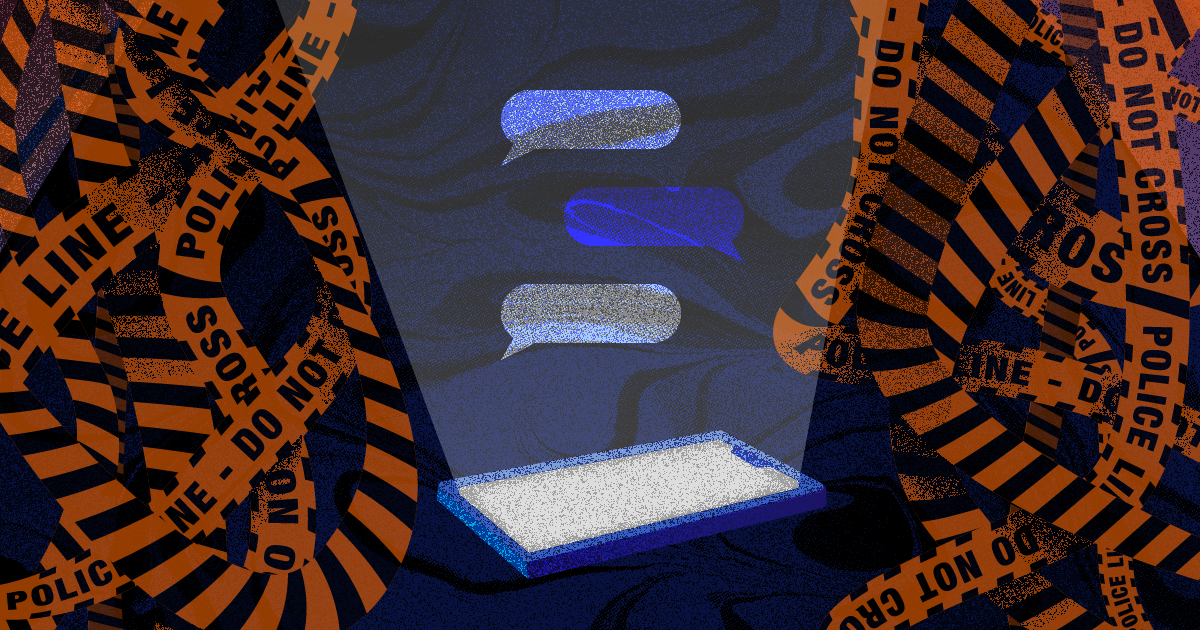 Over the next fifteen minutes of our interview, Kristin tearfully explains to me how the perpetrator viciously harmed and sexually assaulted her daughter in the family's living room.
"She was absolutely terrified. Just scared sh*tless. And he didn't just take advantage of her and rape her. He hurt her. She laid there and cried while he hurt her on the sofa."
When it was over, he left and drove off, leaving Emma bruised and bloodied and fearful.
"Emma called me and was crying and wouldn't tell me what happened, just that she needed help. I'm confused and I don't understand why she's not at school, so I quickly drive home. And the second she opens the door, I see her face and — you know, Roo. You know how, as a mom, you see your kid and you just know for certain that something is wrong?"
I do know. And at this point, I'm crying along with her. Kristin tells me how she calls 911. There's a whirlwind of police sirens and EMS and evidence collection and nurses and a rape kit.
"He hurt her," Kristin says again, and the anguish is hard to watch and hard to hear. I certainly cannot imagine how hard it would be to live through. "There was blood on the sofa. The police had to cut away a piece of the sofa and bag it up for evidence."
The hospital examination was next, and with it, more pain. "It's when I realized how just cruel he had been to her. She was 14. 14! Just a baby. And she just … bruises and scratch marks and bite marks, and I just thought how terrified she must've been."
She tells me how the man was caught, and subsequently tried and found guilty and sent to prison, but the trials and sentencing were also traumatic. How she had to sit in court while judge and jury looked at images of her daughter's injuries. How the defense attorneys tried to excuse the attack as rough-but-consensual sex. How she had to temper her rage at the sight of her daughter's perpetrator. How Emma became the subject of victim blaming. How a childhood trauma continues to affect her. How Kristin has dealt with grief and feelings of guilt.
"It is, hands-down, the worst experience I've ever been through as a parent. The aftermath, the fallout, was more than even I could've envisioned that it would be. And how it just changes the course of everything. I kept thinking of how terrified she was. And it destroyed me. The guilt of not catching it before it happened."
Kristin is on Bark's Customer Support team, and she talks with parents every day about smartphones and helps navigate how Bark can help keep their kids safe.
"It's personal for me," Kristin says. "We all kind of have a tendency to go 'not my kid' and 'it won't happen to us,' but … regardless of who you are or where you're from, this can happen to your kid. And every kid with a phone needs Bark. One of the things I love about working for Bark is we are absolutely keeping kids from falling into this situation. Or from being abducted, or raped, or abused."
According to the CDC, 33% of women and 25% of men experience sexual violence in their lifetimes. For many (1 in 3 women and 1 in 4 men), their first experience occurs before they even reach adulthood. In 2018, Bark escalated 253 severe issues to the FBI and NCMEC (the National Center for Missing and Exploited Children). These cases were prioritized because of the degree of severity and the nature of messages involving child abuse, acts of violence, and online predators.
I take a moment to express my gratitude to Kristin for sitting with me and telling me her story. But I also express regret at her guilt. And again at this interview making her pain anew. But Kristin — who clearly embodies the mantra that there is no such thing as other people's kids — shakes her head and waves her hand at me.
"If I could just keep one mom or dad from having to go through that — just one. Then it's worth it to tell my story and to relive it again and again."
The first month of any Bark subscription started through this link will be donated to RAINN.org.
Names have been changed.