Now that gaming consoles give kids access to other online users, parental involvement is key. Below we provide you with information for parental controls on PlayStation 4. The PlayStation 4 is a powerful device, that allows your children to access the internet and talk to anyone, anywhere in the world. It's important to take the steps needed to keep them safe while they are having fun with their gaming system. Thankfully, there are parental controls on PlayStation 4 parents can use to protect their young ones from risks they might encounter. Here we'll go over the specific steps you need to take.
Create a Sub Account
Sub accounts are necessary for parental controls on the PS4. This will give you access to settings on your child's account that keep them safer. This allows them to have their own account, separate from your own, while also giving you control over what they watch or play.
Set Access Restrictions
With your child's sub account setup, you can restrict the types of movies and games they are allowed to play. You're given a scale from 1 to 11 to set restrictions on different types of media. 11 allows mature content, while 1 is more suitable for toddlers. You can also choose to disallow their access to the console's internet browser, and all of these settings can only be changed by inputting a passcode that you decide when you choose these settings. Make sure your passcode is not one your child can guess.
Set a Time Limit
A recent update also allows parents to set a time limit on their child's playtime. The PlayStation 4 allows you to choose slots of time on days of the week, as well as a continuous play time duration. So, you can allow playtime only during a certain time block, and you can also make sure they are only allowed to play continuously for a certain amount of time. When the time is over, you can choose whether the PlayStation will display a message to your child, or automatically log out for them.
Parental Controls on PlayStation 4
Regardless of what settings you choose, as always it is most important to spend time with your child and talk to them about their usage of the console. Show interest in what your kids are interested in and they will often share a lot of information with you. Parental controls and parental monitoring is vital to our kids' safety and well-being while accessing the internet and social media. To further protect your tween or teen from ever-evolving risks on YouTube, text messaging, phones, and more, add Bark to your home and mobile defenses. As a parent, you may have apprehensions about giving your child that tablet he's been begging for. And there's merit to your concerns. An unprotected tablet can allow your child to freely browse the internet and game store, exposing them to potentially inappropriate material. But there is a way to take control over what your child sees. Most manufacturers have provided some level of parental controls on their tablets. These controls offer the capabilities to control what your child views, if and what they can purchase, and even when they use it. Parental controls are an easy way to monitor your child's online activity and control their tablet usage. The controls options vary on each table so we've broken down the options on some of the market's top tablets:
iPad
Screen Time is a feature available on all Apple devices that support OS 12 and above — the most recent is OS 15. Screen Time allows you to see how much time your children spend on apps, websites and more. Additionally, you can block or limit certain apps and features, restrict explicit content, and prevent purchases and downloads on your child's device. To access these settings, follow the steps below:
On your child's iPad, go to Settings > Screen Time.
Tap Turn On Screen Time.
Tap Continue.
Select This is My Child's [device].
For a complete list of iPad parental controls, click here.
Samsung Galaxy Tab
The Samsung Galaxy Tab products are best managed with the Kids Mode app, which provides children with age-appropriate content while allowing parents to restrict access to apps and stored media content on the device. The Kids Mode app is only available on newer generations (Samsung Galaxy Tab 3 and higher). Please install the latest Android operating system update beforehand to make sure Kids Mode runs smoothly. For a complete list of Samsung Galaxy Tab parental controls, click here.
Microsoft Surface
The Surface controls are similar to the other devices. Parental Controls include:
Screen time restrictions (time of access and amount of access)
App rating controls
Purchasing capabilities
Internet Browsing
To set up parental controls on your Microsoft Surface, click here.
Chromebook
To set up parental controls you will need a Google Family Link account. To create a Family Link account you will need to download the Family Link app from iOS or Android. After you have created an account, create a new user profile on the Chromebook using the child's credentials. You will then be prompted to log in using your parental credentials to finish the setup process. To set up parental controls on your Chromebook, click here.
Kindle
To set up parental controls on your child's Kindle, swipe the top of the Kindle screen to open Quick Settings. Tap the "More" button. Choose parental controls, and tap "On". Once enabled, the parental controls will allow you to restrict:
Web browsing
Wi-Fi access
Video Streaming
App Purchasing
Email, Calendar, and Contact apps
Location Based Services
Parental Control setup is easy and allows you to have control over the content your child views. As always, protect your parental control pins and routinely monitor your child's device to make sure you have the controls set to the appropriate level.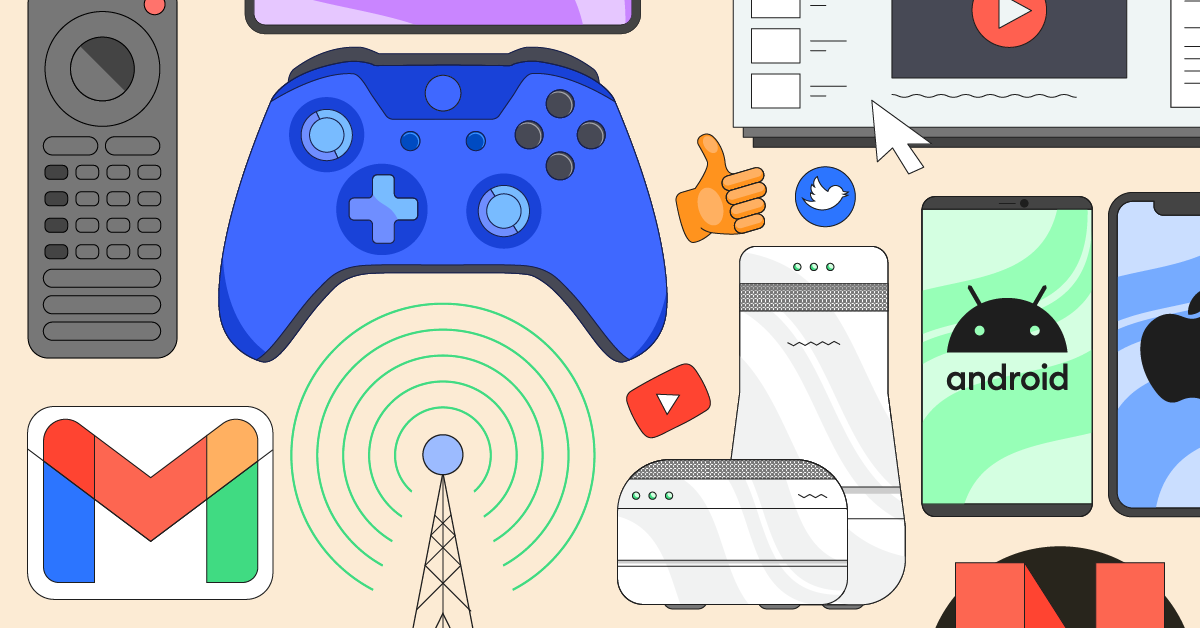 Tablets are a fun and easy way for our children to interact with the internet and various games. Yet, the internet is hardly a safe place. It is our jobs as parents to ensure our children are safe. Below is a brief list of how to enable parental controls on the five most common tablets today.
Apple iPad
Launch the Settings application on your iPad
Tap on General
Tap on Restrictions
Tap on Enable Restrictions
Type in a passcode
You'll need to remember this code if you wish to disable restrictions later. If you forget the passcode, you'll need to perform a factory reset of your device and set it back up from scratch. Here is where you'll find a comprehensive guide by Apple.
Samsung Tablets
Open the Settings application on your Samsung Tablet
Tap on Users
Select Add User
Choose Restricted user
After that select which apps and content ratings your child may and may not use. Here is where you'll find a comprehensive guide by Samsung.
Microsoft Surface
Swipe from the right to open the side menu
Select the Settings icon
Select Change PC Settings
When the Settings screen appears, select Users
Select Other accounts
Select Add an account
When the next screen appears, choose Add a child's account
Once the account is setup go back to the Accounts screen under Change PC Settings
Select Manage Family Safety Settings Online.
Review and select what you wish your child to have access to.
Here you'll find a guide by Microsoft both for tablets and the Xbox One.
Google Chromebook
Please note this is for Chromebooks running Chrome OS 65 or newer. Click here for information on updating your Chromebook OS.
Open the Family Link app
Set up the Chromebook and sign in using your Google Account.
Add your child's Google Account to the Chromebook.
Here you'll find a guide by Google for parental controls and the features of Family Link.
Amazon Kindle
Swipe down from the top of the screen to show Quick Settings, and then tap More
Tap Parental Controls and then tap On
Enter a password, confirm your password, and then tap Finish
Decide what your child can and cannot access
You'll need to remember this password if you wish to disable restrictions later. Here you'll find a comprehensive guide by Amazon for parental controls.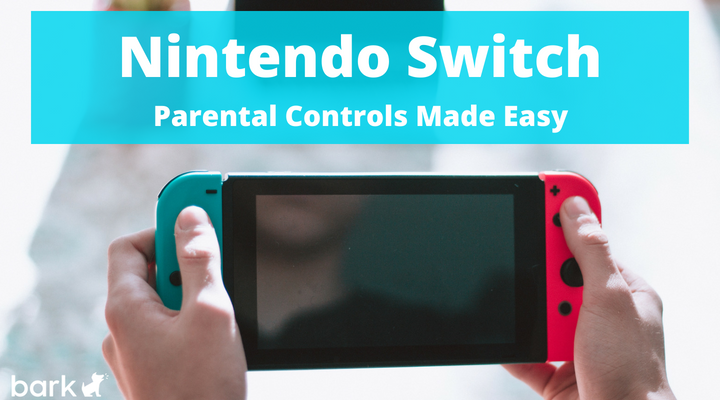 Nintendo's reputation as a family-friendly brand has been deeply ingrained their company's identity since their first consoles. Now that gaming consoles give kids access to other online users, parental involvement is key. Below we provide you with information on Nintendo Switch parental controls.
With colorful titles brimming with hours of endless fun, such as Mario, Pokémon, and Kirby, it's no surprise us parents find holiday and birthday wish lists packed with pleads for Nintendo games, consoles, and accessories.
Nintendo Switch: Parental Controls Made Easy
As parents, we want to ensure our kids have the safest, most pleasant experience on their Nintendo Switch as possible. Luckily, Nintendo provides a mobile app available for both Android and iOS platforms that goes above and beyond to give parents tools to help guide their tweens' and teens' time and usage of the latest console.
Time Management: The Nintendo Switch Parental Controls app allows you to control the amount of time your child spends on the system. You can also track how much time is spent on the Switch and set a "bedtime alarm."
Library and Software Management: The app also allows you to restrict certain titles based on custom preferences or age rating. Parents set this up with a pin on these games. You can see how much time is spent on each game and which games are the most played. You also can manage your kids' access to the Nintendo eShop.
Social Management: The most important feature provided by the Parental Controls app is restriction sharing on Nintendo's built-in social platform. Additionally, parents should think about disabling the ability to post in-game content to social media from the console.
Profiles by the Numbers
Most platforms require you are at least 13 years of age in order to sign up. But studies have found that 61% of people create profiles much younger. In fact, 44% of these startlingly young users admitting to spending over 3 hours a day socializing on the internet. Unfortunately, most of this time is unsupervised and has left 46% of our youth victim to cyberbullying. Parental controls and parental monitoring is vital our kids' safety and well-being while accessing the internet and social media.
To further protect your tween or teen from ever-evolving risks on YouTube, text messaging, phones, and more, add Bark to your home and mobile defenses.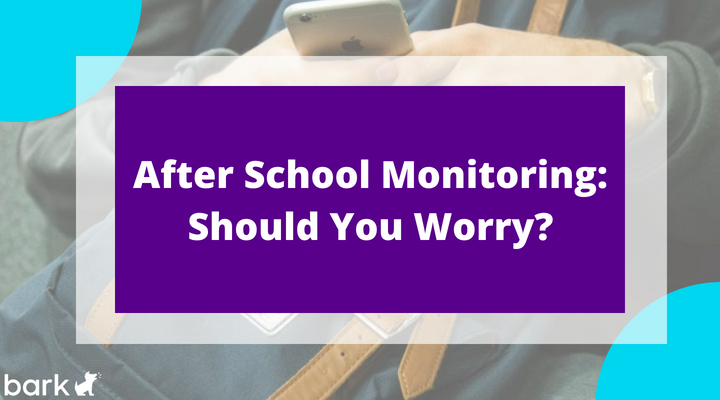 Social media is an umbrella term for a large number of websites and apps that connect users with other people. One such offering is After School, an app for high school students promising to connect with other students at school. Is monitoring After School app necessary?
What is After School App?
After School is a social media app that promises to connect students with other kids at their high school. It allows them to make posts, make plans for activities with another student, or in times of crisis, talk anonymously with a crisis counselor.
Users must verify their identity and that they attend the school they're trying to join. Parents and other adults are not able to join the app.
Is It Safe?
After School promises that all posts are moderated. They say that posts undergo moderation by both a technical and human review before being posted. Additionally, supposedly, another such review happens if a user reports a post. It also requires users to confirm their identity and that they attend the school they want to join before joining.
In theory, these restrictions should protect your child from both online predators and bullies. As we all know, mistakes can happen, which means it's possible for a post to slip past or perhaps a predator to find a way around the verification process. A predator may perhaps use a real student's info they've found online or in real life.
There is no information provided by the app's website about what the verification process includes, or the moderation process on the posts.
Can Online Predators Join?
In theory, it should be hard to do so. After School requires users to verify their identity and their attendance at the school in question before joining. However, it does not go into detail about what the verification process includes.
If it's merely a matter of taking a picture of a school ID, for example, it wouldn't be difficult for a predator with access to a student to get the ID, take the picture, and get around the verification process.
Is Monitoring After School Necessary?
The app does not allow parents to join, so the only way you would be able to know what your child shares on the app is to physically access the app through their phone.
However, After School does say that you can set parental controls in the Google Play Store or on Apple devices to prevent your child from downloading the app. Within the app itself, it claims to have custom controls to monitor or restrict use, and that you can password-protect the app settings or the app itself to prevent your child from changing those settings.
It does not go into detail about what those custom controls are. Additionally, your teen may be able to bypass a password that you've set up. Especially if it is one the family uses for other accounts.
Is It Worth the Risk?
After School has some potential benefits.
With the ability to talk to a crisis counselor, if your child feels desperate and doesn't feel comfortable talking to you yet, it gives them access to a trained, qualified adult who can guide them.
The "Would You" section of the app allows them to make plans to see a movie, volunteer or participate in other activities with another student, potentially expanding your child's circle of friendship. The ability to post anonymously might make your child more willing to be open and vulnerable and make more friends.
On the other hand, anonymity can also lead to riskier behavior. They may share information that you wouldn't want them to share such as information that is too personal. Anonymity can also lead to cyberbullying or exposure to inappropriate content.
The promises of security and safety exist on the After School app, but in many ways, are rather vague and lacking reassurance. Additionally, they do not provide 3rd party monitoring apps access to their API. One of the best monitoring techniques is talking to your kids about their app usage. Just like in real life find out who they hang out with online, talk about how they met that person, and what their discussions center around.
For comprehensive specialty protection for your tween or teen from the latest risk on cyberbullying, sexual content, and online sexual predators, sign up for Bark monitoring.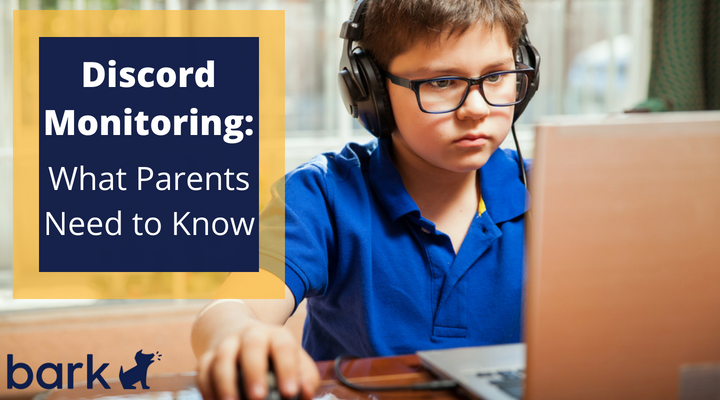 *Article first published October 13, 2016*
What is Discord?
What is Discord? Discord is a free voice and text chat for gamers that works on desktops and phones. But is Discord safe? With the phone app gamers can keep up with chats and messages even when they are not playing the game. Discord allows users to upload images, videos, and links from their device into their messages.
Is Discord Safe?
A lot of concern with the gamer community is the general acceptance of trash-talk. This can become a cyberbullying risk.Many parents are left wondering "Is Discord safe?". It's well known that a lot of concern with the gamer community is the general acceptance of trash-talk. This can become a cyberbullying risk. There are some privacy settings that can reduce the potential for cyberbullying, but currently only admins of the servers can kick/ban an unfriendly user from that particular server. Additionally, there are NSFW chat rooms on the site which have an 18+ plus rating and where sexting chats can and do happen. While there is a warning that a person is entering such a chat, all a user has to do is say they are 18+ and they have access to inappropriate content.
Blocking & Privacy Settings
Discord does let the user block direct messages from other users that are not on the user's friends list. Users can also block individuals on specific servers by pulling up their profile, clicking on the three dots next to their username, and choosing the block option. This will stop the user from seeing the offenders direct messages and their text in servers. However, this is not a reporting system and just blocks individual users from seeing messages they do not want to see.
Users can also adjust privacy settings on the Friends table. They can choose how friend's requests are sent to them and also who is allowed to send them a request. This can include Everyone, Friends of Friends, or only Server Members. Or you can deselect all three and not receive requests at all. Talk with your child and decide what is best for them and help them set up these safety measures.
Discord Monitoring
What is Discord? Is Discord safe for your child? One of the best monitoring techniques is talking to your kids about their internet, gaming, app usage. Ask them who they hang out with online, how they met them, and what they talk about. Go over their privacy settings and chat settings with them. Find out about each person they are talking to and use the settings to block inappropriate content.
It can be hard for parents to keep up with every chat or message, though. Bark's advanced technology monitors Discord for signs of potential dangers, as well as 24+ other social platforms to save parents time and give them peace of mind knowing that their kids are better protected online.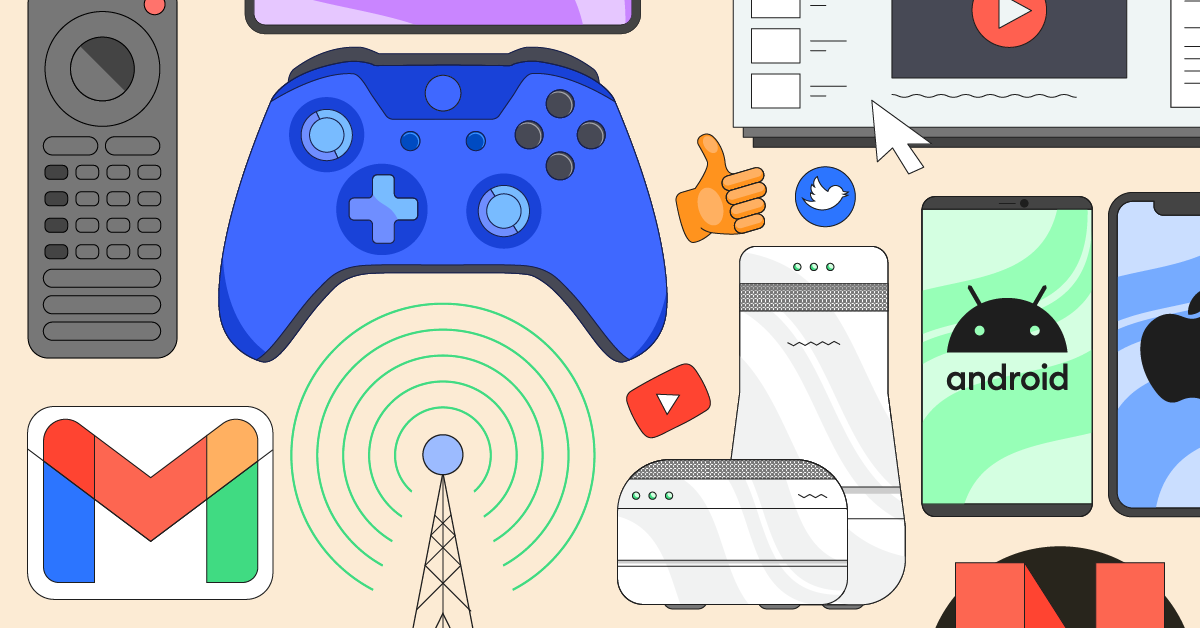 Concerned parents should consider browser parental controls when setting up the devices they provide their kids.
As a parent living in the digital age, it can often seem difficult to control the media that your child consumes. While you trust that your child will make the best decisions, the internet can be a black hole. Digital parenting takes effort and understanding.
To help you out, here's some info on the top 5 browser parental controls. To dive deeper, click on the name of the specific browser for detailed how-to instructions:
Ability to enable parental controls for the child's account under "Accounts"
Parents can allow access to specific sites
Time restrictions available for weekdays and weekends
Websites the child has visited/attempted to visit are viewable
Can see what apps the child used
Ability to add child to "people" with access to the account
Website restrictions available
Safe search feature available
No screen-time features
It is important to note that these are the current features of Chrome's parental controls, but Google has notified the public that new features will be launched later this year. It is not clear whether this is the completed version.
We also have a Bark plug-in for Chrome browsing that you can activate here (this will monitor and alert parents who are currently signed up for Bark and have connected their children's accounts).
No built-in feature for parental controls
Extension available that provides controls
Can change parental controls on the computer itself
No built-in feature for parental controls
Must enable content advisor ratings to control internet use
Many categories that parents have the ability to block (ex. "Depiction of alcohol use")
Can use a slider to indicate how much the child sees
List of approved and disapproved websites
Microsoft created this landing page to inform you of the various family features they offer, and this overview of the various options. Note: Not all features are available in all markets.
Website restrictions available
Ability to omit all images
Can install an extension for more features
Final Thoughts
We just want to protect our children from viewing harmful or explicit content online. Fortunately, a combination of open (congoing) communication and parental control features can go a long way in helping them. Knowing about the options you have when it comes to internet browsing for your child is incredibly important. Having a community to reach out to is also a plus. If you aren't already a part of Parenting in a Tech World, a private Facebook group, request to join now.
To further protect your tween or teen from ever-evolving threats coming through social media, text messaging, email, and more, add Bark to your home and mobile defenses.