Is Discord Safe? Blocking and Monitoring Options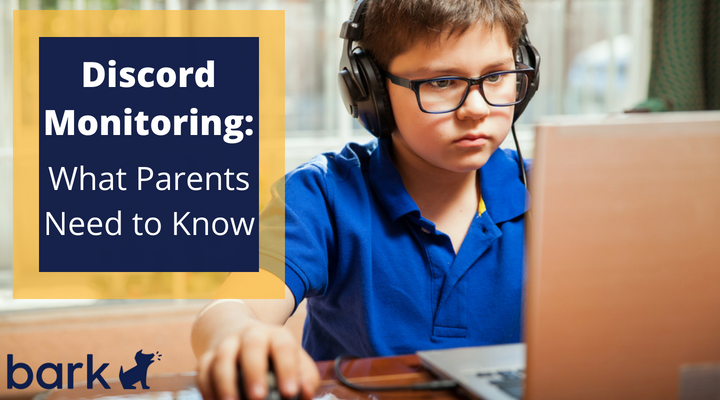 *Article first published October 13, 2016*
What is Discord?
What is Discord? Discord is a free voice and text chat for gamers that works on desktops and phones. But is Discord safe? With the phone app gamers can keep up with chats and messages even when they are not playing the game. Discord allows users to upload images, videos, and links from their devices into their messages.
Is Discord Safe?
A lot of concern with the gamer community is the general acceptance of trash talk. This can become a cyberbullying risk. Many parents are left wondering "Is Discord safe?" It's well known that a lot of concern with the gamer community is the general acceptance of trash talk. This can become a cyberbullying risk. There are some privacy settings that can reduce the potential for cyberbullying, but currently, only admins of the servers can kick/ban an unfriendly user from that particular server. Additionally, there are NSFW chat rooms on the site that have an 18+ plus rating and where sexting chats can and do happen. While there is a warning that a person is entering such a chat, all a user has to do is say they are 18+ and they have access to inappropriate content.
Blocking & Privacy Settings
Discord does let the user block direct messages from other users that are not on the user's friends list. Users can also block individuals on specific servers by pulling up their profile, clicking on the three dots next to their username, and choosing the block option. This will stop the user from seeing the offender's direct messages and their text on servers. However, this is not a reporting system and just blocks individual users from seeing messages they do not want to see.
Users can also adjust privacy settings on the Friends table. They can choose how friends' requests are sent to them and also who is allowed to send them a request. This can include Everyone, Friends of Friends, or only Server Members. Or you can deselect all three and not receive requests at all. Talk with your child and decide what is best for them and help them set up these safety measures.
Discord Monitoring
What is Discord? Is Discord safe for your child? One of the best monitoring techniques is talking to your kids about their internet, gaming, and app usage. Ask them who they hang out with online, how they met them, and what they talk about. Go over their privacy settings and chat settings with them. Find out about each person they are talking to and use the settings to block inappropriate content.
It can be hard for parents to keep up with every chat or message, though. Bark's advanced technology monitors Discord for signs of potential dangers, as well as 30+ other social platforms to save parents time and give them peace of mind knowing that their kids are better protected online.
About Bark
Bark is a comprehensive online safety solution that empowers families to monitor content, manage screen time, and filter websites to help protect their kids online. Our mission is to give parents and guardians the tools they need to raise kids in the digital age.