**This post was updated on August 5, 2021.**
Founded in 2014, Marco Polo is a video-based instant messaging system that was created by its founders after the birth of their daughter to help keep their family close across multiple time zones — when syncing up schedules and live video chatting wasn't always easy or feasible. Think of it as an app that allows you to leave video voicemails that you can check on your own time and respond to at your leisure.
While some folks compare it to Snapchat, the Marco Polo app is actually the anti-Snapchat in many ways, which is great for families. The videos you record don't self-destruct, they don't have a super-short time limit, and perhaps most importantly, you don't get suggestions to add random users to your list of contacts. In this post, we'll explain more about what you need to know and help you decide whether Marco Polo is safe for your family.
What is Marco Polo?
So what is Marco Polo exactly? Well, the makers of the Marco Polo app call the app a "video walkie-talkie." Messages are sent immediately and are available for the recipient to view and respond to instantly. But you don't actually talk in real-time. Instead, you take turns leaving videos for each other. This takes much of the stress, obligation, and awkwardness out of traditional video chatting. Many families even swear by it to help them keep in touch while balancing different schedules.
The app has many fun features, including filters that can change the sound of your voice. You can also draw and write on videos to personalize them. Video conversations are stored in your conversations, and users in a group can rewatch videos sent in the past. Unlike a lot of other video apps, there is no text chat or direct message (DM) option, which is another great selling point for families worried about safety.
Is the Marco Polo App Safe?
The Marco Polo app allows users to communicate with friends by inputting their phone numbers, so in this sense, it's just as safe as texting. That's a good thing — especially when compared to many other social media platforms, which often introduce unwanted strangers and random content. What your child sends and receives on the Marco Polo app will depend on who they're chatting with, but if you know that they're just talking to their grandma or a best friend, you'll be less apt to worry.
We spoke with the makers of the Marco Polo app and they take community standards very seriously. The terms of service even require uses to agree to not upload inappropriate content — including content that is unlawful, obscene, defamatory, libelous, threatening, pornographic, harassing, hateful, or racially or ethnically offensive (and more).
How to Block Marco Polo with Bark
From your dashboard, find your child's profile.
Select Settings.
Choose Parental controls.
Review the rule sets you've scheduled.
Scroll down until you see Screen time rule sets and select the rule set currently applied.
Toggle Marco Polo to Blocked.
Repeat these steps for any other screen time rule sets you've scheduled.
You're all set!
What Can You Do to Help Protect Your Child?
Now that we've answered your question of "What is Marco Polo," always review your child's activity and app usage. If possible, download and use the app to familiarize yourself with how it works. You can also review the older videos that your child has sent and received to make sure there's nothing you need to worry about. Keep in mind that it's possible to delete videos, though.
Now, at the end of the day — is Marco Polo safe for kids? If you keep an eye on your child and stay in the loop about who they're communicating with, it's a very safe platform. Also, teaching them what's appropriate to share will go a long way in preventing worrisome behavior.
Raising kids in the digital age is a challenge, and it can be difficult to keep up with technology as it grows and evolves. And while Bark doesn't currently monitor Marco Polo, we can help keep your kid safe on 30+ other apps and social media platforms. for a free week of service and get alerts for potential issues like cyberbullying, suicidal ideation, online predators, and more.
When it comes to watching movies at home, there are a lot of things Generation Z will never get the chance to experience. Friday night slumber party trips to Blockbuster, having to "Be Kind, Rewind" cassette tapes, or the sheer agony of a skipping DVD because your little brother accidentally scratched it.
Instead, right now at your house, your family probably has instant access to tens of thousands of movies, TV shows, cartoons, and documentaries thanks to streaming services like Netflix, YouTube, and Amazon.

But if you need a little break from rewatching Pixar movies or binging the same Netflix series for the fourteenth time, we have some awesome throwback suggestions for you to introduce to your kids. Share a little piece of your own childhood with these seven throwbacks that came out in the '80s and '90s. Just try not to groan if they call them "classic" or "old-timey."
The Mighty Ducks
Originally released: 1992
Rating: PG

"Ducks fly together!" Even if your kid has never picked up a hockey stick before, The Mighty Ducks is a feel-good sports movie they'll definitely love. A classic underdog team, the Ducks transform by training hard with a new coach and recruiting new players. Soon, they start seeing incredible things happen. A real highlight of the movie is the chemistry between all of the players — which features a diverse cast, including girls — showcasing their drive and sense of humor. Don't be surprised if your kid asks for ice-skating lessons as soon as the credits roll.
Honey, I Shrunk the Kids
Originally released: 1989
Rating: PG
You probably remember this movie for its groundbreaking special effects: ants as big as dinosaurs, blades of grass that tower over you, and cookie crumbs as big as boulders! But it's also got heart in addition to its thrills and laughs. The characters work together as a team to overcome incredible obstacles to try and get back to their regular life — all while being microscopic! Your kids will definitely wish they could be shrunk down to a teeny size (at least for a little bit) after watching this classic comedy adventure.
Matilda
Originally released: 1996
Rating: PG

Based on a novel by Roald Dahl, Matilda is a heartwarming story about a super-smart little girl who uses magical powers to deal with her grumpy family and mean school principal, the ever-intimidating Ms. Trunchbull. Hilarious telekinetic hijinx ensue that are sure to bring laughs, especially the ones focused on her dad — none other than Danny Devito, an unlikely obsession for Generation Z! If your kid's a bookworm, they'll especially love Matilda's fondness for reading and her sweet, supportive teacher Ms. Honey.
The Sandlot
Originally released: 1993
Rating: PG

There's not much better of a coming-of-age baseball movie, and The Sandlot strikes the perfect sweet spot between heartwarming and hilarious. Set in the 1960s, the film follows the summertime adventures of a group of friends who play pickup baseball, battle rival neighborhood teams, and even confront a legendary gigantic dog that lives on the other side of the outfield wall, where all their home runs disappear — forever. Warning: there's a non-zero chance your kid will quote endlessly from this movie, especially, "You're killing me, Smalls!"
E.T. the Extra-Terrestrial
Originally released: 1982
Rating: PG
Reese's Pieces, red hoodies, and bicycle baskets — there are countless iconic images from this beloved science fiction movie. Inspired by Steven Spielberg's own imaginary friend growing up, the film tells the story of a sweet, crash-landed alien (he's called E.T., short for extraterrestrial) and Elliot, the young boy who befriends him and tries to get E.T. home. This movie was a big deal when it came out in 1982, immediately surpassing the record set by Star Wars and holding until another Spielberg movie, Jurassic Park, took over in 1994.
Free Willy
Originally released: 1993
Rating: PG

If you happened to grow up in the '90s, you'll have to tell your kid that it was practically mandatory to see Free Willy — this movie was a huge blockbuster and spawned two sequels. It tells the story of a troubled kid and his unlikely bond with an orca named Willy that lives in an aquarium park. Defying all odds, the child makes a daring and ingenious plan to free the captive whale. The title's a bit of a spoiler, but we bet your kid won't care.
Cool Runnings
Originally released: 1993
Rating: PG
If your kid's a fan of the Olympics, introduce them to this feel-good early 90s movie about a team of plucky underdogs. Cool Runnings tells the story of a group of Jamaican runners who decide to switch sports and try to qualify for their country's very first bobsled team. Loosely based on real-life events and characters, the movie shows the value of teamwork and perseverance in the face of adversity. We also bet they'll love the Jimmy Cliff's cover of "I Can See Clearly Now," the theme song that'll definitely get caught stuck in your kid's head.
Now that people are limiting their in-person interactions to help prevent the spread of COVID-19, teens across the country are attending math class, hosting parties, and even celebrating birthdays — all on the video conferencing platform Zoom. But they're not the only ones. Parents are also using the service to connect with their coworkers while working from home. If your family has to start joining video calls, you might be wondering, "How does Zoom work?" It's not always easy to figure out how to set up an account and join calls, but we're glad to offer some guidance to help you get started.
If your kid is using the platform to call in to online classes or chat with their friends, remind them not to click on Zoom links unless they know who's going to be on the call. For younger kids, that might mean asking permission before joining a video conference. For older kids, that might mean sticking to Zoom calls only for school and with close friends. But whatever your family's rules are around video chatting, knowing exactly how the platform works can help you and your kids use it in healthy ways.
How Does Zoom Setup Work?
Creating a Zoom account can be daunting, especially if you need it to log on for work or to help your kid use it for school. But you don't need to get your Ph.D. in Zoom to successfully get through a video call. Following these simple steps can help you log in to a marketing meeting or connect your kid with their second-grade class without a hitch.
P.S. If you're already set up with an account, feel free to skip to the next section.
Go to

Zoom.us

to create an account using your work email address (if you're using the platform for work) or your child's school email (if they're using it for online classes). If you're using Zoom to chat with friends or family members, you can sign up using your personal Gmail or Facebook account.

Download the Zoom app

for whatever device you'll be using to complete your calls. This could include a Windows or Mac computer, a smartphone, or a tablet.

Click the Zoom link provided by your kid's school or your work to log in to the meeting.

Select whether or not you would like to turn on your camera and microphone.

Choose whether you'd like to see everyone's screen at once ("Gallery View," for the full

Brady Bunch

experience), or if you want the person who's speaking to be displayed prominently on the screen. You can

change this view

by clicking the icons at the top-right corner of your screen.
Features to Know About
Although you've probably heard mostly about Zoom's video conferencing service, there are a number of features you can use to customize your experience.
Attention Tracking
As a parent, you're a certified expert in multitasking. But it's good to be aware that Zoom has a feature called "attention tracking," which will alert the meeting host if you've pulled up another webpage on your device for more than 30 seconds during the call. Basically, you might want to wait until after the meeting is over to frantically google, "Is it OK if my kid will eat nothing but chicken nuggets?"
Video Filter
9 a.m. video calls can be tough — especially for busy parents. So if you'd like to tone down the high-definition nature of your video screen when you've just rolled out of bed, you might be interested in the option to lower the effects of harsh lighting. To use a softer camera view, go to the toolbar at the top of your Zoom screen, then select Preferences > Video > "Touch up my appearance."
Meeting Reminders
Juggling your family's busy schedules can be a full-time job in itself. It's almost like a math problem — "If your high schooler has to log in to her Spanish class at 10 a.m., you need to attend a work call at 10:15 a.m., and your other kid has a preschool lesson at 9:45 a.m., how many grey hairs will you sprout making sure everyone is where they need to be?" One easy way to make scheduling easier is to set up meeting reminders.
If you're using Zoom for work, you can have those alerts sent to your own email account. If you have access to your kid's school email address, you can choose to send reminders there, too. If you don't have the login information for your teen's school account? Try walking through their class schedule together and adding their calls to the calendar app on your phone or computer so you can give them a gentle nudge if they're tempted to "forget" the meeting.
Cool Backgrounds
Want to jazz up your Zoom background (or just hide the piles of dirty laundry lurking behind you)? You can instantly whisk yourself away to a tropical vacation, moody forest, or the cockpit of the Millenium Falcon — well, virtually at least. You can even load in an image of a super classy kitchen. Just click the arrow icon in the bottom-left corner of your Zoom room window. Then, click Virtual Background to use one of the preloaded options or click the plus symbol to upload your own!
Potential Dangers
With Zoom, users can communicate with each other using live video, but they can also send text chats to other members of the call or send direct messages to just one person. Kids can also exchange screenshots, files, and GIFs through the chat feature, which means they can potentially pass along content that engages in cyberbullying or contains sexually explicit material.
Unfortunately, you can't disable your child's access to private chat unless you're the one hosting the meeting. But if your kid is only using Zoom to connect with their friends, you could initiate the call and turn off the chat feature before they begin. Just make sure they don't know how to turn it back on themselves!
If your kid is using Zoom for school or just to keep in touch with their buddies, it's probably a good idea to remind them that meetings can be recorded, so they should avoid saying or doing anything on video that they wouldn't feel comfortable having shared outside the group.
Be aware of "Zoombombing," an event in which a friend or classmate plays a prank by unexpectedly sharing inappropriate (or even repulsive) content with the other people on the call. If someone shares the Zoom link on social media or another public forum, strangers can also shock meeting attendees in this way by randomly joining a call with the intent to cause chaos or share explicit materials. To help prevent this, you can adjust your Zoom settings to restrict file and screen sharing, and meeting hosts can stop a Zoombomber's video stream at any time.
How Bark Can Help
If you'd like a little extra help keeping your kid safe online during this period of social distancing, we'd be glad to help. Although our monitoring service does not currently cover Zoom, we're still here to support you by sharing information about the platform and explaining how Zoom works. We also offer screen time management and web filtering features to help you get even greater peace of mind. You might also find our guide to gaming and chatroom safety helpful, especially during this time when your child might be keeping in touch with their friends digitally instead of in person.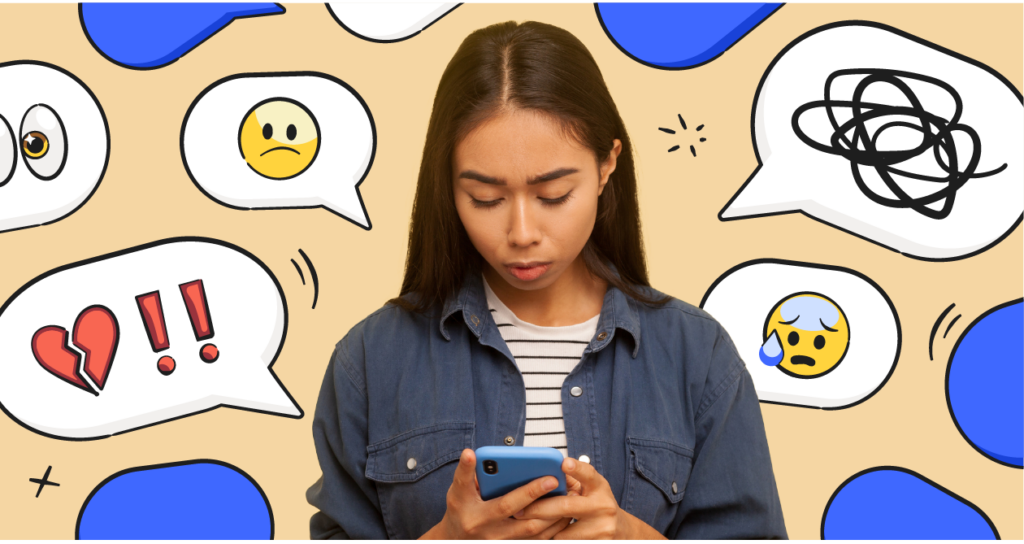 **This blog post was updated on January 19, 2023.**
As a parent or guardian, you hope your child never has to worry about the big stuff in life. A little fear of crossing a busy street? Sure. A healthy caution towards strangers online? Definitely. But seeing your kid wrestle with bigger fears can be tough. There are always things happening in the world that can make them feel anxious — maybe one of their favorite celebrities passes away, they're worried about climate change, or they've heard talk of a potential war with North Korea.
To learn more about how to help your child through a period of high anxiety, Bark spoke with Dr. Paula A. Freedman, a Licensed Clinical Psychologist and Director of Training at Interaction Dynamics. "In a time when everything feels uncertain and unpredictable, it can be helpful to point out the things that are stable and consistent in your child's life," she says. Even though some parts of your child's life might be different due to shifting current events, there are still plenty of constants that can help them feel grounded. For example, they might not be going to school during a period of social distancing, but your family still has dinner at the same time each day, and you likely ask them to finish the same chores they usually do.
No matter what specific event is making your child anxious, it can be hard to know exactly what you can do to help. Here are some suggestions for how to support them and make them feel more at peace.
Signs of Anxiety in Teens and Tweens
Regardless of how old you are, it isn't always easy to express your anxieties verbally. For teens and tweens, putting what they're feeling into words can be even more challenging, so it's important to pay attention to other changes in their behavior. If your child is affected by hearing news coverage about a recent natural disaster, they won't always tell you they're worried about what they've heard. Dr. Freedman says that, instead, they might complain of a stomach ache, headache, or nausea. Your child could also have more trouble sleeping than usual or experience appetite changes. Be sure to keep an eye out for anything out of the ordinary for your kid because it could indicate anxiety.
Sometimes, when your teen or tween isn't sure how to vocalize their anxiety, they'll turn to humor to help them handle the situation instead. That doesn't necessarily mean they aren't struggling. In fact, parents and guardians should recognize humor as a coping strategy. If you notice that your kid is spending a lot of time joking about a serious news event, it's probably best to check in with them and give them a chance to express any other feelings they might have.
What to Consider Before Talking With Them
Before sitting down with your child to have a conversation about something that might be making them anxious, take a moment to consider how you're feeling. Being in a good place mentally can help you better support your kid. "Do some journaling," Dr. Freedman suggests, "talk to your support system, and make sure you're paying enough attention to the news to have an accurate assessment of what's going on, without going into panic mode." Then you can open the conversation once you feel grounded enough yourself.
It can also be helpful to consider a few of the ways your child learns about current events. For example, if you suspect they might be affected by the conversation around the primary election, think about their online habits so you can talk to them about what they're seeing on various platforms. Do they love watching dance videos on TikTok? They may also have seen TikToks making fun of a political news story or parodying a presidential candidate. Are they a big fan of Reddit? They may have witnessed threads of angry commenters exchanging heated insults. Banning them from using social media altogether probably isn't the answer, but being prepared to talk about your kid's anxieties can start with being prepared to talk about where, specifically, they're encountering upsetting content.
How to Start the Conversation
Once you've cared for your own mental health and thought through what you'd like to say to your child, it's time to actually sit down and chat with them about what they're feeling. Instead of starting things off by trying to convince them that there's nothing to worry about, pause and acknowledge the fact that it's OK to feel anxious. "Instead of trying to make a child's worries go away, it can be more helpful to frame anxiety as one of many feelings that we all experience sometimes, and teach them how to cope," Dr. Freedman explains. You can even share the fact that you're worried, too, to help them feel less alone.
After validating their emotions, you can start giving your kid accurate information about the situation that's concerning them. "One of the most important things parents can do in this scary climate is to talk to kids about facts," Holly Korbey, a civics education expert, told NPR. "For example: 'No, there is not a draft, and no we haven't started World War III.'" If, for example, your teen or tween is worried about an alarming climate change statistic texted to them by a friend, take some time to share what reputable resources have to say about the state of our environment. You might expect that the more information they have, the more anxious they'll be. But if your kid feels like they have a good understanding of the event that's scaring them, they can actually feel less afraid.
Strategies for Reducing Their Anxiety
Once you've talked through what's upsetting them, you and your child can work together to identify some ways to help them feel less anxious. Every child is different, so their self-care strategies will be unique to their own needs. But letting them know they can come to you whenever they feel upset about something in the news can make a big difference. Dr. Freedman suggests having a daily check-in to give them the opportunity to express their feelings, ask any questions they might have, or research the topic that's worrying them together.
This is also a good time to brainstorm a clear list of ways to address your kid's anxious thoughts. Talk about whether they might like to try creating a "worry box" where they can store anxieties, incorporating mindfulness or meditation into their daily routine, or taking an art class to help soothe their mind. Having a number of strategies already determined can make it much easier for your child to recognize — and address — anxious thoughts early instead of just feeling them build.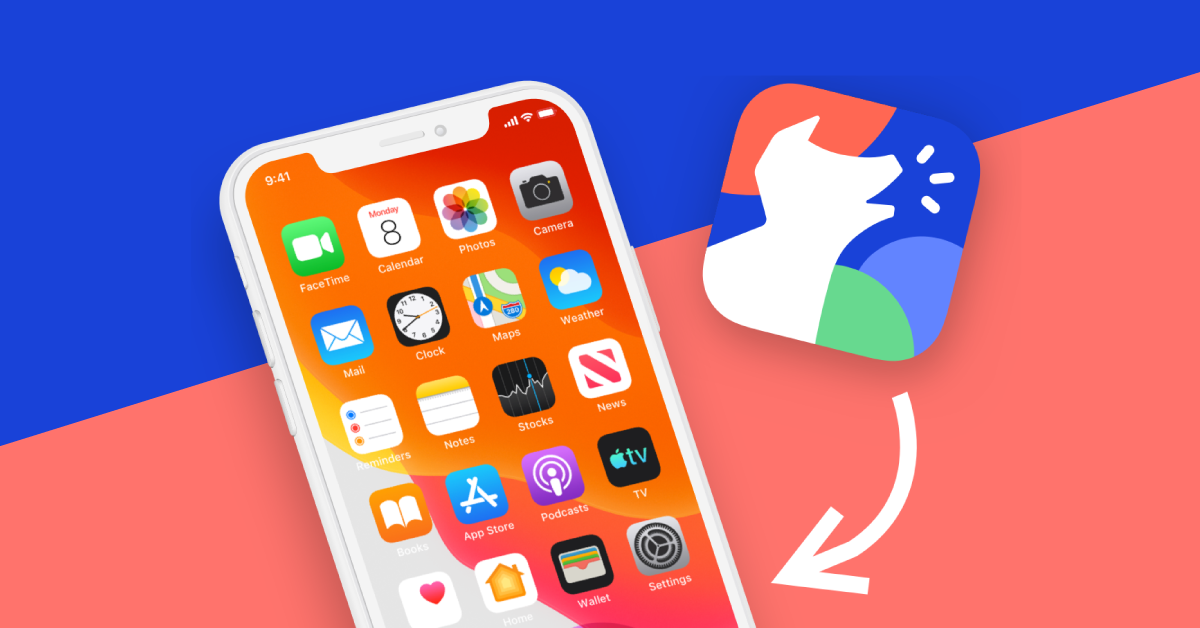 We're proud to announce that there's a new Bark Kids app available in the App Store. If your family is currently using the old Bark for Kids app, you'll want to download the new Bark Kids app to your child's device. Also, keep in mind that this new app won't replace the need for the Bark Desktop app to monitor your kid's iOS devices.
How Bark Kids Can Help
The new Bark Kids app will allow you to continue getting the most out of our services, including:
Enhanced privacy for your child:

Like its predecessor, Bark Kids lets your child connect their apps and social media accounts themselves so they don't have to hand over their passwords. Right now, with kids stuck at home and spending a lot more time online, you may want to make sure all their accounts are connected — a little extra protection can go a long way.

Check-Ins:

The new app also features

Check-Ins

so you can be sure of your child's location. While this might not seem important during a time of social distancing, it'll give you peace of mind as soon as they're free to roam the neighborhood once more. It can also be helpful if your child's school is closed but you're not able to work from home.

Screen time management and web filtering:

Families now have access to set healthy limits around when and how their kids use their devices. You'll need the Bark Kids app to enable them.
Make sure you download the Bark Kids app to your child's iPhone, iPad, or iPod Touch soon so you'll be ready to take advantage of these groundbreaking new features. And if you need any help, don't hesitate to reach out to our amazing customer support team. We know things are a little wild right now, but we're here for you.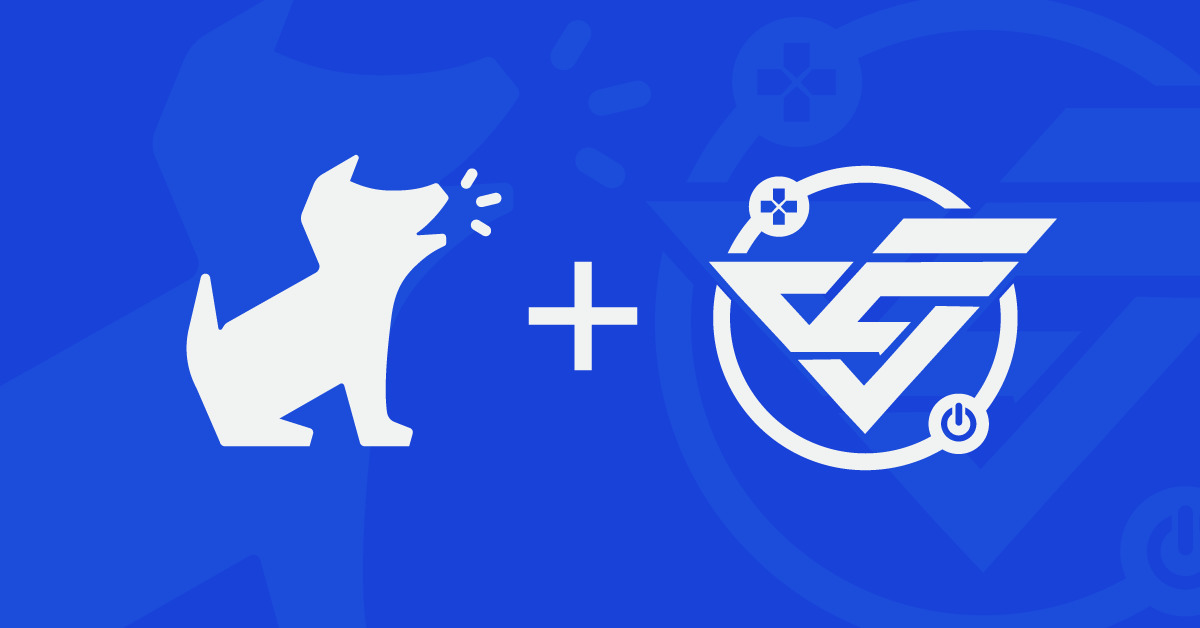 Bark is proud to announce our new partnership with the Varsity Esports Foundation, a nonprofit dedicated to promoting mental health awareness, discouraging bullying, and advocating for diversity and inclusion in the electronic sports world. Our partnership will highlight Bark's monitoring of Discord on Android devices. Discord is a platform many kids use to chat while playing collaboratively, and technology solutions that prioritize child safety can help reinforce the importance of healthy digital communication while gaming.
"The online gaming world is fun with a large social community, but it's important to be aware of the risks, especially with conversations that happen when people you don't know send you direct messages," says Bubba Gaeddert, Varsity Esports Foundation Executive Director. "Our partnership with Bark will help us engage with our 300,000 gamers to create literacy around keeping online gaming fun and safe, with a greater degree of protection for kids both at home and in school."
Esports — multiplayer video games played competitively — has become a growing extracurricular activity for kids and is even a gateway to potential college scholarship money. But like any other online platform, dangers like cyberbullying, hate speech, and online predation exist in many of these games — especially tween and teen favorites like Fortnite and Call of Duty.
"Working with the Varsity Esports Foundation reinforces the great work both organizations are doing to effect change," says Matt McKee, Bark's VP of New Business. "Any space where a kid is spending time online is a space we need to be."
It can take an (electronic) village to raise safe, happy, and healthy children in the digital age. Our partnership with the Varsity Esports Foundation is an important step towards helping keep every child safe online.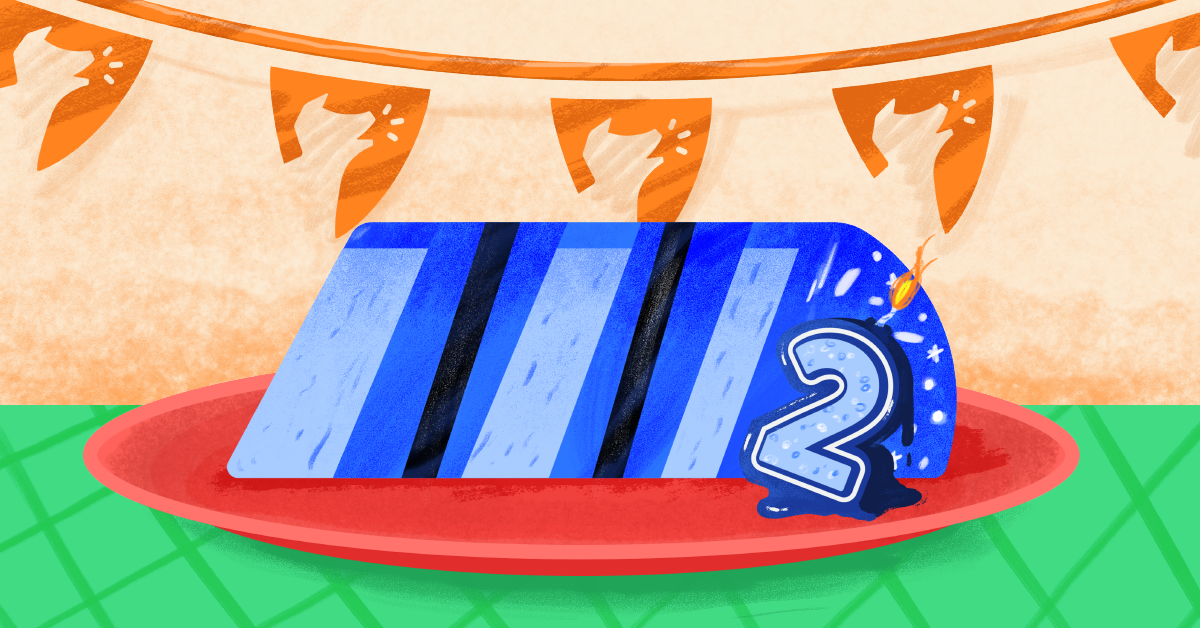 It has been two years since the official launch of Bark for Schools! In the span of that seemingly short time, we're proud to say we've been able to make great strides when it comes to school safety. Our mission has always been to offer our existing technology from our product for families to all K-12 public and private schools in the U.S. — at no cost to them or their communities.
Since our launch in 2018, we've been able to work with more than 2,100 school districts across the nation, helping to protect their students from online issues so that they can focus on what truly matters at school: learning and growing. Here are some of the most important developments from our second year of Bark for Schools.
Bark for Schools by the Numbers
At Bark, we're dedicated to helping keep kids safe both online and in real life — whether they're taking notes in class using Google Docs or watching a YouTube video from their living room couch. Children face not only external dangers like cyberbullying and school shootings, but also threats from within like self-harm and suicidal ideation. Kids are struggling every day, and they need help from the entire community to overcome these challenges.
"In today's world, helping keep kids safe means monitoring their online behavior, intervening when needed, and teaching them healthy boundaries," says Stephanie Maiwurm, Regional Vice President of Bark for Schools. "And that's exactly what we're working to help schools do. From alerting administrators to threats of imminent suicide to flagging conversations with sexual predators, we work around the clock to help protect students."
In 2019, Bark for Schools detected more than 6.9 million potential issues, including:
470,151

discussions around buying, selling, or using drugs and/or alcohol

269,603

messages containing sexually explicit content

172,912

instances of severe cyberbullying

1,888

instances of imminent suicide

5

conversations with sexual predators
Bark for Schools also escalated 121 severe issues to the FBI and the National Center for Missing and Exploited Children (NCMEC). These cases were prioritized because of the degree of severity and the nature of messages involving abuse, acts of violence, and child predators. The numbers are harrowing, especially considering that they're limited to school-issued accounts — just a small portion of a child's online activities.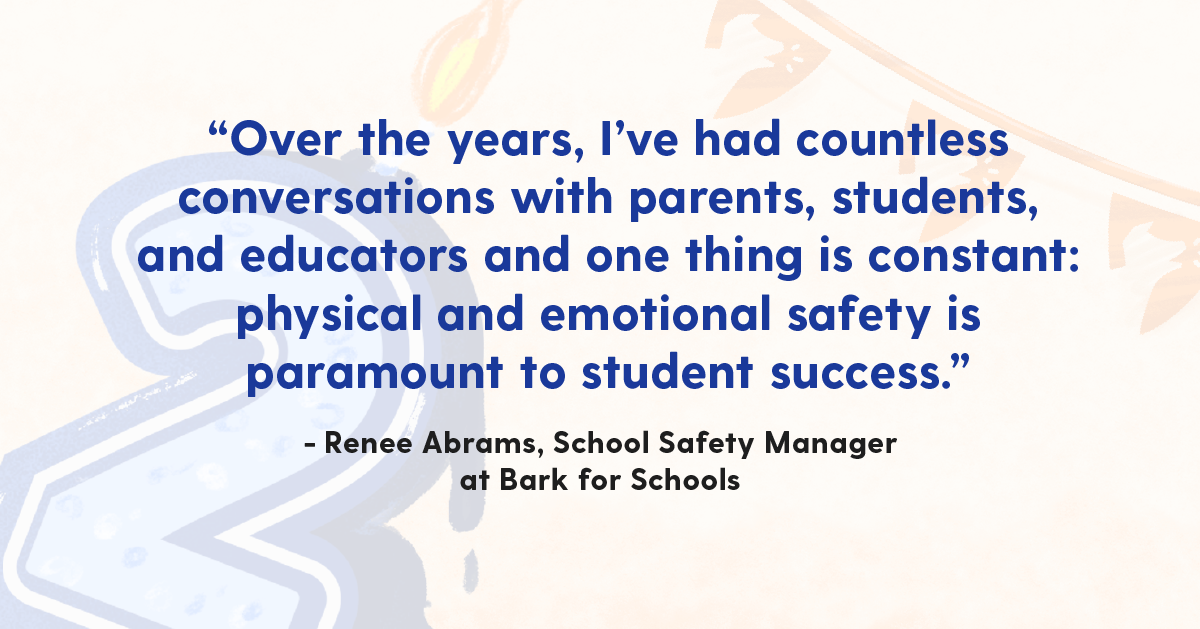 School Safety: A Shared Responsibility
We know that kids don't only use their school-issued accounts during school hours, and school administration isn't always available to respond to urgent alerts around the clock. Our Parent Portal, launched in 2018, allows schools to share the responsibility of monitoring with parents and guardians after school hours, during weekends, and over holidays. This was the foundation for a series of additional features designed to help schools improve their school safety initiatives.
In May of 2019, we debuted web filtering through Bark for Schools. This gives administration the ability to block and allow websites by category and help ensure a positive educational environment. In July, we introduced the inaugural class of our Online Safety Center of Excellence, which recognized thought leaders who are committed to helping protect students in the digital age. We signed the Student Privacy Pledge a few months later, affirming our commitment to protecting student data. Whether it's detecting potential issues or encrypting your passwords, Bark for Schools goes above and beyond to create the best possible place for students to thrive.
"Over the years, I've had countless conversations with parents, students, and educators and one thing is constant: physical and emotional safety is paramount to student success," says Renee Abrams, School Safety Manager at Bark for Schools. "Schools are our children's second home, making student safety a community mission."
After hearing from our school partners, we realized that there was more we could offer to help them stay on top of time-sensitive alerts. Bark for Schools OnCall is a premium service for schools that want round-the-clock support in responding to emergency alerts that may indicate imminent threats of harm to self or others. In combination with the rest of our services, students stand the best chance of getting help when they need it.
Comprehensive Coverage
Kids generally use their personal social media accounts and devices even more than their school-provided accounts, so families often find themselves in need of additional coverage. By upgrading to a Bark for Families account, parents and guardians can get a comprehensive online safety service. In addition to monitoring text messages, email, YouTube, and 30+ of the most popular apps and social media platforms for signs of digital danger, Bark offers screen time management and web filtering to help parents set healthy limits around when and how their kids use their devices.
This holistic approach to digital safety is essential in today's connected world. "The students of today are creating new paths to adulthood that have never been seen before," says Jeff Reistad, Senior Vice President of Bark for Schools. "With this comes great responsibility and also great risk, both for the students and the parents."
That's exactly why we want to give parents and guardians as many options as possible. When they sign up to monitor with Bark for Families, they're able to expand their digital safety net to cover personal devices and social media accounts — putting them in the best position to know if their kids need help.
Community Outreach
Bark for Schools doesn't just work to help schools and families protect students from afar. We're also passionate about helping communities connect in person by giving them the tools they need to host Tech Nights that encourage dialogues around online safety. To get plenty of presentation materials, handouts, and interactive activities to share (not to mention cool Bark swag), you can reach out to us at any time if you're interested in hosting a Tech Night of your own! We'd love to help.
We're also proud to have partnered with Sandy Hook Promise to help create a culture of engaged youth and adults — one that's composed of people committed to identifying, engaging, and getting help for individuals who might be at risk of hurting themselves or others. Bark for Schools was launched in the wake of the tragedy in Parkland, Florida, and continuing to do everything we can to help prevent school shootings is central to our mission.
2020 and Beyond
The last two years have been great ones for Bark for Schools, and we're proud to have been able to partner with student safety organizations, strengthen relationships with schools, and work every day to help keep students safe — both in and out of the classroom. We look forward to this next year, and we know it will hold great things for us and the communities we serve.
If your school is interested in learning more about our award-winning service, take a moment to reach out and see how we can support your institution. You can also join our private Facebook group for education professionals.
**This blog post was updated on August 25, 2022.**
Suicide among young people is the second-leading cause of death. Talking with your child about suicide can help them understand depression and other mental illnesses as diseases, give words to their feelings, and be able to recognize warning signs in their friends and classmates. If your child doesn't personally experience suicidal ideation, it's likely that someone they know will. Giving your kid the tools to have these conversations with their peers and know when to seek assistance can help save a friend's life — or even their own.
The way you talk about suicide will probably look a little different depending on your child's age. Here are a few suggestions from leading organizations to assist you with these difficult conversations.
Simple is Best for Young Children
If a child under eight years old isn't directly affected by suicide, the American Academy of Pediatrics recommends parents don't talk about tragedies. However, if your young child knows someone who died by suicide or asks about it, it's best to keep your conversation simple and not go into detail.
Give straightforward, honest answers, saying things like, "This person died and it's really sad. They had a bad disease."
Tweens Have a Basic Understanding
As kids get older, they can begin to understand the concept of suicide. Start the conversation with questions like, "What have you heard about suicide? What do you think about it?" It can be frightening to talk about death, so be extra patient and listen intently.
As you explain mental illness, talk about it the same way you would talk about a physical illness — without judgment or blame. It's best to say "died by suicide" rather than "committed suicide," too, because using the word "commit" can imply a moral failing.
Teens Need a Safe Space to Talk
Teenagers may be more familiar with the concept of suicide than kids and tweens, but it should still be discussed in a sensitive manner. Because it's such a serious topic, it can be easy to overreact. However, that can shut down the conversation and cause your teen to feel apprehensive. But you don't want to underreact, either. Trust your instincts on the right tone to take and assure your child that it's safe for them to express what they're feeling about the topic.
A two-sided conversation is infinitely better than a lecture. Instead of saying something like "Suicide is bad," you can ask open-ended questions like, "How are you feeling right now? Tell me about a time when you've heard that someone at your school was depressed or suicidal."
Young people of all ages can struggle with knowing how to support their peers who might be depressed or experiencing suicidal ideation. Let them know that they should tell an adult if they think a friend is having these thoughts — or if they need support themselves. It's a great idea to give them a list of trusted people they can talk to and resources available to them like the Crisis Help Line, The Trevor Project, and the 988 Suicide & Crisis Lifeline. Make sure your child knows there's no shame in getting help for depression or suicidal thoughts. On the contrary, it's a sign of strength to reach out for support.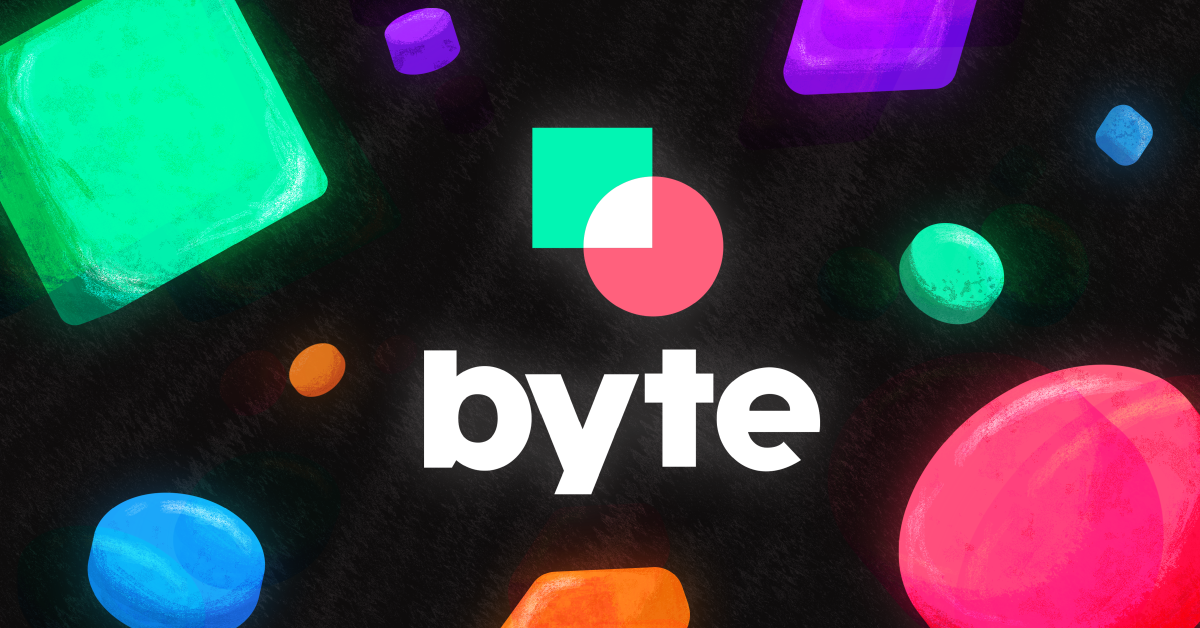 More likely than not, your child loves to boogie along to popular TikTok songs. But a new video app is quickly becoming all the rage. With over a million downloads, the Byte app is probably one your kid has heard about. Whether they're actively using the app or just finding themselves watching its videos on a friend's phone, having a solid understanding of the kind of content they might encounter can help guide your family conversations about technology.
The app, which is available on the App Store and the Google Play Store, is rated for teens, but there's nothing to stop a child from simply putting in an older birth date in order to get access to the platform. Here's a breakdown of the dangers your kid could face on the app.
What is Byte?
Byte is the product of Vine co-founder Dom Hofmann. If you're familiar with the Vine app, which was enormously popular until it shut down in 2017, you'll see a lot of similarities in the Byte app — like its short video format and the look of its feed. But the new app is more frequently compared to TikTok, which is currently one of the most popular platforms for kids.
The Byte app presents users with a virtually endless scroll of six-second videos, while the content you'll find on TikTok can last for up to 60 seconds. The looping feed is pretty similar to what you'd see if you opened TikTok, but you can also see part of the next video on the bottom of your screen.
Byte videos are even lower-definition than those on TikTok, but that doesn't seem to bother those who use the app — it's not a place for creators to show off their film skills. Instead, it's giving people a place where they can just speak to a camera. When they do speak, though, the jokes and stories they share are also less polished than what you would find on TikTok. In fact, videos can quickly go from unpolished to crude, so parents should keep an eye on the content their kids are viewing.
How Does the Byte App Work?
Can't get "Renegade" out of your head because your kid won't stop dancing to the catchy tune? On TikTok, adding music clips to videos is one of the main features of the app, but Byte doesn't have that capability. This can be a huge benefit if you're worried about the songs your child listens to, as many of the popular songs integrated into TikTok have hyper-sexual lyrics or explicit language. But even though this capability isn't built into Byte, there's nothing to prevent users from playing a song in the background of their video or swearing while speaking to the camera.
One strength of Byte is that — unlike on many other social media platforms — users can't immediately see the number of likes or comments on a post or view the number of followers a creator has. Someone who's curious can tap to see more information, but they have to go looking for it. This encourages viewers to consider the content they're seeing without being influenced by how other people are thinking about it, allowing them to form their own opinions. For tweens and teens who are affected by how many likes their content gets, a platform that doesn't broadcast those statistics can be helpful.
Is Byte Safe for Kids?
When you first sign onto Byte, some pretty harmless videos will cross your screen — like a shot of a pigeon hopping to the beat of "Billie Jean" or a dog wearing leggings. But spend just a bit of time on the platform and you'll probably run across crude humor like a mattress falling on a toddler or a kid slapping strangers on the subway. Perhaps most worrisome to parents, though, are the sexual videos — teenagers pointing to their erections or tips for how to sneak back into your parents' house after engaging in some late-night mischief.
While there are a number of kids on Byte, there are also plenty of adults posting content that's more appropriate for adult audiences. That can make it a place where predators can connect with children online. So if your child is using Byte, now is a good time to start a conversation about online predation. But even if they haven't downloaded the app, it's worth opening up a dialogue about whether they've watched Byte videos on a friend's phone so you can talk through anything concerning they might have seen.