Bark for Schools is proud to have launched the Online Safety Center of Excellence this summer. This nationwide program recognizes and certifies Distinguished Leaders in Online Safety — leaders in their communities who are committed to helping protect children online and in real life. We are now honored to introduce our inaugural class of Distinguished Leaders, who will be educating their schools, communities, and families on the latest and most important developments in online safety, both at home and in school. Congratulations to:
Loyal Winborn:

IT Director, South Hamilton School District (Jewell, Iowa)

Brian Bell:

Technology Facilitator, Ell-Saline USD307 (Brookville, KS)

Jim Johnson, Ph.D.:

Director of Testing & Educational Technology, Morgan Local Schools (McConnelsville, OH)

Denise DeJuliannie:

District Technology Coordinator, Eden Valley-Watkins ISD #463 (Eden Valley, MN)

Katie Cain:

Director of Instructional Technology, Mount Vernon Schools (Sandy Springs, GA)

Roberto Rivera:

Coordinator of Safety & School Operations, Central Falls High School (Central Falls, RI)

Adam Jasinski:

Director of Technology,

Affton School District

(Affton, MO)

Kyle Berger: Chief Technology Officer, Grapevine-Colleyville ISD (Grapevine, TX)
We want to personally thank Loyal, Brian, Jim, Denise, Katie, Roberto, Adam, and Kyle for their incredible leadership in their schools and communities. The work they do is so important, and we encourage everyone to be on the lookout for their contributions to educating families and schools on how they can help keep their kids safe online. We can't wait to see what wonderful information they have to share!
We also want to encourage more leaders to help the new Online Safety Center of Excellence to grow. By working together and sharing resources, school administrators and education professionals will be better equipped to help protect their students and communities from digital dangers. The Distinguished Leaders listed above are a pivotal part of this process, generating invaluable resources that can be shared in communities for educational purposes. We are thankful to have such a wonderful group of Administrators that are committed to the education and safety of students and families all across the country.
If you want to stay up to date on all the latest news and resources that Bark for Schools has to offer, please join our Facebook community specifically created for Admins. Bark for Schools gives schools a free solution for web filtering, as well as monitoring G Suite and Office 365 for signs of cyberbullying, sexting, suicidal ideation, threats of violence, and more. Parents can support their schools in this through the Parent Portal, and they can also sign up to monitor their kids' personal accounts with Bark for Families.
Bark for Families monitors texts, chat, email, YouTube, and more than 24 social media platforms for digital dangers and sends alerts when it detects potential issues. for a free, one-week trial!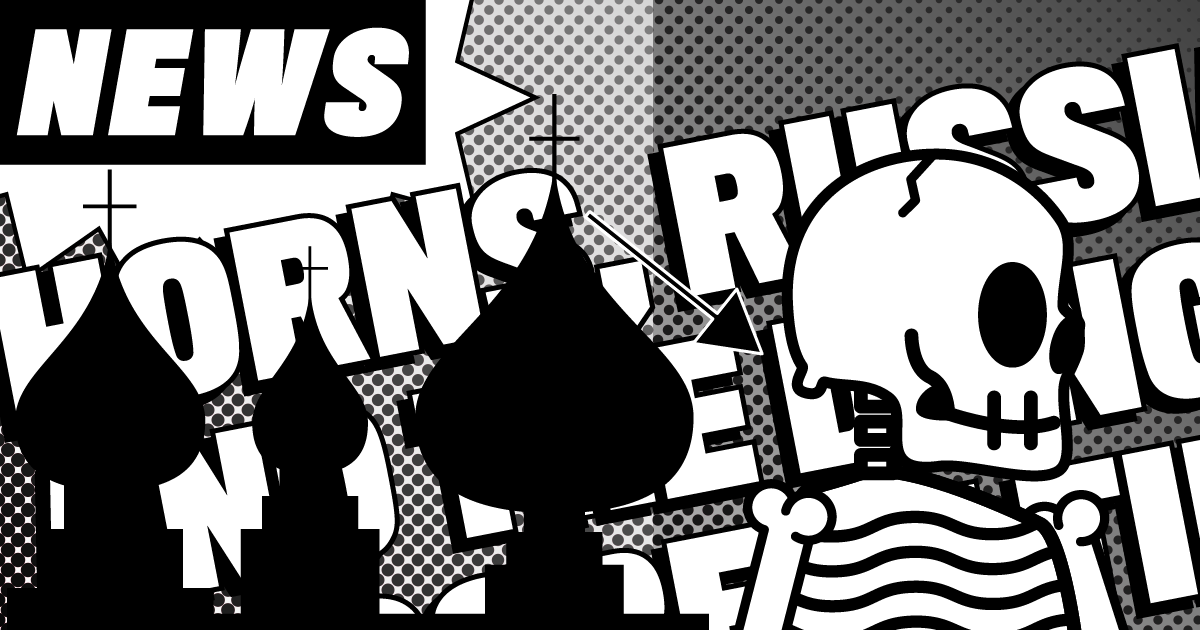 News travels fast on the internet — especially when it's about online trends that may be hurting kids. But oftentimes, just as quickly as one new story appears, another one pops up refuting it. Parents may remember the Momo Challenge scare from last fall and the subsequent backlash that occurred as it was officially declared a hoax. Sadly, this example isn't the only of its kind. In this post, we examine three recent alarming news stories and reveal the truth behind them.
Teens Are Growing Horns, but So Is Everyone Else
You probably remember scrolling past this story on Facebook for a couple of weeks. It claimed that teens — because they're always looking down at their phones — are growing "horns" at the bases of their skulls. This story originated from Australian researchers, but after a close look into their methodology, it was found to be full of holes. First, the study was on people 18 to 86, so teens weren't even the primary demographic. Second, calling them horns is a stretch — they're tiny bone growths, most of which are under an inch long. Finally, the study investigated absolutely no phone usage by the participants.
So why did the story spread? Because it was sensational. Many folks believe that teens — and the younger generation in general — spend way too much time on their phones. When an article appeared alleging negative consequences from teen phone use, these same people were quick to say they got what was coming to them. Not to mention — it was kind of funny, too.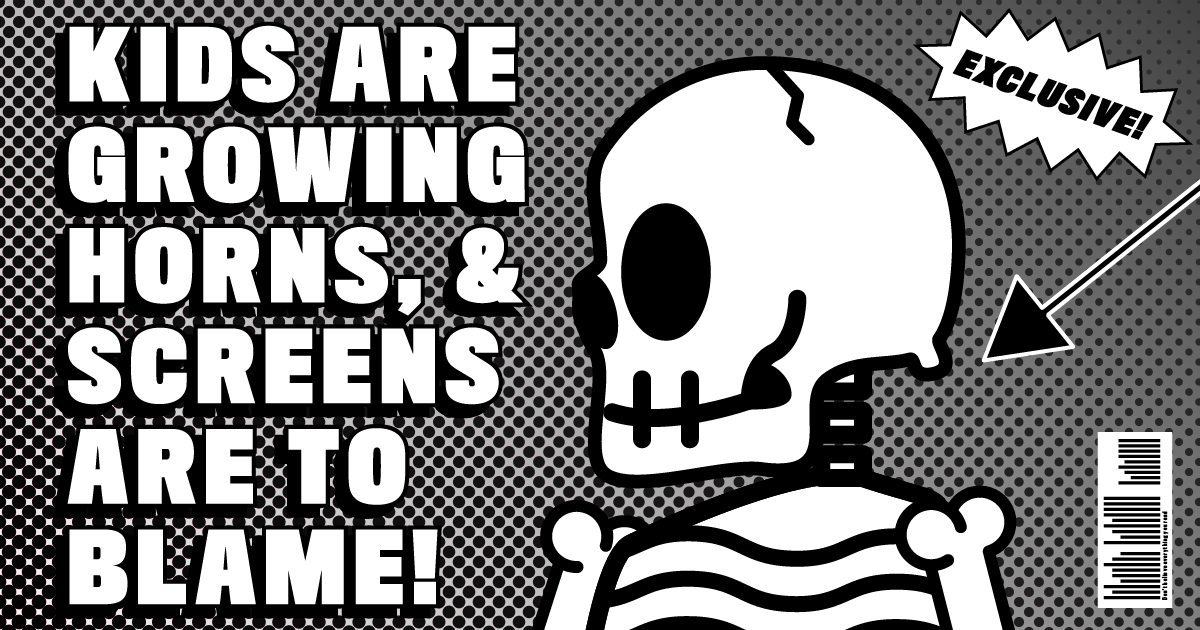 FaceApp Has Your Data, but They're Not Sending It to Russia
If you're like most of the country, you downloaded FaceApp to see what you'd look like as a 75-year-old. But just as soon as a sea of wrinkled faces starting flooding newsfeeds, so too did a flurry of posts warning against FaceApp. These exposé articles aimed to inform everyone that the app is run by "The Russians," and that by downloading it, you were giving them permission to access all of your photos.
The verdict? Russia does not own all of your photos. FaceApp has questionable privacy practices, to be sure — but this is shockingly common in the world of apps. If you were to read the terms of service of popular apps like Facebook and Instagram, you might find similar causes for concern.
Screen Time Isn't Causing Psychological Problems
How much screen time kids get is a common concern, and articles are shared frequently about how damaging and dangerous it is for this generation. However, the panic over kids and screen time is wildly overblown, according to the most rigorous study performed to date. With a sample size of 350,000 subjects, British scientists looked at kids and screens from many different angles. They found that screens had little to no effect on psychological health.
This isn't to say that parents should let their kids go wild and allow unlimited time on screens. Excessive screen use has been linked to obesity and heart disease, among other problems — not to mention things like poor school performance. But allowing kids to have phones and tablets doesn't seem to be any more dangerous than watching TV.
Understanding the Real Dangers Kids Face Online
Many of these myths go viral because they're sensational, but there's little proof that things like these are actual threats. However, there are real-life threats that kids face online — things like cyberbullying, sexual predators, adult content, self-harm, and more. Fortunately, Bark detects real digital dangers on text messages, chat, email, YouTube, and 24+ social media platforms. for a free, one-week trial of Bark's award-winning monitoring service.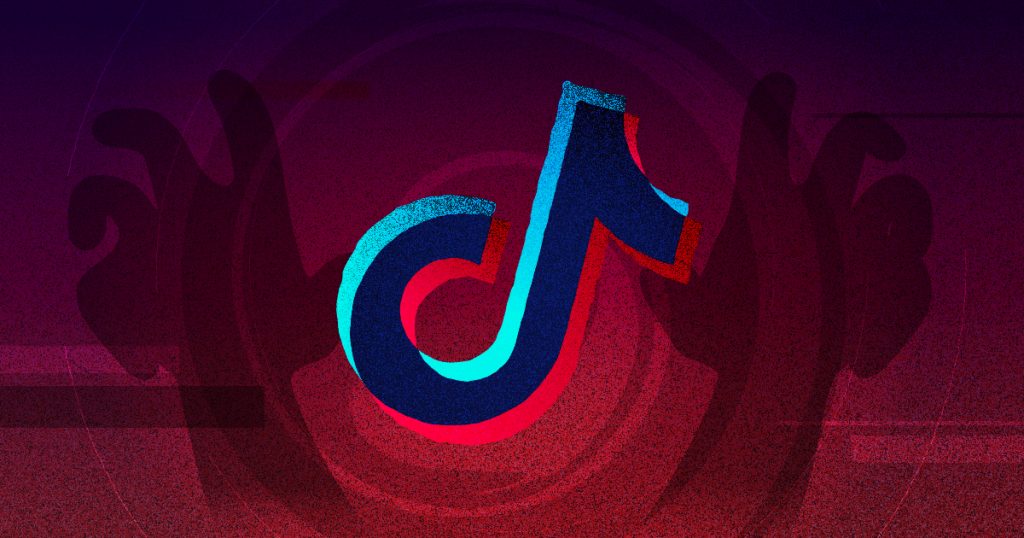 Tiktok and predators: Have heard the recent news about how TikTok is dealing with a predator problem. Unfortunately, this Tik Tok predator problem isn't new — it was happening on the platform since the beginning when TikTok was still called Musical.ly. Even then, a father recounted how adults were soliciting his 7-year-old daughter for naked pictures. So what can concerned parents do about this issue?
Back in March, we gave parents a crash course on what parents need to know about TikTok, but in this post, we dive into exactly how tiktok predators can use the video-sharing app to start conversations and strike up relationships with children. The more you talk to your kids about potentially dangerous situations, the better prepared they'll be if they encounter them.
Tiktok and Predators: Using Flattery to Exploit Young Users
TikTok is a platform that encourages performance, and many of its users are excited to showcase their talents. That can make it easy for predators to use flattery and compliments as a way into kids' lives, making them feel special while putting them at ease. The excitement of getting a new follower can make them overlook the inappropriateness of the situation — which can be dangerous.
Much like their peers on YouTube, kids with TikTok channels often are trying to gain as many followers as possible. In fact, some of the most famous TikTok users have followers in the millions. These aren't celebrities, either, but normal teens who have managed to turn their TikTok videos into viral phenomena. Of course, not every kid on TikTok is seeking to become a celebrity. And TikTok isn't the only platform that Tiktok predators use to exploit kids' vulnerabilities — it can happen on any platform that facilitates their goals, sometimes with devastating consequences.
But regardless of the platform, people do enjoy getting likes and comments from friends — and even strangers. This sort of validation is common across social media, but with TikTok, the comments are often centered around one's singing ability or physical appearance, making compliments seem extra special. That makes it easier for Tiktok predators to exploit kids who are eager to impress their online audience.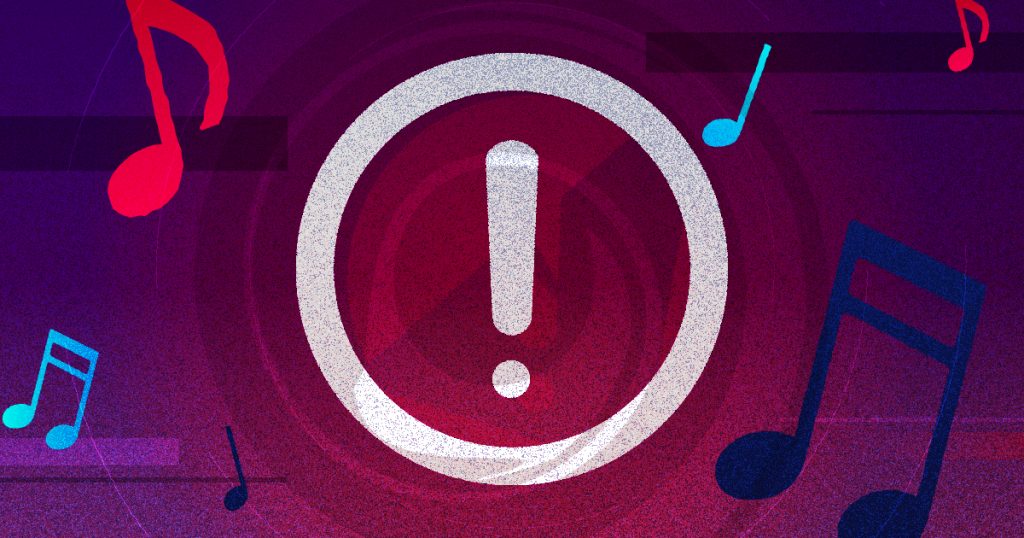 How TikTok Predators Use the "For You" Feature
The algorithms used by companies like TikTok gather and suggest content similar to what users have already viewed. This helps keep users on the app longer, interacting with more and more content. But it can be used for nefarious purposes, too — if someone is interested in young girls lipsyncing to Beyoncé videos, it will make sure they see more videos like them. Pedophiles take full advantage of this feature, using it to curate an ever-growing collection of their favorite young singers. Parents who are concerned about their children's videos showing up among the public "For You" recommendations can instruct them to turn off this feature. This way, the videos they create won't show up as suggestions for other users to watch.
Tiktok and Predators: Splicing Videos With the Duet Feature
TikTok's Duet function allows users to create videos with their friends — or with strangers — regardless of their location. This means Tiktok predators could find a video of your child singing "Tale As Old As Time" from Beauty and the Beast, record themselves singing a verse, and then create a brand-new video that features both of them singing it together. This is understandably worrisome for parents who may not even know that such a feature exists. Fortunately, you can disable Duets, so that only approved people can find your child and use the feature.
The Importance of Online Safety
Bark can monitor text chats on TikTok on Android and Amazon devices for signs that your child may be communicating with potential predators, and we're continually working to be able to monitor TikTok on iOS. Parents and guardians can also use Bark to set screen time limits and filter websites that might be inappropriate for their kids. Apple has very strict rules about working with third-party apps, which is why we recommend that a child's first phone should be an Android.
Technology changes just as quickly as your kid does, so it's important to have ongoing conversations about digital citizenship and online safety — that way they'll be better prepared if they find themselves in a potentially dangerous situation.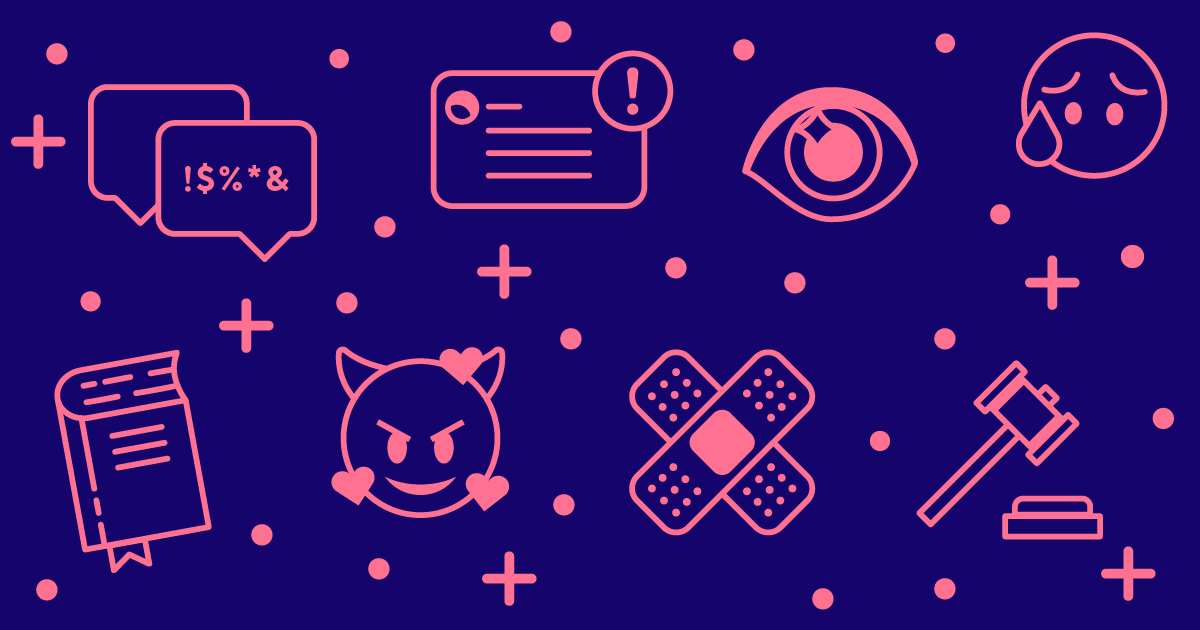 At Bark, we've witnessed firsthand just how prevalent cyberbullying is among today's kids. More than 60% of tweens and 70% of teens have experienced it, either as a victim, bully, or witness. Unfortunately, many parents may not realize just how different it is from the schoolyard bullying they remember from growing up, and they may not know how to stop cyberbullying today. With 24/7 access to their phones, kids today can tease, harass, and threaten their peers around the clock and from any location — being at home doesn't mean you're safe from bullies anymore.
Because of this, it's important for parents and kids to talk openly and honestly about cyberbullying. There's a lot to learn, and knowing how to identify all of the different ways it can happen will keep your family prepared. We've assembled some of the most relevant statistics about cyberbullying to use as conversation starters for you and your kids. The more you're prepared, the better you'll be able to stop it if it happens.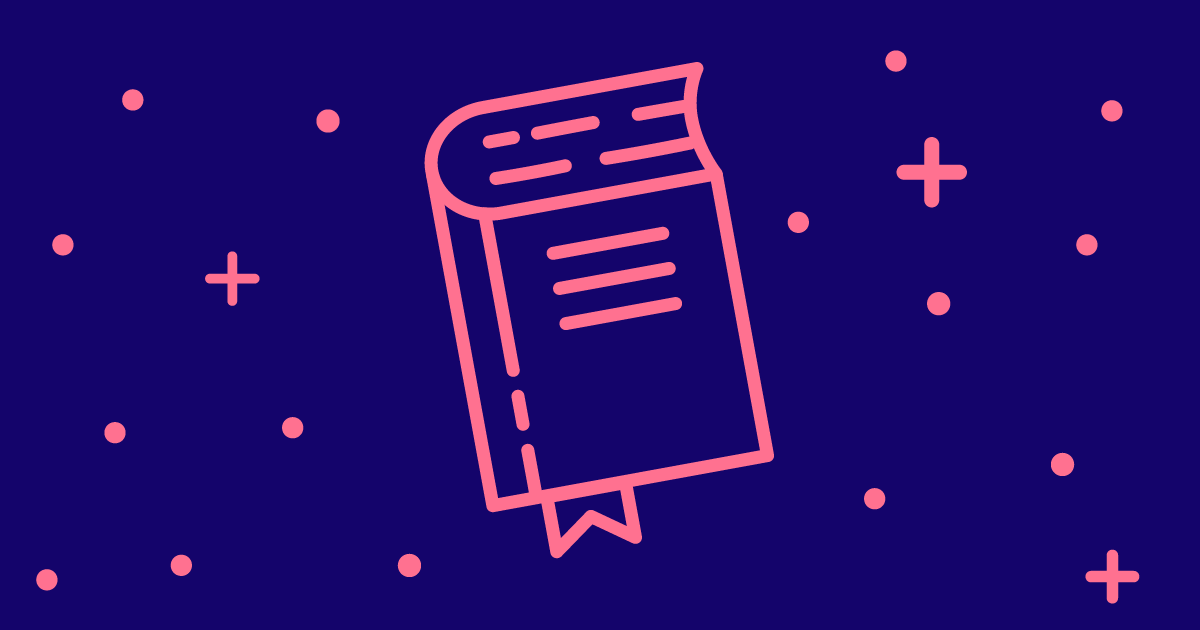 1. Cyberbullying is defined as "willful and repeated harm inflicted through the use of computers, cell phones, and other electronic devices." Common types of cyberbullying include harassment, cyberstalking, catfishing, and trolling.
Discussing exactly what cyberbullying is with your child is a good way to help them understand all of the different ways it can happen. Review the types of cyberbullying together and then take time to come up with your own examples of what each looks like. You and your child will be better able to combat cyberbullying when you're both able to easily recognize the signs.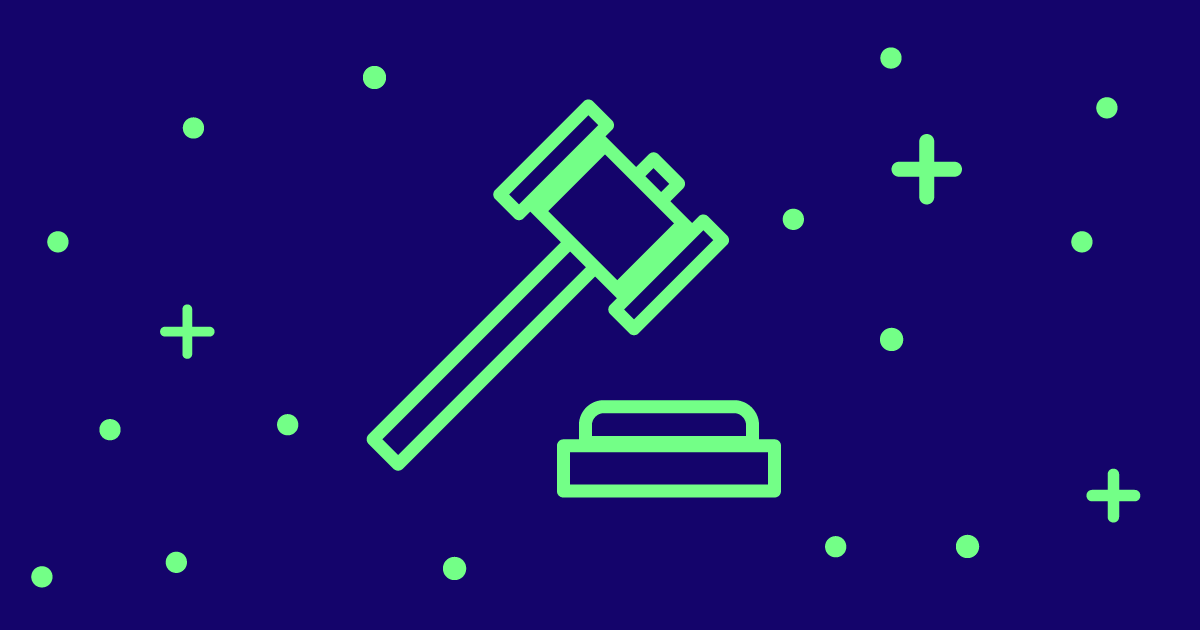 2. While there is no federal law against cyberbullying, every state except Alaska and Wisconsin have specific references to cyberbullying in their anti-bullying laws.
Getting familiar with the cyberbullying laws in your state is an important activity to do with your child. Not only will it help you gain a greater understanding of what is and isn't punishable by law, but it will also help your child grasp the severity of cyberbullying and the kinds of consequences bullies can expect to face.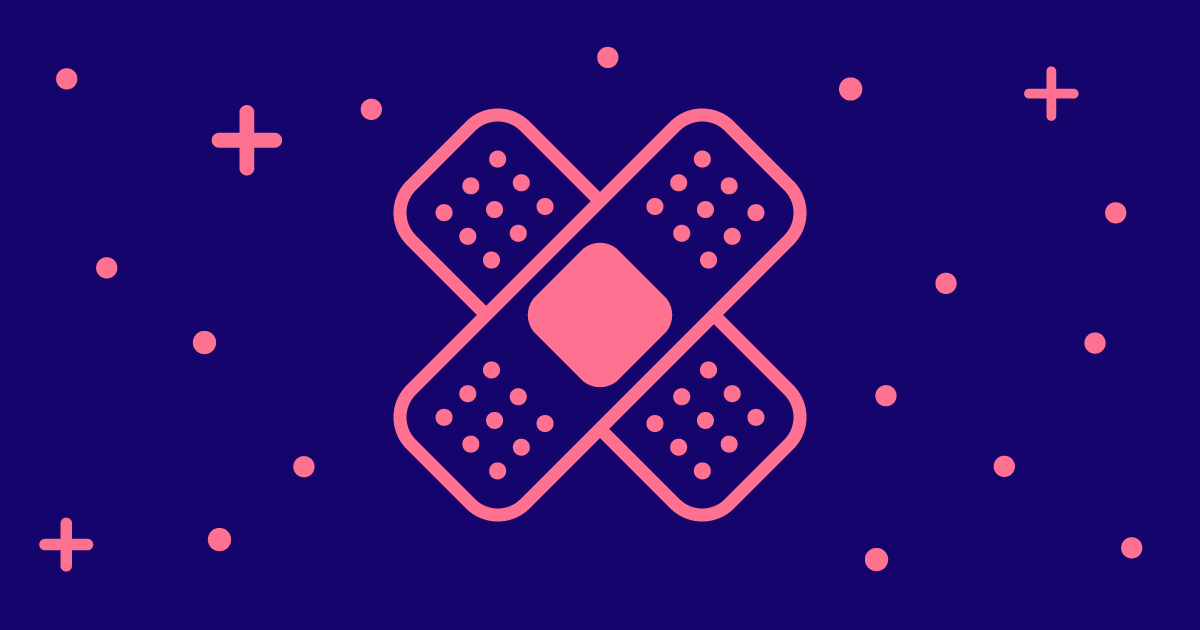 3. Cyberbullying victims are more likely to consider suicide.
Victims of cyberbullying often experience low self-esteem, loneliness, and feelings of worthlessness, and these feelings can lead to more serious issues like depression and suicidal ideation. For LGBTQ+ kids, rates of cyberbullying, anxiety, depression, and suicide are even higher. Talking with your child about suicide can be difficult, but we've put together a guide that can help.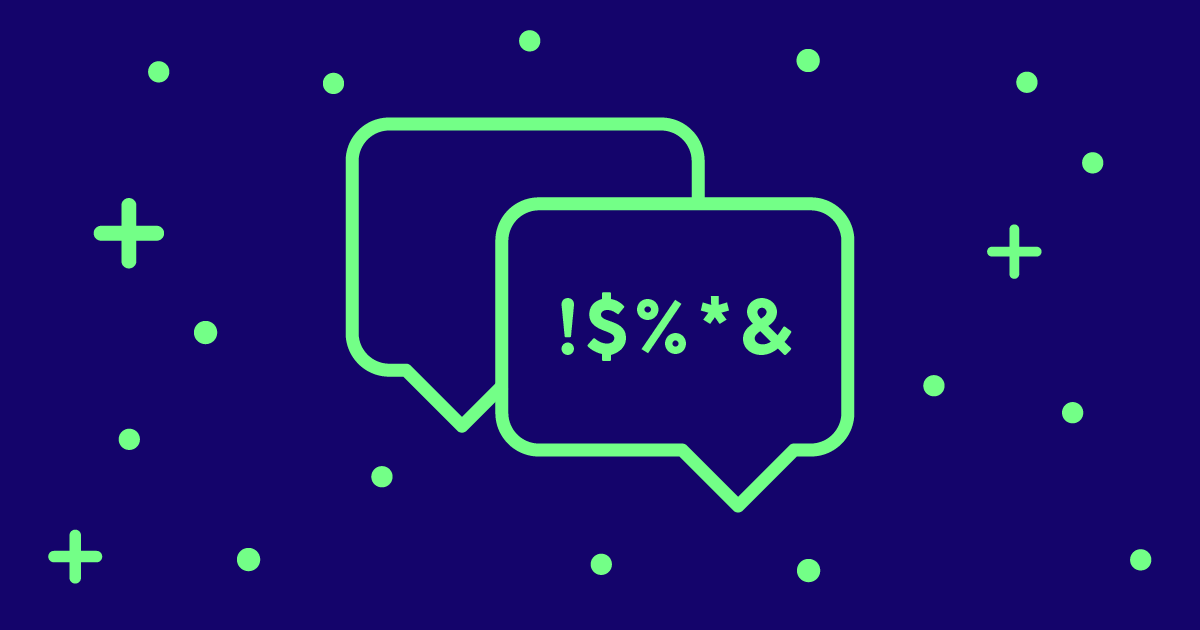 4. More kids have experienced cyberbullying on Instagram than on any other platform at 42%, with Facebook following close behind at 37%. Snapchat ranked third at 31%.
Discovering where cyberbullying most often takes place online will help you and your child take the necessary actions to prevent it from happening. Each week, we send tens of thousands of alerts about severe cyberbullying to parents just like you. Allowing apps like Bark to monitor for signs of cyberbullying will give you more peace of mind, knowing that you'll be alerted if it becomes an issue.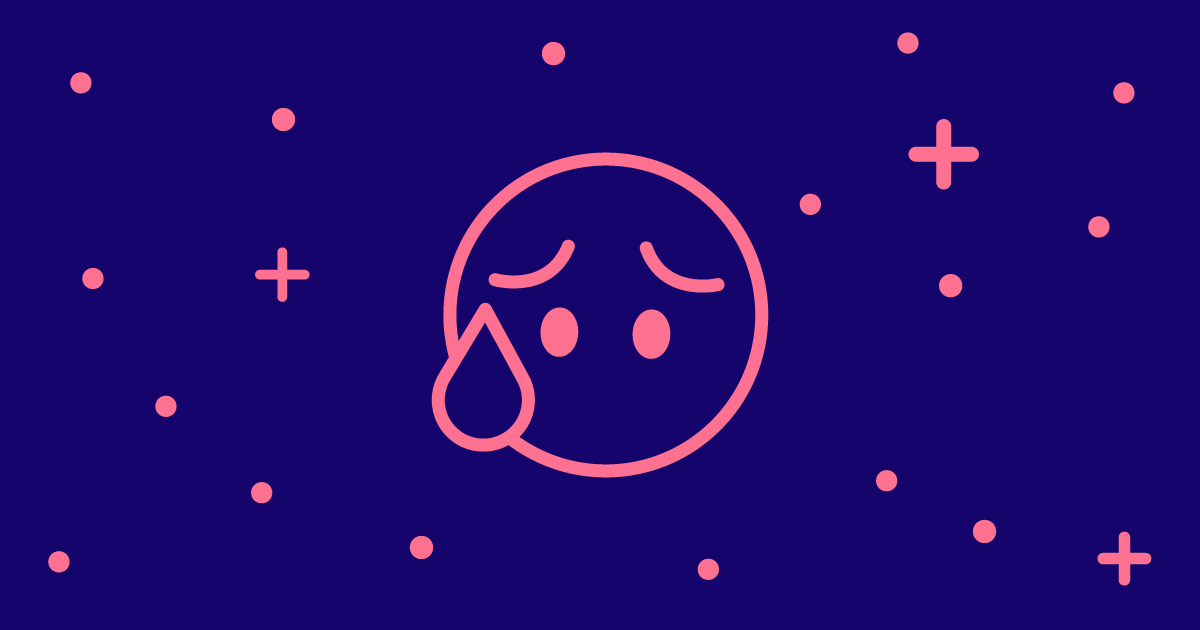 5. Victims suffer in silence for fear that adults will restrict digital access if they speak up.
Knowing this, the most important thing to do is remind your child that they will not be punished if they tell you they're being cyberbullied. Parents who decide to take their child's phone away after they've been cyberbullied send the message that the victim is the one to blame. Consider blocking or reporting the bully instead.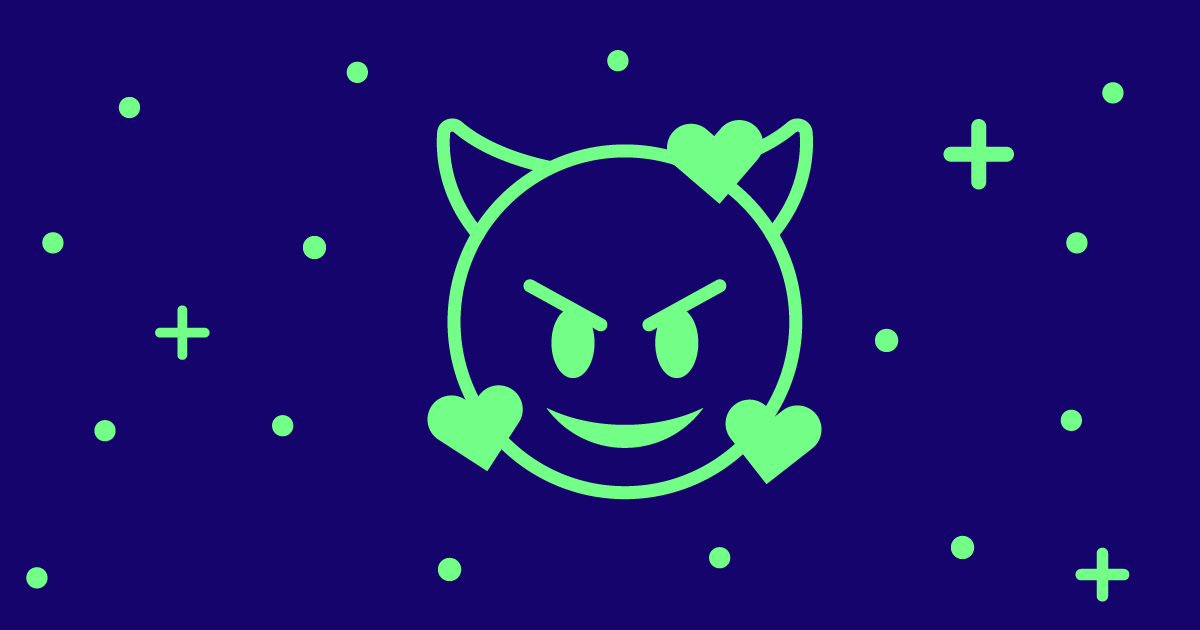 6. Adolescents who engaged in cyberbullying were more likely to be perceived as "popular" by their peers.
This shocking and unfortunate statistic means that your child may be tempted to cyberbully to gain favor with their peers. In addition to letting your child know that being a bully is never OK, we encourage you to reference this guide on what to do when your child bullies.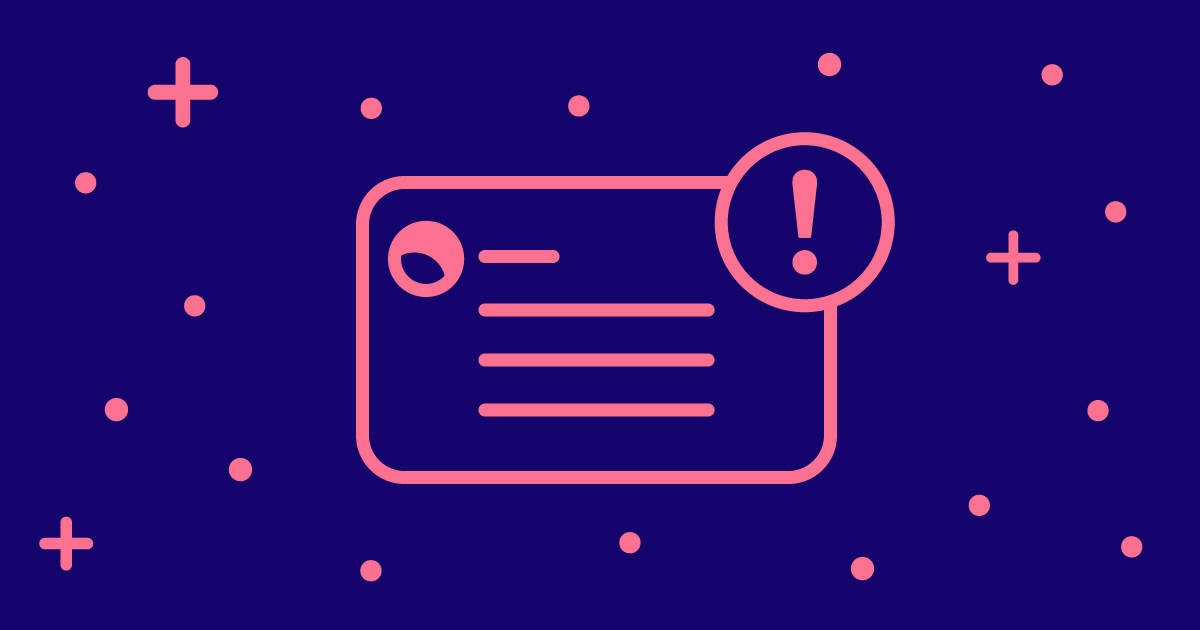 7. Victims of cyberbullying may exhibit warning signs.
Although many tweens and teens are afraid to report cyberbullying, they may exhibit behavior that indicates that they're struggling. This is especially true of kids who are marginalized in one way or another. Kids with autism or food allergies — and kids who are racial/ethnic minorities or members of the LGBT community — are all more likely to be bullied than their peers. Some common signs that your child may be experiencing cyberbullying include:
Discontinued use of their smartphones

Getting emotional while using their smartphone, or afterward

Being secretive or avoiding discussions about their online lives

Avoiding school or social activities

Changes in grades, mood, behavior, sleep, or appetite
If you notice these behaviors, it's best to sit down with your child and calmly ask if they've experienced problems with cyberbullying. Remind them of how important they are and reassure them that you will not intervene without their consent. One Bark parent reached out to tell us that an alert she received helped to spark a difficult but necessary discussion: "I love that I am alerted to suspected cyberbullying, even if my son and his friends are just 'messing around' with each other. Knowing that it's happening has opened up the opportunity for good conversations about friendship."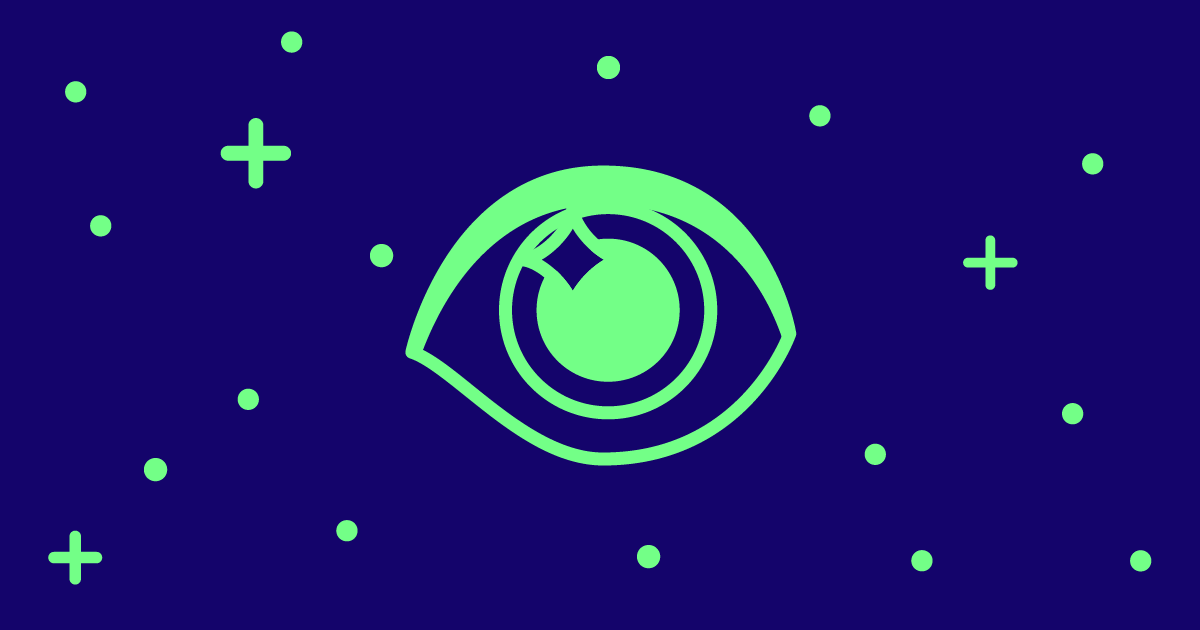 8. More than half of teens have witnessed cyberbullying on social media.
Talking with your child about what it means to be an "upstander" (as opposed to a bystander) is a great way to help stop cyberbullying. Some kids assume that if they report bullying they will be seen as a tattletale, while others are afraid to stand up to a bully for fear they may become the next victim. Talking through the following tactics will help your child approach the situation with confidence:
Question the bully's behavior or redirect the conversation by changing the subject.

Ask other friends to help stop the bully's behavior.

Reach out to the victim personally to let them know you don't agree with the bully's behavior and ask how you can support them.
Learn More About How to Stop Cyberbullying
At Bark, we know cyberbullying can be a frightening — and complicated — issue for children and parents alike. We've also seen firsthand how devastating the effects of cyberbullying can be. Fortunately, our award-winning monitoring service can help take some of the guesswork out of wondering how to stop cyberbullying if your kid is struggling with it. With text and email alerts from Bark, you find out what's going on and help your kid figure out what to do next.
Bark monitors texts, email, chat, YouTube, and 24+ social media platforms for signs of not only cyberbullying, but also threats like suicidal ideation, sexual predators, depression, and more. Sign up today for a free, one-week trial.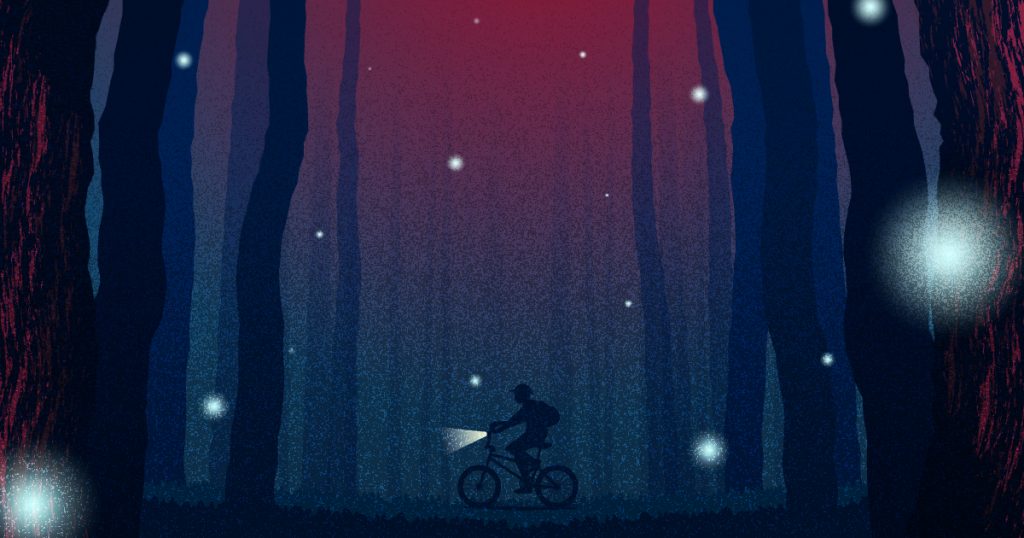 The long-awaited third season of the popular Netflix show Stranger Things recently dropped, breaking viewership records and becoming the must-watch release of the summer. The series, set in a small Indiana town in the 1980s, was inspired by horror and science fiction movies of the era, and it has won audiences over with its likable young stars, throwback soundtrack, and incredible attention to detail as it recreates 80s culture. Older generations appreciate the heady dose of nostalgia and younger generations like the focus on the teen leads (with cool retro clothes).
With this show becoming so popular in a relatively short time, parents may wonder: "is Stranger Things appropriate for kids?" Stranger Things age rating is TV-14. Every family is different, but even younger teens may be scared by some more menacing creatures. Stranger Things age rating is TV-14 because there are also situations of physical violence, profanity, mild sexuality, and more in the show. For older teens, it's a show to watch together. In this post, we dive into how watching Stranger Things can help spur heart-to-heart conversations with your teens about growing up. Watching kids from a different decade navigate the same issues they do today highlights just how universal some things are.
The mall was the place to be — but came with its own set of rules
A large portion of season three takes place at the center of Hawkins' teen social life — the Starcourt Mall. While malls still exist today, they don't occupy the same cultural importance they once did. Shopping, video games, and killing time are all done online now! But in the past, the first trip to the mall without an adult was truly a rite of passage. Kids today may think their parents know their every move because of cell phones, but parents back then had our number, too. If anything, there were even more rules because of the lack of constant contact.
Talk to your kids about how you always had to tell your parents who you would be with (sometimes, they'd even call their parents to confirm). Detail the strict rules about who could pick you up, who could drop you off, and when. Mention the never-ending lectures about Stranger Danger and about not hanging out with "the wrong crowd" at the food court. Parents have always been concerned about their kids' safety — the focal point just changes for each generation. Today they're focused more on digital dangers.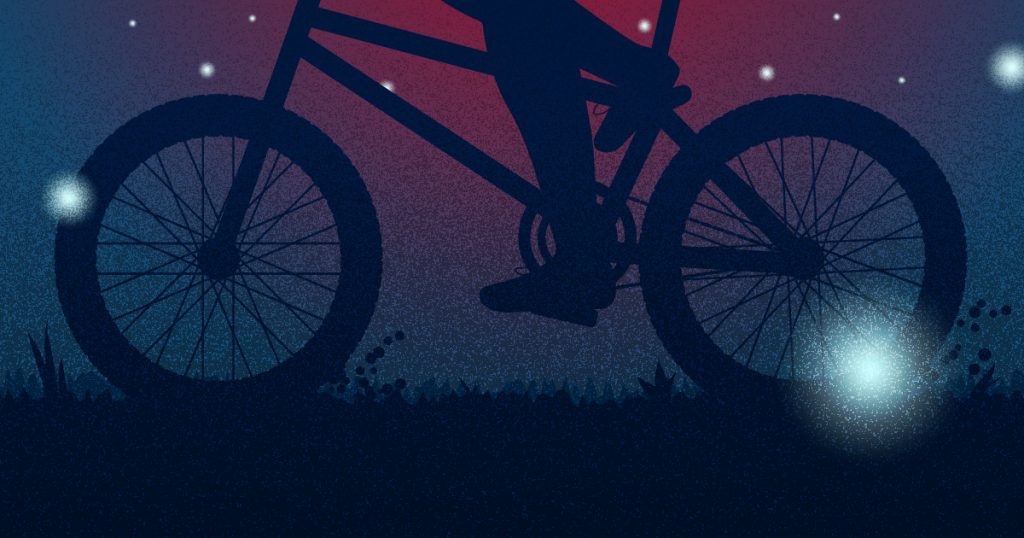 The closest thing to a cell phone in Hawkins was a walkie-talkie
Remember payphones? They were the only way you could call your parents if you were away from home or out in public — not terribly convenient if you were lost and there wasn't one around. The kids of Stranger Things manage to stay in close contact through the use of walkie-talkies, which is fortunate considering how much trouble they get into. But those are limited by proximity and battery power, which makes them unreliable, especially when you're transmitting to the Upside Down.
A fun conversation with your kids can center around how they'd make plans with their friends if they couldn't text or message them. Regale them with stories about how when you'd call your friend's house, there was always a chance their dad would pick up and you'd have to make awkward small talk. On a more serious note, ask them if they think texting and instant communication has any negative impacts on their relationships with their friends. You may be surprised by what you learn.
People could smoke in public back then
One of the factors that impact Stranger Things age rating is how often people smoke cigarettes. Almost more unbelievable than the existence of the Mindflayer monster is the fact that Chief of Police John Hopper is seen smoking cigarettes — a lot. Smoking today is off-limits in most public places, and on-screen depictions in contemporary films are likewise frowned upon. Today's generation has never been asked "Smoking or Non?" when being seated at a restaurant, so they probably don't understand what a big deal it is to see someone smoking so openly in a TV show.
Smoking may not be in vogue like it used to be, but there's something else kids do understand — vaping. Use of e-cigarettes has skyrocketed among America's youth, and it's a rising public health concern. Ask them what they've experienced at school and with friends, and what they think of vaping.
At Bark, we know that parenting the first generation of digital natives is challenging and vastly different from our own experiences as children — whether we grew up in the 80s or 90s. Fortunately, you're not alone on this journey. Bark's award-winning service helps keep kids safe online and in real life by monitoring texts, email, chat, YouTube, and 24+ social media platforms for signs of cyberbullying, adult content, suicidal ideation, and more. If you're looking for answers to questions like "is Stranger Things appropriate for kids?" and more information, sign up today for a free, one-week trial of Bark.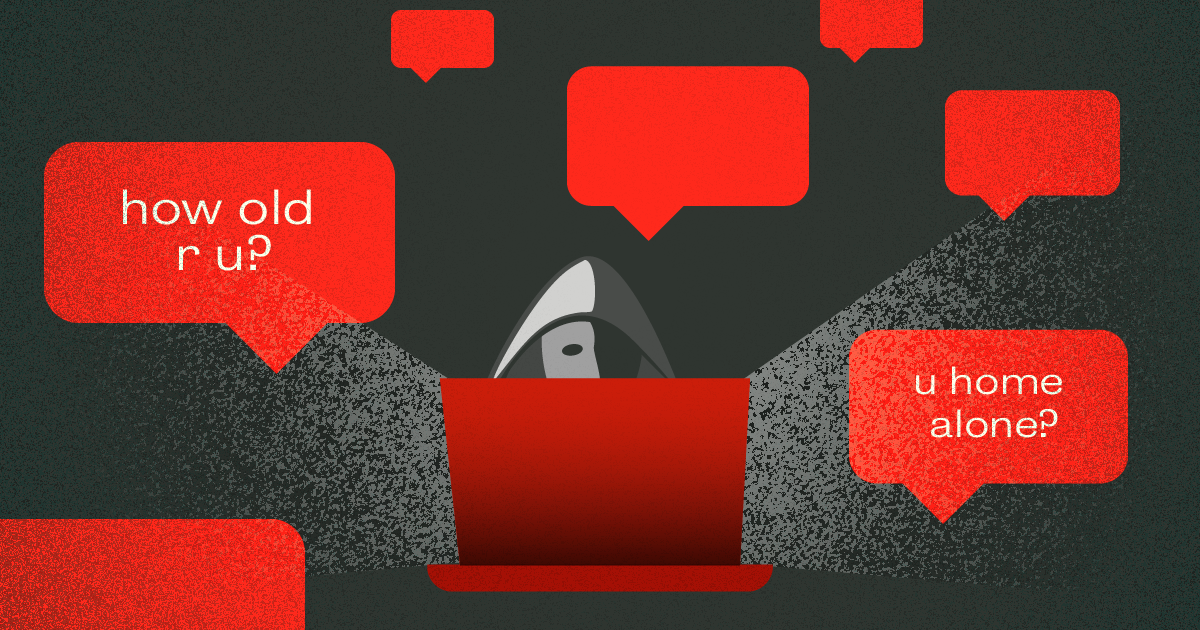 **Note: This blog post was updated on Mar. 25, 2022.**
For all the positive connections it can make, the internet has also become a place where online child predators lurk. It's a global tool, which means that people can contact kids for harassment, grooming, and worse — no matter where in the world they are. In fact, the overwhelming majority (98%) of reported offenders were seemingly unknown to their victims in real life.
The idea that someone might use social media or other platforms to try to harm your child is hard to stomach, but it's an unfortunate reality of life in the modern world. It's extremely important for families to understand the risks associated with being active online, as well as what they can do if their kids find themselves in a potentially dangerous situation.
Much of the information in this post comes from an in-depth report compiled by the National Center for Missing and Exploited Children (NCMEC), which can be downloaded from their website. We've also provided resources for learning more information about online predators and what you can do as a parent to help protect your child both online and in real life.
What does online child predator behavior look like?
Most often, predators have one or more of the following goals:
To obtain explicit photos of children (or to share photos of their own)

To meet in person and engage in sexual activity

To engage in sexual conversation and/or online role-play

To receive some sort of financial benefit
In order to achieve these goals, they will not only lie to children about their age, but they will also register as younger people when signing up for an online account. Grooming then takes place in several stages.
1. The predator earns the child's trust through compliments, shared interests, and liking or commenting on their posts. At Bark, we've seen this process take anywhere from hours to months.
2. After developing a positive rapport with the child, the predator aims to determine how involved the caregivers are — if there's little or no online supervision, they will be emboldened to escalate their predatory behavior.
3. The abuser attempts to normalize the sexual behavior he or she is seeking. For example, they might send the child unsolicited explicit images of himself/herself — or even of other children.
4. The predator attempts to achieve their goal by asking for explicit photos, meeting in person, engaging in role-play, or blackmailing the victim for financial gain.
Where does predatory behavior take place online?
To avoid detection, abusers will engage with their victims on anonymous messaging apps, through text messaging, or on livestreaming sites/apps. Sexual predators have been known to engage with victims on the following platforms:
Typically, the communication remains on a single platform and does not spread across multiple outlets. However, if the initial encounter begins on a platform that does not support the predator's goals, they may try to communicate with the child on additional platforms.
How do I talk to my child about predators?
If your child is old enough to access the internet or have a smartphone, they are old enough to discuss digital citizenship. Part of this discussion should be centered around online safety and the consequences of risky behavior. Here are some additional conversation starters:
Remind your child of the importance of not sharing personally identifiable information or talking to people they don't know in real life.

Show your child a news story about predators who met kids through the social media and/or gaming platforms your child uses.

Discuss the

stages of grooming

so they can identify the behavior in the future if needed.

Talk

openly and honestly

about what would happen should they become a victim of grooming and remind them that they should always come to you if they find themselves in a dangerous situation.
How do I protect my child from predators?
In addition to discussing internet safety in detail with your child, you should add a second line of defense to your arsenal. Bark can monitor and detect signs of online grooming on the major platforms where predators target their victims. Bark reports potential grooming cases to NCMEC and the FBI, and in 2018 alone, our technology detected 99 instances of sexual predators communicating with children online.
One parent wrote to us about how Bark's account monitoring alerted her to a potential predator. Her daughter had previously been groomed on the app Kik, and it was happening again — this time on Snapchat. "She set up her profile, and within 30 minutes she was solicited for naked photos of herself. This time, however, when asked to send naked photos, she declined and deleted the app. If it wasn't for Bark, I would never have known [she] had been solicited once again. I am so incredibly thankful that communication was opened up and we were able to talk about the dangers of Snapchat. I got to sleep a bit easier last night."
What should I do if my child encounters an online predator?
Should your child become a victim of grooming, you must be very careful not to confront them — this will likely cause them to shut down and leave out important information about the situation. While your emotions may range from anger to sadness, try to remain calm when speaking with your child as they navigate the traumatic experience. Whether they inform you of the situation directly or you discover it yourself, you should:
Save or take screenshots of messages (do not delete them)

Report the offender to local authorities and/or NCMEC's

CyberTipline
Follow law enforcement's directions regarding whether and when to block the offender
It's common for parents to feel guilty or blame themselves in the aftermath. But understand that you're not at fault and you're not alone. There are a few resources available to help both you and your child:
Call the National Sexual Assault Hotline at 800-656-HOPE (4673) or chat online at

https://hotline.rainn.org/online

.

Call the National Child Abuse Hotline at 800-4-A-CHILD (2-24453), which is available every day and around the clock.
Help Protect Your Child Against Online Predators
Every child who is active online is at risk of being contacted by a potential predator. While that doesn't mean social media should be banned altogether, it does mean that families should have thoughtful and ongoing discussions about how to use online platforms responsibly. When kids are informed about the risks inherent to life online, they are much less likely to be exploited.
It's also important to remember that even the savviest kids can fall prey to predators. Melissa Marrow, a supervisory special agent on the FBI's Child Exploitation Squad, puts it this way: "Regardless of if your child makes A's or not, that child has the potential to become victimized through online technologies. I think it is very important for parents of all socioeconomic status[es] and with all different roles in society to take this problem very seriously."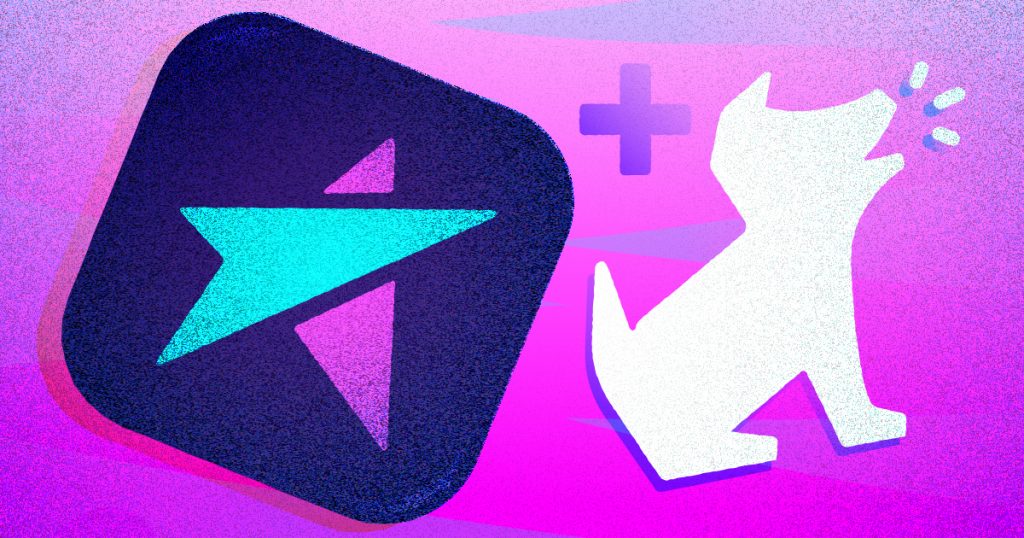 Bark is excited to announce our official partnership with LiveMe to help create a safe livestreaming environment for its broadcasters and users. What is the LiveMe App? Well, LiveMe is a popular live broadcasting app that currently has more than 100 million users and counting. While the company restricts anyone below the age of 18 from creating an account, kids don't necessarily follow or pay attention to age-gating. Fortunately, the LiveMe app recognizes this and has become one of the first social media platforms to take a proactive stance to help protect children who may be using their app.
Bark Is Offering 90-Day Free Trials for LiveMe Families
In an effort to help strengthen LiveMe's existing dedication to child safety, Bark is offering LiveMe parents and guardians a 90-day free trial so they can monitor their children's online activities and receive alerts when potential risks are detected.
And for existing Bark users, our service will monitor your child's chats and direct messages (DMs) on the LiveMe app, alerting you to signs of cyberbullying, thoughts of suicide and depression, sexual content, online predators, and more.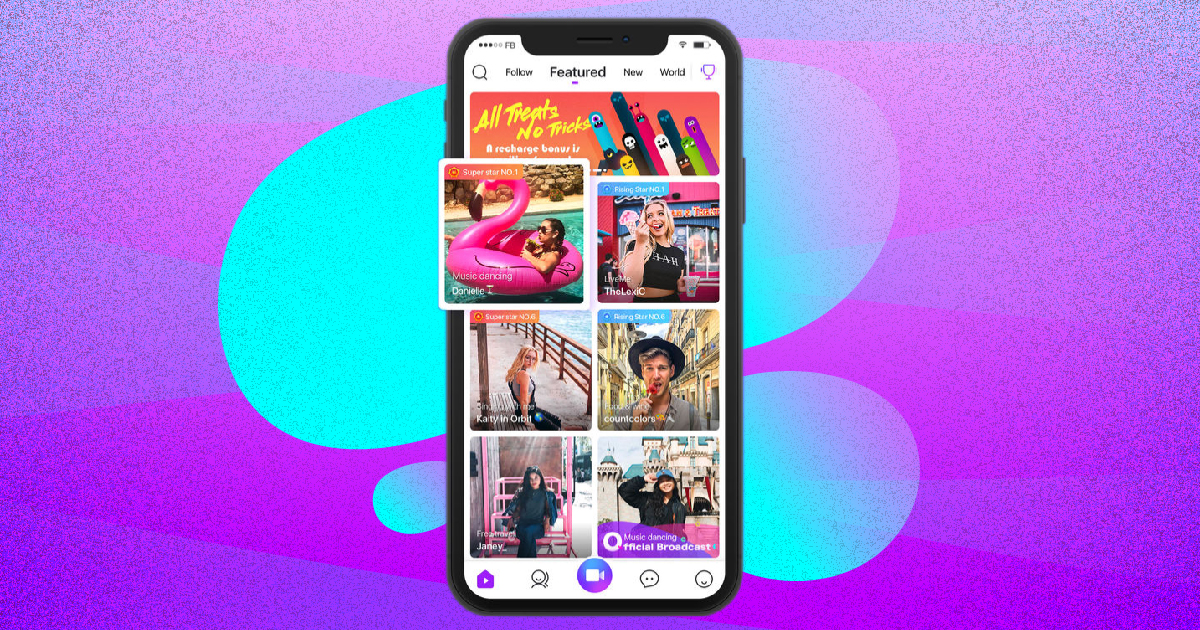 How LiveMe and Bark's Partnership Helps Protect Kids
As of today, the LiveMe app is opening its API to Bark's powerful, AI-powered technology to help LiveMe families monitor and identify issues facing children and teens online. This collaboration will help the LiveMe team create more robust safety measures to help prevent online abuse, grooming, and child exploitation.
LiveMe's collaboration with Bark is one of several new safety initiatives in store for the platform. In the coming months, LiveMe will continue to introduce new technologies and programs to deliver safer and more positive livestreaming experiences for broadcasters and users alike.
"By taking a proactive approach to safety on our own platform, we hope to encourage other players in the space to follow suit and implement similar safety measures," said Yuki He, CEO of LiveMe.
To help ensure safe online experiences both on and off its platform, LiveMe continues to share insights, pertinent information, and best practices with local and federal law enforcement, international government agencies such as the U.K. Home Office, NGOs, and other social media platforms.
Monitoring With Bark
Our award-winning service monitors text messages, emails, YouTube, and more than two dozen social media platforms for signs of potential issues like cyberbullying, online predators, adult content, depression, acts of violence, suicidal ideation, and more. Parents receive notifications when Bark detects something worrisome, and these alerts can spur just the sort of important dialogues your family needs. Sign up today for a of Bark.
Instagram has had a long-standing cyberbullying problem, but the social media giant is finally taking serious steps to help address it. Yesterday on her Instagram account, Sheryl Sandberg (COO of parent company Facebook) announced the unveiling of two new features that aim to combat cyberbullying.
This is an important move for the company, as Instagram is the most popular platform for Generation Z — 85% of kids use the photo-sharing app. In late 2018, it surpassed Snapchat as the most-used social media platform among teens, and because of its popularity, cyberbullying has grown along with it. More than half of users have reported being cyberbullied on Instagram. In this post, we'll explain Instagram's two new features and how they're going to (hopefully) help curb cyberbullying on the app.
The Restrict Feature — A New Way to Deal With Bullies
Instagram has acknowledged that many users are hesitant to block, unfollow, or report bullies because it could make their situation worse. With the new "Restrict" feature, you can protect your account from bullying without notifying the person targeting you.
When you restrict someone, only you and they can see their comments on your posts — unless you approve their comments. Bullies will be content that they're sending their toxic messaging to you, unaware that no one else will be able to see it but you. This way, other people won't be tempted to jump in and add even more hurtful comments.
Unfortunately, the bully's comments will still be visible to the user (in this case, imagine a 12-year-old girl fielding unkind comments on Instagram), even if it's not visible to anyone else. Although she has restricted the bully, she still has to deal with seeing the hurtful messages, and this can be devastating. Also, the bully's friends may inform them that their messages and comments are not showing up on her posts, alerting them to the fact they're being restricted.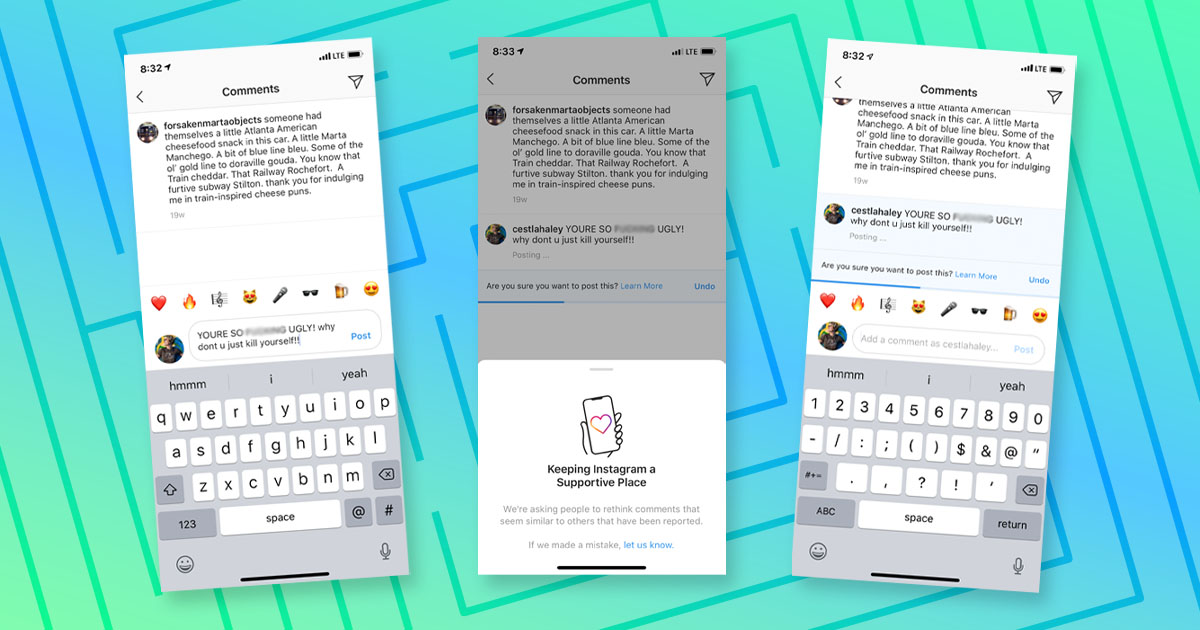 The Comment Warning Feature — Calling Bullies Out Before They Post
Hurtful comments are rampant on Instagram, and they're easy to fire off without thinking. The "Comment Warning" feature lets people know when their comment might be considered offensive before they post it. In their announcement, Instagram stated, "Tests show that this encourages some people to undo their comment and share something less hurtful instead."
For this new feature to work, users have to update their app. When someone composes a hurtful message and tries to post it, a notice appears that gives them the option to "Undo" their comment. If they tap "Learn more," a message pops up asking them to help keep Instagram a supportive place.
At the Bark offices, we tested this new feature ourselves. And sure enough, when we attempted to post something hurtful, Instagram caught it and asked us if we were sure we wanted to post the comment.
Monitoring Instagram
Kids spend more time on Instagram than any other social media platform, and even with these new features, cyberbullying can still occur. Bark monitors for signs of cyberbullying on Instagram — as well as other potentially dangerous issues like sexual predators, depression, self-harm, and more. Our award-winning service also monitors text messages, chat, email, and 24+ other social media platforms. Sign up today for a free, one-week trial.
Summer is in its stride, and at this point, parents might be on the lookout for fun and safe ideas for how to spend time together as a family. There are plenty of amazing ways for your kids to use technology — all of which are worth celebrating — but sometimes it's best to let them experience more of the offline world. Here are some of the top summer activities for kids that don't require a screen to enjoy.
Top Summer Activities for Kids to Help Limit Screen Time
1. Plant a Garden
Gardening is an activity that can provide more benefits than just a healthy snack or a beautiful backyard landscape. In fact, starting a garden is a perfect opportunity to teach responsibility, creativity, and budgeting. It's also a great way for the entire family to come together by deciding between a raised or in-ground garden, what types of seeds to plant, and more. The best part is that your children will be able to watch their hard work grow right in front of their eyes.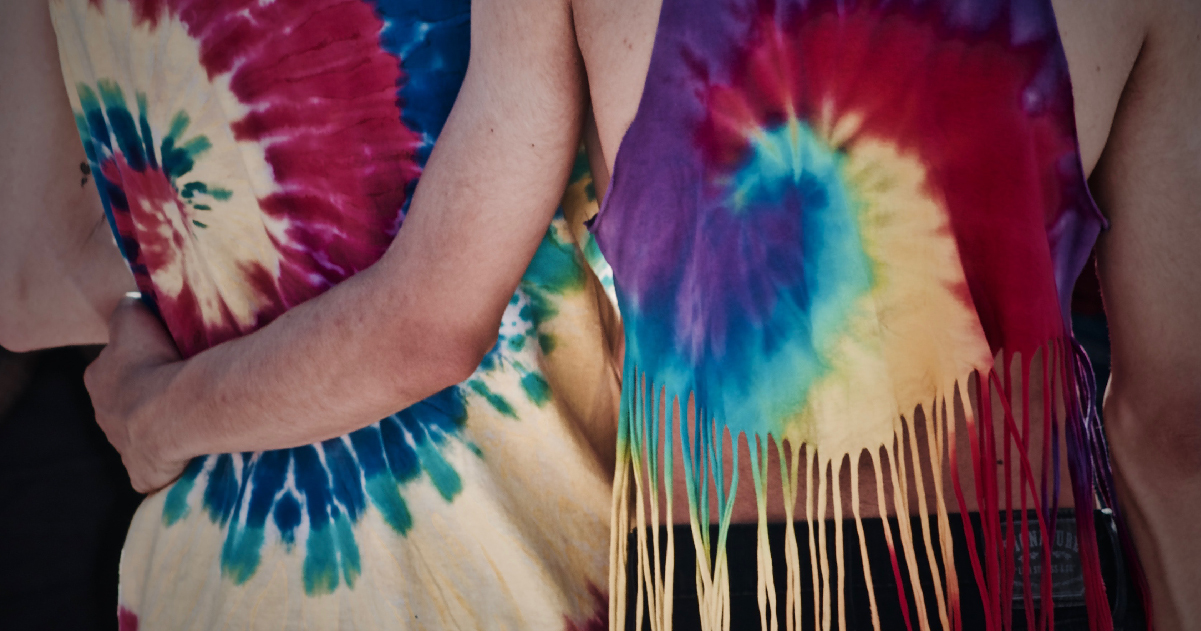 2. Have a Tie-Dye Party
Grab your old T-shirts, socks, and pillowcases! Having a tie-dye party is a fun DIY project for tweens and teens that's virtually impossible to do wrong. All you'll need are a few gallon-sized zip-up plastic bags, squirt bottles, rubber bands, water, rubber gloves, and paper towels. After gathering the supplies, choose which pattern you'd like to create (classic swirl, crumpled, striped, or circles) and get started!
3. Set Up a Miniature Golf Course
Setting up mini golf in your own backyard or in a park close to home has the potential to be even more fun than playing on a real course. Start by looking around the garage and tool shed for items like bricks, buckets, PVC pipes, and wood boards to serve as walls, ramps, and obstacles. Once you've collected these items, sketch out your course and get to work!
4. Host a Neighborhood Car Wash
If your kids are too old for a lemonade stand but they still want to make a little cash this summer, hosting a car wash is a great option. Put flyers in the neighbors' mailbox or make posters to hang on stop signs to announce when and where the car wash will take place and how much it will cost.
5. Have a Cooking Contest
Name your family's Top Chef by recreating the popular cooking show in your own kitchen. Decide what food, ingredients, and cookware each "contestant" can use, how much time they have to make the dish, and what criteria the meal will be judged on. If you'd like to make it more competitive, determine what prize the winner will receive.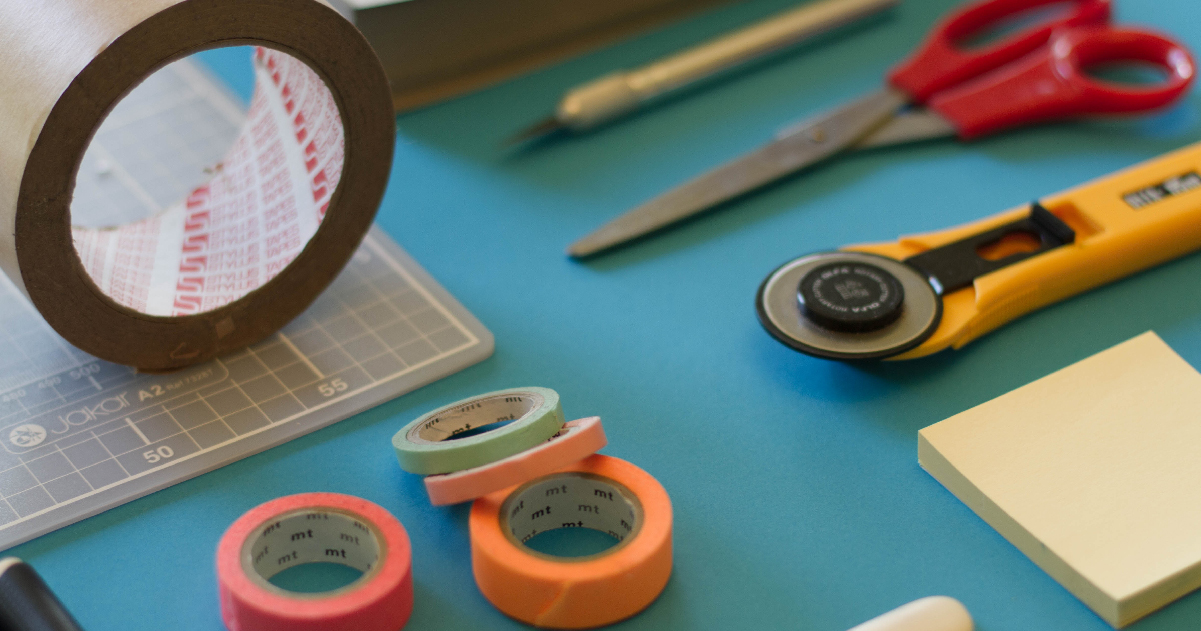 6. Make a Time Capsule
What would you tell your future self if you had the chance? Making a time capsule is a neat way to capture and preserve the current time period so that you can revisit it in the future. Depending on where you plan to hide or bury your time capsule, you can use an old shoebox, metal coffee can, or paint bucket. There are no strict rules for what you should put in your time capsule, but some ideas include a local daily newspaper, photos, letters, a popular toy, and predictions for the future. Finally, whether it's a certain year or milestone, decide as a family when you will reopen the time capsule.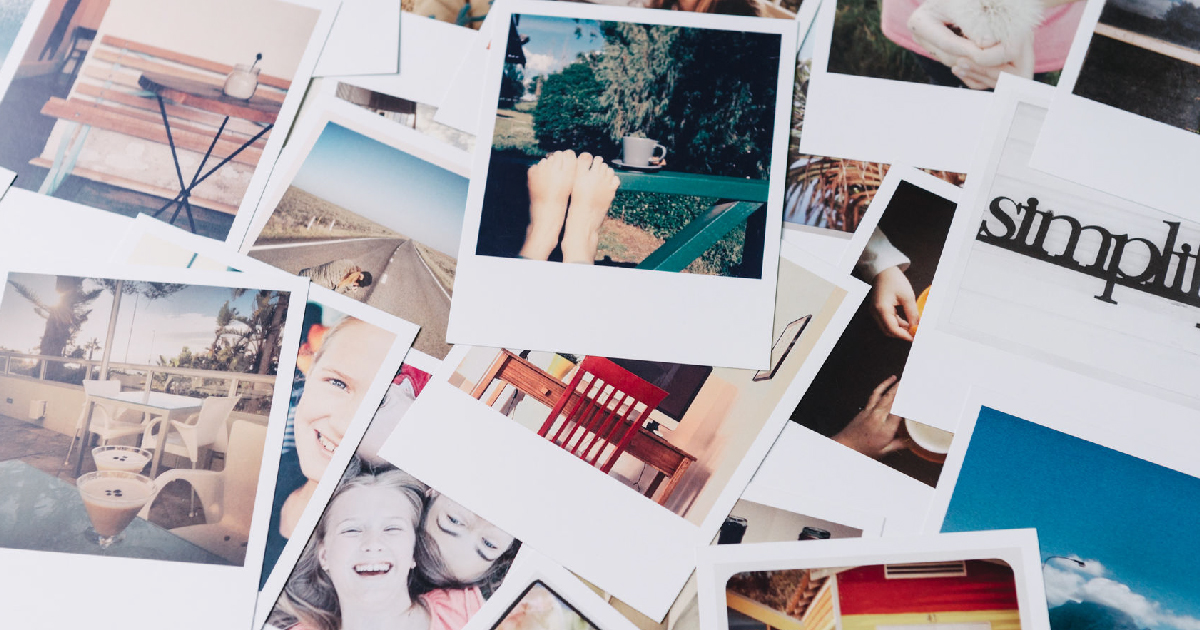 7. Go on a Photo Scavenger Hunt
Challenge your kids to take more than just selfies this summer! This is a great activity if you have an old Polaroid camera around, but it's equally fun with a smartphone. Depending on the age of your child, you can make the scavenger hunt as hard or easy as you'd like. For example, containing the hunt for "things that are green" to the inside of the house or the backyard would be great for younger children, and expanding the challenge to the whole neighborhood to take photos of "things that rhyme" would be great for older kids.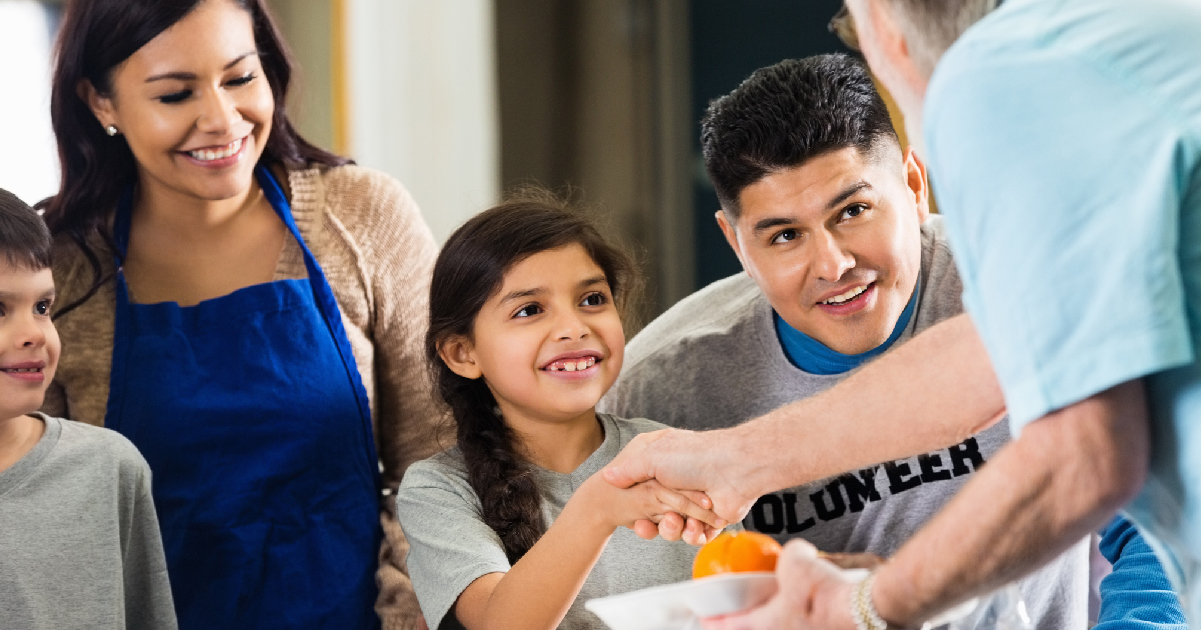 8. Volunteer in Your Community
There are several ways to get plugged in with your local community this summer. Whether you're passionate about animals, the environment, or feeding the hungry, volunteering your time is a great way to bond as a family while giving back. Visit VolunteerMatch or Create the Good to find opportunities available in your area.
9. Have a Water Balloon Fight
No pool? No problem! All you need is a hose to cool off this summer with a water balloon fight. Invite your neighbors to join and make the fight more interesting by adding water guns, sponges, and skin-safe paint to the mix. To ensure everyone has a great time, set boundaries, and review safety rules before you get started.
10. Donate Clothes and Toys
Who said cleaning was only reserved for spring? This summer, find some time to go through your closets, dressers, and storage to see if you have any clothes or toys lying around that you don't use anymore. Bag up these old items and drop them off at Goodwill or a local homeless shelter for those in need.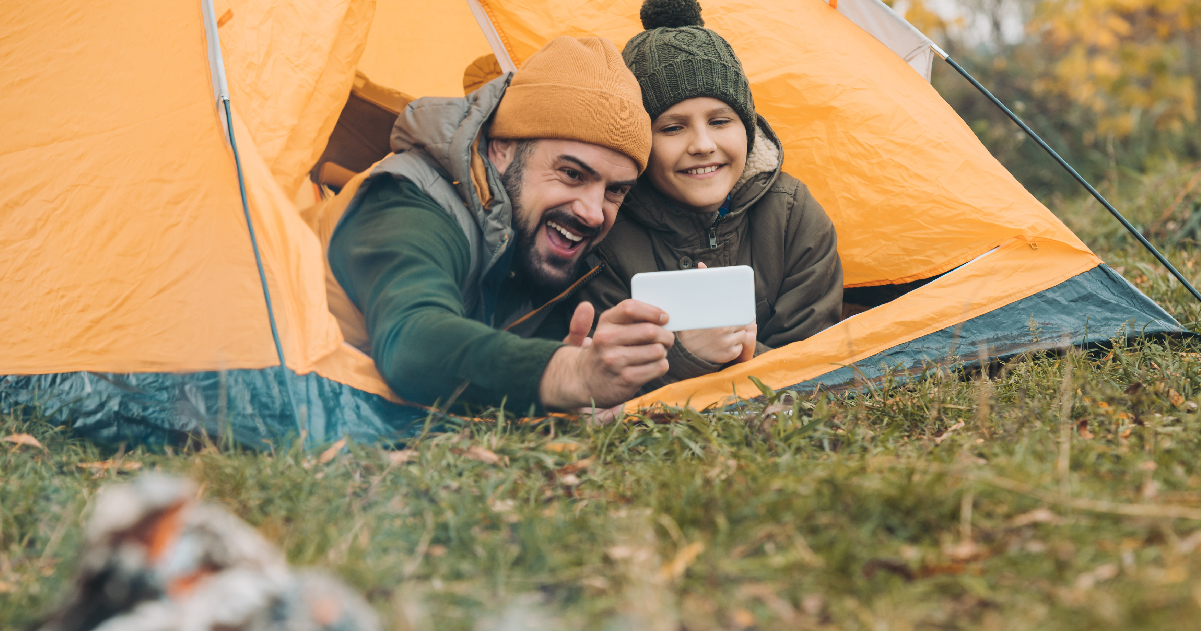 11. Go Camping in the Backyard
Creating a campsite in your own backyard is the perfect way to combine several bonding activities at once — like setting up a tent, roasting marshmallows, and stargazing. The best part is that you can enjoy all of the benefits of camping without having to spend time and money on travel. Plus, you still have access to the comfort and safety of your home, including indoor plumbing, a fully stocked fridge, and no dangerous wildlife.
12. Make a Bird Feeder
This activity incorporates creativity, education, and a little elbow grease. To get started, you can purchase an undecorated birdhouse and some paint from a local craft store. Then explore the many options you have for birdseed and decide which makes the most sense for where you're located. Finally, work together to hang the birdhouse and enjoy watching your new visitors!
13. Learn a New Dance
If you've ever wanted to master flossing, now's your chance! Dancing is a universal activity that has taken many forms over the years. Every generation boasts a popular dance move or routine, and taking turns teaching your kids dances you grew up doing and asking them to do the same is a fun way to explore the evolution of dance through the years. Use this popular YouTube video to get started!
14. Play a Game of Cards
A deck of playing cards is one of the most cost-effective forms of entertainment. Card games require strategy, critical thinking, patience, and concentration. Playing cards can be done alone, in pairs, or in groups with people of all ages. Here's a list of games for inspiration to get you started!
15. Write and Mail a Letter
Writing, addressing, and mailing a letter or postcard is an important skill that all tweens and teens should learn. Encourage your child to send a letter to a relative, friend, soldier, or senior citizen this summer. Even though snail mail is not as popular as it once was, receiving a handwritten note is always extremely meaningful.
Helping to Keep Kids Safe
All of these top summer activities for kids are amazing offline ways for families to spend time together before the school year begins. Of course, it's not realistic to assume that kids will spend their summers entirely screen-free — and that's OK! There are countless ways that technology can be a force for good in a child's life, whether it's teaching them life skills or helping them continue their education. But technology comes with risks, and parents need support to help keep their kids safe both online and in real life.
Bark monitors for digital dangers and sends alerts for potential issues like cyberbullying, sexting, depression, threats of violence, and more. Our service is an essential tool for parenting in a digital age, and in combination with other safeguards like parental controls and screen time limits, parents can rest assured knowing that their kids are better protected no matter how they spend their time online. for a free, one-week trial!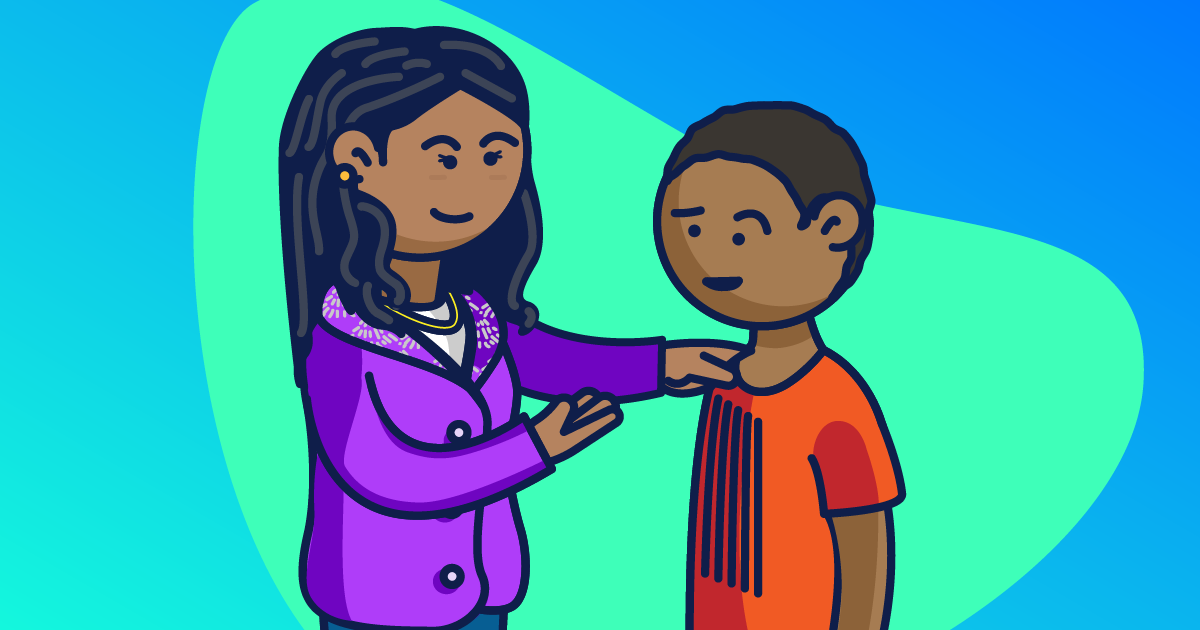 At Bark, we believe in open, honest communication between kids and parents when it comes to the positive and negative effects of technology on children. And similar to the birds-and-the-bees talk, with the tech talk, there's more to teach your kids than can be explained in a quick 15-minute chat. Instead, ongoing check-ins will reinforce healthy habits that will help them stay safe online and in real life. Having conversations about difficult subjects, while hard to start sometimes, are incredibly important to a child's development.
The more you have these types of talks, the more comfortable your kids will feel coming to you with any questions or concerns they have about things they run into online. This post will give you ideas and prompts for age-appropriate tech talks you can have with your kids as they grow up.
Positive and Negative Effects of Technology on Children: A Simple Guide by Age Group
Younger Kids (5 to 9): Navigating Screen Time
When your kids are in this age range, they most likely interact with your phone or a family tablet while you're supervising, playing games, and watching videos. Curating the content they watch is fairly easy, especially with apps like YouTube Kids. Of course, the only way to be completely sure what they're watching is 100% safe is to vet it yourself. But as many families have learned, inappropriate sexual content or frightening/violent things can pop up unexpectedly, even against the most vigilant parent's best intentions. Tech talk topics to begin having at this age include:
Ask them about their favorite show/game and why they like it.

Explain that some videos/games are for older kids/adults, and that's why the family uses

parental controls

.

Tell them that not everything that happens on-screen is real life.

Ask them to tell you when they see something weird or scary online — every single time.

Discuss the importance of playing without screens.
Tweens (10 to 12): Learning the Tech Ropes
The average age that an American child gets their first phone is now 10.3 years old. It's become a new rite of passage for kids — up there with learning to ride a bike — with many kids receiving their first devices after fifth-grade graduation. With a kid's first phone comes an entirely new world to navigate and a new set of rules to understand. In addition to threats like cyberbullying and online predators, kids also have to learn how to conduct themselves online and learn how to create and maintain online relationships with family and friends.
Because of this, the 10-12 age range is a great time to get in on the ground floor with kids when it comes to smartphones and expectations. The lessons they learn now will serve them well for years to come. Tech talk topics with them during this time should center around concepts such as:
Explain that not everyone is who they say they are online.
Talk about what cyberbullying is and why it's hurtful.

Tell them to let you know if someone they don't know messages them.

Let them know there's no need to ever share personal information online, such as addresses or the name of your school.

Remind them that screen time is fun, but balancing it with physical activity is important.
Teens (13 to 18): Creating Safe Tech Habits
As kids near adulthood, there's a delicate tightrope to be walked between giving them the independence they crave and making sure they're safe. Because they're more mature, teens spend more time on their own than tweens and younger kids. Phones also play an important part in their social lives as they communicate digitally to make plans and engage in social media. Because of this, there's a lot to talk about with teens. The tech talks you have during this period will be many, and they'll concern more serious subject matters. Important tech talks need to revolve around the following themes during the teen years:
As you can see, there are both positive and negative effects of technology on children. Bark's award-winning service monitors text messages, emails, YouTube, and over two dozen social media platforms for signs of potential issues like cyberbullying, online predators, adult content, depression, acts of violence, and suicidal ideation. Parents receive notifications when Bark detects something worrisome, and these alerts can spur just the sort of important dialogues your family needs. Sign up today for a to get started.