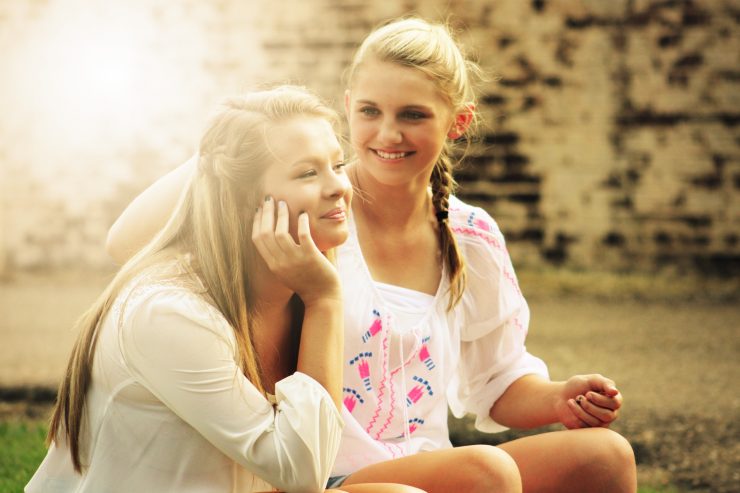 Bullying is a serious problem in many cities, towns, neighborhoods, and schools, and it affects children of all ages. In today's internet-connected world, children have more opportunities than ever before to hurt and be hurt by their peers. Fortunately, teaching children to be empathetic toward others can help prevent bullying before it even begins. Empathy is the ability to be aware of and understand another person's feelings and thoughts without having had the same experience.
Bullying is the Result of Perceived Social Norms
Entire communities participate an anti-bullying rallies. They gather together at events to discuss bullying and the impact it can have on the lives of the victims. While all of these things are incredibly important, they're reactive to the issues. At the root of bullying is the perceived social "norms" that cause the emergence of these behaviors in the first place. By shifting how you view another, with an eye toward empathy, behavior can be changed. One thing you can do is to show empathy, kindness and compassion so that your child learns from your actions.
A Survey on Empathy in Schools
In 2014, the Huffington Post conducted a survey in 35 middle schools and high schools across the country. They asked more than 10,000 children whether they felt they were empathetic toward others. They also asked about any bullying the children experienced. In the schools where students said they were more empathetic, students also reported a much lower incidence of bullying. These students were also more likely than others to intervene if they witnessed bullying occurring.
What Does This Mean?
By creating communities that are caring, inclusive, and understanding, we lay the foundation for a culture that benefits our children. When empathy is used, how we behave towards others who we perceive as outside social 'norms' can become a force for positive change. Empathy is a great skill that allows us to embrace our differences, helps us build positive relationships, and opens the door for a global perspective.
How to Promote Empathy in Children (and Others, Too)
Building a more empathetic community may seem like a challenge, but when you stop to think about anti-bullying campaigns and how entire communities tend to rally behind them, it no longer seems like such a daunting task. Instead of teaching children that bullying is bad or threatening to punish them for being mean to their peers, it is better to use these anti-bullying rallies to give them the tools and skills they need to truly stop and think about others – especially others who they perceive as different from themselves.
Empathy is one of the best traits any individual can have, plus empathy helps prevent bullying. Being sensitive to the needs and emotions of others makes it easier to bring joy to their lives rather than emotional pain and distress. The best way to teach a child to be empathetic involves being empathetic yourself and encouraging others who are a part of your child's life to do the same.