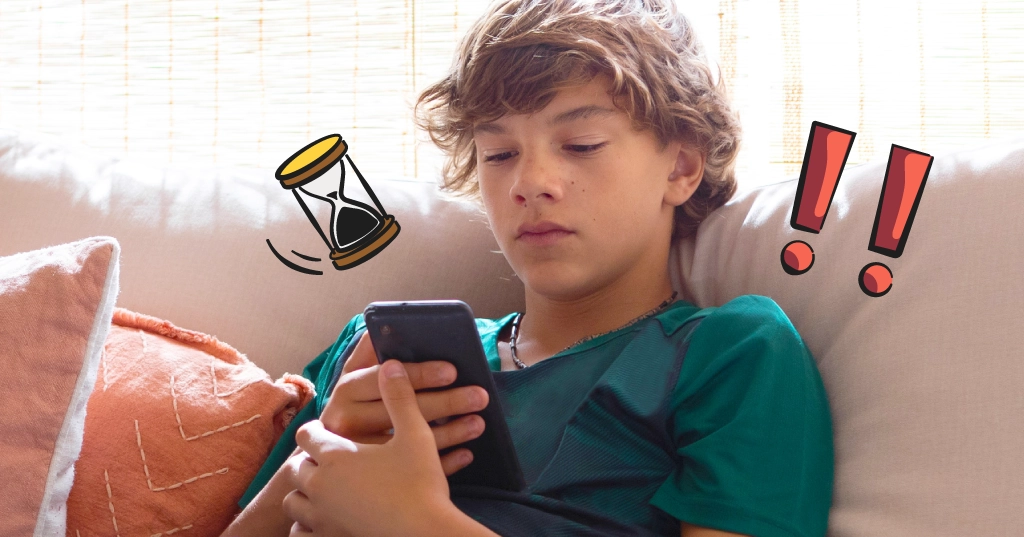 By now, we all know about the studied effects of too much screen time — for both kids and adults! — and how it contributes to anxiety, depression, poor sleep, and so much more. But there are also less apparent side effects that are a little harder to quantify.
This darker side of screen time disrupts social connections, makes it harder to interact with friends and family, and causes shifts in emotions and behavior that aren't always easy to spot. Here's how to better understand how being glued to devices can impact your kids.
Life Shrinks to the Size of a Screen
Remember that scene in Wall-E where the family goes into the restaurant and spends the entire meal staring in silence at their own phones? That movie came out in 2008 and it somehow predicted what would become commonplace in the next 15 years. When screen time becomes your entire world, it lessens how you interact with the real world — and that's rough. Especially because for kids, life is about learning, discovering, and interacting with friends and family.
FOMO is for Real
Fear of missing out, or FOMO, is one of the natural byproducts of social media. Today, we can see on our phones where our friends and family are at all times thanks to location tracking apps. These are strangely popular with kids, as many share their location with besties 24/7. This can of course provide comfort that loved ones are safe, but it can also make you feel bad if you check one evening and find out everyone's hanging out without you. And this isn't even to mention that you see after-the-fact photos from parties and hangouts on apps like Snapchat and Instagram.
Curiosity is Quelled
The internet is good for many things, but having the answer to any question in the world at a second's notice can dampen your sense of wonder at everything. There once was a time when you occasionally had to sit in uncertainty at any number of things — what time your pizza was going to be delivered, what the capital of Liberia is, or what a Husky/Corgi looks like (spoiler alert: it's really cute). Too much screen time can get kids addicted to constant stimulation and distraction, which limits how they interact with the wonders of the world around them — and there a lot!
Self-Esteem Takes a Major Blow
Even the healthiest, most resilient kids can be affected by the overwhelming amount of content they consume online, whether it's overly filtered influencers selling makeup or picture-perfect videos of happy families on vacation. The very nature of social media invites comparison, and this can be super affecting for teens and tweens caught in the awkward stage of growing up in the digital age.
Tips for Limiting Screen Time
The first step to setting screen time limits is to sit down and talk to your kid about why they're so important. It's not because you're a buzzkill or out to ruin their social life, it's because you care about their well-being and want to encourage healthy boundaries. Growing up happens so fast, and you want them to have time being just a kid. We recommend downloading a tech contact — you can find a free one here! — and filling it out together. Be sure to really listen to your kid and allow them to provide terms and conditions, too, so it's not entirely one-sided.
Next, you'll want to actually set the agreed-upon limits. There are free apps for setting them — like Apple Screen Time and Google Family Link — but their features are limited.
If you're looking for the most robust and customizable screen time scheduling features, check out our app or our phone. Bark lets you manage what your kid can access on the internet and when — helping you set healthy boundaries whether they're at home or on the go.
This could look like "No YouTube during the school day" or "Only music apps after bedtime." You can even make different schedules for each child and every device!
And when things get hectic, you can pause the internet anytime so your kids can take a breather. Who knows — you might even want to join them.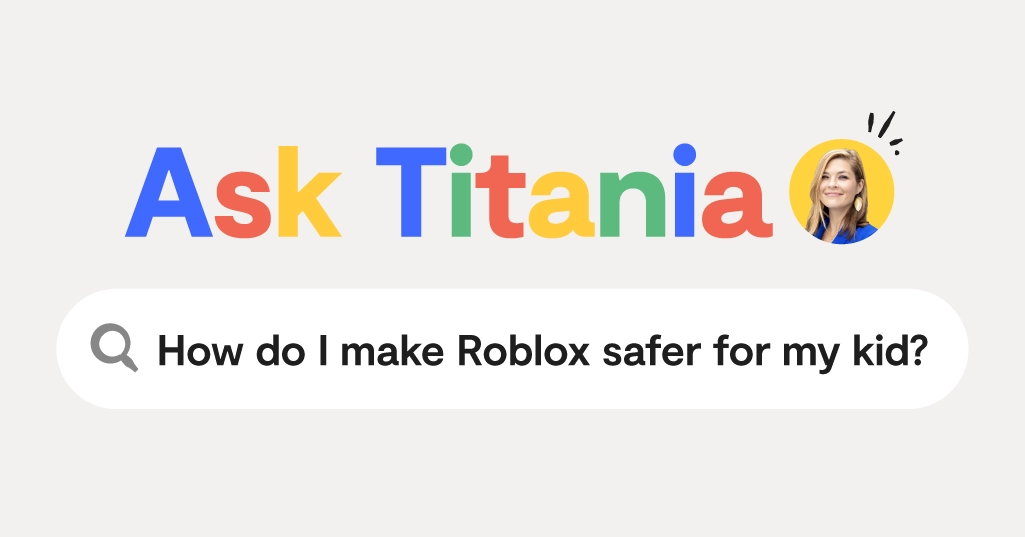 Dear Titania,
My daughter loves Roblox, but I read this week about how it's actually pretty dangerous when it comes to adults targeting kids for predation. I don't always understand the app — there's a LOT going on in it — so I would love some advice for how to lock it down and help protect her from the predators on there.
Signed,
Ready to Lock Down Roblox
Dear Ready to Lock Down Roblox,
I hear you loud and clear — Roblox is a beloved game of children around the world, but also of adults, some of whom are targeting kids for abuse and manipulation. A lot of parents may not understand all of the nuances of the game, and because of this, just grant their child free rein when it comes to Roblox. If you're new to the game, in a previous Ask Titania, I gave a rundown of how the game works and why kids are so drawn to it.
Fortunately, Roblox actually does offer parental controls, and they're strong enough to be locked down with a parent PIN code, which prevents your child from changing the rules you set. Of course, they're not 100% foolproof, but they definitely help more than most other platforms. First, let's talk about the news this week that has sent many parents scrambling.
Recent News Highlighting the Dangers of Roblox
In this Reel, you'll learn about a girl from New Jersey who was abducted by a man she allegedly met on Roblox and transported 130 miles across state lines. Fortunately, she was found a short while later, but stories like these don't always end on a positive note.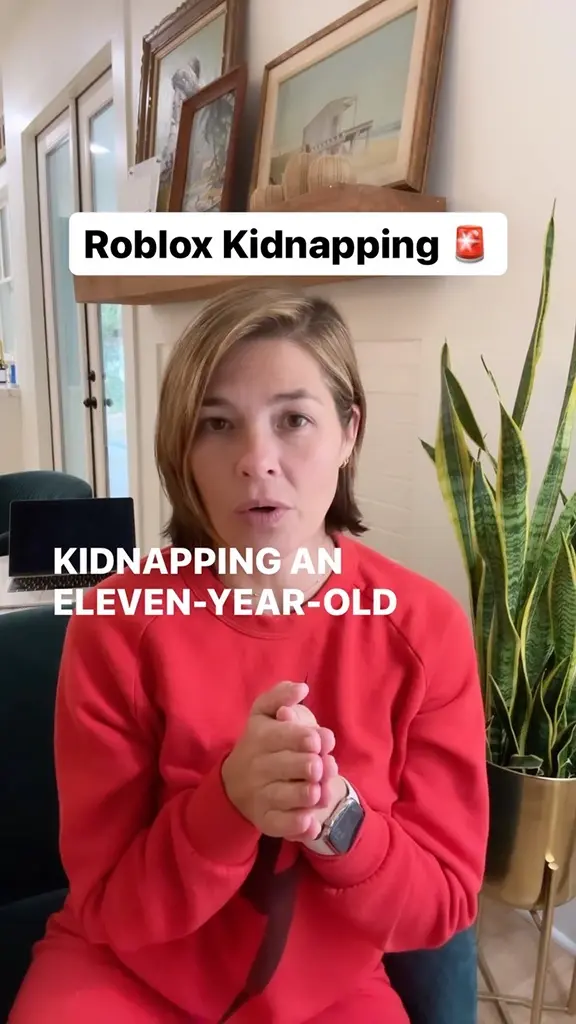 We say this a lot at Bark, but any time there's a chat room online in an app or game, there's always the chance of predators lurking. I'm not being sensational or exaggerating: it's just a fact. I wish it weren't true — especially on an app like Roblox, where a full 50% of its users are under 13.
So, what's a parent to do? There's a lot, and I'm going to walk you through it.
Step-by-Step Guide to Setting Roblox Parental Controls on Your Kid's Phone
When it comes to parental controls and a true dedication to helping protect younger players, Roblox really walks the walk — but that doesn't mean it's a safe environment. But following these steps can help make it safer.
Start here: Add your parent email to link yourself to your kid's Roblox account
Log in to the account.
Tap the three dots in the bottom-right corner.
Scroll down and tap the gear icon — it says Settings.
Tap Parental Controls.
From the drop-down menu under My Settings, tap Account Info.
You'll see in red text "Add Parent's Email." Tap the black text link next to it that says Add Parent's Email and add yours.
Open up your personal email and verify the link that Roblox sent. You may have to close out the Roblox app and reopen it to reflect the changes.
Set a pin code so your child can't change your settings
Parents can enable a 4-digit PIN which is required to make changes to the account. Note: You must have your parent email linked before you can set up a PIN code.
Log in to the account.
Tap the three dots in the bottom-right corner.
Scroll down and tap the gear icon — it says Settings.
Tap Parental Controls
Toggle on "Parent PIN."
If you haven't linked your parent email yet, you'll be prompted to do so — see the above steps. If you have linked it, you'll be able to enter in your PIN code here.
Now, any changes to parental controls will need your passcode.
How to manage who can contact your child
You can get to this via the parental controls tab but also through the security section in Settings.
Log in to the account.
Tap the three dots in the bottom-right corner.
Scroll down and tap the gear icon — it says Settings.
Tap Privacy.
Scroll down and choose the appropriate settings for who can message your child, who can chat with them, and who can add them to private servers. The choices are friends and no one. I'd recommend no one.
How to Set Parental Controls on desktop
Luckily, we have an entire step-by-step video that will show how to lock down your child's Roblox account. The steps are similar to what you'll see on mobile, but the buttons are in different places.
Other Things You Can Do to Help Protect Your Child
In addition to parental controls, make sure your child's user name doesn't have anything that paints a target on their back as a kid — things like school names, birth years (i.e., Jack2012), an obviously young/child-favorite reference, and more.
Also make sure that you sit down and watch your child play Roblox occasionally. This can help you understand what they're seeing and who they're interacting with. Finally, always communicate that your child can come to you if someone makes them feel weird online. This way, they'll get in the habit of telling you about uncomfortable things that don't feel right.
How Bark Can Help
Roblox does a decent job with their parental controls, but Bark can offer you additional protections outside of the built-in parental controls within Roblox
With our screen time scheduling tools, you can decide when they can play the game. This could look like no Roblox until after school — and you can also block during the school day and after lights out. If it ever gets to be too much, you could also block it altogether to give your kid a breather. 
Bark actually monitors Roblox! On Android devices and the Bark Phone, Bark can scan content searches and sent chats. By monitoring sent chats, you can stay informed about who your child is communicating with and the nature of their conversations. Detecting potentially harmful content searches can help you identify any inappropriate searches, empowering you to address issues proactively.
Visit bark.us/signup to start your free trial today!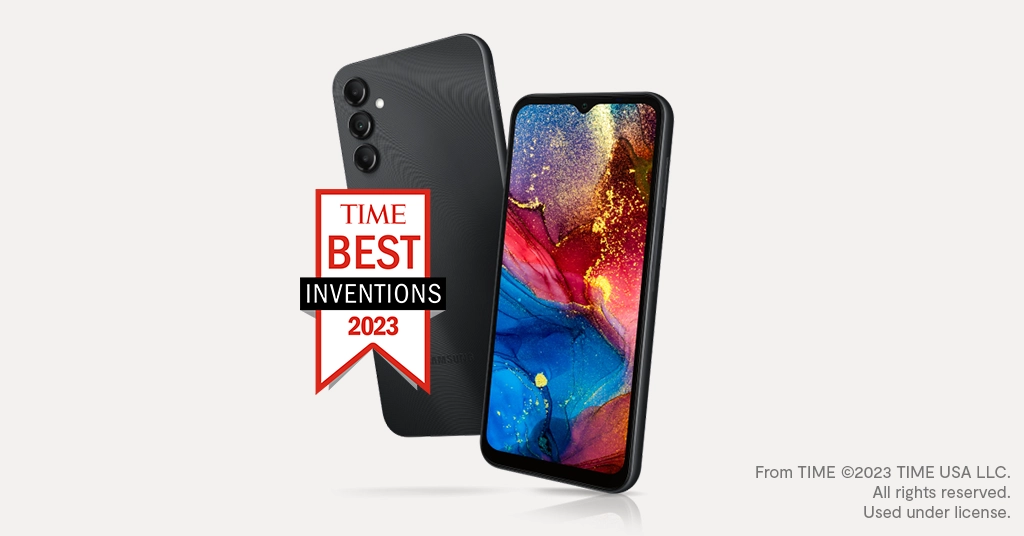 This week, the Bark team was thrilled — and simultaneously humbled and honored — to learn that the Bark Phone had been named to TIME's Best Inventions of 2023 list. We now join a select group of other innovations that are changing the way we live today.
This was always our goal with the Bark Phone: to help parents protect their children in the best possible way from the digital dangers that come with a mobile device. We're the first generation of parents raising kids with phones, and up until now, there hasn't been a blueprint for it.
Enter the Bark Phone. Our device enables parents to manage nearly every aspect of a child's online experience. You can start out with talk and text only, then gradually add in functions and apps. And all the while, our advanced content monitoring will be working in the background alerting you to potential dangers.
From an Idea to a Reality for Families to Making the List of TIME's Best Inventions of 2023
The Bark app has been available for years, but we had an idea that would take our parental controls to the next level by building it into an Android device — along with brand-new features that we couldn't have added before.
Our small but mighty engineering team worked tirelessly to build the Bark Phone from scratch, creating sought-after features like contact approvals, app install approvals, screen time limits, and so much more.
The Bark Phone began shipping during the holiday season of 2022, and round this time, we also were featured on the Drew Barrymore show, which was an incredible debut that helped bring the Bark Phone to a wider audience across America.
As 2023 began, we worked hard continually updating and adding features requested by actual Bark Phone users to help make their experience as positive as possible. As we close 2023, making the list of TIME's best inventions of 2023 was an incredible milestone to help round off the year.
Where Do We Go From Here?
Technology is always changing, which means that the Bark Phone will also be continually evolving. Making the list of TIME's best inventions is just the start. We're committed to providing our families with all of the features they need to better protect their kids online.
Whether it's monitoring the latest apps that come out, fine tuning existing features, or adding entirely new tools, you can trust the Bark team will be on top of new developments for customers — that's a promise. And as a team of real-life parents, we know just how important that promise is.
If you're not already a Bark Phone user, we recommend trying it out for yourself!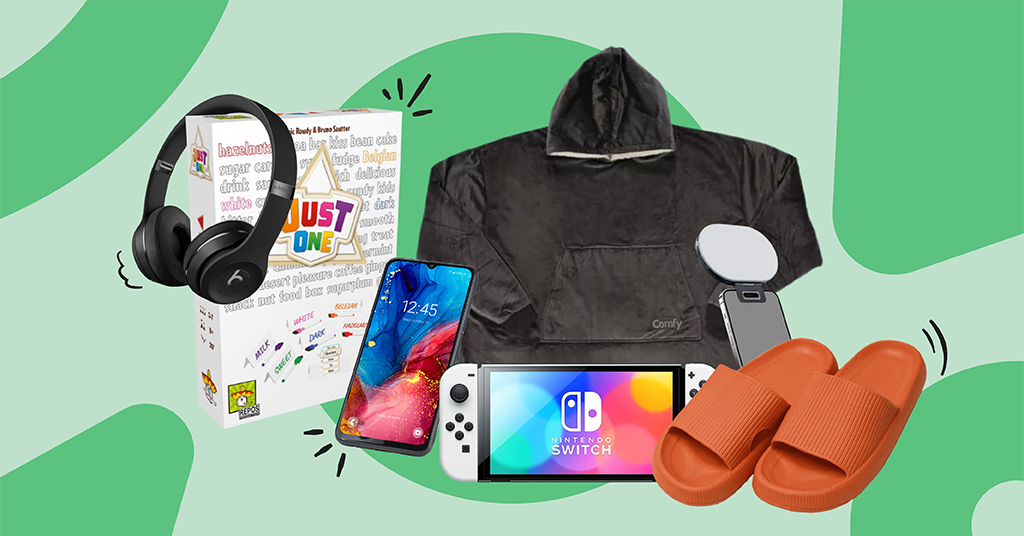 With the holidays just around the corner, parents are already racking their brains for what gifts to get their teens. Sometimes, teens can feel like the hardest one in the family to shop for! They're too old for toys, but not old enough that they don't want something exciting. And there's actually tons of stuff out there that strikes the perfect balance between fun and functional — you just have to know where to look. So we did some of the leg work for you and scrubbed the internet for the most popular gifts for teens for 2023!
And to make it even easier, we've split our list into two categories: the fancy stuff and the not-so-fancy stuff. Because some families may be looking for the big, showstopper gifts and other families may be looking for something that won't break the bank. We hope this helps as you plan to make this holiday season special for your kids!
The Show-Stopper Gifts for Teens
Nintendo Switch
Nintendo Switch is a fan favorite for both kids and parents. Kids love playing all the available games, especially some of the popular ones like Super Smash Bros and Animal Crossing. And parents get to enjoy easy parental controls for teens who need a little help managing their screen time. Nintendo Switch is a great gaming console to add to the mix or start out with if your family is new to gaming. 
Bark Phone
If your tween or teen needs a phone, you'll want to get one that they'll be excited about and one with parental controls you can trust. The Bark Phone is the perfect mix of those two things! The Bark Phone is a Samsung Galaxy A series and looks just like a normal phone, so kids aren't embarrassed to use it. And yet it's way better than a normal phone because it comes with Bark's award-winning parental controls built-in. With the Bark Phone, parents can monitor for concerning content, block harmful sites and apps, approve contacts, track location, and pause the internet anytime. This phone will be a gift to yourself just as much as a gift to your kid!
Pro tip: We highly suggest setting up the Bark Phone a few days before giving it to your child. This way, you can customize the phone with the settings you feel are best for your child before they even get to it. And the good news is that the Bark Phone has an easy and quick setup!
Beats Headphones
For many teens (and even adults) it's essential to have a reliable, high-quality way to listen to music. And it has become more popular for kids to opt for headphones instead of earbuds. Headphones allow kids to zone out the world and really concentrate — either during study time or when their favorite band just dropped a new album.
Magento Longboard
Here's a gift if you want to get them out of the house — a snazzy, smooth cruising longboard. Even if your teen doesn't seem like a skater, longboards are great because they're easier to learn than skateboards. Skateboards are more for gnarly tricks at a skatepark, longboards are for enjoyable rides in the neighborhood. This is great for any adventurous teen who wants to pick up a new skill.
CORSAIR gaming chair
Kids who are avid gamers could probably use a good chair to sit in, so why not pull out all the stops and get them one with peak comfort? This chair from CORSAIR has a thick and wide cushion, so your kid can sit however they want while they build in Minecraft or win battles in Fortnite. It also has tons of options to adjust the height, armrests, and seat back. 
Gifts for Teens That Won't Break the Bank
Ring light for phone
If your teen loves taking selfies and videos, this is the perfect gift for them! This clip-on light attaches to their phone and brings the best lighting no matter where your teen is snapping pics. And it can work with any phone your child may have, iPhone or Android.
Just One game
Games are a great, easy gift that is not only enjoyed by your teen but also by the whole family. Just One is a fun group game that tests how well you know your family members and how they think. This game is definitely the way to go for a teen that loves game night.
Cloud slides
Say hello to the latest trend in comfort fashion: cloud slides. Everyone needs a pair of shoes that are easy to slip on, comfortable, and still stylish to wear out and about. Think of these as Croc's younger, cooler friend. Your teen is sure to love one of their many colors and styles!
The Comfy hoodie
And to match with their brand new cloud slides, they can wear their Comfy hoodie! A hoodie is a slight understatement for this piece — it's more like a blanket that you can wear. Its thick wool material and length that comes down to your knees make it an absolute must-have in the winter season.
Gift cards
We know this one's a little different, and some may even feel like it's a "cop out" present. But for teens who are exploring their new interests and independence, gift cards can actually be the best thing to give them! This way, they have the freedom to shop at their favorite places and decide what they want for themselves. Not to mention the pressure it takes off you to find the perfect gift. So consider finding out what stores they'd like to splurge at and let 'em have at it!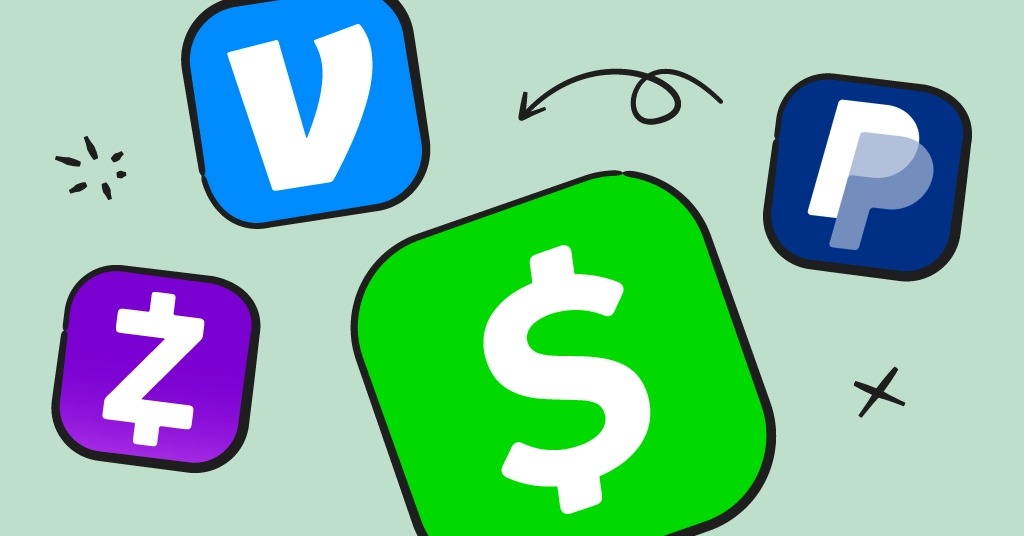 Let's face it — our lives are becoming more and more digital every single day. And our finances are no different. There's an app for just about every aspect of money management, from budgeting, to banking, and even transferring money to one another.
Kids are no exception, and you may find yourself in spot where you'd like your child to have a money transfer app. While it may not seem like this topic requires an in-depth conversation with your child, it's actually a great way to begin teaching them about financial literacy and the importance of money management! Money transfer app can be your child's first step towards a building healthy spending habits.
What are money transfer apps?
Money-transferring apps are digital software used to send or receive money. These apps make it possible to exchange money at the click of a button instead of using cash, checks, or even having to visit a bank branch.
Some popular money transfer apps you've probably heard of and even used yourself include:
Venmo
Cash App
Paypal
Zelle
Challenges with money transfer apps
The benefits of money transfer apps are obvious — it's a thousand times easier to send money digitally rather than digging in your pockets for some change. But as with all things, there are some drawbacks to consider.
The biggest concern is the huge potential for scams and criminal activity. This may be may especially concerning when kids are on these apps, as they may not be able to recognize bad actors when they see them.
Along these lines, parents should also be aware of the role money transer apps play in sextortion schemes. If you don't already know, sextortion is a common scam where people (often teenagers) are convinced to send inappropriate pictures to a stranger online. Then, this stranger threatens to share these sensitiive photos online unless they pay the scammer a high price. More often than not, they'll tell the teenager to download the Cash App or PayPal to send them the money.
One thing parents can look out for is if their child tries to hide a money transfer app or asks for one seemingly out of nowhere. Pro tip: the Bark Phone lets you require app approval so you know what they're getting into.
Another concern is the possibility of user error, such as putting in the wrong recipient information or sending the wrong amount. Unfortunately, these digital transactions are often irreversible, so be sure your child knows how to accurately use these apps.
Why you should talk to your child about sending money online
Managing money might feel like an adult conversation, but there are awesome benefits to inviting your kids into the conversation sooner rather than later. Just to name a few:
Teaching financial literacy and responsibility: The digital financial landscape is part of modern money management. In this day and age, it's almost impossible to equip them with the knowledge they need without also including digital tools.
Improving online safety: Digital financial tools like money transfer apps are incredibly helpful, but they still come with safety risks. They should be discussed the same way you'd talk about social media or other risks that come with spending time online.
Learning real-world skills: Children learn best by doing. It's not enough to just tell your children about financial wellness. You should be showing them how to navigate and use the tools they'll encounter.
How to speak to your child about money transfer apps
Open conversations about your child's digital experiences is one of the most important parts of raising your child in tech world. So here are our top three tips for having conversations with your kids about money transfer apps!
Be transparent
As with any conversation with your child, it's best to be as transparent as possible while also keeping it age appropriate. Consider your own history or habits when it comes to money management and perhaps share a story or piece of advice with them that you've learned along the way. Kids often appreciate when parents are direct and honest about these things and they'll feel more comfortable asking questions and telling you about issues they may run into in the future.
Highlight safety and security measures
As we mentioned, kids can easily get caught in scams or other nefarious online activities involving money transfer apps. Be sure they're aware of common red flags on these apps, as well as general digital safety practices, such as never sharing personal or sensitive information with strangers online.
Common scams or red flags to look out for might include:
Money requests from people they don't know in real life.
Fake businesses and charities
Dangerous links, such as phishing scams

We also suggest looking into kid-friendly payment apps, such as:
Apple Cash Family
Venmo Teen
Traditional banking accounts
Encourage questions
Kids can be curious creatures and fostering that curiosity can actually help keep them safe! As you have discussions about money management, make sure to ask your child if they have any questions. Encourage them to ask about anything they don't understand or want to know more about.
Improve digital safety of money-transferring apps with Bark
Money transfer apps are a great way to encourage kid's responsibility with money and online activities. And Bark can also help you foster your child's online independence, while still helping to keep them safe! Our parental control software helps parents like you protect their child while giving them the freedom to explore technology on their own. From monitoring content to limiting websites and apps, you can feel confident knowing that you're keeping your child safe online.The best part? You can get a free, one-week trial. Sign up today!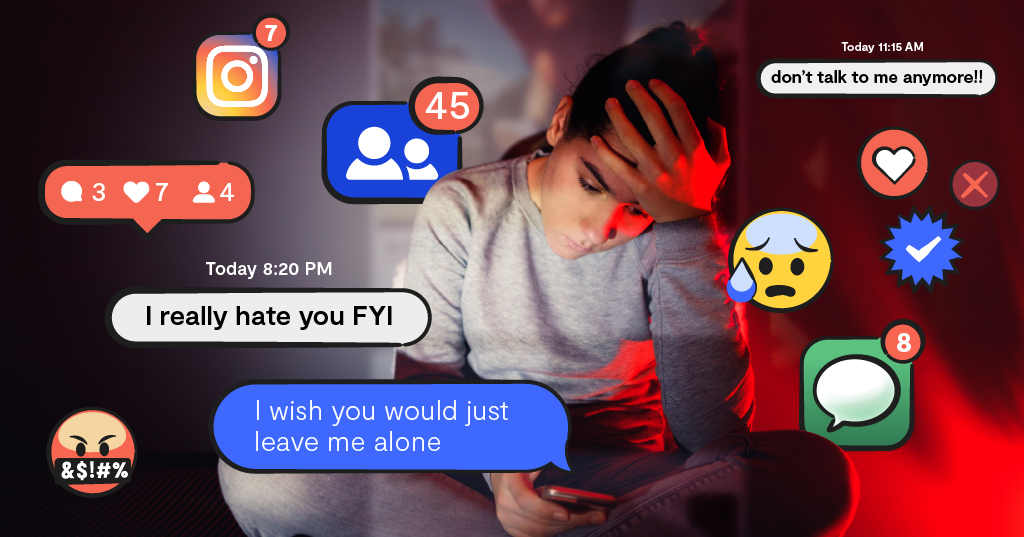 The term cyberbullying gets thrown around a lot these days — so much so that parents may grow desensitized to it. But cyberbullying is still a prominent fixture in many children's lives, which is why it's important to be aware of what it looks like and how it affects kids. We've gathered a list of seven facts about cyberbullying that may just surprise you!
7 Surprising Things Parents Don't Know About Cyberbullying
1. It's so pervasive kids may just think it's part of being online
In 2022, Bark found that 71.2% of tweens and 83.3% of teens experienced bullying as a bully, victim, or witness. This is an absolutely eye-opening stat that shows just how common this issue is. When kids constantly see classmates commenting mean things or hear about rumors being passed around Snapchat like wildfire, they come to accept it as part of the price of being online. There's always the chance of a negative online consequence for upsetting someone or even worse — just experiencing random acts of aggression.
2. Cyberbullying hurts — a lot
Some adults may say "Well, at least you aren't getting beat up on the playground like in my day," but that's comparing apples to oranges. Yes, physical violence is horrible, but the emotional toll that comes with cyberbullying can be just as brutal. Knowing that your peers are harassing you through social media for all the world to see is devastating, and that's something our generation didn't have to deal with. Some kids are so affected by cyberbullying that it can lead to anxiety, depression, self-harm, and even suicide in some tragic cases.
3. Any platform can become home to it
Cyberbullying isn't just mean texts or aggressive Instagram direct messages. It can happen in group chats (like when you get kicked out) or even in Google Docs (if people are writing mean things about you). Kids don't view the digital world as separate from the real world like some adults do. Texting, DMs, posts, captions, comments, and every other form of online messaging and social media are all parts of the digital structure they inhabit. And when it gets negative, it can feel overwhelming.
4. Instagram is where bullying happens the most
If Snapchat is where kids privately message, Instagram is where they "hang out." And because of this, cyberbullying is rampant on the platform. Adults are victims of Instagram bullying too — even celebrities like Selena Gomez and Nicole Kidman have even recently been targeted on the app. Of course, the popularity of social media platforms will always wax and wane over time, but right now Instagram is the surefire hotbed home of cyberbullying.
5. The fruits of bullying can reach thousands in a matter of minutes
Spreading vicious rumors and creating fake accounts are popular forms of cyberbullying, and thanks to the internet (and the fact that we all have tiny supercomputers in our pockets 24/7), photos and videos can be shared online with thousands of people with the touch of a button. Then, when someone reposts something on TikTok, it can reach millions if it goes viral. This is definitely a far cry from someone from the next high school overhearing a rumor from last year's prom.
6. Bullying can be hard for parents to recognize
Unless you're well-versed in the digital world of teens, it could be easy to think your child is overreacting to a potential act of cyberbullying. There are also so many shades of it that parents could even completely overlook it when it's happening. A child's online world is a remarkably fragile tapestry of online connections, and everything is connected. If you're not sure why or don't understand why your child is upset at something that's happening, ask them to explain it — and listen with an open heart. Hurt feelings are hurt feelings, no matter how digital or analog the cause.
7. It's remarkably unreported
This is one way that cyberbullying is more similar to traditional schoolyard bullying — it's hard for kids to report to adults for fear of consequences. Consequences like not being believed, being told not to be a tattle, or being instructed to handle it yourself. Then there's the chance that the bullying will get even more aggressive because of being told on. Finally, some kids fear having their phones taken away — even if the bullying is entirely unilateral — by their parents. And for many kids, that's a scarier prospect than being bullied, sometimes.
Stay on Top of Cyberbullying with Bark
At Bark, we know cyberbullying can be a frightening — and complicated — issue for children and parents alike. We've also seen firsthand how devastating the effects of cyberbullying can be. Fortunately, our award-winning monitoring service can help take some of the guesswork out of wondering how to stop cyberbullying if your kid is struggling with it. With text and email alerts from Bark, you find out what's going on and help your kid figure out what to do next.
Interested? Try Bark free for 7 days to see how it can help your family.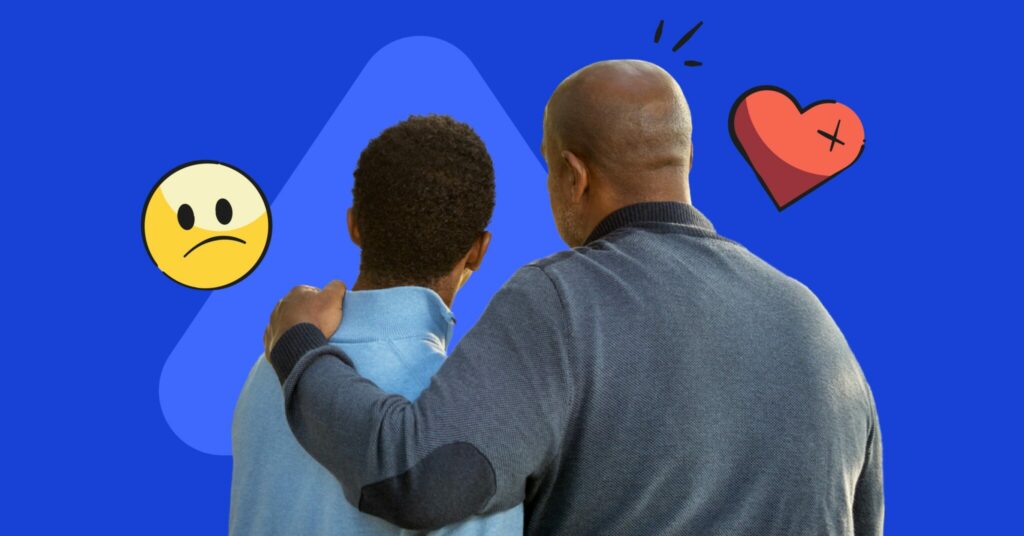 Like many families across the world, our team has been shocked, saddened, and scared by the life-shattering violence currently happening in the Middle East.
One concern we all have is how to help protect our kids — and yours — from the incredibly graphic photos and videos that are circulating online. No child (or adult) needs to see such violence.
To help families out, we've gathered some ways to set limits on your child's accounts and devices, as well as tips on how to support your child during this time.
How to Protect Your Child From Potentially Disturbing Photos and Videos Online
Some families will be able to completely put away devices to help prevent potential exposure to gruesome violence. This is definitely the safest option. But we realize that not every family has the ability — devices are necessary for many parts of life and school. We encourage you to talk through these steps with your child so you can walk this online safety journey together.
TikTok
Set up family pairing and restricted mode so you can monitor their account
Filter video keywords: Profile > Settings and privacy > Content preferences
DON'T watch any live streams
Avoid the For You Page, which may be full of shocking content
Stick to your trusted Following feed, which usually won't have surprises
Instagram
Set up sensitive content control: Tap Settings and privacy > Suggested content > Sensitive content > Continue > Less
DON'T watch any live streams
Avoid the "Explore" section and tapping on locations or hashtags
Stick to your "Following" feed: Tap the cursive Instagram logo at the top left of the home screen, then tap "Following"
Snapchat
Avoid the "Discover" section
DON'T tap and view Snap Map locations
Only interact with and view the stories of trusted friends
Set content controls with Family Center: Tap your profile > Settings > Family Center > Invite your teen
Customize content: Tap your profile > Settings > Additional Services > Lifestyle & Interests > Customize
YouTube
DON'T watch any live videos
Avoid Shorts which are short-form videos like Reels or TikToks
Stick to your trusted subscription channel content
Web browsers
Enable safe search via browser/search engine
If you come across any content or videos that look like a war zone or feature humans in distress, close the window immediately
DON'T click random links, hashtags, or videos
Every platform has a reporting function — use it to flag violent content
Bark Phone and Bark app
Reduce screen time limits to protect mental health & limit endless scrolling
Block apps you're worried about like TikTok, X, and Snapchat
Increase alert sensitivity for the violence category — Bark sends alerts if your child encounters violent content
Remind Them Sometimes It's Braver Not to Watch
No matter how much you try to protect your child — you could even take away their phone completely — you can't control the screens of other kids. This means they may be shown a video on a friend's phone on the bus or at lunch.
Talk to your kid and stress the importance of trying to avoid watching these things. Of course, they may be surprised or not sure if they're not told ahead of time, but for situations where someone asks "Hey, want to see something horrible?", encourage them to say no.
Kids may think they can handle "adult" things, but the reports coming from media sources tell of near-unthinkable violence and cruelty. No kid is equipped to handle that level of emotional pain — no adult is, for that matter. It's braver to turn away from such horrors.
How to Explain Why You're Worried About Your Child Encountering Violent Content Online
No discussion of politics is necessary to explain to your child that you're worried about the things they may see or hear online about the current situation. You simply need to say that you're concerned they'll encounter content that will upset them, make them cry, or cause nightmares. Your job as their parent is to help protect their mental health, and limiting their access to violent and disturbing things will ultimately serve them for years to come.
Supporting Your Child Right Now
The National Association of School Psychologists has a guide for talking to kids about violence, and it's helpful for families right now. Here are a few ways to check in on your child and support their mental health.
Assure them that they're safe
One of the first things many kids may think is "This could happen to me." While it's true that violence does happen everywhere, reassure them that they're safe right now.
Give their feelings free rein
Young brains make sense of the world differently than adult brains. This is all a lot to process, so let your child talk and emote as much as they need. Answer the questions that you can while supporting exactly how they're feeling. Tell them it's okay to be angry, shocked, scared, numb, or any other emotion.
Keep an eye on their emotional state
You know your child best, so monitor how they're reacting to events this week. If they're consistently feeling anxious or scared, talk to them some more. You may also want to reach out to their pediatrician, school counselor, or a mental health professional if you're not sure how to best help.
Limit access to news/online media
We talked above about how to limit screen time on phones and tablets, but make sure the 24/7 news cycle isn't on blast at your house all the time. Adults may need to keep abreast of the current situation, but kids don't need round-the-clock exposure to upsetting images and videos.
Extra Support
Digital parenting is never easy, but right now seems especially hard. If you need help navigating raising kids in today's modern world, we can help. The Bark team is also a team of parents, grandparents, aunts, and uncles, and we're dedicated to assisting families with the hard questions. Drop us a note any time, or consider joining Parenting in a Tech World, our Facebook group where 400,000+ fellow caregivers share tips, get advice, and provide support.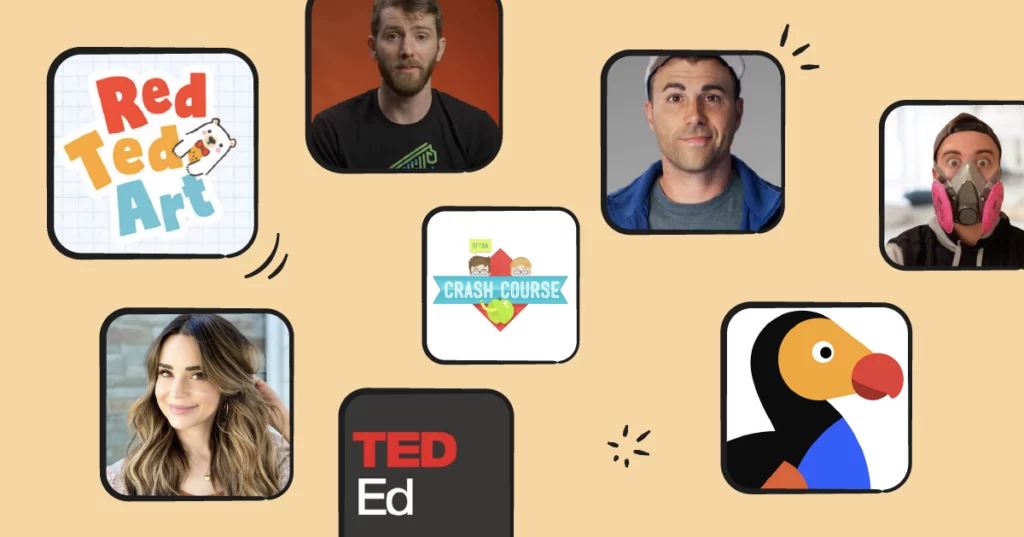 You can probably think back to your childhood and recall your favorite actors/actresses, movie stars, and athletes. Well, kids growing up today will probably remember their favorite YouTube channels more than anything else. YouTube is one of the most popular video-sharing platforms in the world and kids have been flocking to it for years. 
As a parent — especially those of us who didn't grow up with YouTube — it can be intimidating to navigate everything on the platform. There are tons of awesome videos and creators to find, but there's also just as much inappropriate and harmful content.
So to help you cut through the clutter, we've researched and verified educational YouTube channels that are great for kids to watch. They include a range of topics including science, art, history, and even food! We hope this helps you find some fun content to show your child and even enjoy yourself. Let's begin!
Our Top Picks For Educational YouTube Channels
Mark Rober is a fan favorite of both kids and parents these days. A former NASA engineer, he makes videos that bring the fun of physics and chemistry to life. His videos are fast-paced, engaging, and easy to follow along with even as he's explaining complex topics. And the fun part is that his videos are usually based on a random question or curiosity that lots of us have thought about before. Questions like, "Why are carnival games so hard to beat?" or "Is it possible to create a real-life jello-swimming pool?" This is a great channel to spark curiosity in your kids and begin their love of science.
This channel is for all the budding techies out there. Linus Tech Tips brings viewers into the inner workings of tech and the tech industry at large. Has your kid ever wanted to build a PC? Linus and his team are a great place to start. Do they love keeping up with the latest releases in the tech world? Linus probably has a review on it!
Crash Course is the epitome of YouTube education. Started by brothers John and Hank Green, their easily digestible and engaging videos take viewers through just about every topic imaginable — like organic chemistry, literature, world history, philosophy, and much more. The content is generally based on topics covered in school ranging from high school to college, so this is great especially if your kid is struggling with a particular topic in class.
Burls Art is a unique gem to come across. In his videos, Burl builds guitars and explains how he makes them — but with a twist. Each guitar build is made out of something completely different and random. In his very first video of him building a guitar, he made the whole thing out of colored pencils. And it only grew from there, going on to build guitars out of newspaper, LEGOS, jawbreaker candy, even an old shovel. And the crazy thing is, the guitars work! At the end of each video, he plays the audience a short tune on the new build. Each video is a delightful mix of engineering and music.
This one will itch your brain and touch your heart. The Dodo channel is a massive collection of the best animal stories, from dogs, cats, turtles, donkeys, whales, and so much more. Each video features a different person or family sharing their story with a particular furry friend (or gilled, winged, etc.) You're sure to end each video with a newfound love and appreciation for the animals!
Ted Talks have become a well-respected and highly successful platform for sharing ideas from around the world. The Ted-Ed channel takes interesting concepts and puts them in short, animated, easy-to-understand videos that are perfect for any curious kid. It's quite a collection of topics, so your kid is sure to find something that piques their interest.
If your kid loves to experiment in the kitchen, Rosanna Pansino is a great channel to inspire their culinary passions! Your kid can find hundreds of videos of fun recipes, food challenges, and dessert masterpieces with Rosanna. They can learn how to make something extravagant like a Little Mermaid-inspired cake or something more simple like the perfect chocolate chip cookie.
This channel is perfect for young kids who need something to do with their hands! Red Ted Art is an arts and crafts channel that has countless tutorials on fun and easy art projects. You can find a video for just about any craft you can think of and even more of ones you've never thought of. These videos can also be a jumping-off point for your child's own creative crafting ideas.
How Bark Can Help Keep Your Kid Safe on YouTube
Even with all this great content to find on YouTube, it's still important to ensure your child is safe on the platform. Bark can help you by managing when your child can use YouTube throughout the day or even blocking it entirely if needed. We also offer our award-winning content monitoring for YouTube, so you can be alerted to potentially inappropriate videos your child might have come across. Start your free, 7-day trial of Bark today!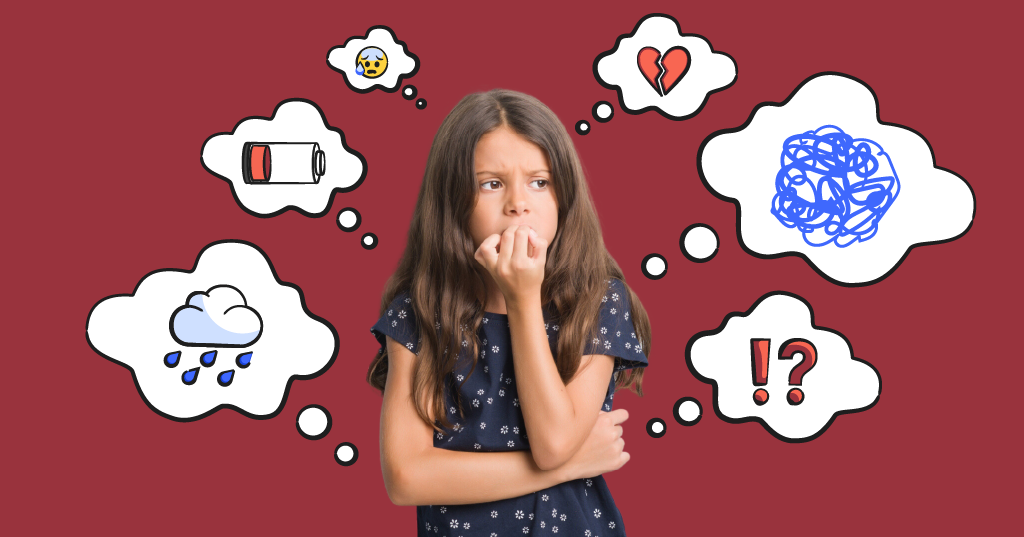 Kids have always had common childhood worries — big tests, the first day of school, whether they'll make new friends. But there are also new things for this generation of kids to be anxious about, like cyberbullying, school shootings, and social media FOMO. It's helpful as a digital parent to be able to identify the common signs of anxiety, as well as some common coping strategies. 
And while everyone feels anxious from time to time, when it happens frequently or begins to affect a child's everyday routine, an anxiety disorder may be the culprit.
Keep in mind that there are many different types of anxiety disorders — from generalized anxiety disorder to obsessive-compulsive disorder — and your child's provider will be a good resource and will be able to diagnose properly.
What Anxiety Looks Like in Kids
If your child isn't able to easily tell you when they're feeling anxious (like with younger kids who may not have the language to describe a heavy emotion) look for signs of physical complaints that may indicate it: stomachaches, headaches, and vomiting. They may also look clammy or sweaty if their heart is racing from worry. Pay attention to abrupt mood changes, as well.
Keep in mind these other common symptoms:
Clinginess to caregivers or not wanting to be apart from parents
Trembling or shaking
Trouble sleeping or sleeping too much
Avoiding certain situations or things that trigger anxiety
Trouble concentrating
Struggling in school
Constantly worrying or having negative thoughts
Coping Strategies That Can Help
Anxiety is part of life, which means that you're going to need to know to teach your kid strategies to deal with it. Here are a few ways to get started.
Offer support
Let your child know you're there for them — fully and unconditionally. Tweens and teens don't like to feel patronized or crowded, so let your child drive the conversation.
Don't try to get rid of their anxiety — help them manage it
No parent wants to see their child unhappy, but the best way to help kids overcome anxiety isn't to try to completely get rid of stressors that trigger it. It's to help them learn to identify, tolerate, and find ways to reduce their anxiety. When you say "Don't worry about that!" it only encourages them to stop sharing their concerns.
Remind them bad things can happen, but they can overcome a lot
You can't guarantee that a child's fears are unrealistic — failing a test, getting teased, or messing up a piano solo. But you can express confidence that they'll be okay even if those things do happen. They'll be able to manage these bumps in the road, and when they realize this, their anxiety may lessen.
Encourage a healthy lifestyle
Mental and physical health are closely intertwined. Make sure your child is eating nutritious food, exercising regularly, and getting enough sleep. If your child needs additional help, talk with an appropriate physician or mental health professional.
Worried About Your Child's Anxiety?
Bark can help families deal with anxiety by monitoring a child's online activity — what they post, what they text, and the sites they visit. Alerts a parent might get for anxiety could include:
A text to a friend talking about how they're constantly worried about school shootings
A Google Doc that a child writes in about physical complaints of anxiety
A search engine query asking about signs of OCD
When you know what's going on in your child's world, you're better able to help address their concerns and get them any help, if needed.
In addition to monitoring, Bark also encourages healthy habits by letting you set screen time limits and block potentially anxiety-causing websites and apps. You can check out how Bark works for yourself risk-free with our no-cost, 7-day trial.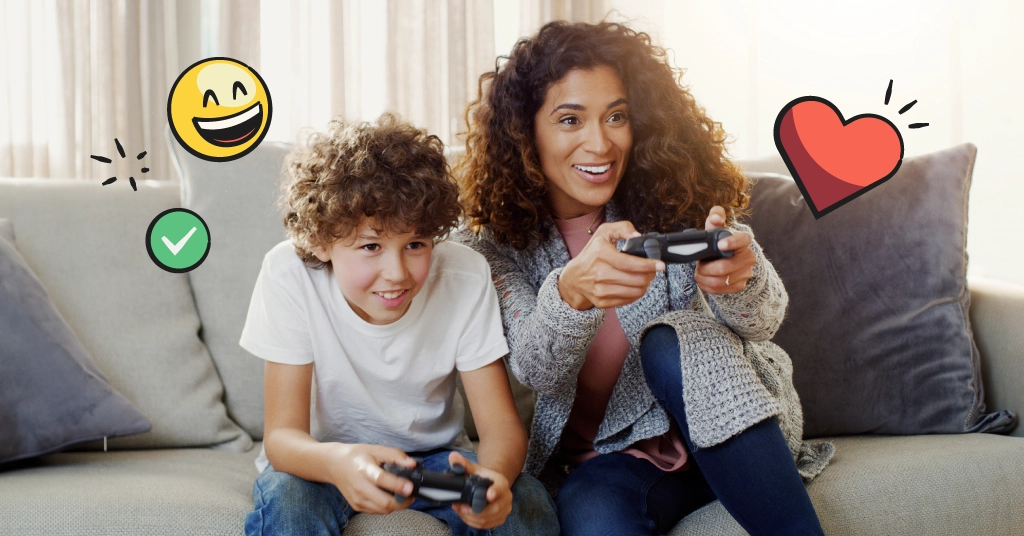 As a parent trying to navigate the dangers and pitfalls of the tech world, you might find yourself with a bad taste in your mouth when you think of anything tech or social media-related. And that's completely valid — by now, we've heard countless stories about online predators, cyberbullying, screen addictions, dangerous TikTok trends, and more. So a logical question might be, what exactly is the benefit of technology for our kids?

At Bark, we believe there can be a healthy balance when it comes to parenting with technology. Whether we like it or not, tech and the internet are here to stay. So it's imperative that we take advantage of all the good has to offer (as well as protect from all the bad, of course), and teach our kids how to do so as well. So we picked what we believe are the three most foundational ways you can use the power of tech to positively impact your kids. 
Our Top Three Ways Parents Can Positively Use the Power of Tech
Family bonding: Using tech to spend time together
Technology and social media can be a slippery slope into isolation. Scrolling through Instagram or playing certain video games are often solo activities. But it doesn't have to be that way! There are lots of games and activities that are online but can still be a social activity.
If you have regularly scheduled family time, it's okay if sometimes that time is used playing a video game as a group or even watching a movie together. Especially starting this at a young age, you can help your child associate tech with group experiences, as opposed to a solo experience.
Your family can also use the power of tech outside of just games and movies. You can use technology to explore new topics together and learn new things. Maybe you and your child can find an educational podcast that you listen to on the car ride to school. Or maybe when your child asks an interesting question about the world around them, you can make it an activity to go on a Google deep dive to find the answer or some fun facts. In this way, the focus isn't on technology, it's on the conversation — technology just adds to it! 
Exploring interests: Using tech to inspire your child's hobbies
If your kid already loves sports, art, cooking, etc., the internet is a great place for them to get inspired for those things! That's one of the best things about the internet — it exposes you to new ideas, people, and topics that you never would've known about otherwise.
But that's also the greatest danger — it exposes you to inappropriate, disturbing, and even scary content that you would've lived in blissful ignorance about otherwise. So to be clear, while we encourage using the internet to explore kids' hobbies, we also strongly encourage parental monitoring and web filtering!
But to get the ideas churning, here's a list of some interests your child might have and where they can find some inspiration online:
Teaching independence: Using tech to encourage responsibility
One of our most important jobs as parents is teaching our kids how to be independent, responsible human beings in the world. This applies to all areas — school, extracurricular activities, friends, first jobs, and family. As kids get older, we have to give them a little more freedom and responsibility to practice being self-sufficient. Perhaps at 12 years old, they're responsible for doing their homework without being told, and at 15 years old, they're responsible for planning transportation when their afterschool club is over.
The same principle applies to technology. Parents can use tech as an opportunity to give their children a certain amount of responsibility and independence with tech, as it makes sense for their age. Perhaps at 12 years old, they can play select video games with friends on the weekend, and at 15 years old they can have their own phone with supervised social media accounts.
Once your child has some independence on the internet, they'll likely come across something concerning or problematic (not if, but when). So it's important to give them the tools they need beforehand to react wisely in the situation. And even if they don't make the smart decision, that's still an opportunity to teach a lesson. Sometimes, those are the ones that sink the most and will motivate them to make better decisions going forward.
How Bark Can Help
Bark was actually created for this purpose — to allow parents to help keep their kids safe online while still allowing them to explore the power of tech. We do this with our award-winning monitoring technology that will scan your child's texts, emails, and 30+ social media apps for concerning content.
If your child encounters something such as cyberbullying, sexual content, predation, suicide/self-harm content, etc., you'll receive an alert straight to your phone so you can investigate and take action as needed.
Bark also allows you to set screen time schedules, block inappropriate sites and apps, pause the internet on your child's device, and track their GPS location for peace of mind. Start your free, 7-day trial of Bark today!